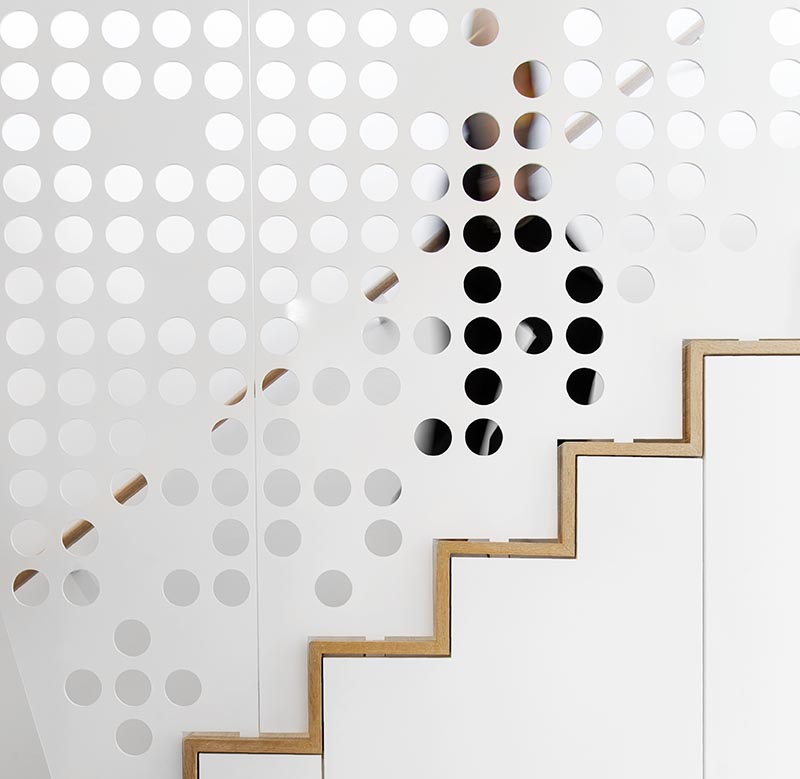 As part of an apartment interior design, Haeccity Studio Architecture included a decorative guardrail screen for the stairs made from perforated metal.

In keeping with the mostly white interior of the apartment, the architects designed a custom screen that helps natural light travel through the staircase, creating a playful shadow effect that changes throughout the day.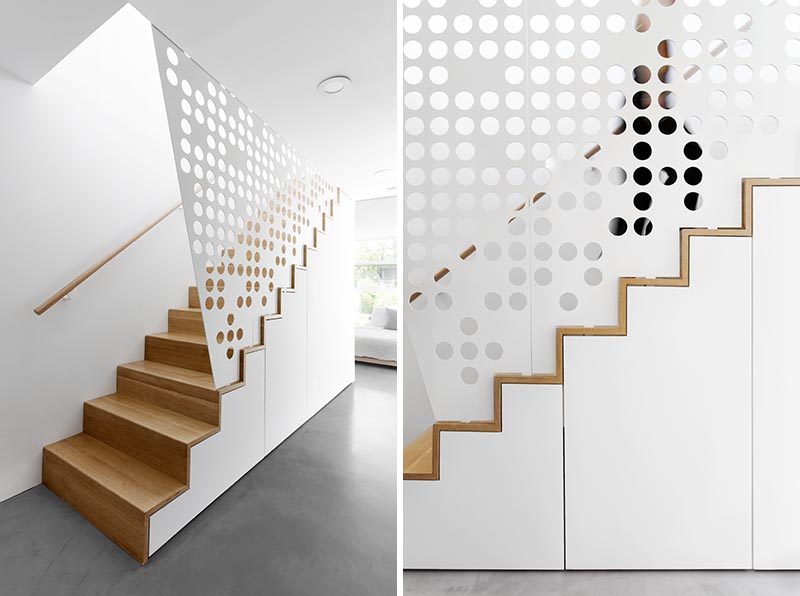 The perforated guardrail screen peels away from the stair like a curtain at the lower level, while upstairs, the screen creates a minimal backdrop, much like a wall of art.