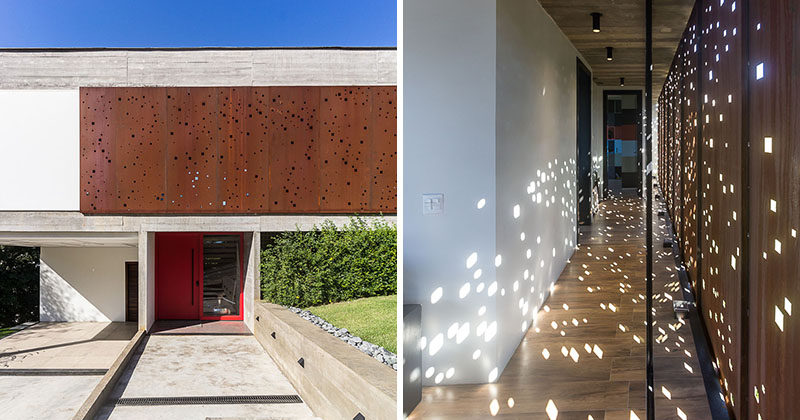 When PJV Arquitetura were designing this new home in Brazil, they decided to use weathering steel to contrast the concrete and white facade.
The weathered steel screen was included in the facade design to provide privacy to the residents and to protecting interior areas from the setting sun.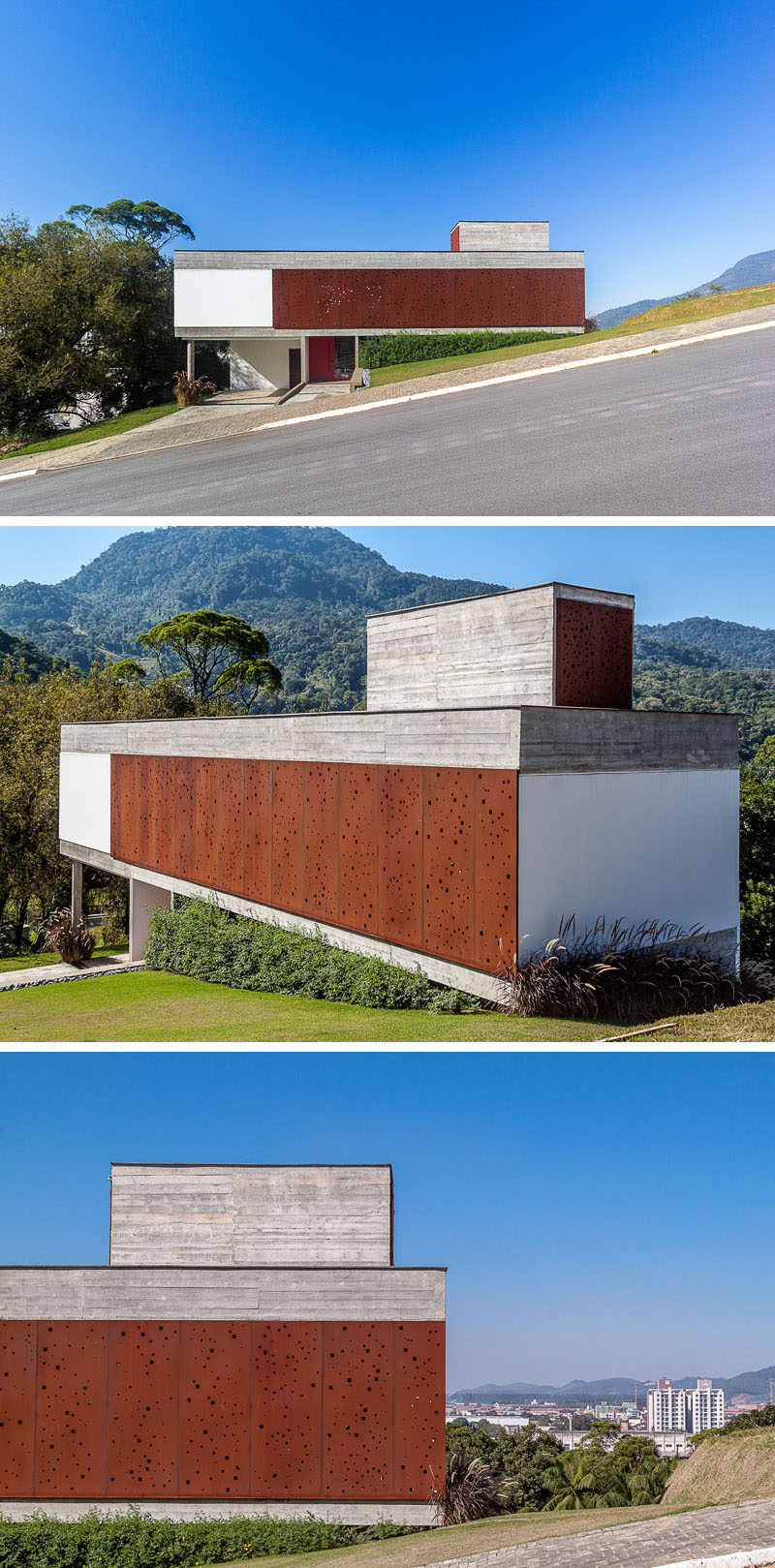 ---
Instead of having a solid screen which wouldn't let any light through at all, the designers decided perforate the steel screen with small squares in a variety of different sizes.
---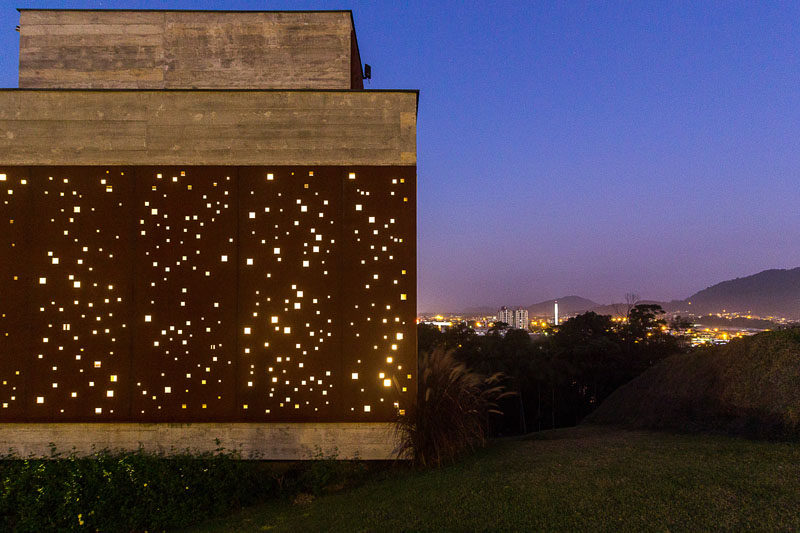 ---
During the day, small amounts of the sunlight can enter the home and filters through to the interior hallway, while at night the interior light shines through and highlights the cut-out design on the facade of the home.
---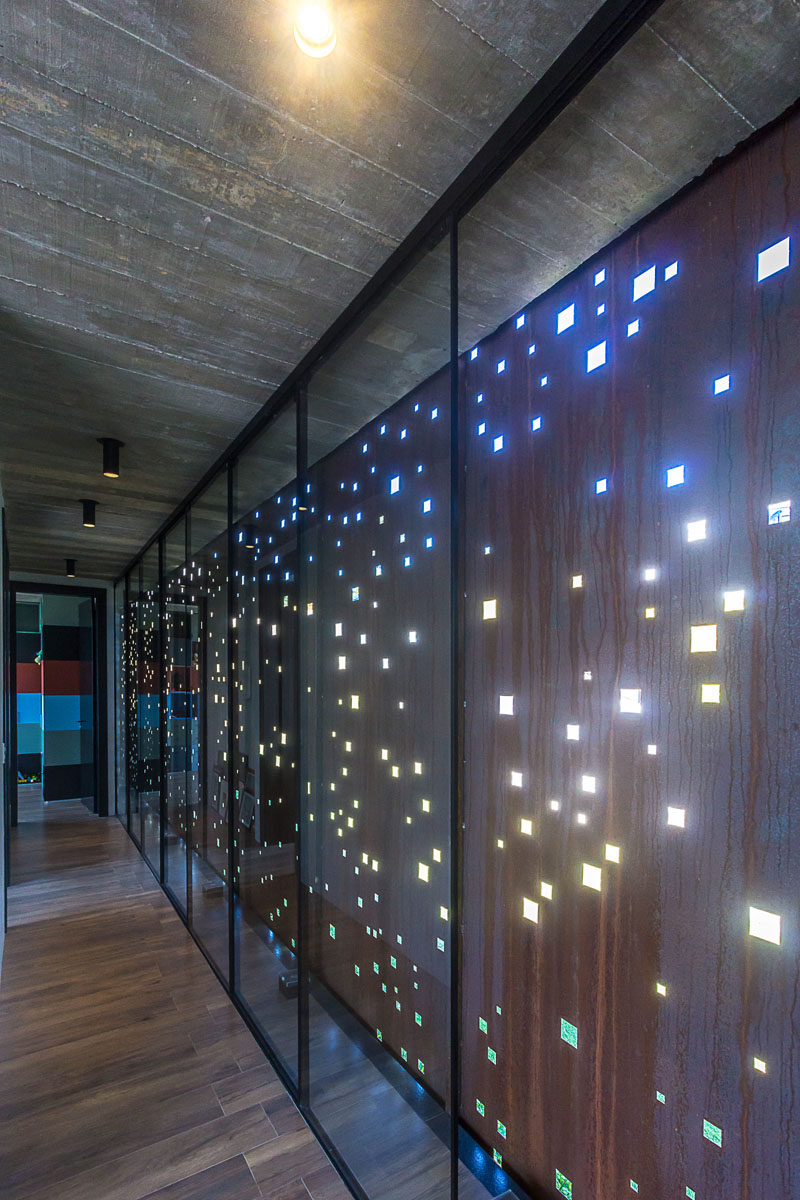 ---