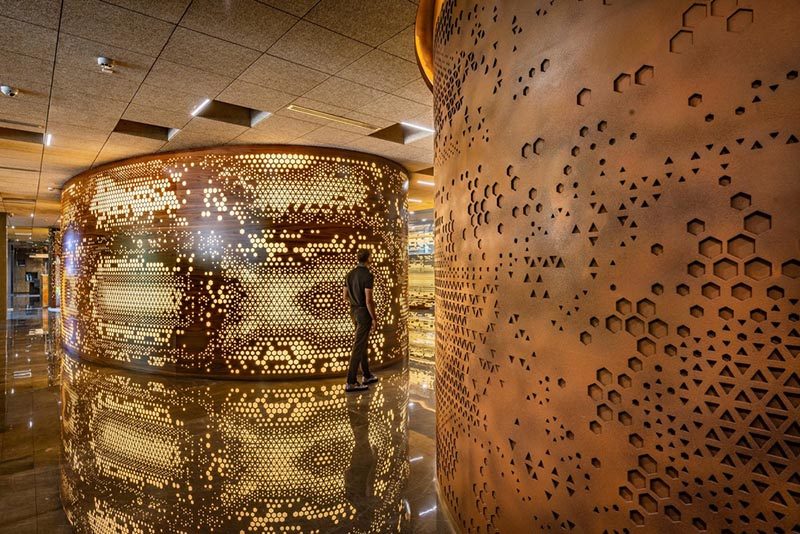 As part of the design of an office in Mumbai, India, Sanjay Puri Architects created curved walls with perforated patterns.
The random assortment of patterns and shapes are highlighted by the use of integrated lighting that's hidden behind Plexiglass.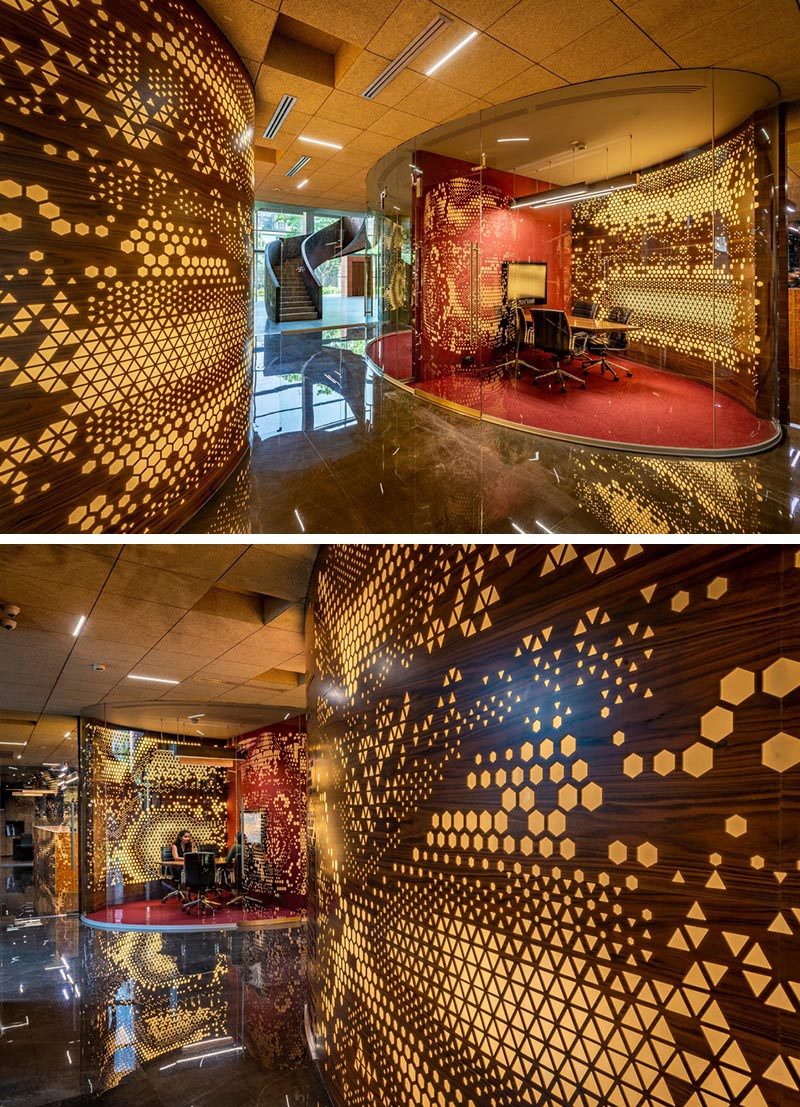 Not only do the walls create a warm glow for the office, but they also create an artistic installation that's reflected in the shiny floor.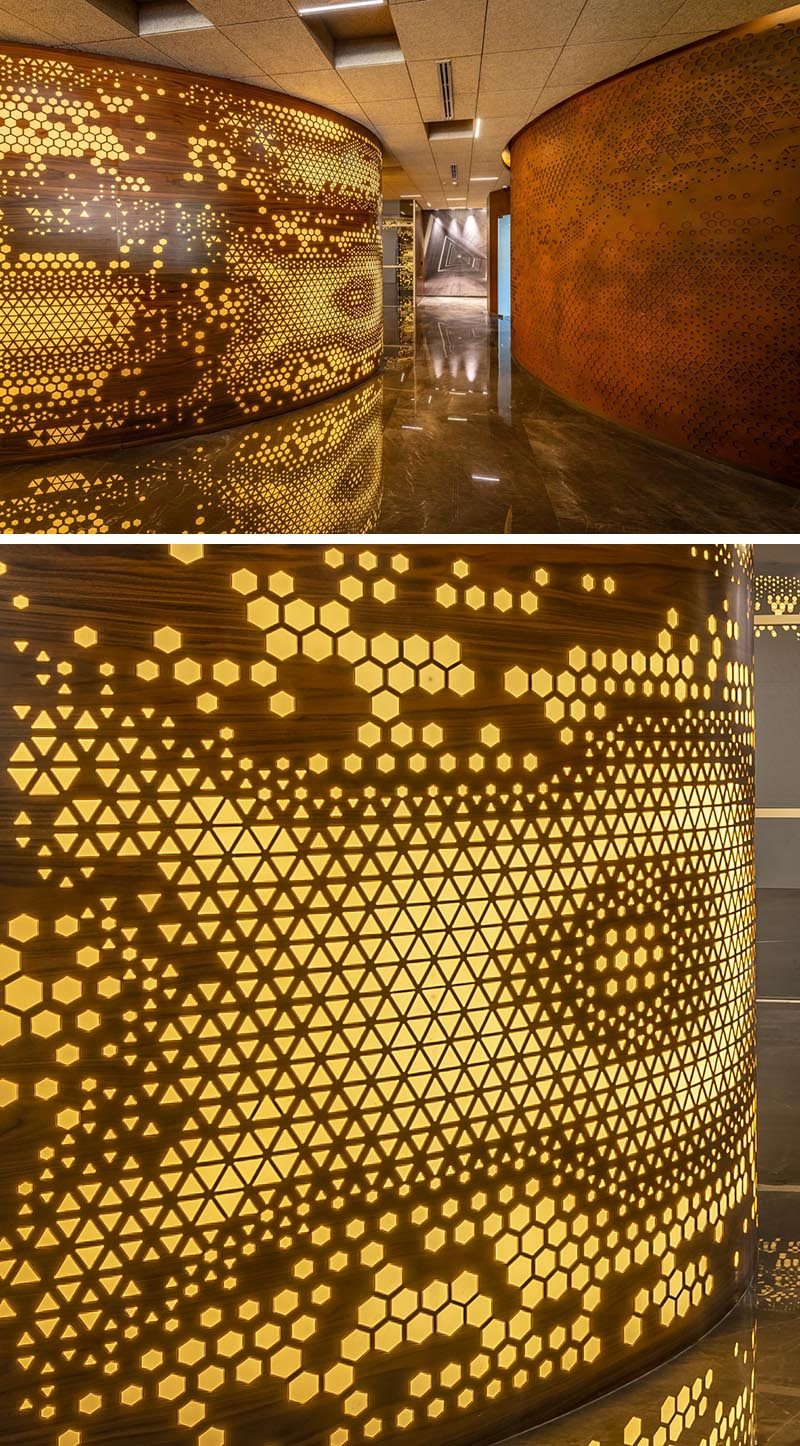 Photography by Vinesh Gandhi | Architect: Sanjay Puri Architects | Principal Architect: Sanjay Puri | Project Architect: Ishveen Bhasin and Abhishek Kadian