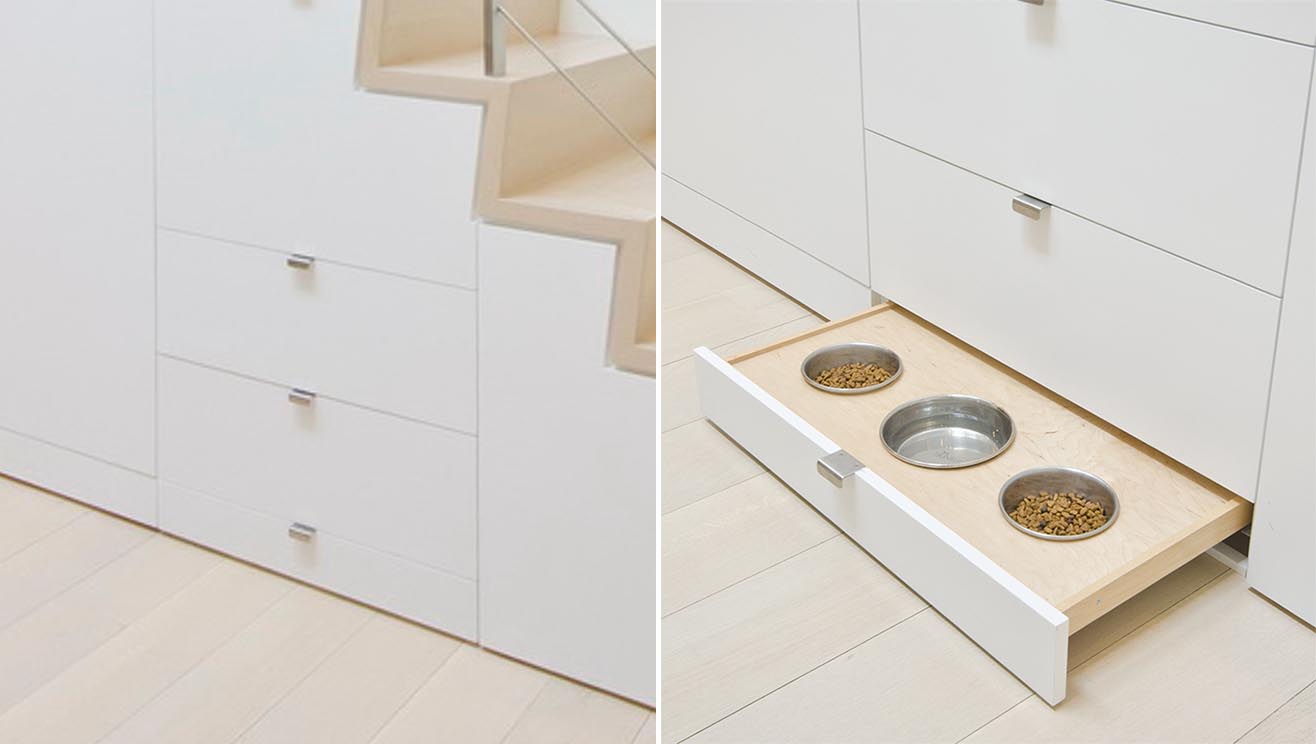 StudioLAB completed the renovation of a loft apartment in New York, and included in the design are these cleverly hidden pet food bowls.
The stairs of the apartment which lead to the loft, have plenty of storage built-in under them, with only small finger pulls showing.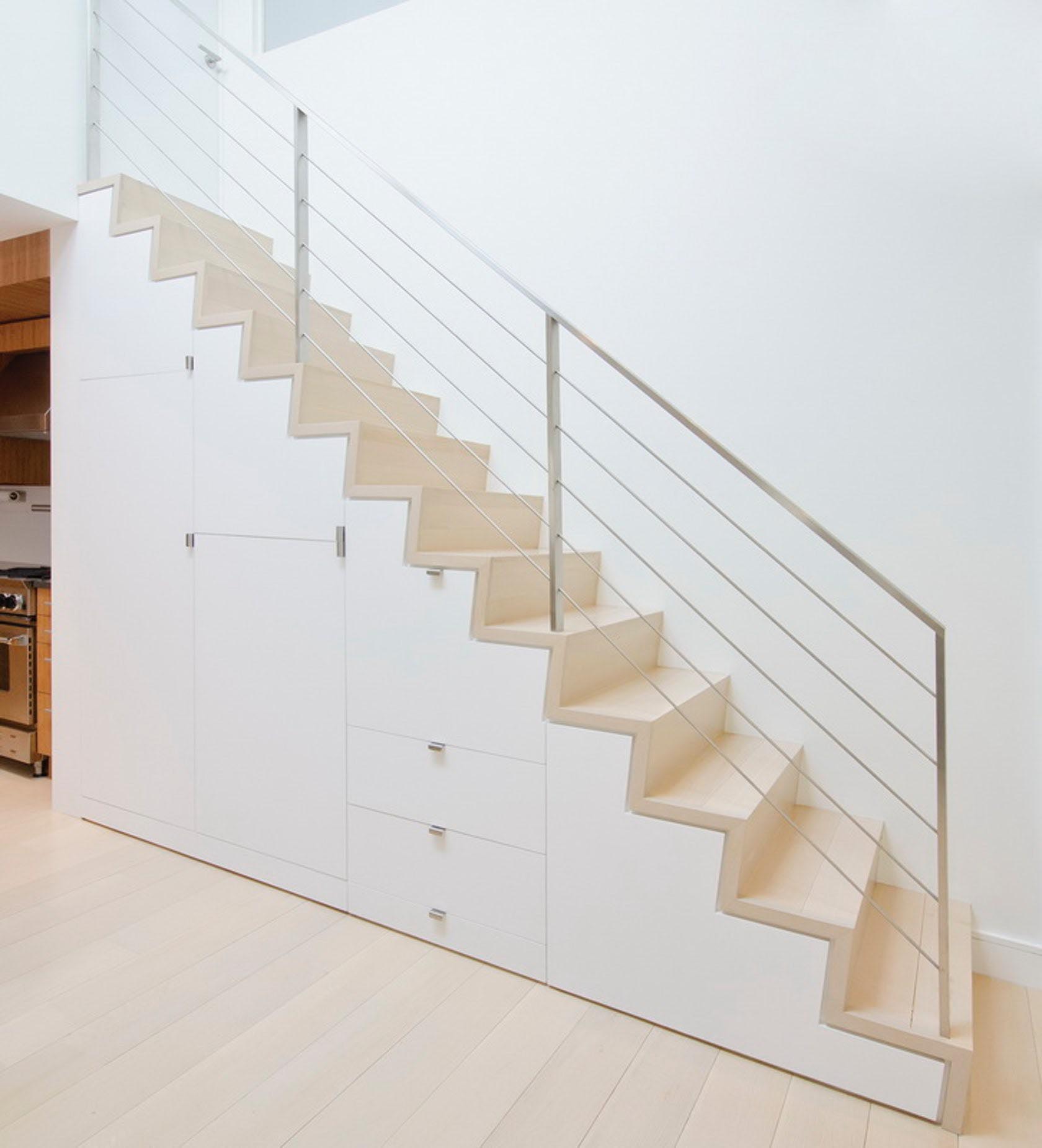 At the bottom of the included under stair storage, there's a small drawer that opens to reveal the pet food bowls. By having the custom bowl drawer designed as part of the overall storage, it helps to keep the surrounding floor area clean and tidy, and only has to be on display when the family pets are eating or drinking.