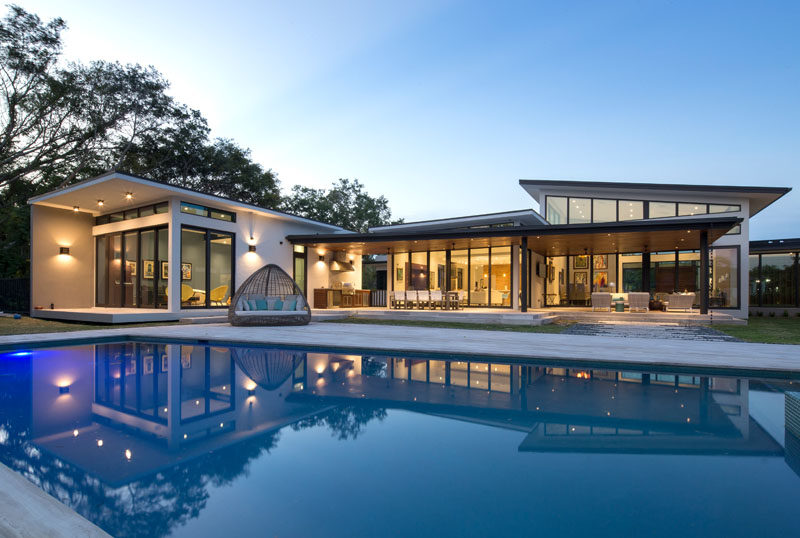 SDH Studio Architecture + Design has recently completed the Pinecrest Residence, a modern house that's located in Florida.
Taking advantage of the site's oversized width, the design of the house was conceived as a series of strategically placed volumes that create interior and exterior courtyards.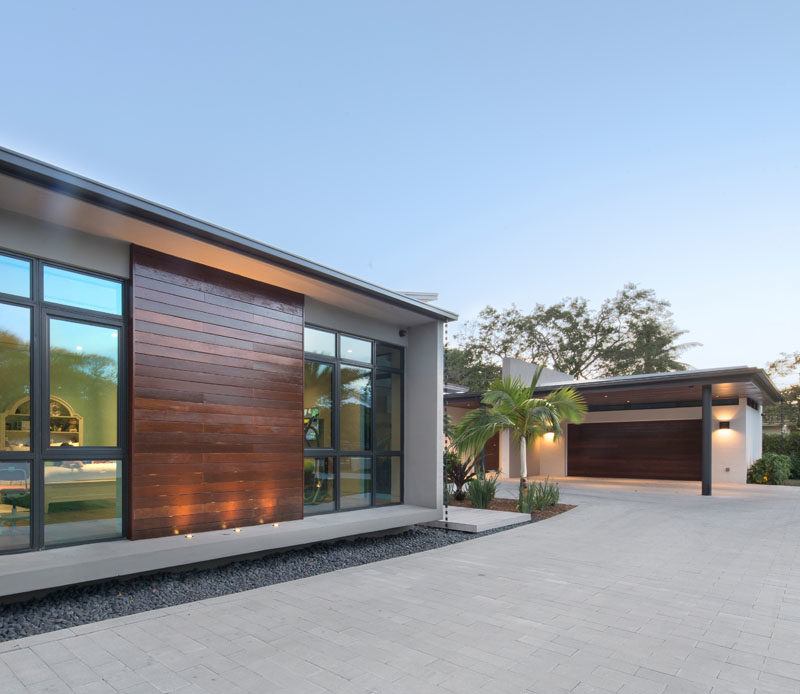 ---
A large mahogany front door opens into a sitting area with high ceilings and a textured wallpaper accent wall.
---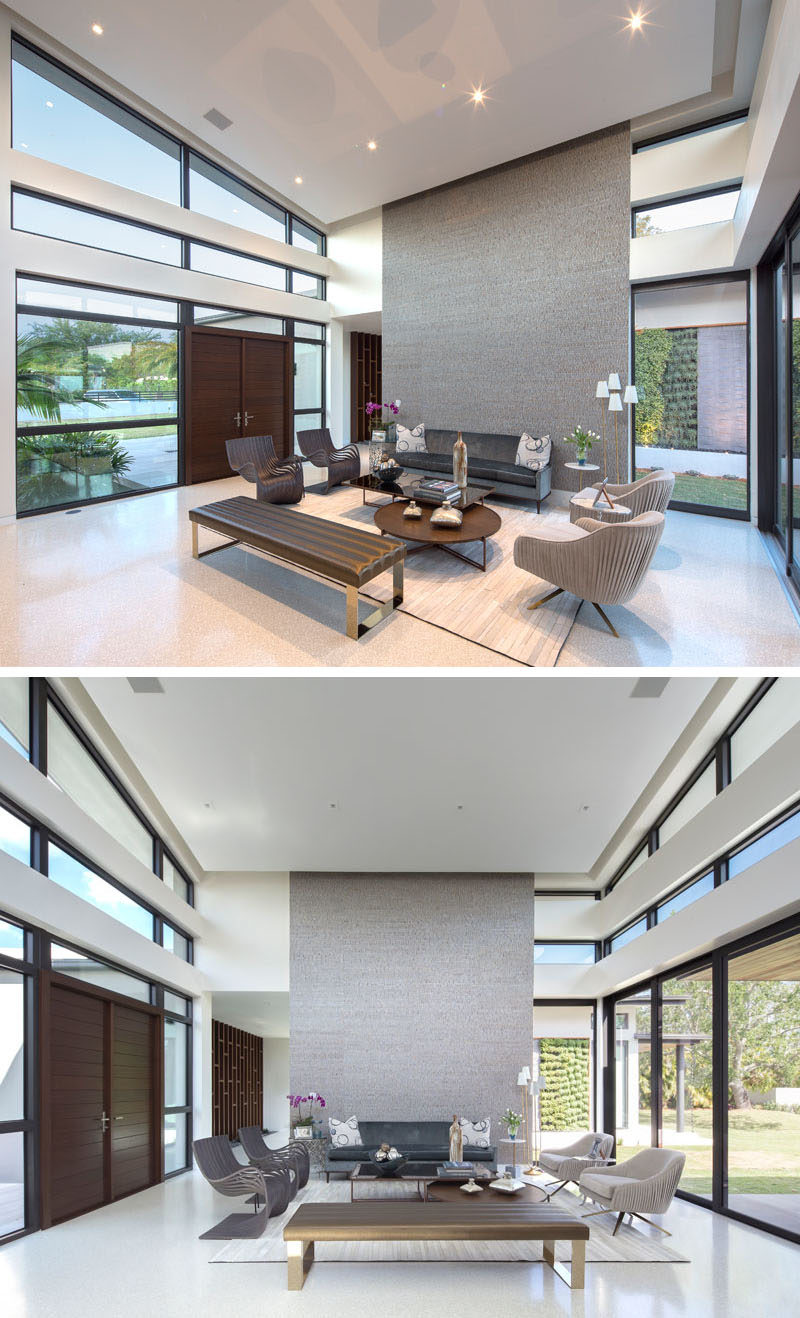 ---
Sliding glass doors connect the sitting area with a covered outdoor space and the backyard. A rain chain adds a decorative touch, and a water feature with plant walls and hidden lighting creates a focal point.
---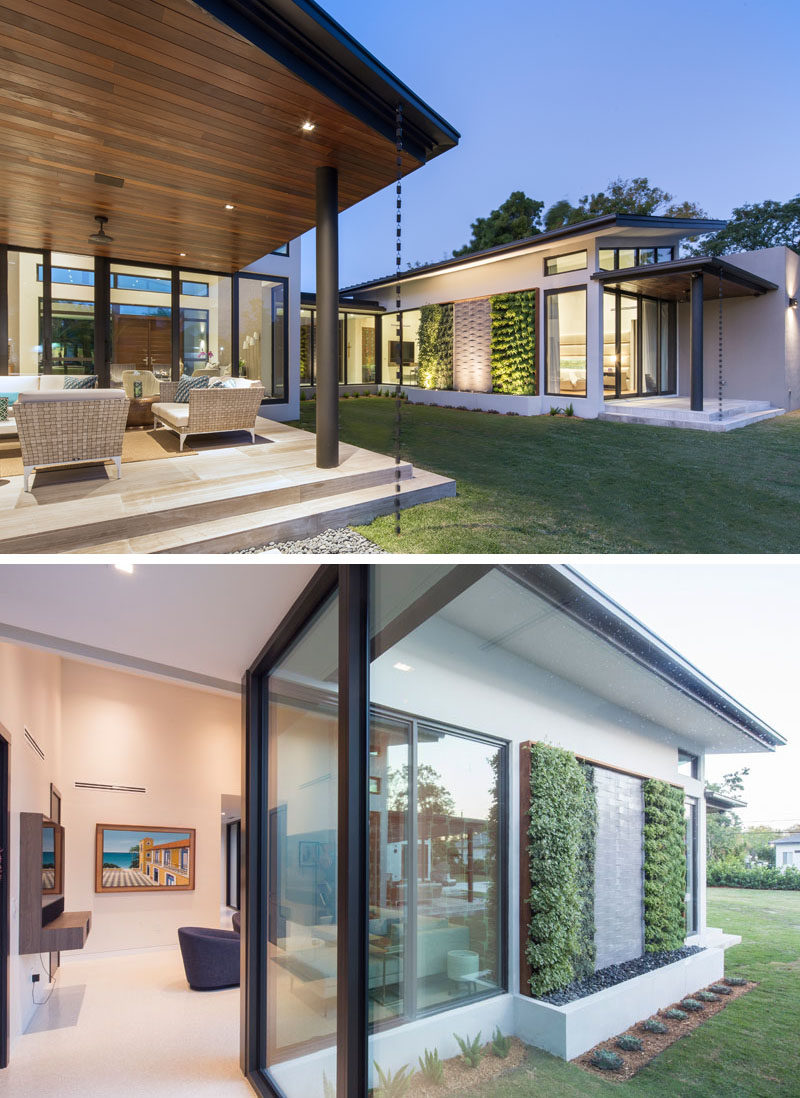 ---
A large kitchen with wood cabinets shares the space with a dining area.
---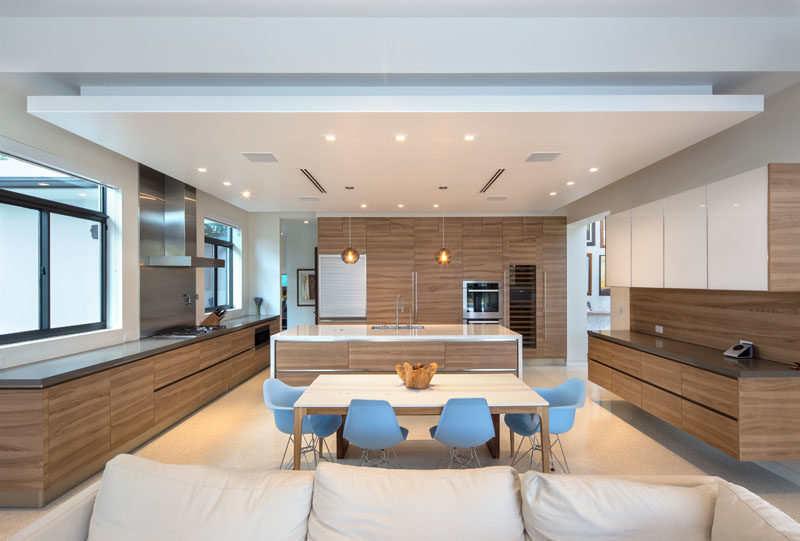 ---
A large wood floor-to-ceiling open shelving unit in the hallway provides a place for the homeowners to show off their decorative items, while the pebbles and plants at its base bring the outside in.
---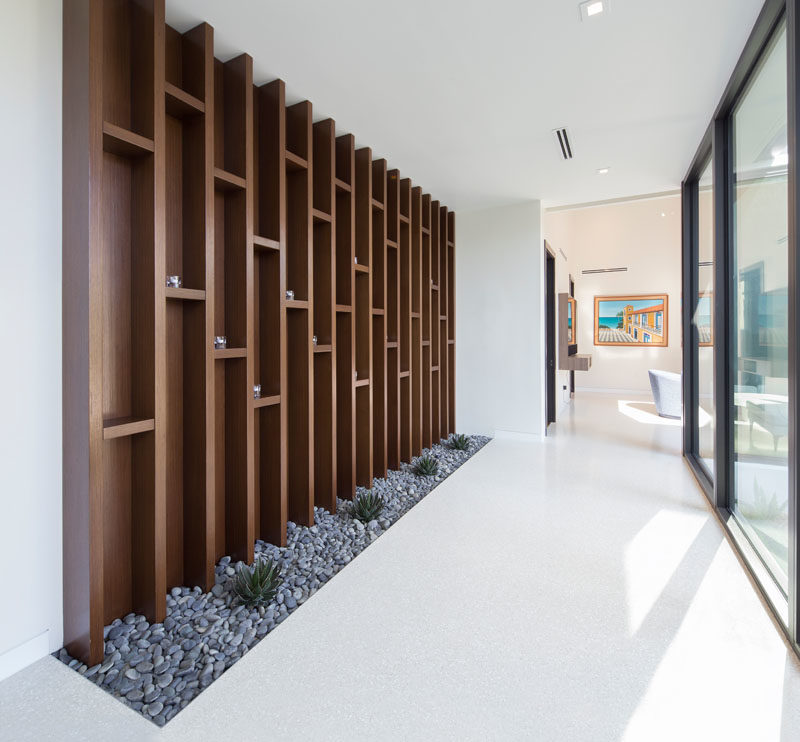 ---
In the master bedroom, sliding glass doors open to the backyard, while a custom bed design incorporates bedside tables and a leather headboard.
---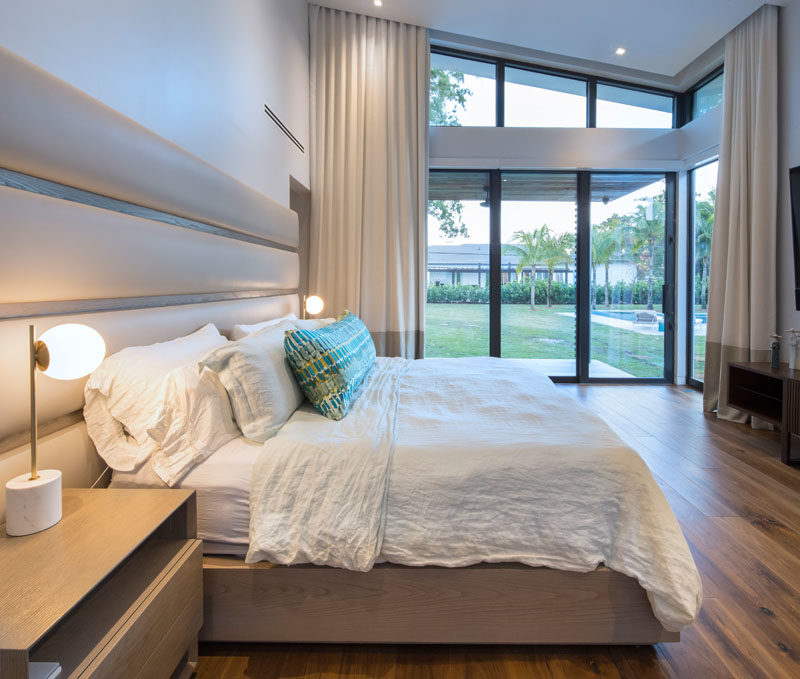 ---
In the master bathroom, dark wood vanities provide a rich element to the space, while the built-in bath has views of the outdoor showers that are accessible via the interior shower. Carrara marble, mirrors with lighting, and large windows have been used to keep the bathroom bright.
---