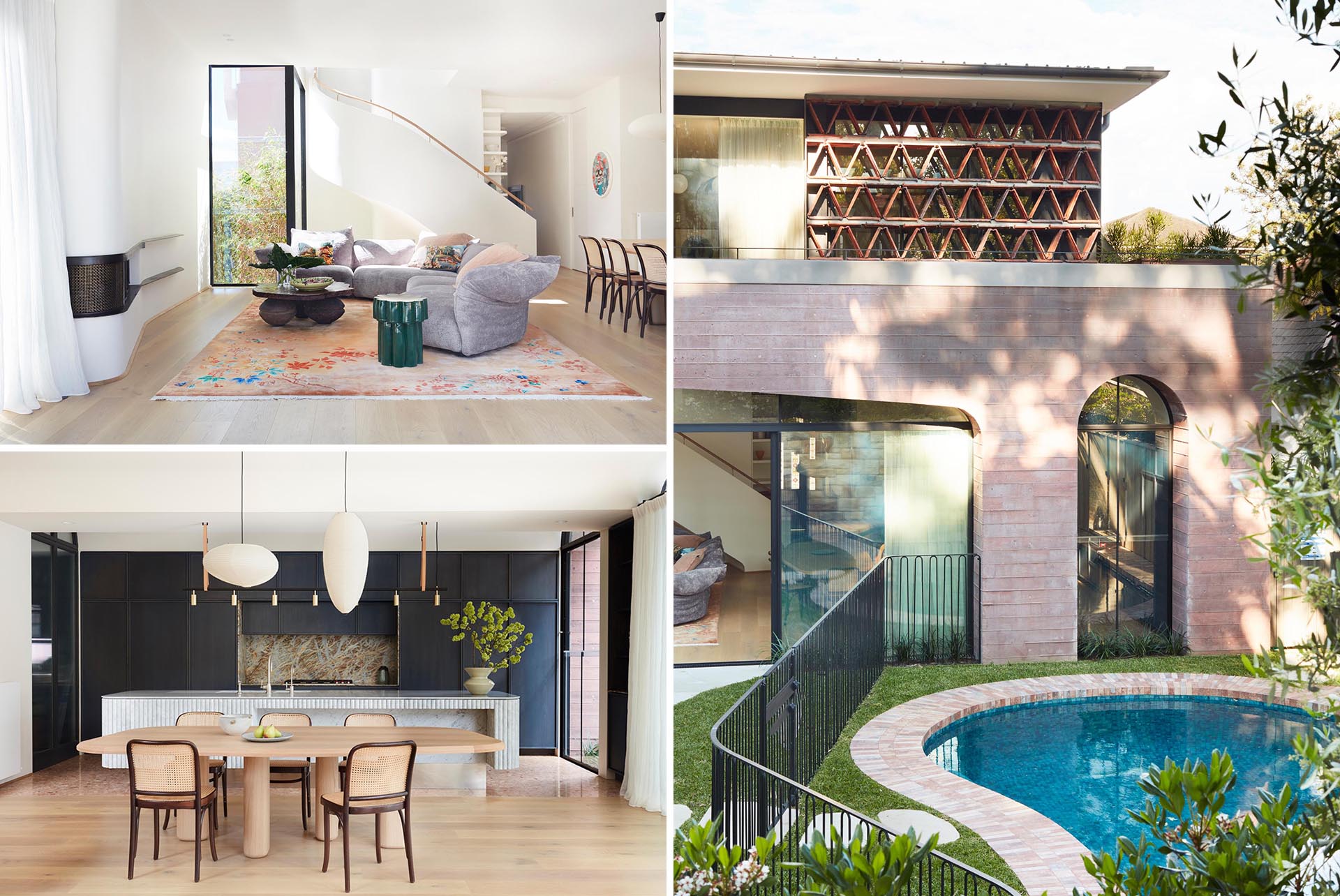 Luigi Rosselli Architects has designed a new contemporary rear addition for an Australian home that has a Victorian front facade.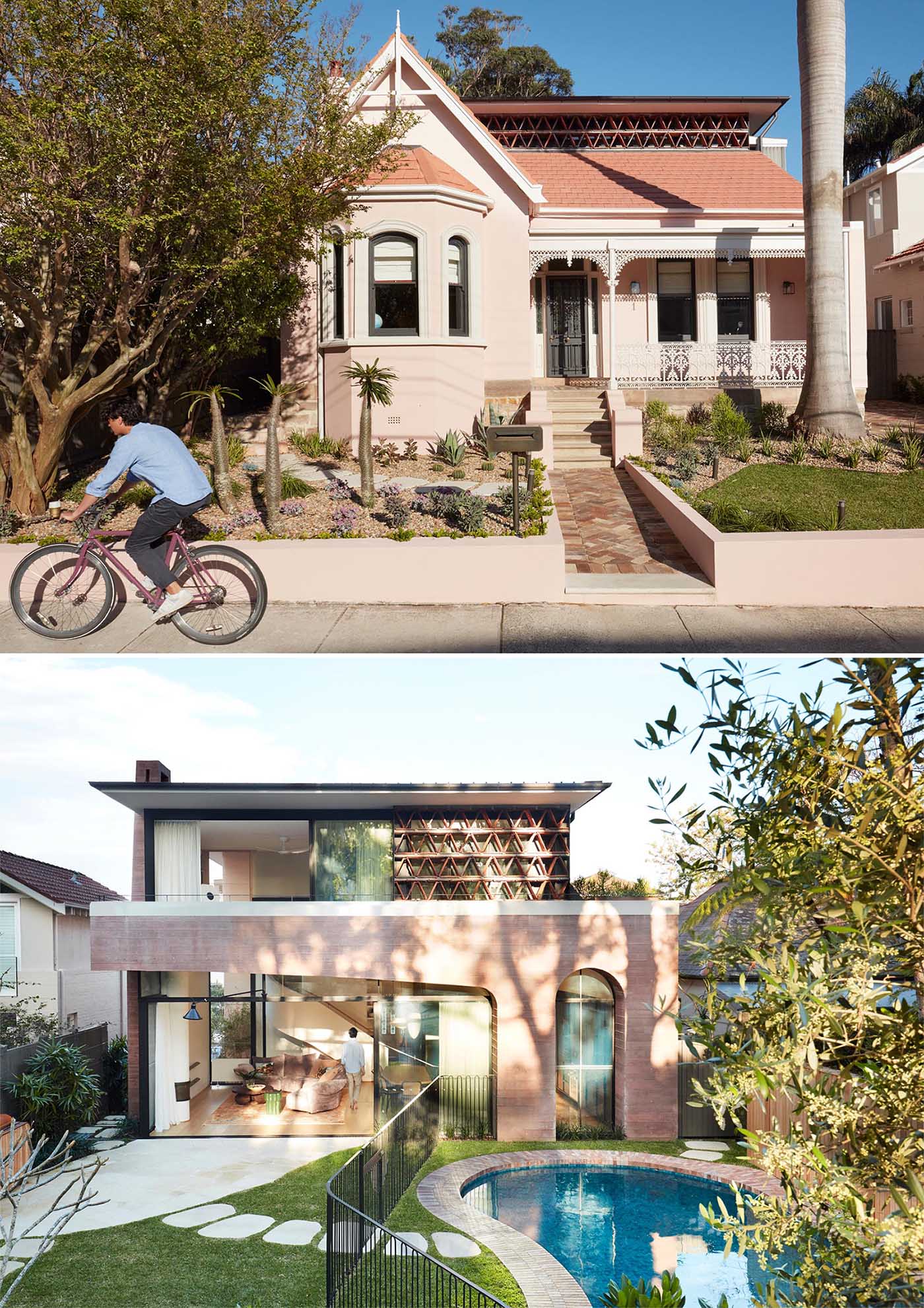 The rear addition introduces the use of pink concrete as well as the home's recycled roof tiles, which were used to construct the brise soleil. The pink concrete was achieved by adding a mineral pigment to the whole thickness of the material.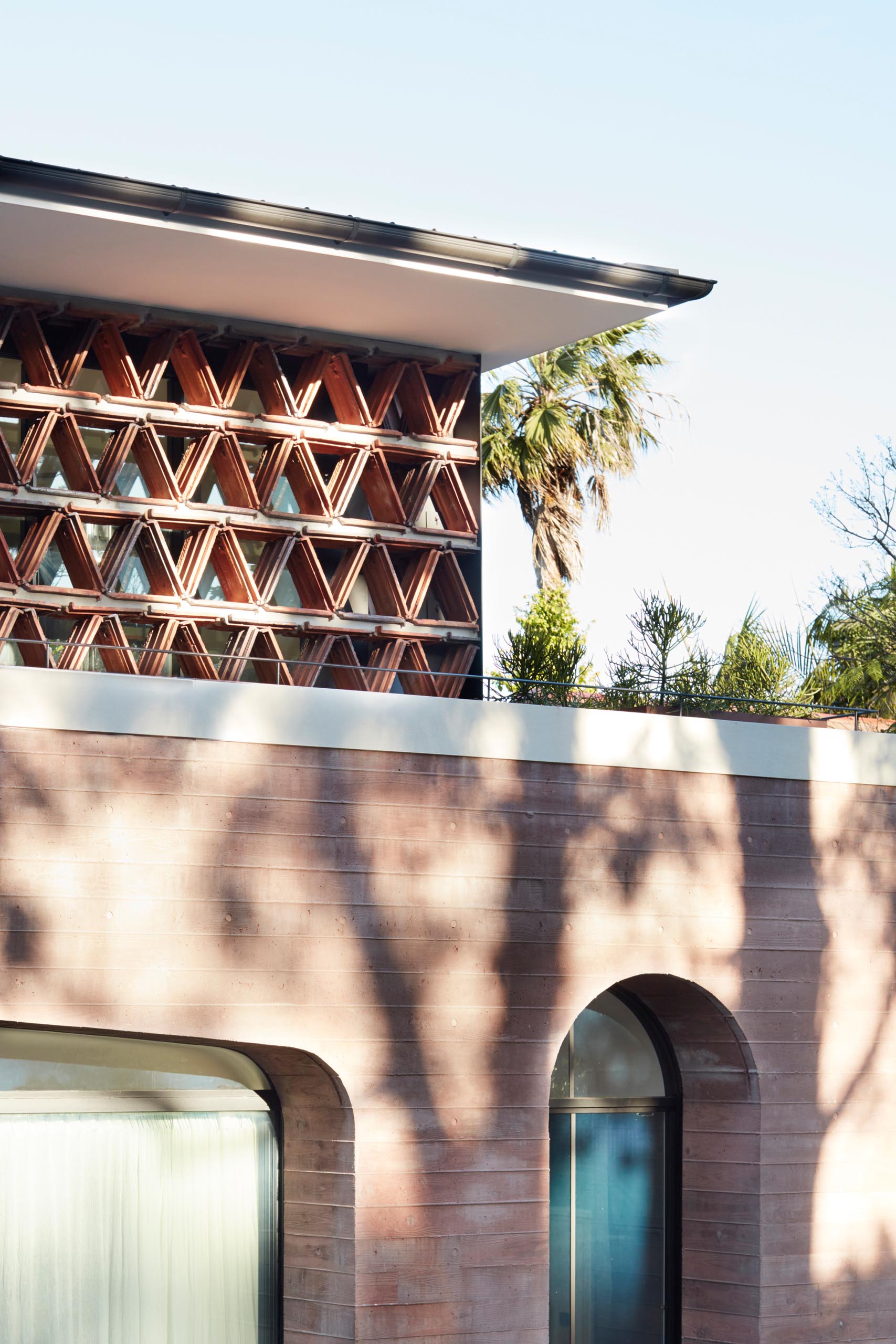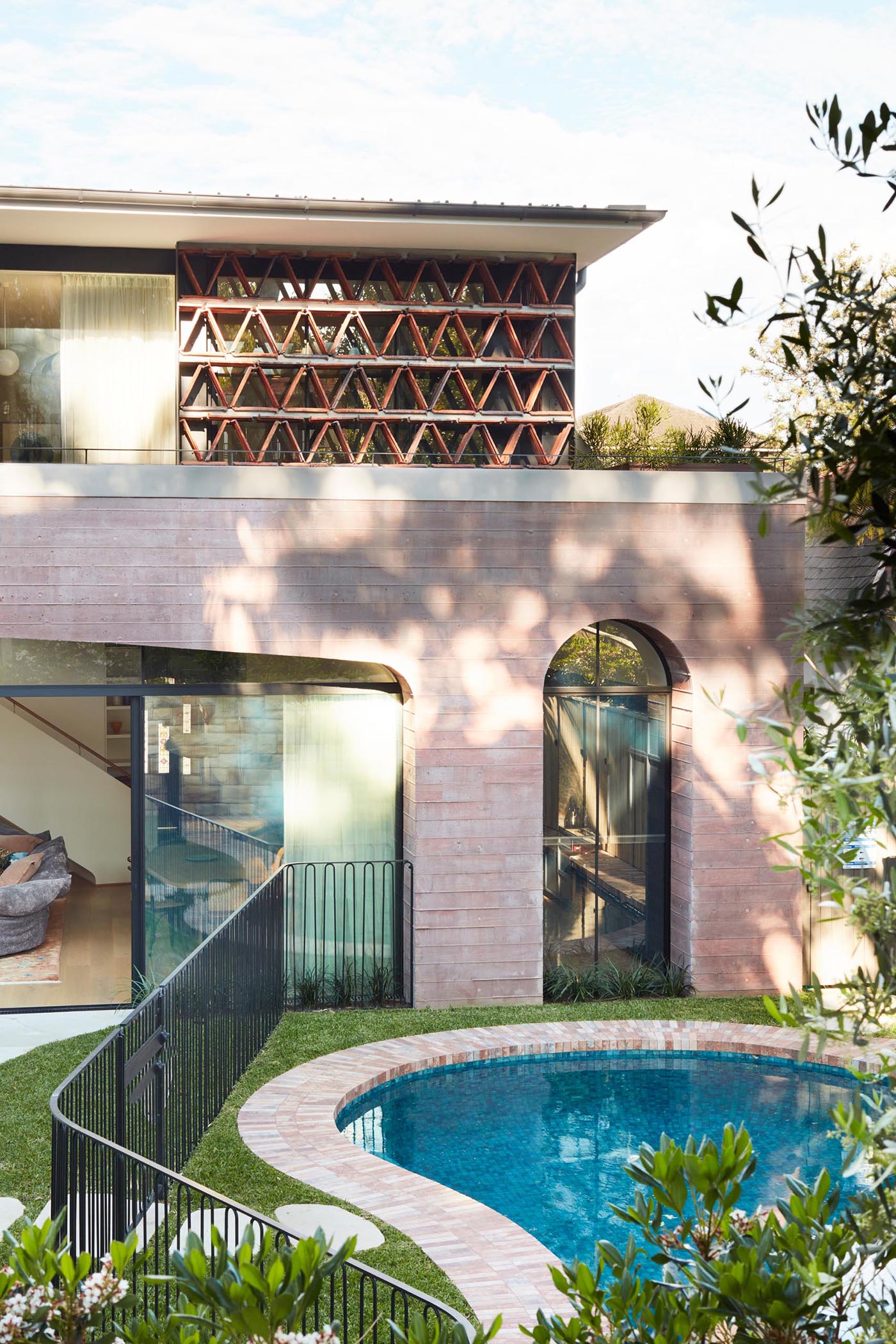 The existing 1980s pool and dense backyard vegetation was preserved in the backyard.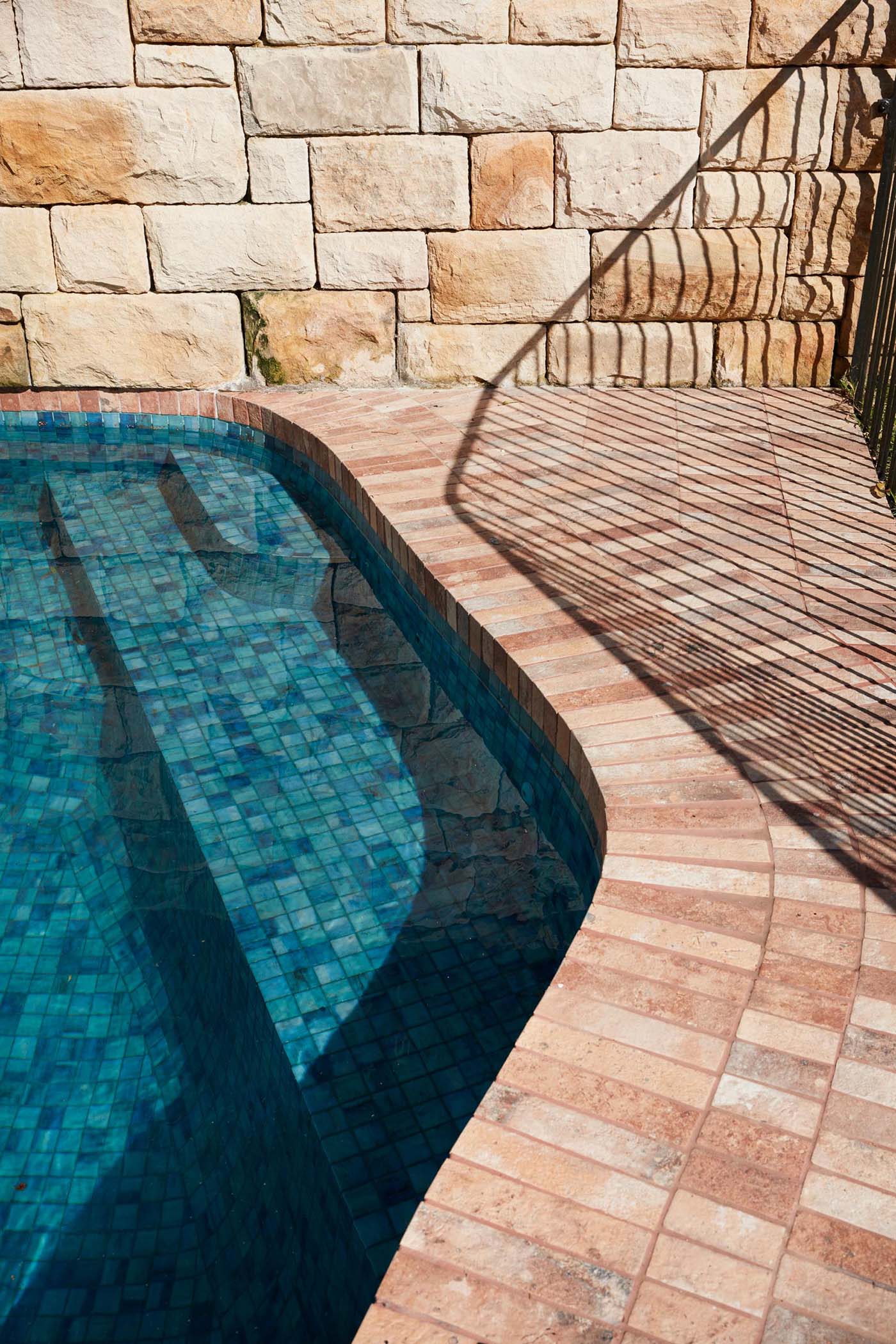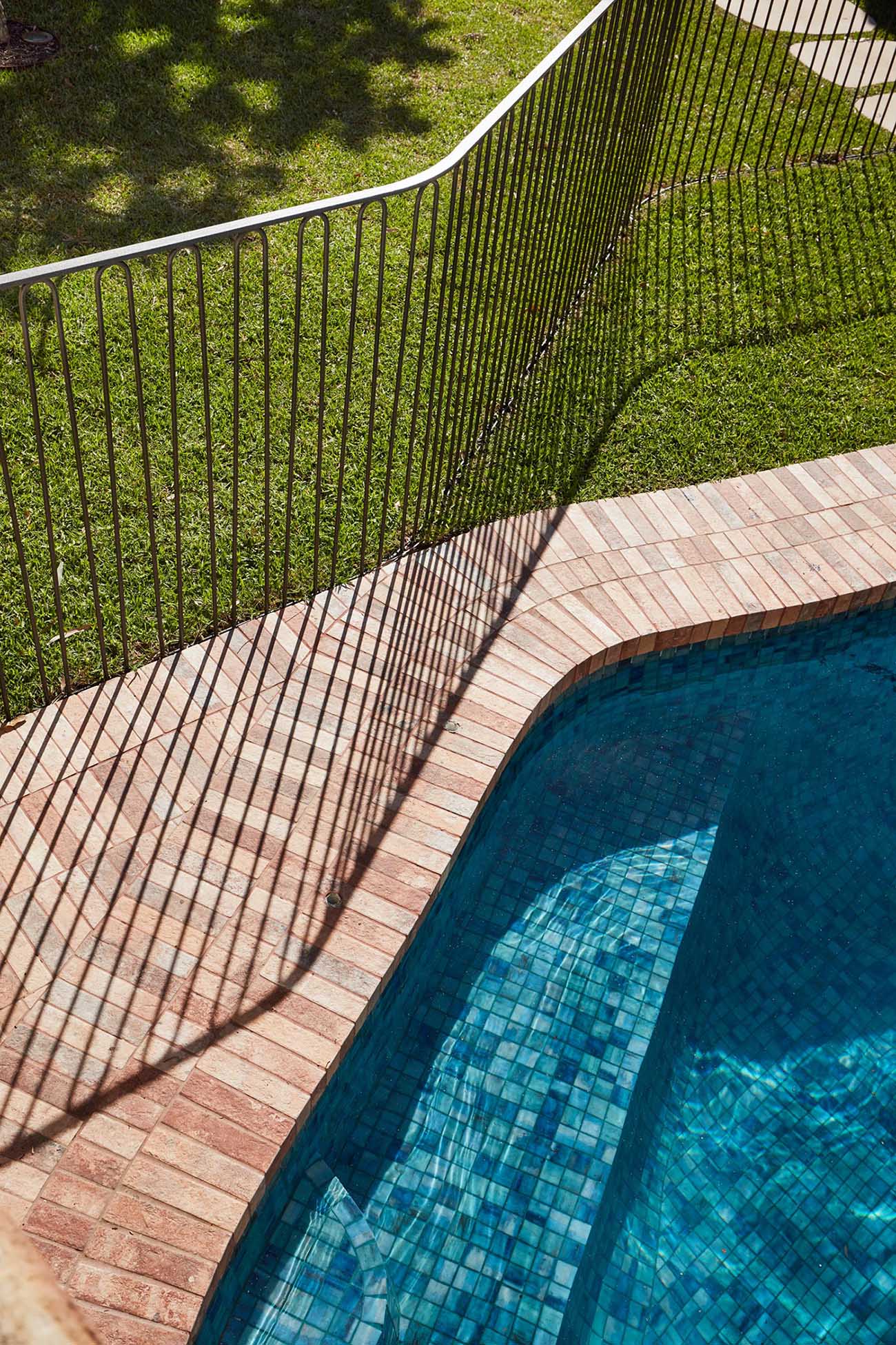 The sandstone wall, a common element in Sydney landscaping, has been used to create a seating area for a fire pit. The wall also includes steps that lead up to an upper level of the garden.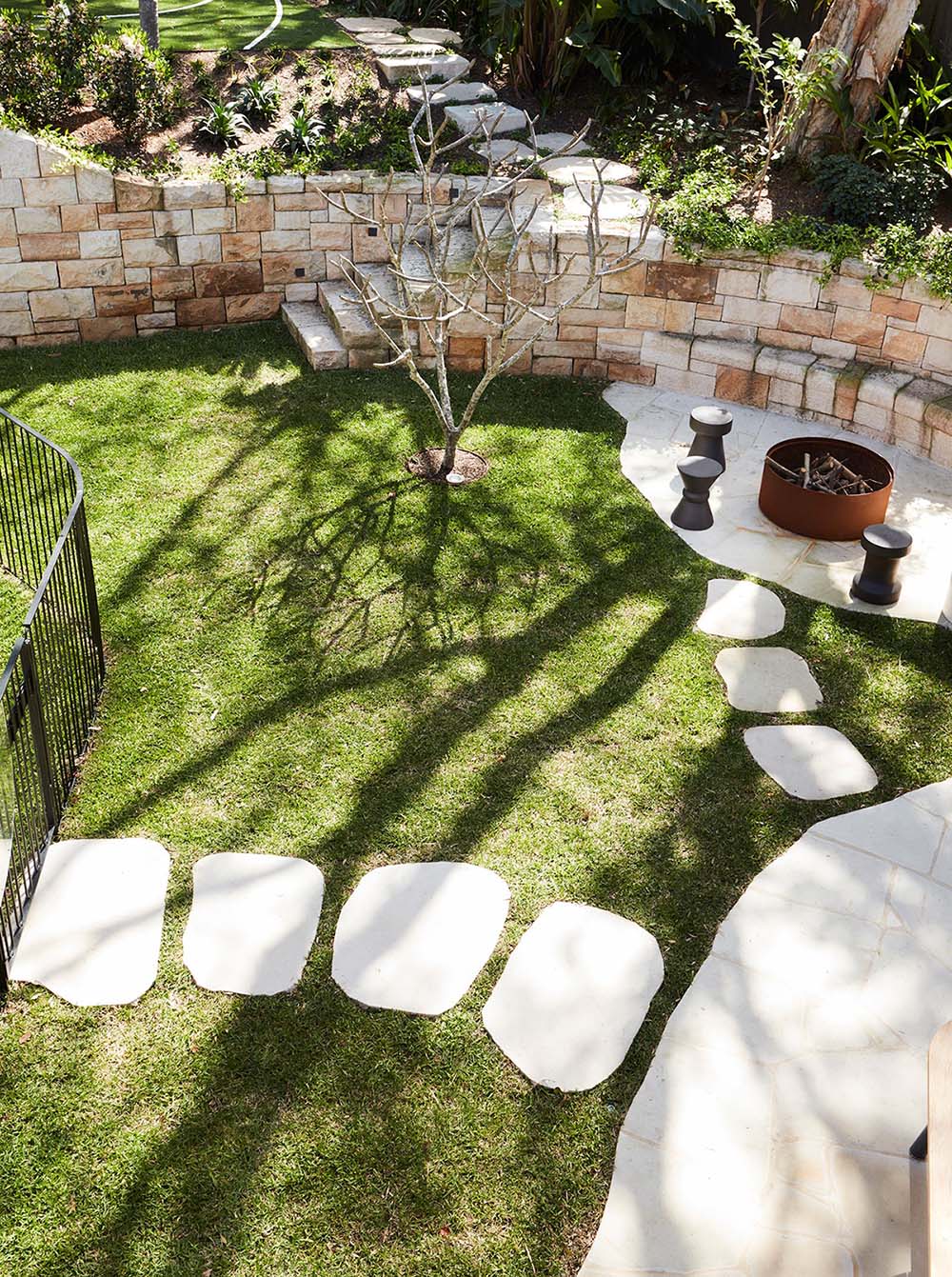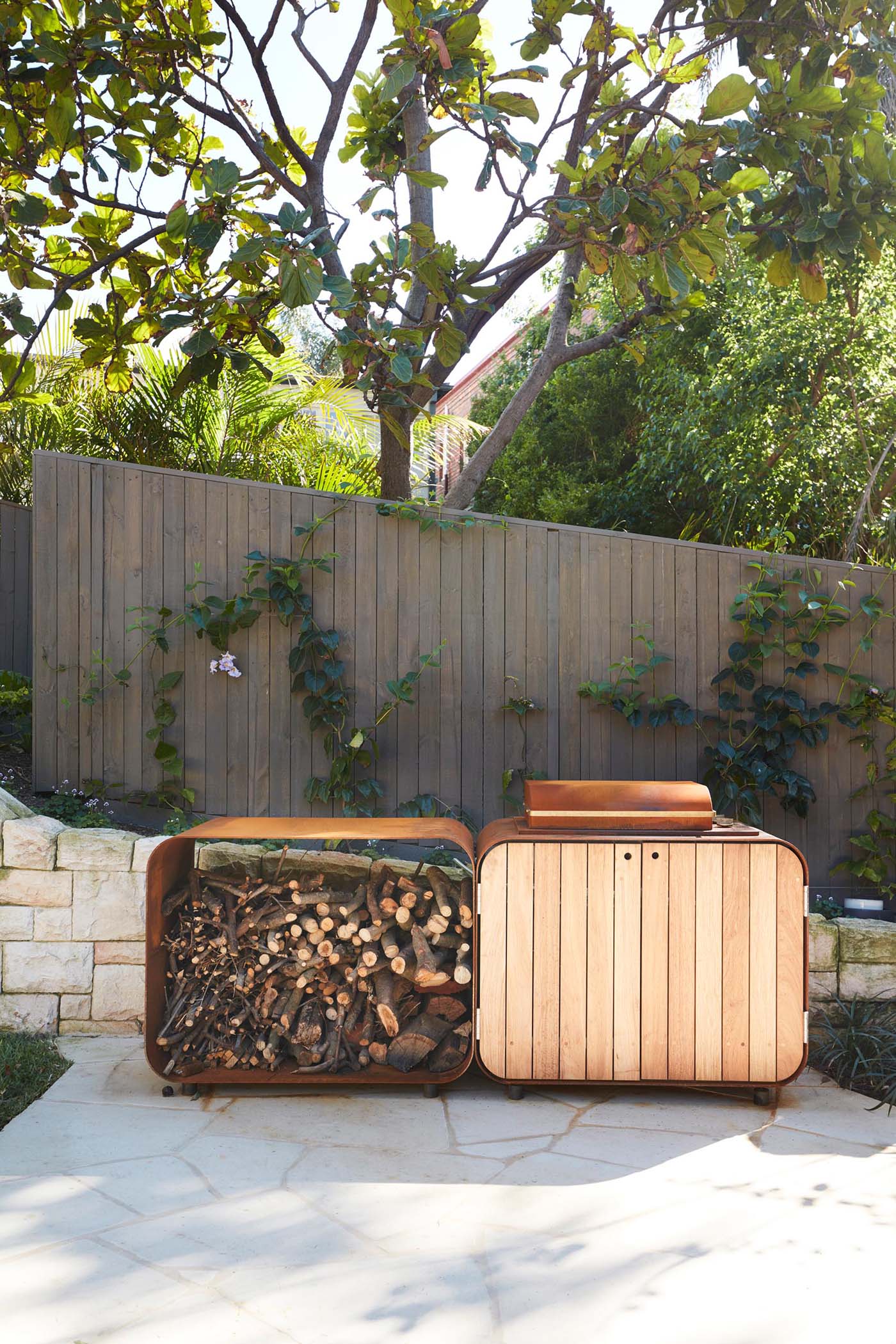 The backyard also includes an outdoor shower that's tucked away at the side of the home.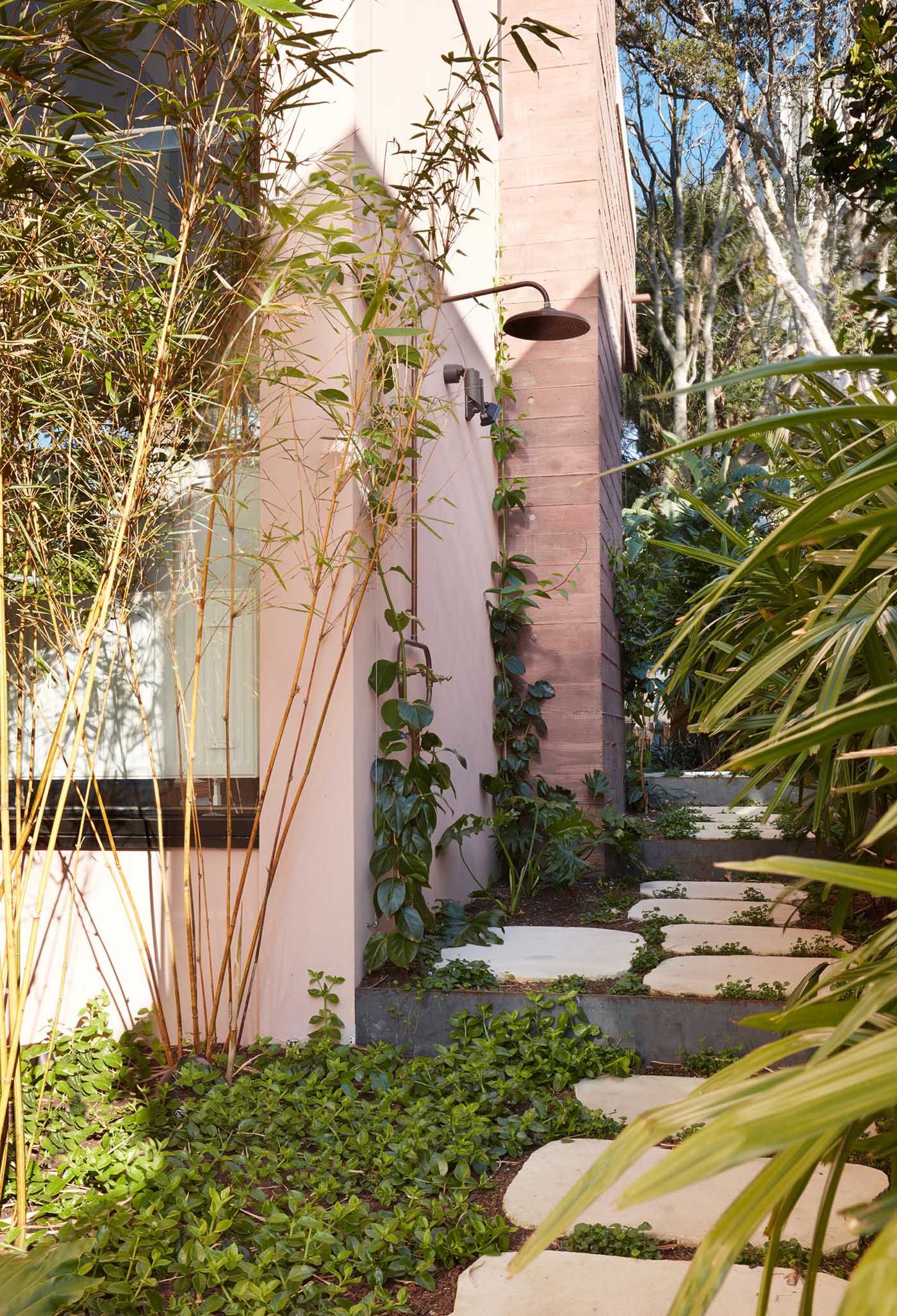 Closer to the home is another seating area, this time it's a patio that's connected to the interior spaces by a large sliding glass door.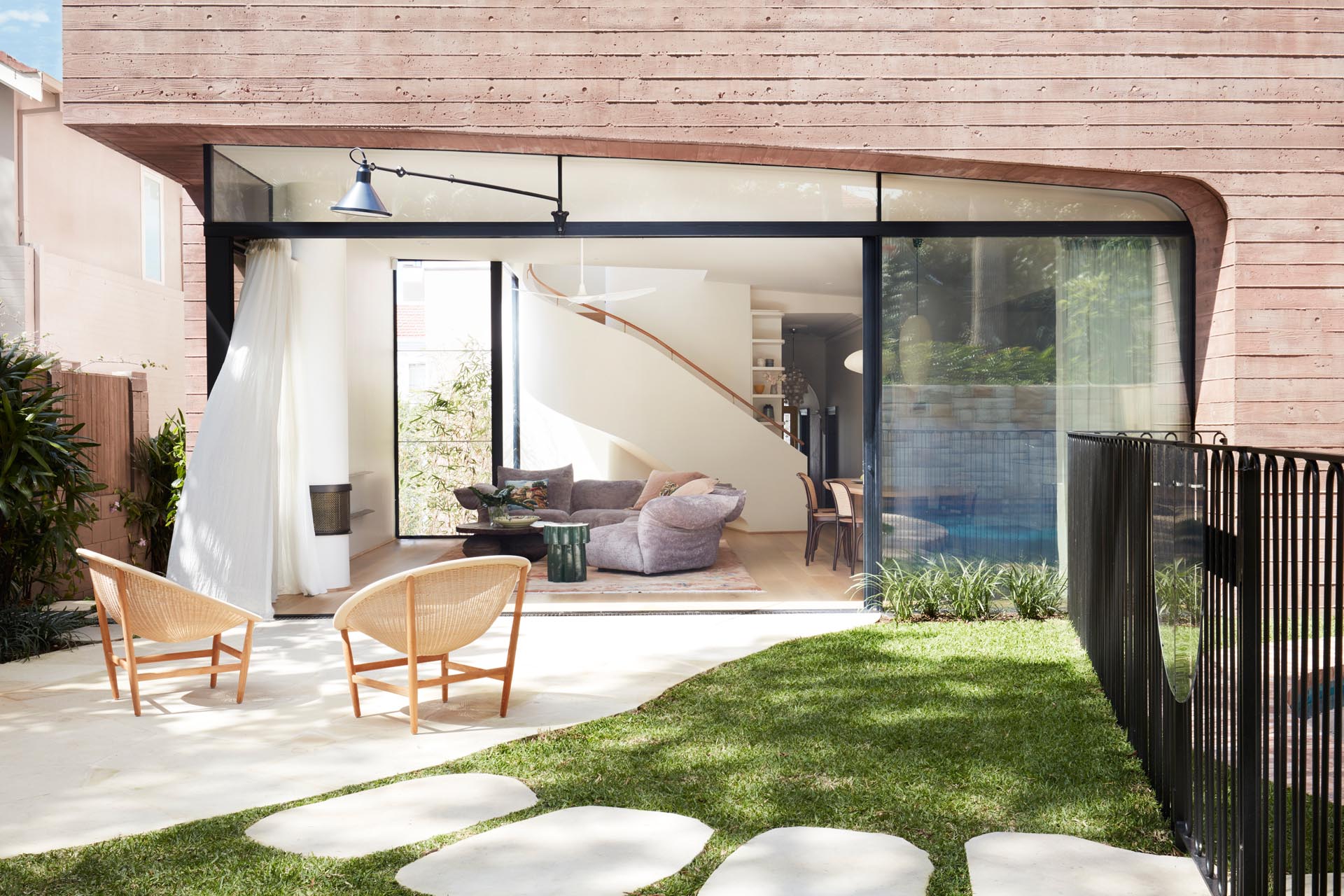 Inside the living room, dining room, and kitchen all share the same open-plan space, while the living room is focused on the curved white wall with a built-in fireplace.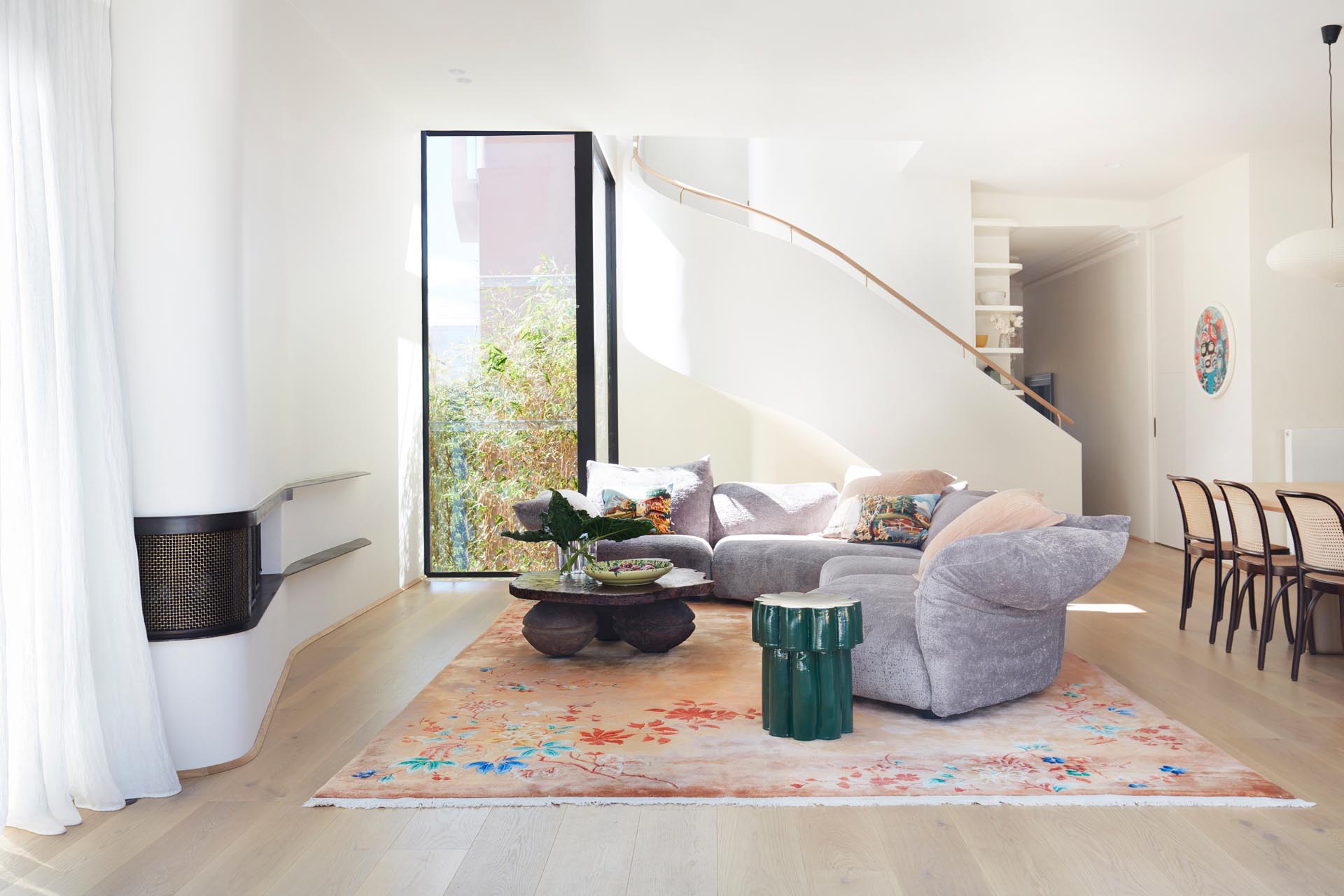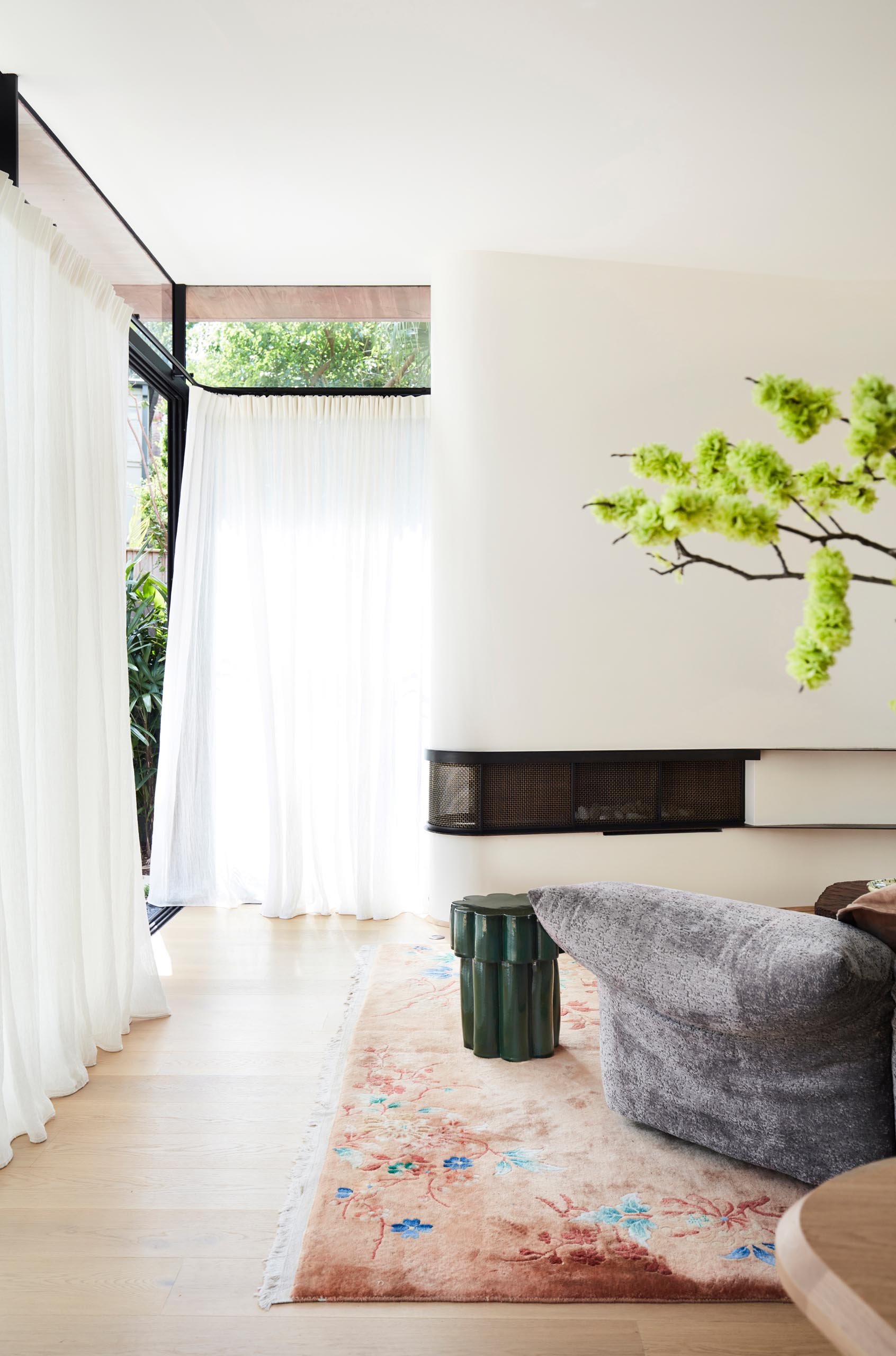 The dining area is used to separate the living room and kitchen, and is anchored by two pendant lights.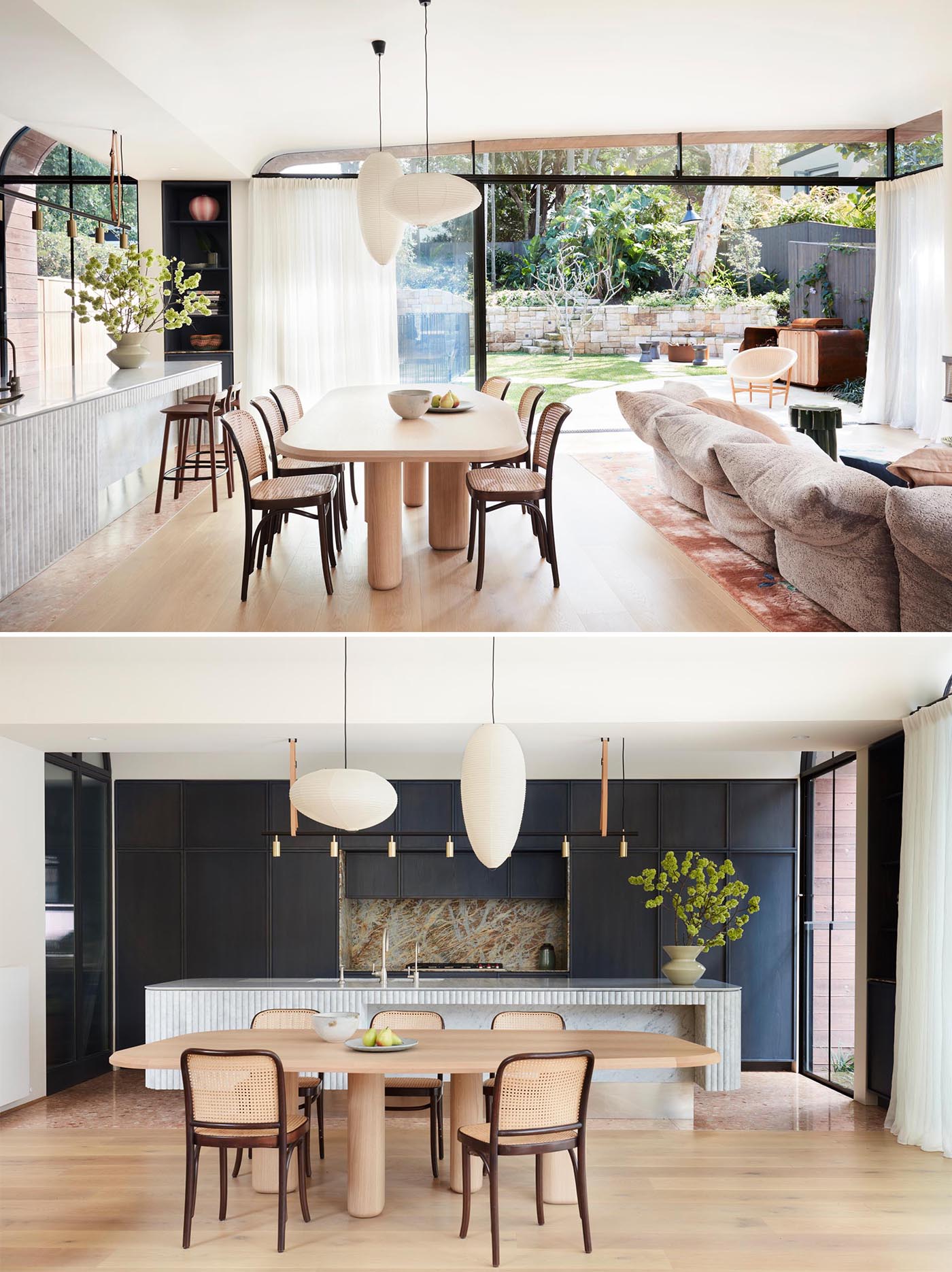 Behind the dining area is the kitchen, which includes dark cabinets, and a large island with a curved design.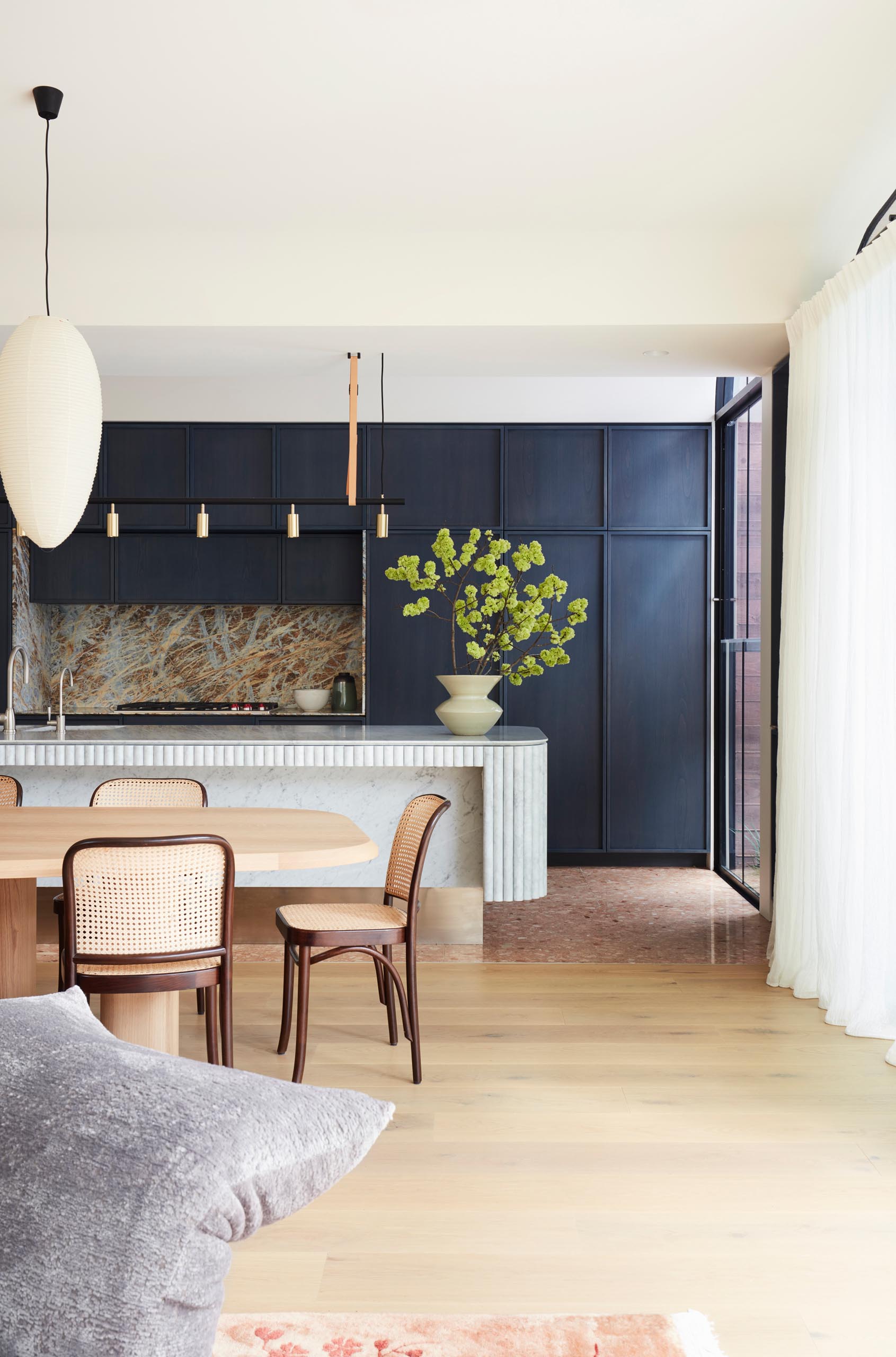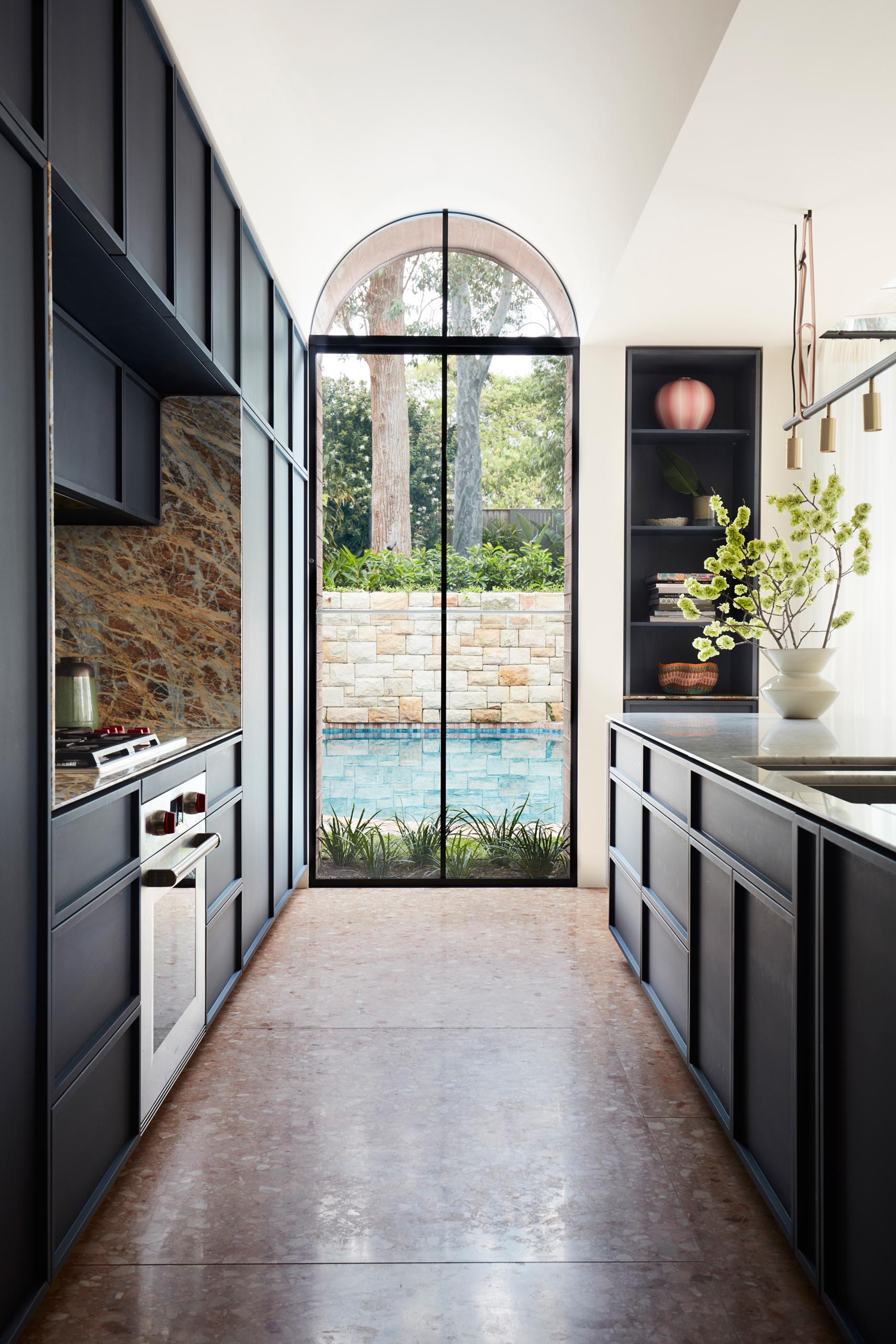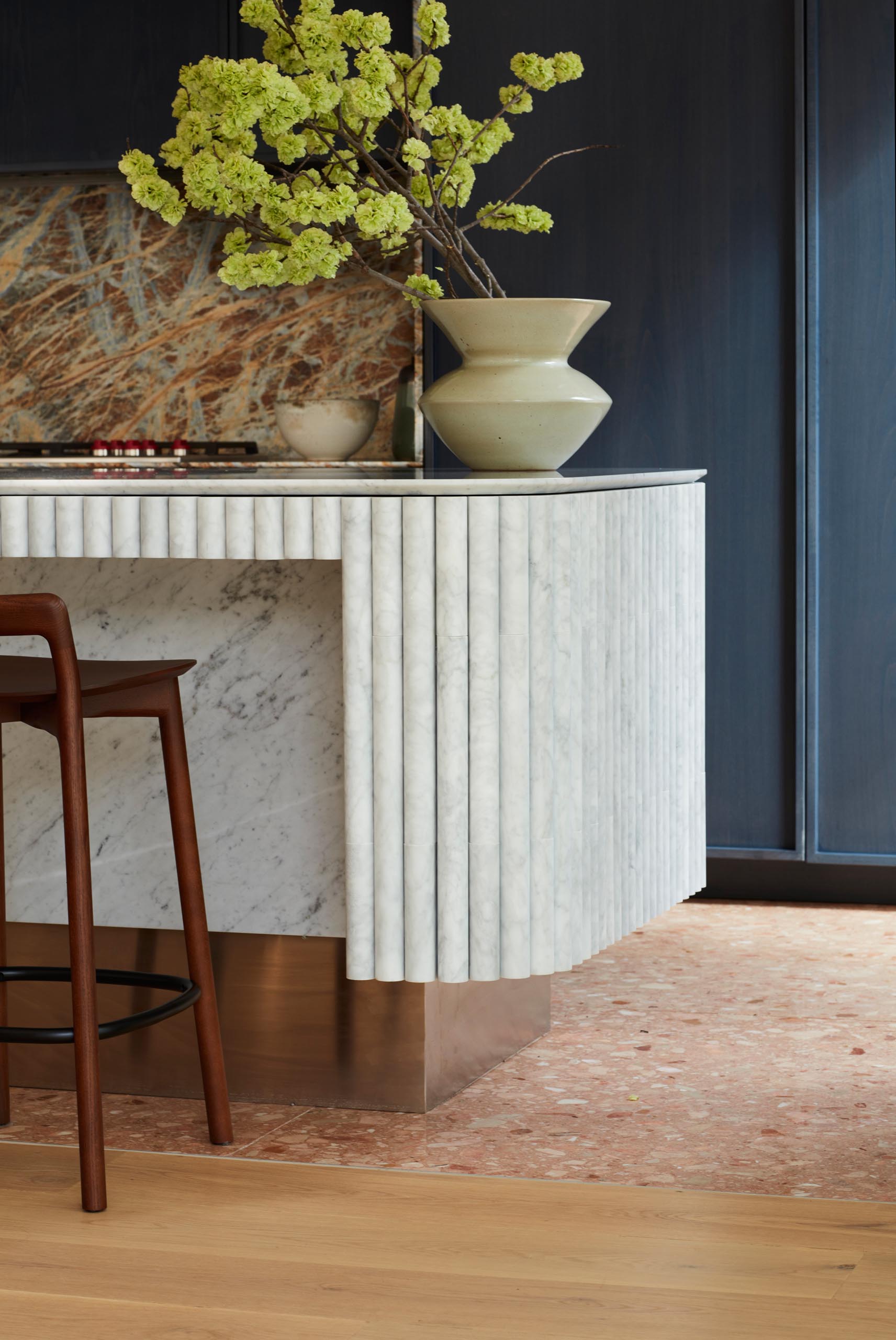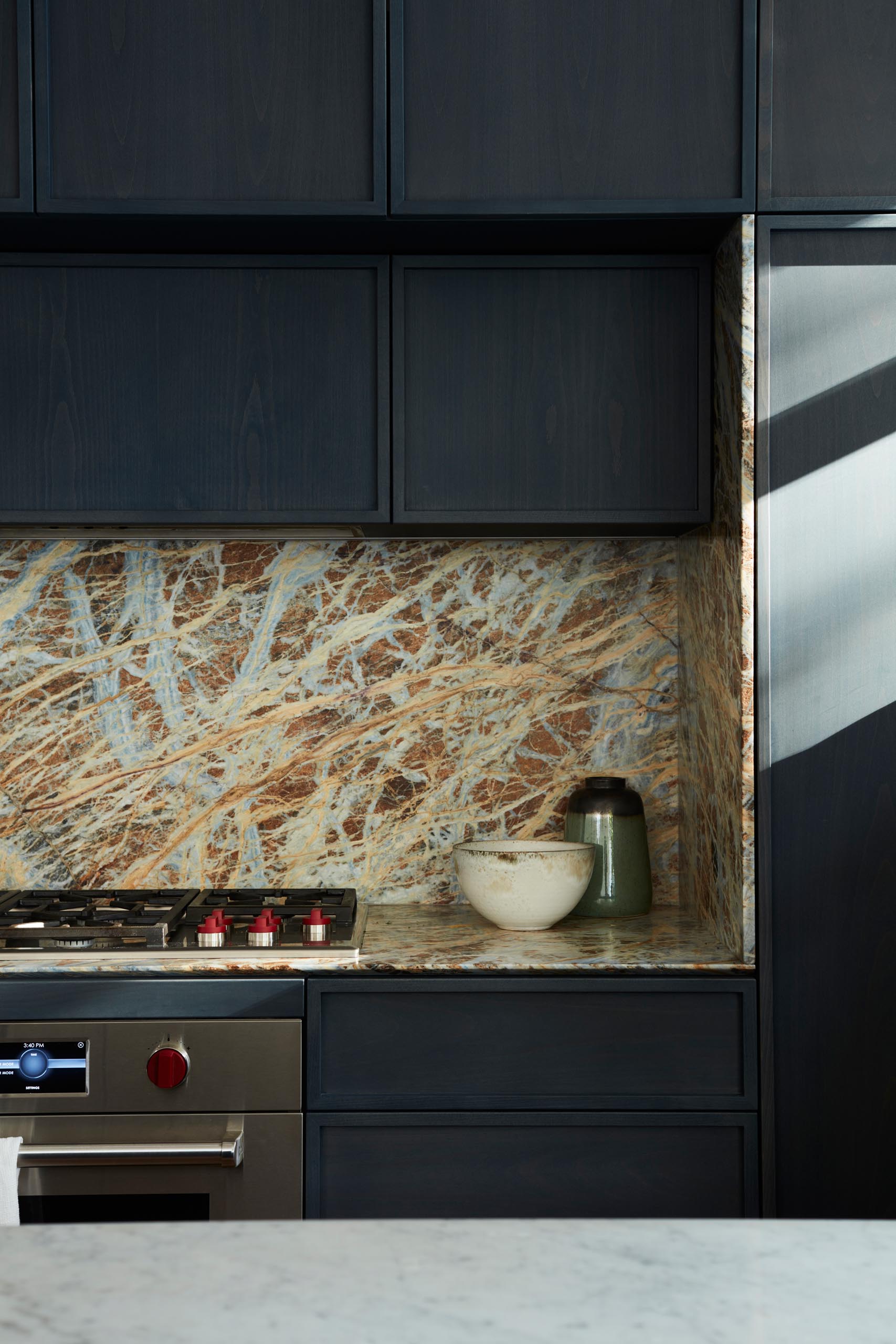 At one end of the kitchen, there's a walk-in pantry that's enclosed behind a pair of doors.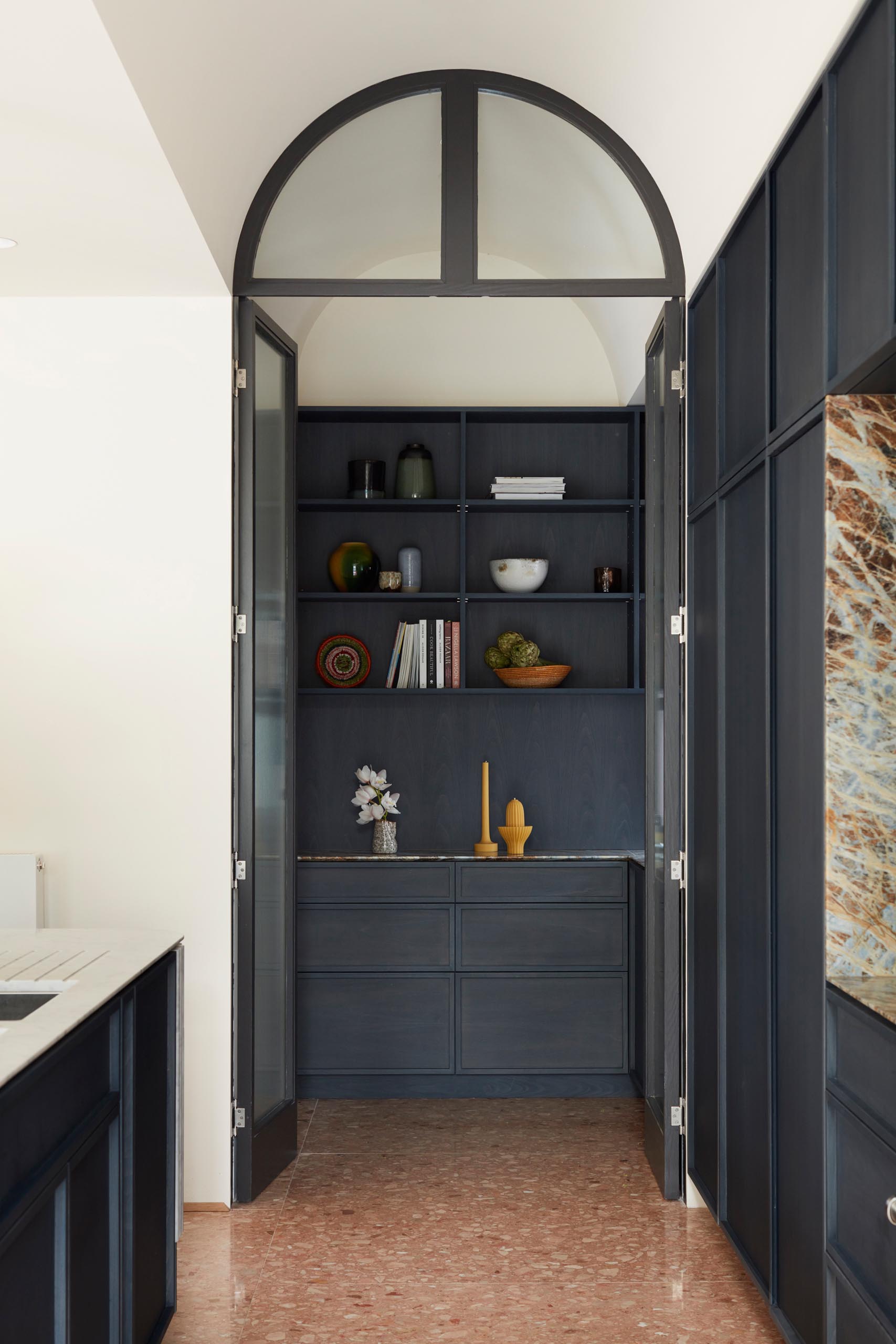 White stairs connect the living spaces with the bedrooms and bathrooms upstairs.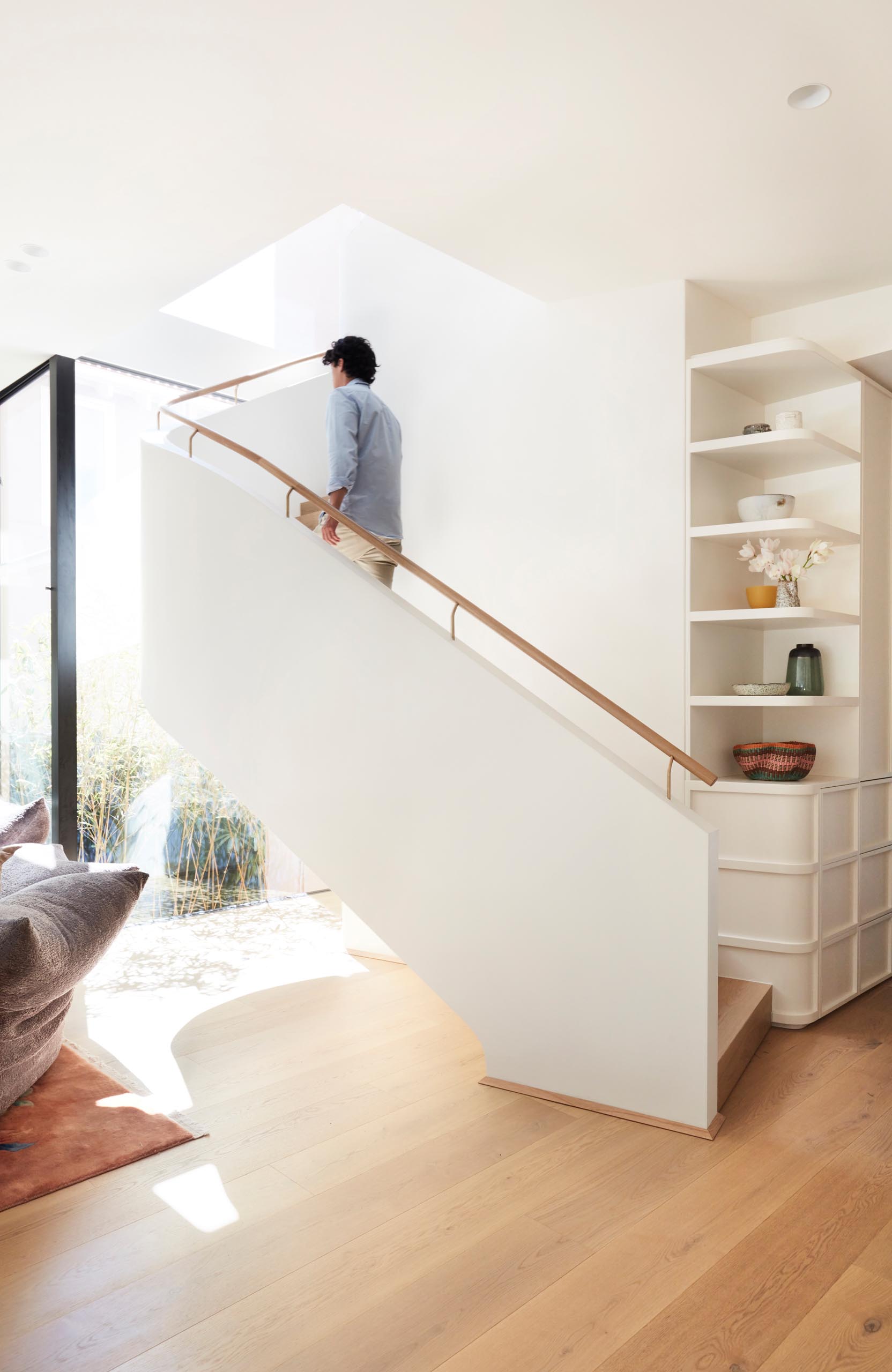 Wood cabinetry has been built-into one of the bedrooms and includes plenty of room for closet storage and open shelving by the door. Additional bedrooms are located on the main floor of the home and are positioned off a hallway that connects to the front door.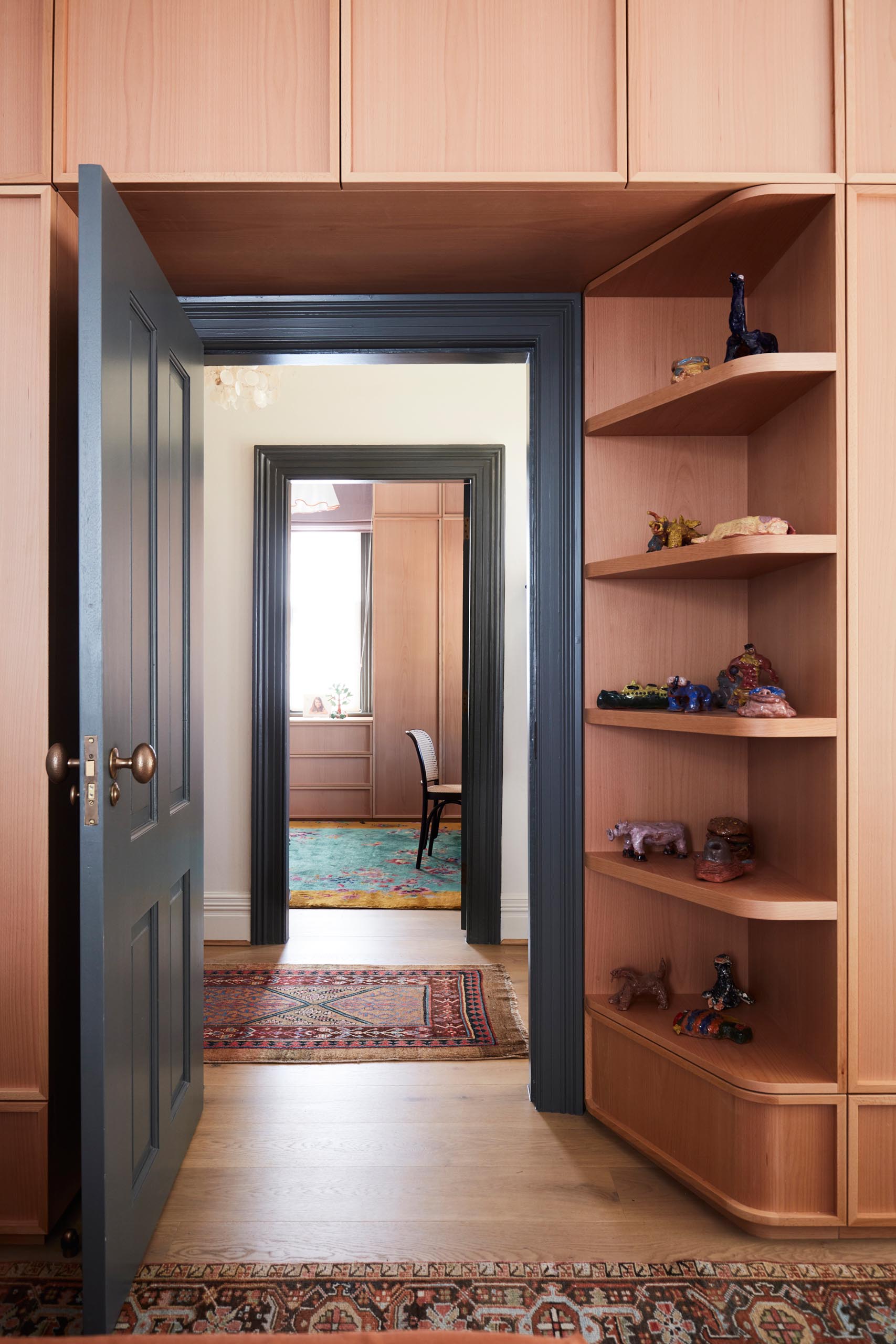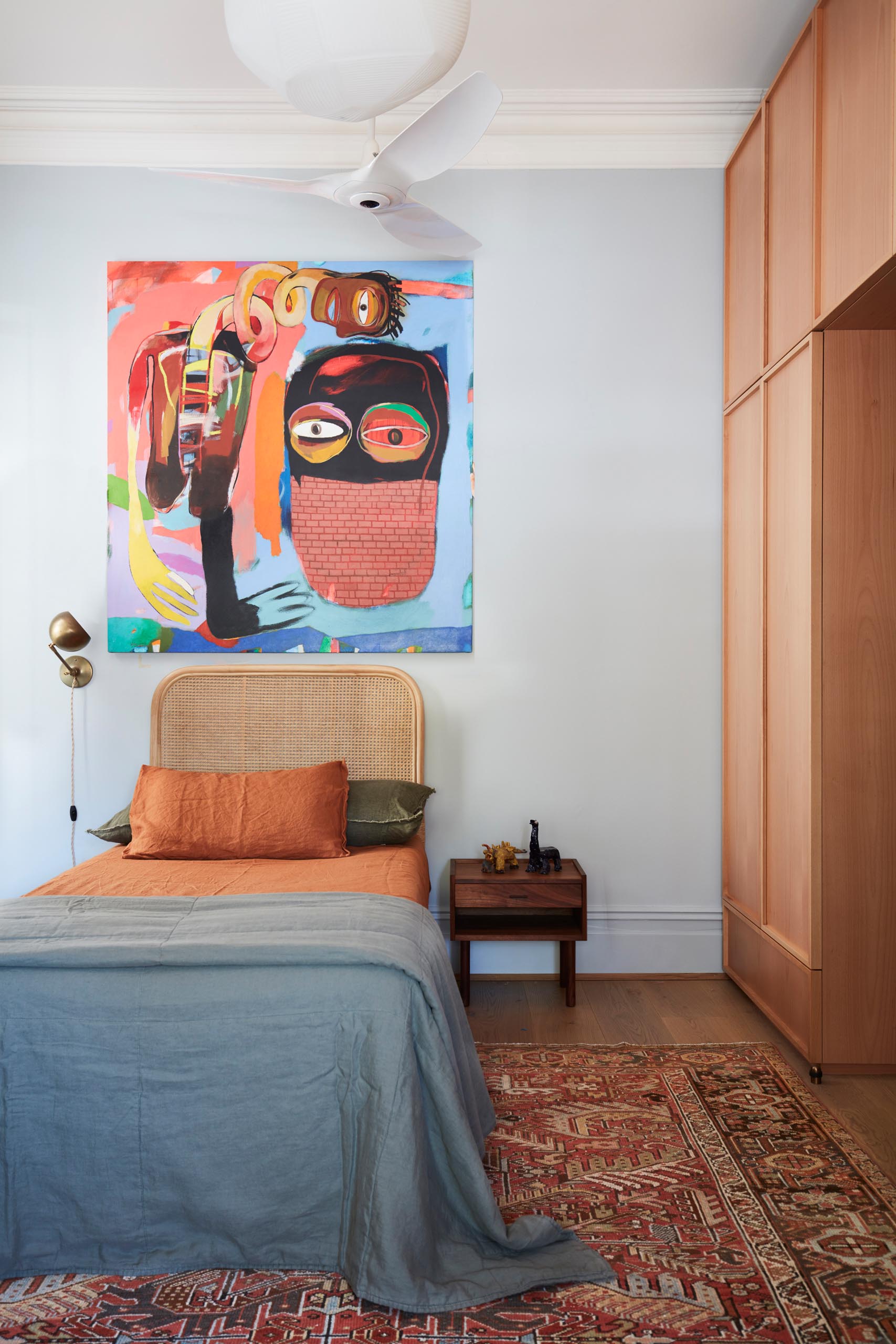 In the master bathroom, the brise soleil provides privacy and at the same time allows the breeze to filter through.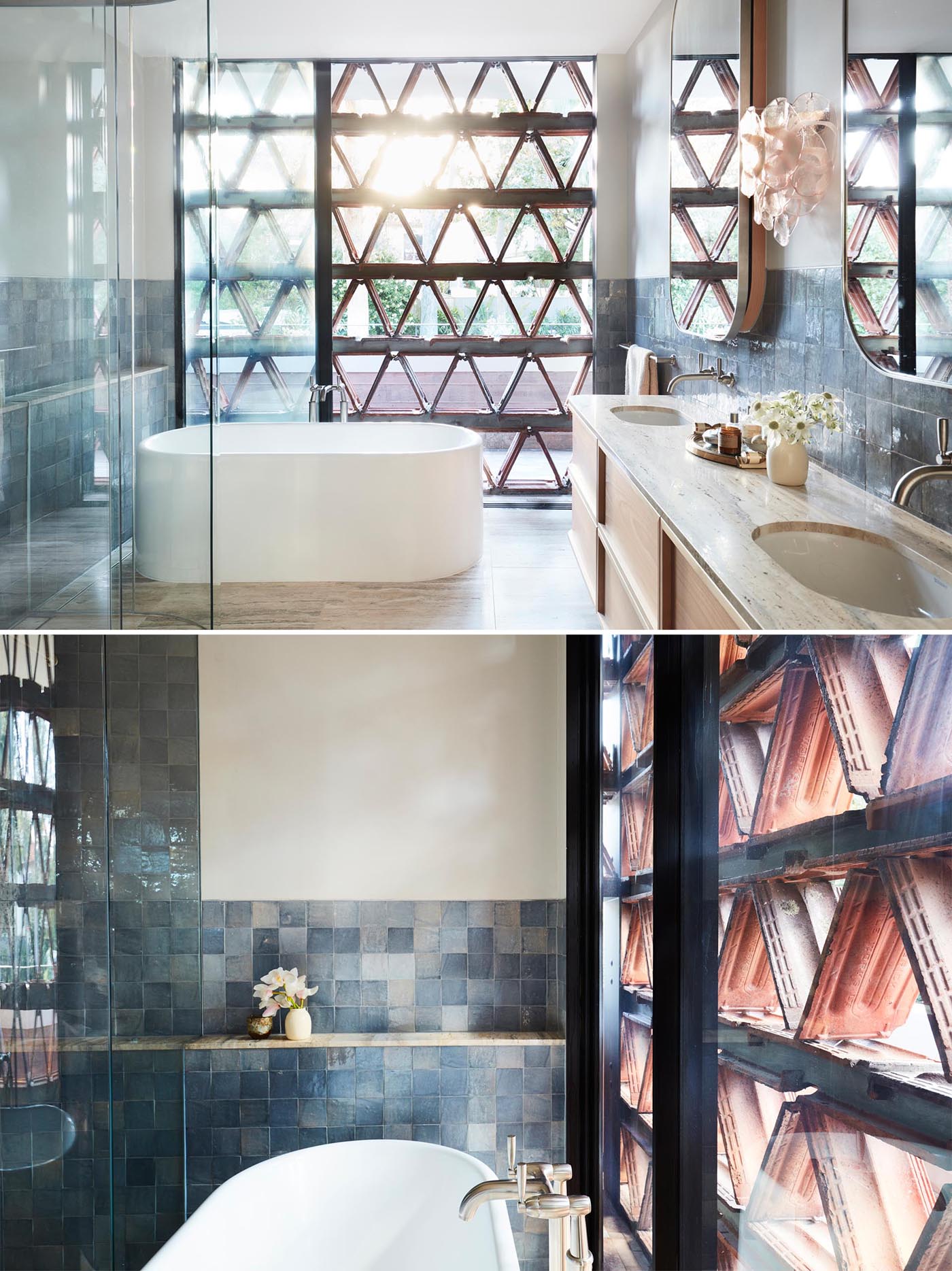 Photography © Prue Ruscoe | Design Architect: Luigi Rosselli | Project Architects: Carl Rutherfoord, Daniel Nunez | Landscape Architect: William Dangar for Dangar Barin Smith | Structural Consultant: Geoff Nines Fong & Partners | Interior Designer: Arent & Pyke | Builder: Buildability Constructions | Brise Soleil: Callum Coombe | Joiner: Sydney Joinery