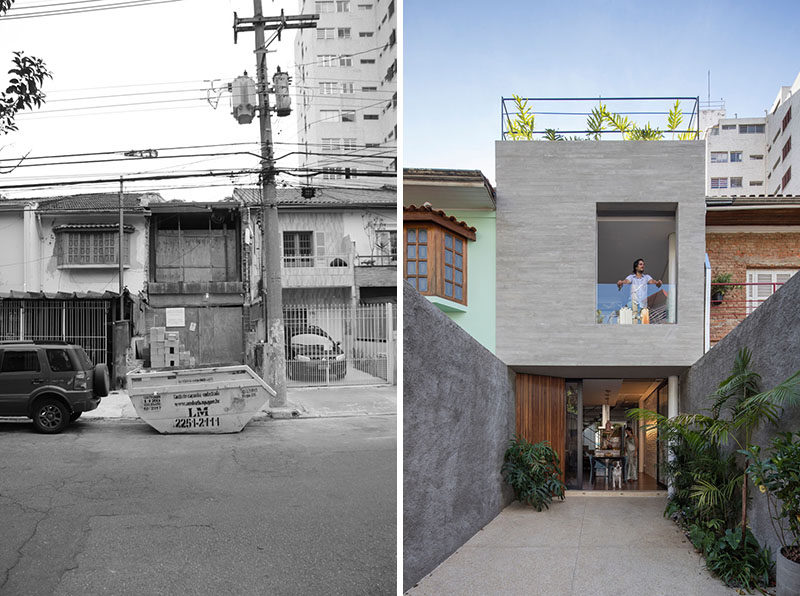 Estudio BRA Arquitetura have transformed a house in Sao Paulo, Brazil, that dates back three family generations of the same family.
The original house had overly compartmentalized spaces with low lighting and a low ceiling, which did not meet the expectations of the young couple that would now live there.
Here's some photos of the space during the construction phase.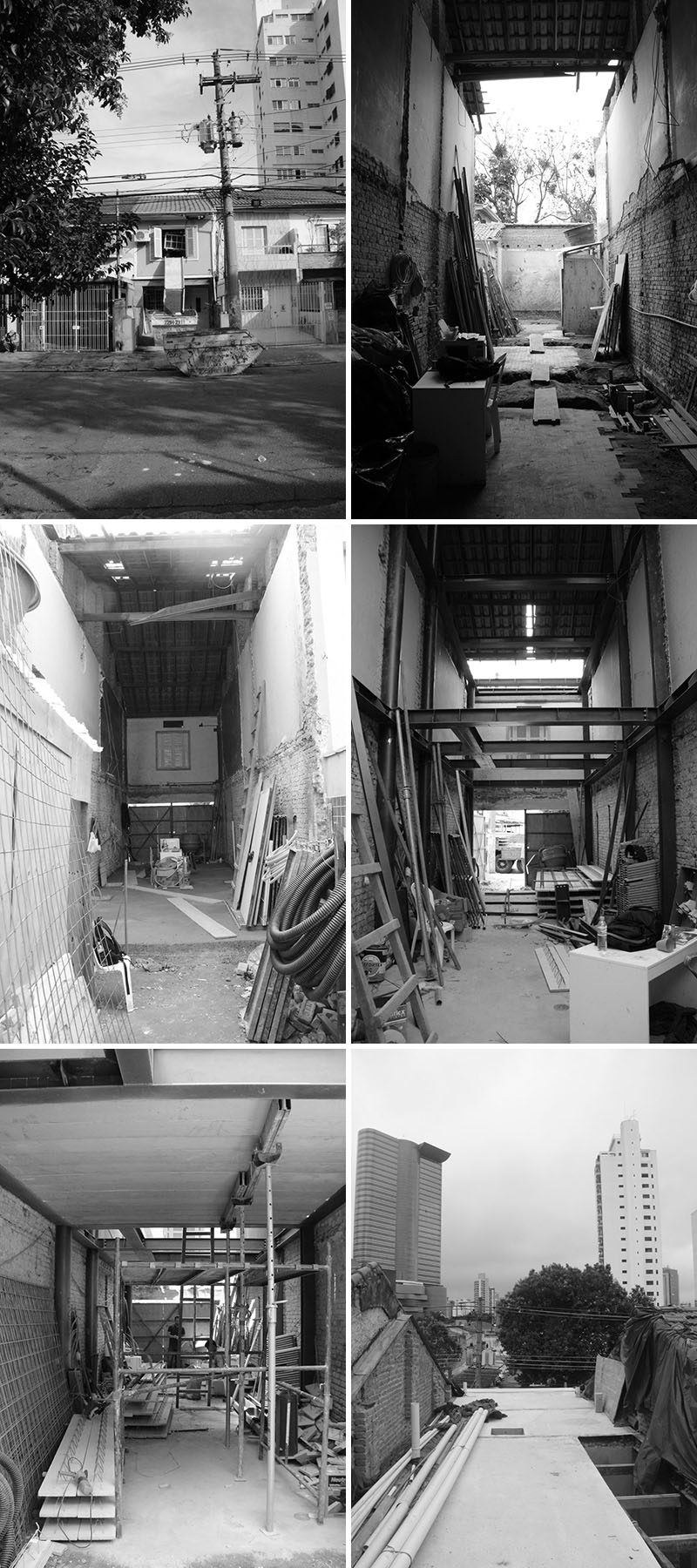 ---
The updated home has a secure area at the front of the home that acts as a small garden and patio before entering the home.
---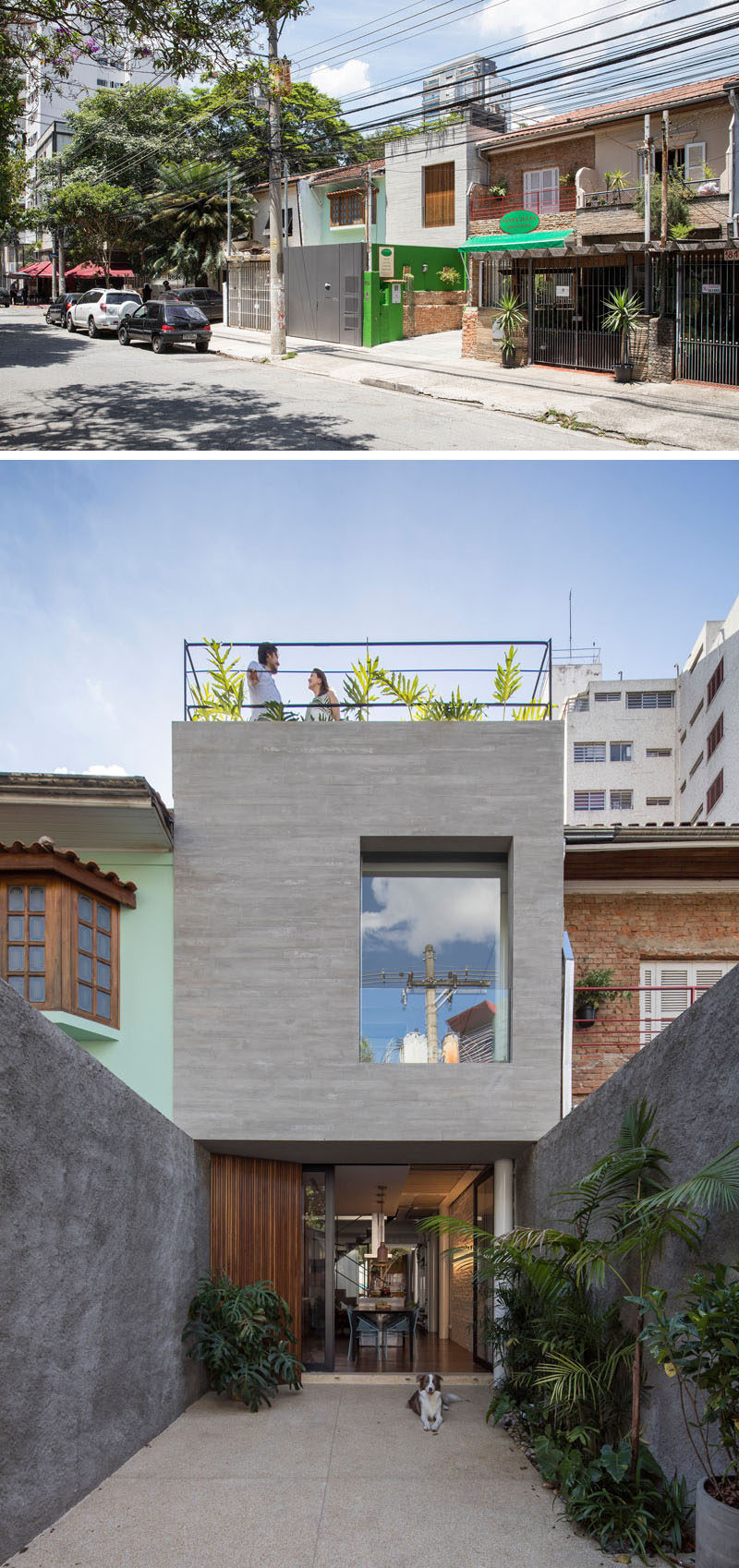 ---
Stepping into the house, you are greeted by the dining area and kitchen.
---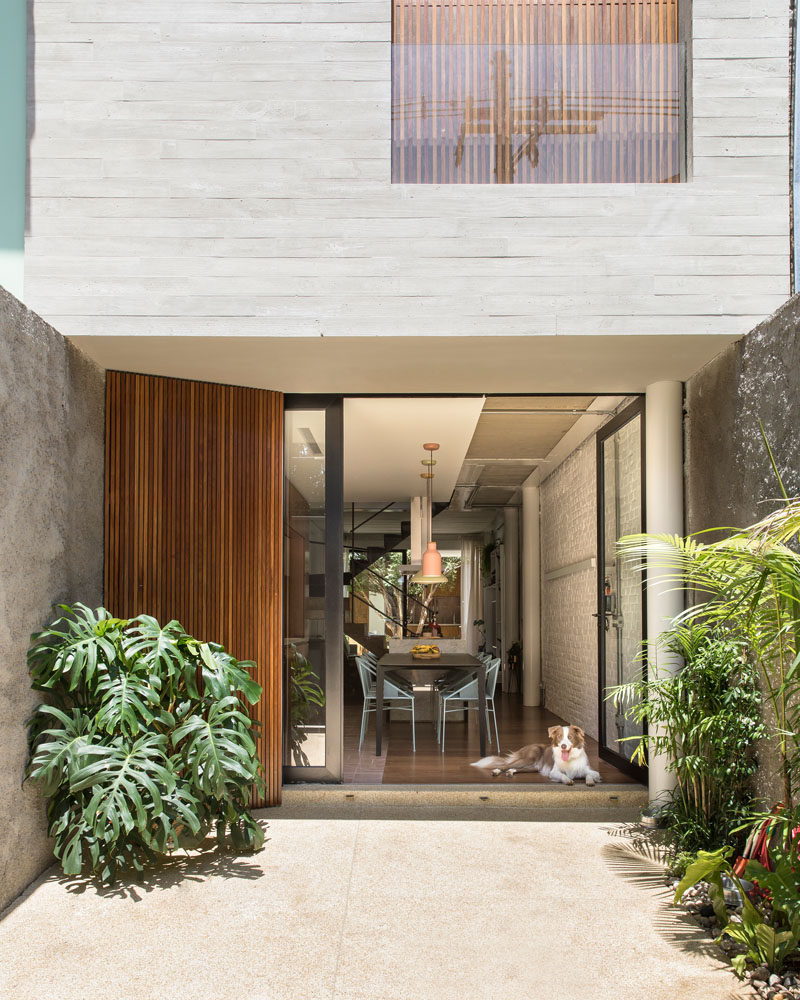 ---
In the kitchen, an original brick wall has been painted to keep the space bright and welcoming. On the opposite wall, there's minimalist wood and white cabinets, while the kitchen island and a dining table runs the length of the kitchen.
---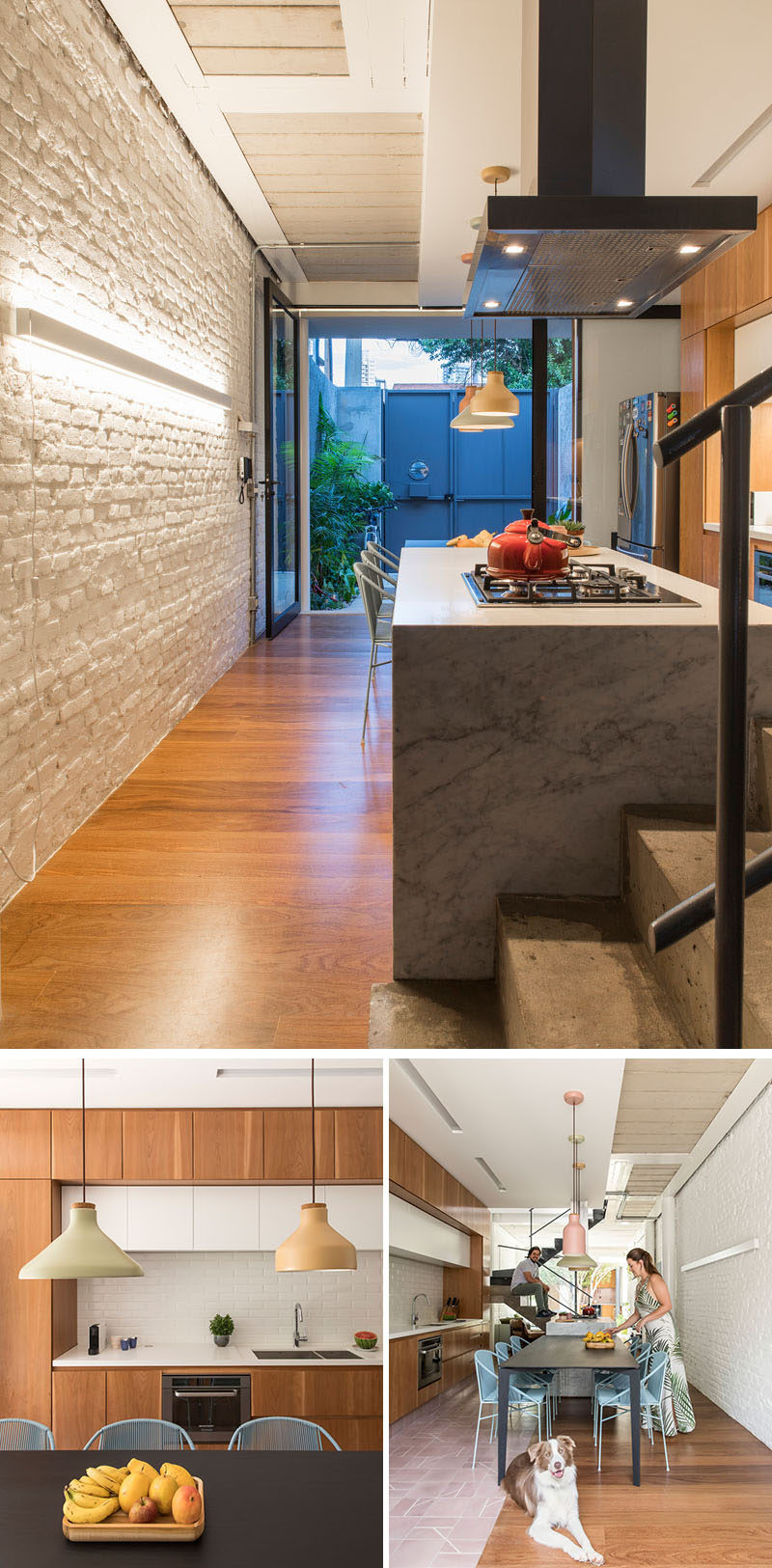 ---
Next to the kitchen is the living room. Seating is located along one side of the space, while on the other wall, there's a shelving unit with room to display action figures and house the television.
---

---
Off the living room is a courtyard with trees and small plants, as well as an outdoor kitchen.
---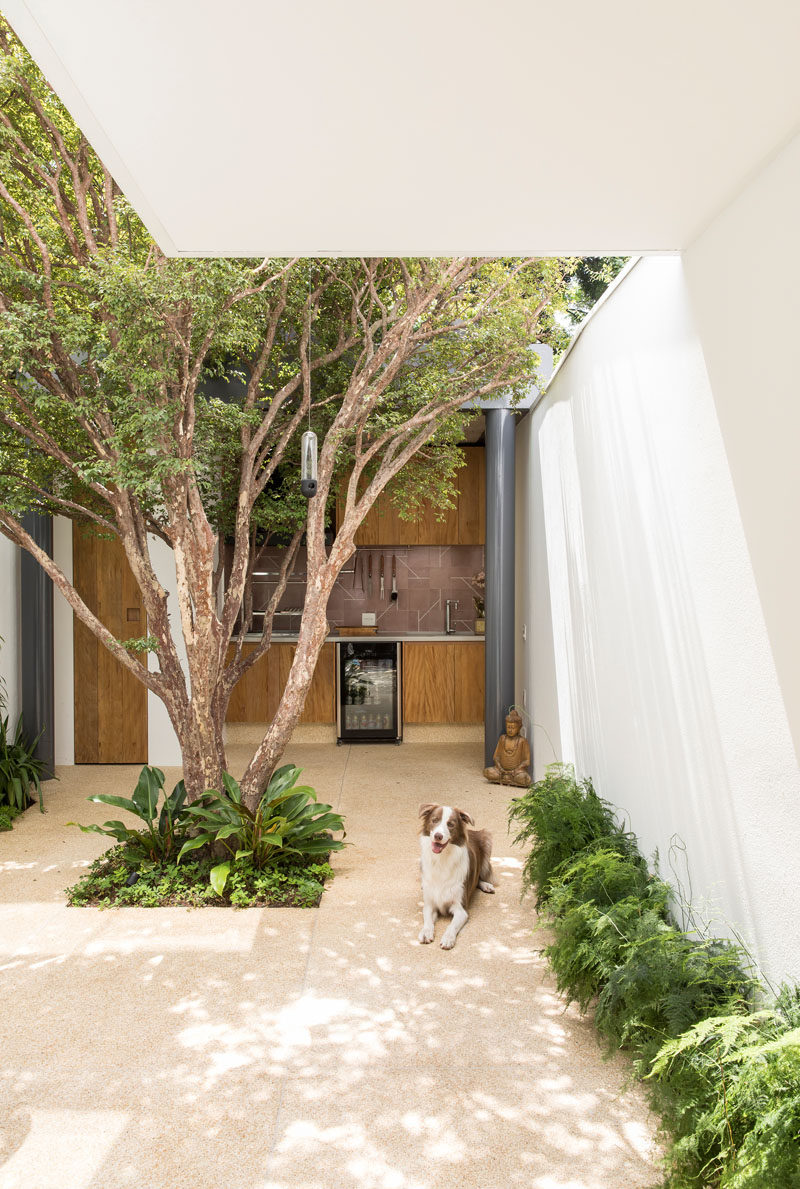 ---
Back inside, and between the living room and the kitchen, are concrete and steel stairs that lead up to the second floor of the home.
---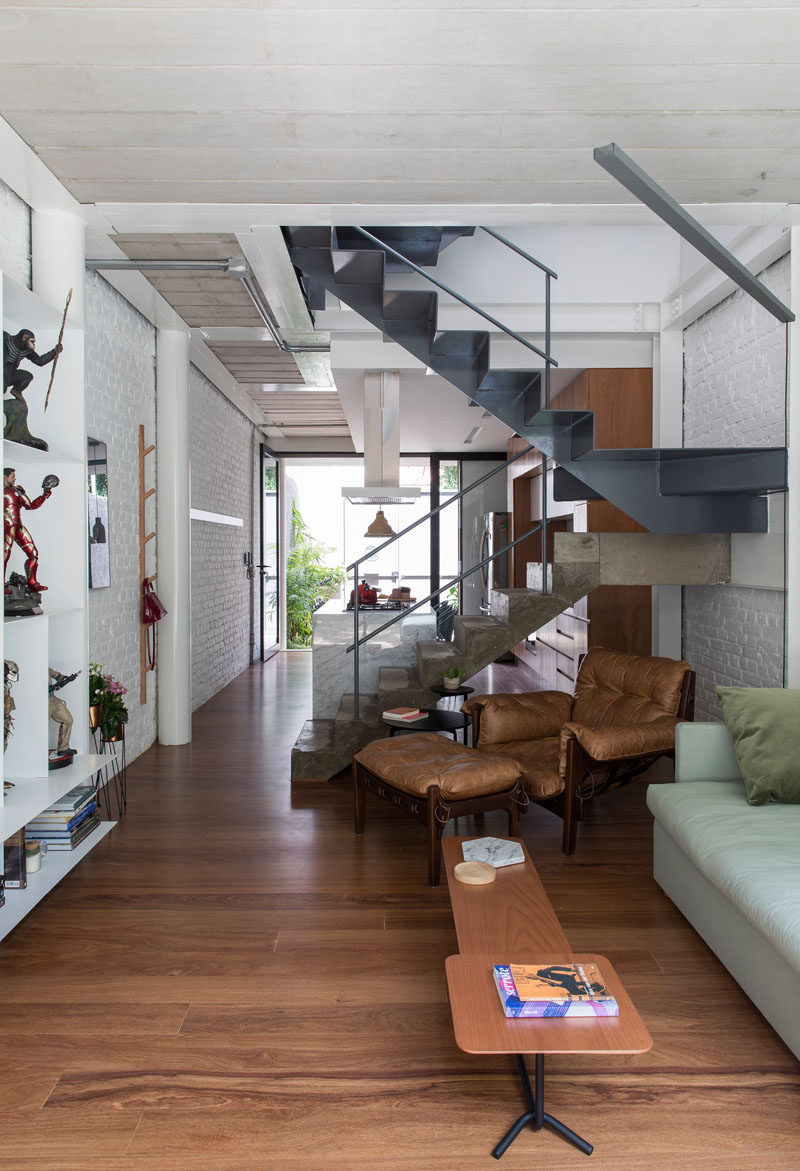 ---
Upstairs, there are two bedrooms, with one of the bedrooms overlooking the street. A wood shutter can be closed to provide privacy for the bedroom.
---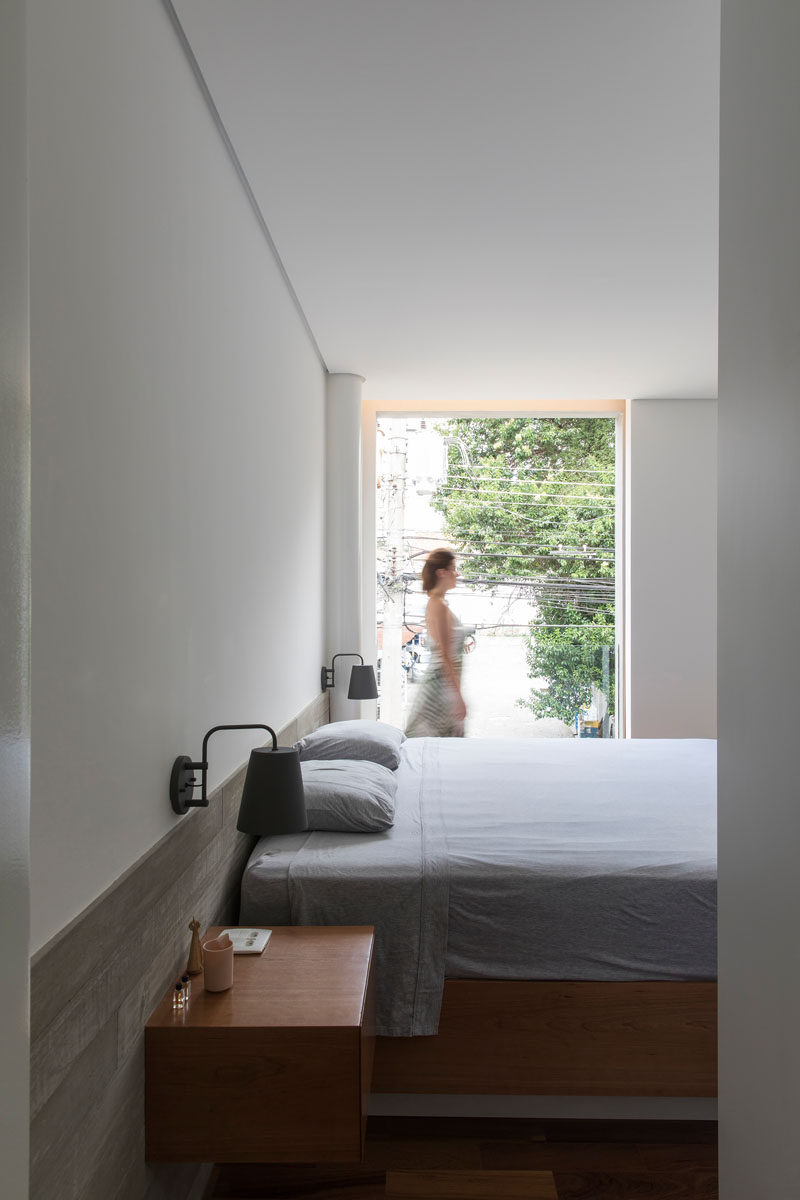 ---
The stairs continue up to the roof, where a skylight provides access to the rooftop deck.
---

---
The deck has a small grassy area and garden, as well as space for relaxing.
---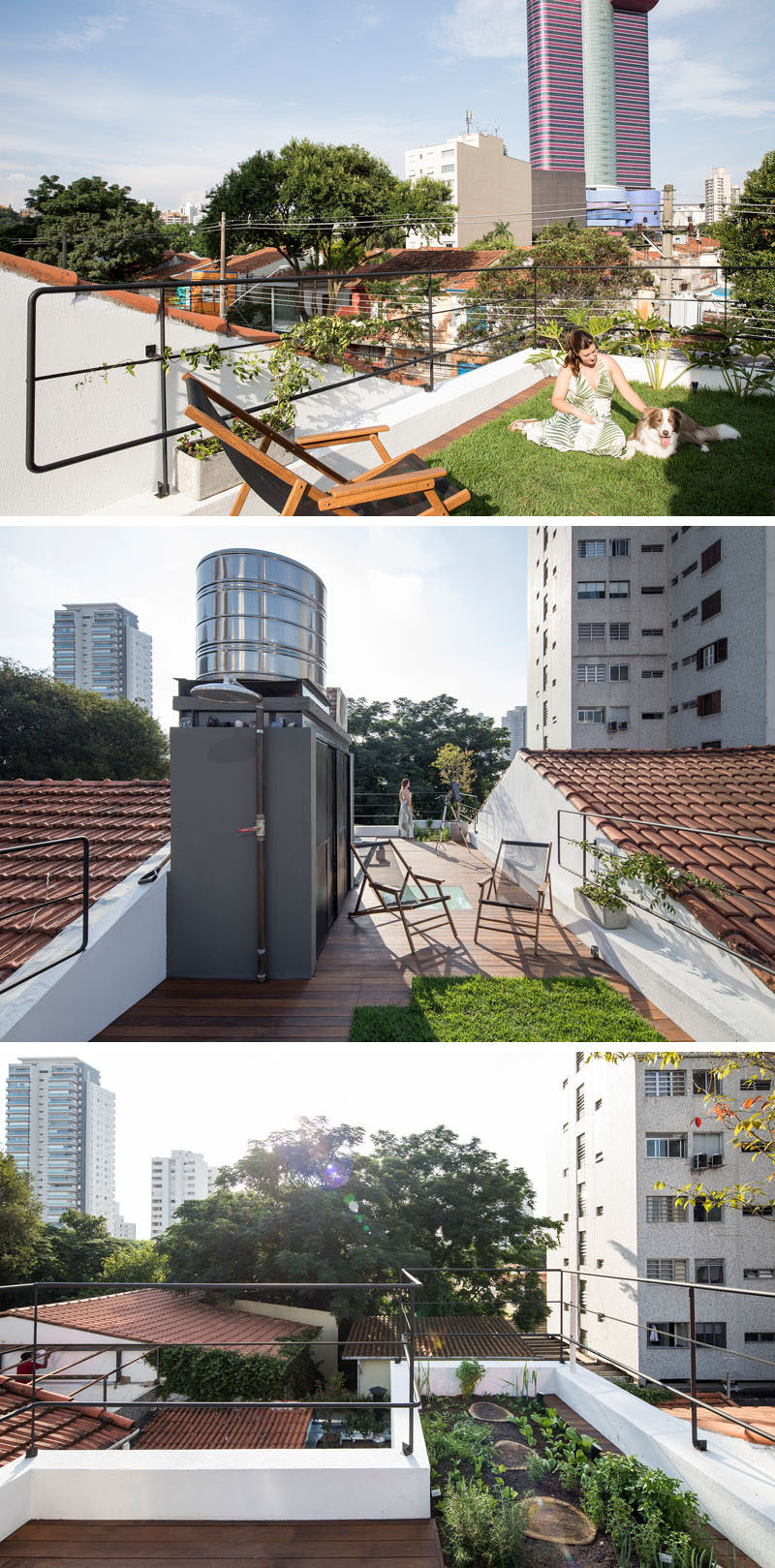 Photography by Maíra Acayaba | Architecture Firm: Estúdio BRA Arquitetura | Lead architects: André Di Gregorio, Rodrigo Maconilio | Team: Beatriz Rocha, Lorran Siqueira, Júlia Bruckmann, Alanna Scarcelli
---