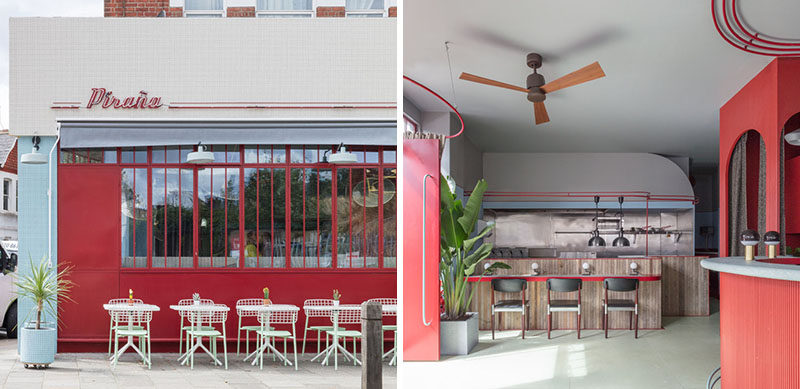 Sella Concept has recently completed the design and visual identity of Piraña, a South American-inspired bar and restaurant located in London, England.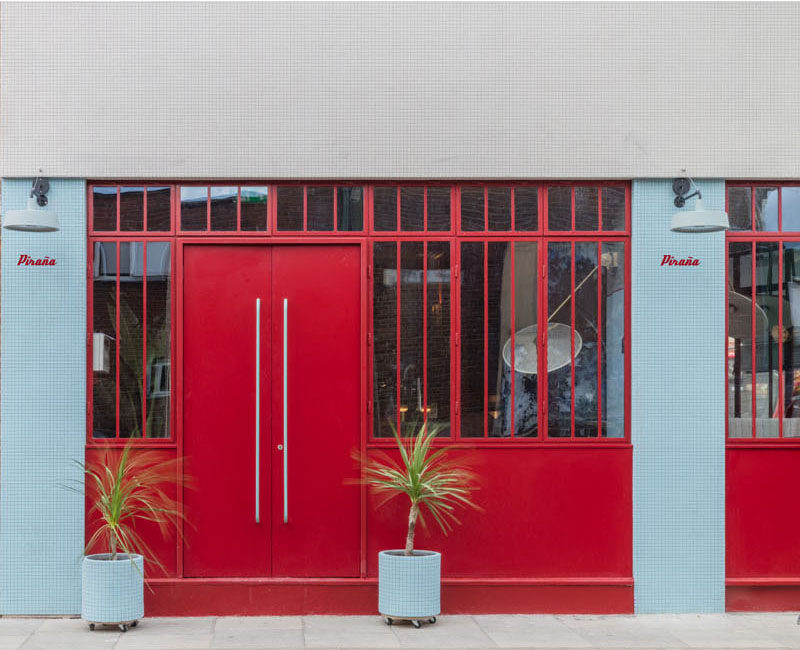 ---
Inside the restaurant and bar is a chef's table, a curved bar, a banquette-lined platform, and a 'secret' snug with a private bar hatch.
---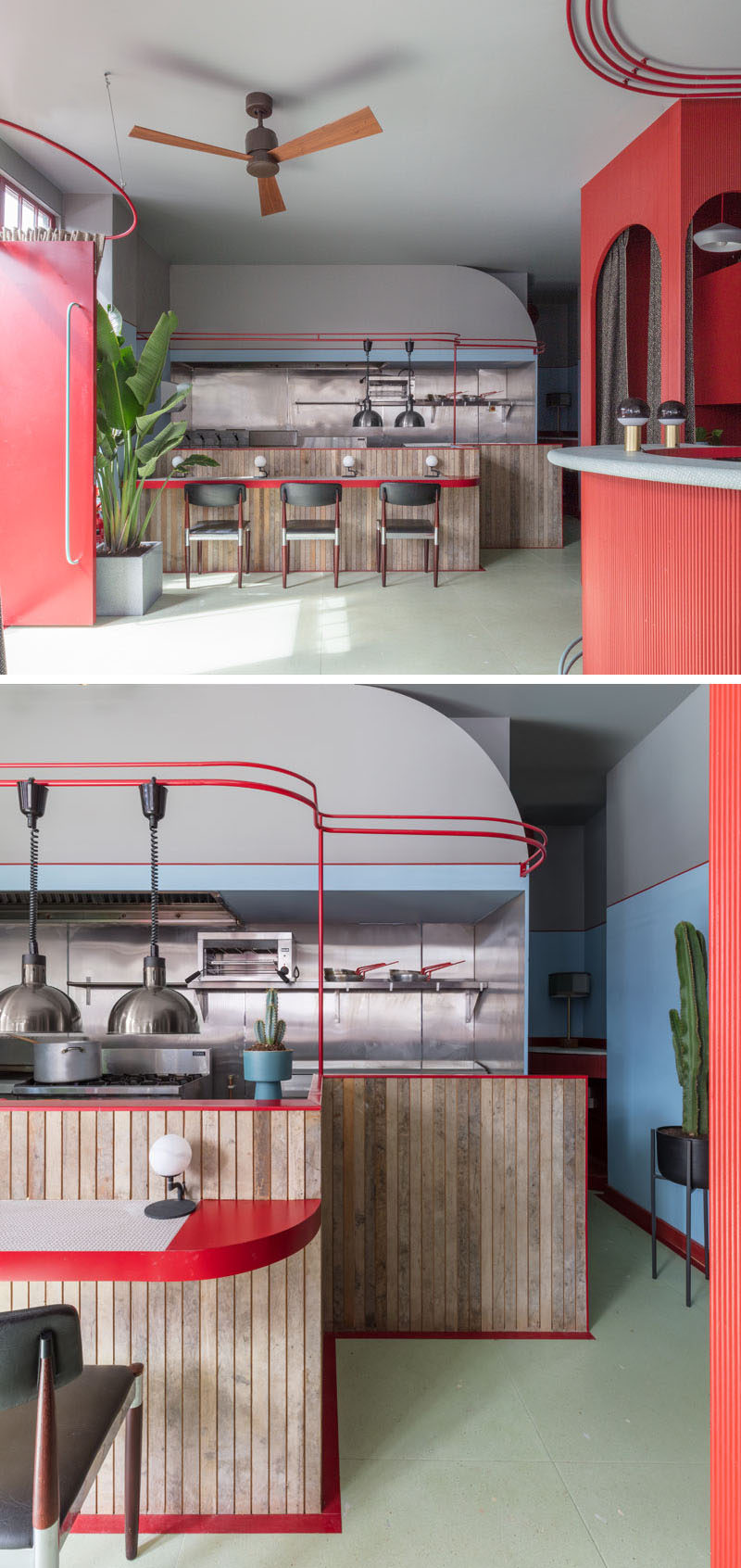 ---
Curved lines have been used to create interest on the ceiling, the door frames, and the front of the small bar area.
---
---
Built-in banquette seating lines the wall along the windows, while bold pops of color complement the red window frames.
---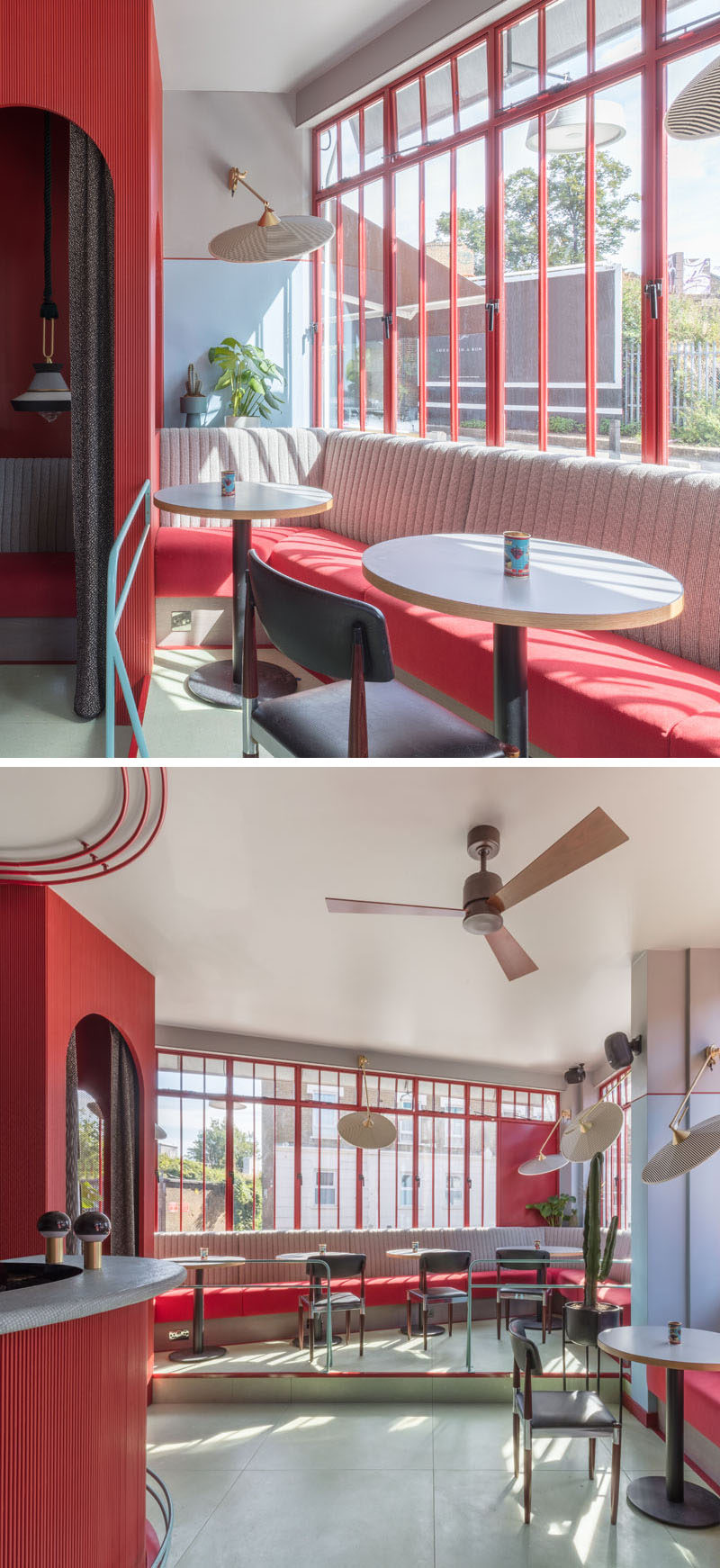 ---
The restaurant also has a back room that's darker and has a more indulgent in tone, lined with cosy and intimate private booths, from which customers can call the bar directly.
---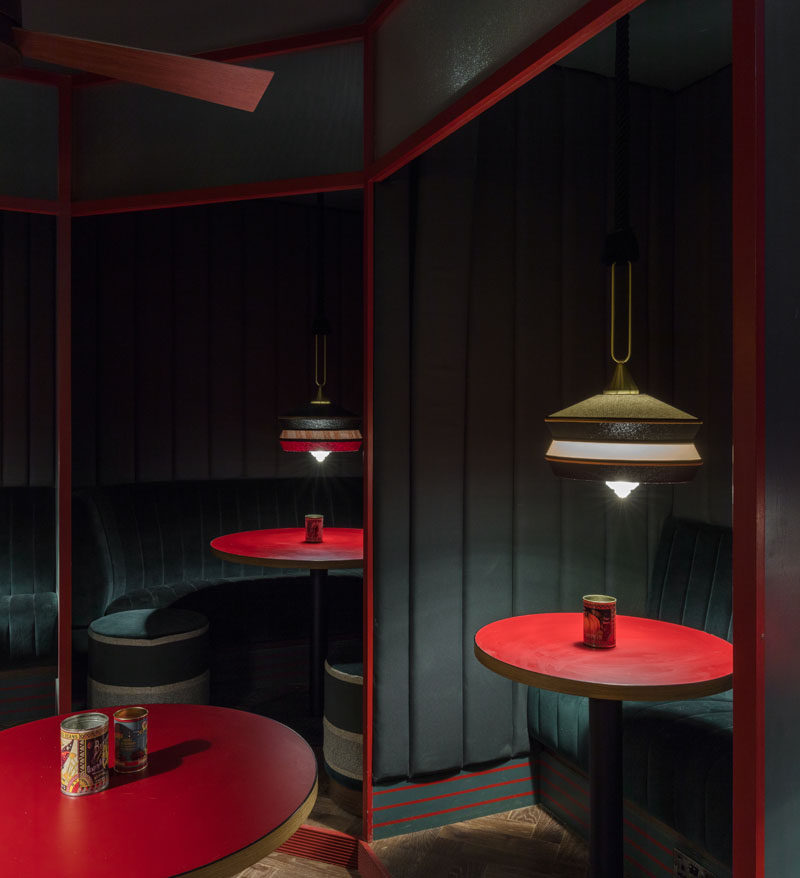 ---
Other booths in the restaurant have dark walls with armchairs and wood topped tables.
---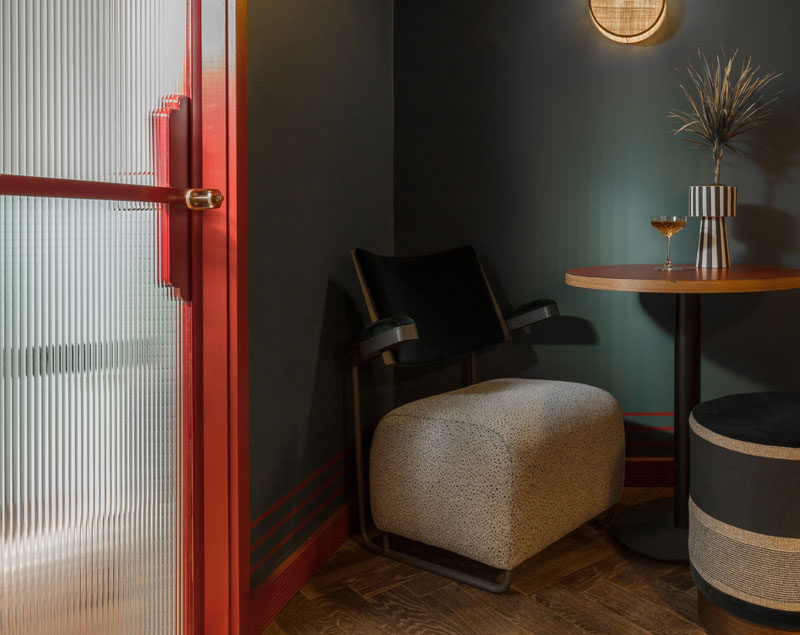 ---
Here's a look at some of the branding and identity that the designers also created.
---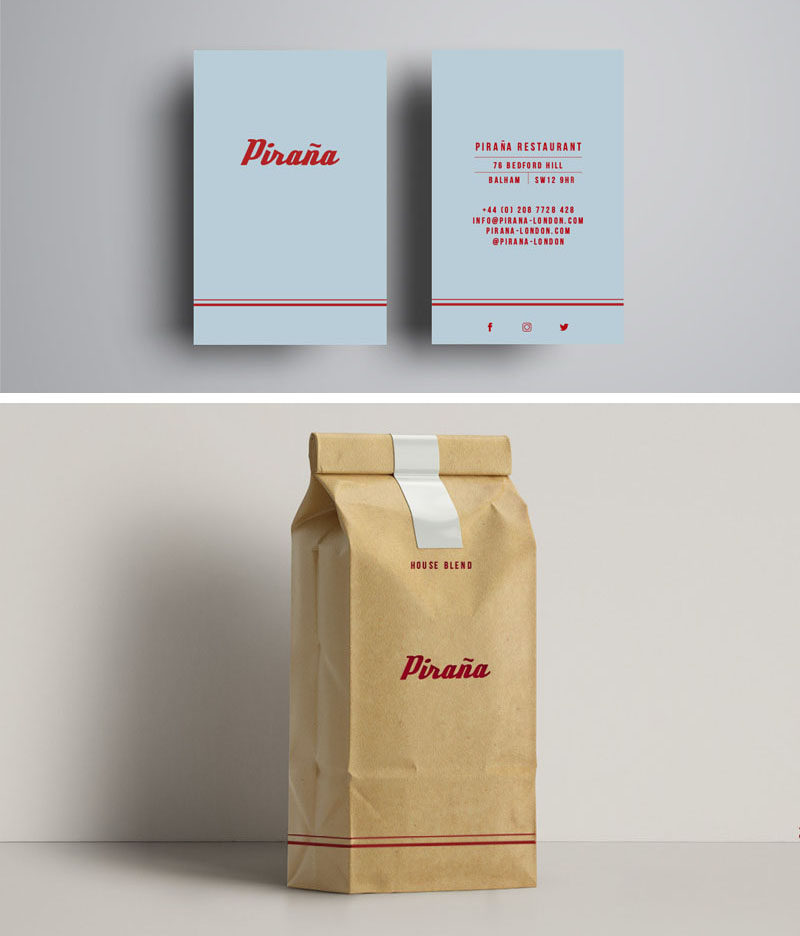 ---