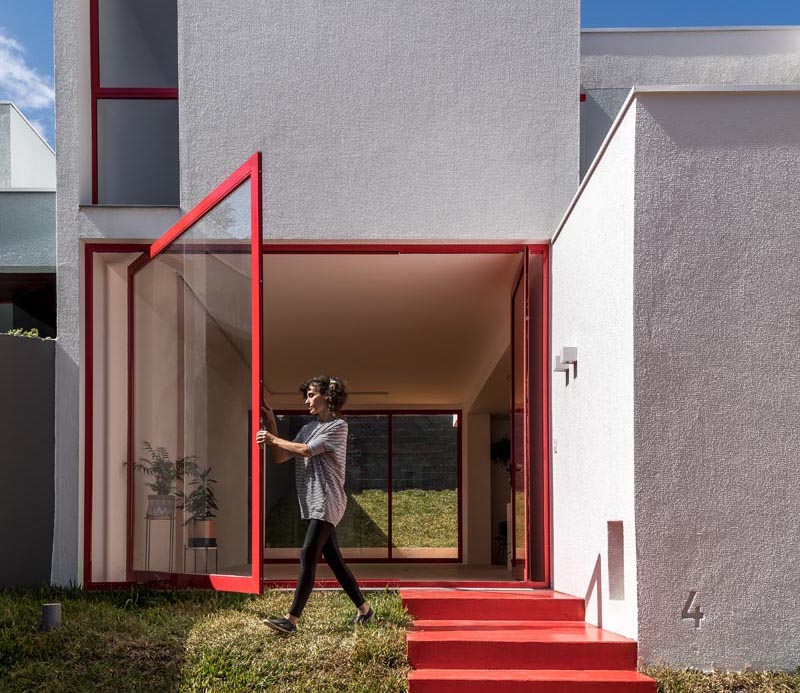 Nommo Arquitetos has completed the design of a house in Curitiba, Brazil, that features a large pivoting window next to the front door.

The red front door and window frame provide a pop of color to the white house and match the steps that connect to the sidewalk.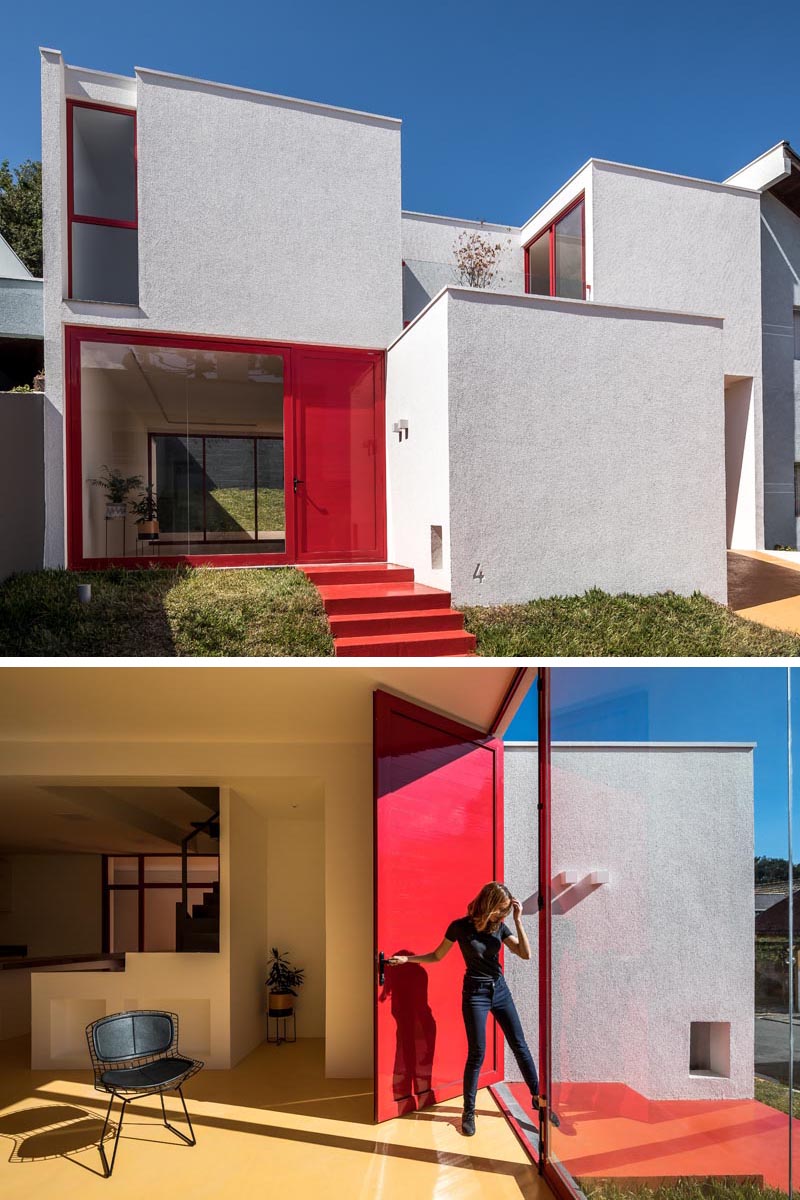 When the front door is open, the large pivoting window can be moved by pushing the frame to open it up completely, exposing the interior of the home to the front yard.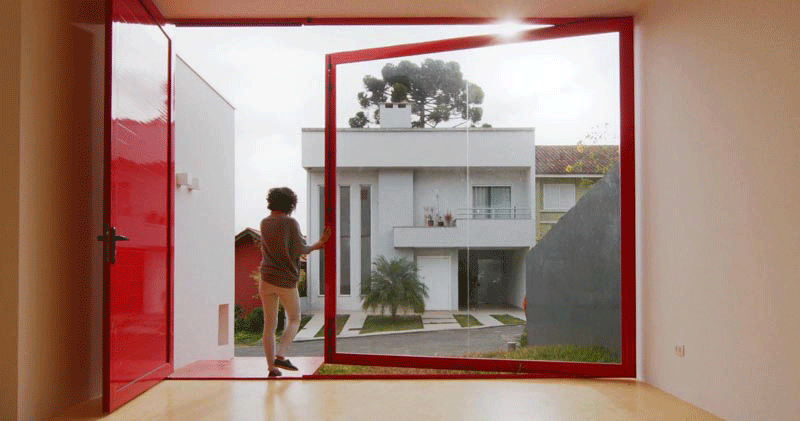 Once open, the window can be locked in place, so the view looks straight through to the interior of the home to the rear patio, which also has a wall of glass windows that can be slid open, exposing the backyard.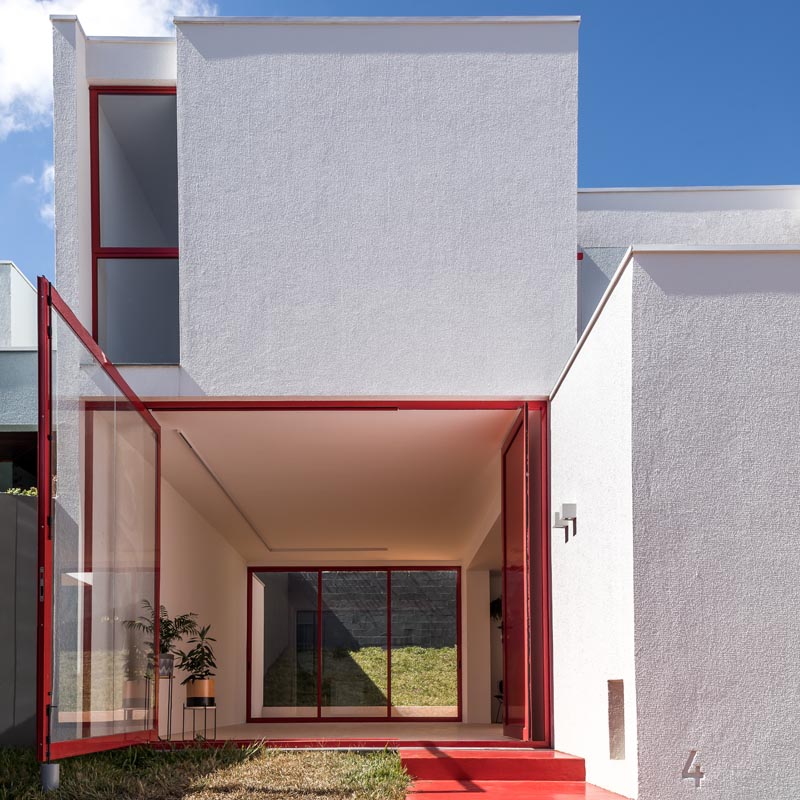 You can watch the video below to learn more about the house.