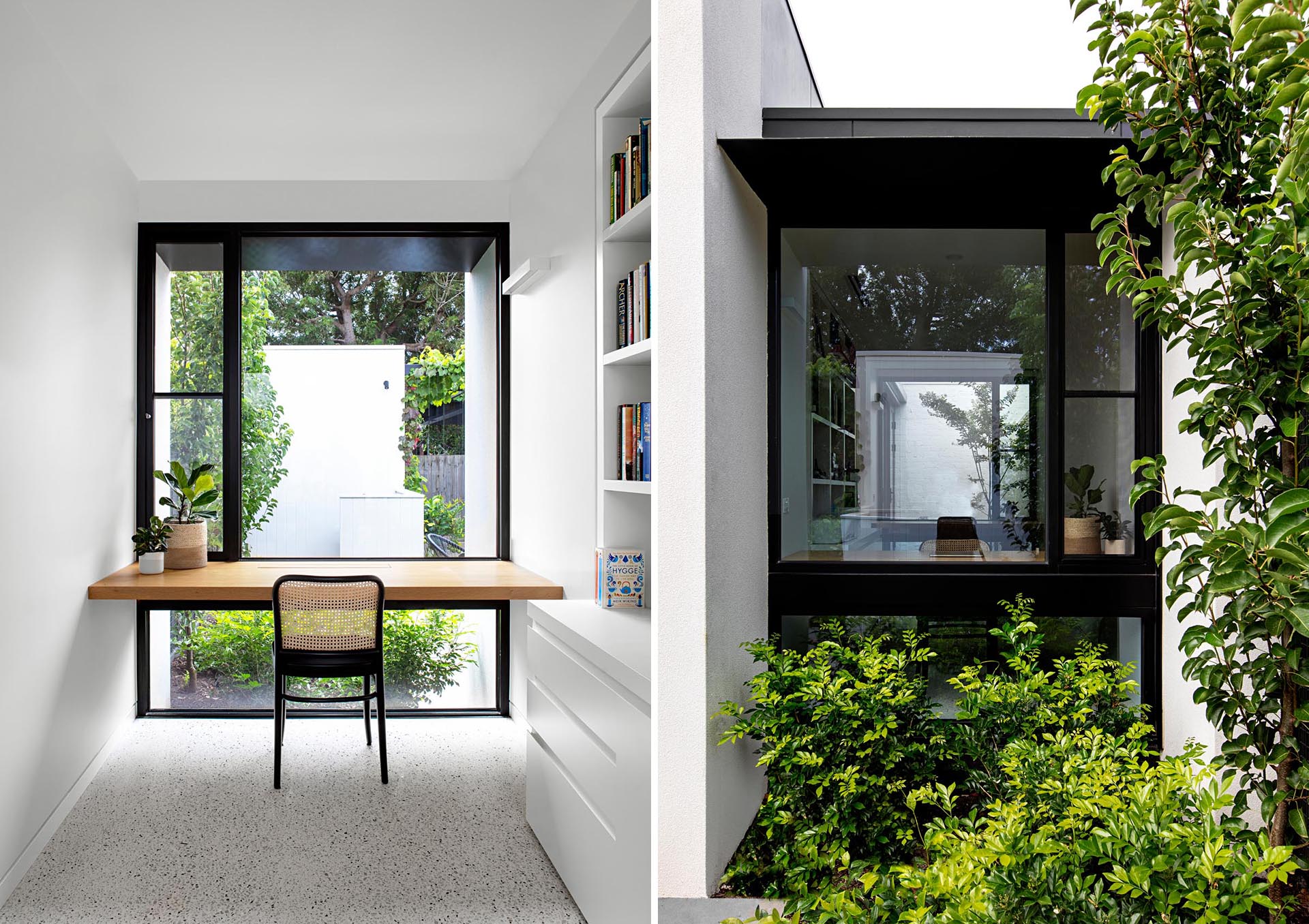 Architecture firm JTA (Jacobs Thomas & Associates), has designed the remodel and addition of a house in Melbourne, Australia, for a busy retired couple who wanted to downsize into a smaller house without compromising on amenities.
One of the main requests of the couple was that they would each have their own desk.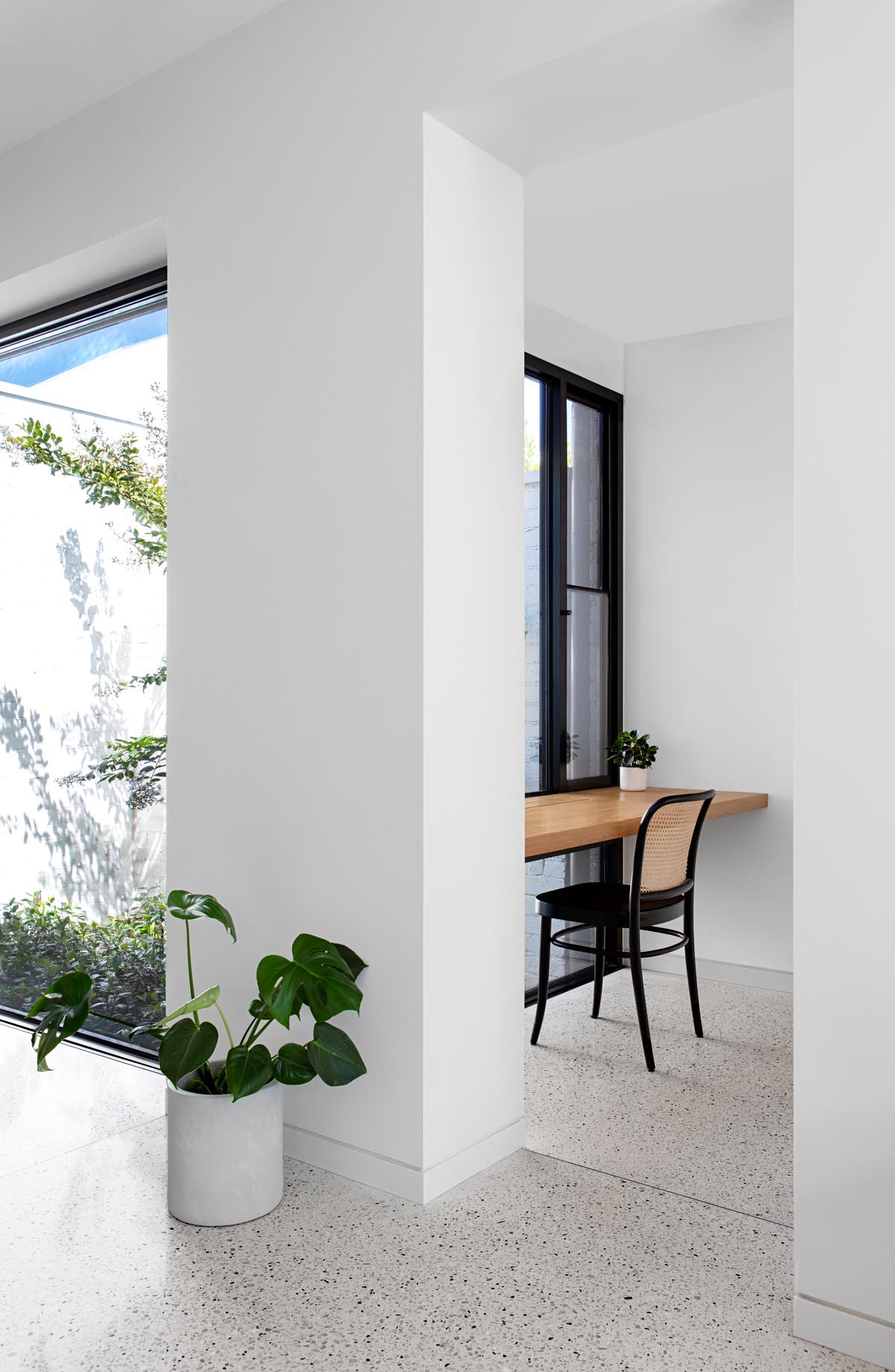 The desks, both of which have a similar design, include a simple wood desk that runs the width of the open room.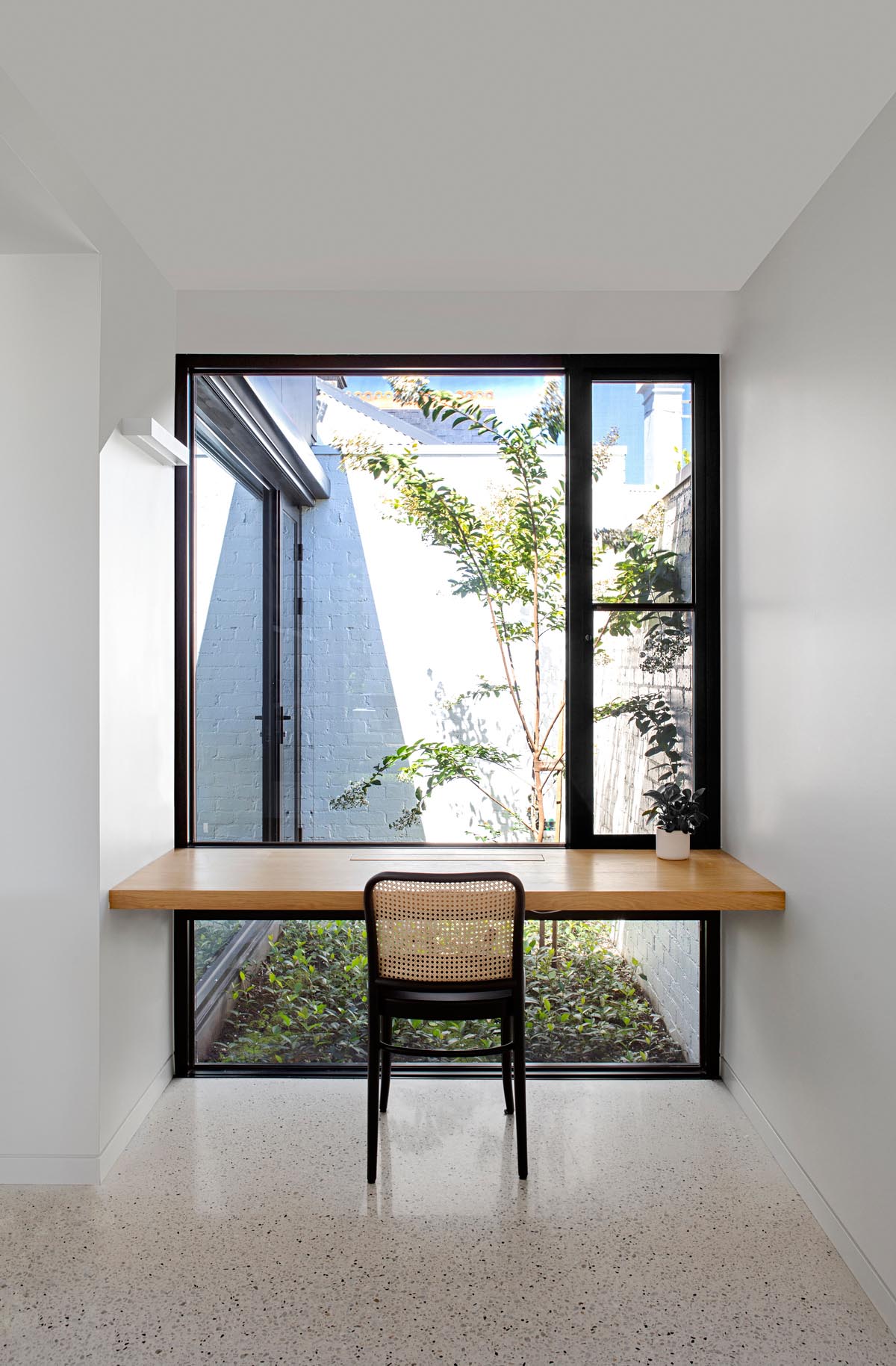 The minimalist design of the solid oaks desks allows for a clutter free workspace, while the second desk is located at the opposite end of the room. There's also shelving built into the wall above a cabinet.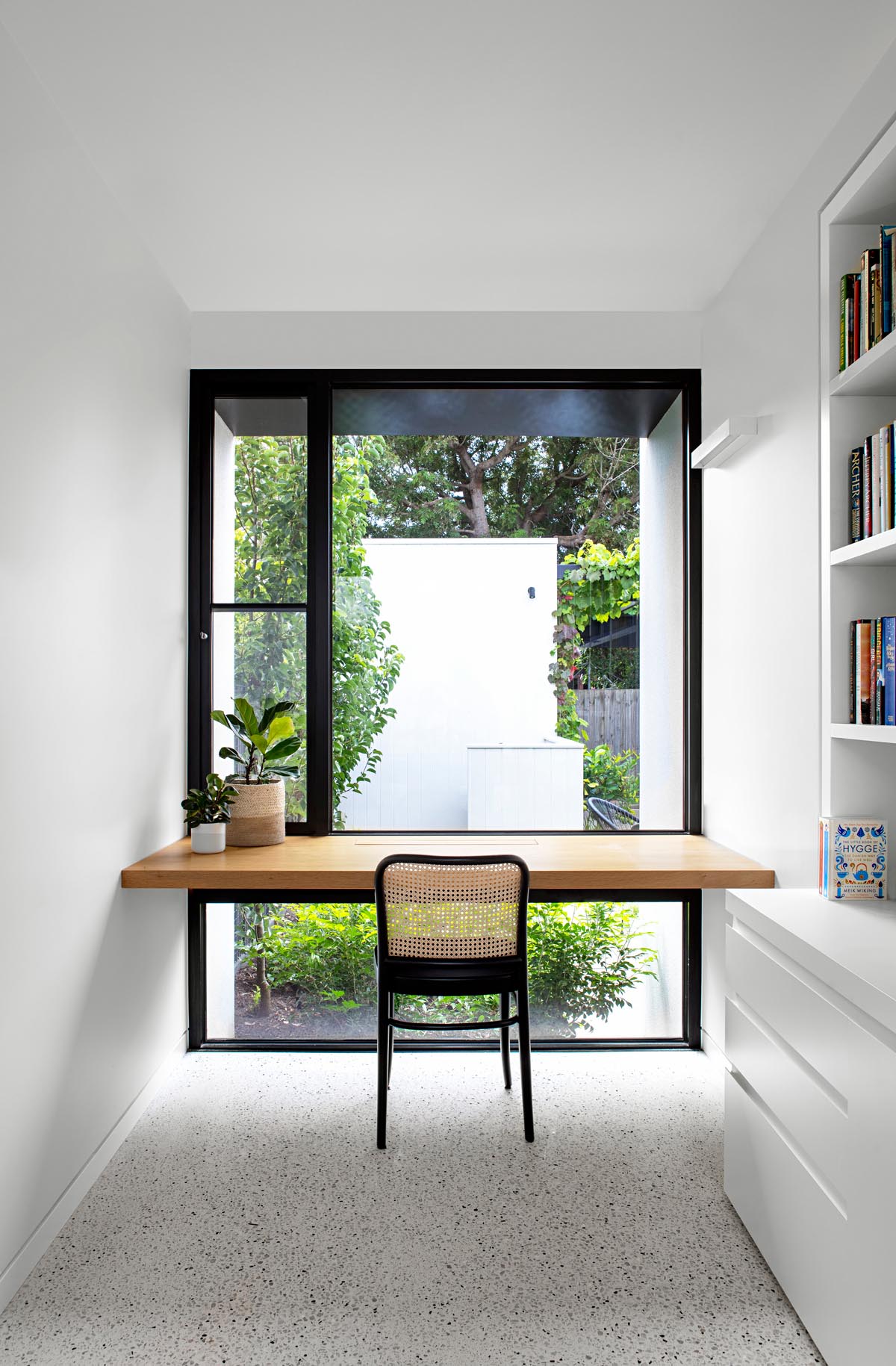 Both desks take advantage of the windows that add plenty of natural light and provide views of trees and shrubs outside.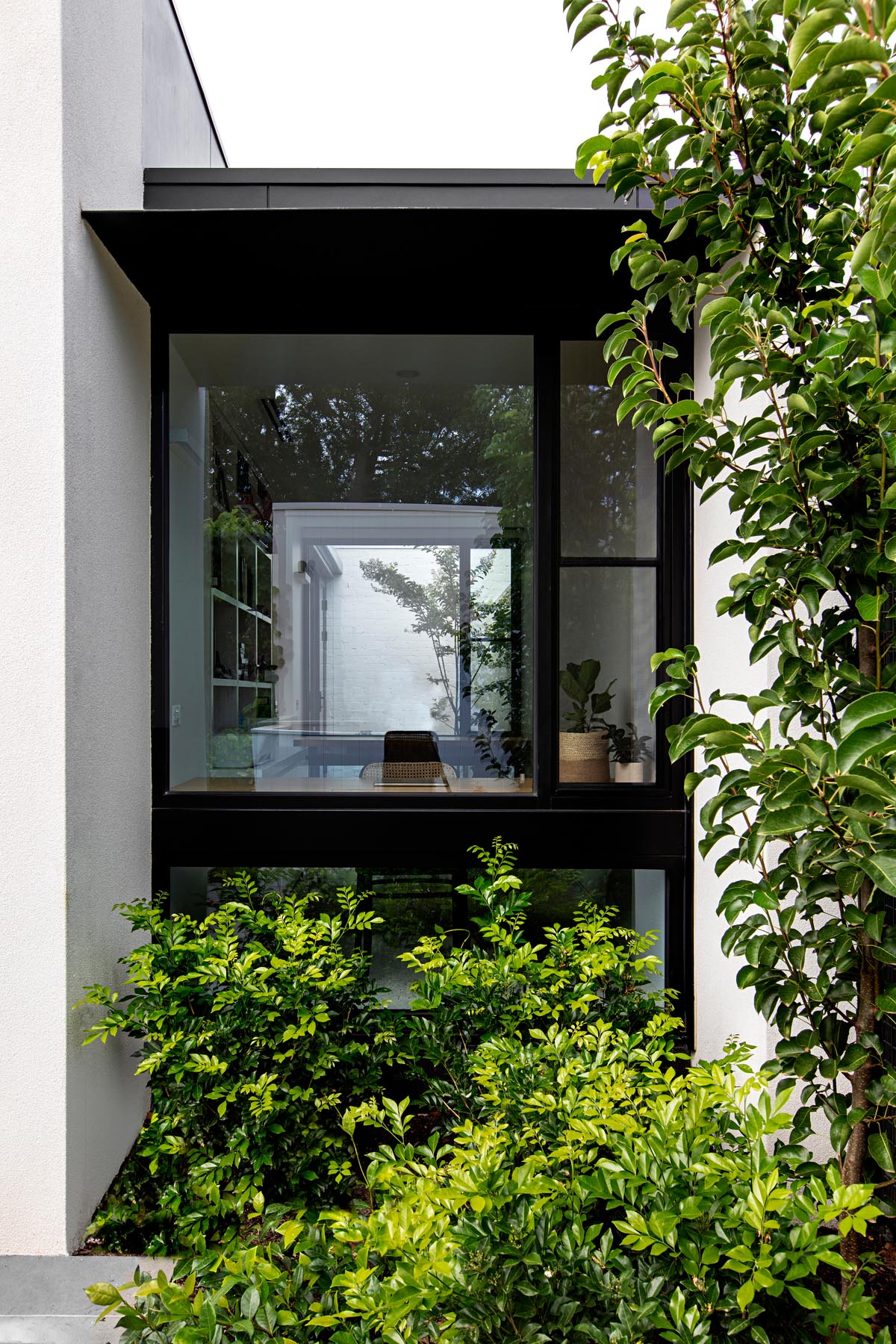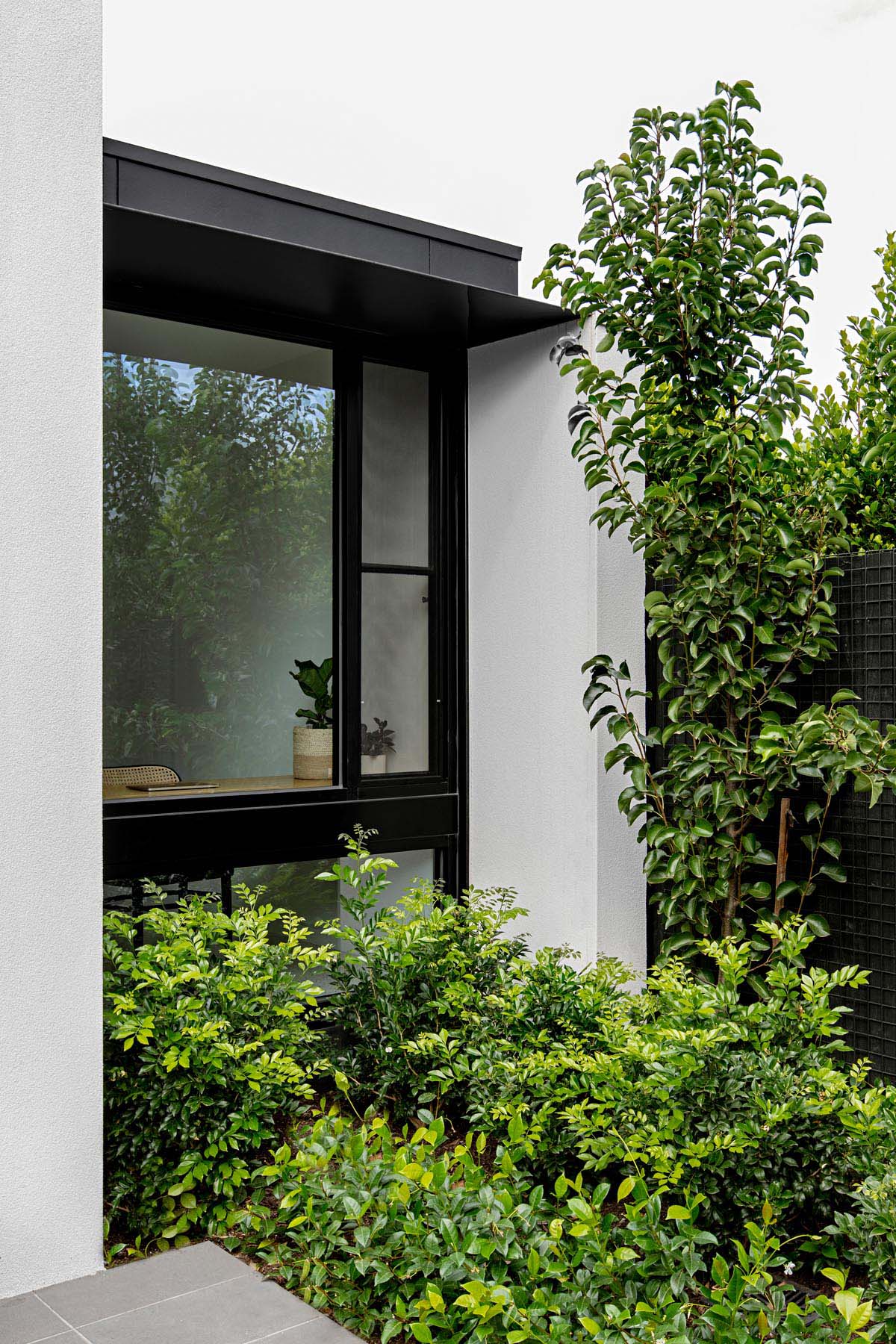 Let's take a look at the rest of the home…
A large portion of the original house was retained thus minimizing unnecessary demolition, reconstruction, and waste.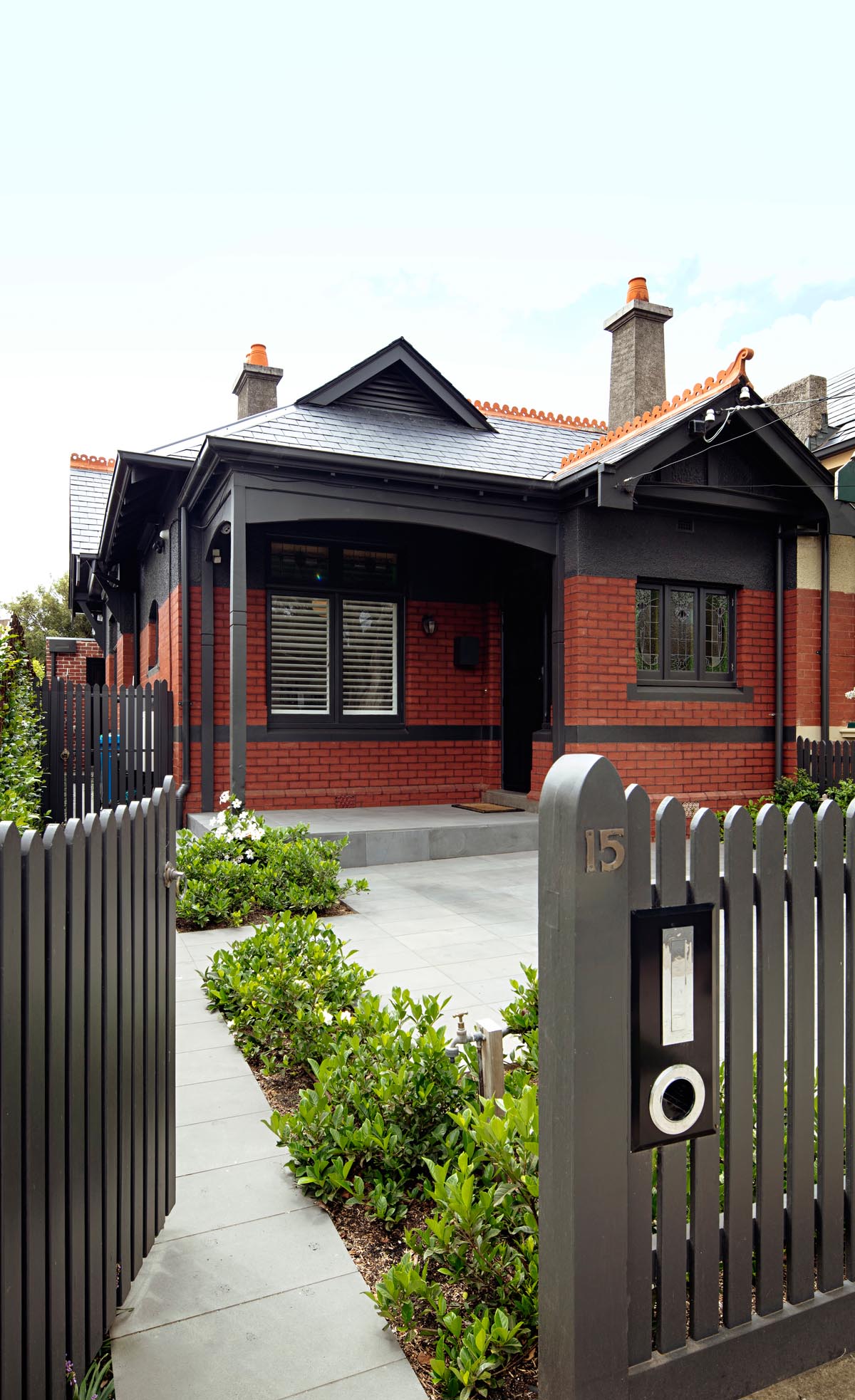 The design reworked the back of the original house by consolidating several rooms, opened the rear elevation to the garden, and added a smaller 'service block' to the side, that includes a laundry, walk-in pantry, and study.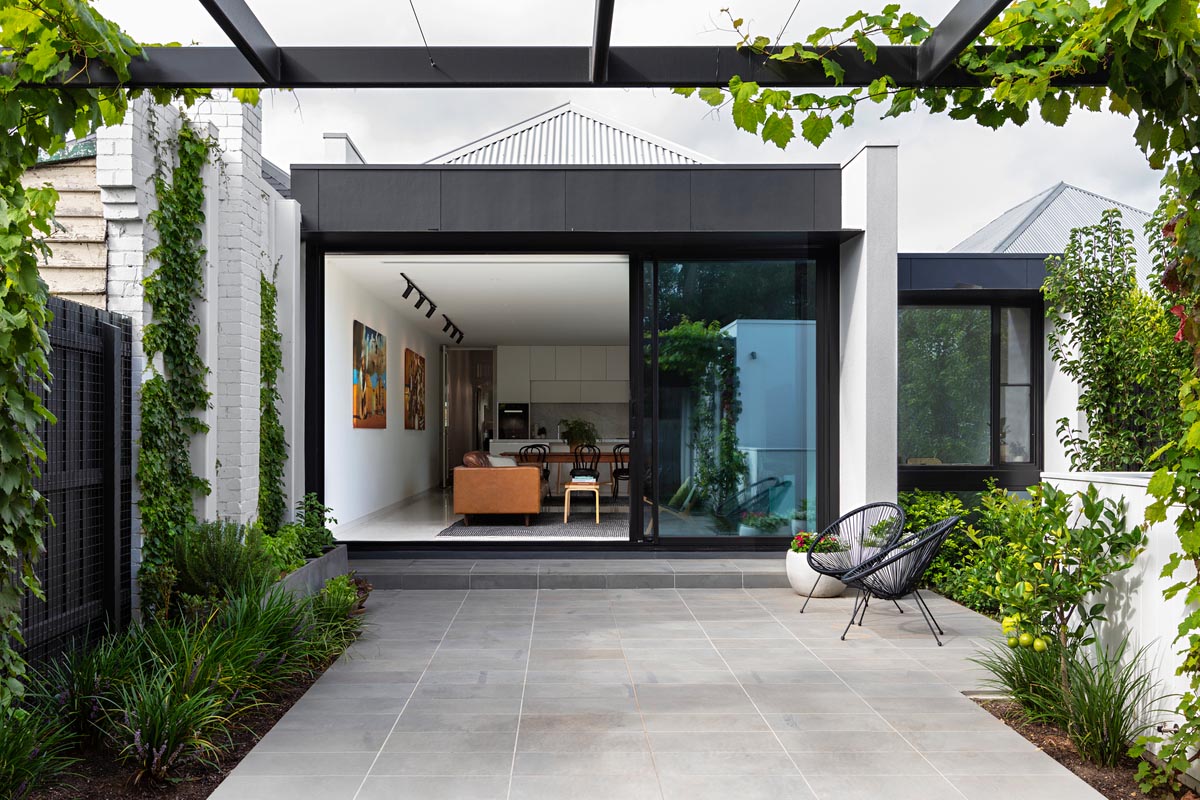 The social areas of the home, like the living room, dining area, and kitchen, share the same polished concrete floor. This helps to create a seamless look and due to its light color, it helps reflect light throughout the space.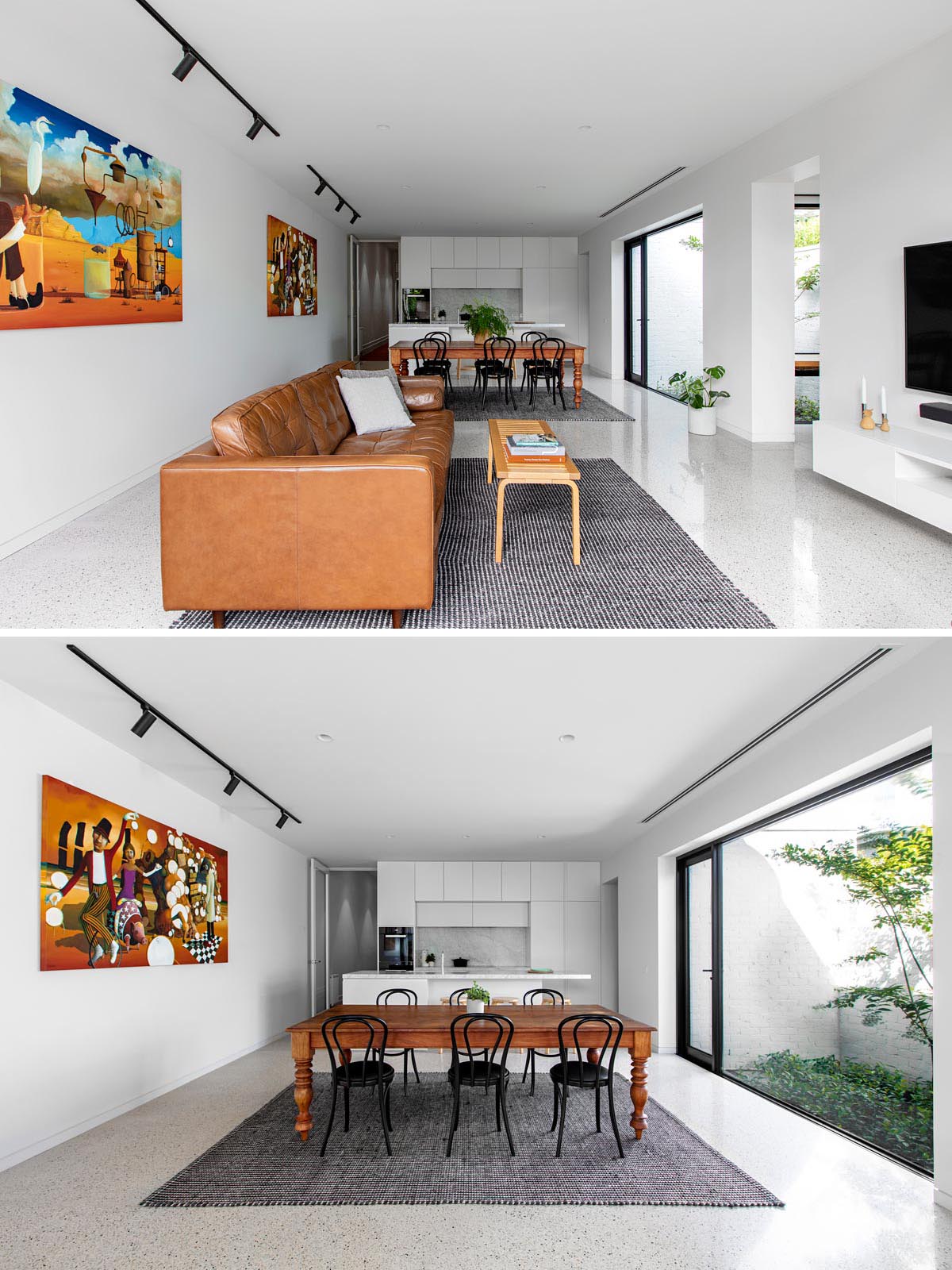 A large picture window by the dining area perfectly frames the tree outside.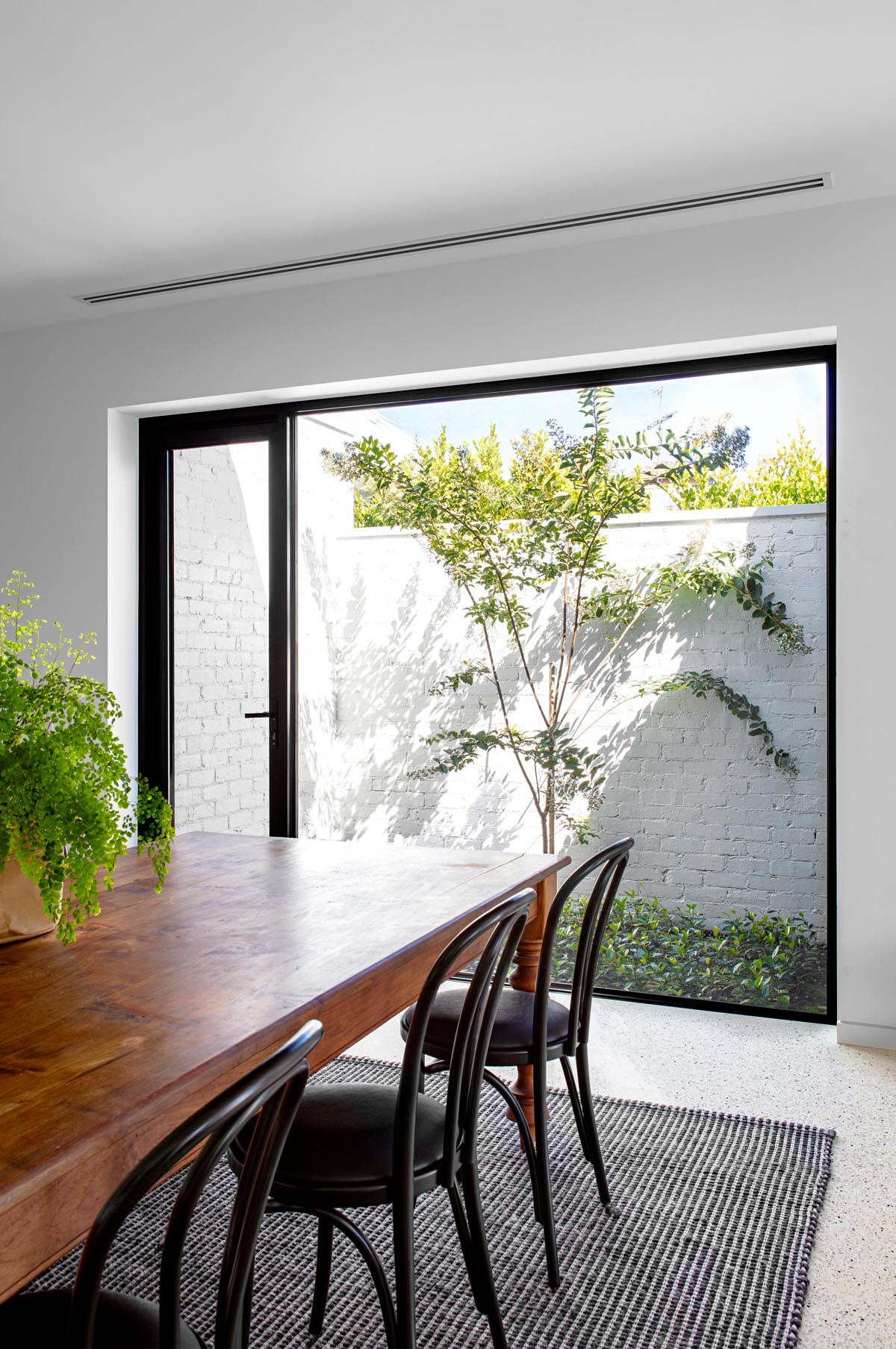 In the kitchen, minimalist hardware-free white cabinets have been paired with complementing honed Elba countertops.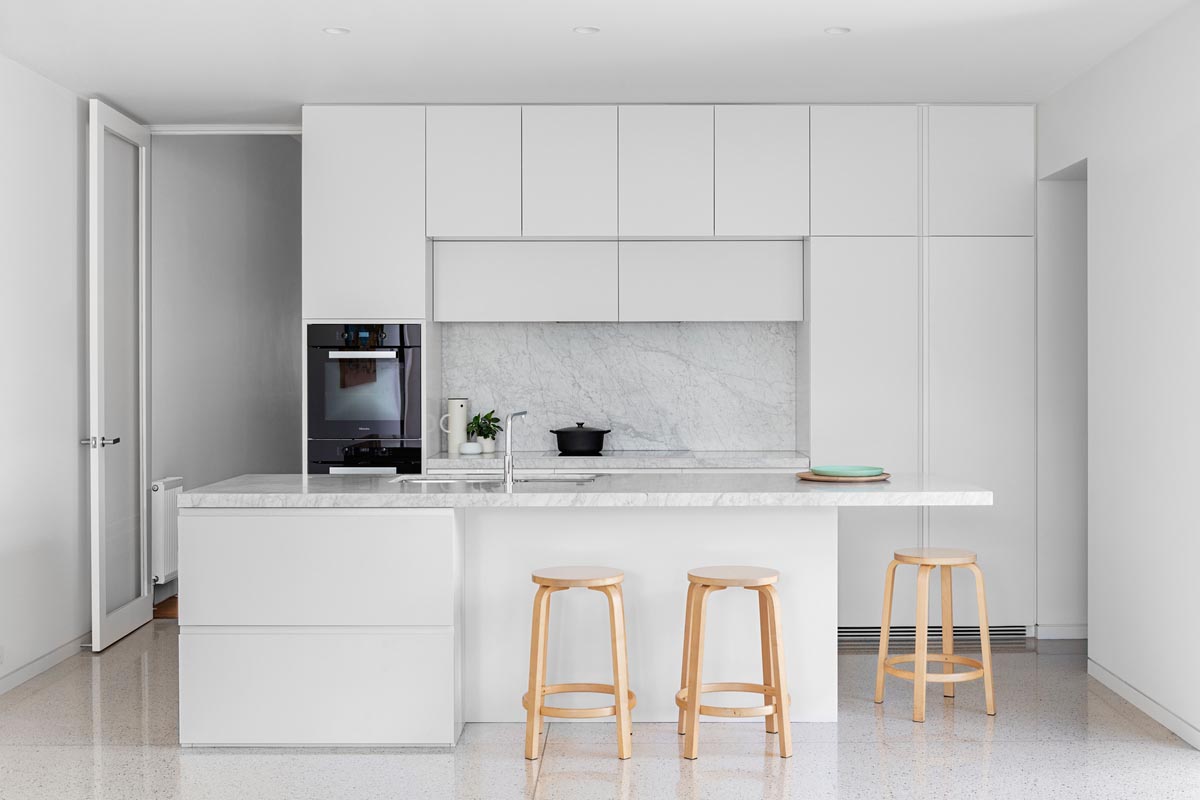 In the bathroom, honed Carrara Bianco marble was used for both the vanity countertop and the flooring.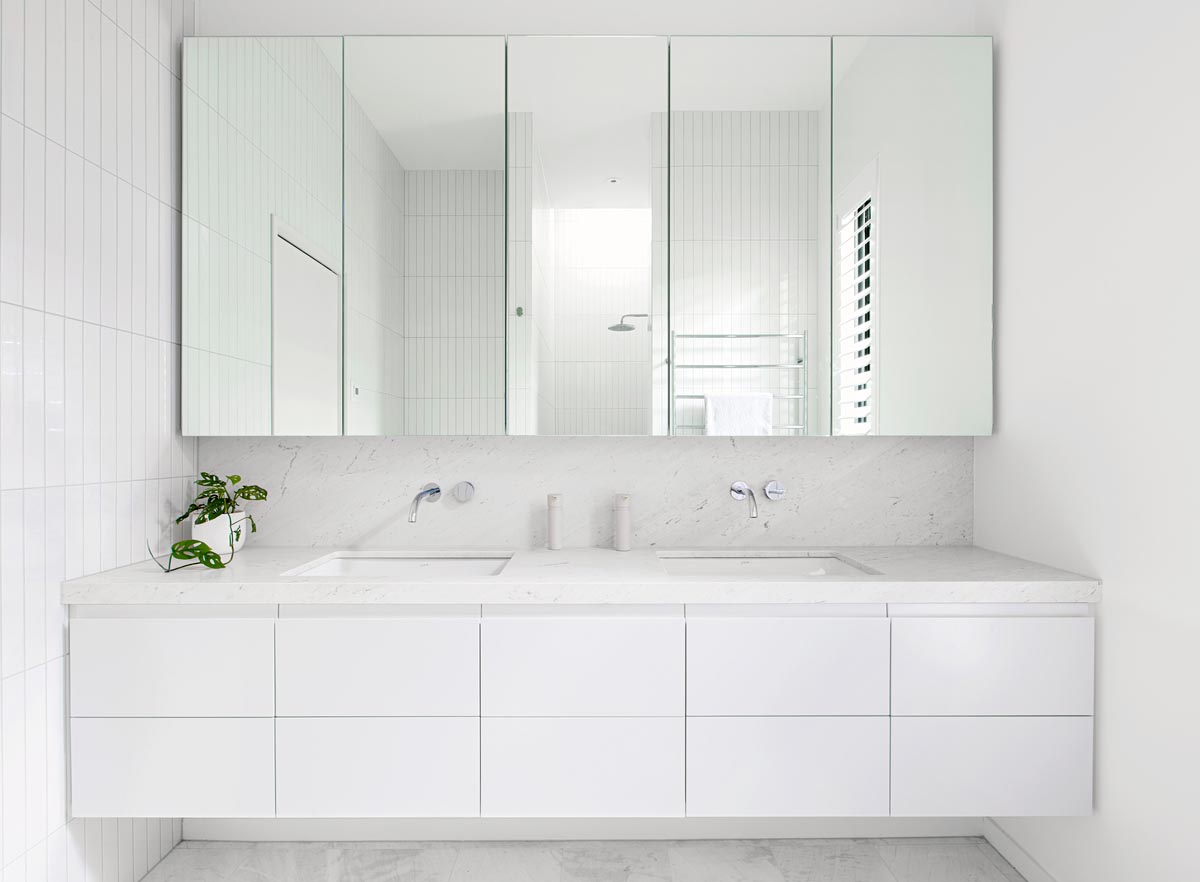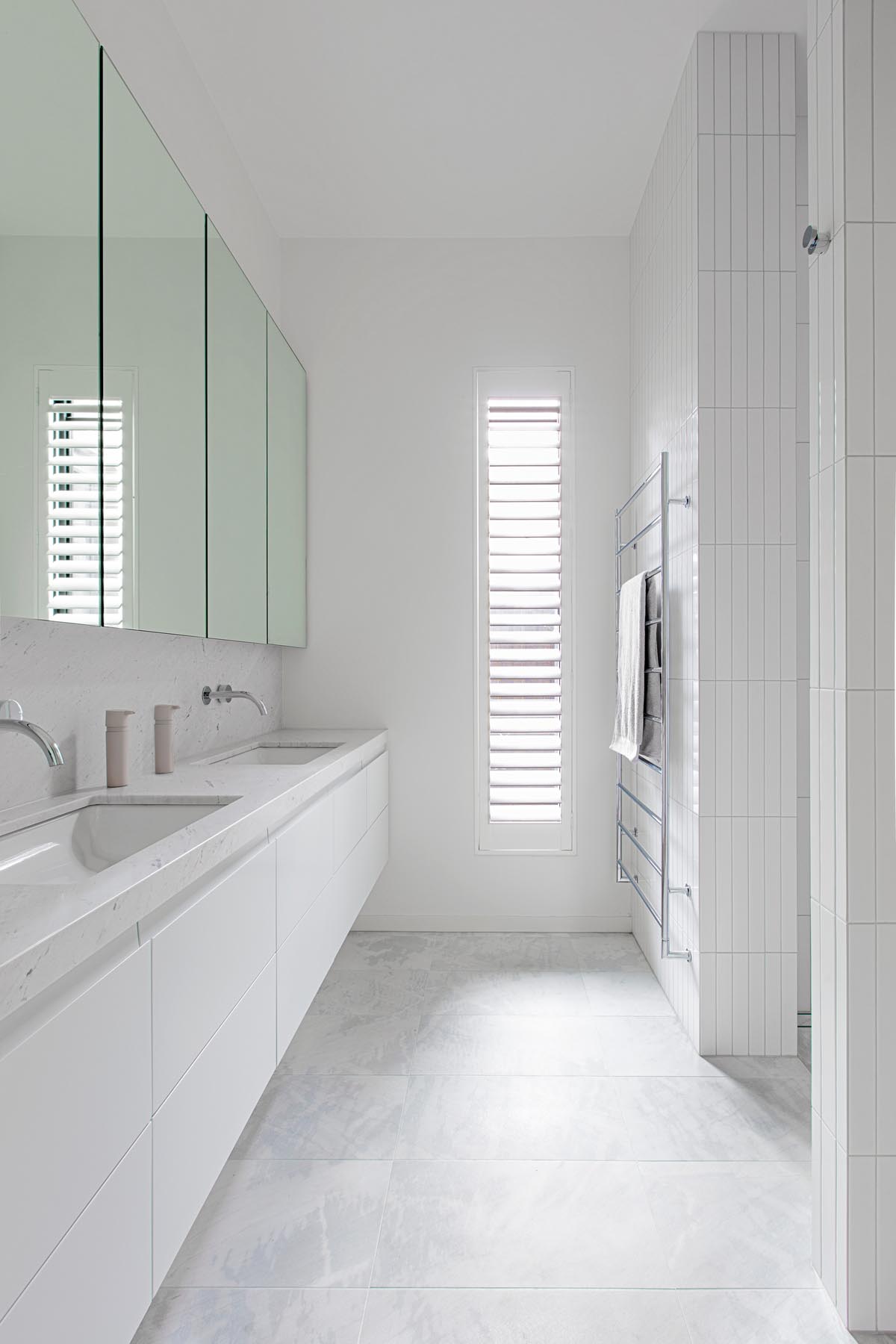 In one of the original bedrooms, a custom furniture piece in mustard yellow adds a colorful accent that complements both the flooring and bedspread.