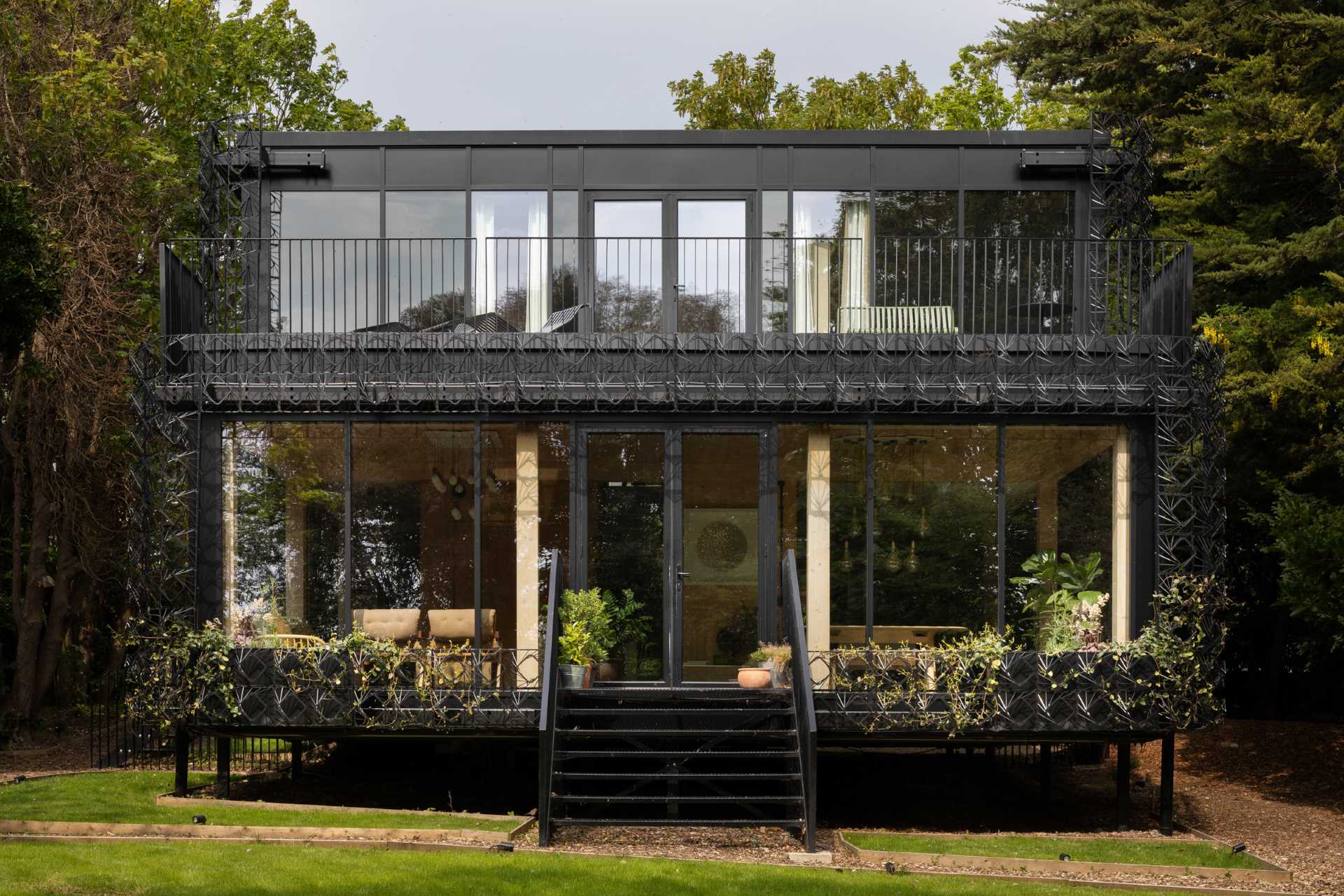 Giles Miller Studio has shared photos of their first completed residential property in Kent, England, that features a sculptural black facade.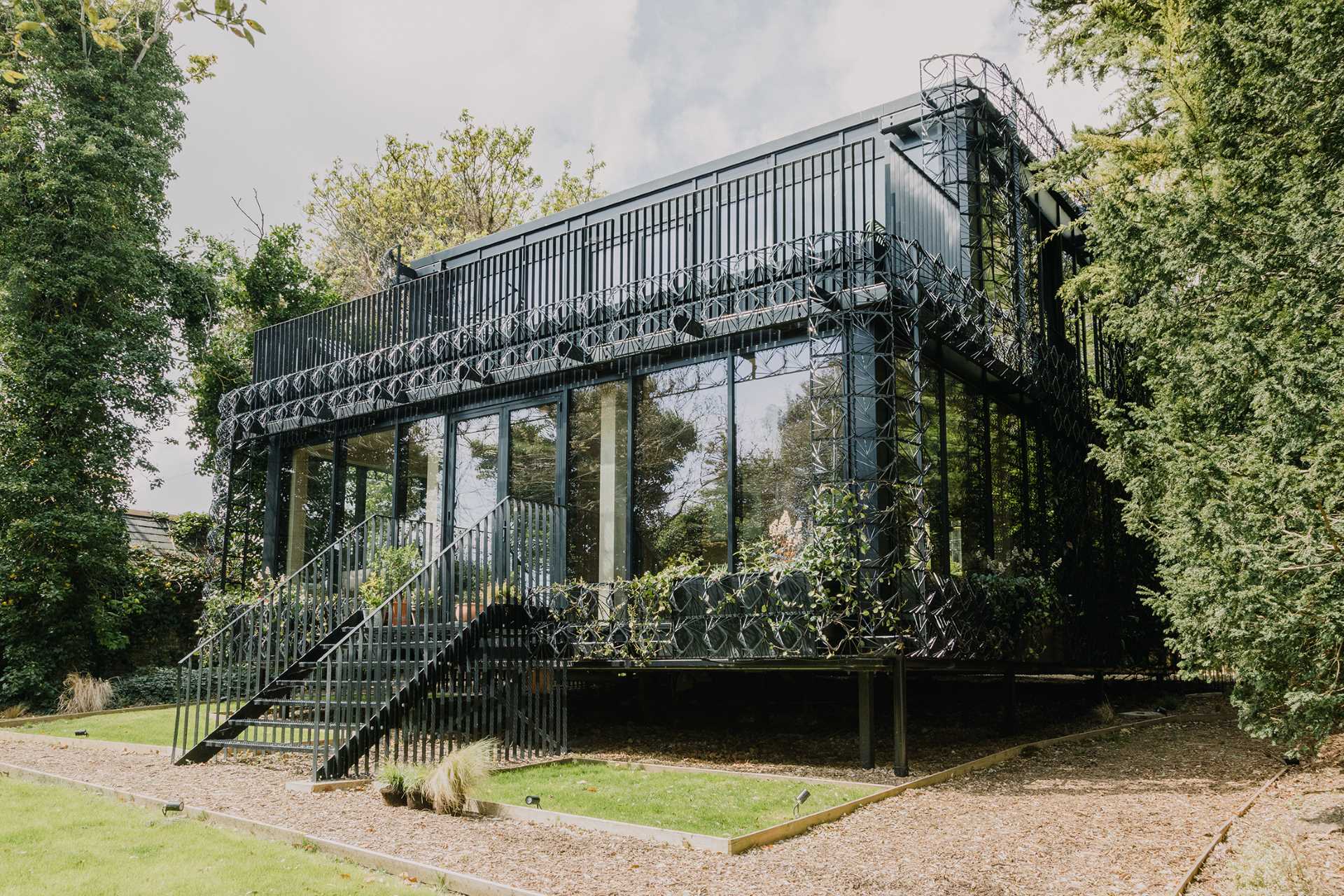 The house breaks down barriers between the building's internal spaces and the glade of natural planting and trees that surround it.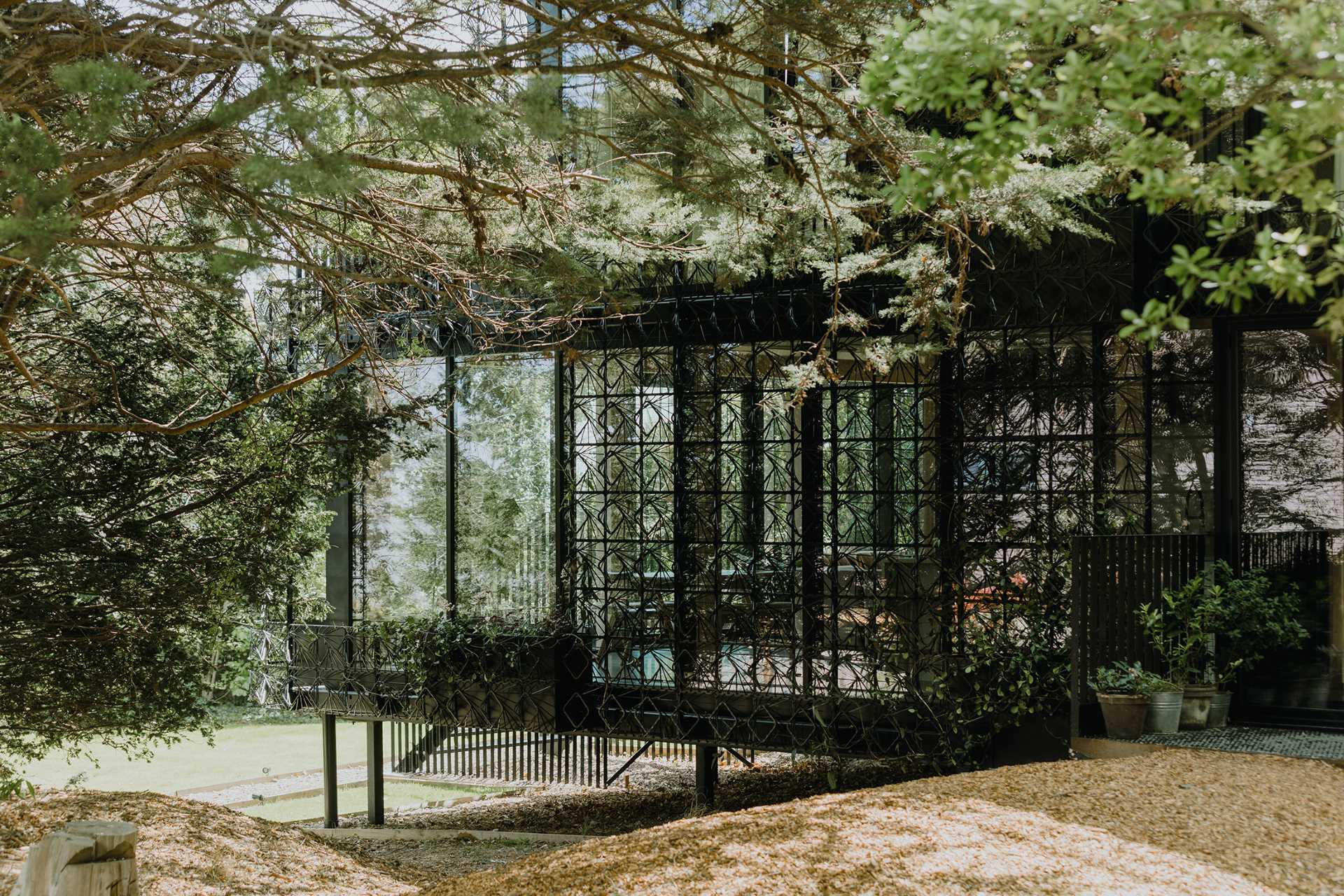 By having a unique sculptural facade, the home invites nature to grow up the exterior of the house whilst also being visible from within it.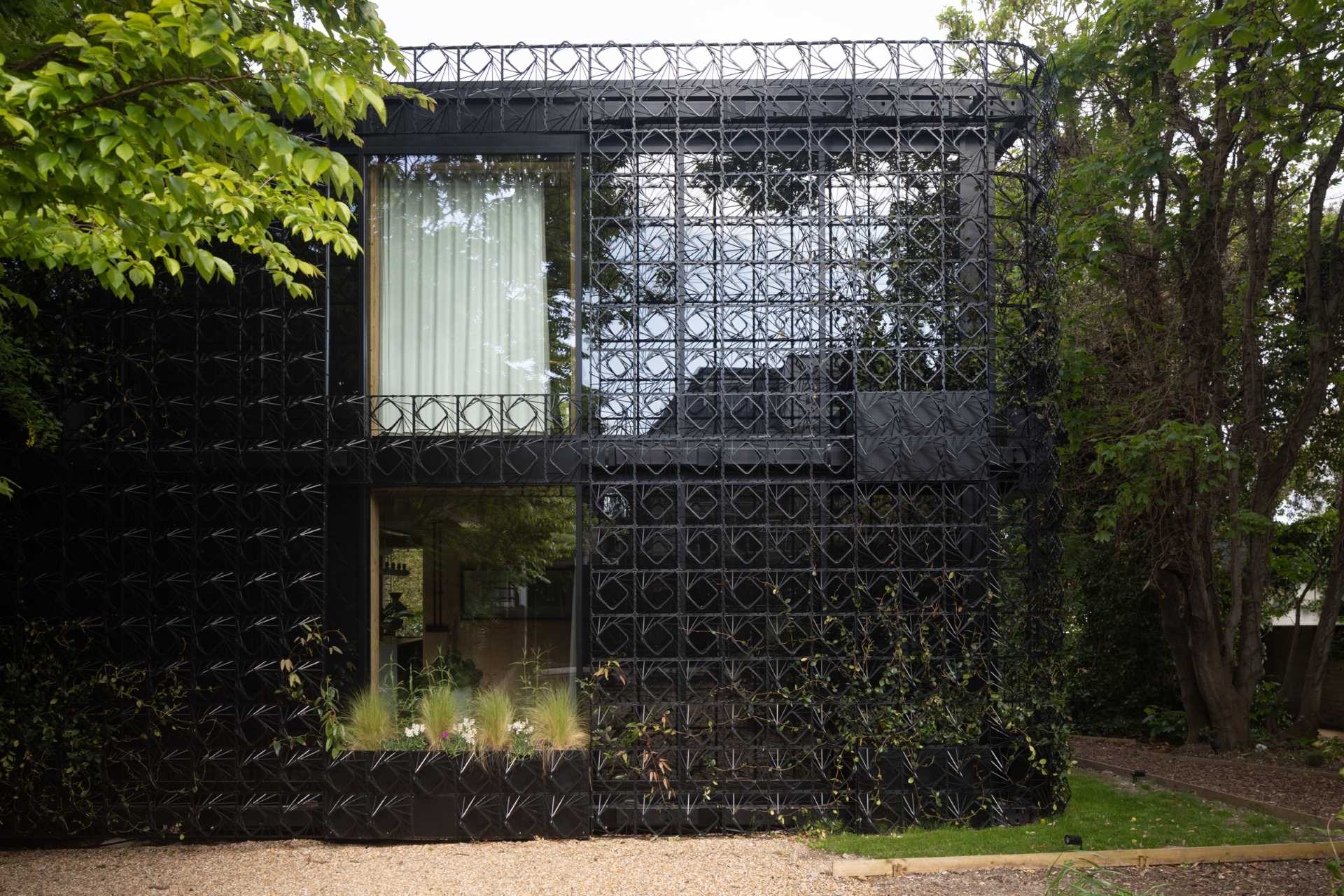 Over time, jasmine, clematis, and other plants will grow up through the sculptural latticework and into the building, visible from the interior through the largely glass exterior.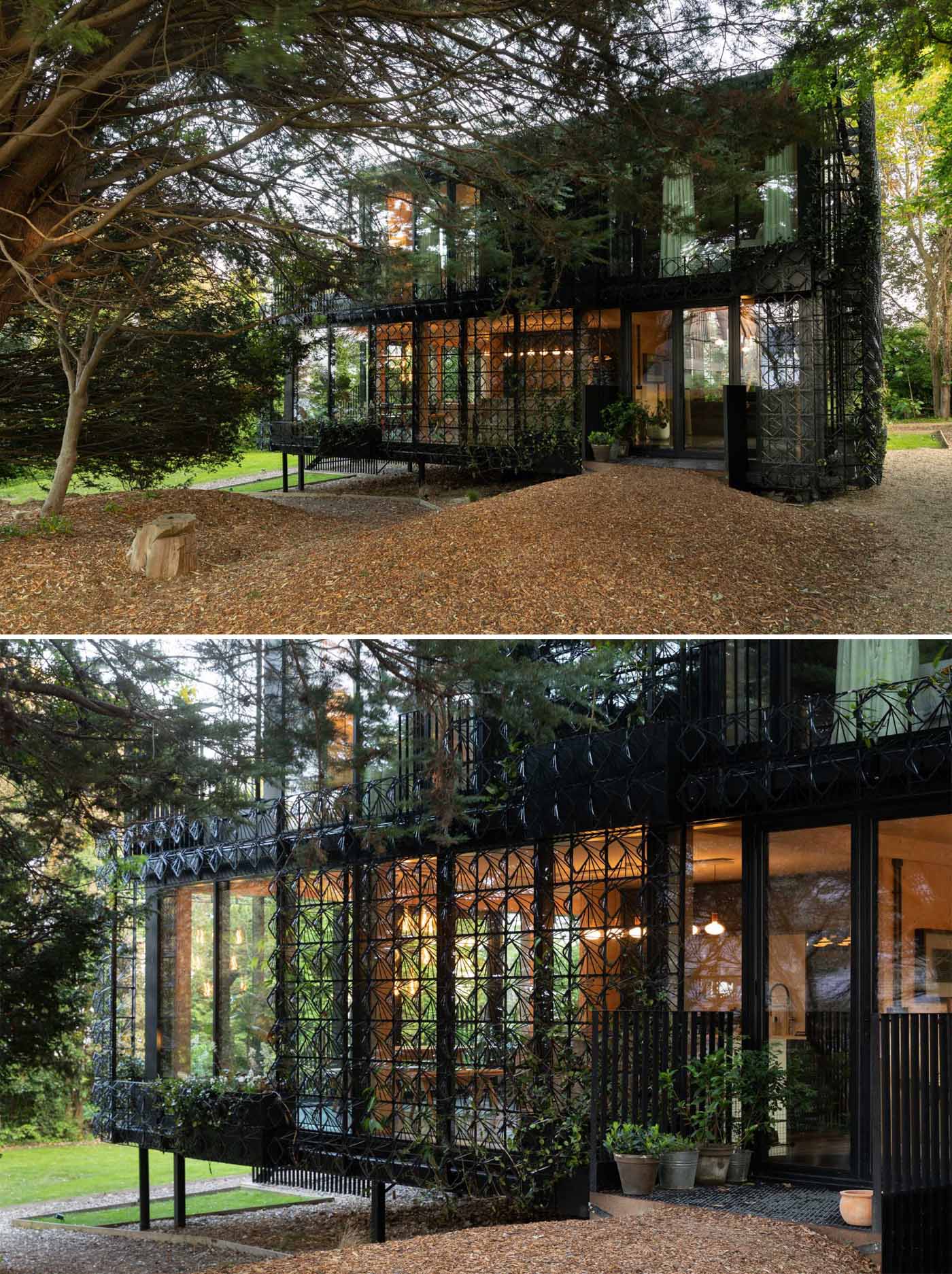 The sculptural concept itself was first inspired by the mathematical circularity of twisted rattan weave.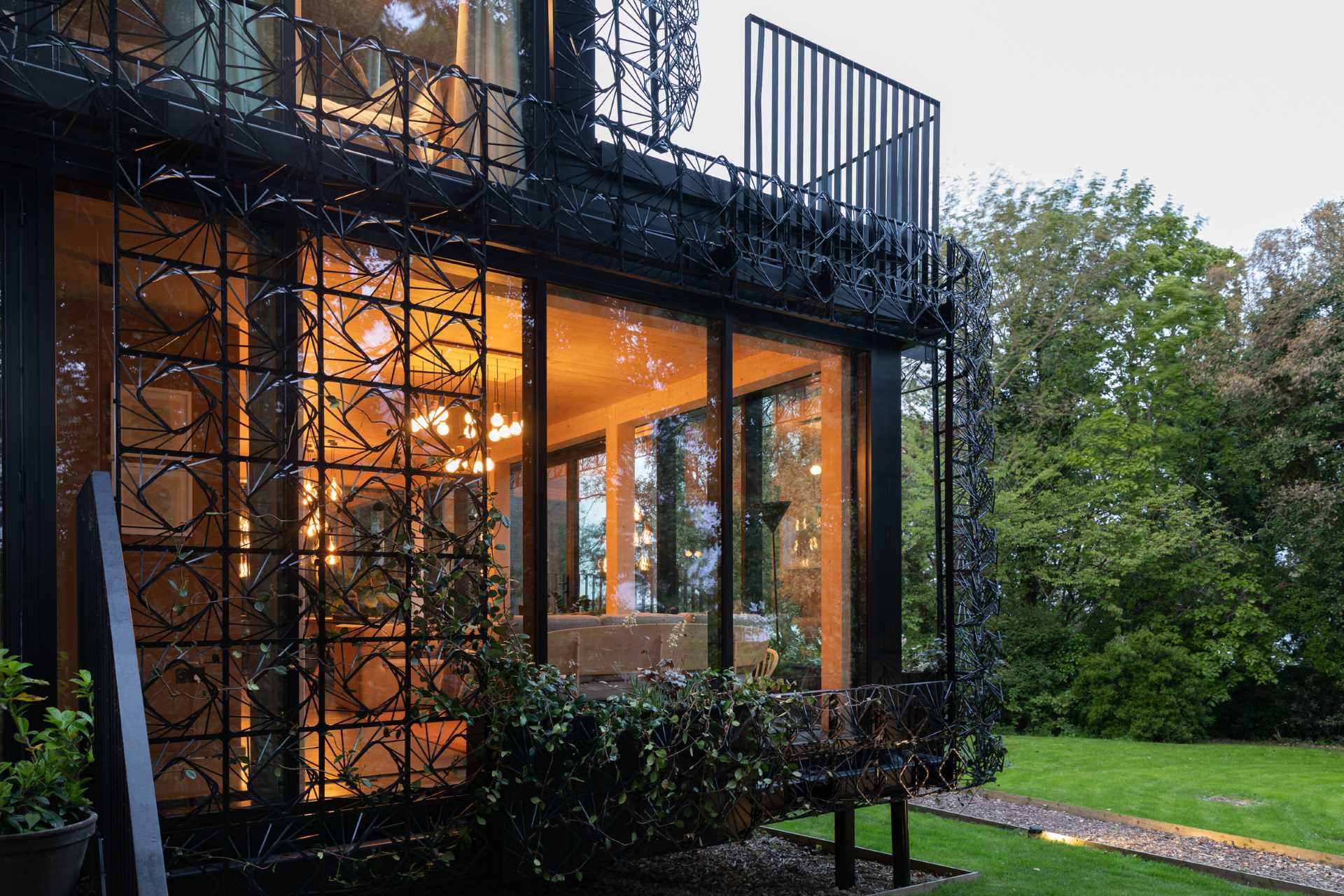 The designers introduced a 3-dimensional relief to this composition with the recycled ABS modules which have been produced from the waste materials recovered from the UK-based production of electronic component housing.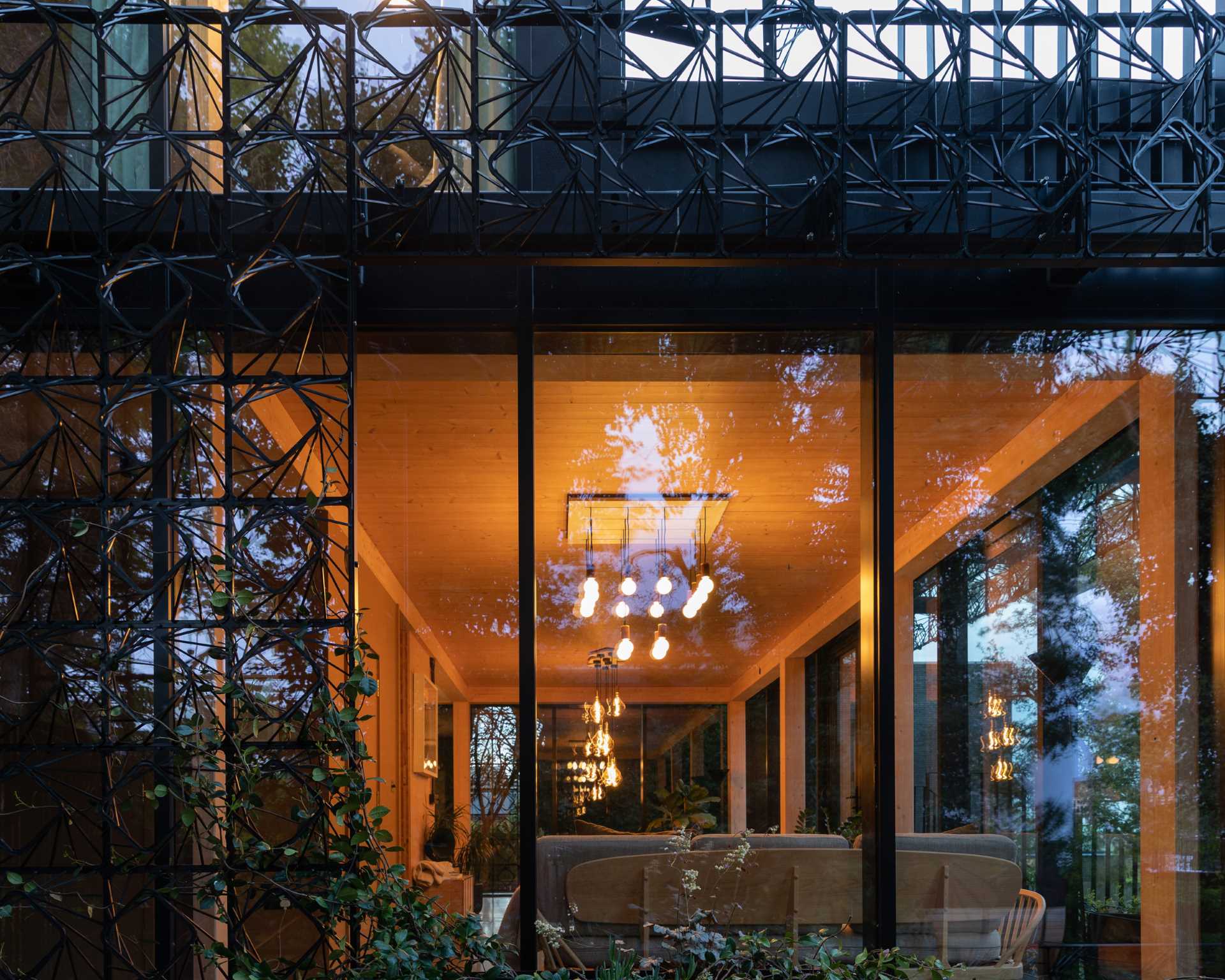 The depth of the sculptural modules allows for increased visual permeability as well as a greater surface for the climbing plants which adorn the building to weave through.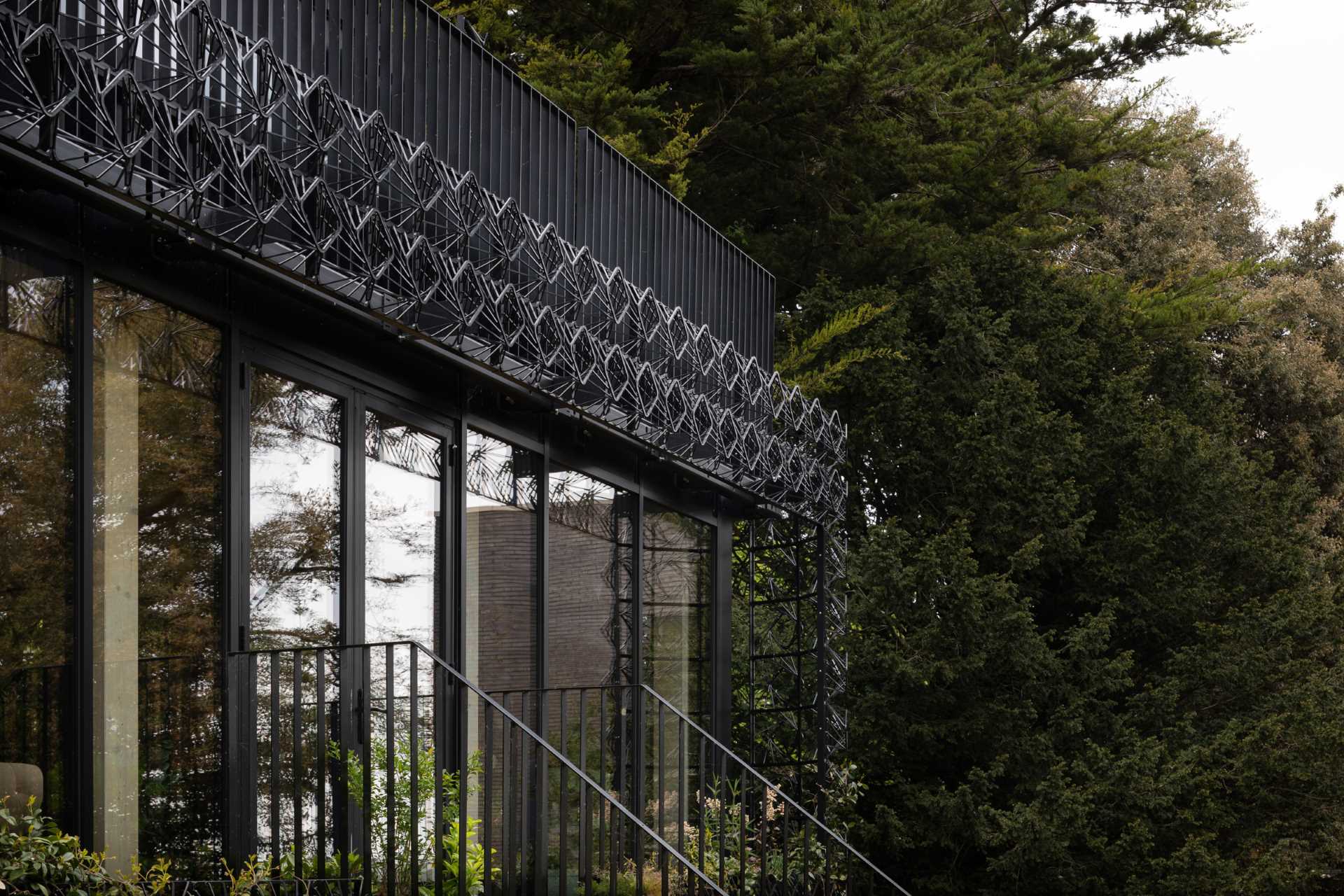 The project has been delivered by a collaborative cohort led by Giles and his studio which includes architects, artists, engineers, and makers alongside some of the world's most conscientious suppliers.
Here are a few close-up views of the various sculptural details of the home.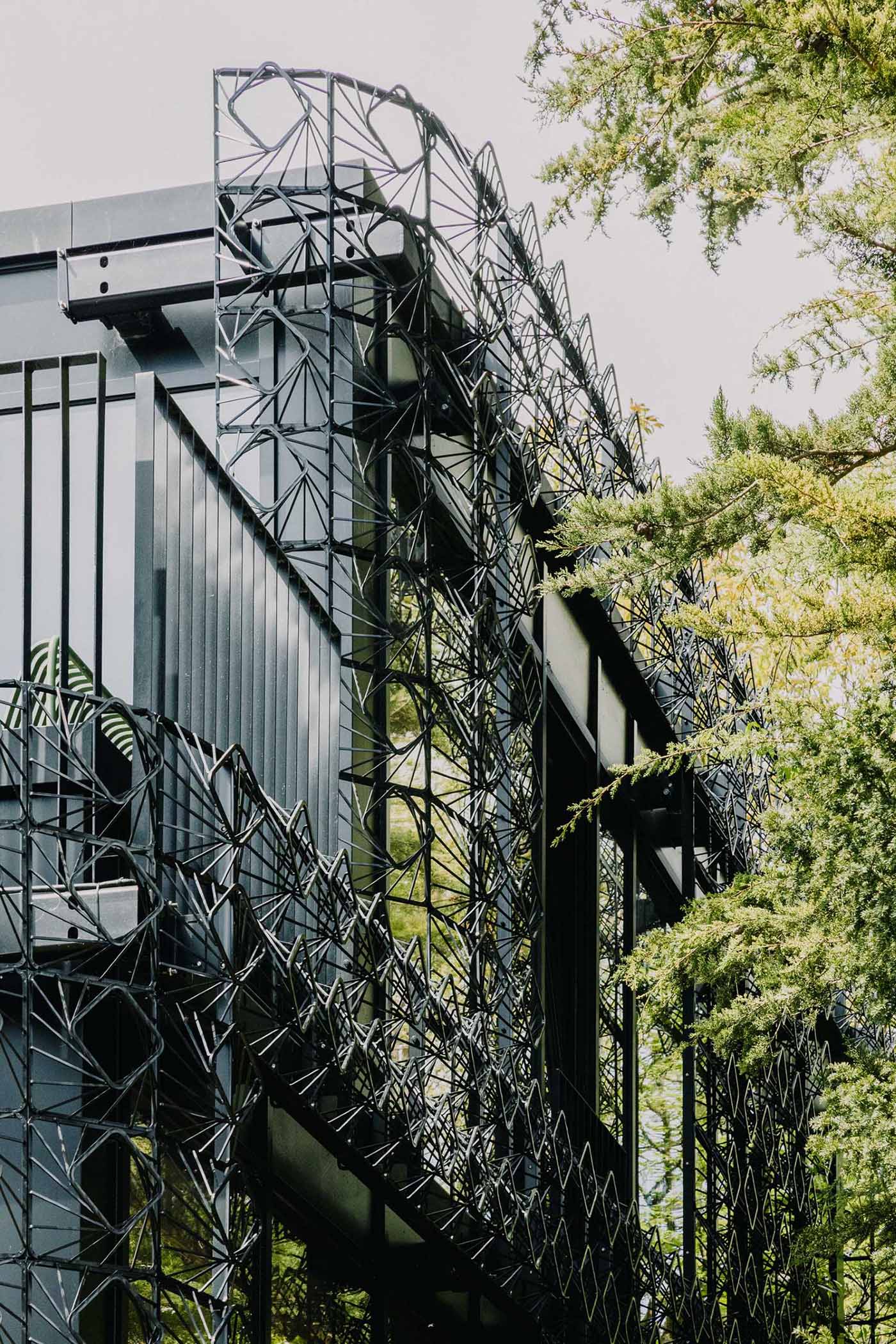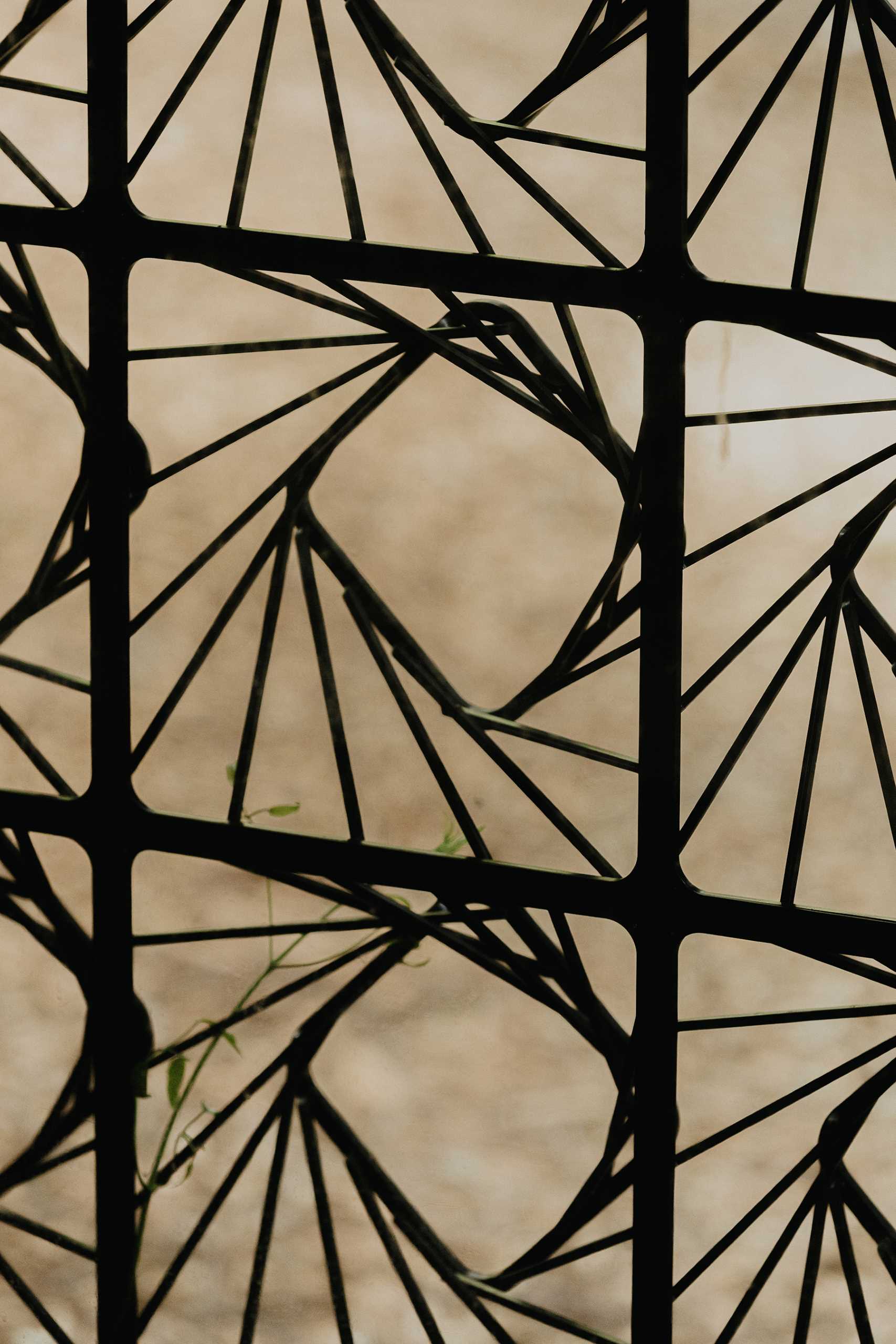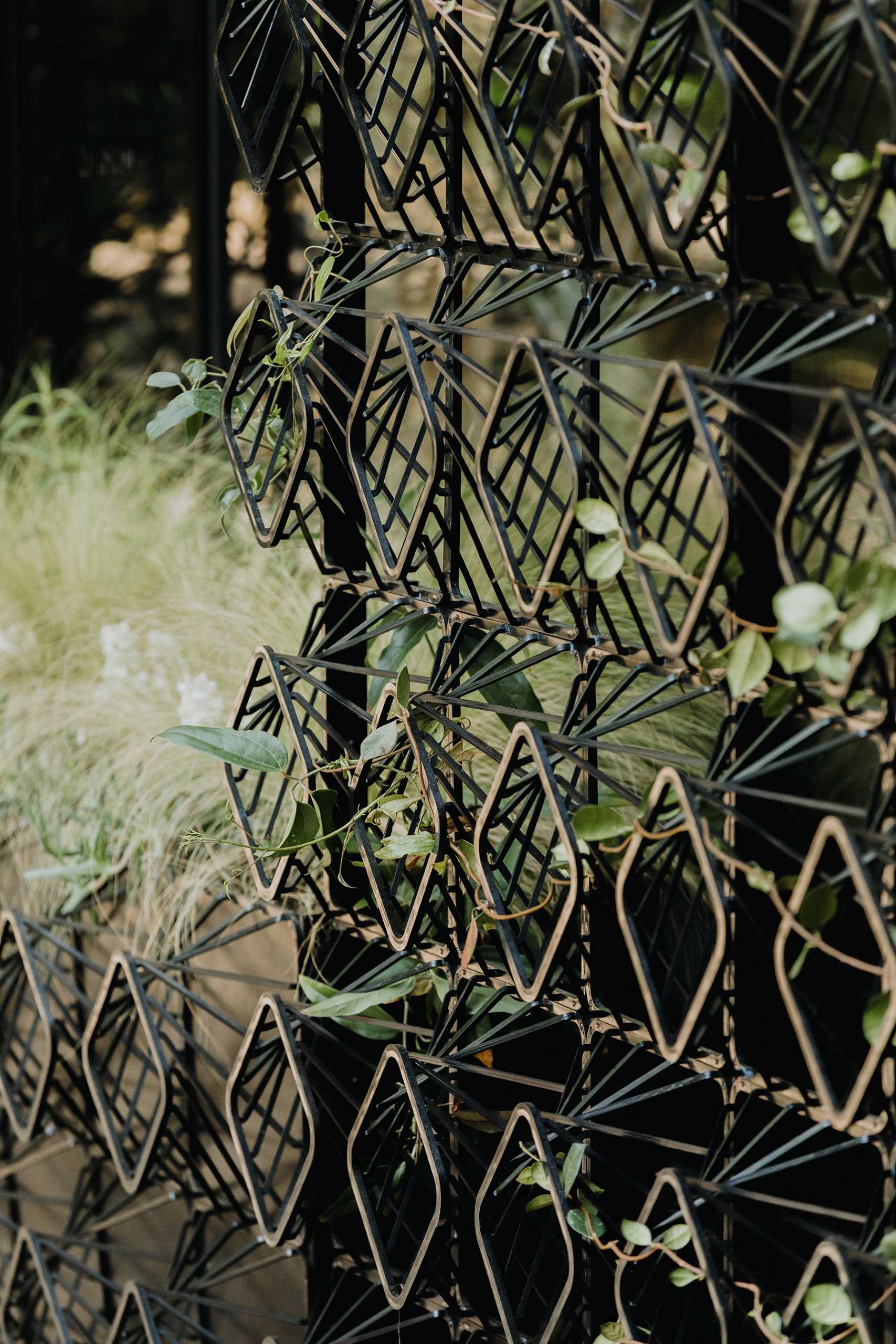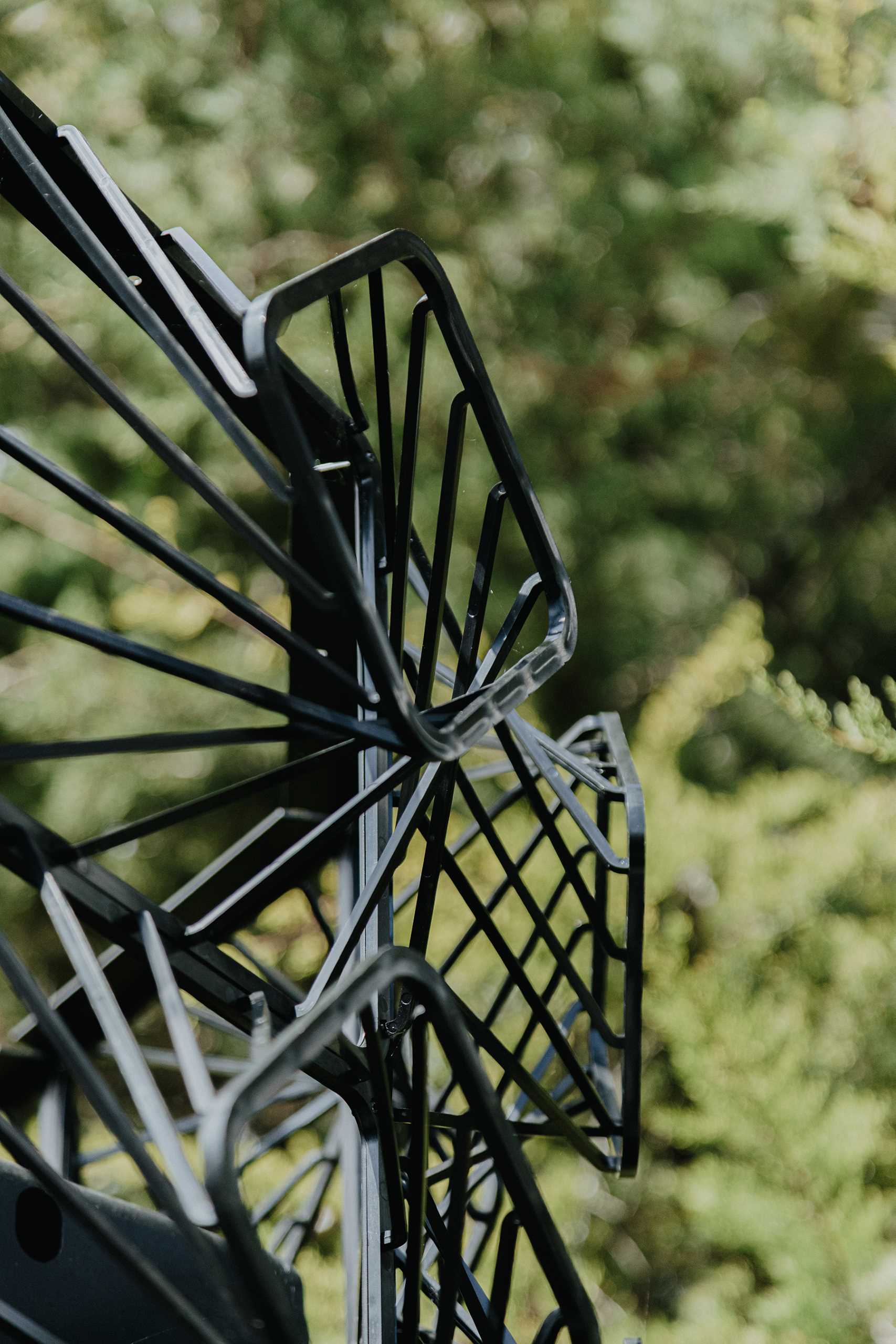 Photography: Rachel Ferriman and Edvinas Bruzas | Design: Giles Miller Studio | Main Contractor: Future Construction Kent | CLT: Construkt CLT | Groundworks: Ovendens | Planting Design: The Big Green Leaf | Str.Eng. (Steelwork): Design4Structures | Str.Eng (Steelwork, CLT): Structure Workshop | Str.Eng. (Facade): Michael Alexander Eng | Consulting Arch: Outpost | Glazing: C&A Window Systems