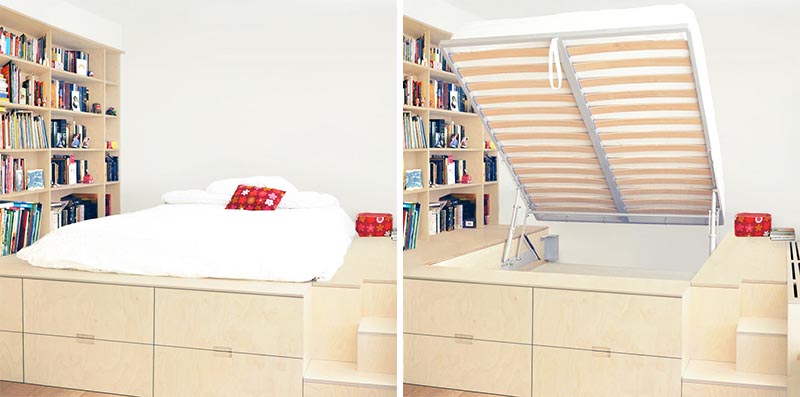 Interior design firm Anthill Studio, together with their clients, designed the interior of a 600 square foot apartment that includes a custom platform bed with plenty of storage and a bookshelf that lines the wall.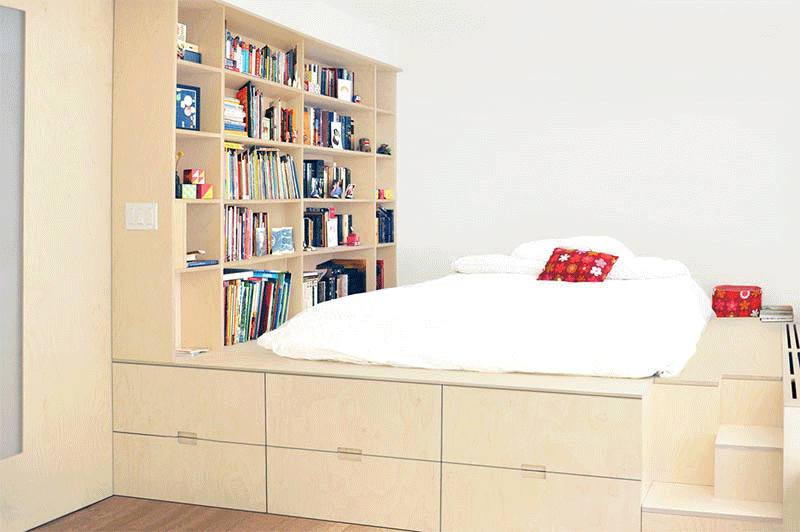 The small bedroom has no closet, so the platform bed was designed to provide as much storage space as possible. They did this by raising the bed up, creating a large space under the mattress, while at the end of the bed, there are drawers, and to the side of the bed, there are cabinets with lift-up doors.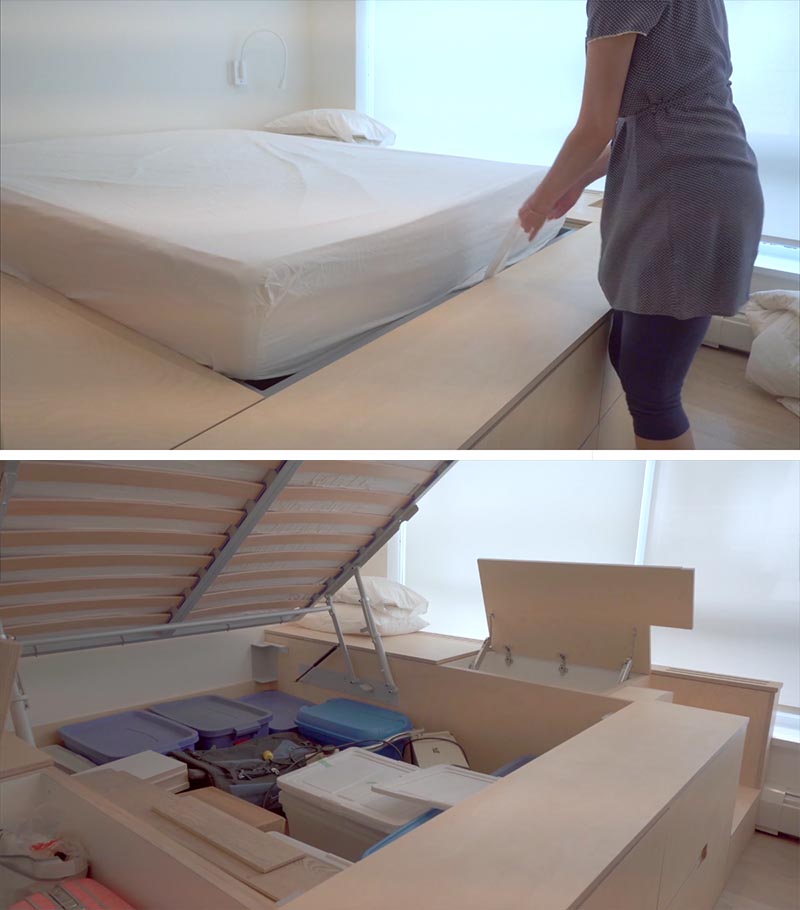 To see the other space saving design elements throughout the small apartment, watch the video below.