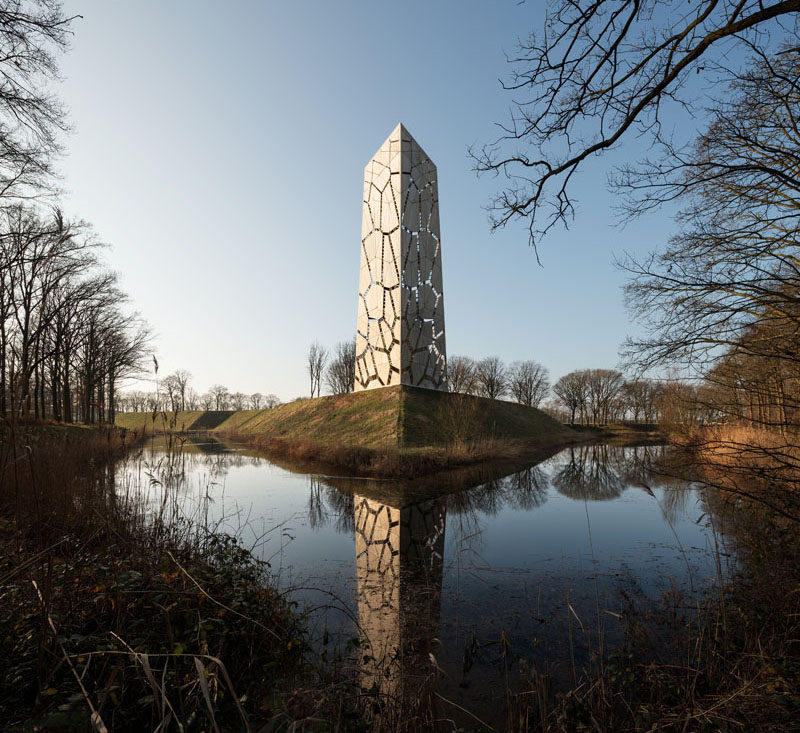 RO&AD Architecten have recently completed Pompejus, a watchtower, an open-air theatre, and an information point for tourists, that's located on Fort de Roovere in Halsteren, The Netherlands.
The tower overlooks the West Brabantse Water Defence Line that was originally built in 1627, and it's directed at the enemy, with the enclosed side leaning over the moat, and the open side on the fort side.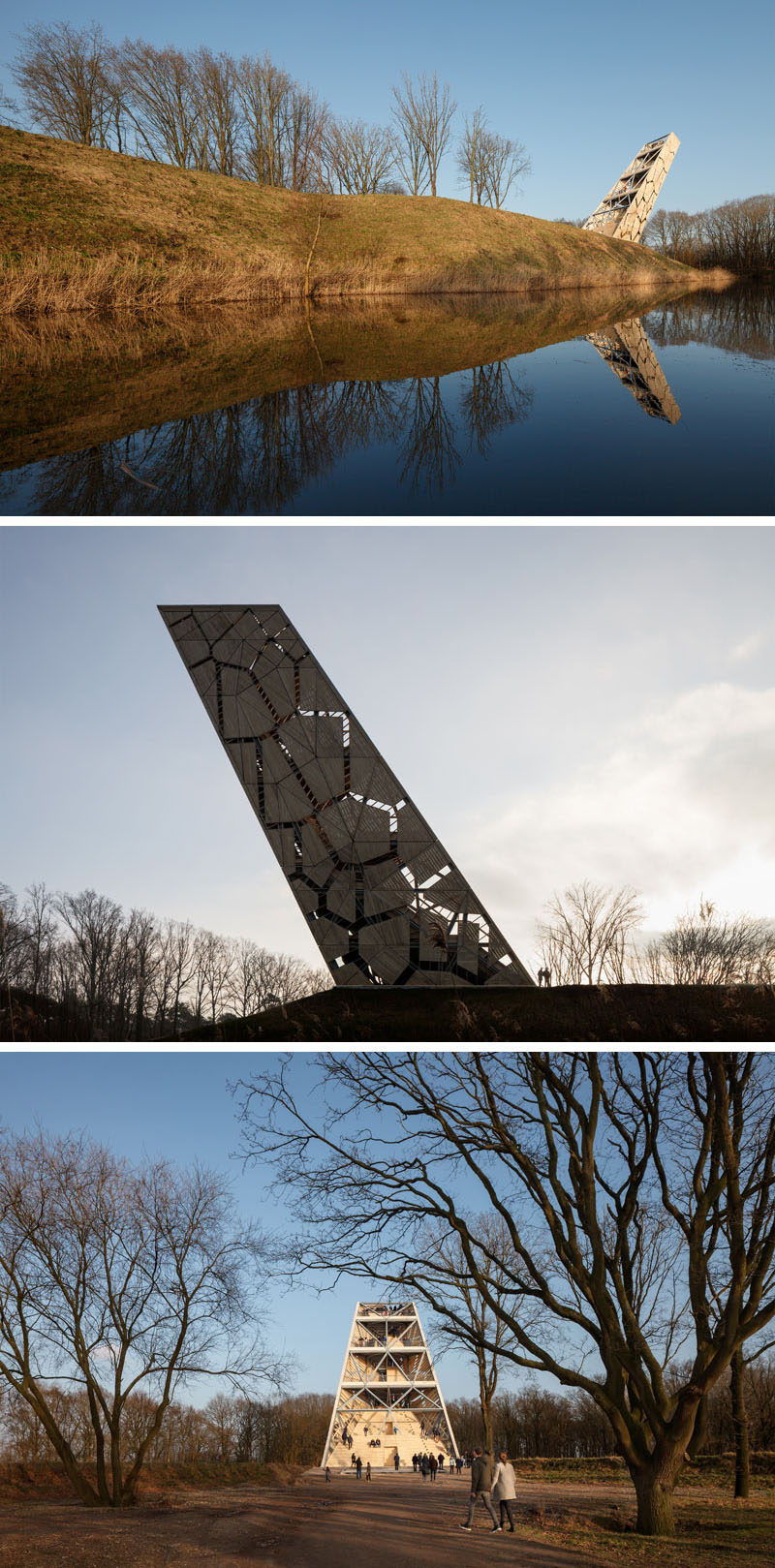 ---
The facade of the watchtower has been designed according to the principle of the Voronoi diagram, a mathematical design principle, which enables the triangles of the steel construction to be used to have windows and openings in the facade. By using this design principle, it allowed the facade to be divided into elements that could be prefabricated and transported, and at the same time, add an additional layer to the facade to break the dominance of the triangular steel structure.
---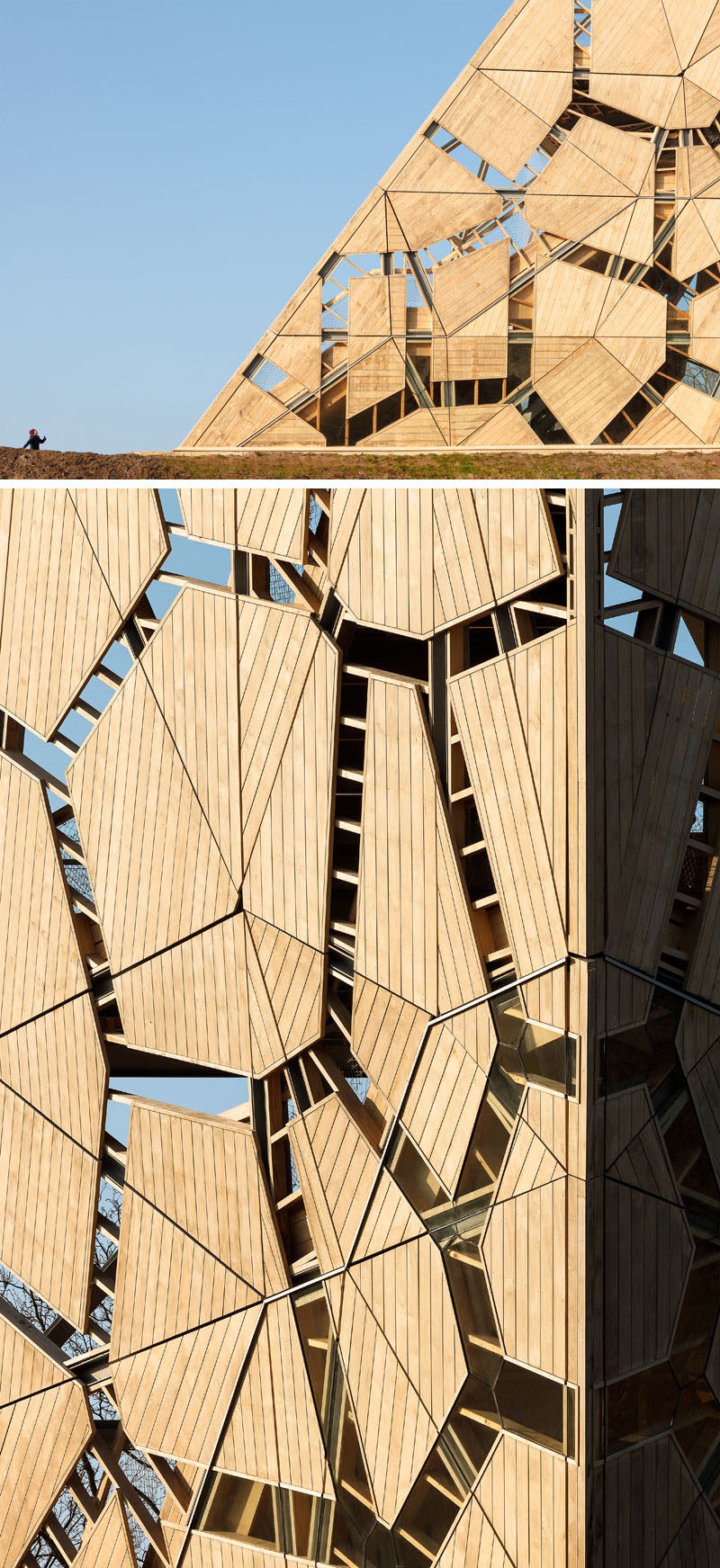 ---
As the watchtower is popular with tourists, the interior is used as an information centre and an open-air theatre for 225 people. The stairs allow users to climb up into the tower that sits 111 feet (34m) above its surroundings, and from the top, people can look 12 miles (20 km) in all directions and the entire West Brabant Water Defence Line is visible.
---

Photography by Katja Effting | Structural engineer: Adviesbureau Luning | Contractors: Berghbouw, De Kok Bouwgroep, Nijs Soffers, VKP
---