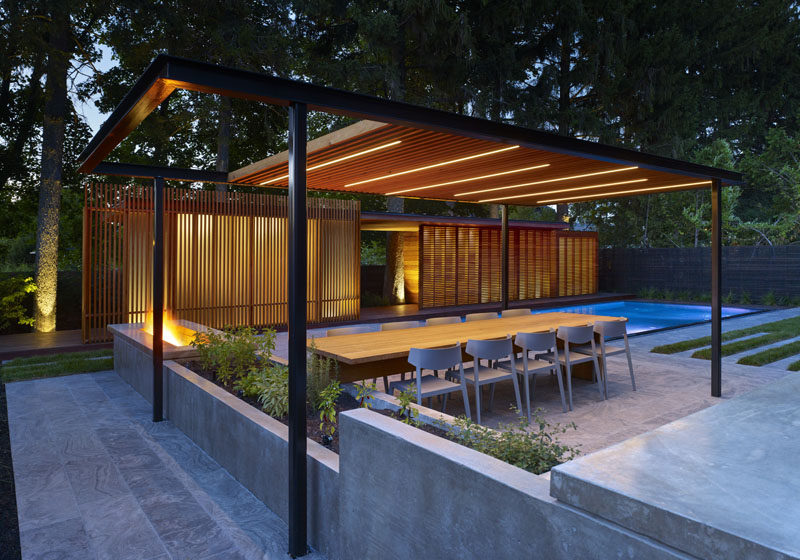 Amantea Architects have designed this backyard and pool pavilion for a home near Toronto, Canada.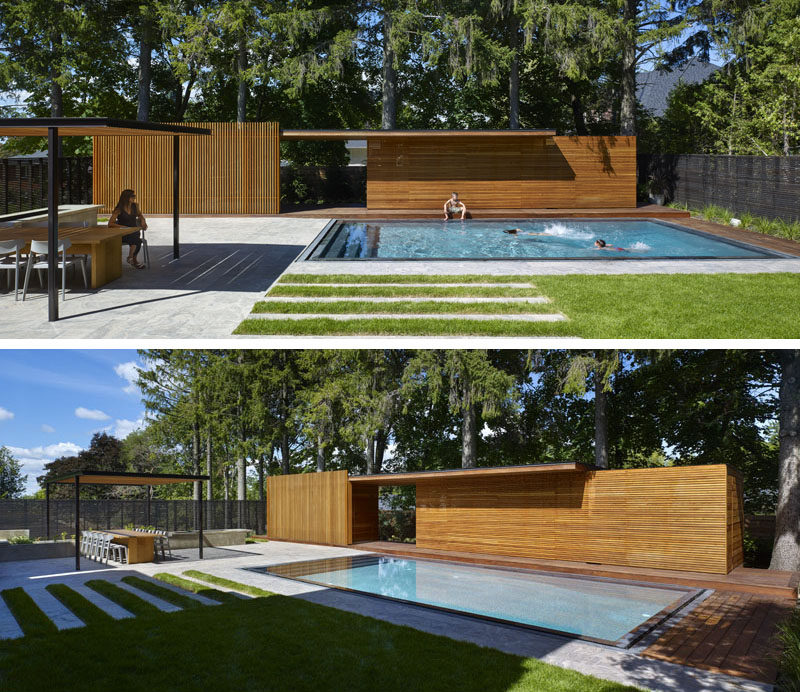 ---
Off to the side of the pool is the outdoor kitchen that features a wood burning pizza oven and a concrete bar, while a steel and wood trellis shelters the dining area that has a large custom-designed solid white oak table. At the end of the concrete bar there's a planter and at the end of the planter sits a firepit.
---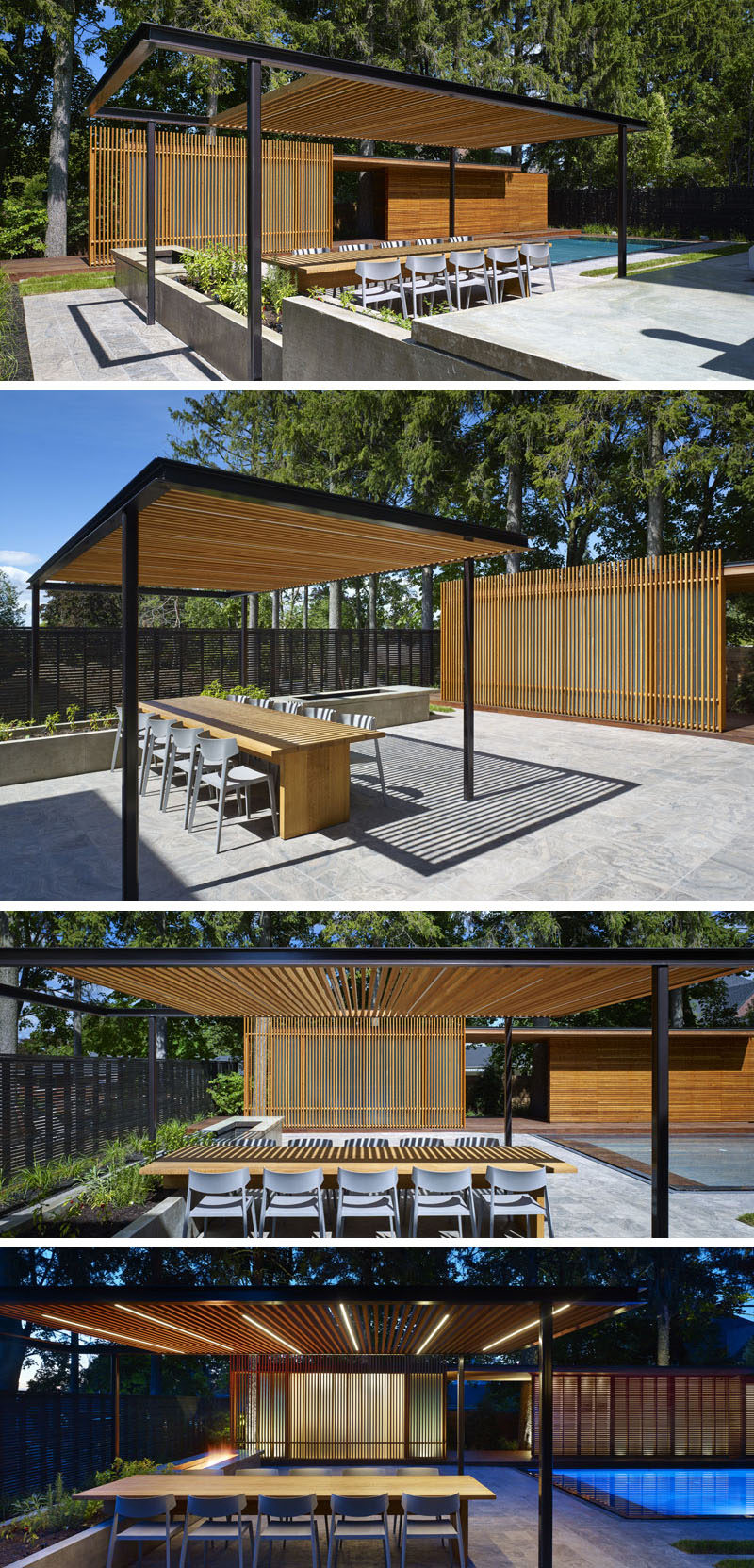 ---
The pavilion, which is mostly made from wood and sits at the end of the backyard, is the main focal point in the yard and hides the neighboring house. Slats of Douglas Fir screen the front of the pavilion and provide privacy for the interior spaces.
---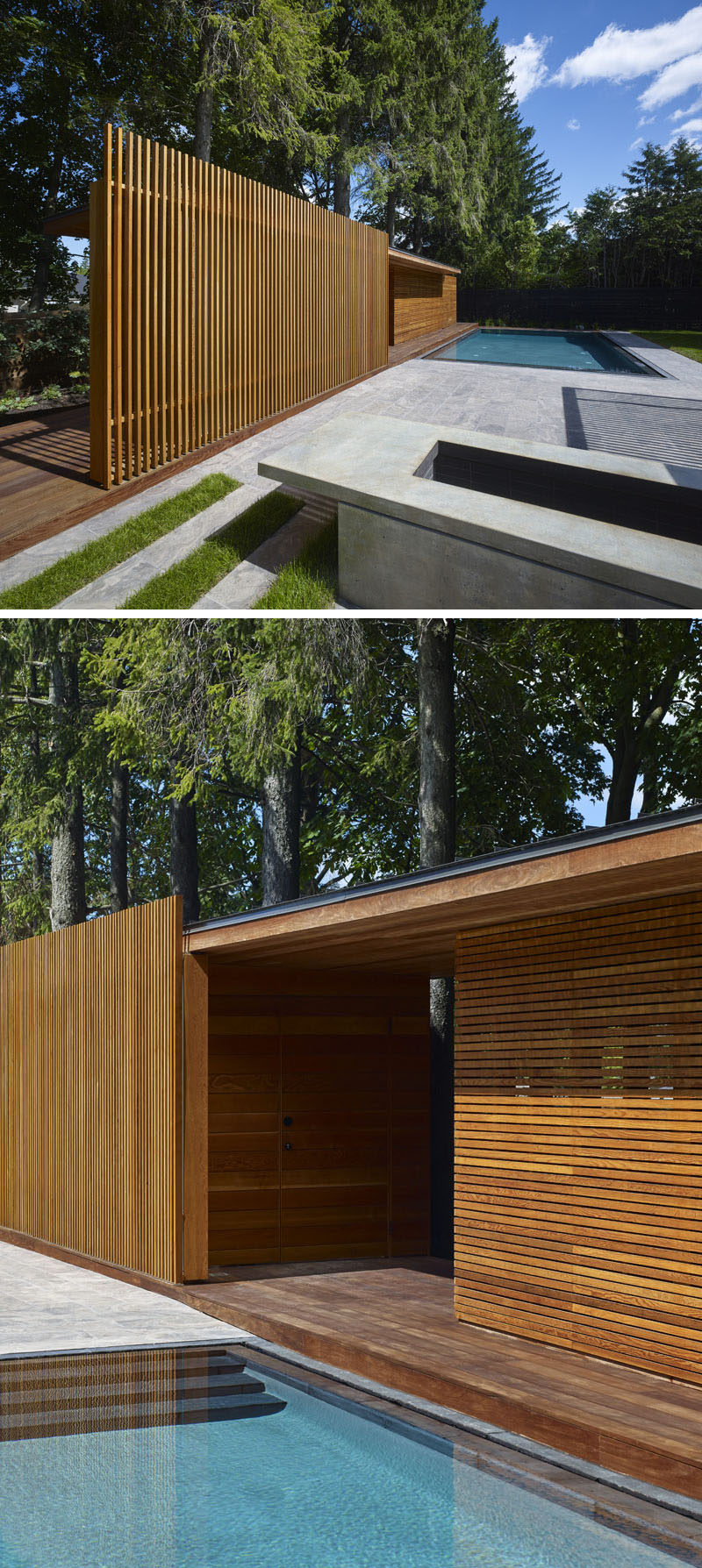 ---
The rear of the pavilion also features Douglas Fir, this time, boards have been used instead of slats to ensure total privacy from the neighbors.
---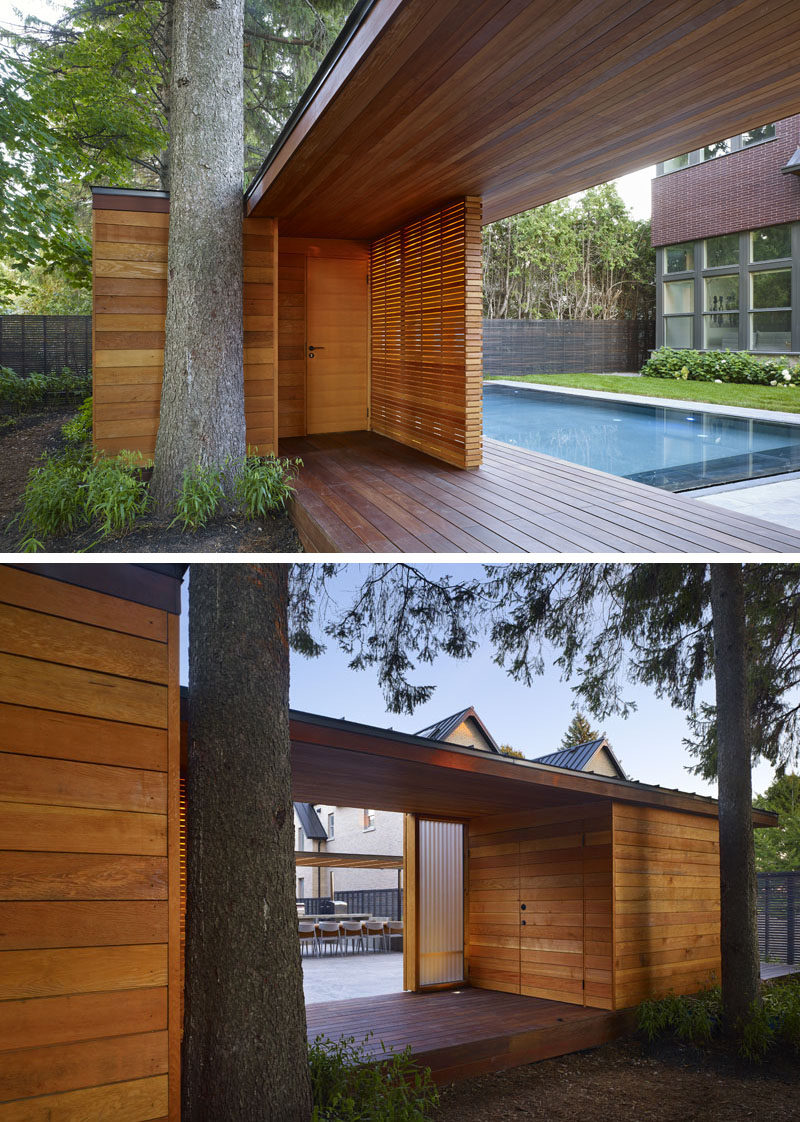 ---
To make sure there is enough privacy for the bathroom and change room, frosted glass panels were included, so that the natural light can still filter through to the interior of the pavilion.
---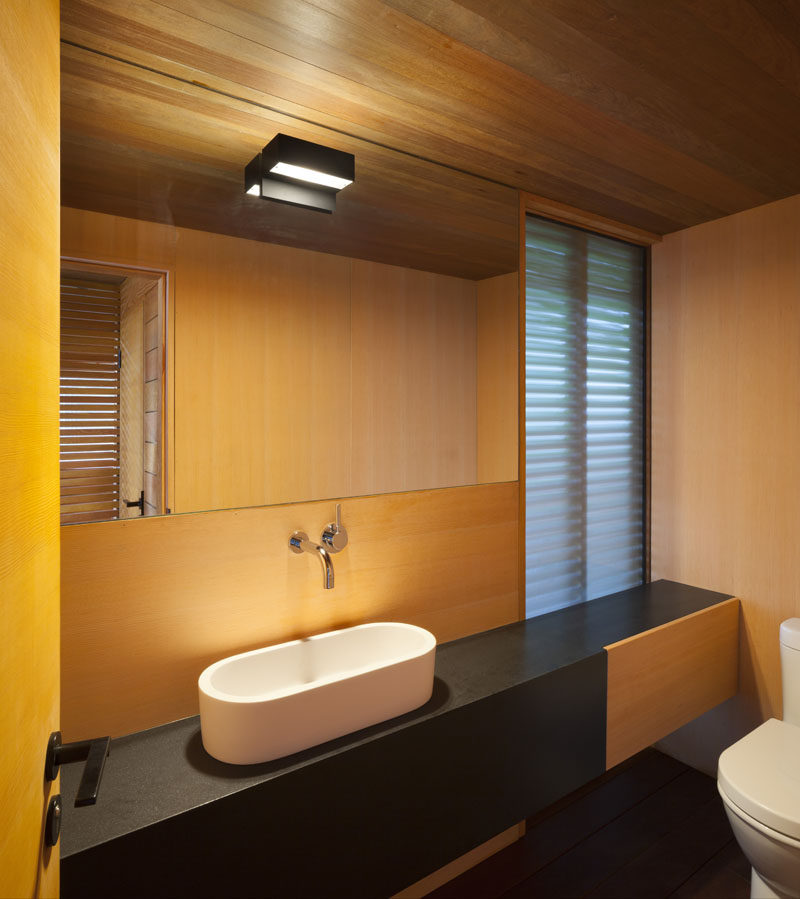 ---
Here's a look at the change room with bench seating. You can really see how the glass panels allow the light in, but provide additional privacy.
---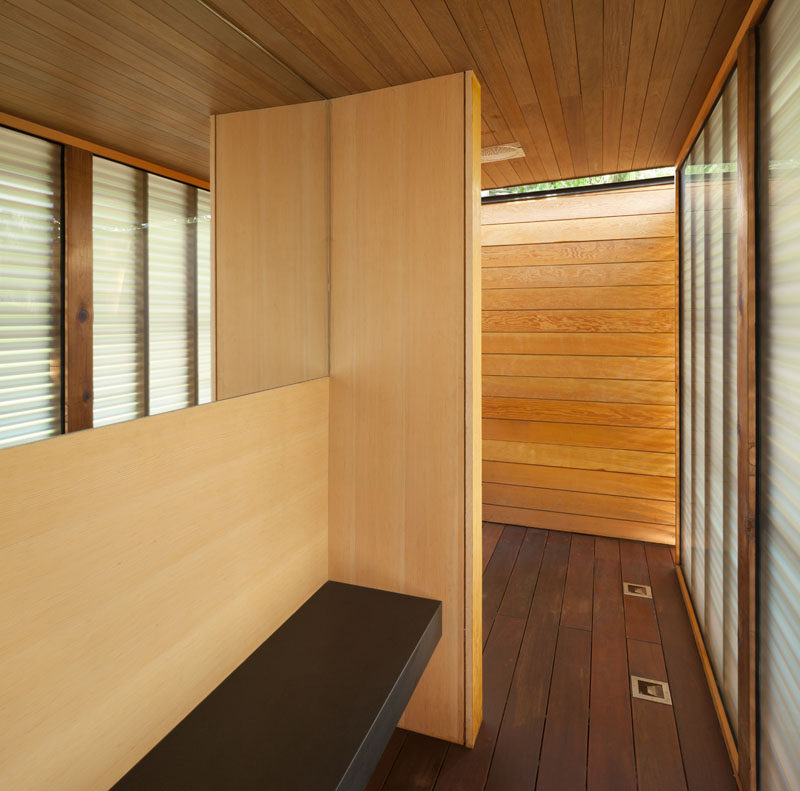 ---
Around the corner from the change room is a rainfall shower that's partially open to the outdoors to accommodate the tree that shares the same space.
---