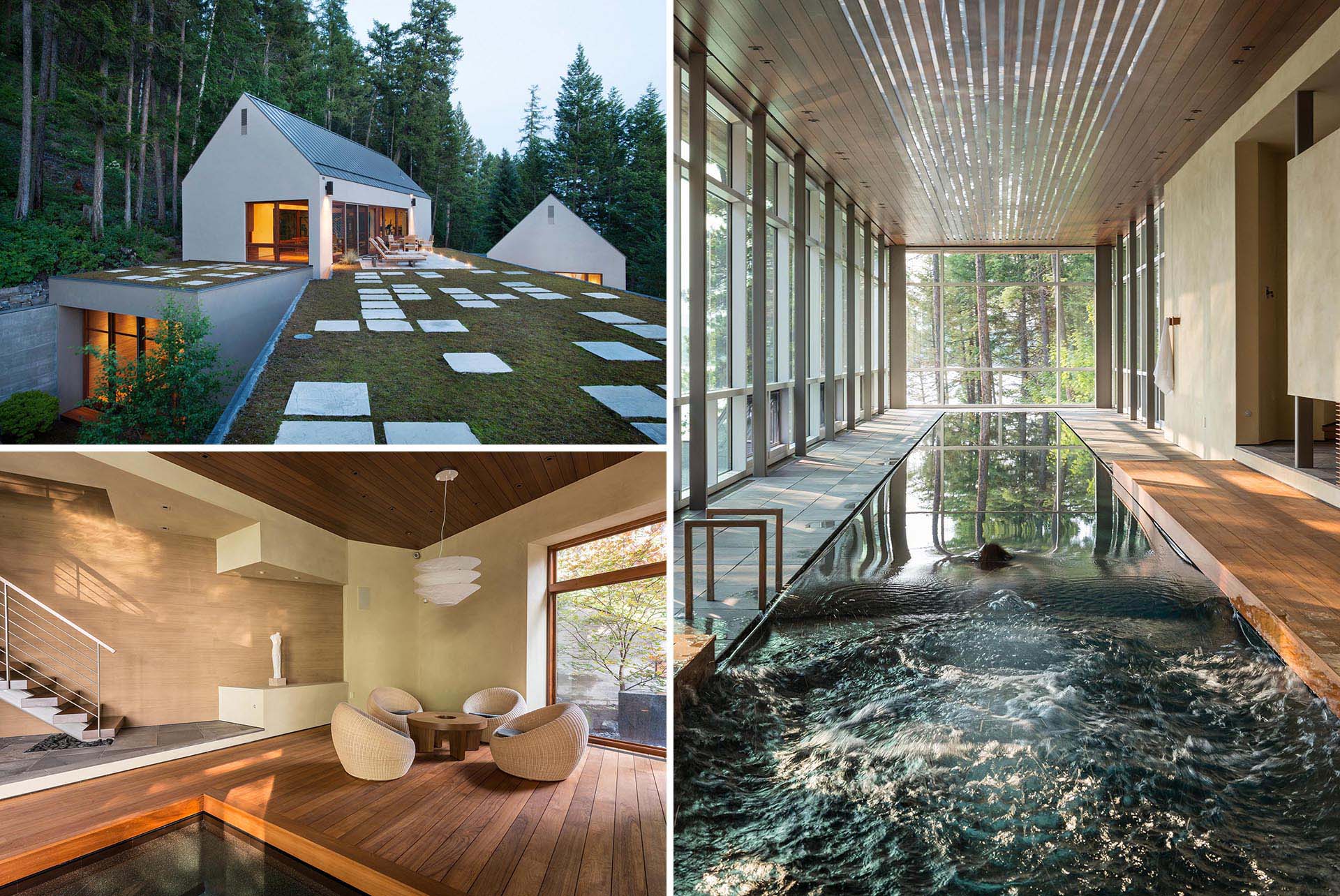 Architecture firm Cushing Terrell has designed a contemporary pool house and art gallery for a home in Whitefish, Montana.
A stone pathway through the trees and shrubs leads to a small collection of stucco-clad buildings perched on a steep slope high above Whitefish Lake.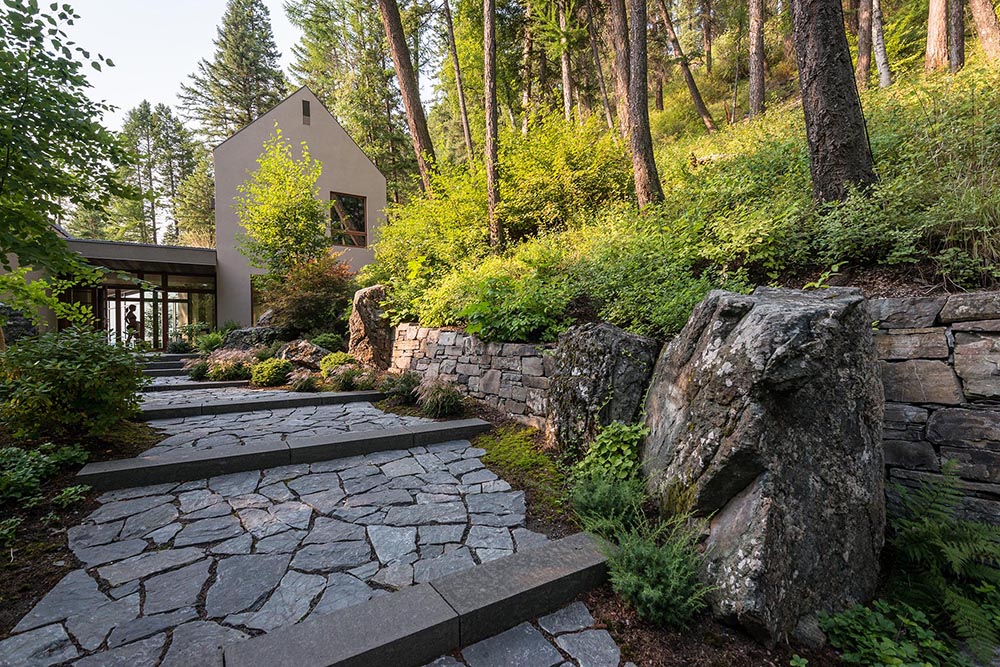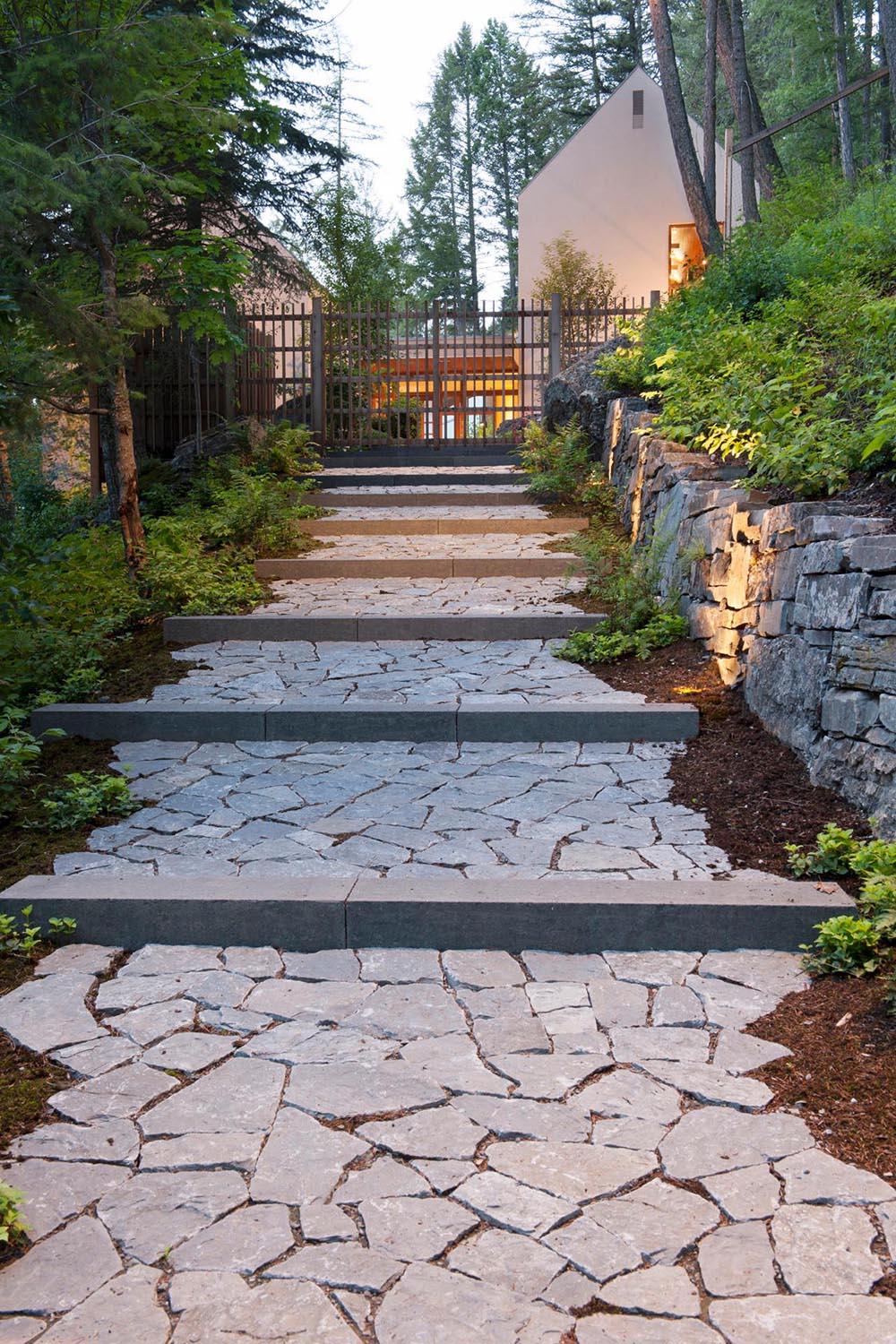 Helping blend the buildings into their surroundings are green roof elements that host a moss garden punctuated by limestone pavers.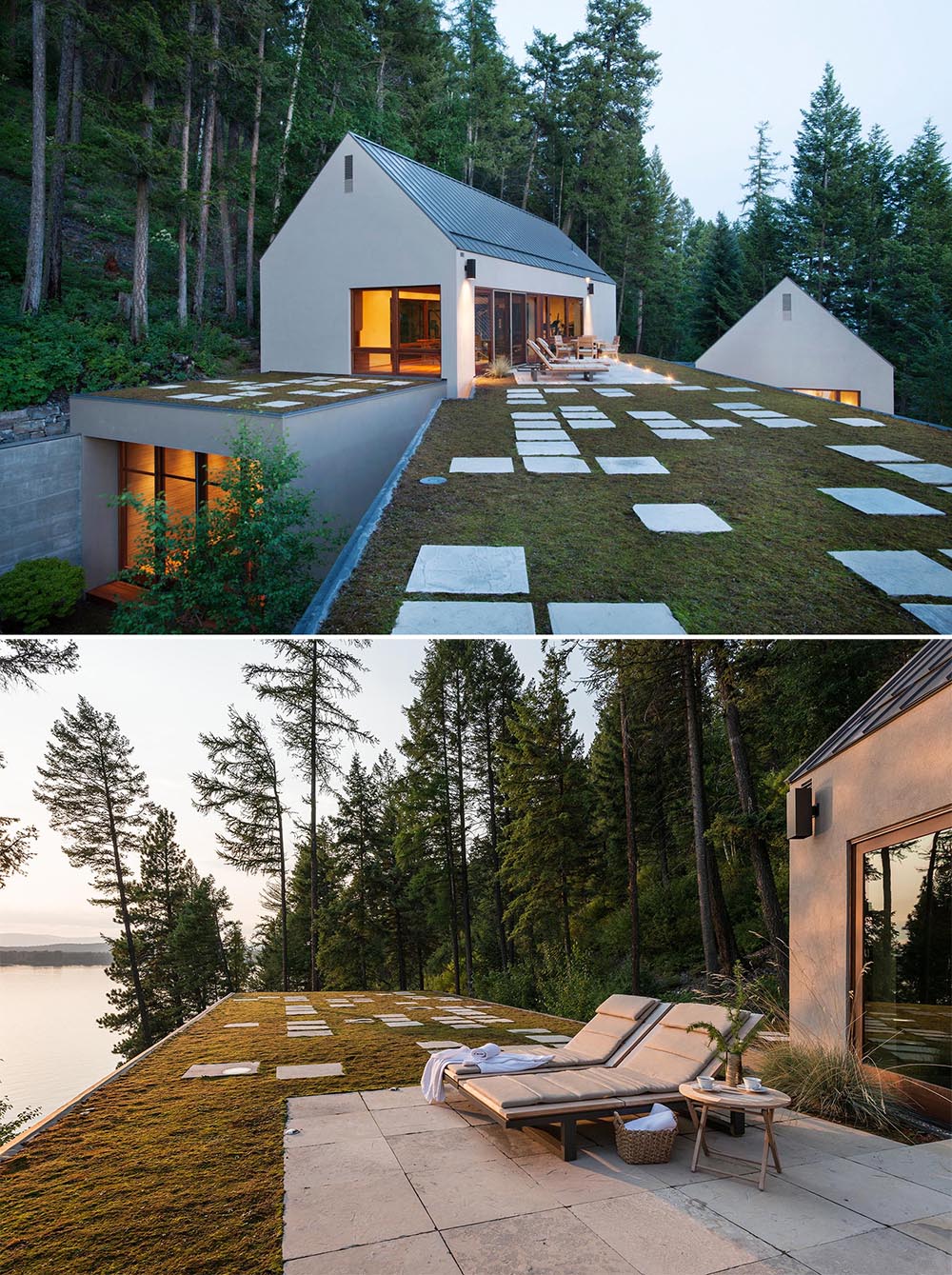 Throughout the interiors, long-lasting teak and limestone are used for flooring.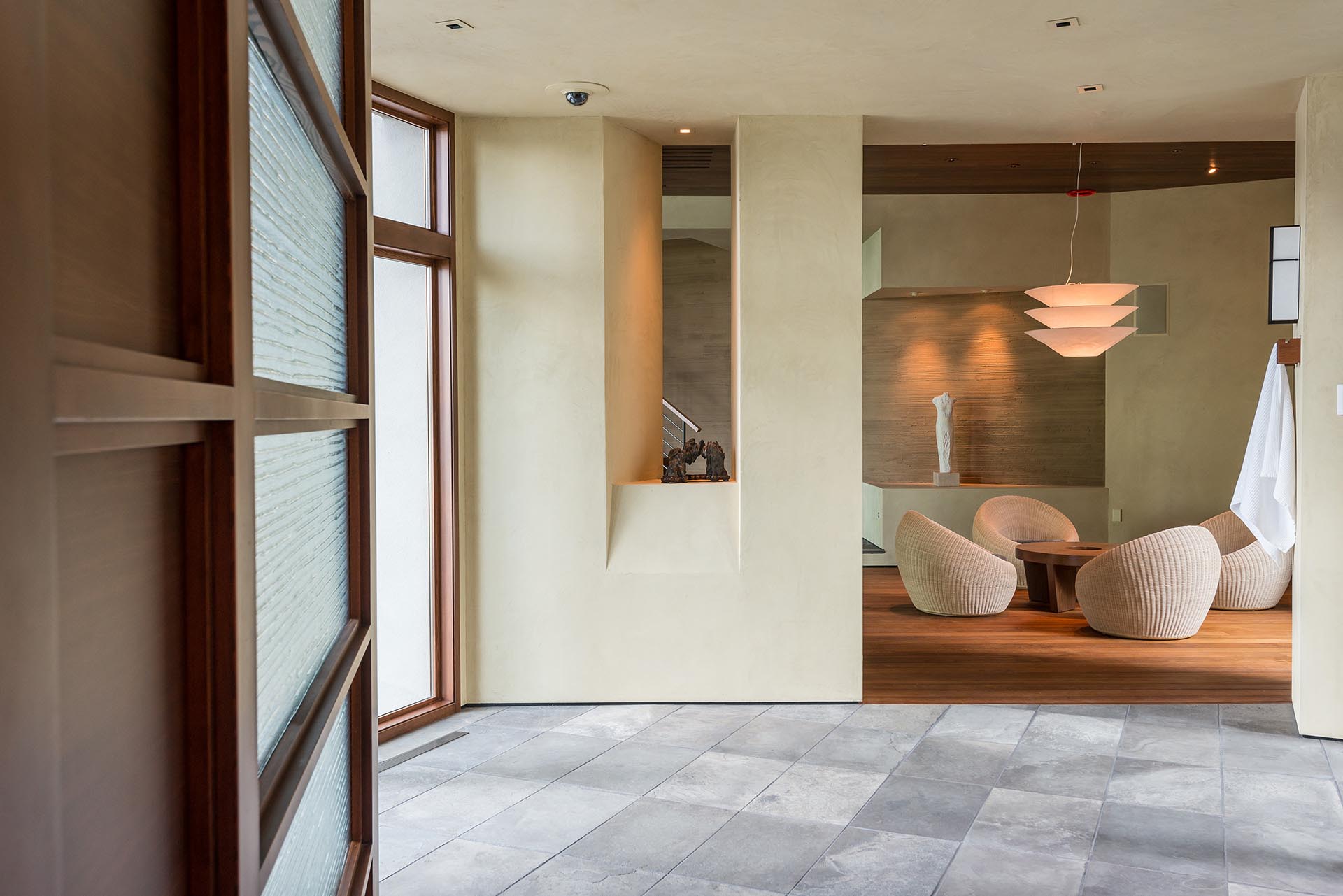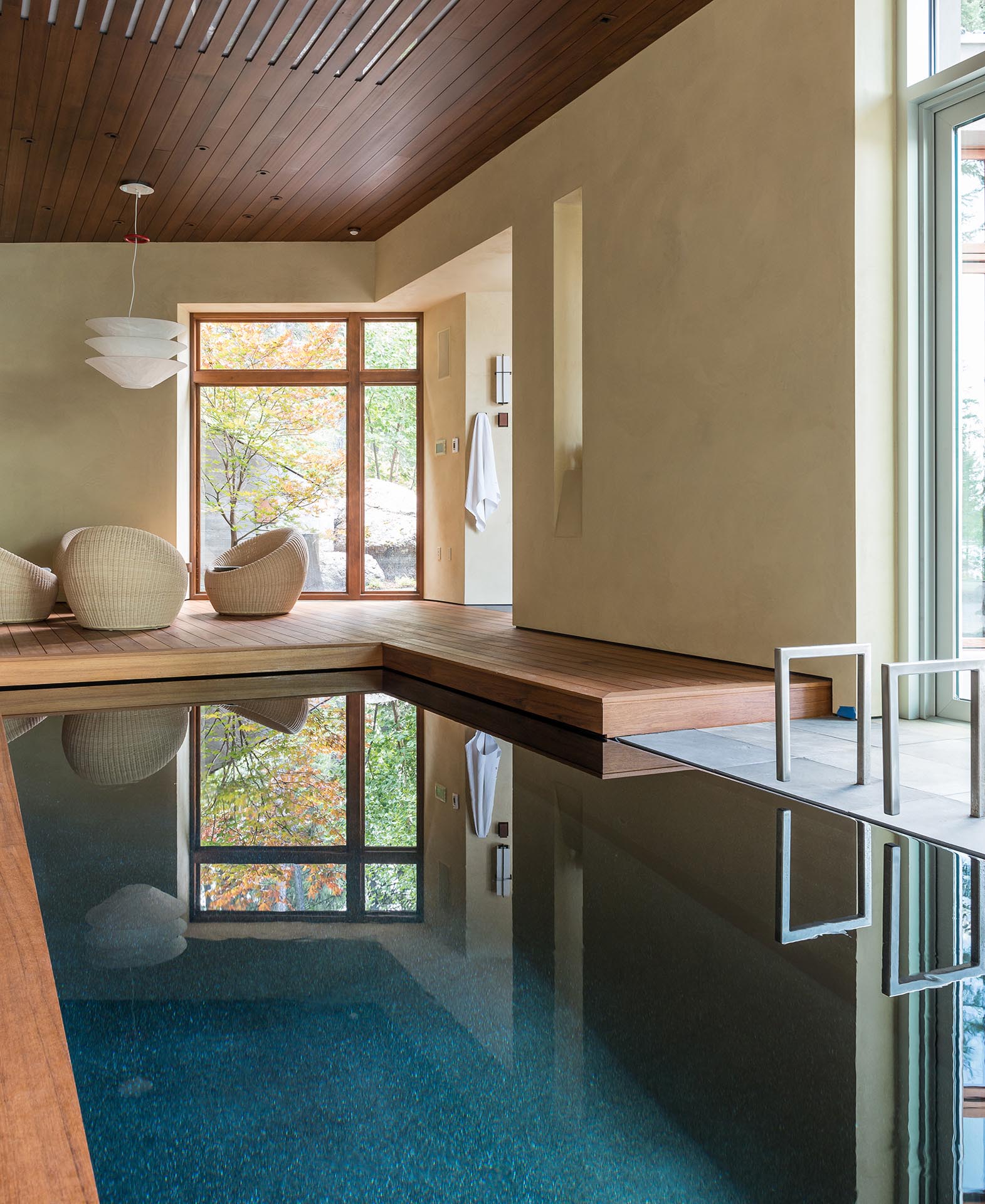 A 75-foot-long, single-lane lap pool is naturally lit by the floor-to-ceiling windows during the day, however, at night, lines of lighting have been embedded into the ceiling.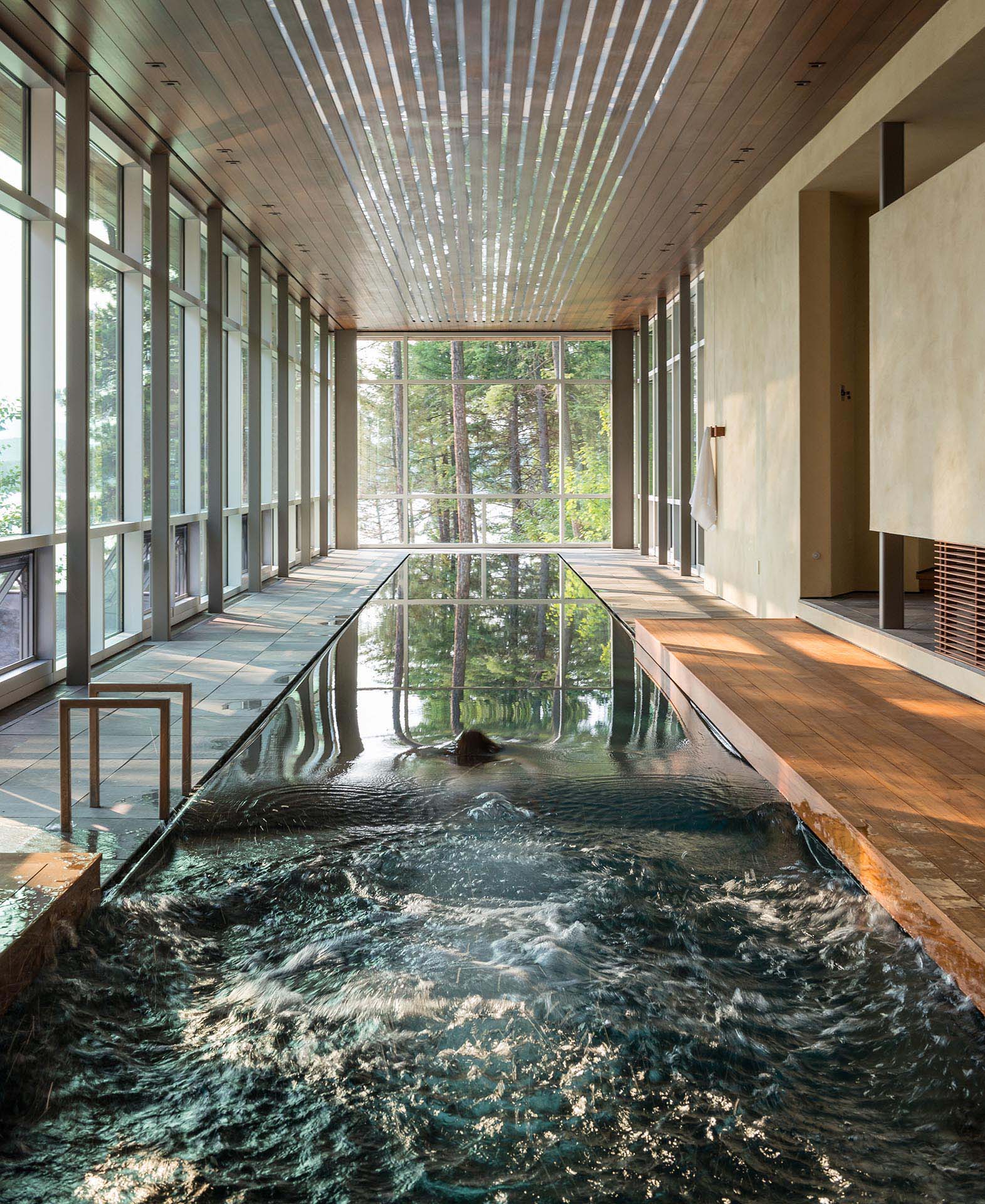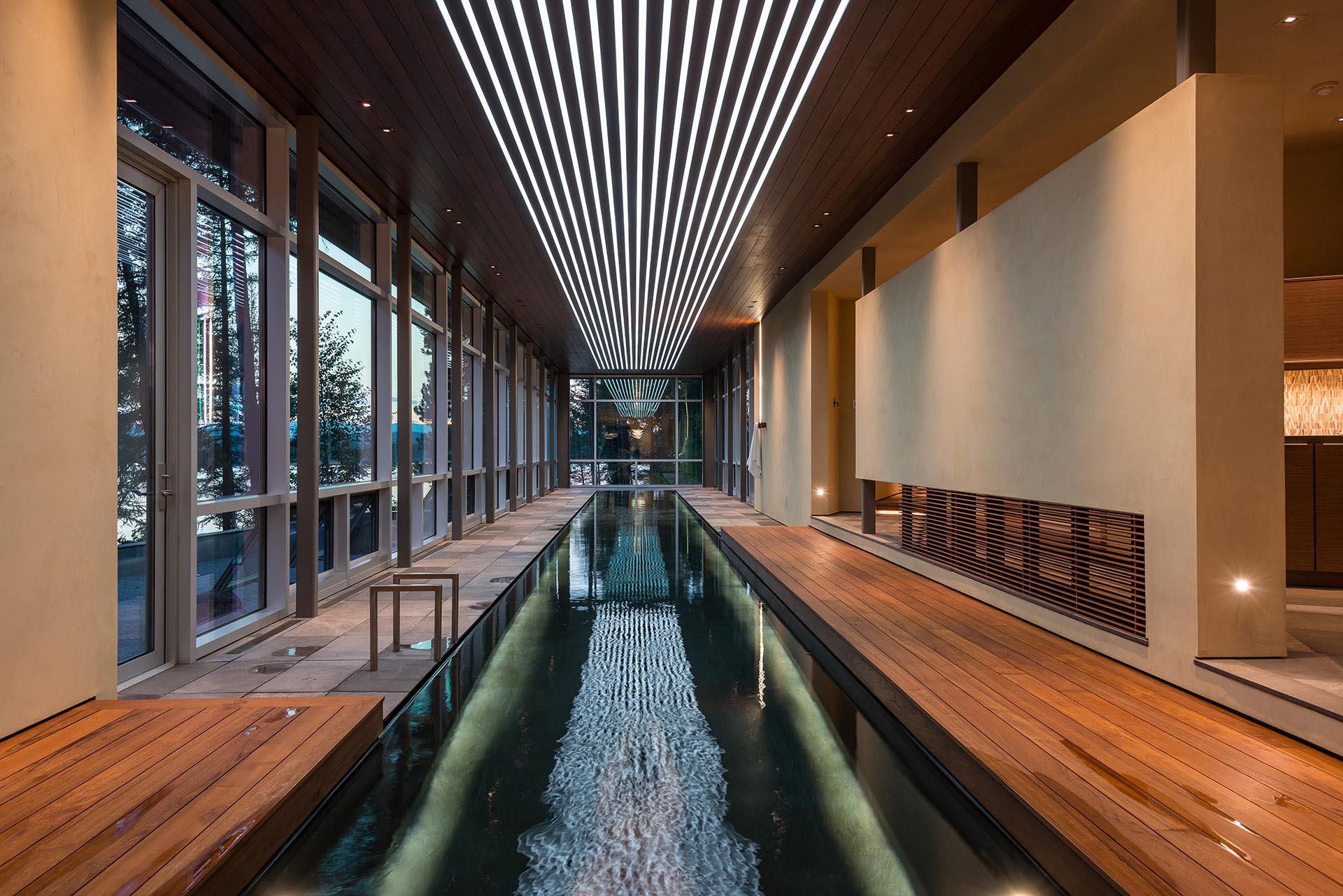 Stairs connect the pool with the gym on the upper level.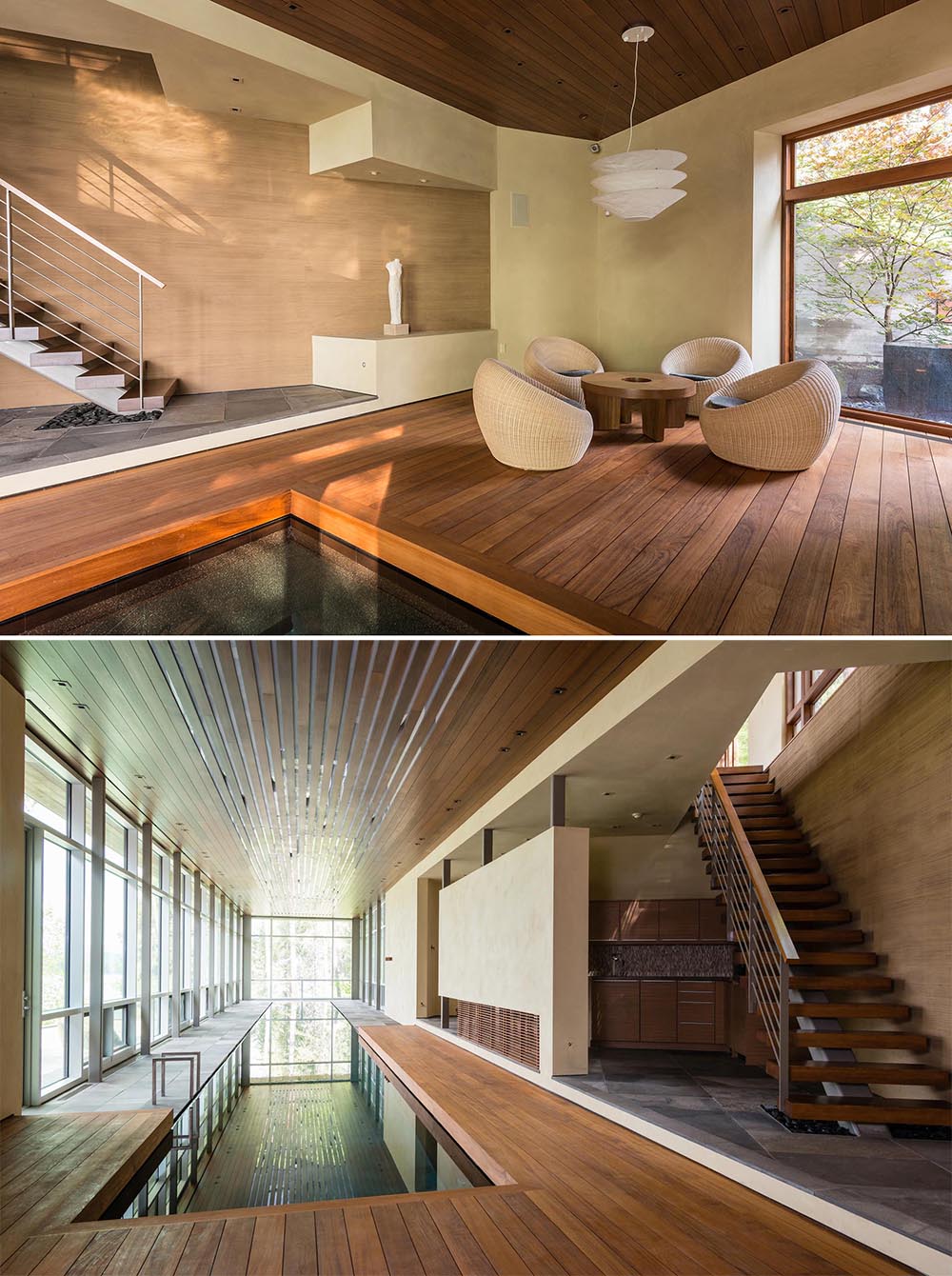 The gym showcases a wood-lined ceiling that complements the flooring and the window frames. The gym also has doors that provide access to the green roof.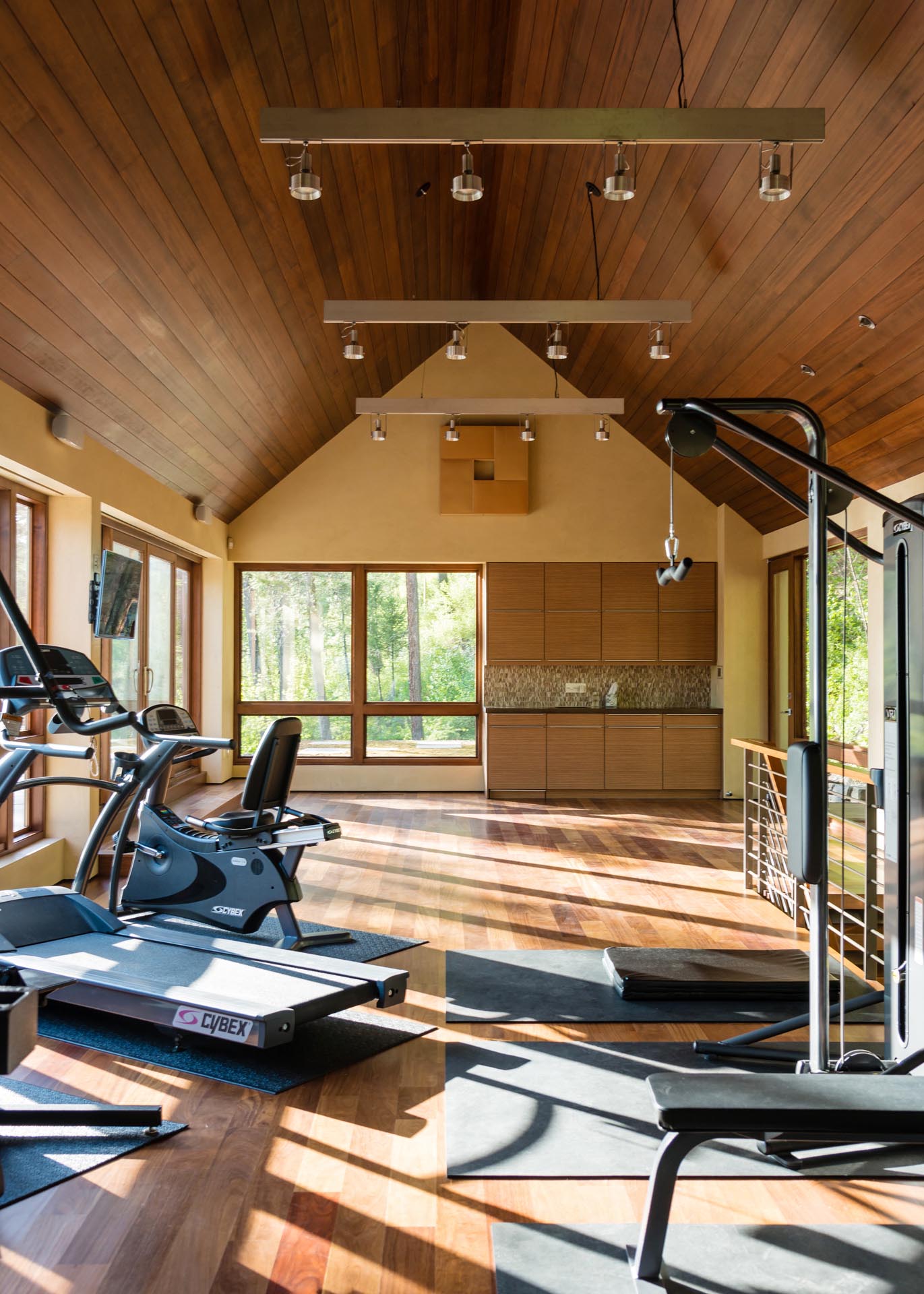 In a bathroom, decorative natural with earthy colors provides a backdrop for the mirror, while a sliding screen door lets the light from the nearby window travel through to the interior space.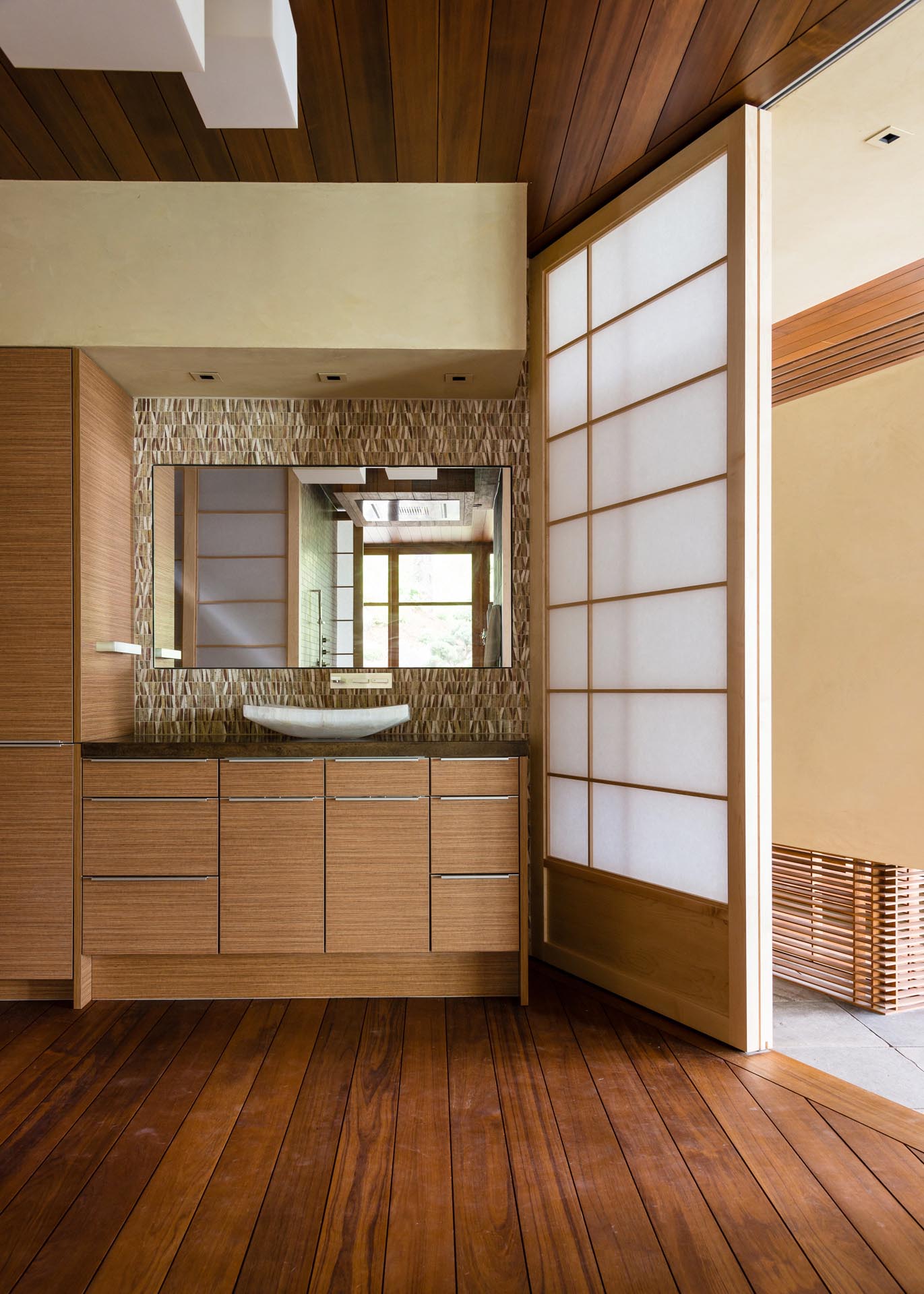 The stand-alone bathhouse features an infinity edge, custom-designed limestone soaking tub, and sliding doors that open to the outdoors.