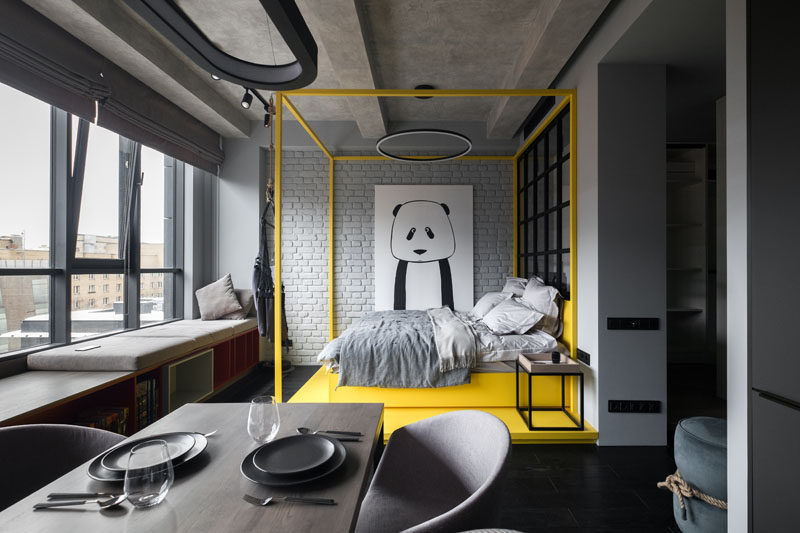 Cartelle Design has completed the interiors of a small apartment in Moscow, Russia, for a young woman who wanted a modern and stylish space.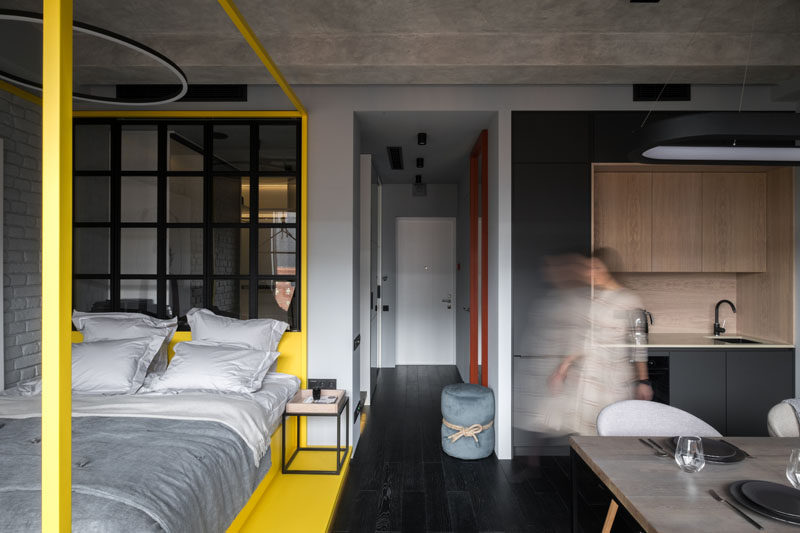 ---
The main open plan area of the apartment has the kitchen and dining area on one side. A minimal matte black kitchen with wood accents was added to the wall, while a dining table provides additional food prep space and a place to dine.
---
---
Running the length of the window is a bench that has two cushioned areas on either end, designed for relaxing and looking at the neighborhood below. Built beneath the bench is open shelving for showcasing the owner's book collection.
---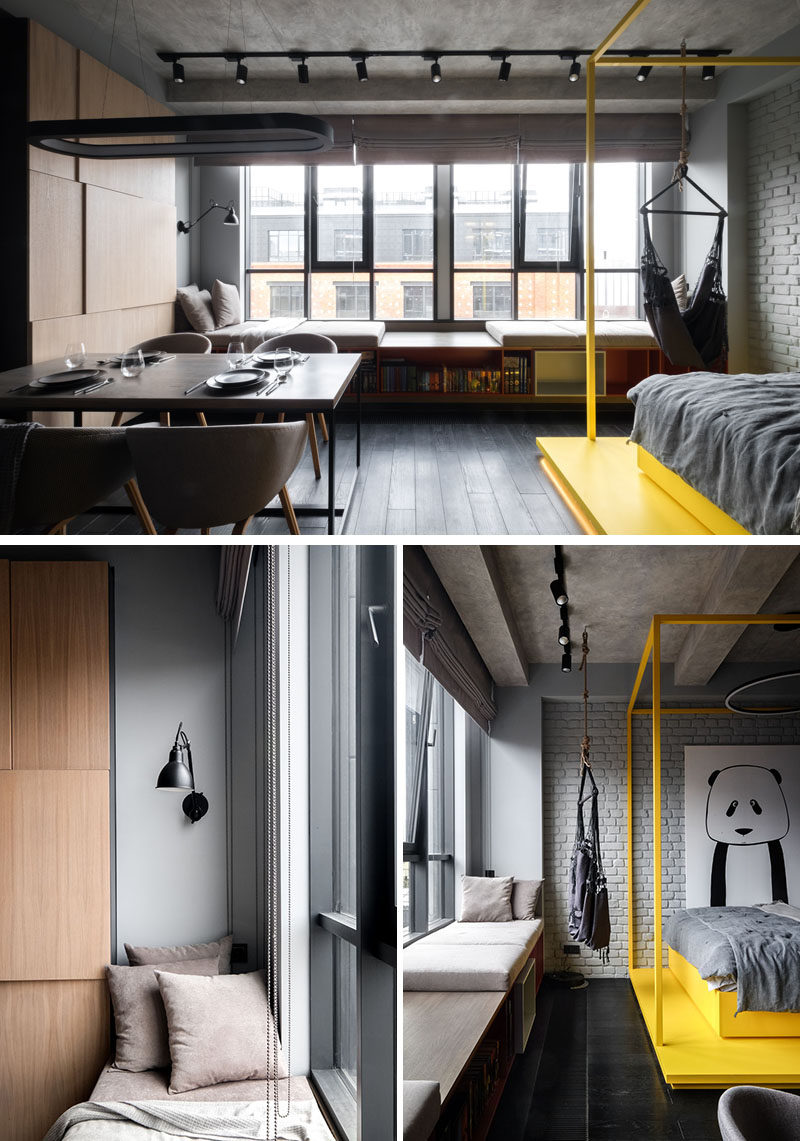 ---
A bright yellow pop of color has been added to the monochrome interior in the form of a bed platform and bed frame. The bed sits beside a painted grey brick wall that has a large panda art piece, adding a bit of personality to the space.
---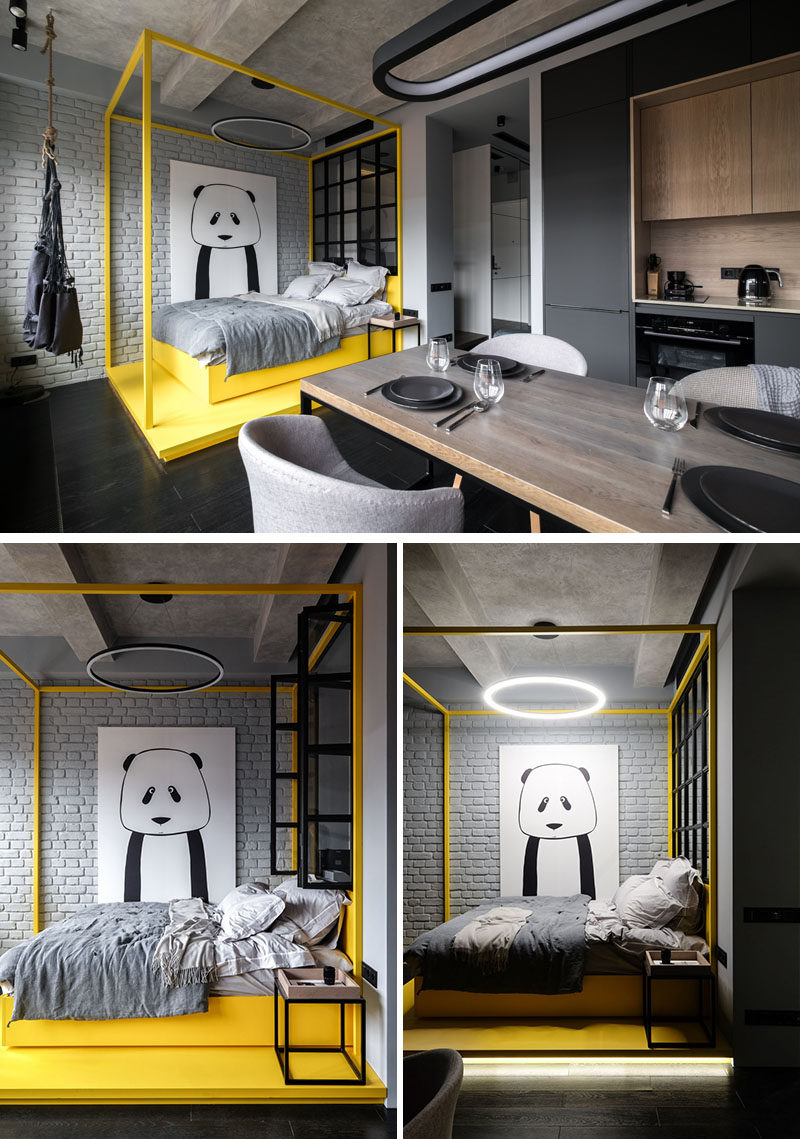 ---
Black framed windows behind the bed separate the sleeping area from the small home office and wardrobe.
---
---
The black-framed windows have been installed to allow the natural light from the main windows to reach through to the home office.
---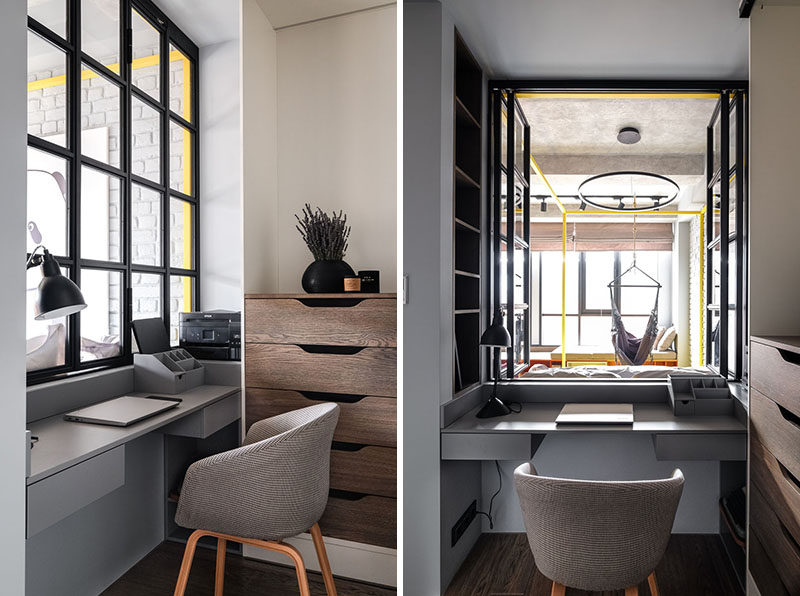 ---
Also in the same space as the home office is the wardrobe, designed with floor-to-ceiling shelving.
---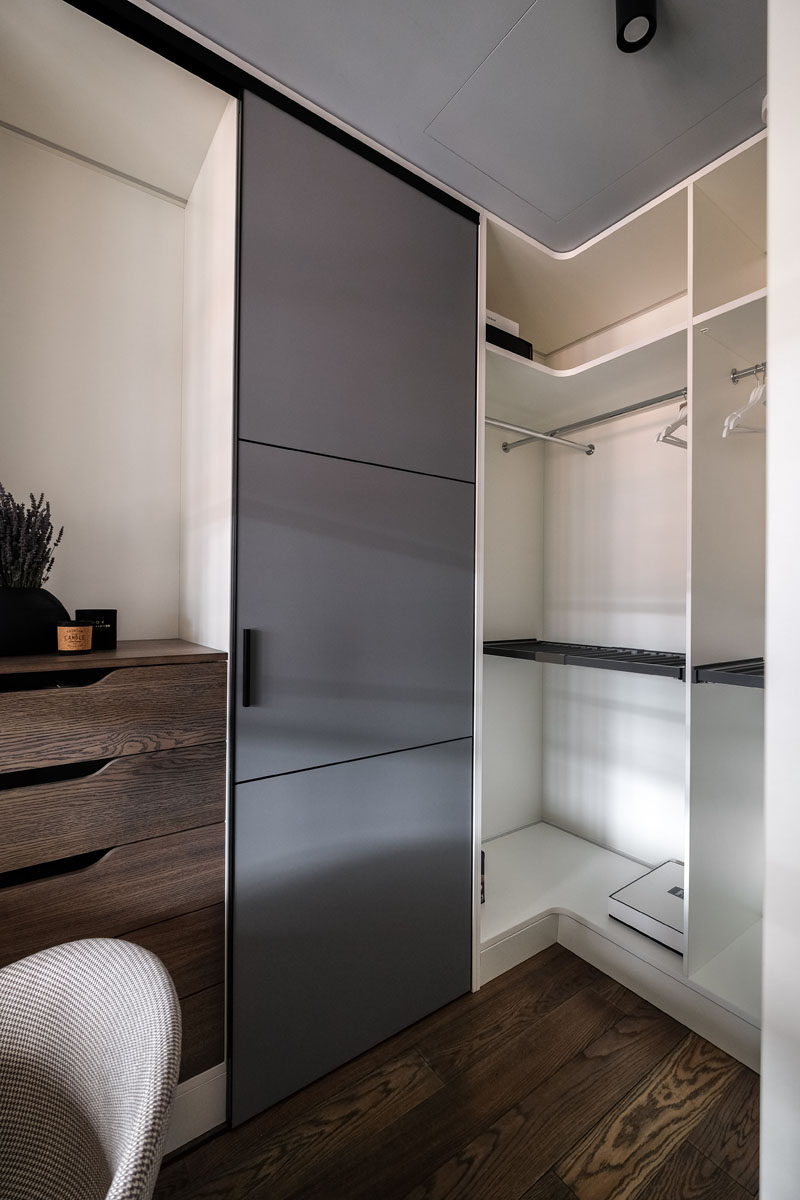 ---
In the bathroom, the monochrome palette has been brightened up with the use of a peach subway tile in the shower.
---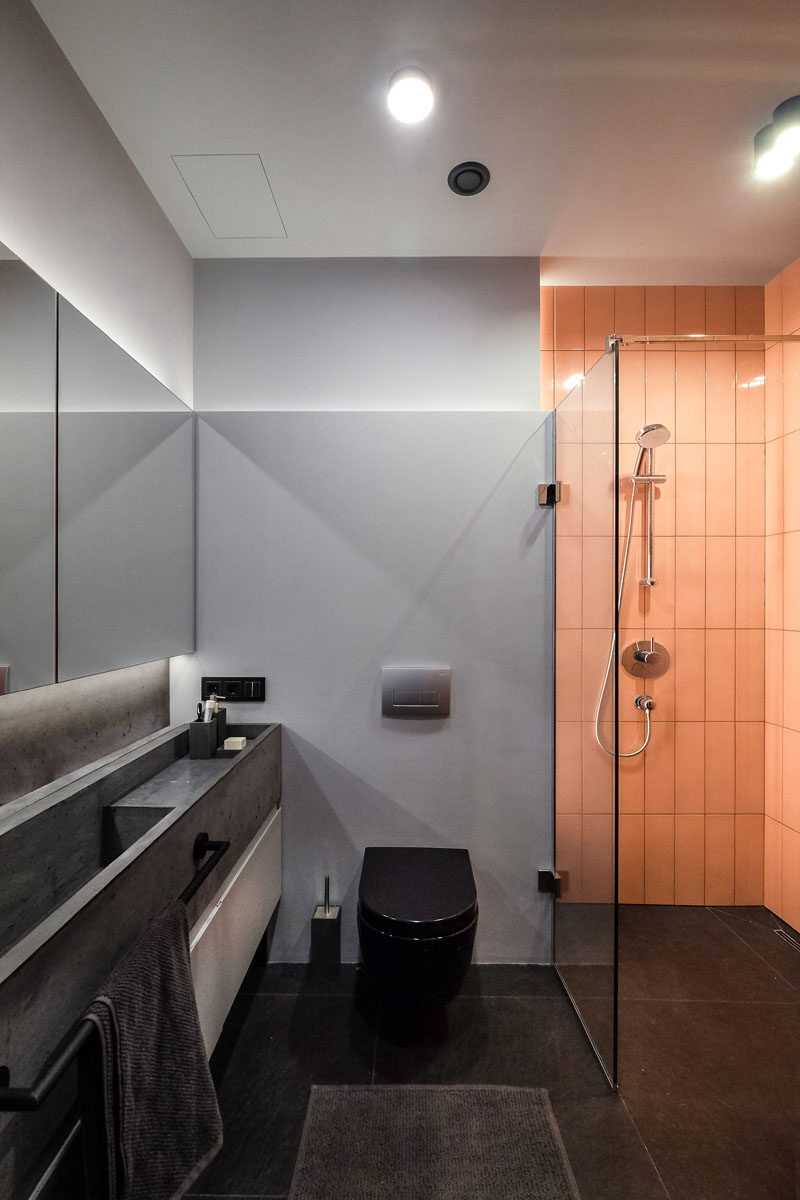 ---