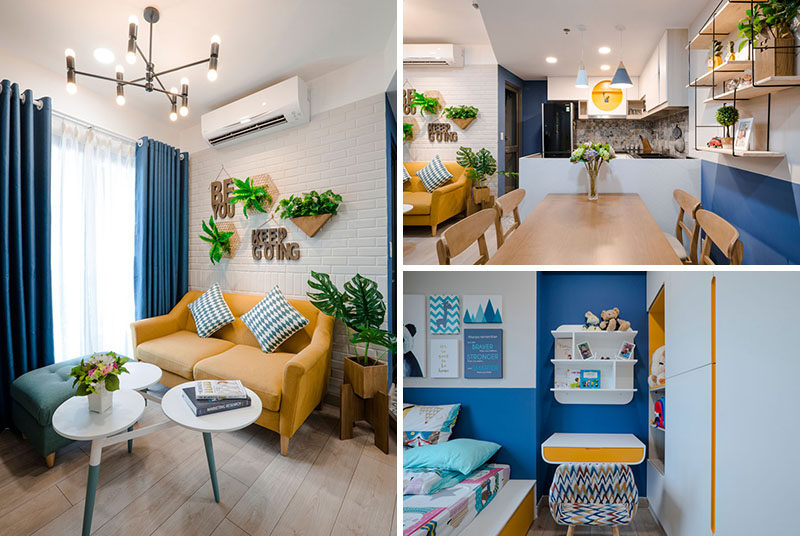 Design studio TOKI HOME  have completed a cozy apartment in Vietnam, for a mother and her 5-year-old son, who wanted a cheerful space that would be welcoming.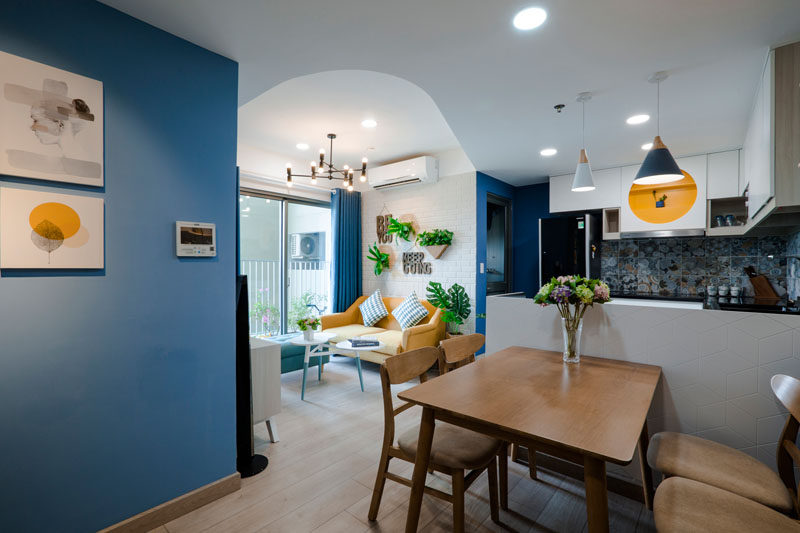 ---
Throughout the apartment, yellow and blue have been used to create a bright interior with an airy feeling. Stepping inside, the dining area is right near the front door. Wood shelves, decorated with plants and personal items, hang on the wall, while a blue section of wall matches up with the line of the kitchen.
---
---
In the kitchen, the floor has been raised to separate it from the living area, and encaustic tiles cover the floor and backsplash. White cabinets were used to help make the kitchen feel larger.
---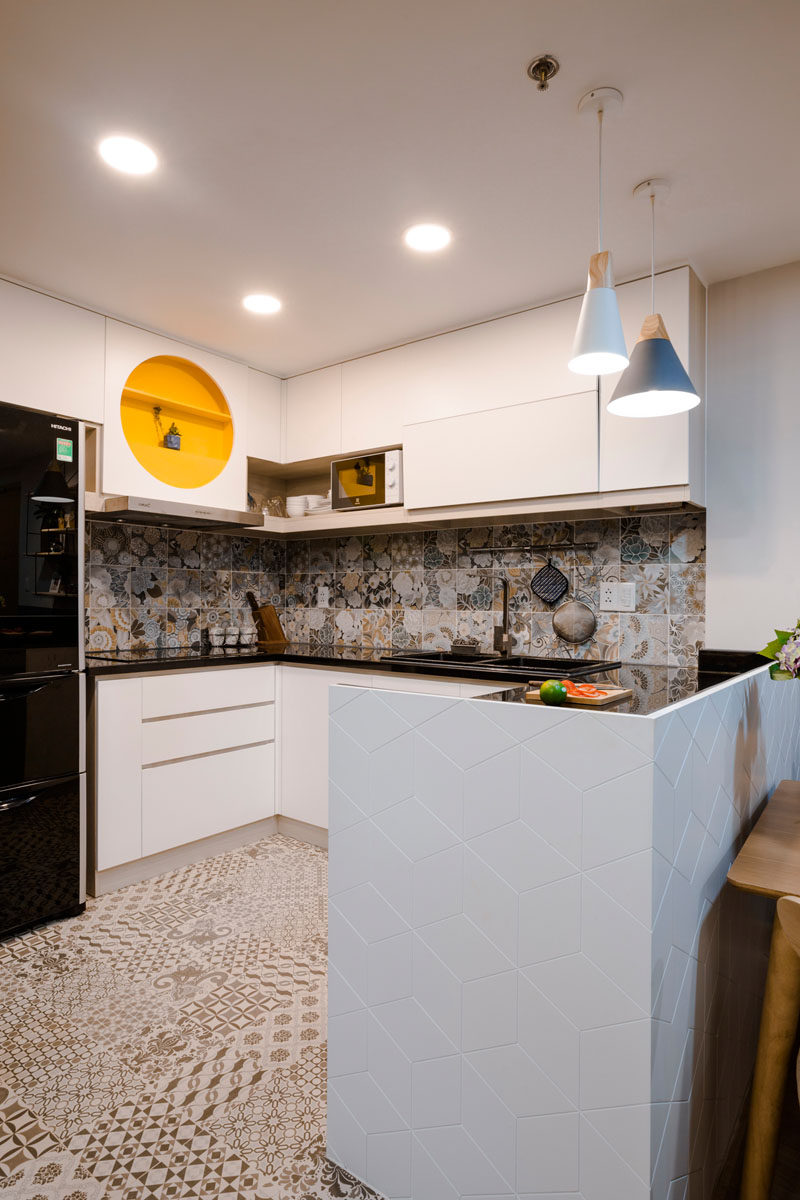 ---
In the living room, a warm yellow sofa has been paired with a painted white brick wall, bright green plants and blue curtains for a contemporary look.
---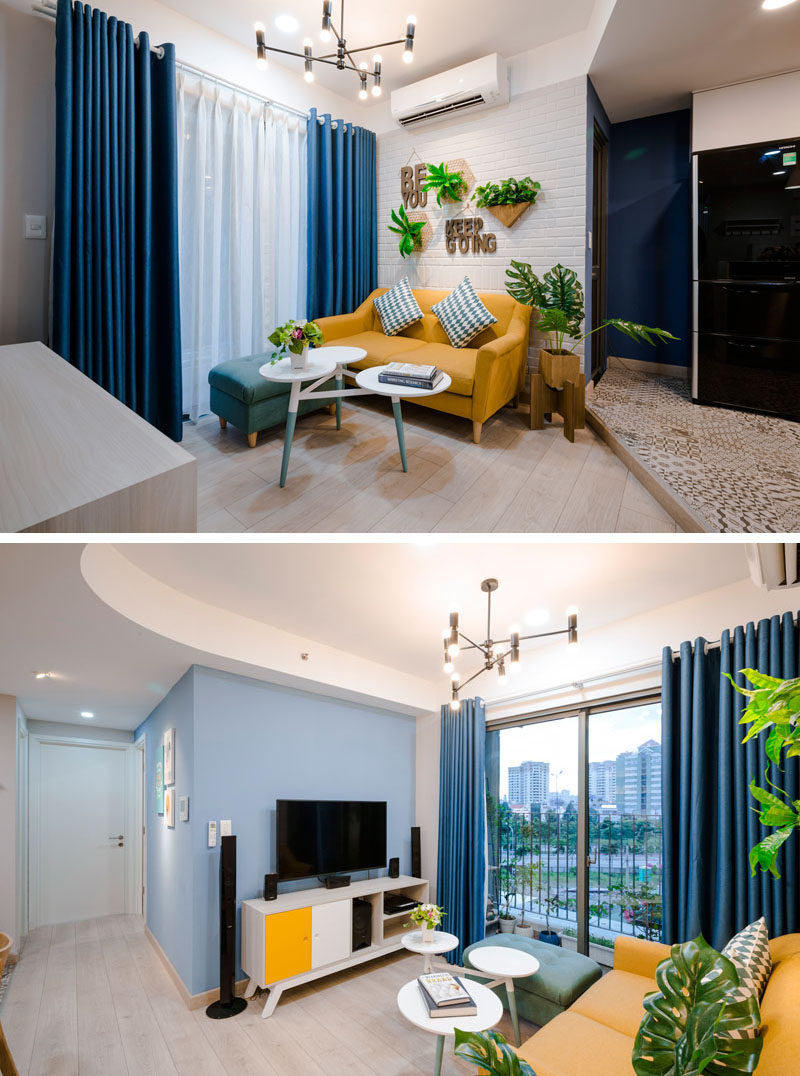 ---
Here's a closer look at the wall behind the couch.
---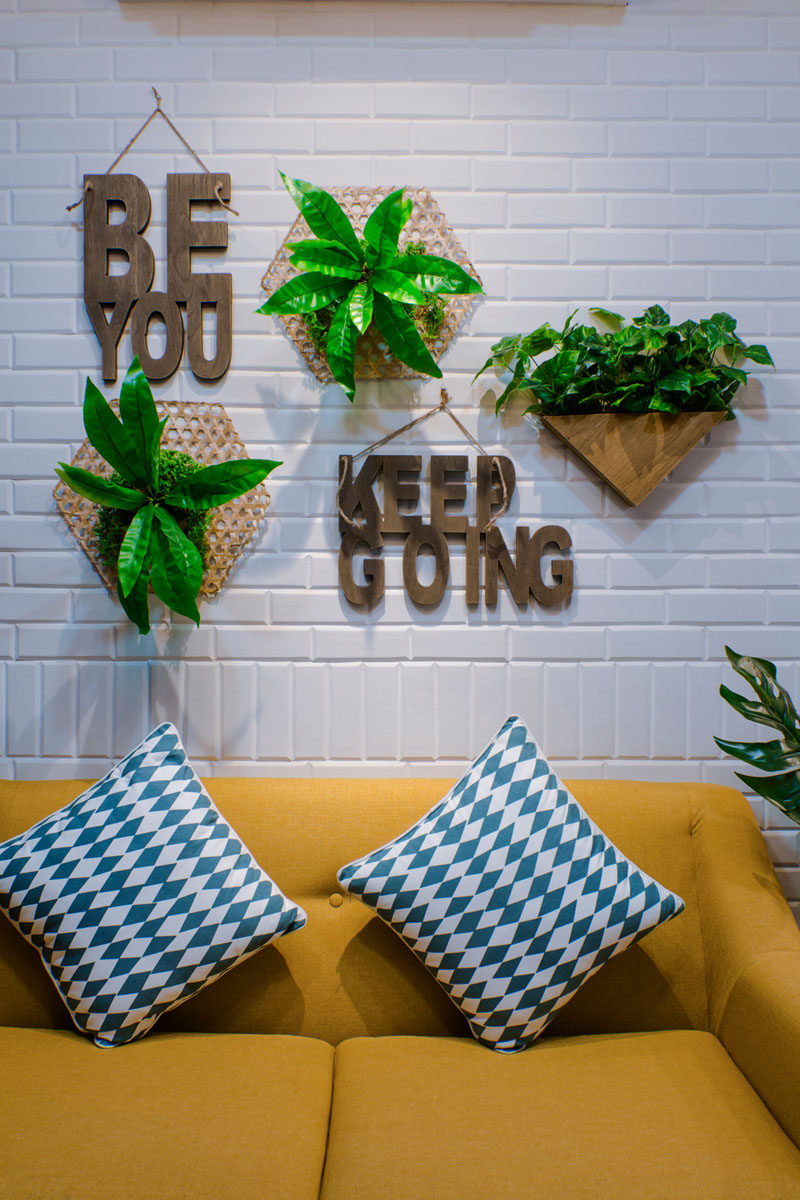 ---
In the mother's bedroom, a soft blue accent wall creates a relaxing environment, while a pop of yellow in the small vanity and shelves adds a cheerful touch.
---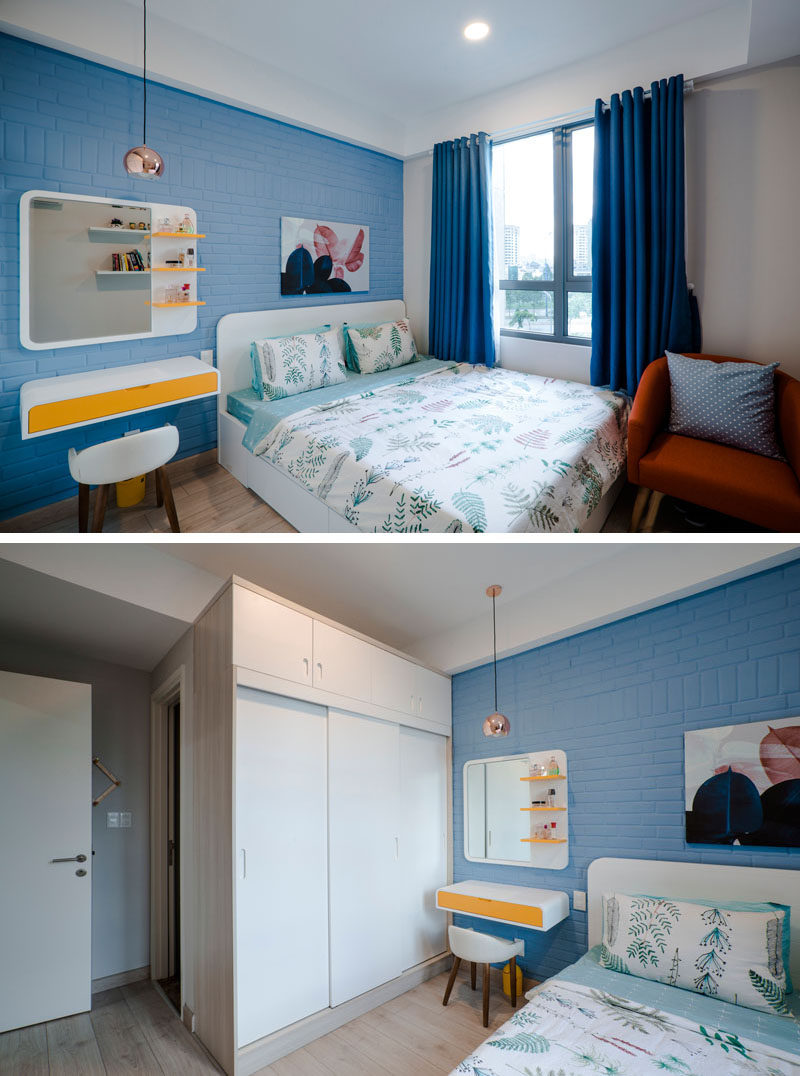 ---
In the boy's bedroom, there's an alcove for his desk, while dark blue sections of the wall wrap around to the window. Again, yellow has been used in the desk and shelving, creating a cohesive look throughout the apartment.
---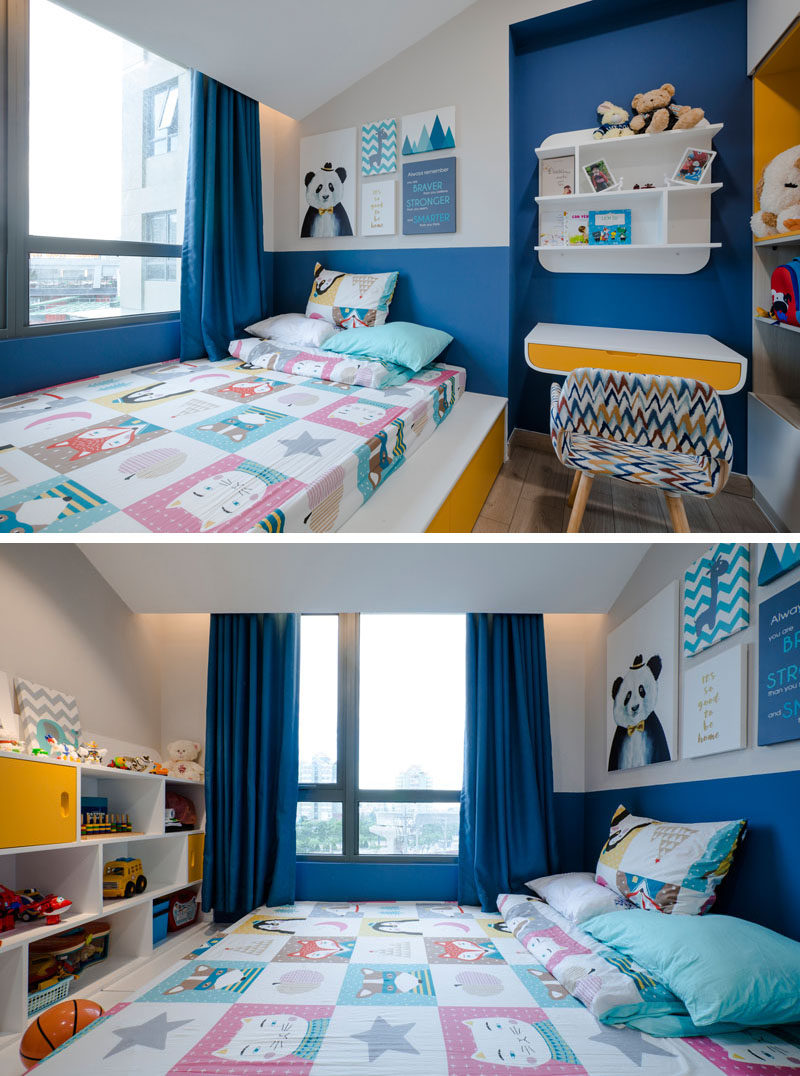 ---