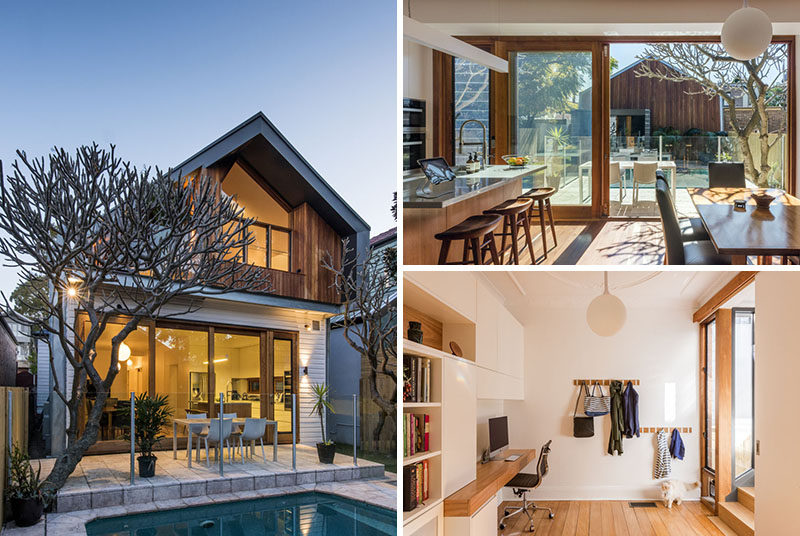 CHORDstudio have designed the renovation and extension of this heritage family home in Sydney, Australia, that includes a parent's retreat and additional storage.
From the front of the home, you can barely see the extension, and it still fits in with the other homes on the street.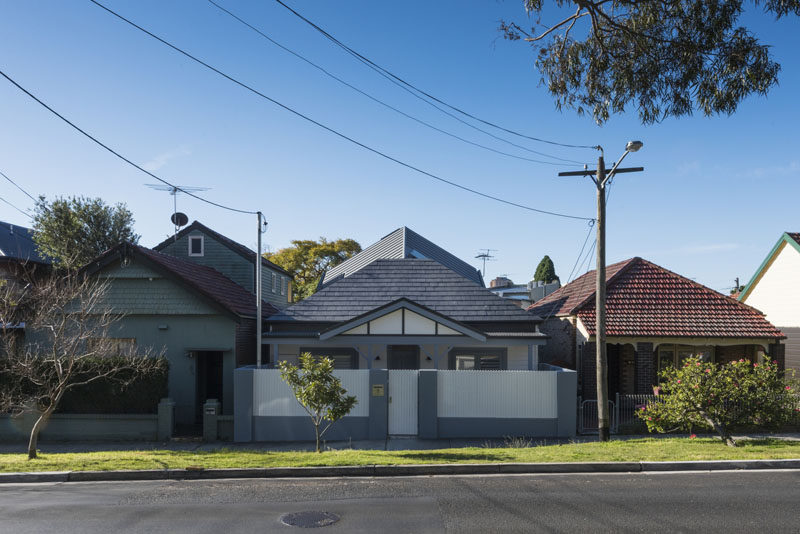 ---
From the rear of the home, you can see how they added an extension and included another floor on the home.
---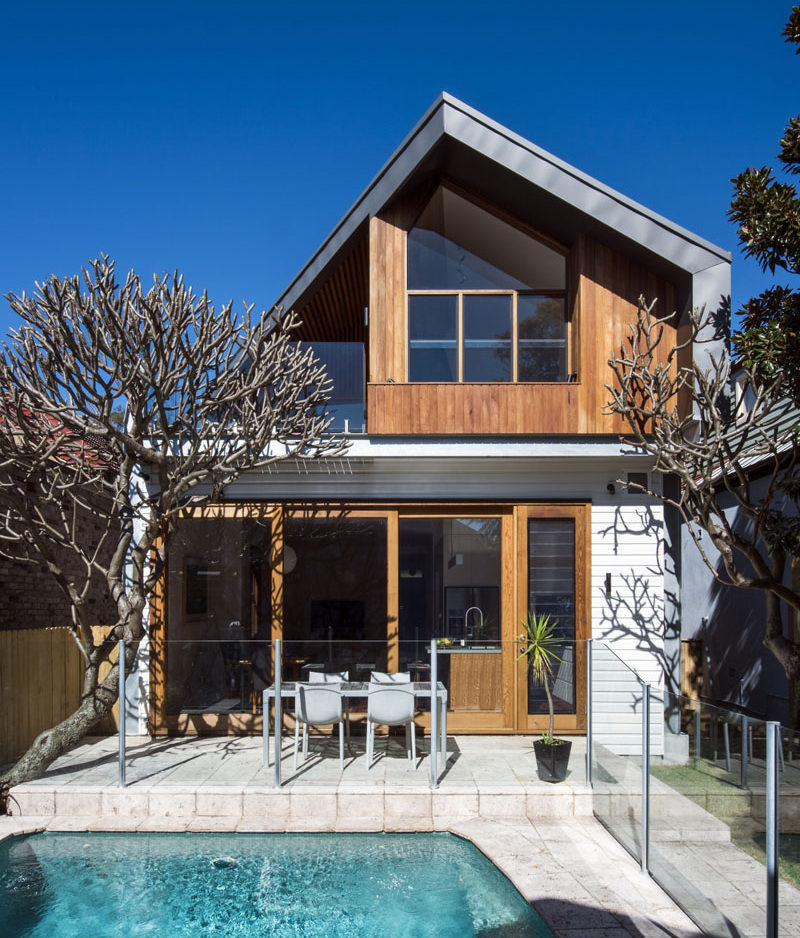 ---
Located on the other side of the pool is the new garage that matches the extension on the home and provides plenty of storage for the home owner's large collection of outdoor sporting goods.
---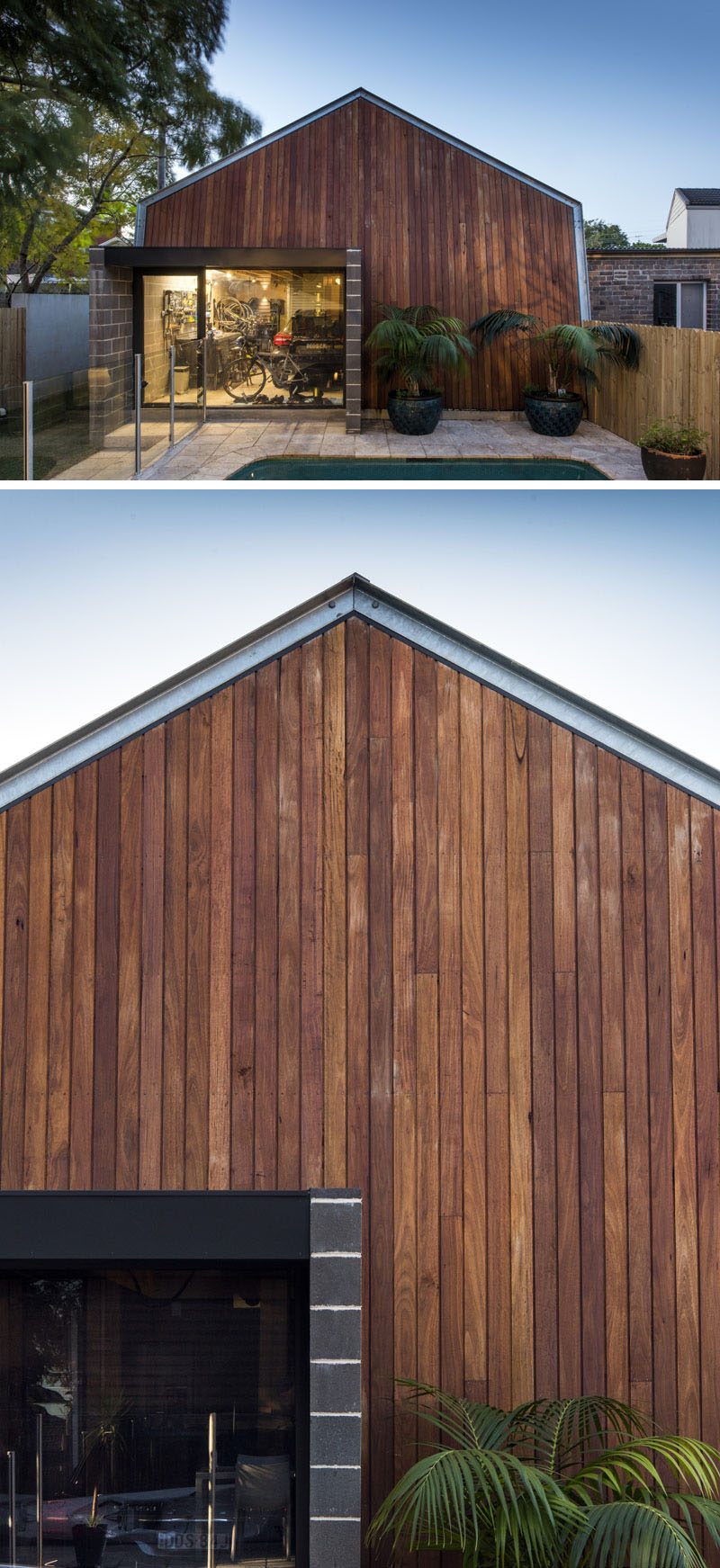 ---
Heading back into the house, there's an outdoor dining space that's accessed from the combined kitchen and dining room.
---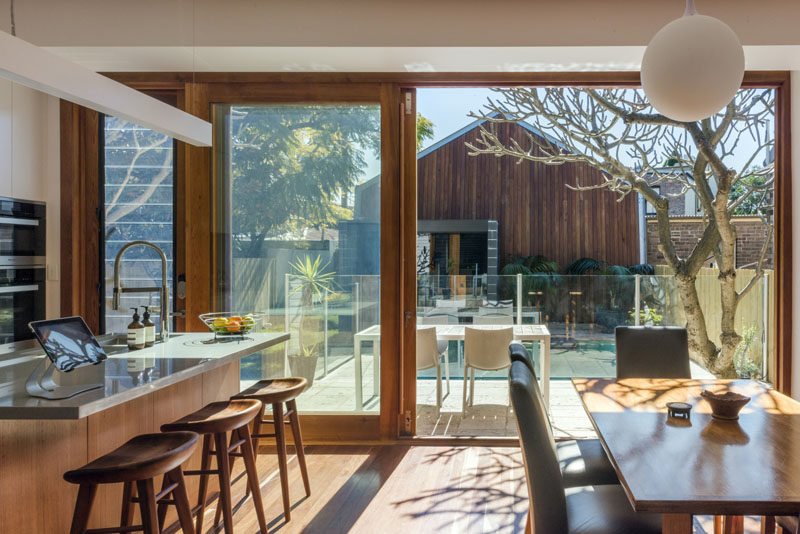 ---
Before heading upstairs, there's a small home office built into the hallway.
---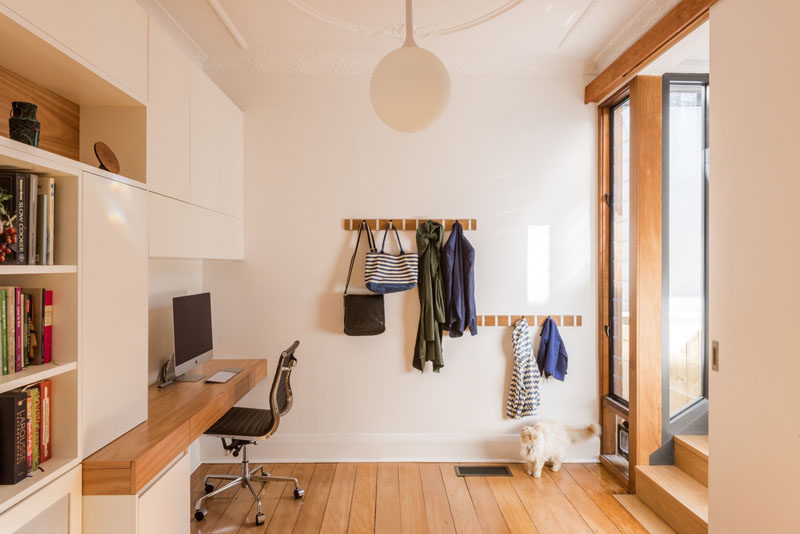 ---
The wood stairs, handrail, and window frames break up white walls and ceiling.
---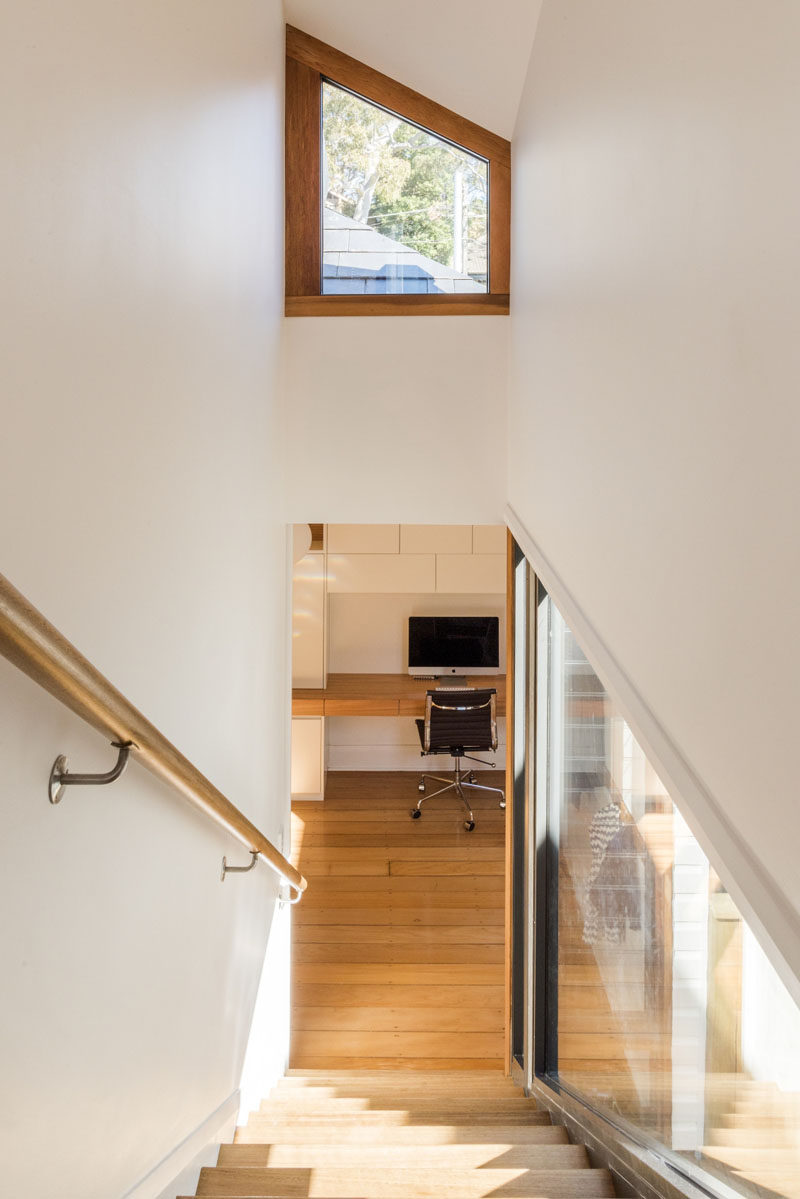 ---
At the top of the stairs is the parent's retreat, with a covered balcony overlooking the backyard, and a small living room.
---

---
Just off the living room is the bedroom, that's accessed through a large sliding door.
---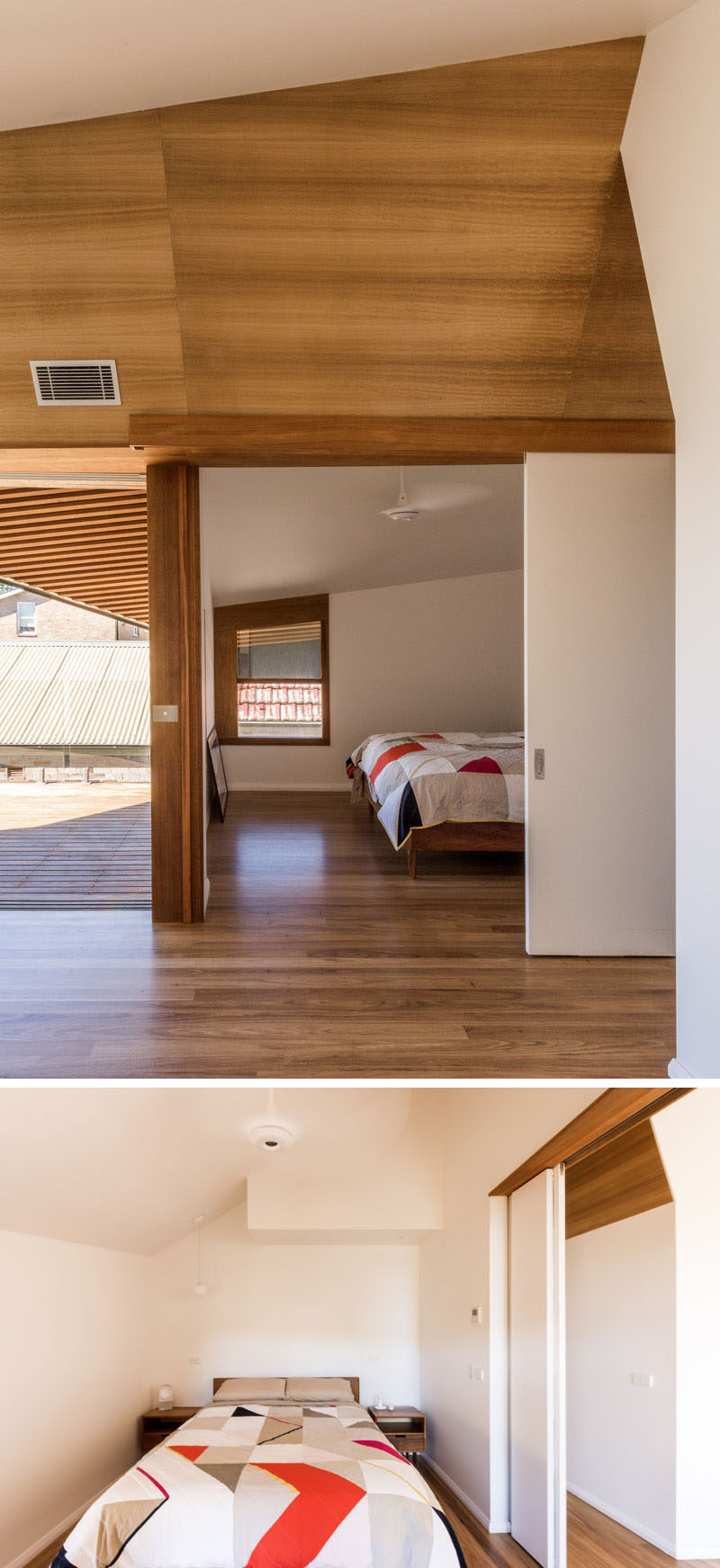 ---
There's also a bathroom with dark tile floors and a standalone shower, that's lit by a window.
---