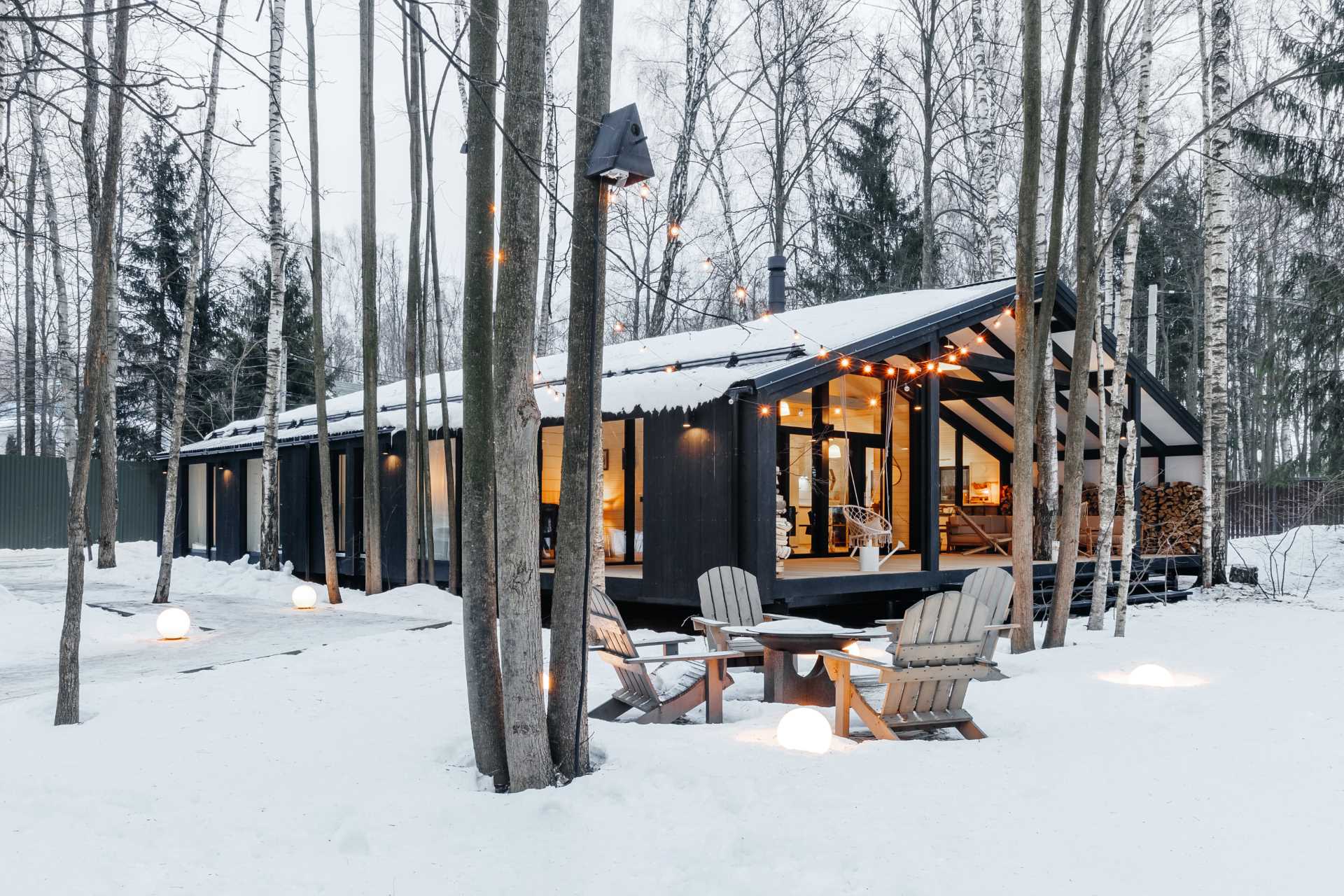 BIO-architects together with DublDom, have sent us photos of their latest project, DUB, a modular single-family home in Russia.
The modular house was pre-made at a factory, as well as the interior decorations, electrics, plumbing, and some furniture. The house was delivered by trucks and installed with a crane in one day on the lot, while another 1-2 weeks are required for the final exterior finish.
Inspired by a wood barn situated in the natural landscape, the architects used simple materials to re-create the barn look with a natural wood and black exterior.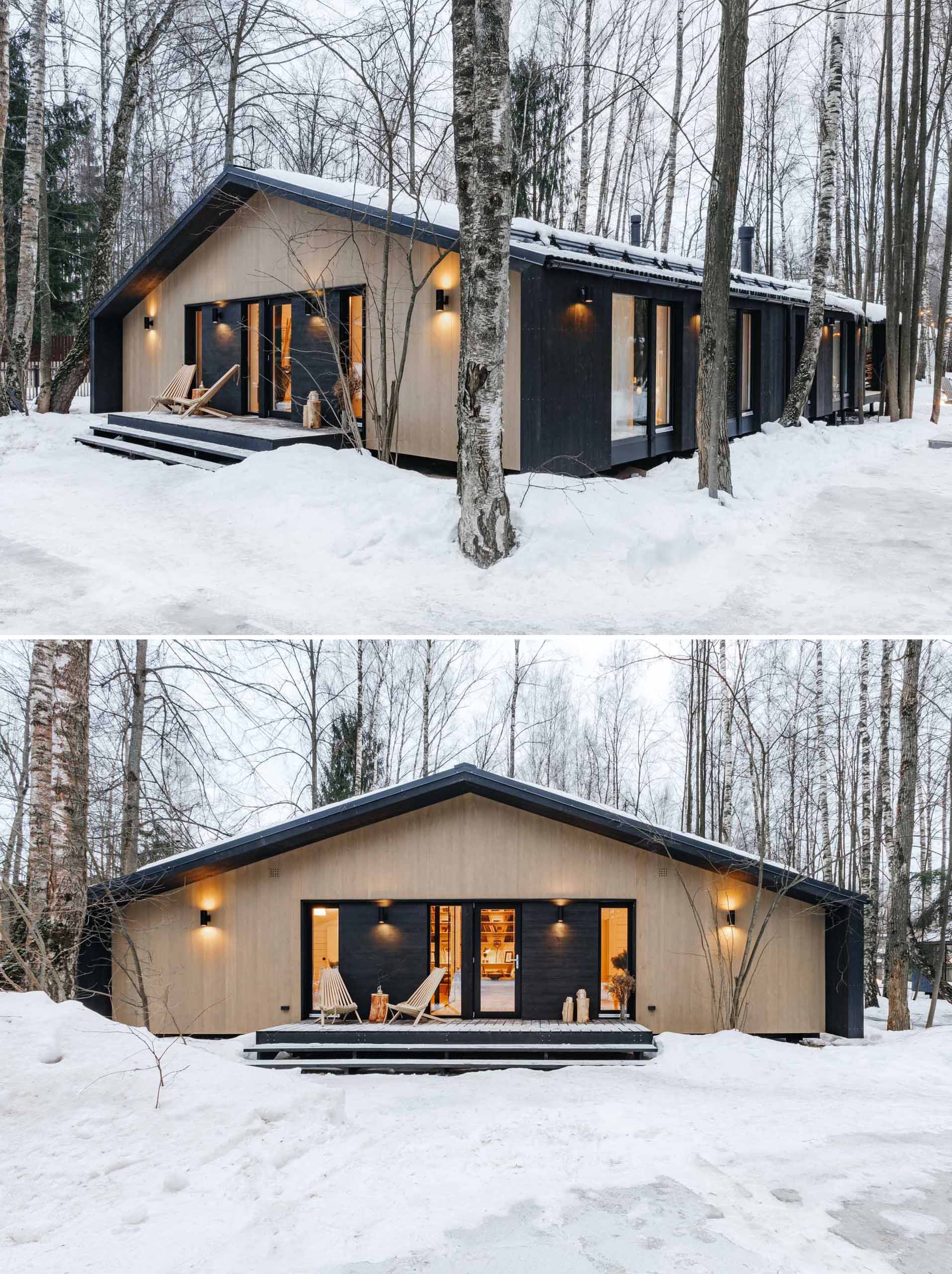 The entrance to the house, like in a barn, is in the center of the central facade. In the hallway, there's a wood bench, a clothing rack, and a wall of mirrors that hides storage. At the end of the small hall, there's a sitting back with a bookshelf backdrop.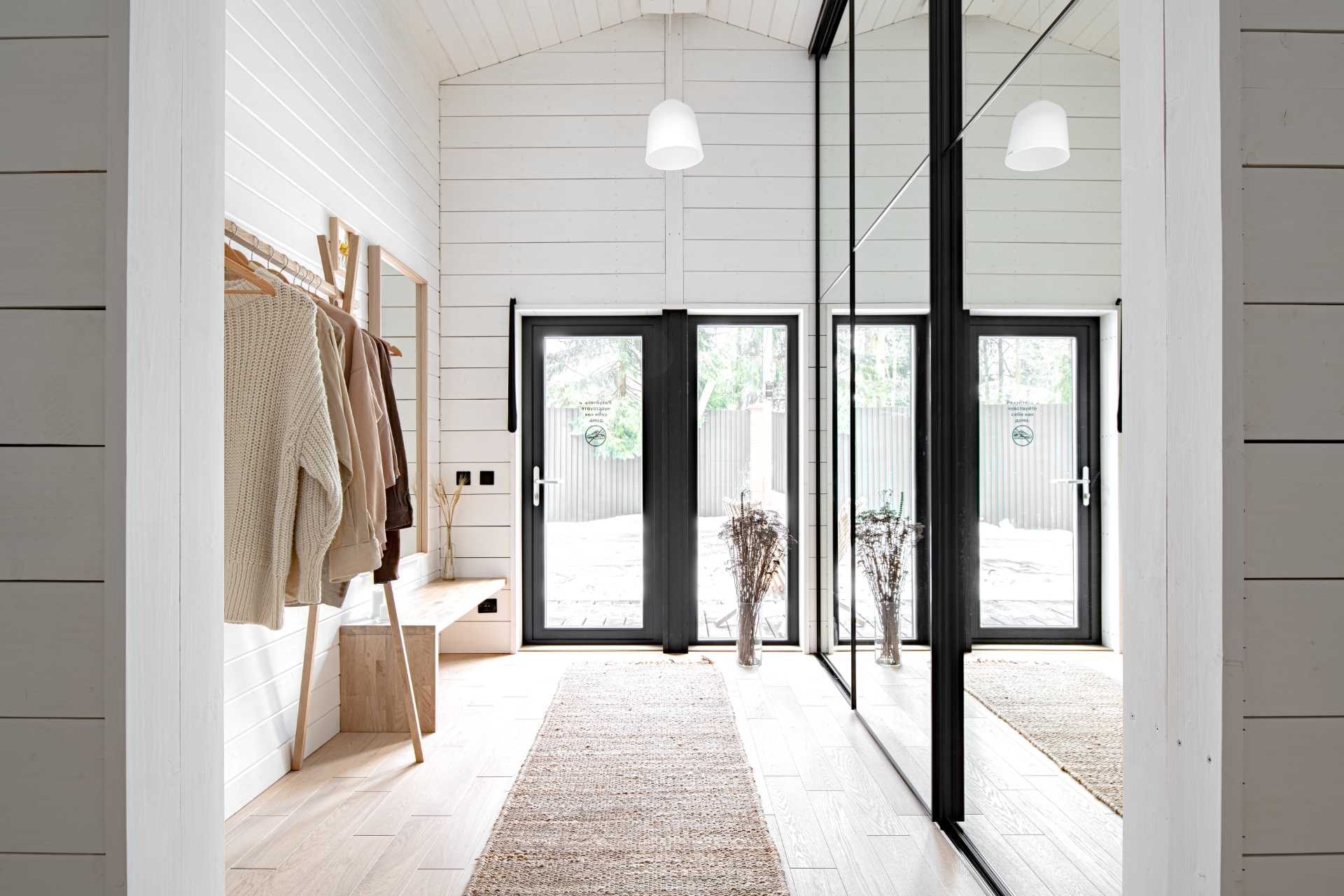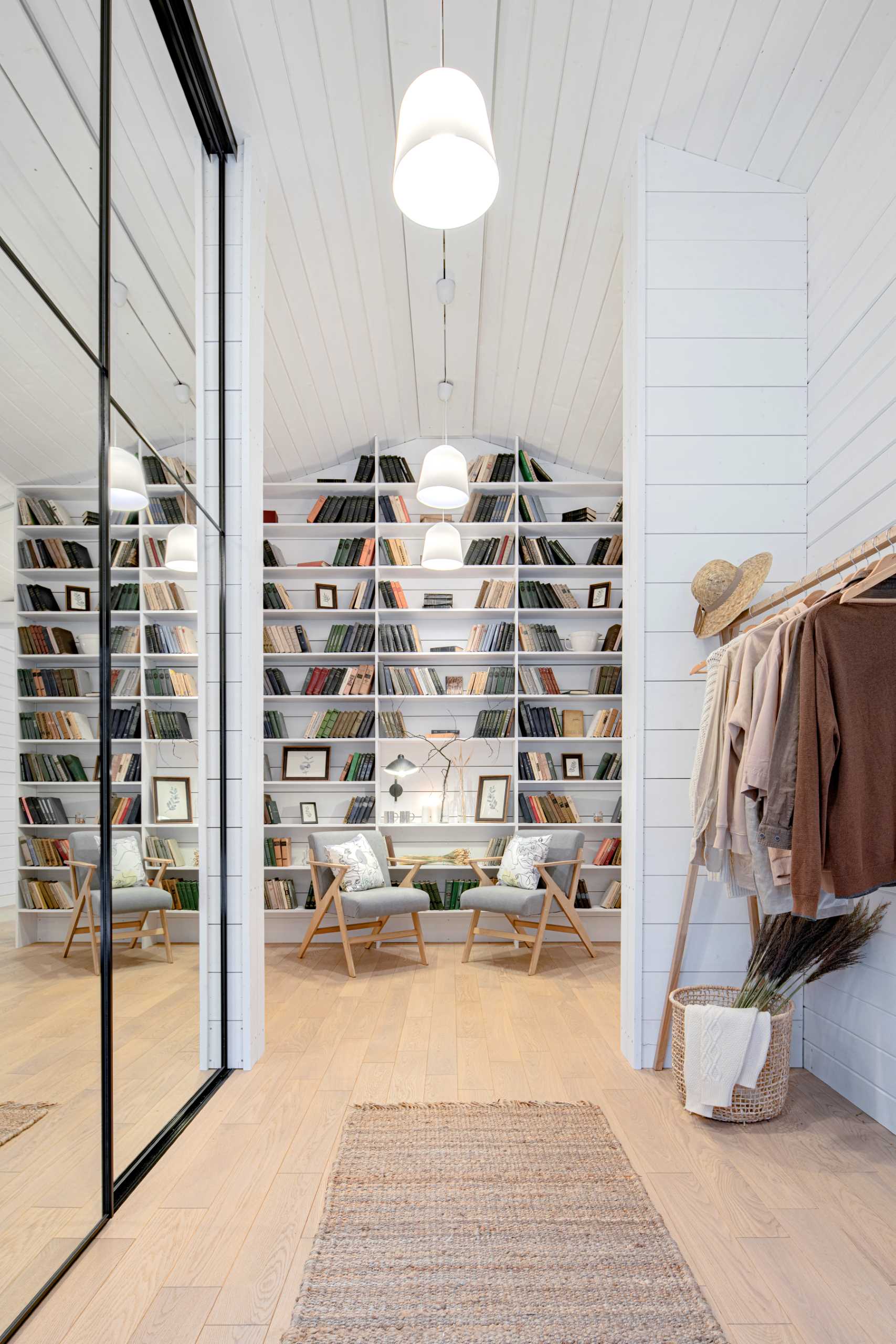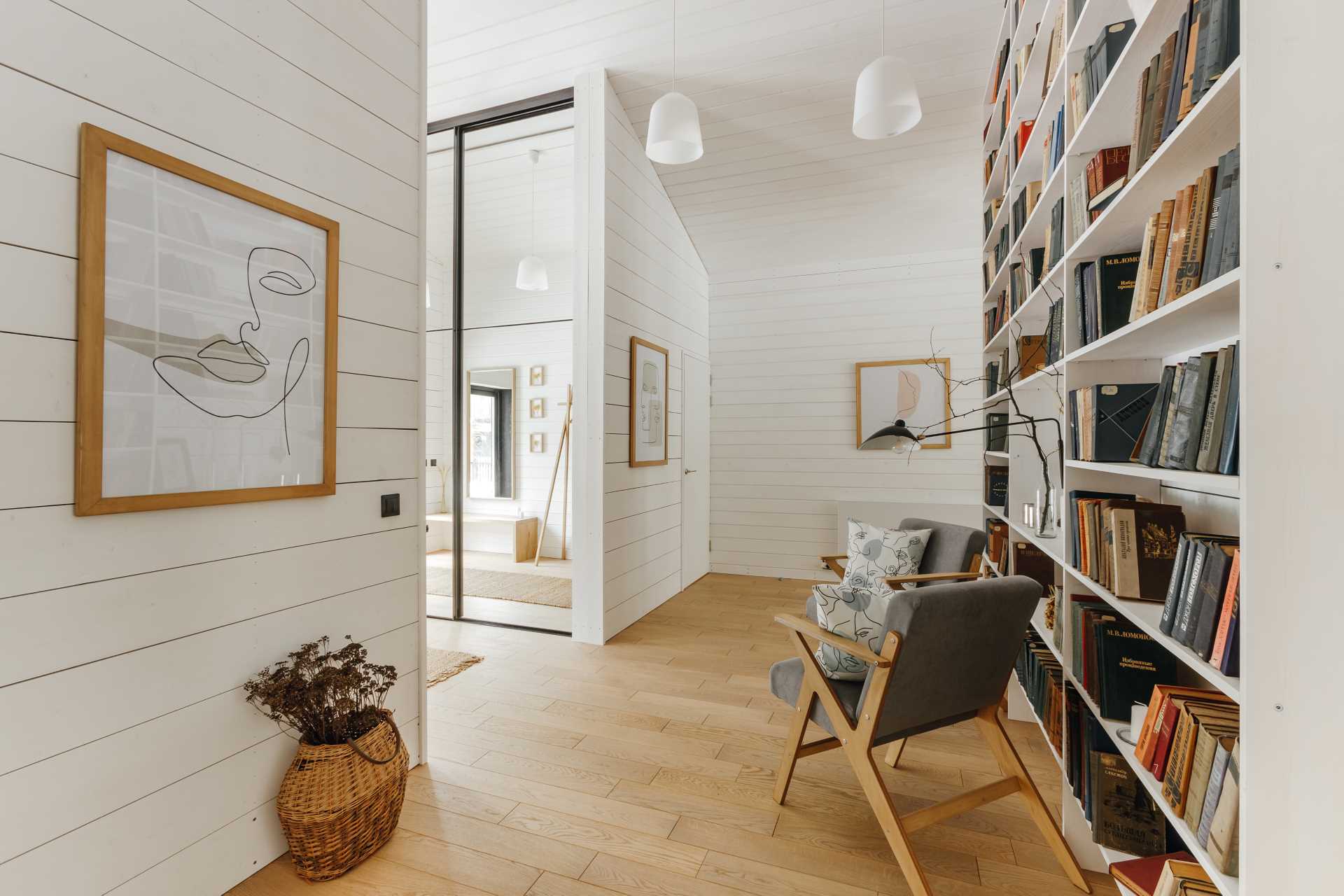 On the other side of the bookshelf are the social areas of the house, like the living room and dining area. The high ceilings and white walls create a lofty appearance, while the large windows flood the room with natural light.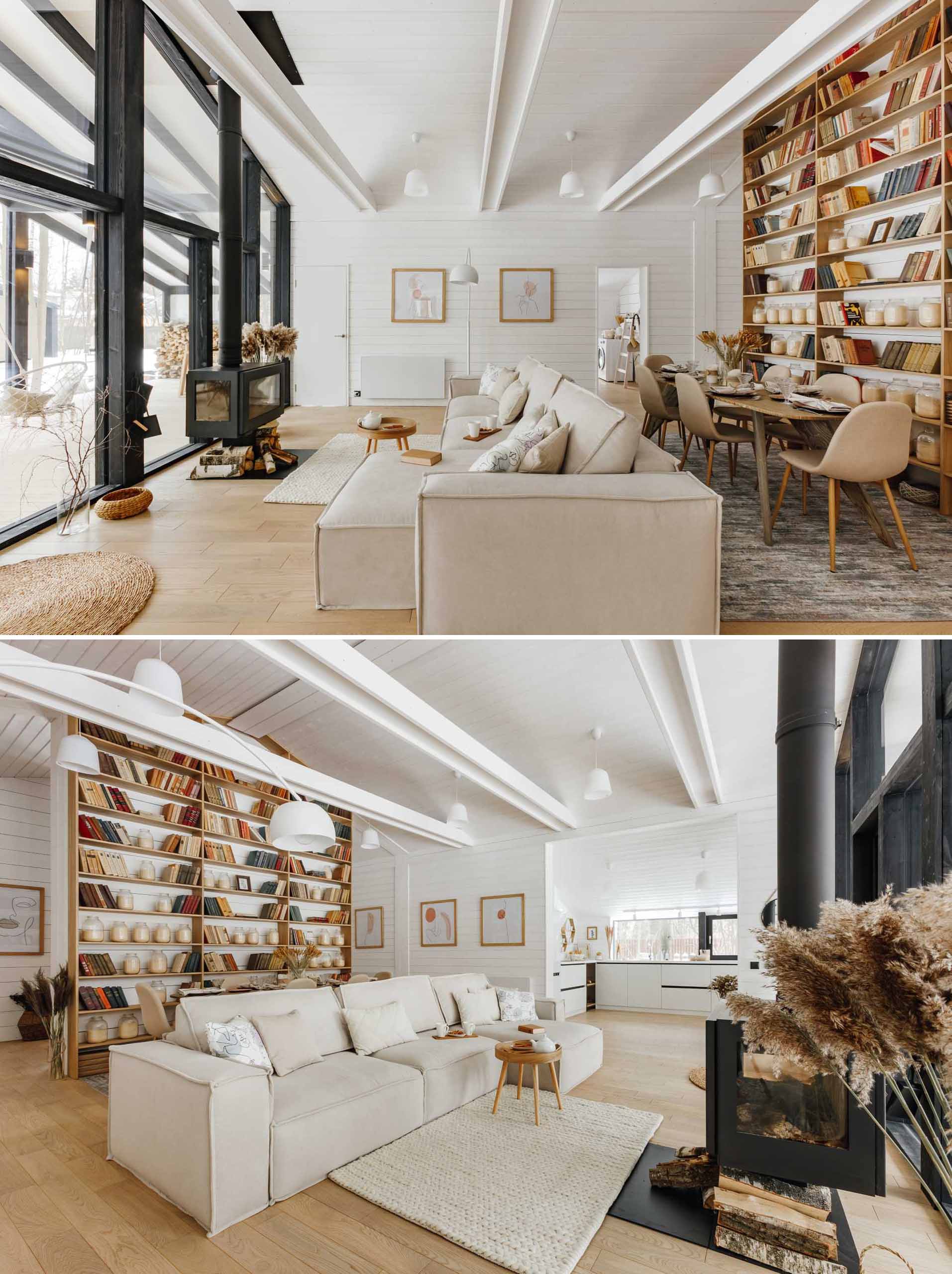 Adjacent to the living room and dining area is the kitchen, with its minimalist white cabinets and small breakfast nook.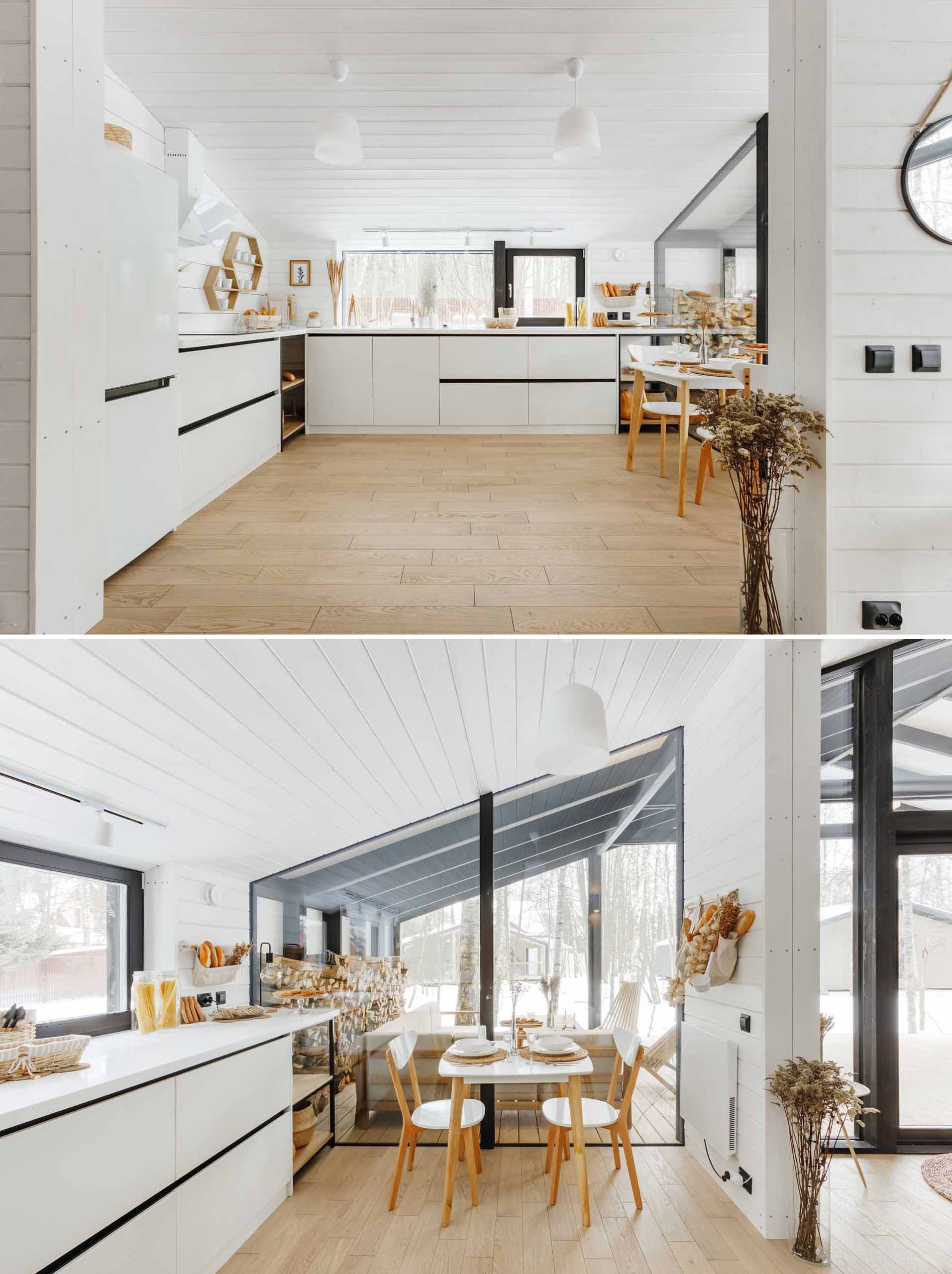 On the other side of the living room is a den that's furnished with a couch and chair, and has views of the outdoor space.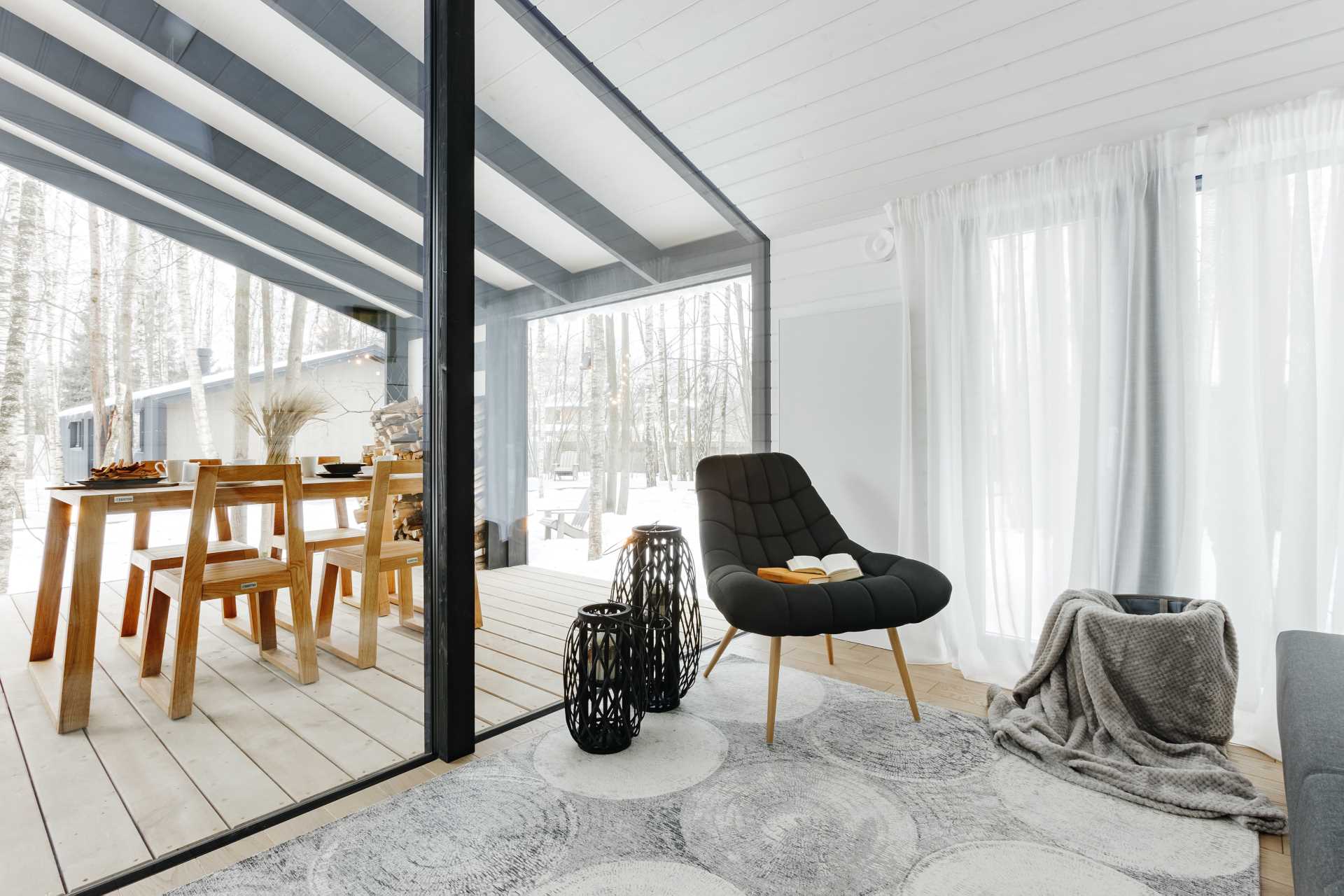 Outside, there's a covered area that can be enjoyed, even on winter days. It's a place to store wood, entertain, and relax.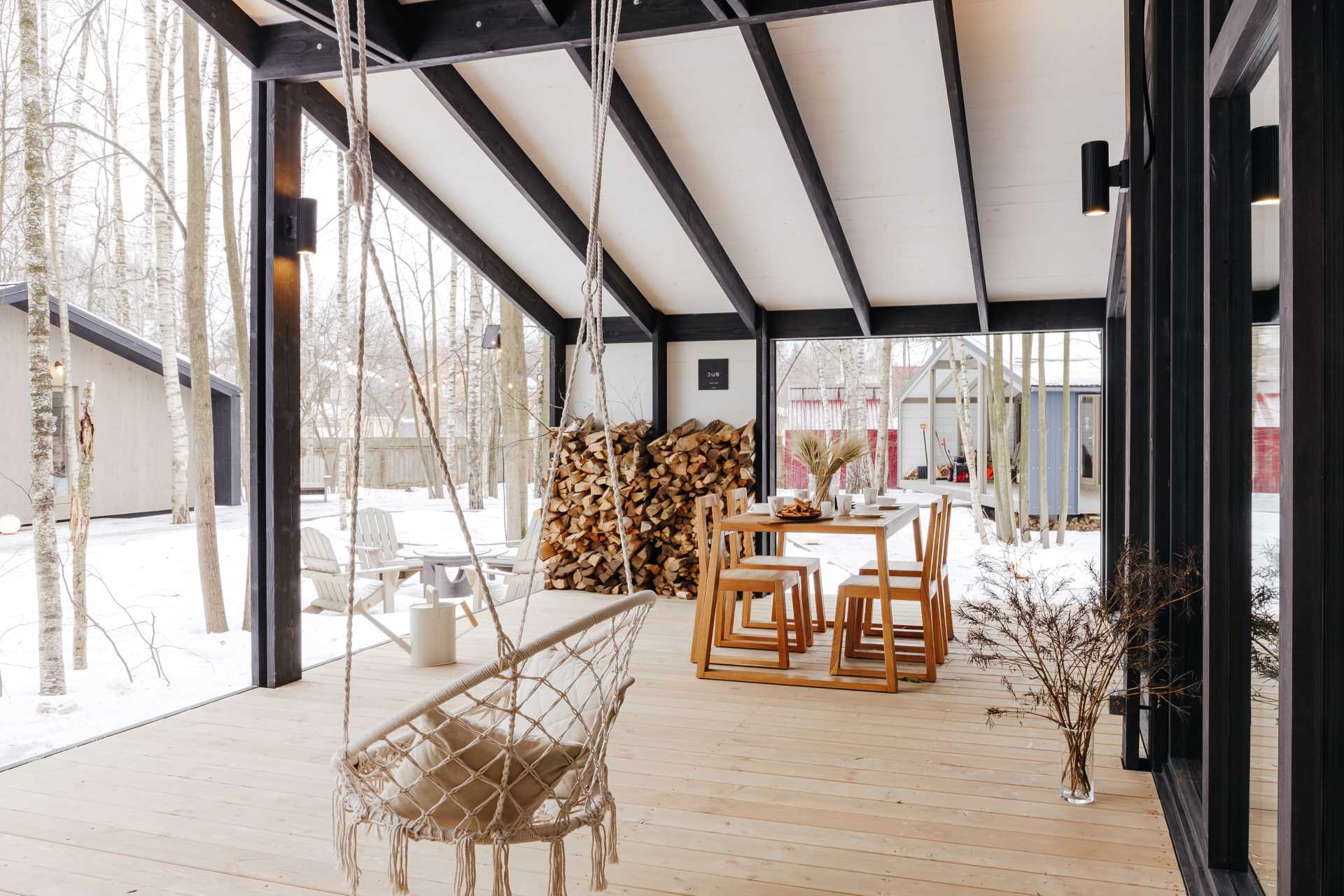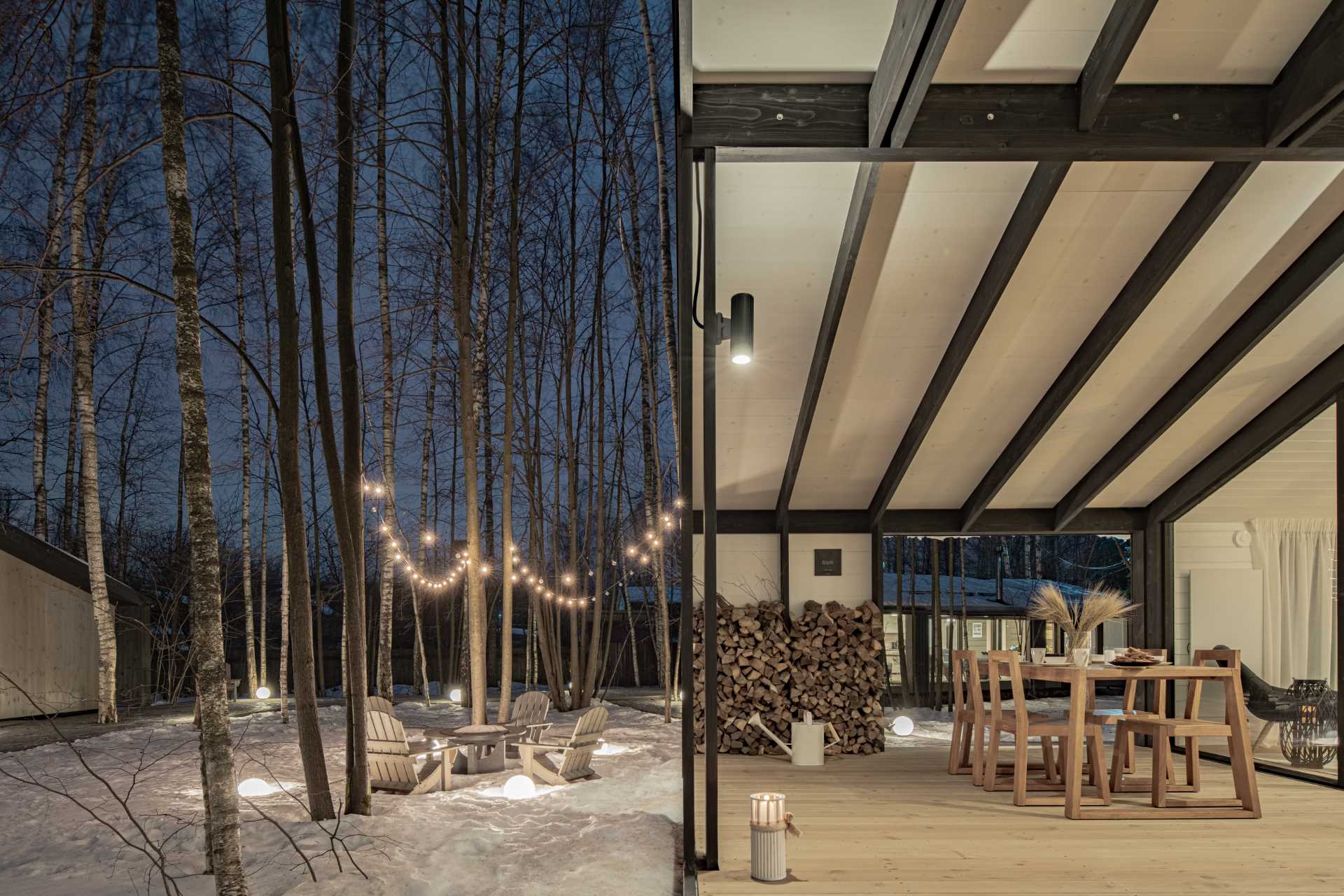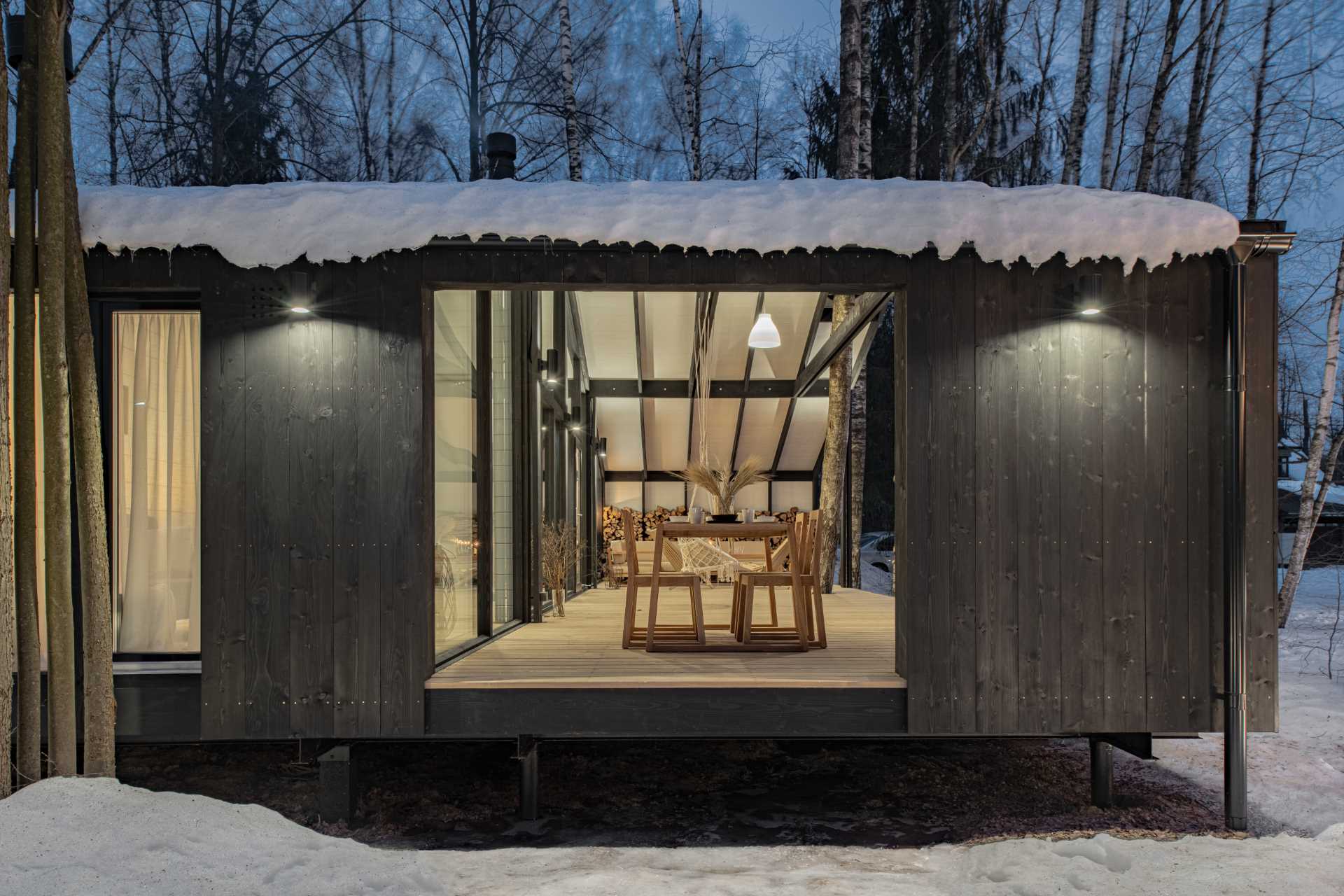 Back inside, there are multiple bedrooms, each with a natural color palette and wood floors. The primary bedroom includes wall-mounted bedside tables, as well as a desk area and an en-suite bathroom.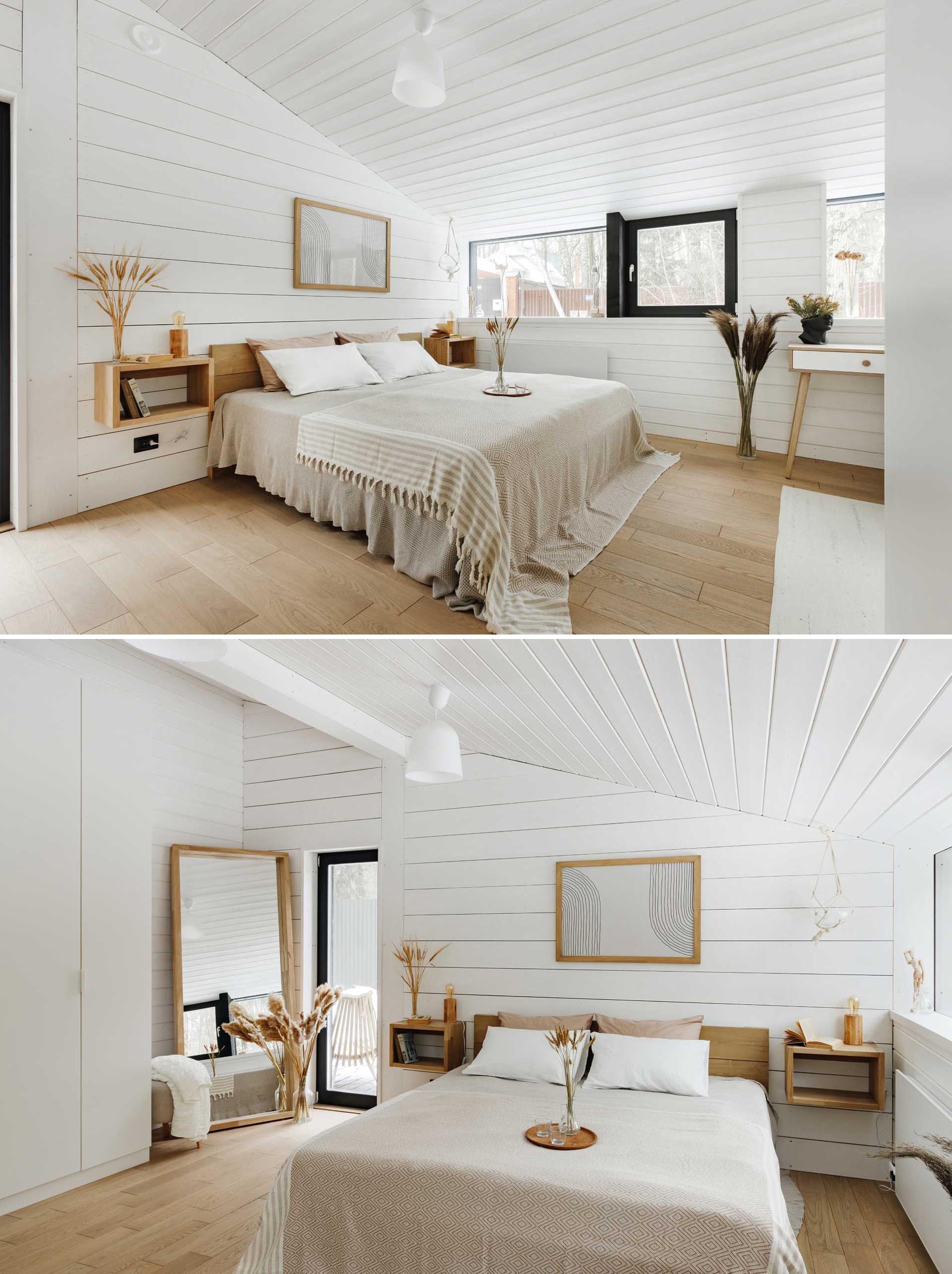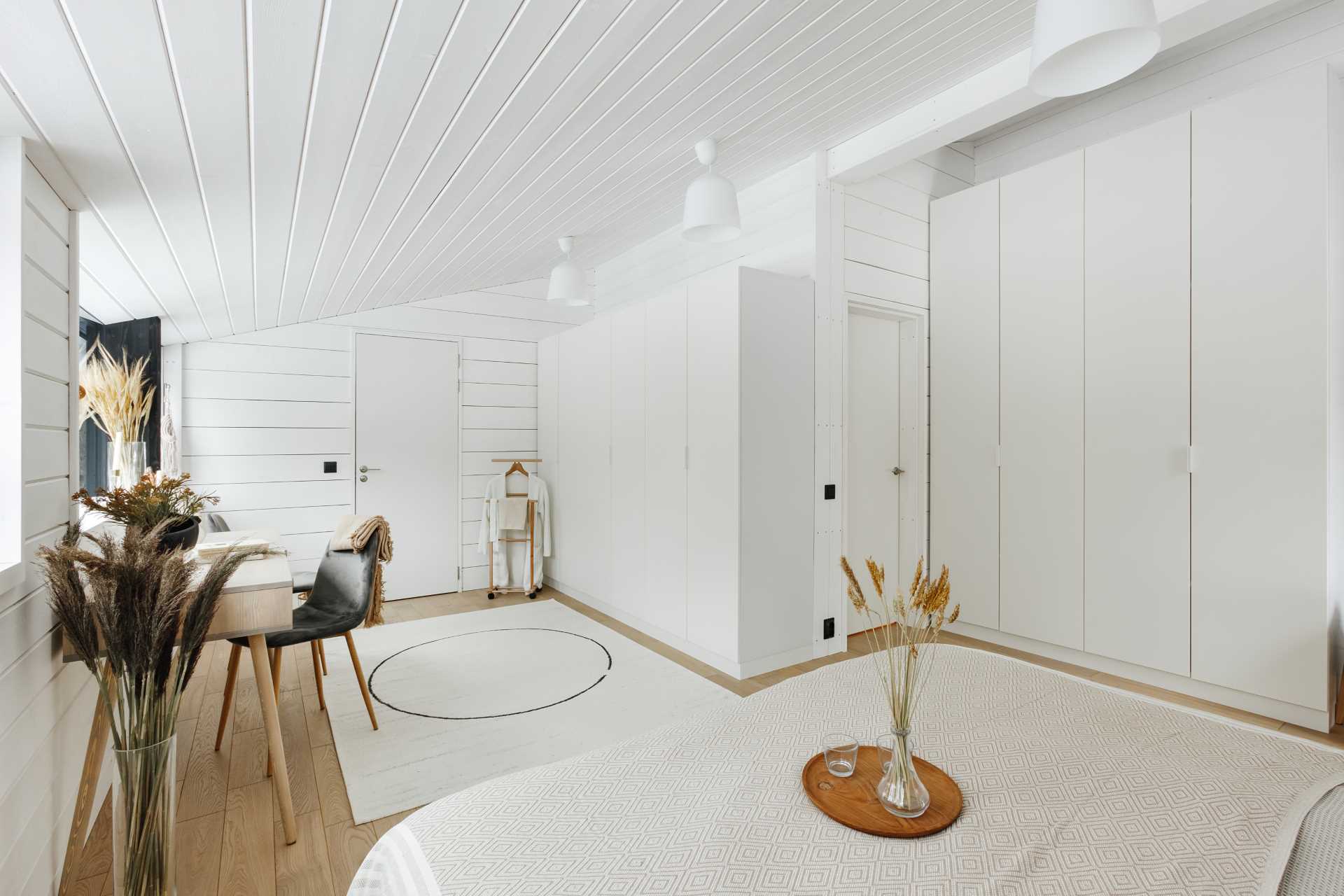 The second bedroom has the same aesthetics as the primary bedroom, creating a calm and relaxing environment.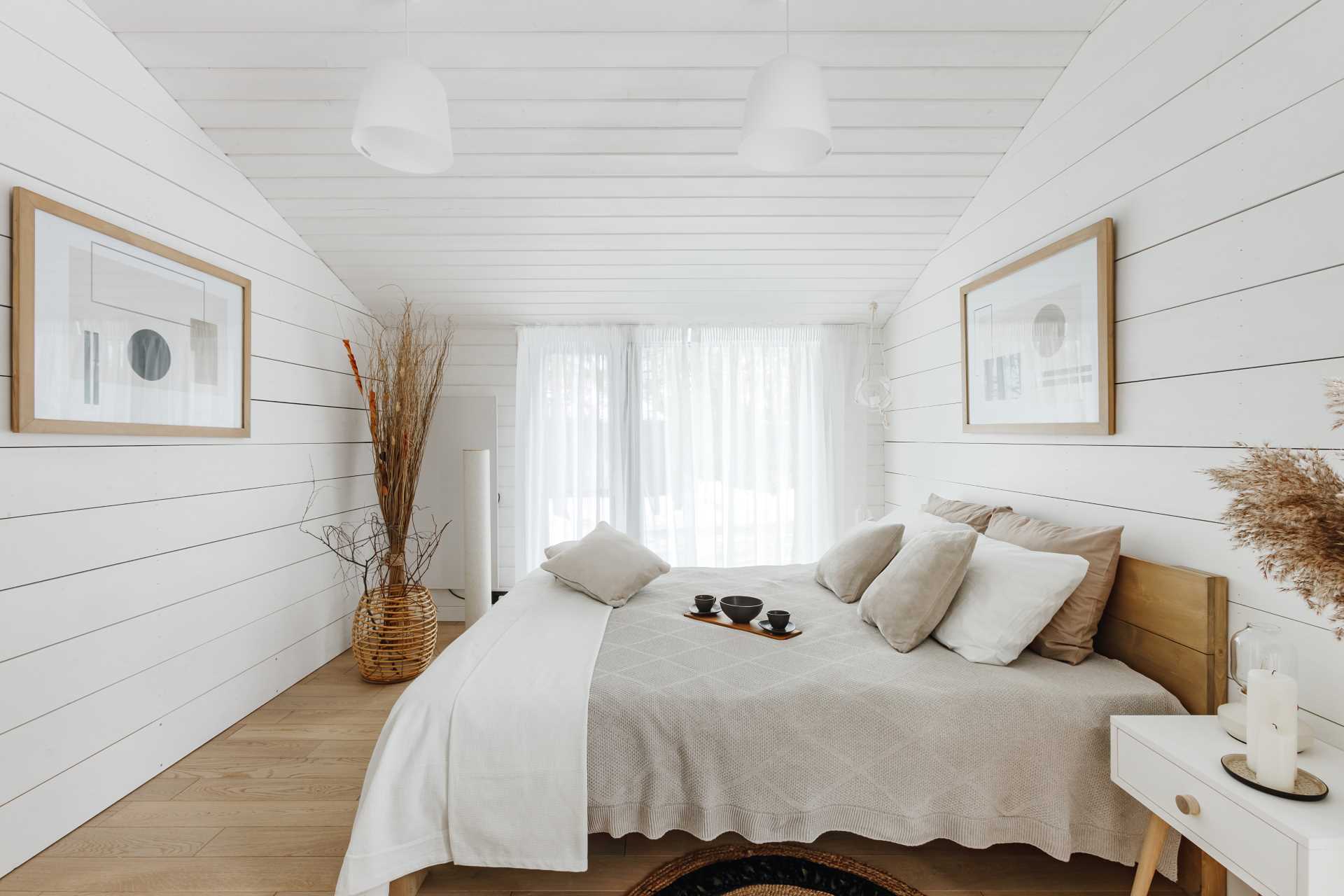 In another bedroom, designed for a child, there's a floating wood desk that lines the wall.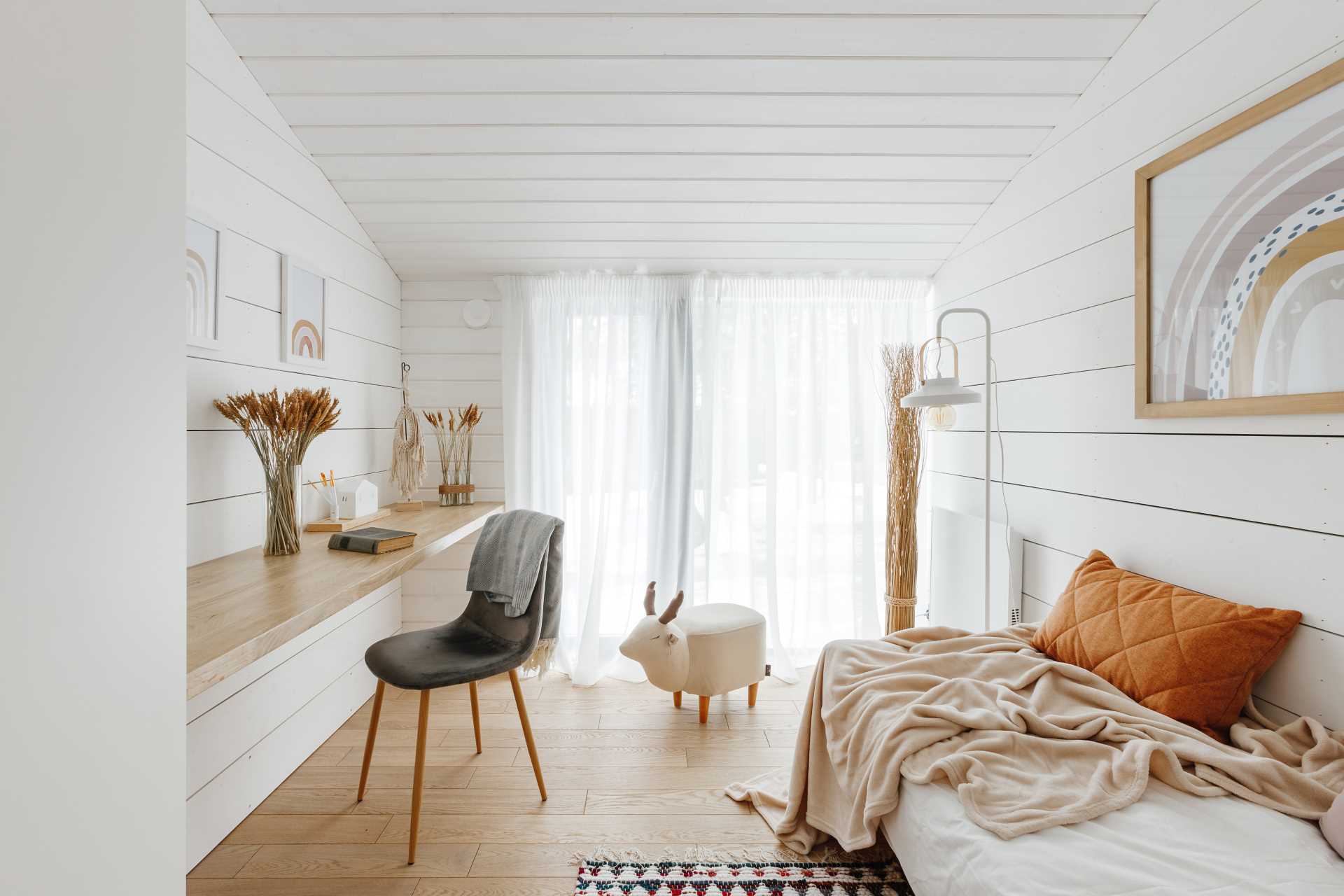 The bathroom has a black and white interior, with square black tiles wrapping around the room and creating a dramatic backdrop for the white bathtub, vanity, and toilet.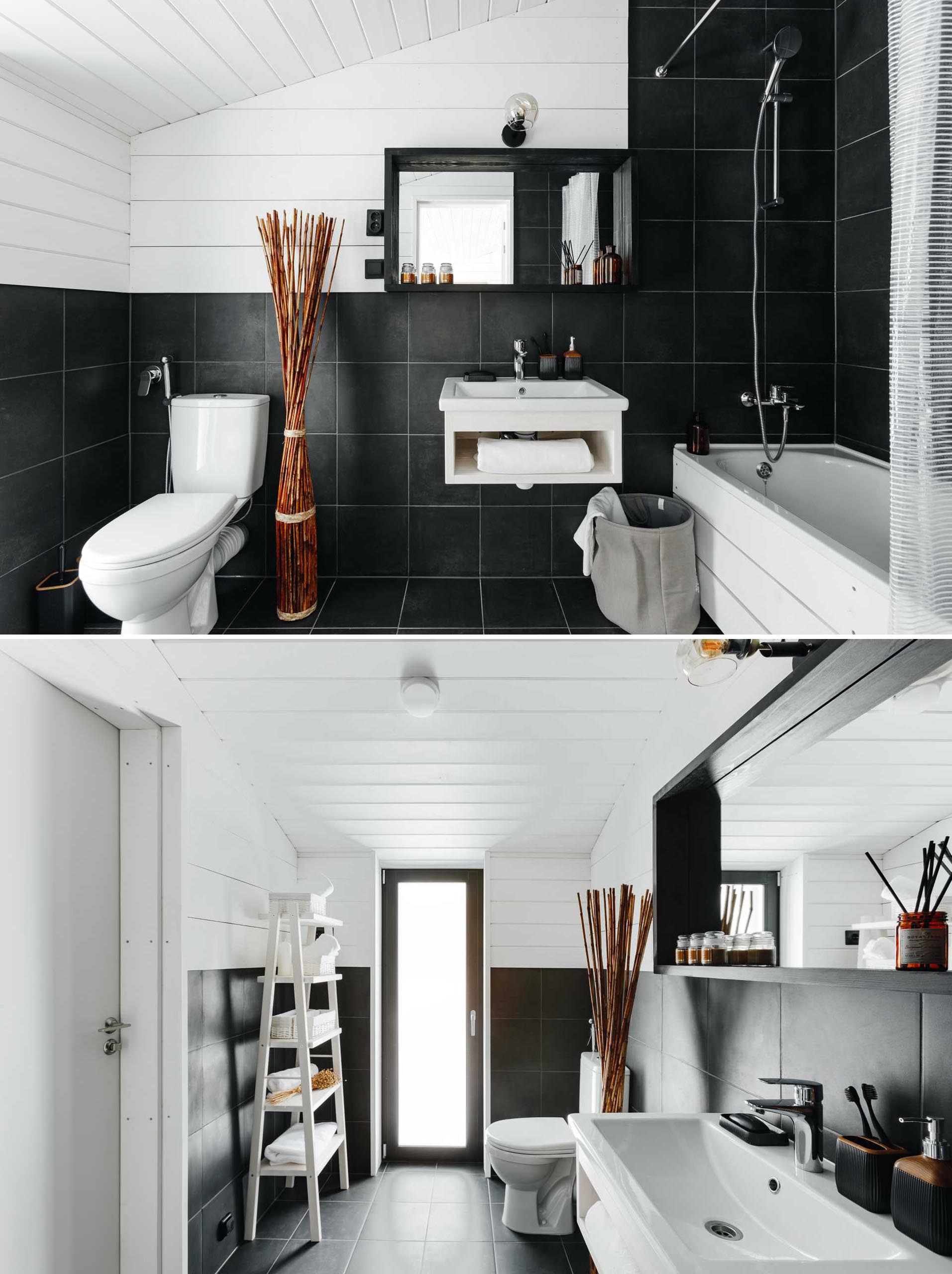 The white walls and wood flooring from the rest of the home continue through to the laundry room, which also has access to the outside.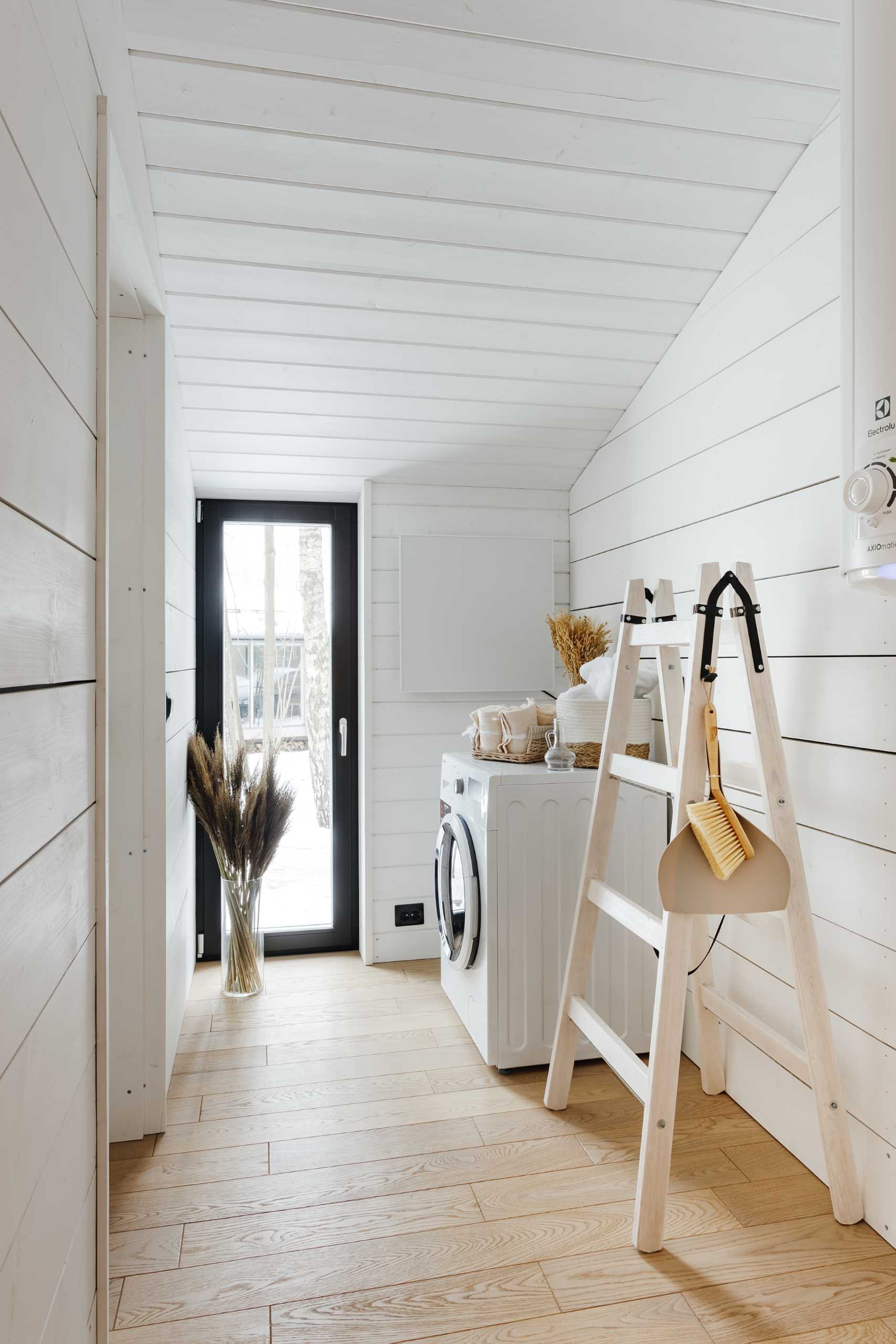 Watch the following video by Alexander Savenkov to learn more.
Here are the diagrams and floor plan of the home.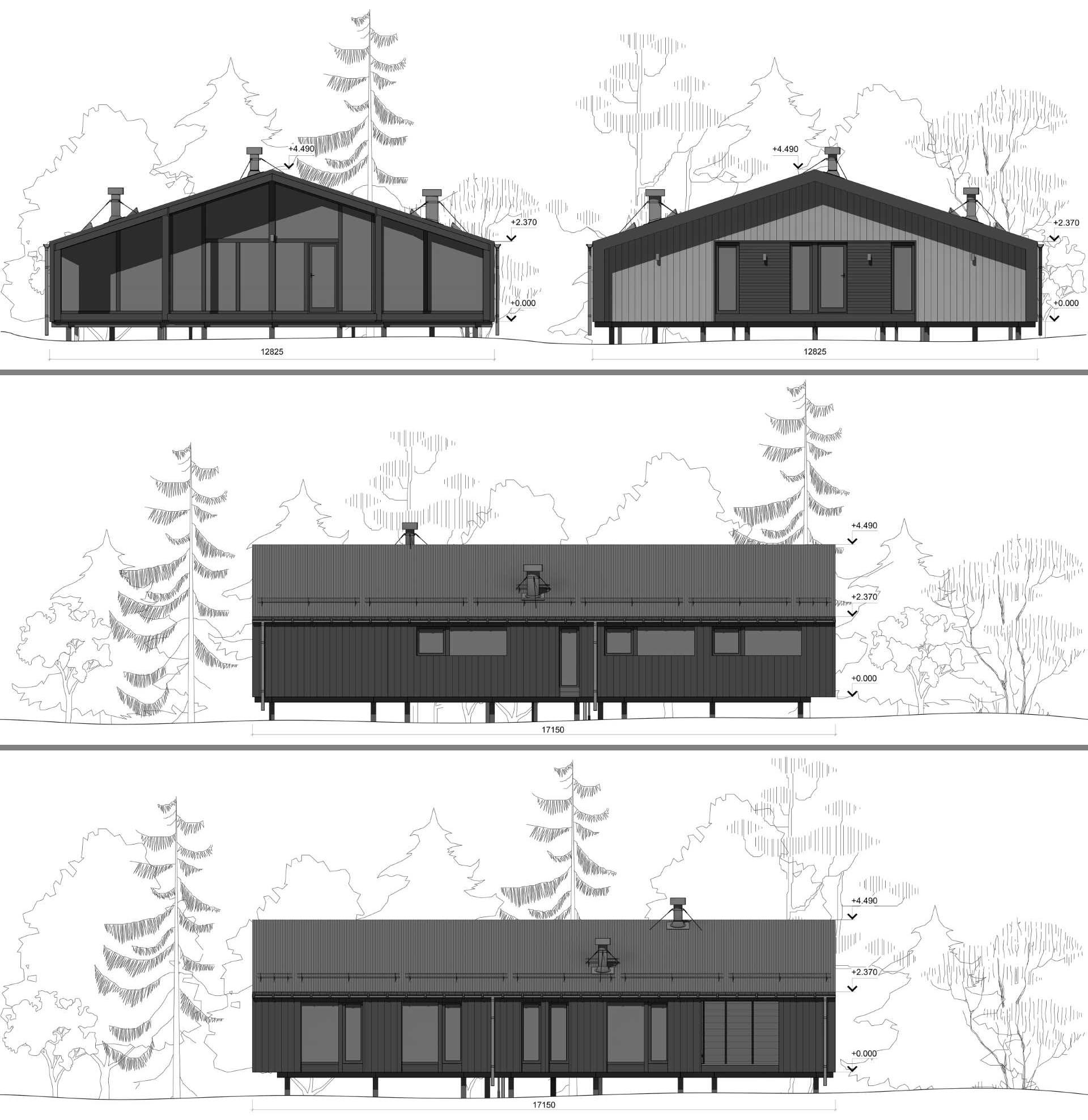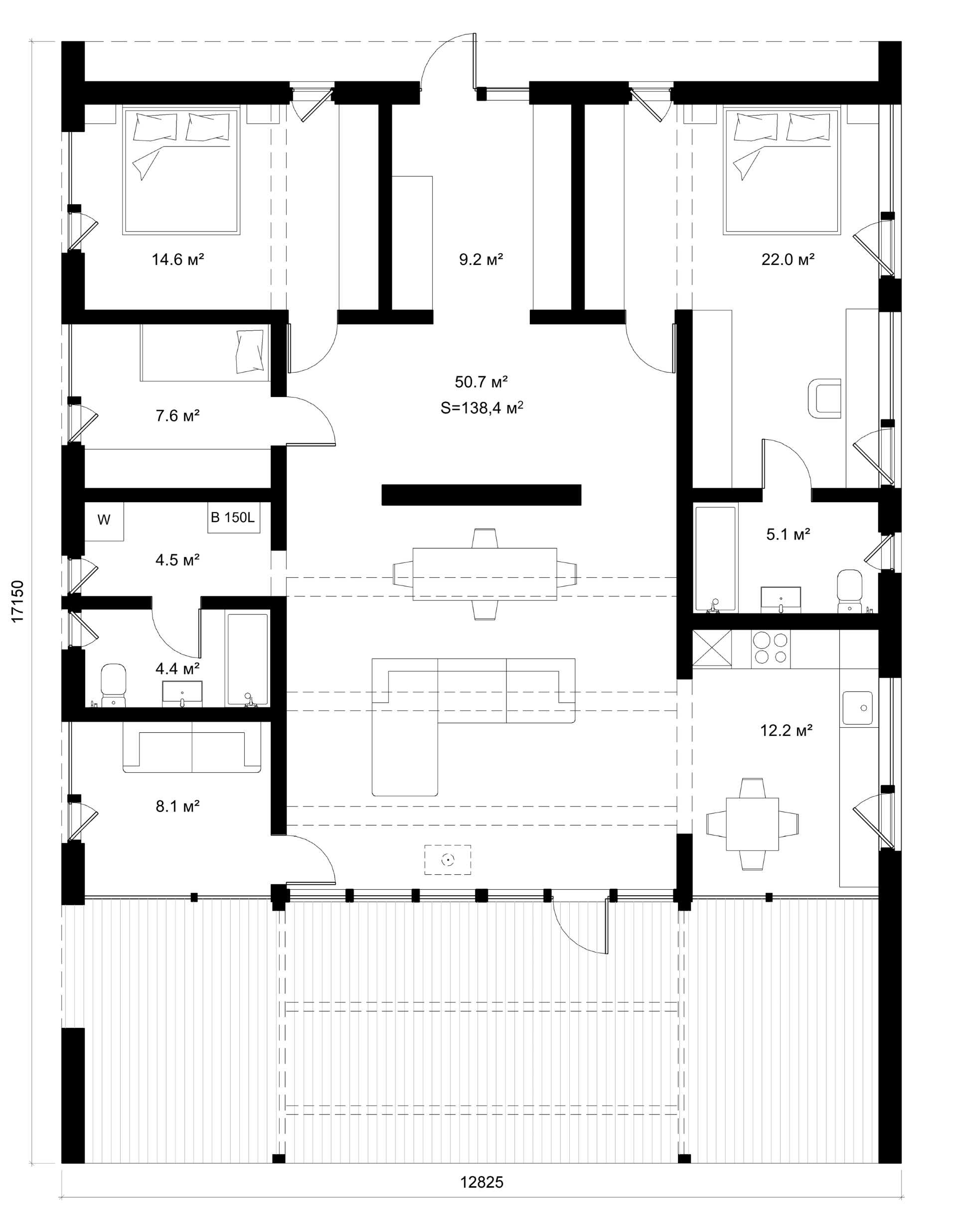 Design: BIO-architects & DublDom | Architects: Olga Sandakova, Ivan Ovchinnikov, Andrey Frolov | Interior design: Olga Sandakova | Production: DublDom