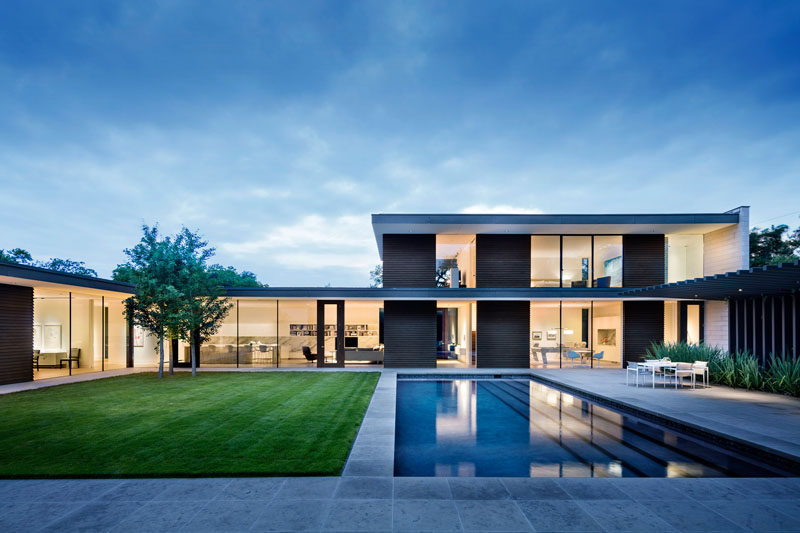 Bodron+Fruit have designed the Preston Hollow residence in Dallas, Texas, for a couple that wanted a home that could display their ever-growing art collection.
Located on an exposed corner lot, the landscaping has been designed to provide privacy for the home.
---
The driveway that runs alongside the landscaping leads to a carport and to the entryway. The front door is surrounded by wood and glass, and once inside, there's a bright entry foyer.
---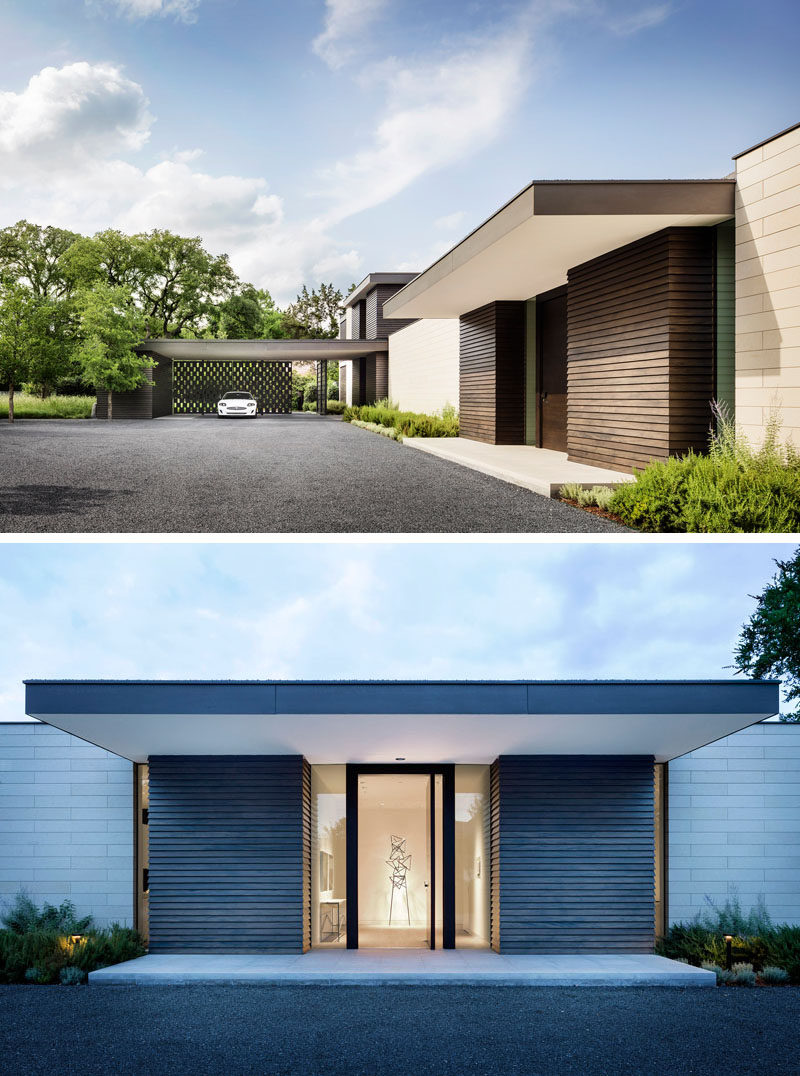 ---
The house is designed in an L-shape, and on one side of the front door, there's a home office, with large floor-to-ceiling windows, and a work area suitable for two people.
---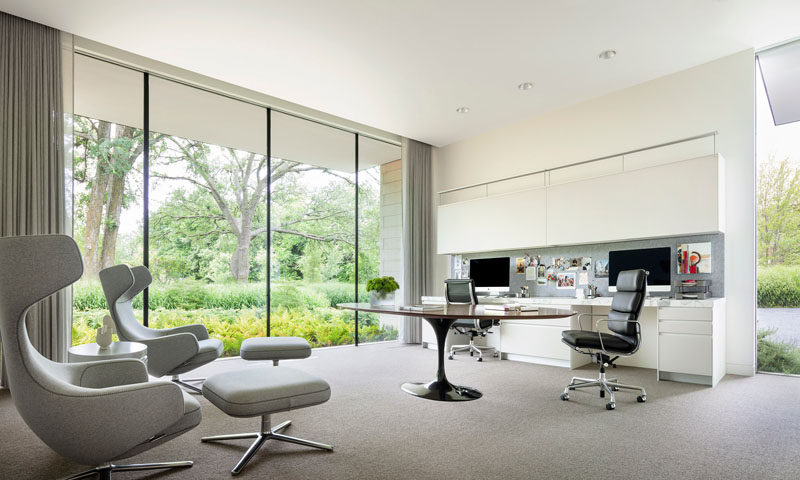 ---
Also in this wing of the house is the dining room. Large white walls reminiscent of a gallery, are used throughout the home to highlight the artwork.
---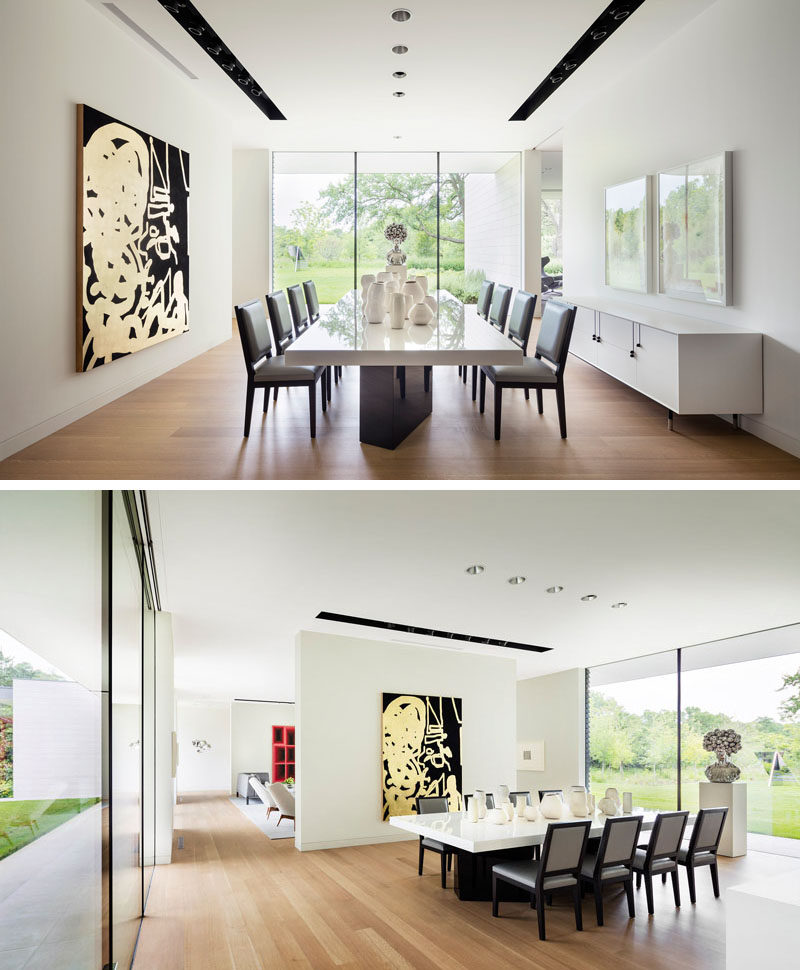 ---
The interior of the home has a rich but subdued palette, using the natural hues from the marble, limestone, and white oak floors to complement the owner's art collection. In the living room, large windows showcase the front and rear gardens.
---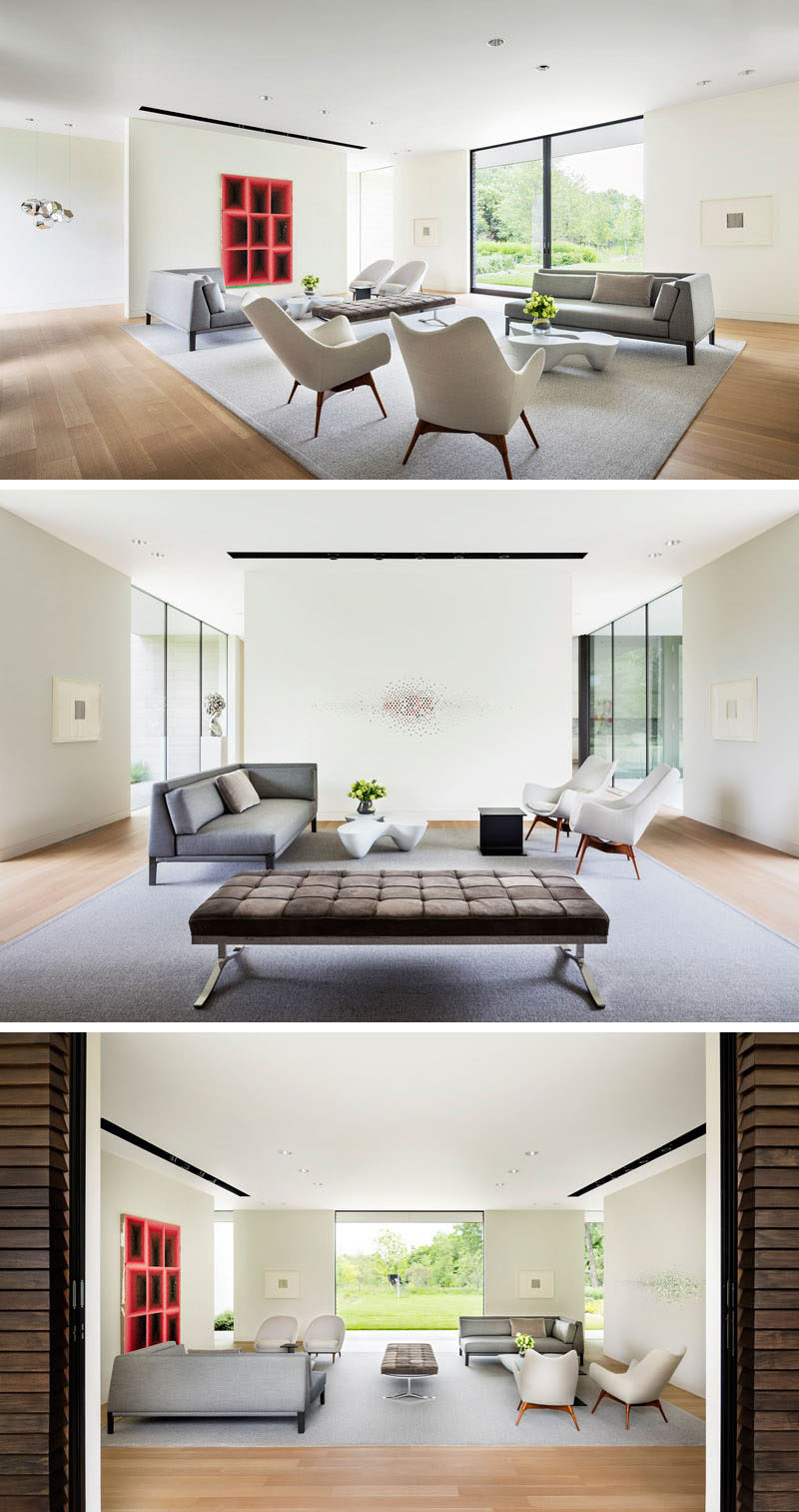 ---
The L-shape of the house wraps around the back garden, where there's a swimming pool, cabana, and lawn.
---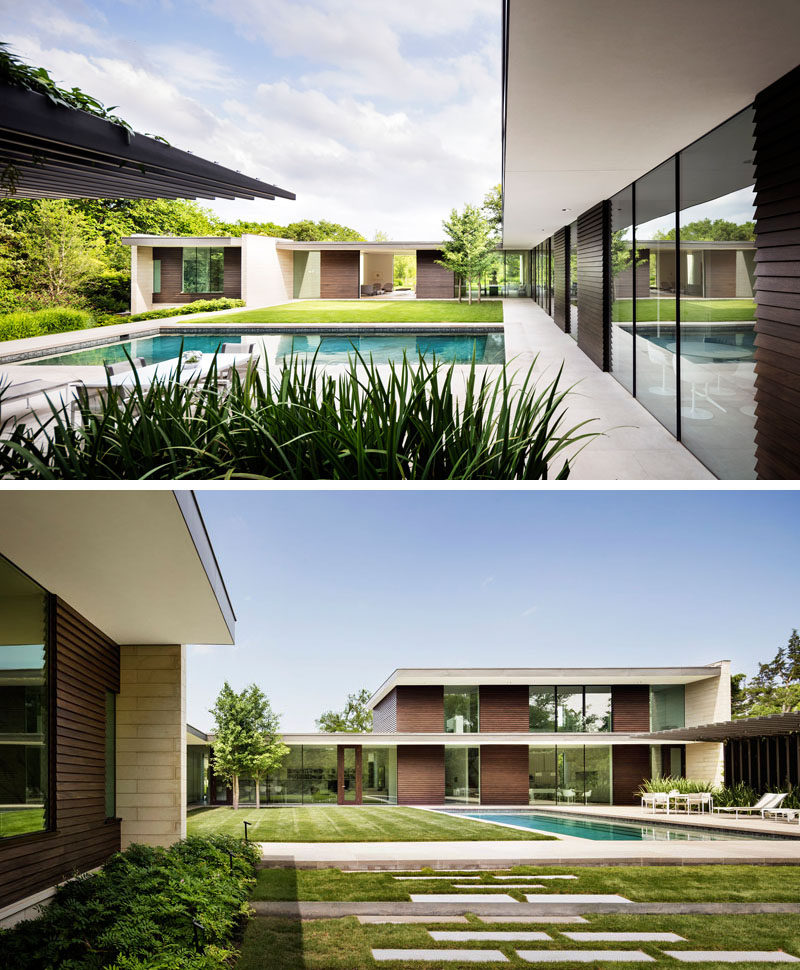 ---
Back inside, and at the end of the wing with the living room and dining room, is the master bedroom suite. The bedroom has large windows that flood the interior with natural light, and provide a view of the front garden.
---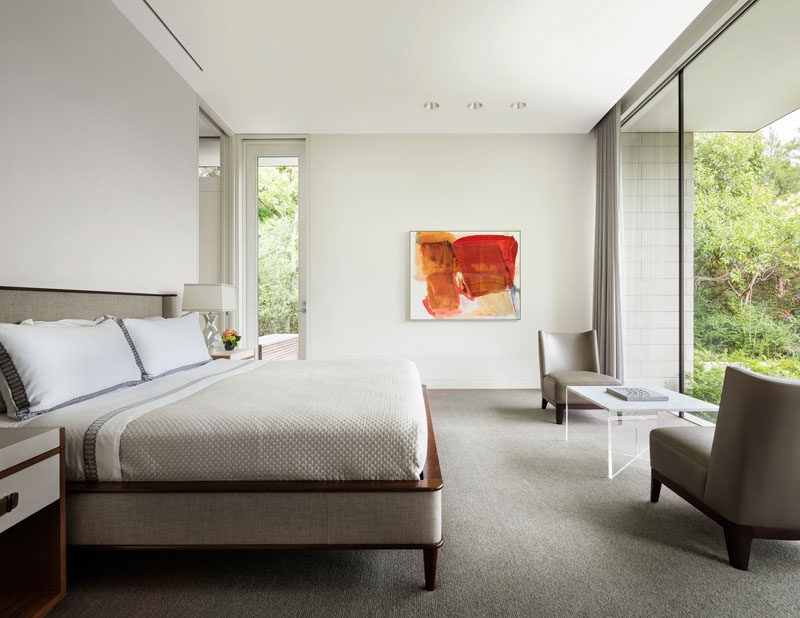 ---
Located through the doorway off the bedroom is a master closet with plenty of cabinets and a vanity.
---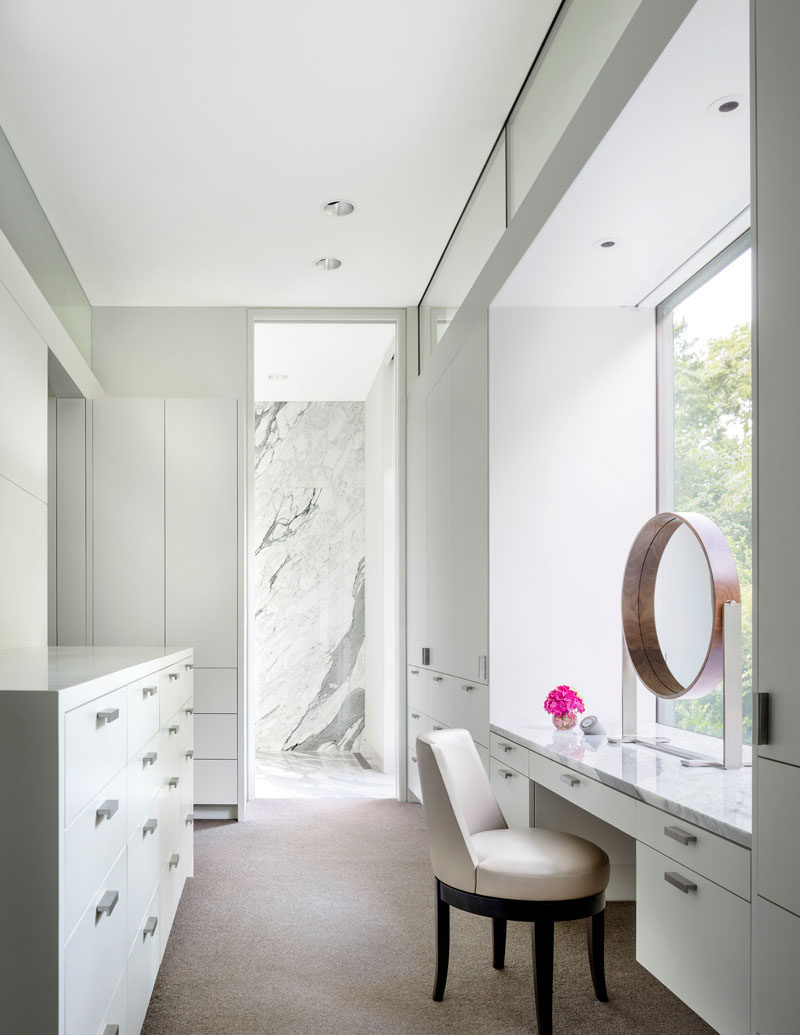 ---
The master closet provides access to the bathroom, that features a built-in bathtub below the window, while a shower and a toilet are located in alcoves with doors on either side of the bath.
---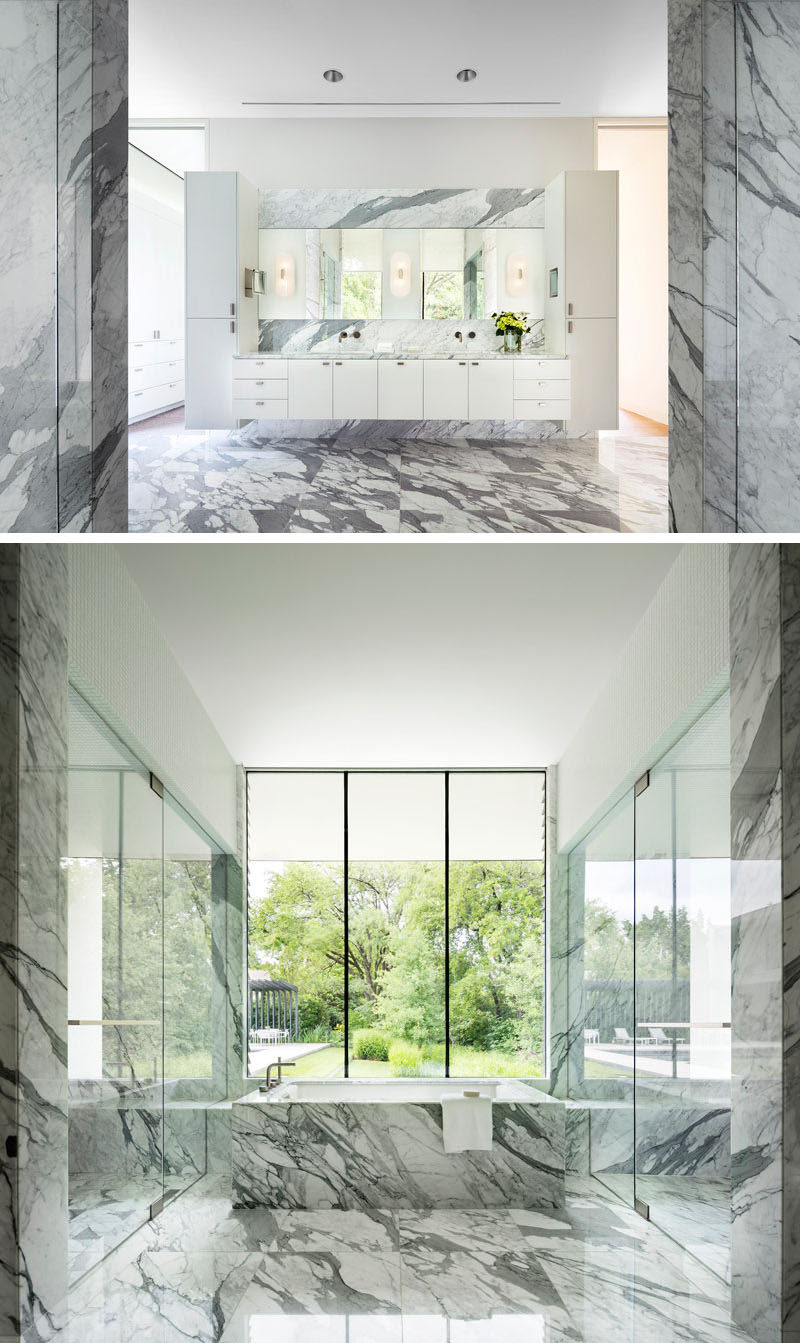 ---
Back by the foyer and in the other wing of the house, is the kitchen that has a large island, and minimalist white cabinets. Adjacent to the kitchen is a casual den/living room, and down the hallway, there's a pantry, a game room, a bathroom, and stairs that lead to a second bedroom with an ensuite bathroom and a sitting room.
---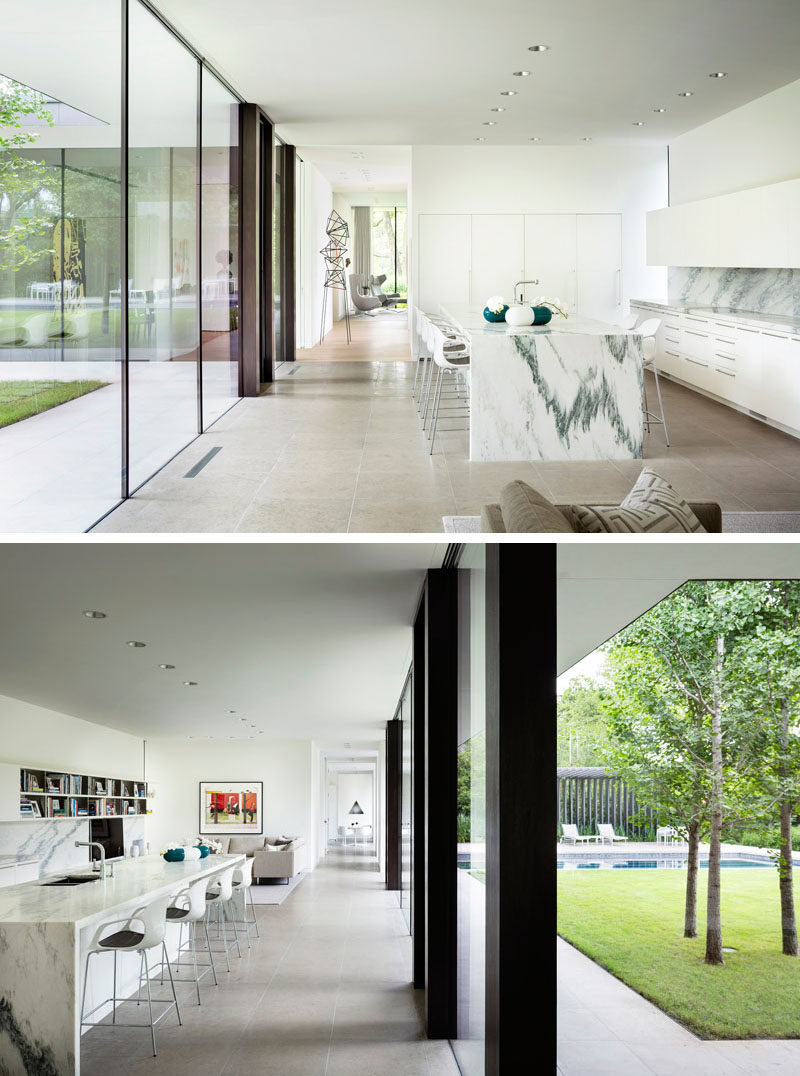 ---
Here's the floor plan that shows the layout of the home.
---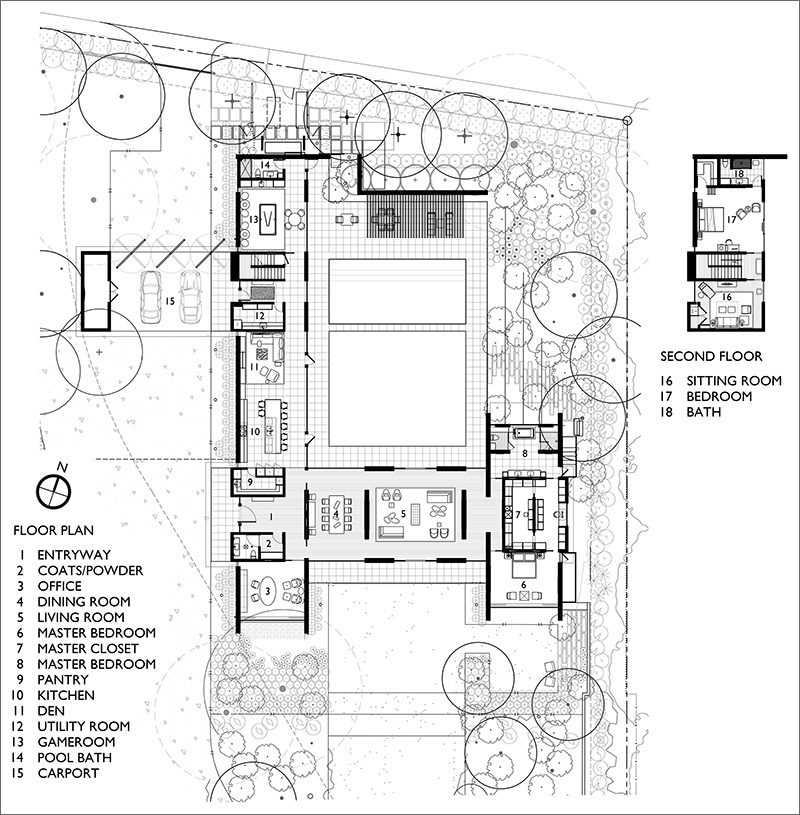 Photography courtesy © Scott Frances/OTTO | Architecture firm: Bodron+Fruit – Lead Architects: Svend Fruit AIA, Jason Trevino | Interior Design: Mil Bodron, Dustin Penney, Bodron+Fruit | Contractor: Hardy Construction | Landscape Architect: Talley Associates
---