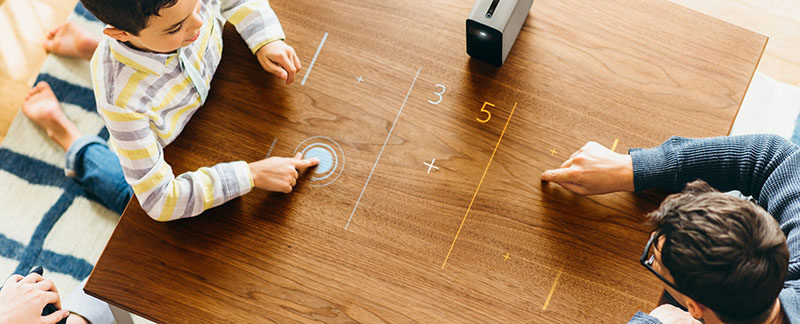 At Mobile World Congress Barcelona, Sony unveiled their latest product, the Xperia Touch, a projector that turns any surface into an interactive 23 inch touchscreen.
Infrared lights create the images and project information, while a 60 frames per second camera detects and captures the movements and input from touches and actions performed on the images. This combined technology creates a responsive touchscreen of up to 80 inches on any flat surface.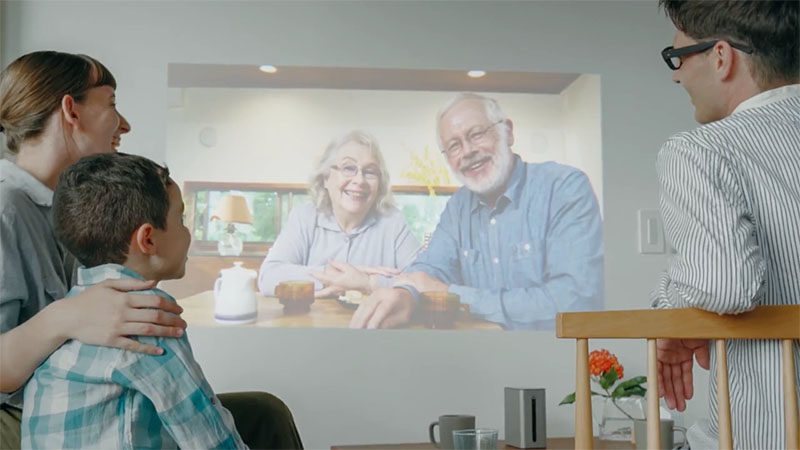 ---
Powered by Android software, the device can be used for all sorts of tasks including things like checking the weather or time, scrolling through online recipes, watching movies, playing games, and video chatting with family and friends around the world.
---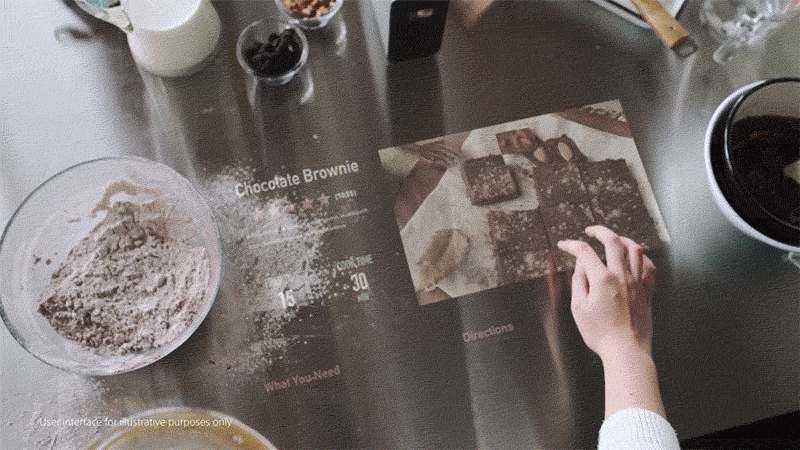 ---
The compact size and minimalist design makes the Xperia Touch a piece of technology that you won't even notice until you turn it on and watch as the walls, tables, and floors of your home become interactive touchscreens presenting you with all sorts of opportunities to learn, play, communicate, create, and be entertained.
---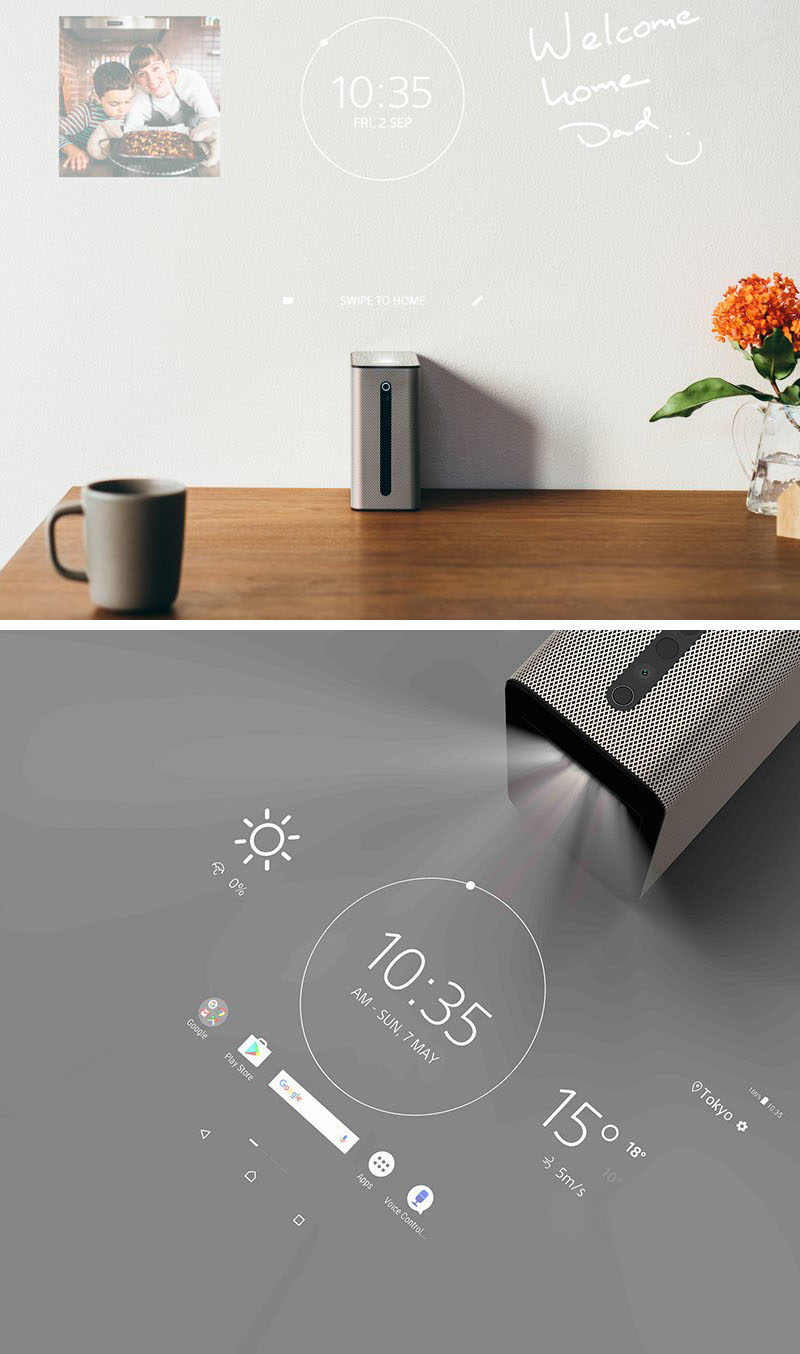 ---
Watch the video below to see it in action.