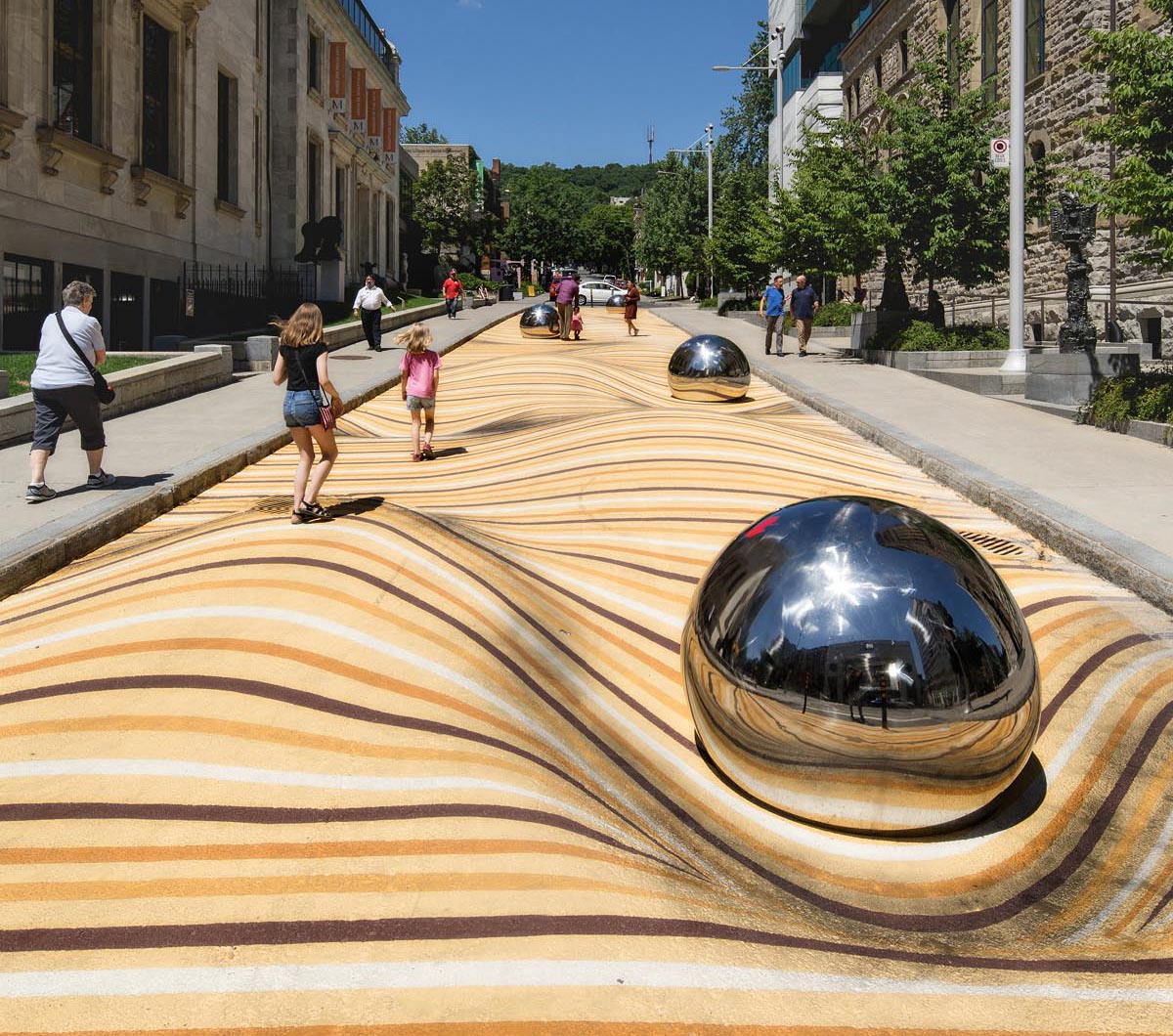 Canadian design firm NÓS has created a large mural for the Montreal Museum of Fine Arts that lines the Avenue Du Musee in Montreal.
Titled 'Moving Dunes', the mural manipulates the street surface and creates the illusion of large ripples that have been designed to recall the features of a body or a face.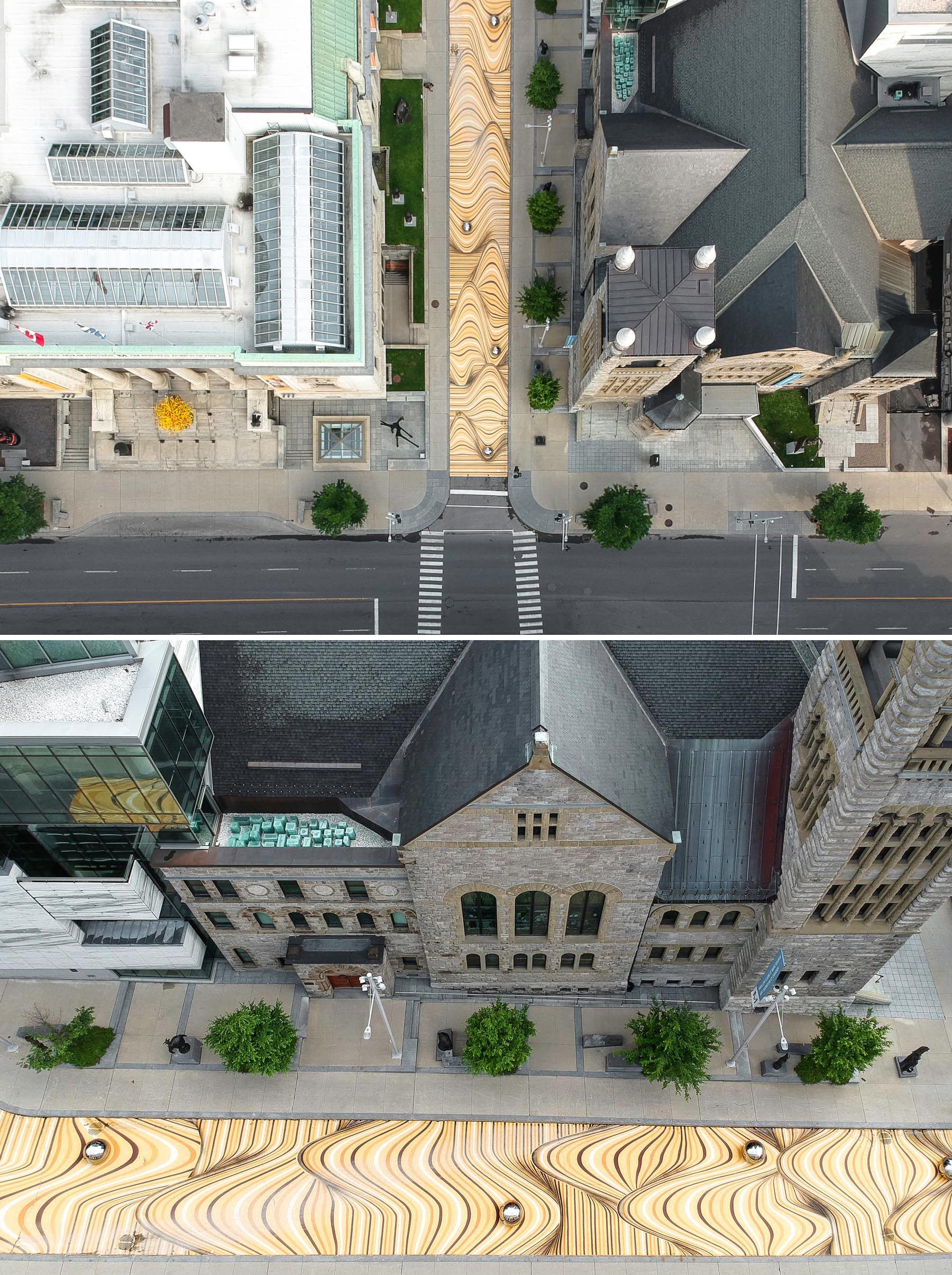 The reflective spheres and geometric shapes of the mural amplify the patterns and multiply the points of view.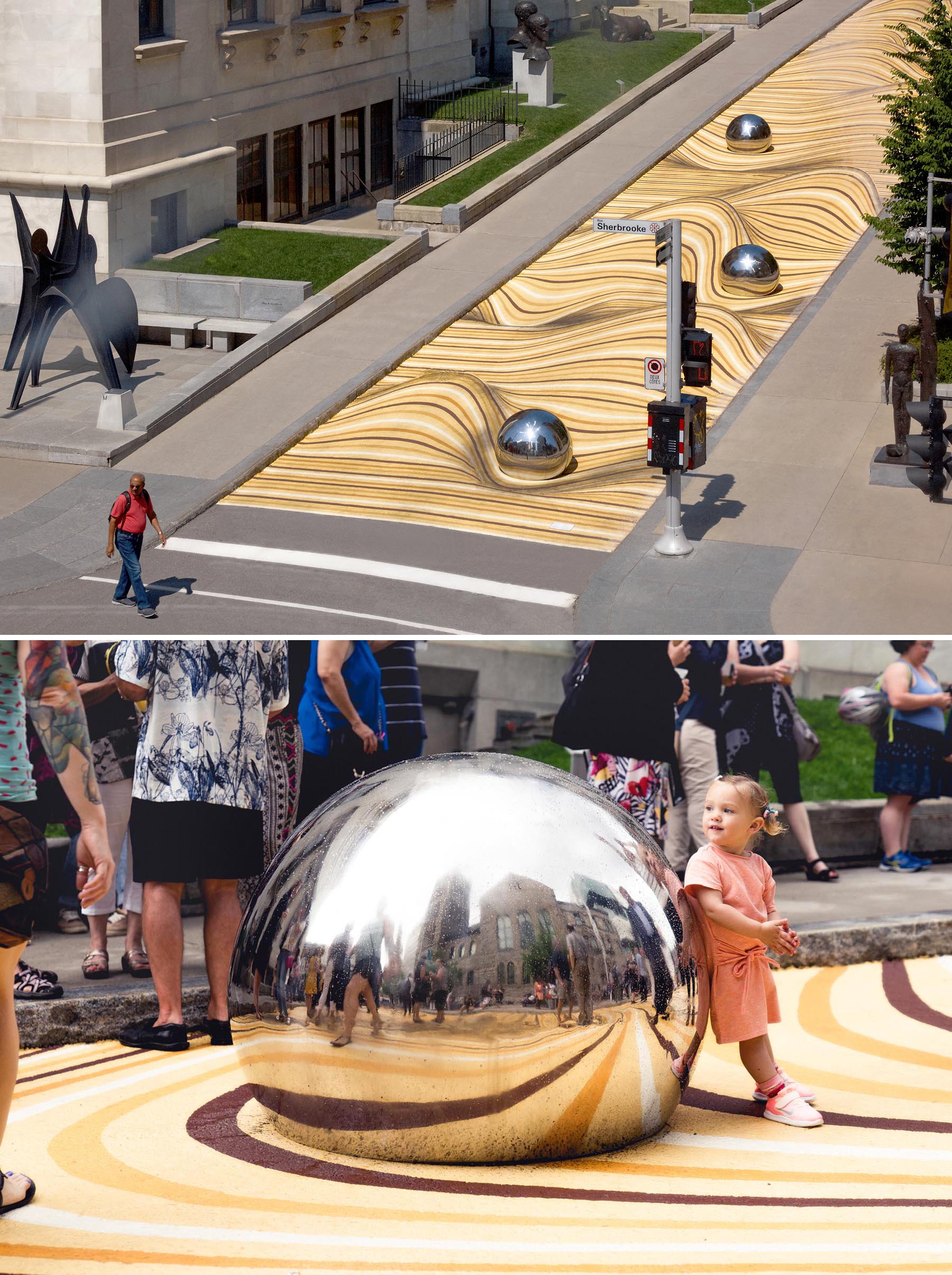 As someone moves around the mural, the street transforms, shapes are reversed, and the ground comes alive and destabilizes.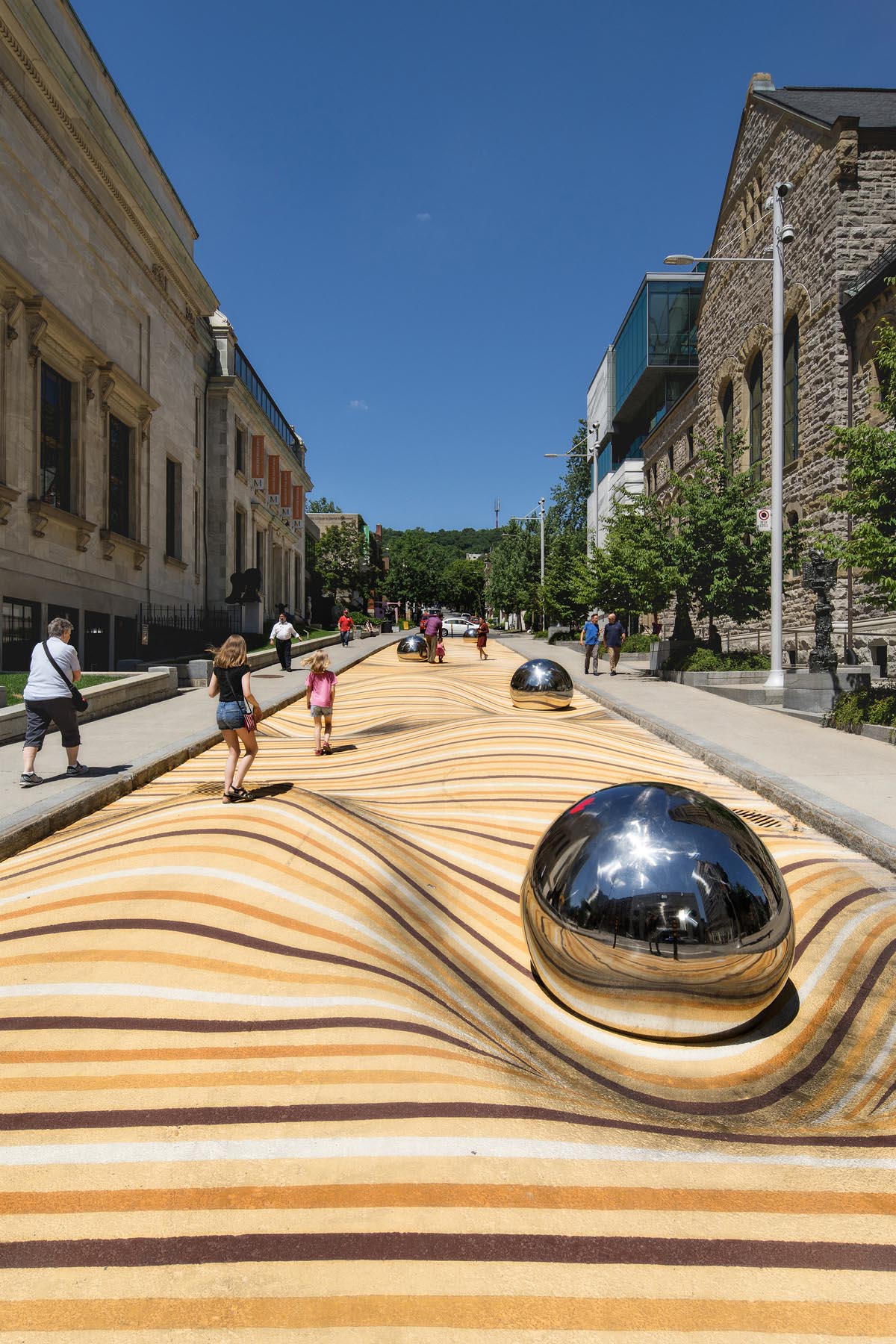 The presence of spheres reflects the different buildings of the Montreal Museum of Fine Arts, all unique in their architecture and history.
Moving Dunes brings together the real and the virtual worlds and awakens the senses.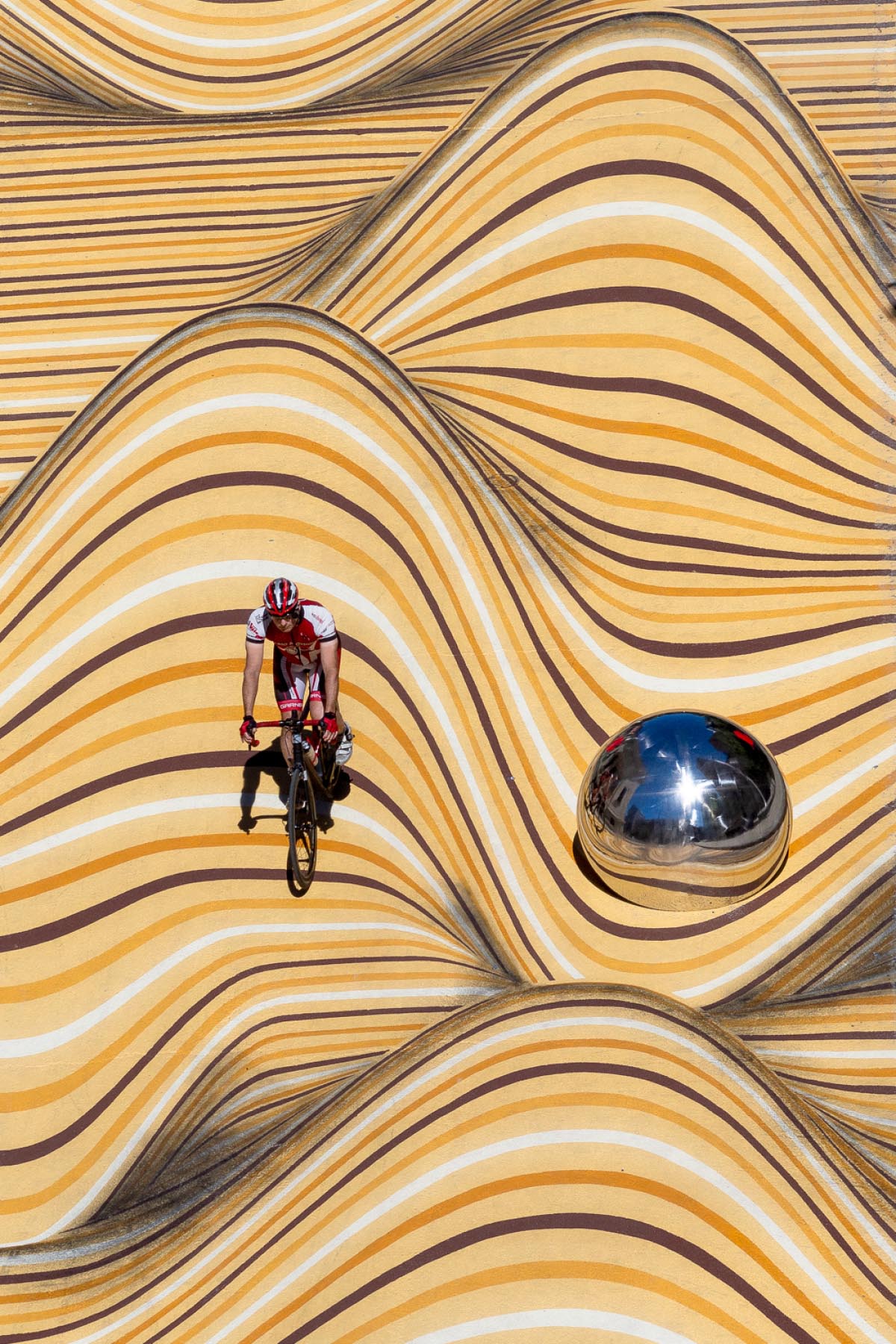 Here's a few more photos of the installation…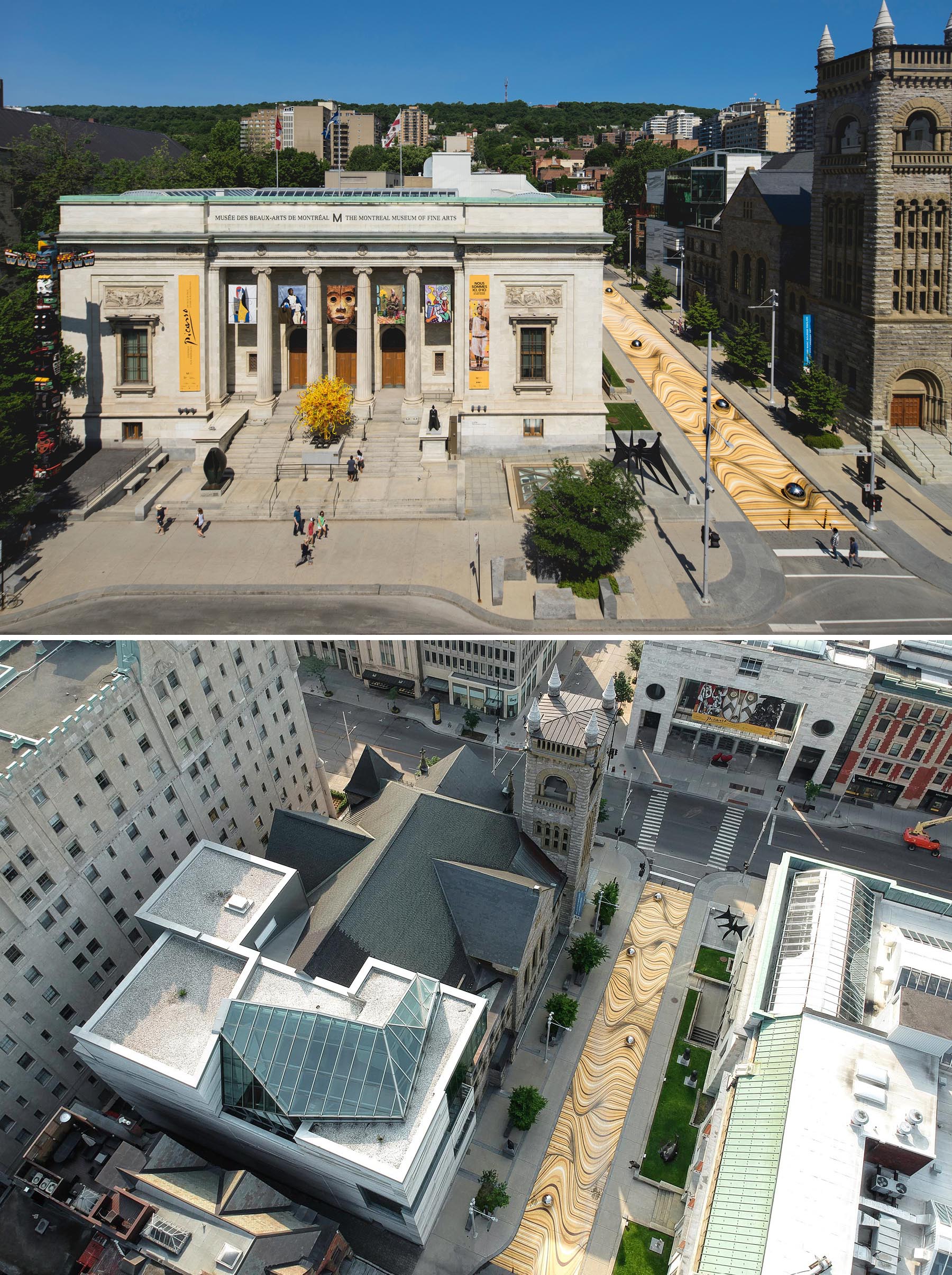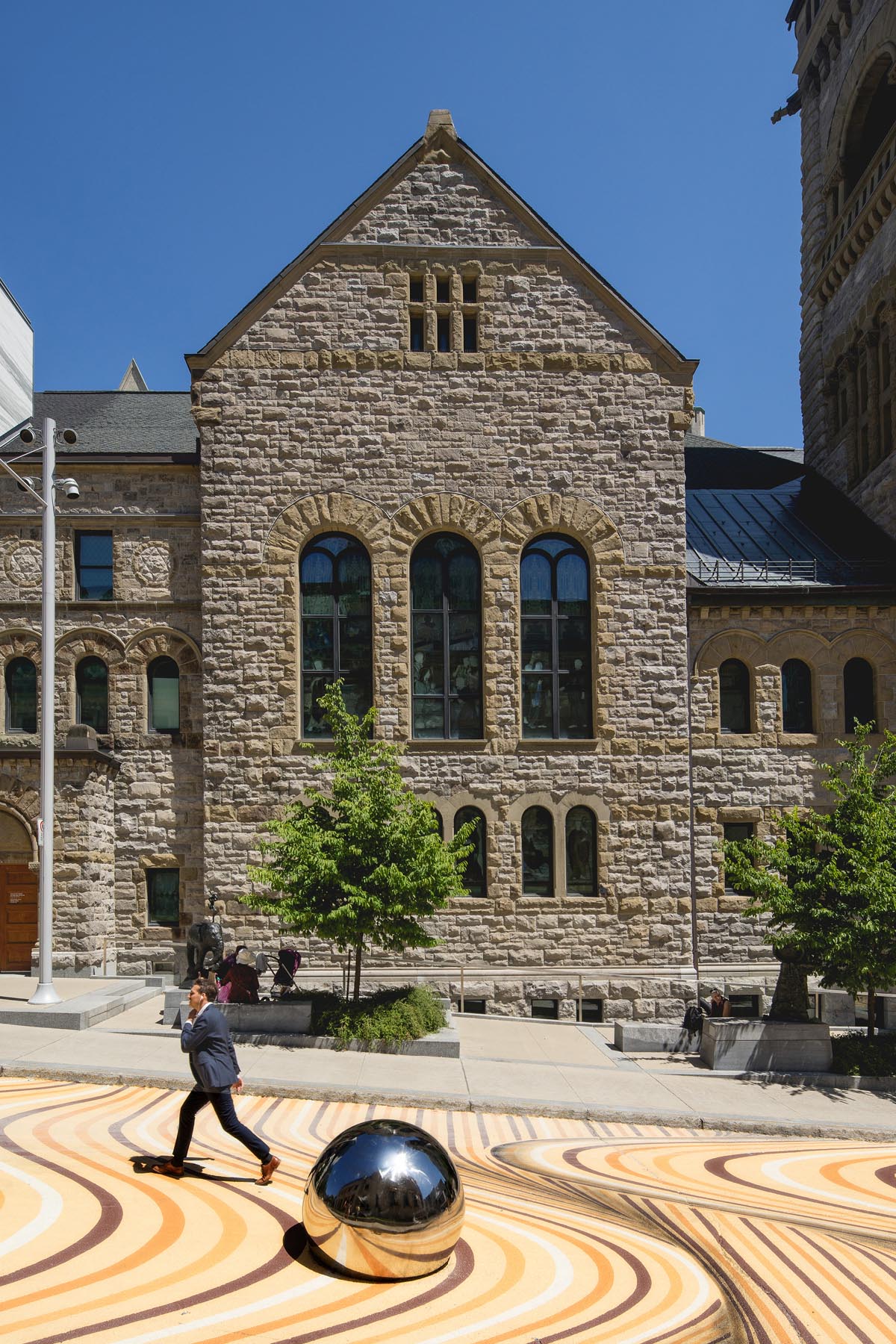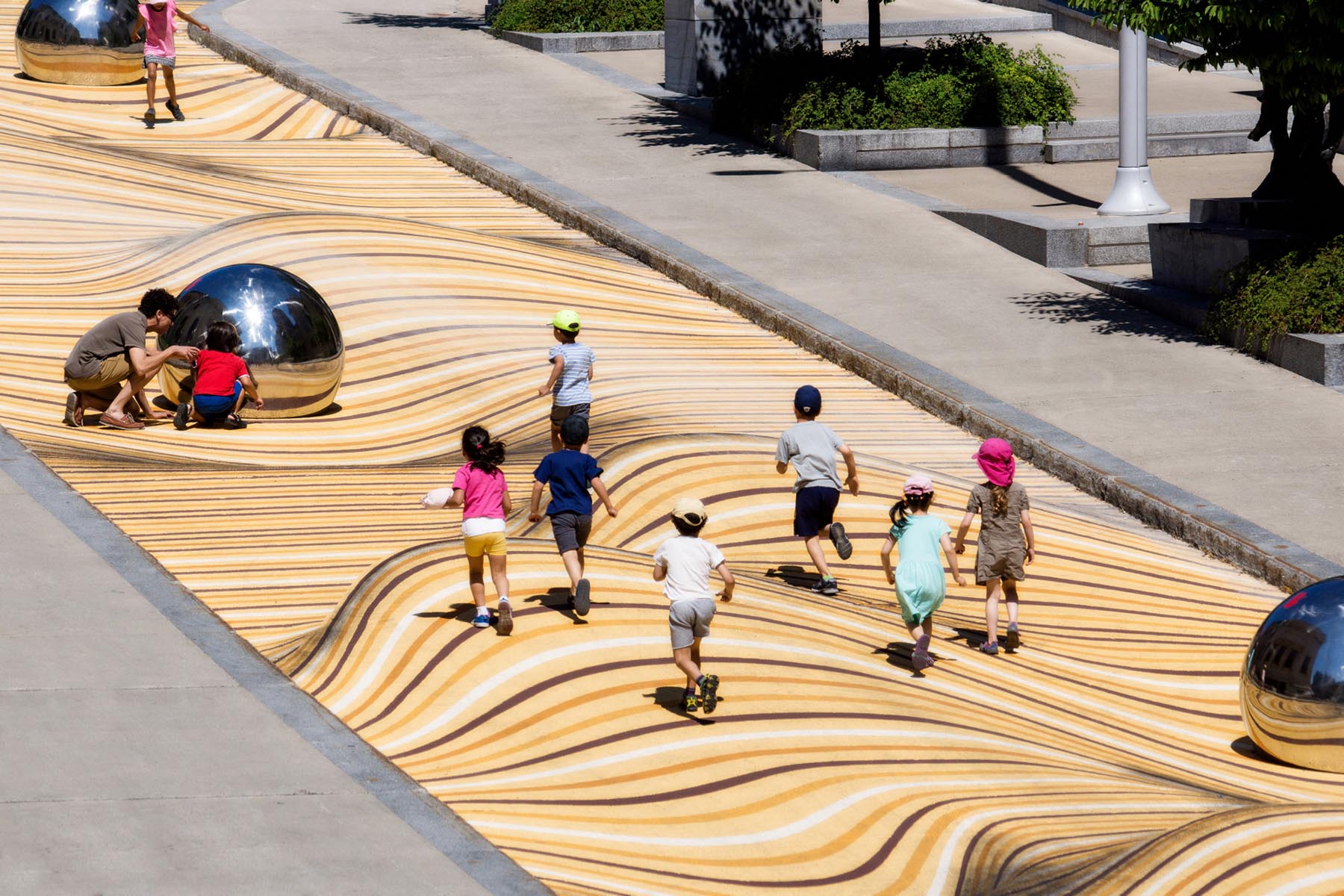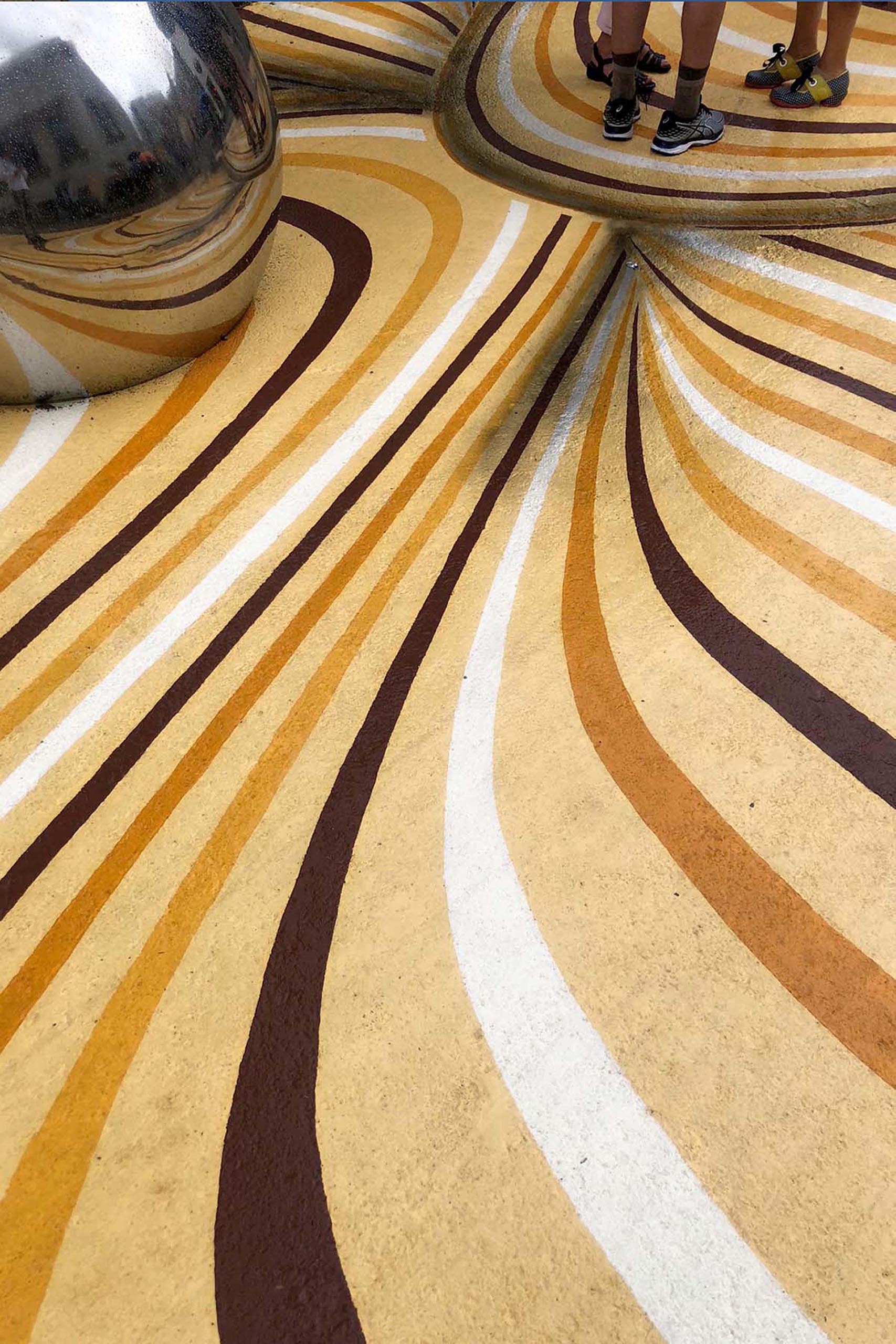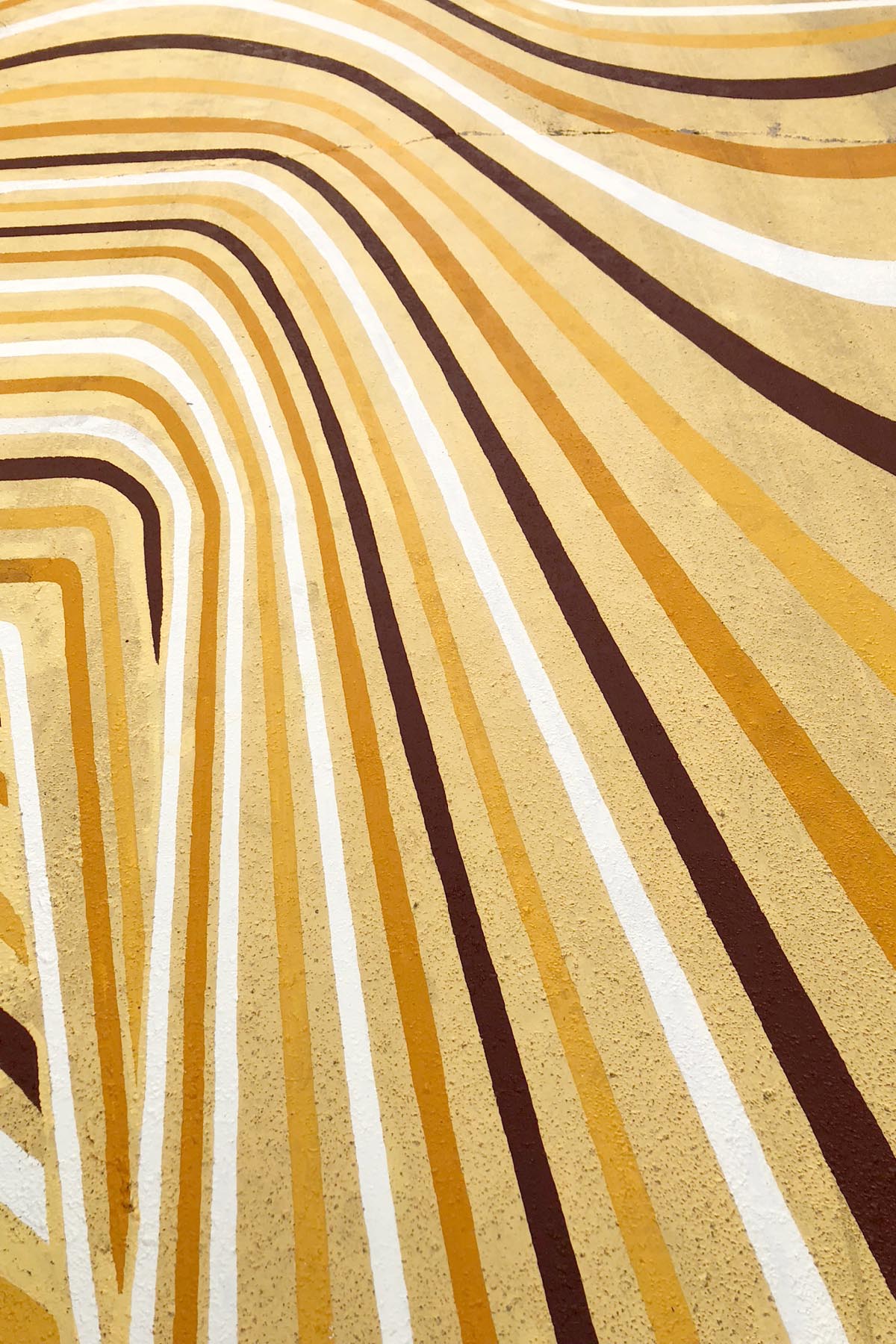 Photography by Olivier Bousquet, Eloa Defly, Raphaël Thibodeau, Alex Lesage, and Charles Laurence Proulx | Design: NÓS | Designers: Charles Laurence Proulx, Gil Hardy, Negar Adibpour, Jean-Benoit Trudelle | Project manager: Charles Laurence Proulx | Collaborators: MU