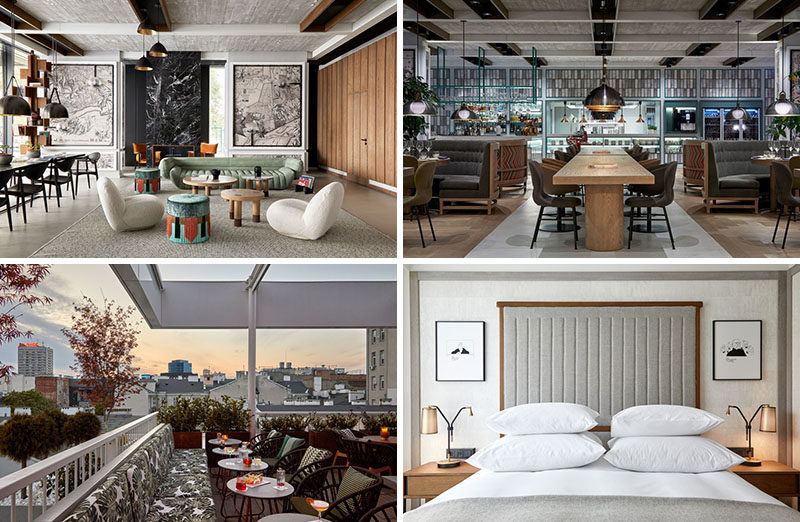 Hotel chain PURO have collaborated with London-based studio DeSallesFlint, to design the interiors of their latest property in Warsaw, Poland.
Inside the 148 room hotel, the interiors evoke a sense of vintage finesse alongside contemporary simplicity.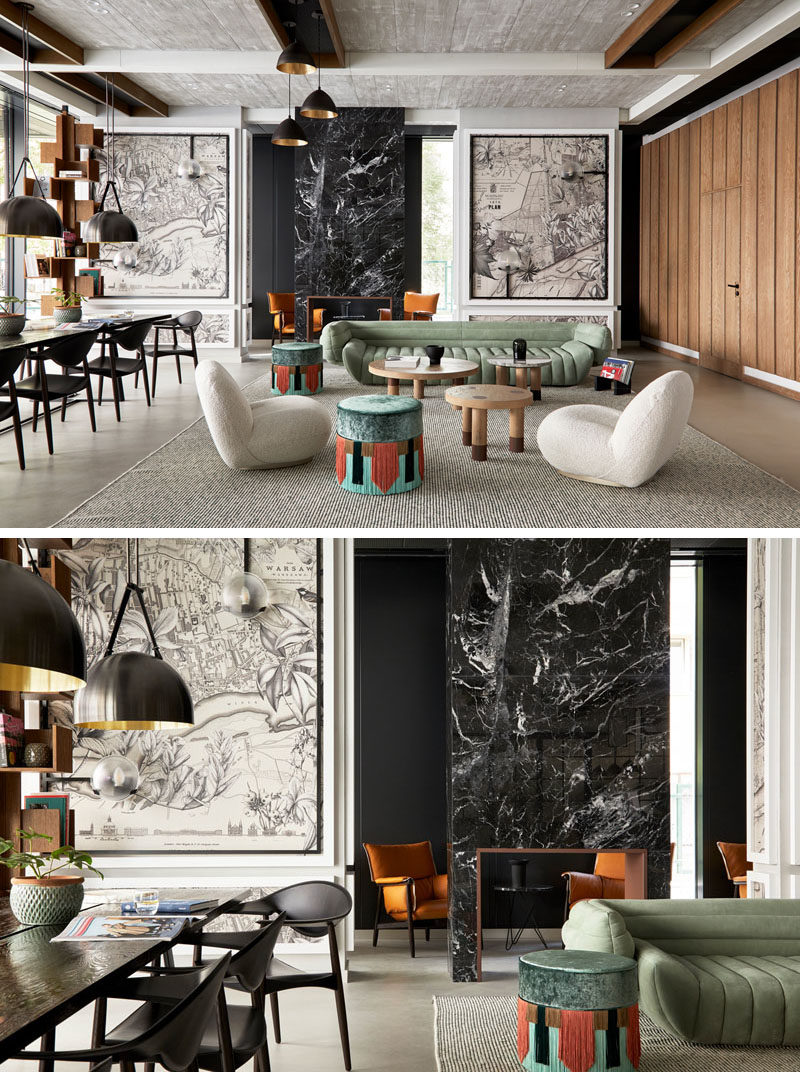 ---
The hotel has many gathering spaces including a bar and lounge that has low-profile decorative lighting on the ceiling.
---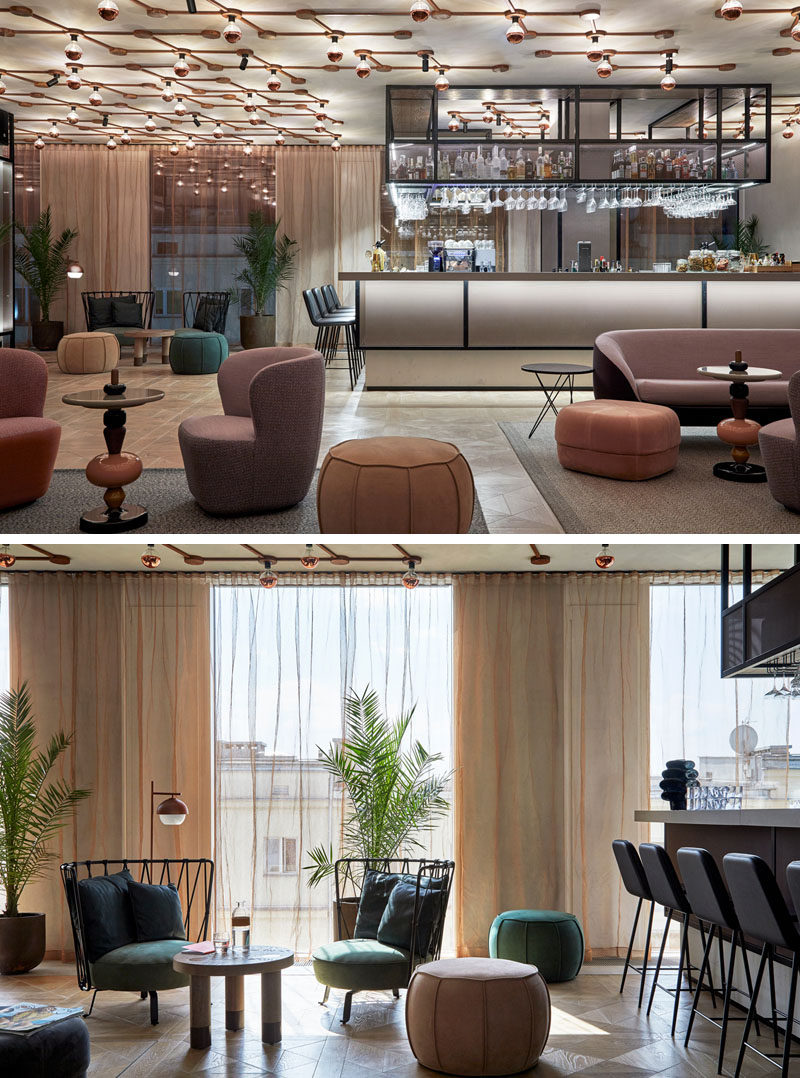 ---
In the Magari restaurant, furnishings such as booths, banquette seating, and long communal wood tables, have been included to create a more rustic dining experience.
---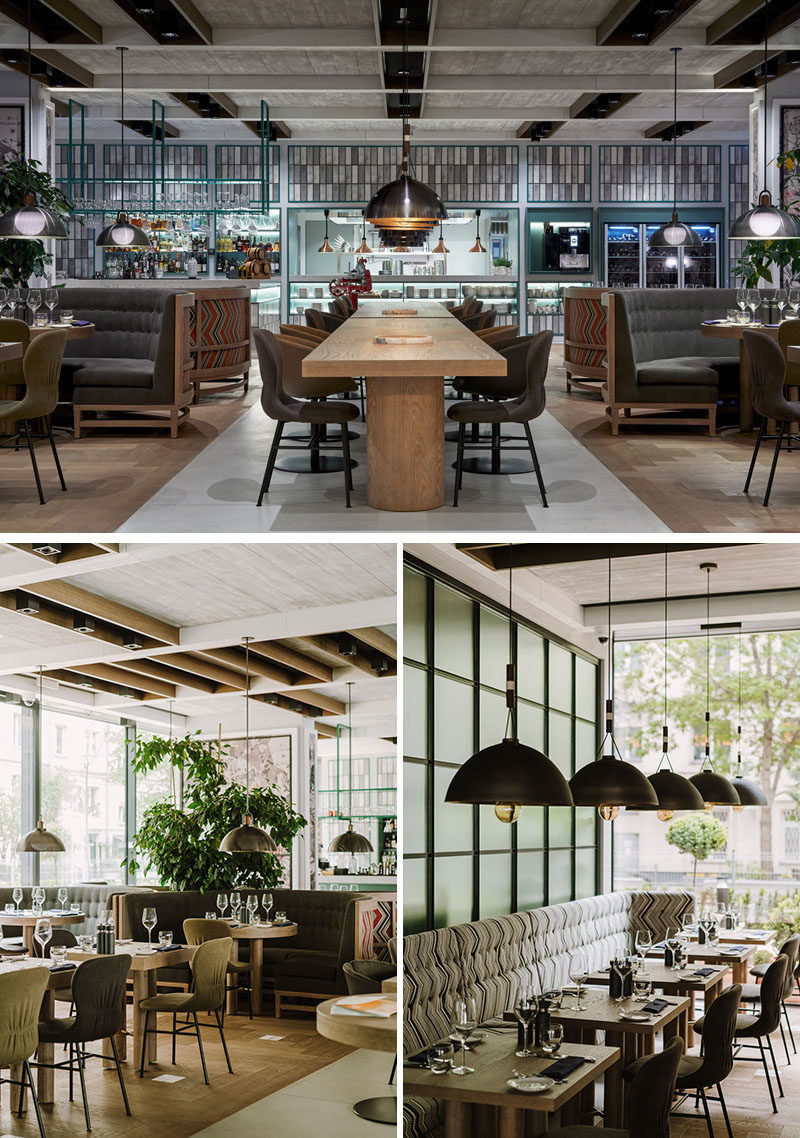 ---
The rooftop Loreta cocktail bar has an almost tropical appearance, with leaf-print upholstery, wood flooring, and plants.
---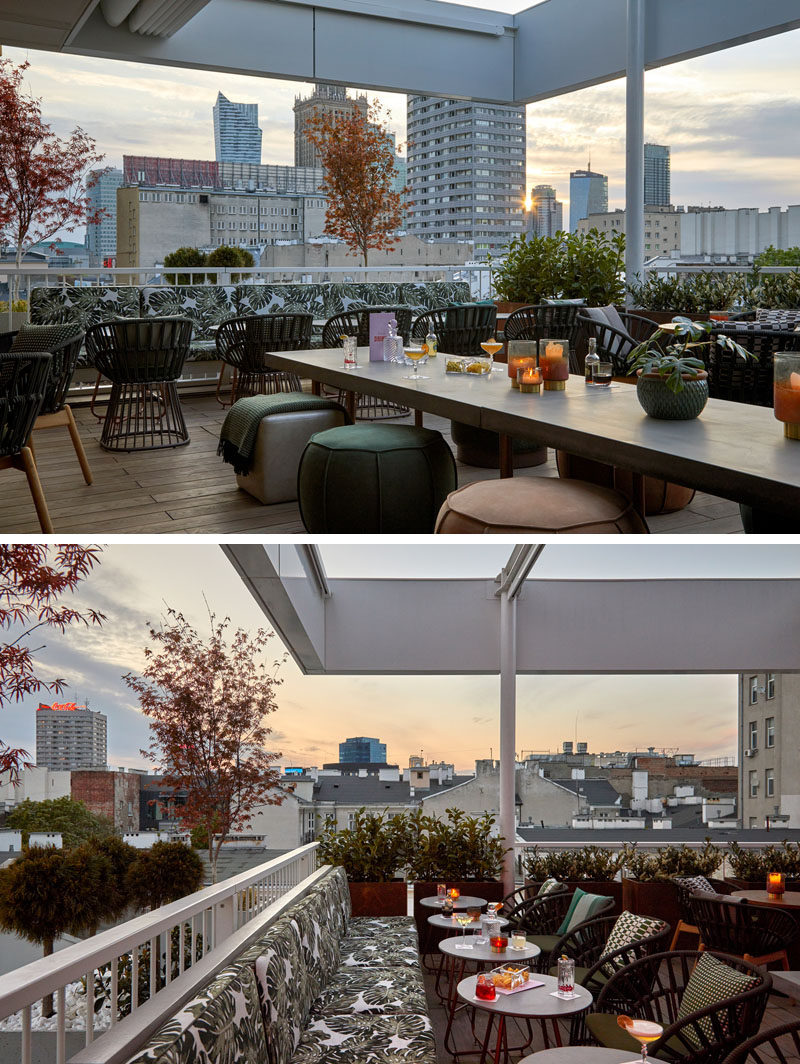 ---
The business room has a large conference table surrounded by leather chairs, while behind a frosted door and window, is a more private space for phone calls and small meetings.
---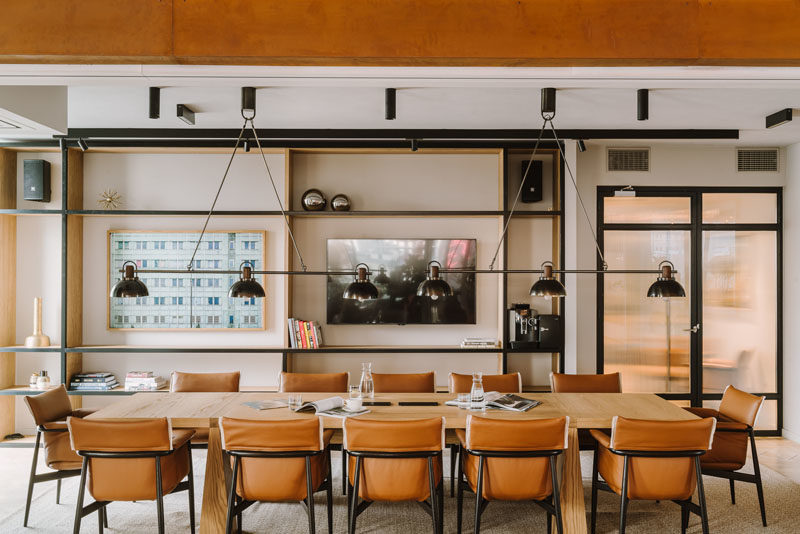 ---
In the hotel spa, there's a Scandinavian influence in the design, that's apparent by the use of wood, cool greys, and minimal furnishings.
---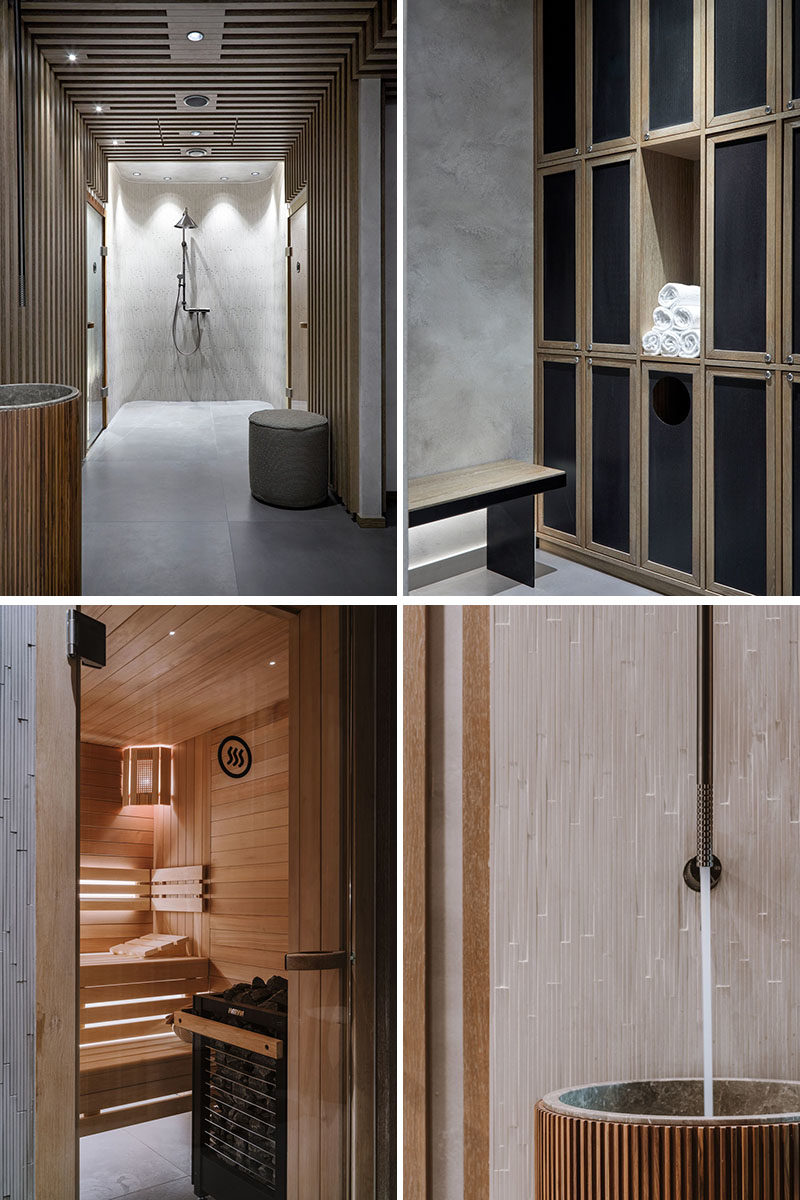 Photography by Anna Stathaki (top photos) and PION Studio (bottom photos)
---
In the executive suite, there's an open plan living room and dining area, both featuring artwork to make the room have a more home-like atmosphere.
---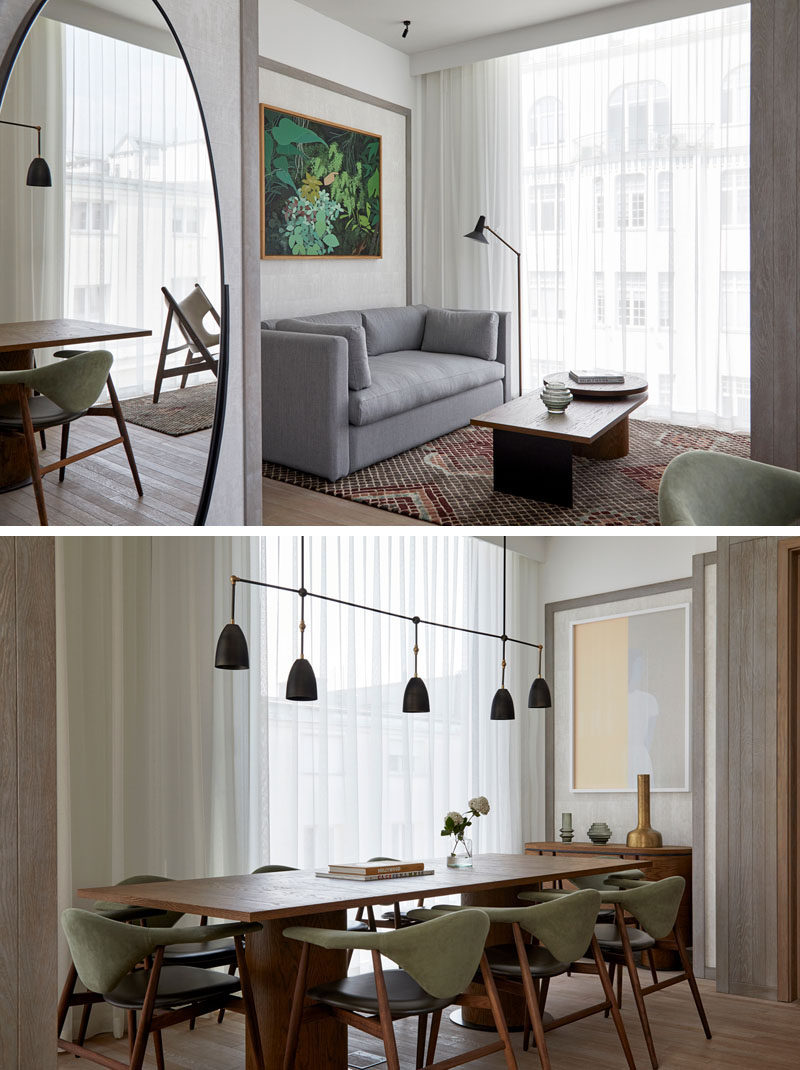 ---
In the bedroom, a contemporary palette of wood and light grey has been used, while an wood-framed upholstered headboard is flanked on either side by small pieces of artwork.
---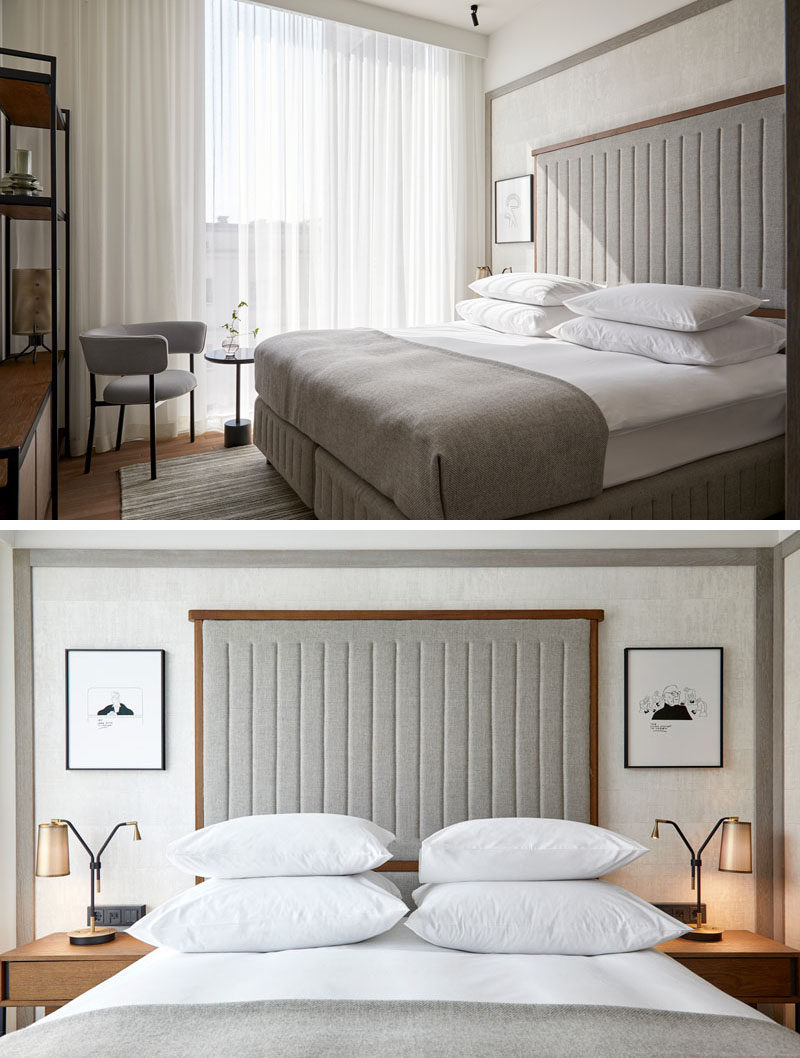 ---
The grey theme continues into the bathroom, however this time it's accented by black elements, like in the vanity, shower frame, mirror, and wall hooks.
---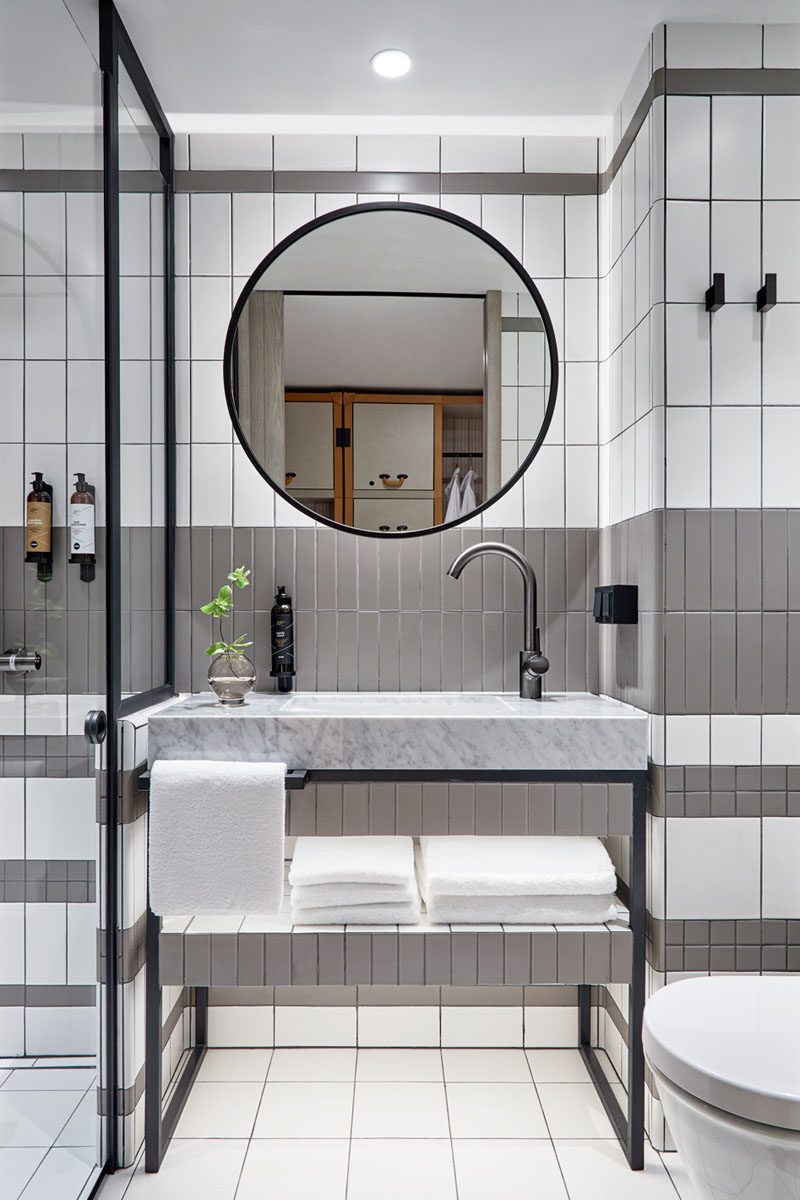 ---
Get the contemporist daily email newsletter – sign up here