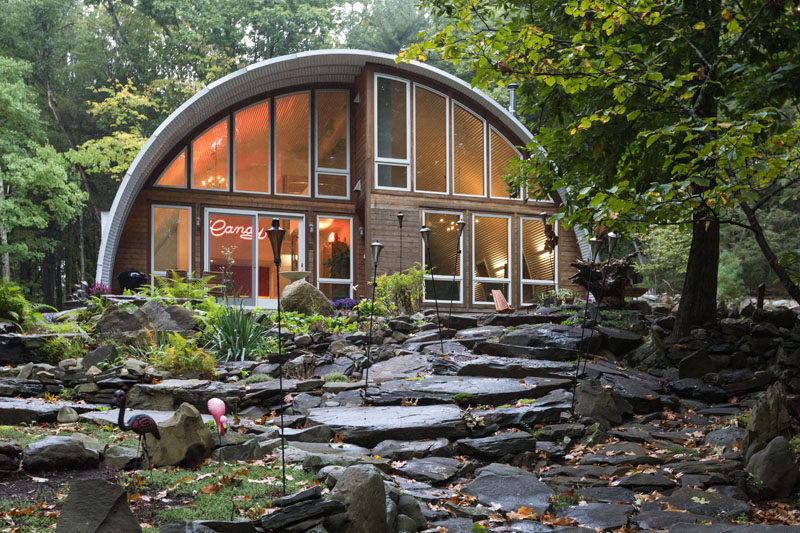 Coughlin Architecture have designed the Q Hut, a modern take on a barn, which has been transformed into an escape from the city for its owners.
Located in Accord, New York, the hut was first purchased as a prefab steel Quonset hut, which was then assembled as an open barn.
Later, the gable walls were constructed, followed 4 years later by the interior build out, transforming the open steel shell into an eclectic home, suitable for the owner's vintage collections.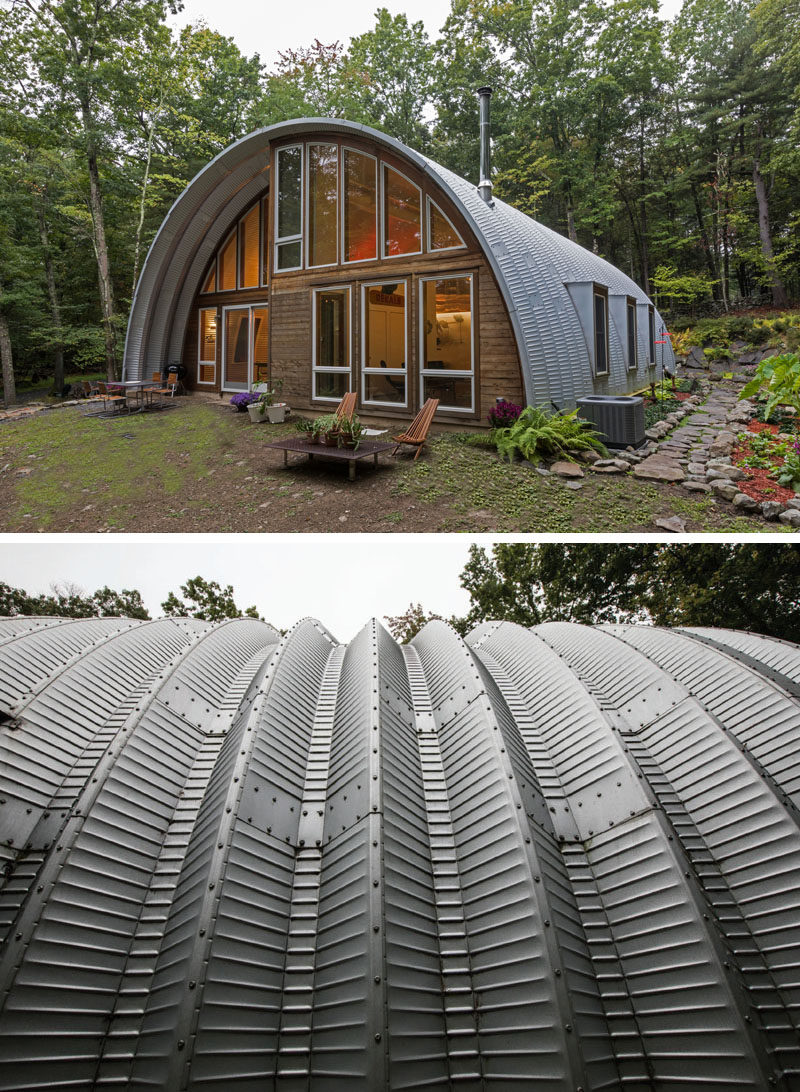 ---
The interior is bright and open, with high ceilings and plenty of windows. In the living room, there's a fireplace for cool nights, and sculptural pendant light hanging from the ceiling adds an artistic flair to the space.
---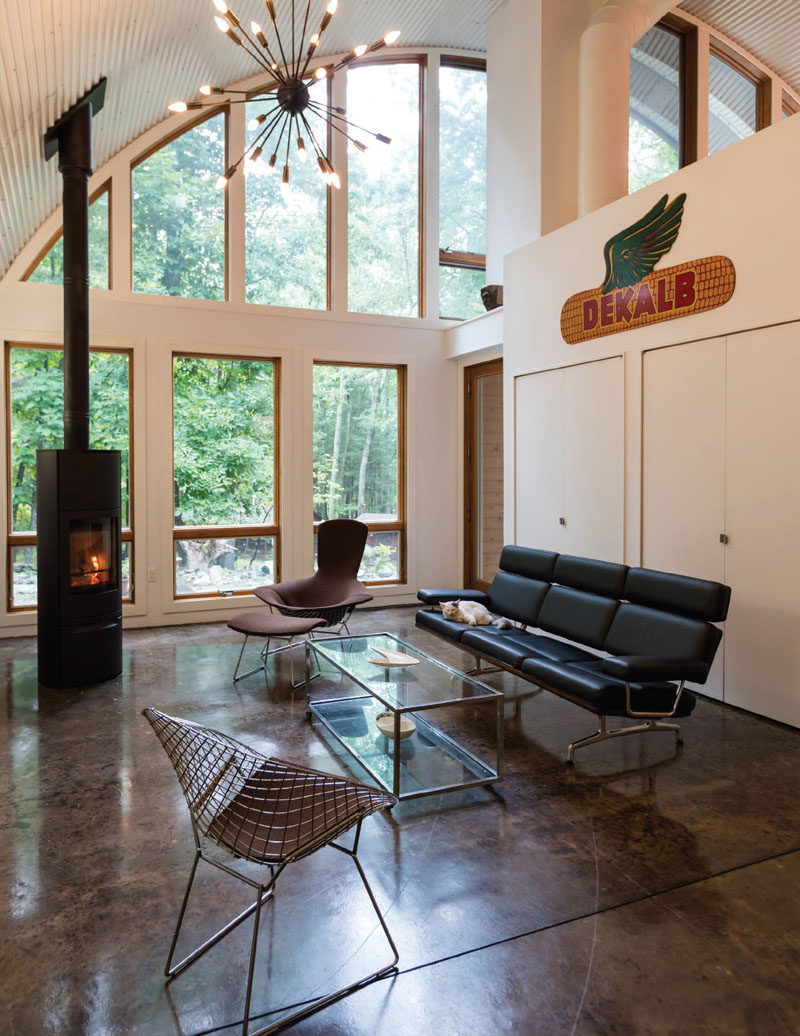 ---
Also on the main floor is the kitchen, that features minimalist white and red cabinets. Adjacent to the kitchen is the dining room.
---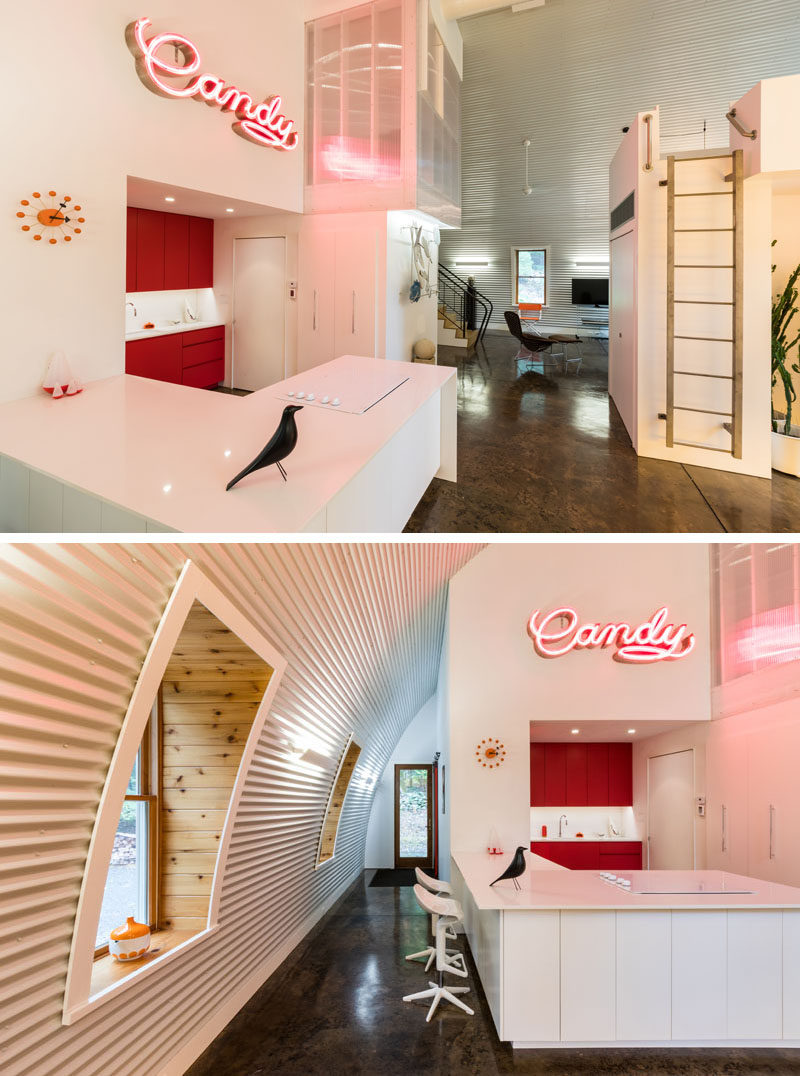 ---
Tucked away behind the kitchen is one of the bathrooms, as well as a bedroom. Stained concrete floors with radiant heating can be found throughout the interior.
---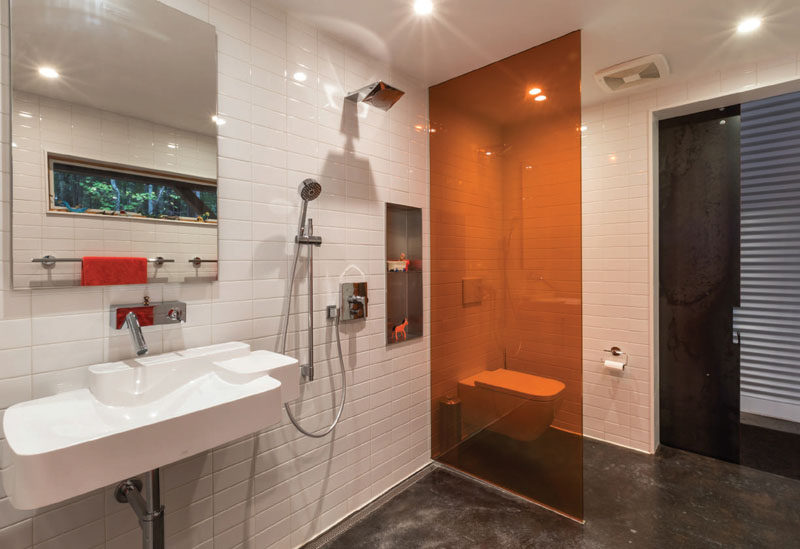 ---
The stairs, the loft and the shutter polycarbonate windows allow visitors to experience the tallness of the space. The black steel railings on the stairs contrast its white surroundings.
---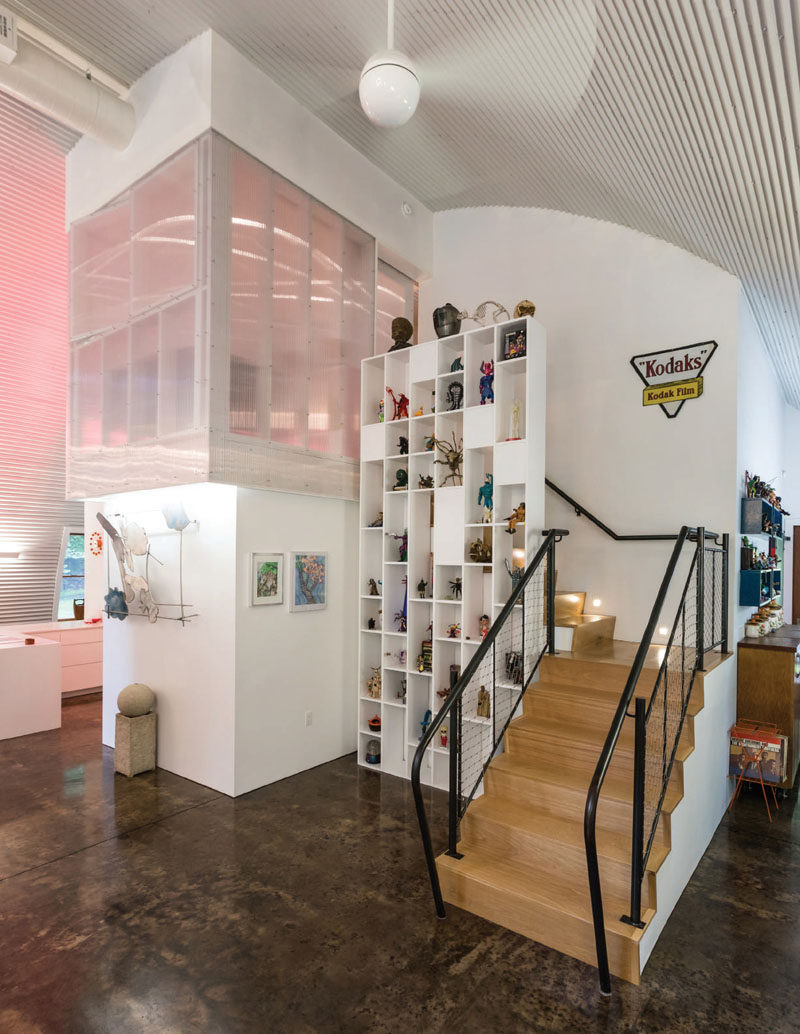 ---
The home office has shutter polycarbonate windows that look out onto the floor below.
---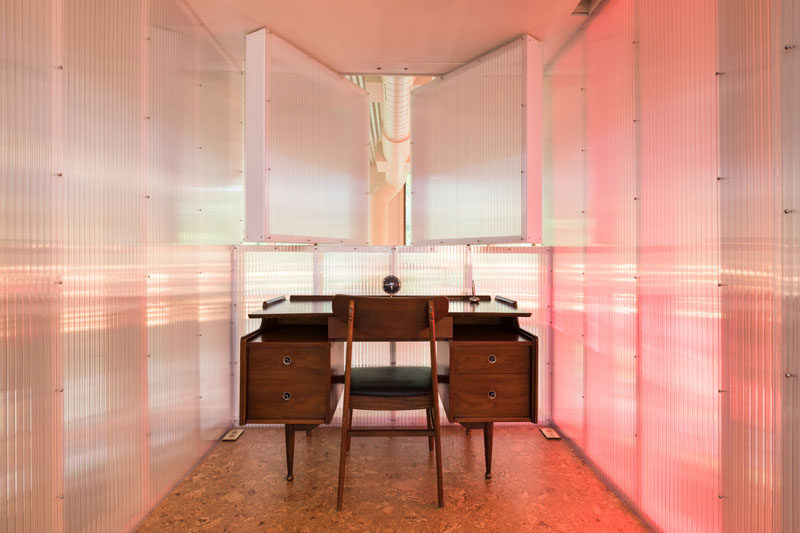 ---
The upper floor is home to the master bedroom, that has a window for treetop views, and a curved ceiling due to the shape of the hut.
---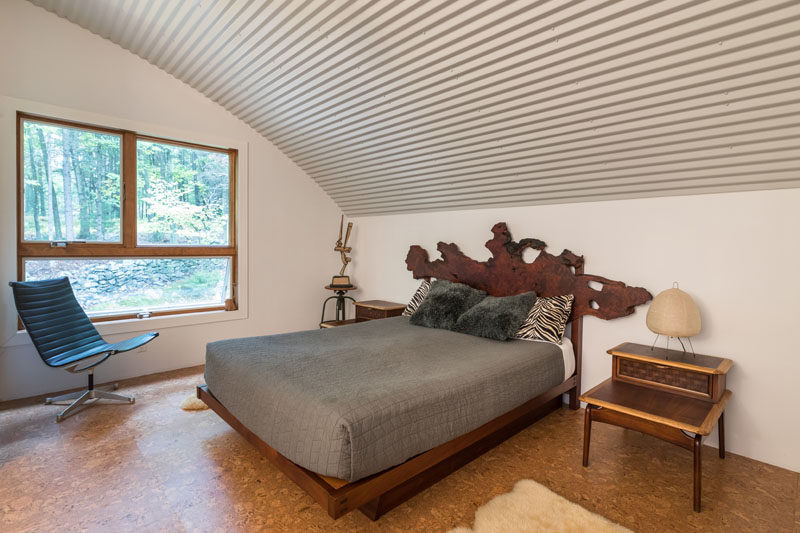 Photography by Jenny Gorman | Architect: Coughlin Architecture | Design Team: Paul Coughlin, Brian Thomas | Contractor: Catskill Custom Home
---