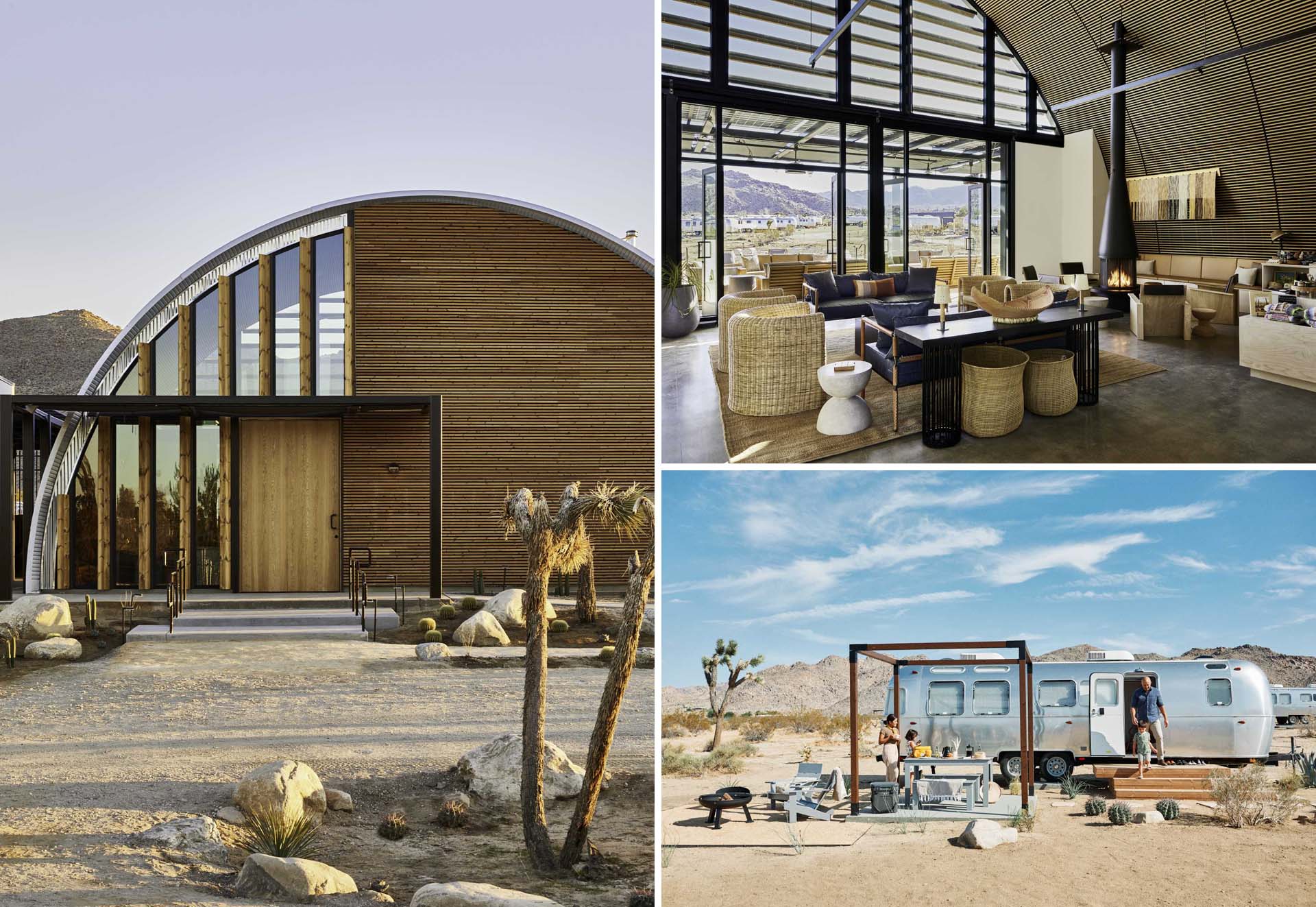 Architecture firm HKS Architects has collaborated with interiors firm Narrative Design Studio, to complete the new Joshua Tree location of AutoCamp, a premier outdoor lodging brand.
Surrounded by the famed Joshua Trees and subtle rock formations of Southern California's desert area, AutoCamp is a 25-acre property featuring 47 Airstreams, four Accessible Suites, and four X Suites, and a clubhouse.
The Clubhouse
The Clubhouse at Joshua Tree, is a modern take on traditional Quonset Huts, is a nod to the eclectic nature of the town in which it resides, and includes clean mid-century modern details.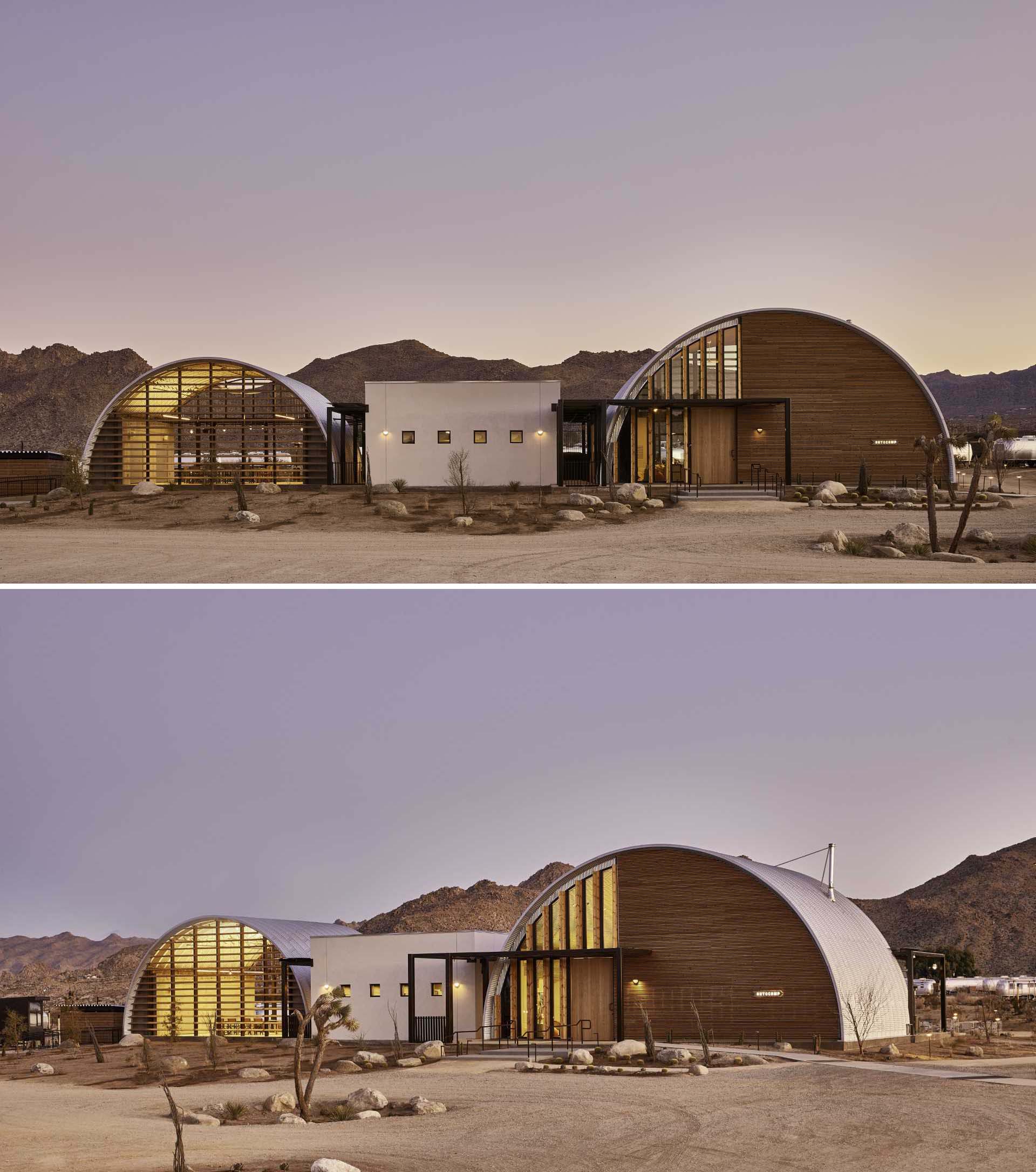 The architects chose to use raw and natural materials which will weather in place and improve with age as they blend into the natural landscape.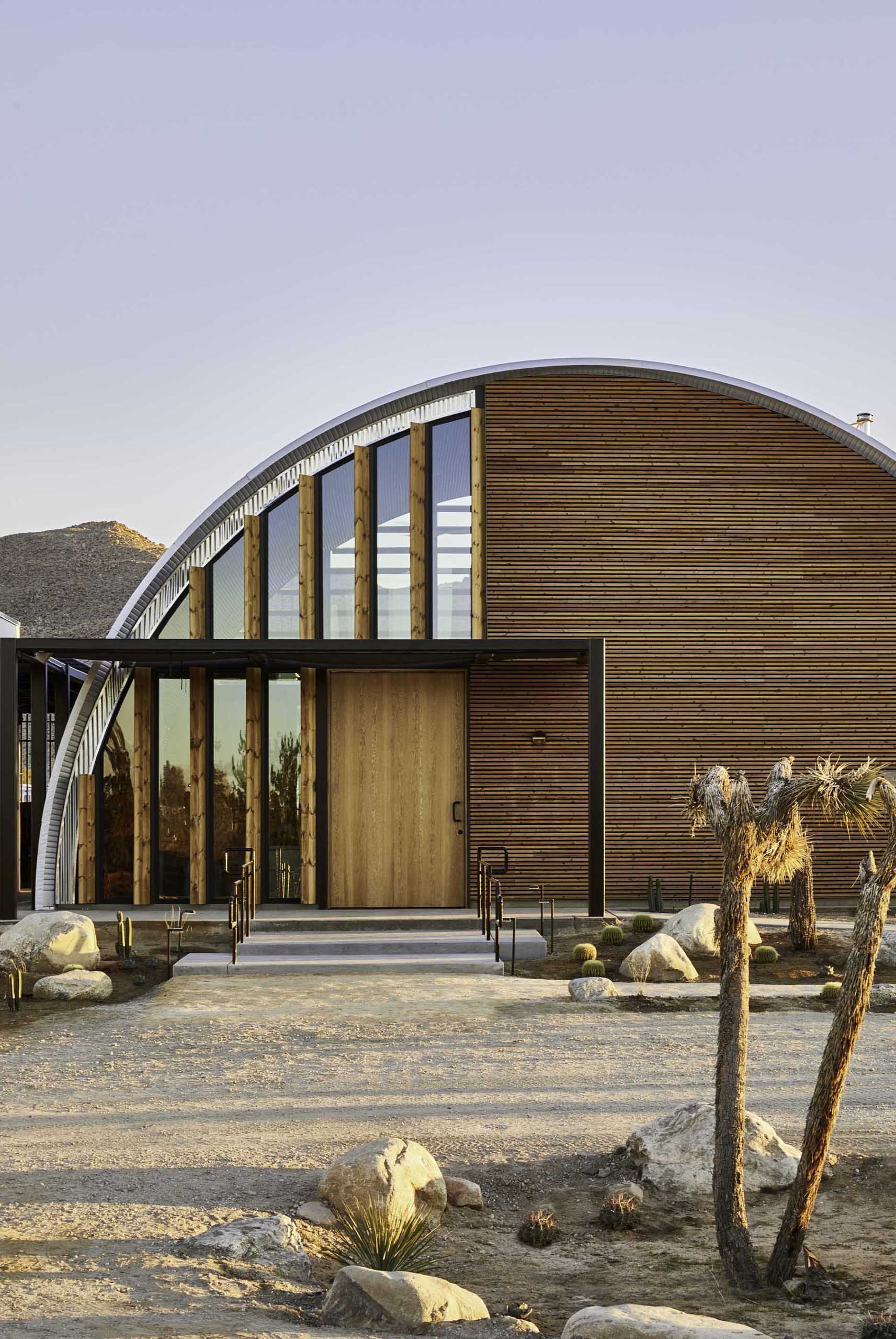 The property also includes ultra-low use water plants, dark-sky compliant lighting to preserve nighttime stargazing, landscaping that features native plants and subtle rock formations, and an onsite water treatment system to dramatically reduce the property's environmental impact.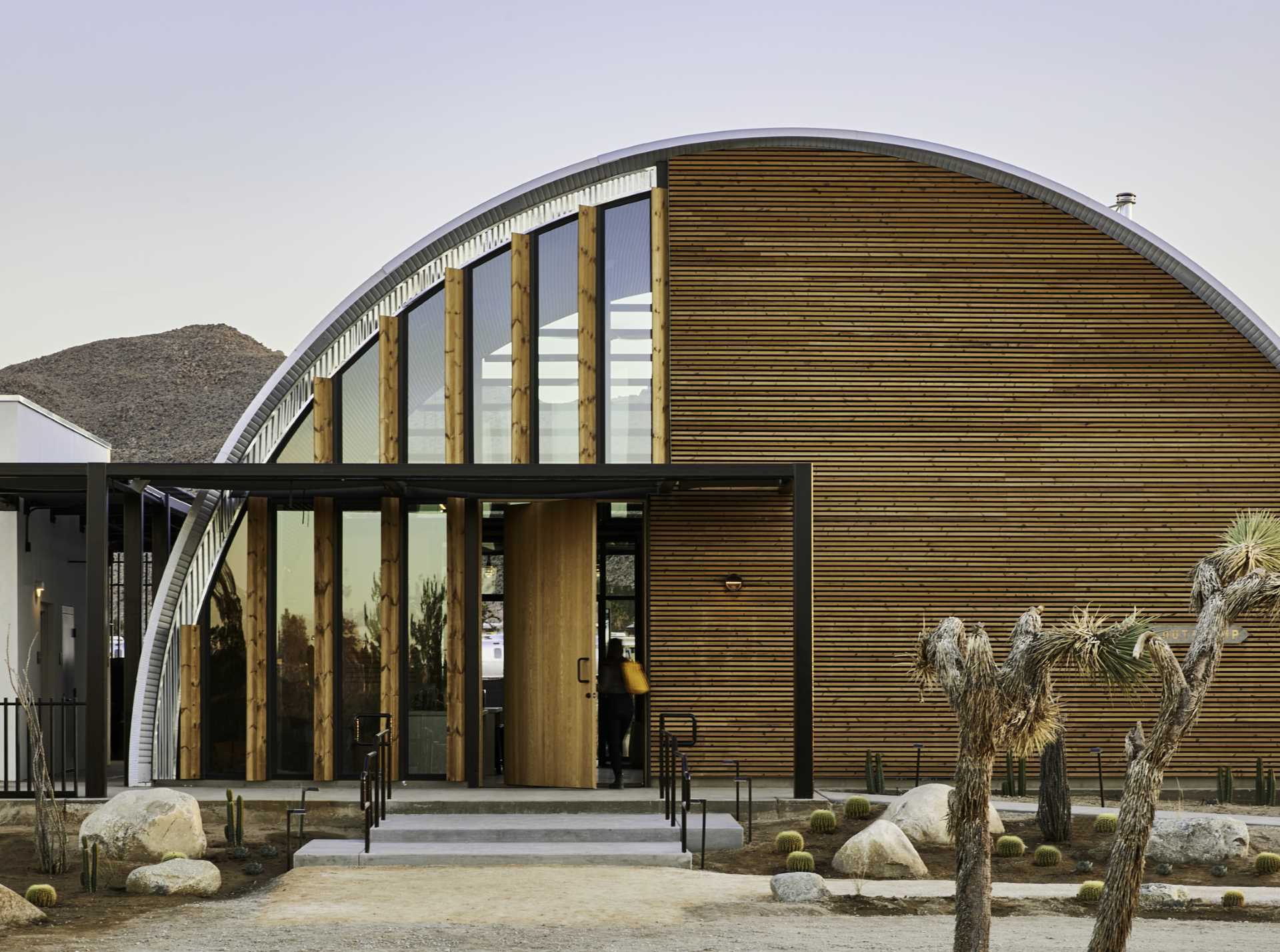 The Clubhouse Interior
The interiors of the Clubhouse have been inspired by the golden hues and rough textures of the desert landscape. The design team chose to utilize local artists and fabricators and included organic sculptural elements to break up the cleaner lines of the surrounding mid-century architecture.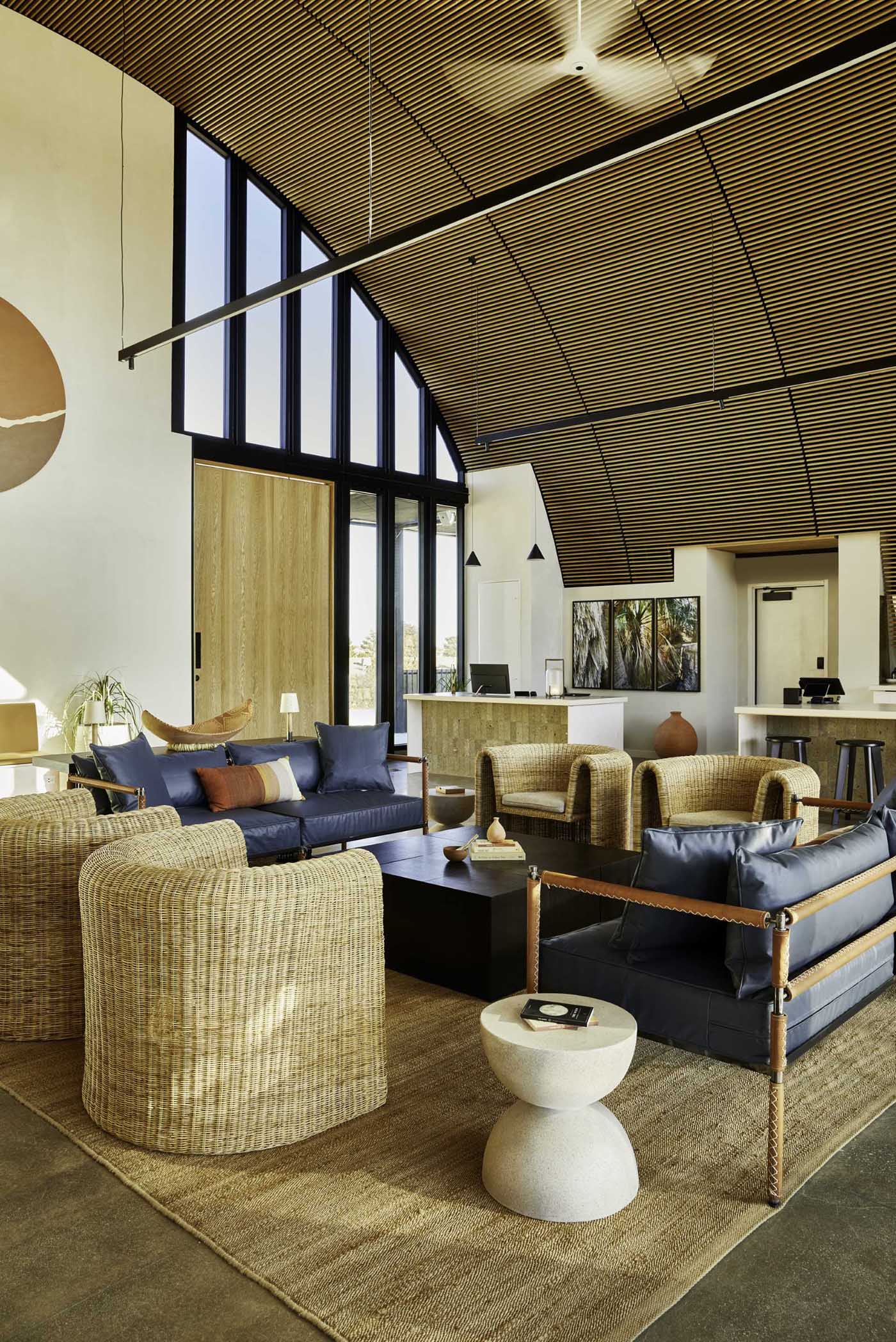 Several art installations will also encompass the property, including a wall sculpture crafted by local artist Ana DiGiallonardo, as well as an outdoor mural by Jaque Fragua, and an Avo-designed tapestry hung in the lounge.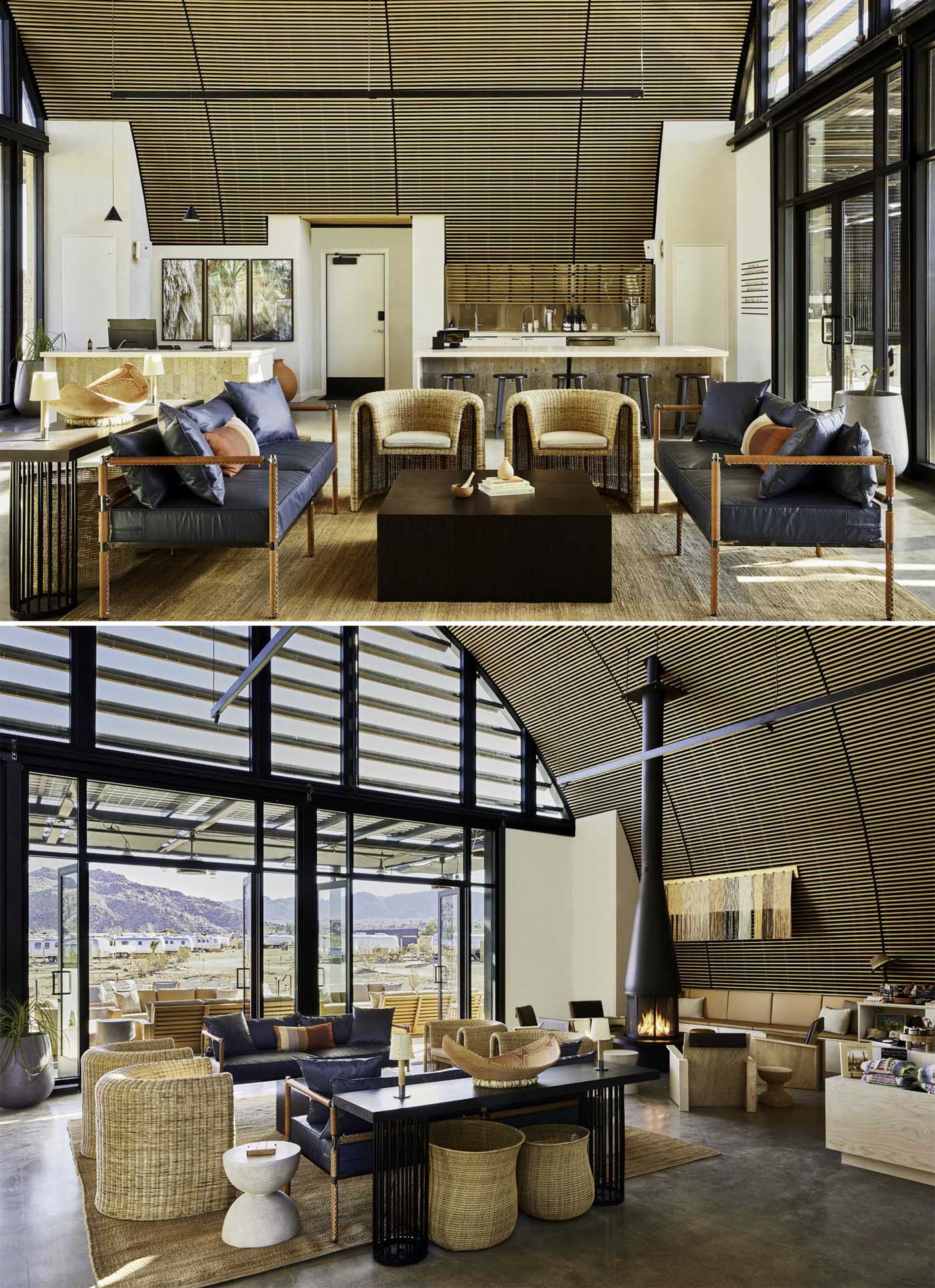 "The intent was to provide guests with a tranquil, relaxing setting where they will be inspired to explore the unusual beauty of the terrain that awaits them outside the doors," said Shannon Niehenke of Narrative Design Studio.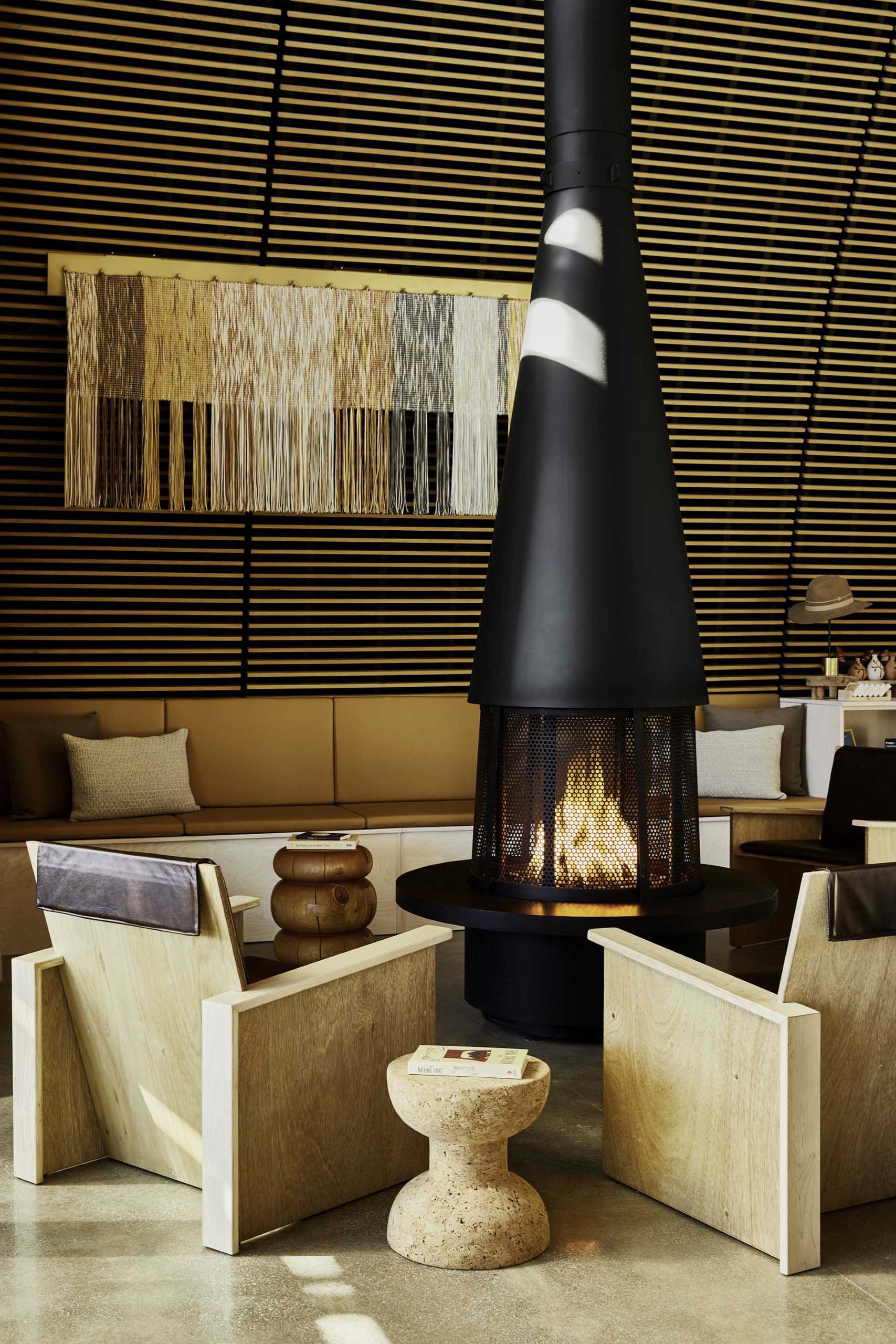 The Clubhouse Patio
The Clubhouse patio includes translucent solar panels, misters, and scenic views which can be enjoyed from the comfort of the large shaded patio.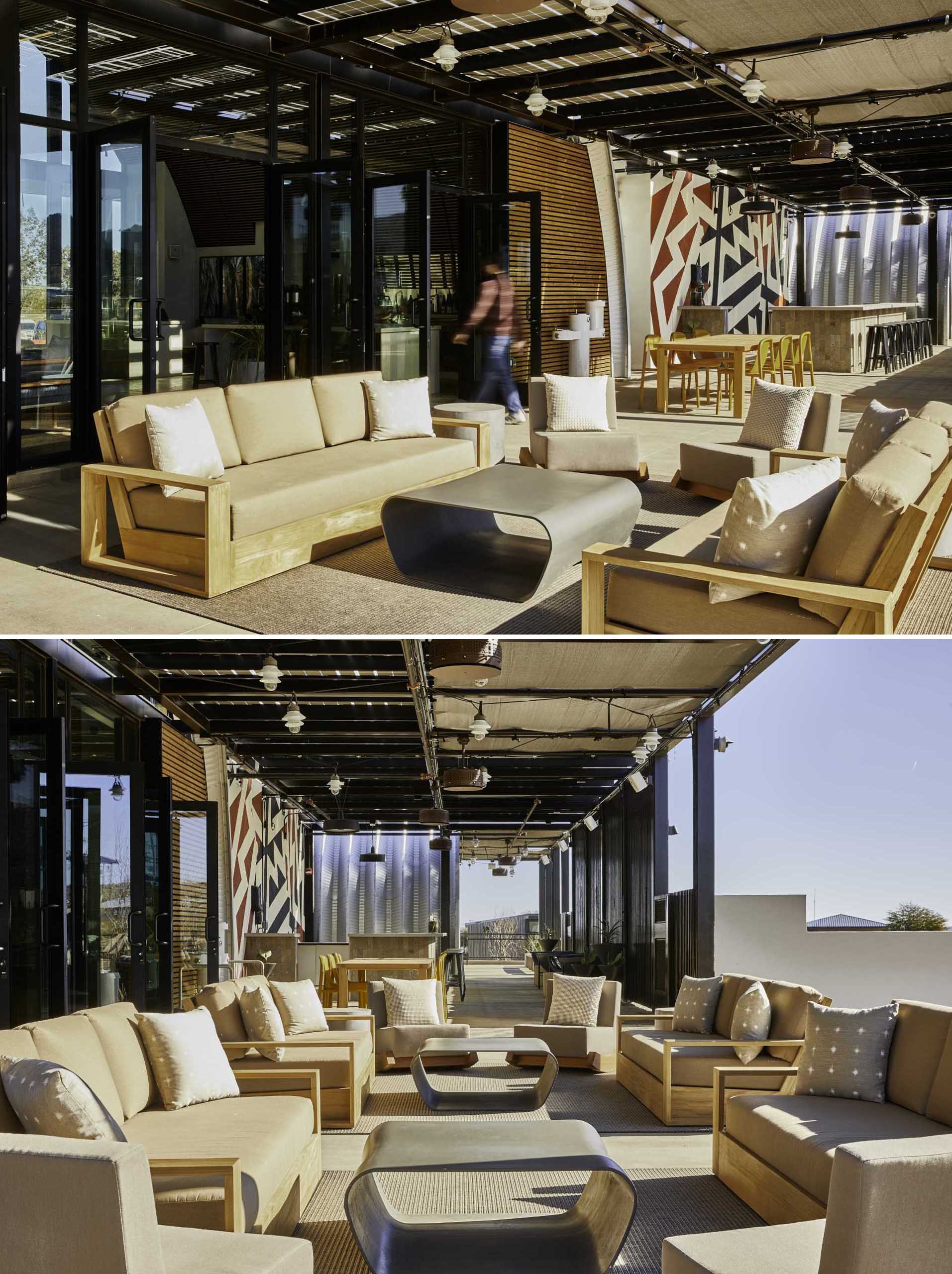 The Airstreams
The 47 Airstreams located on the site include an outdoor dining area, a small seating area with a fire pit, and wood stairs that lead to the Airstream entrance.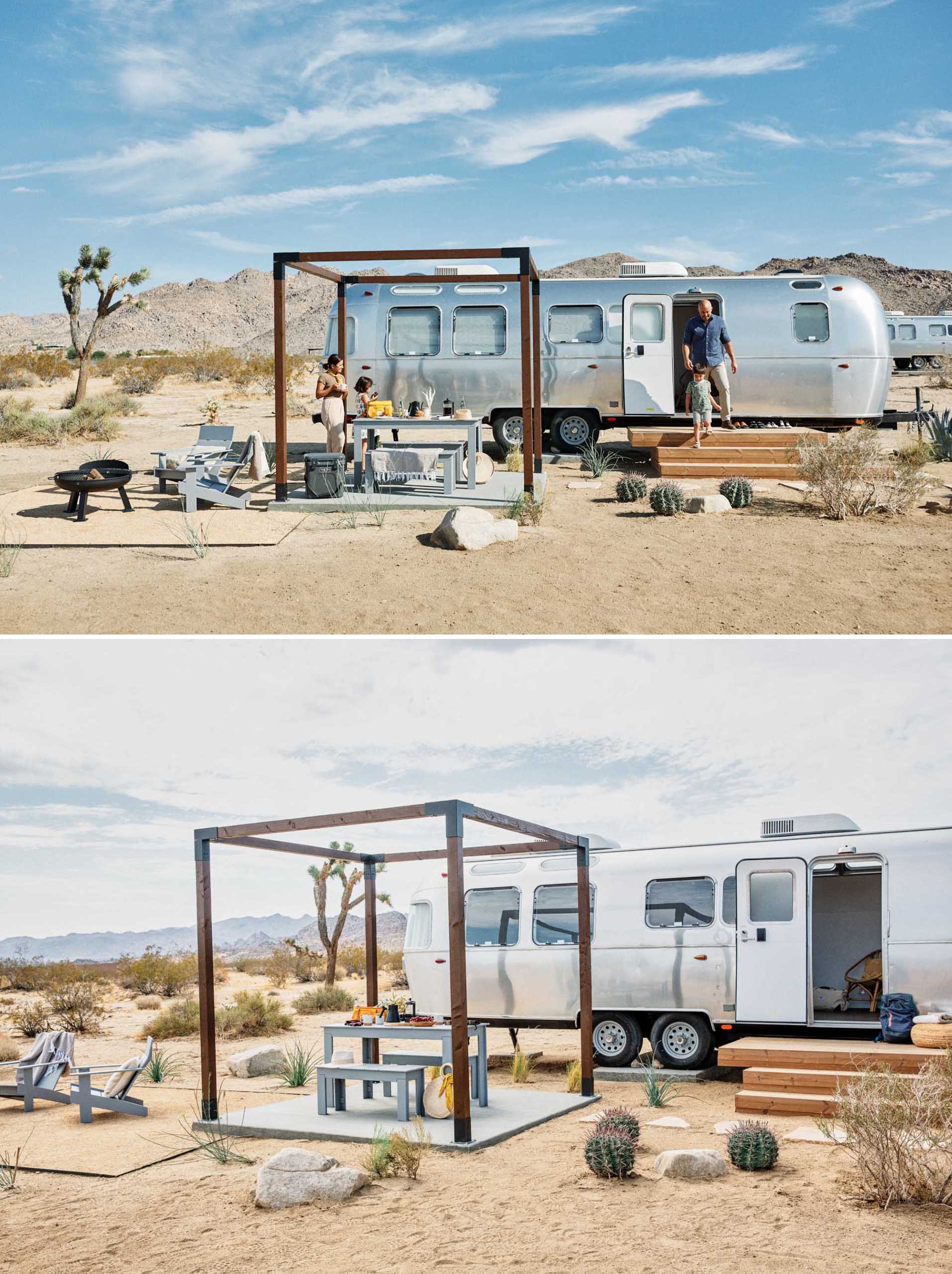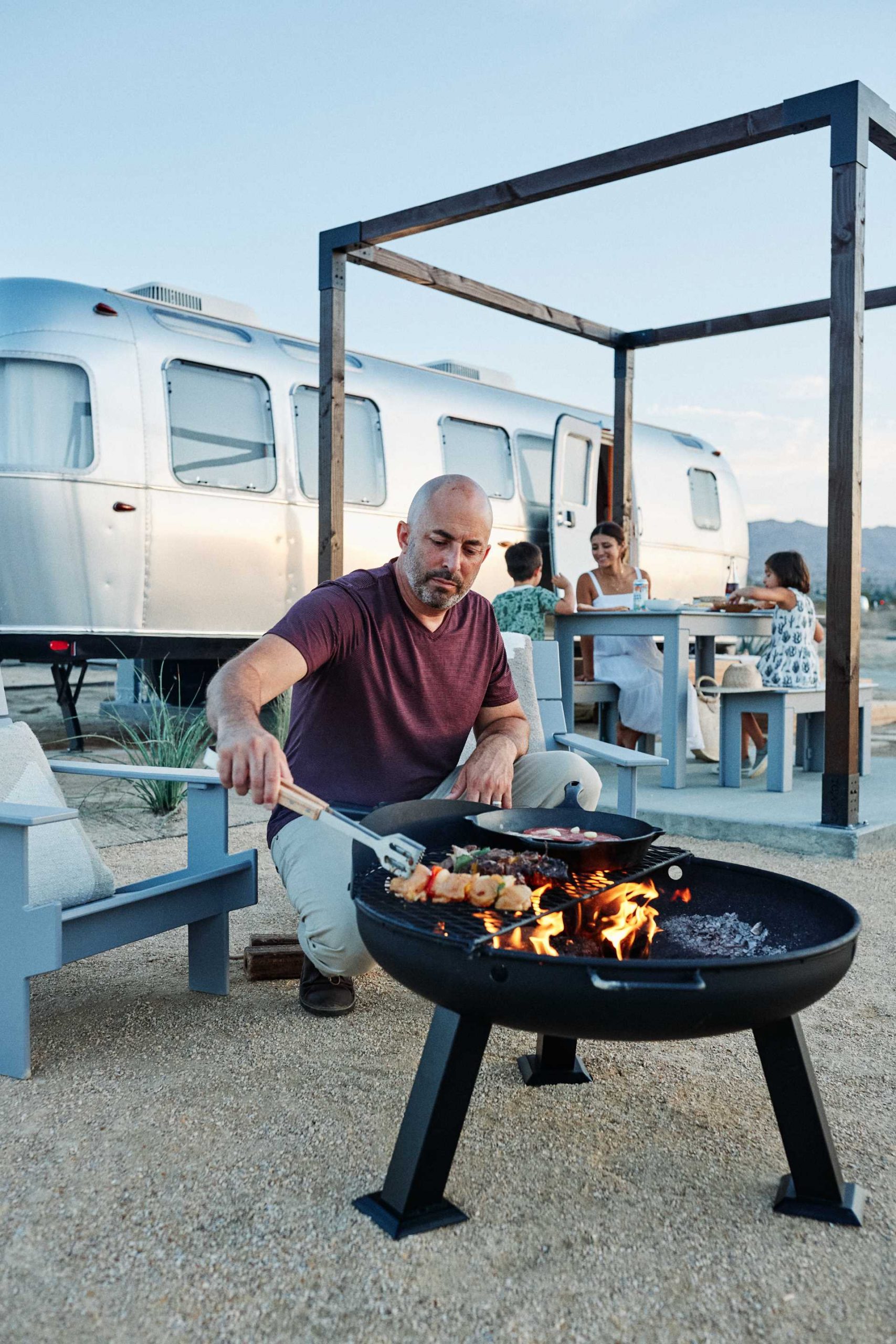 Airstream photography by Josh Franer | All other photography by Matt Kisiday | Architecture: HKS Architects | Interior Design: Narrative Design Studio