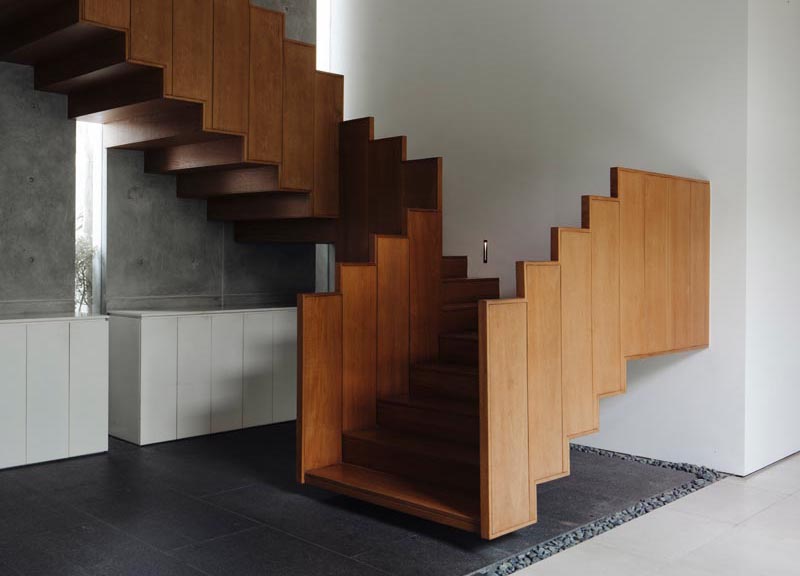 Ming Architects has designed a house in Singapore, where one of the features of the house is a floating wood staircase and its guardrail.

The fully-floating staircase is clad in teak and is a sculptural element that ties the two levels of the home together.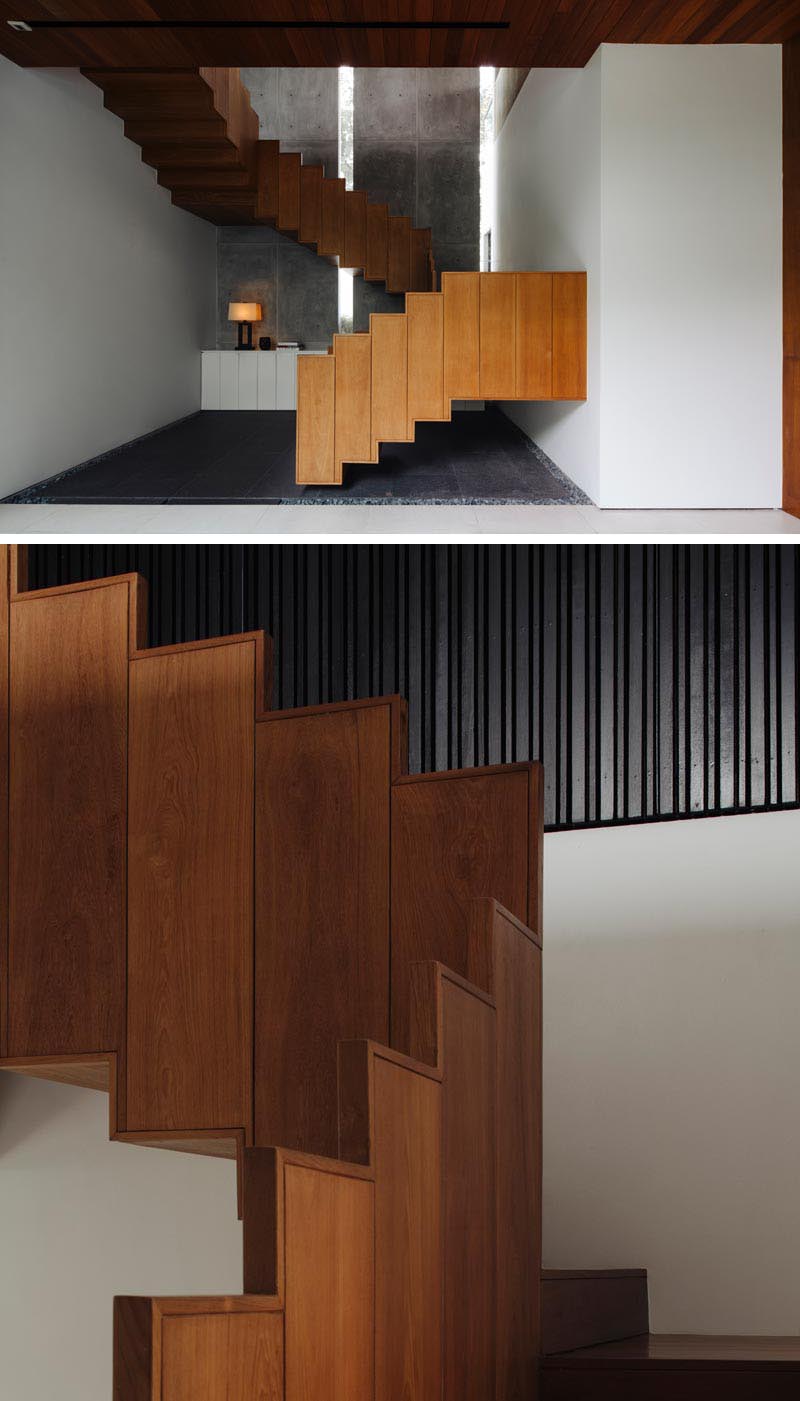 Part of the stair design includes the railing that's been crafted to follow the shape of the stairs, with vertical elements that show the depth of each tread.