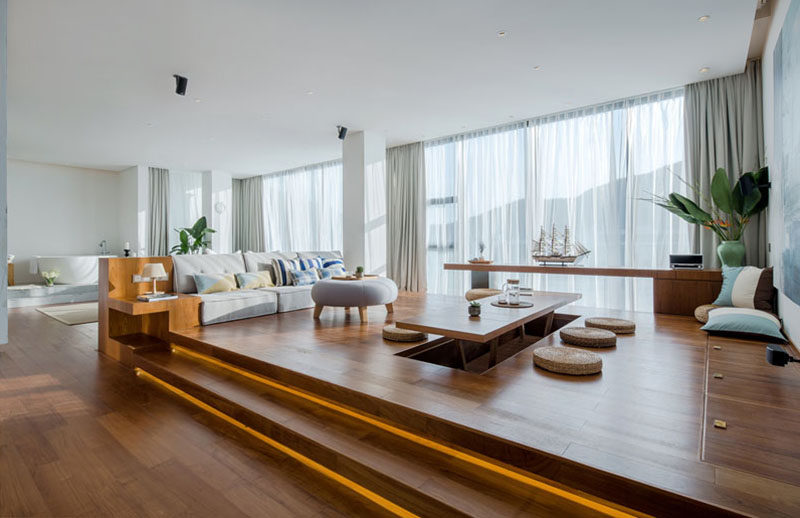 Photography by WYAP
Chinese design firm Shenzhen Super Normal Design, have designed an modern holiday apartment as part of the Seven Star Yufeng Club, a private club located on the Dapeng Peninsula, Shenzhen.
The apartment, located on the fourth floor of the building, has been designed with an open plan layout, with hidden lighting highlighting a variety of areas like the small stairs and where the ceiling meets the walls.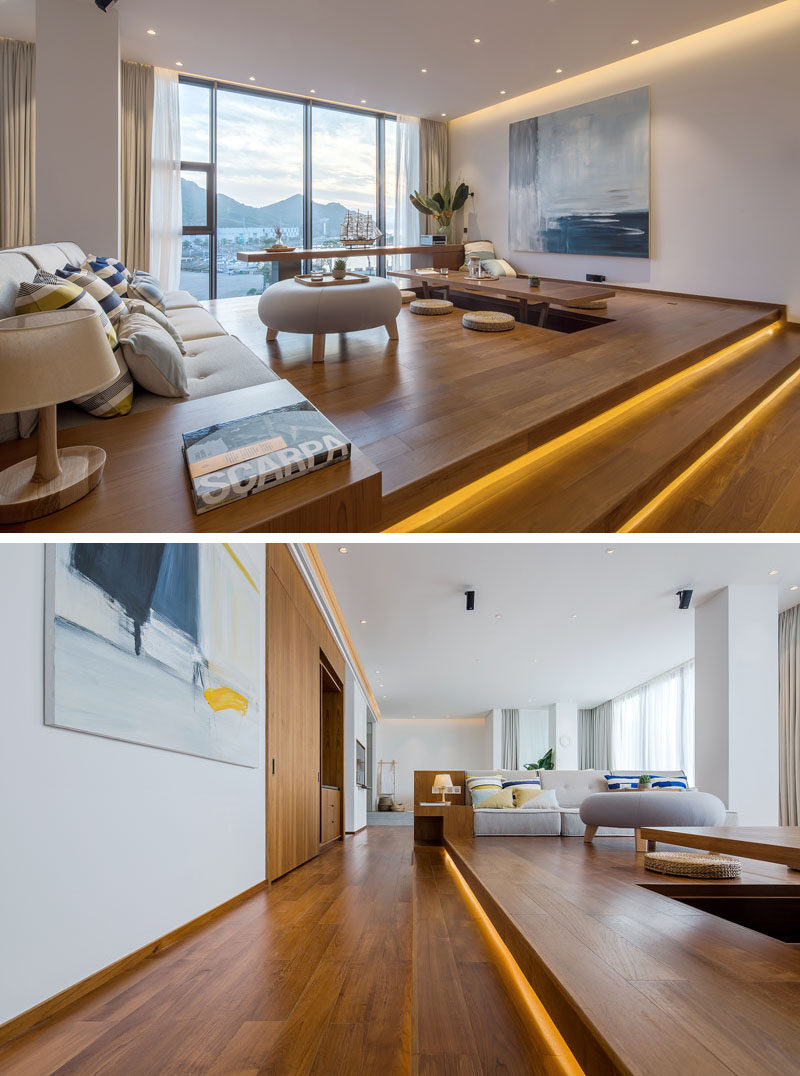 Photography by WYAP
---
The apartment has a platform with tea area, where a section of the floor is raised to create a table with a hollow space underneath for placing your legs when sitting, while round straw cushions make it comfortable to sit at.
---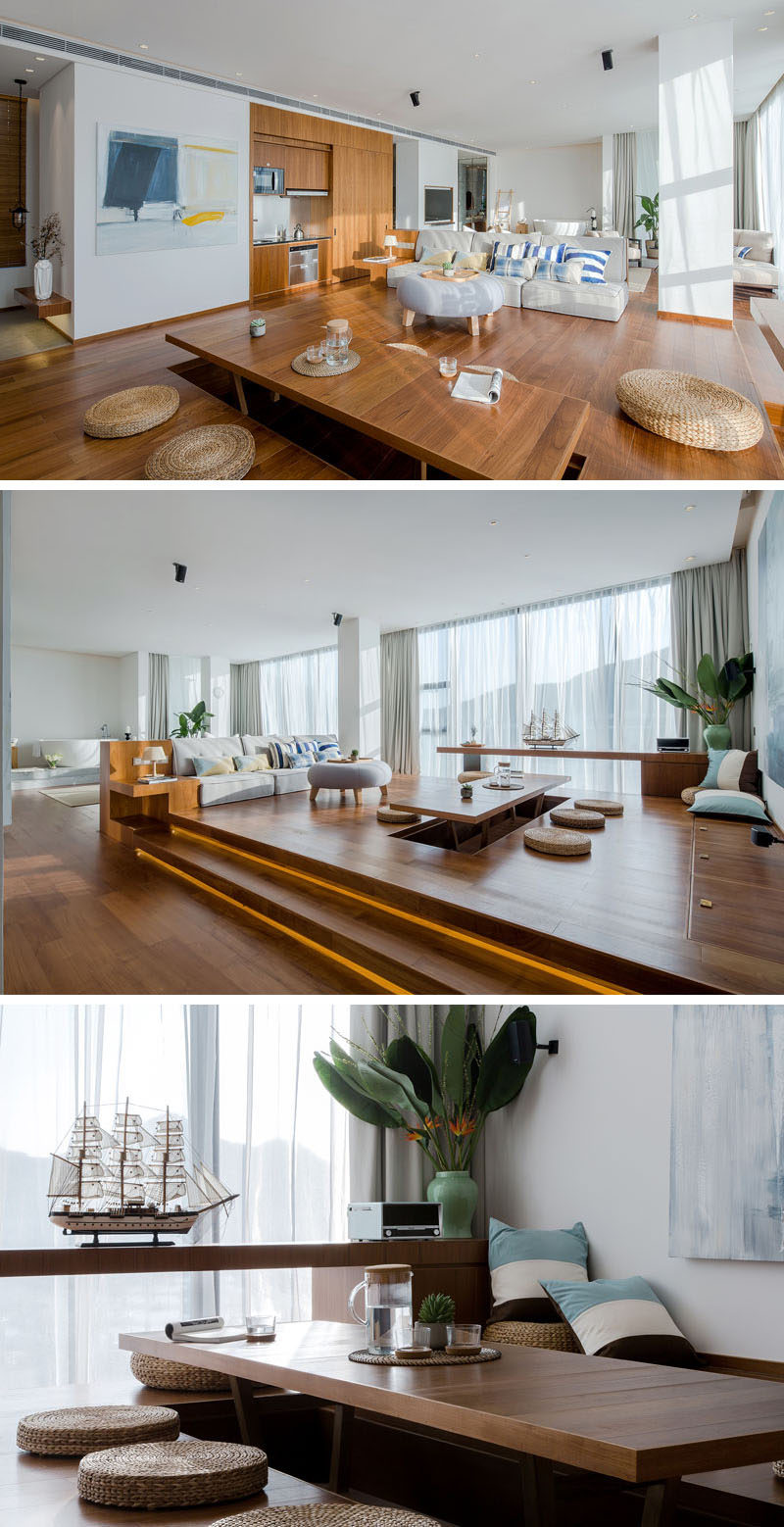 Photography by WYAP
---
Next to the tea area is the living space with a low profile couch and round ottoman. Beside the living space is a small kitchen area with wood cabinetry.
---

Photography by WYAP
---
Behind the living area is the bed. The headboard separates the two spaces and provides built-in bedside tables and a bed frame.
---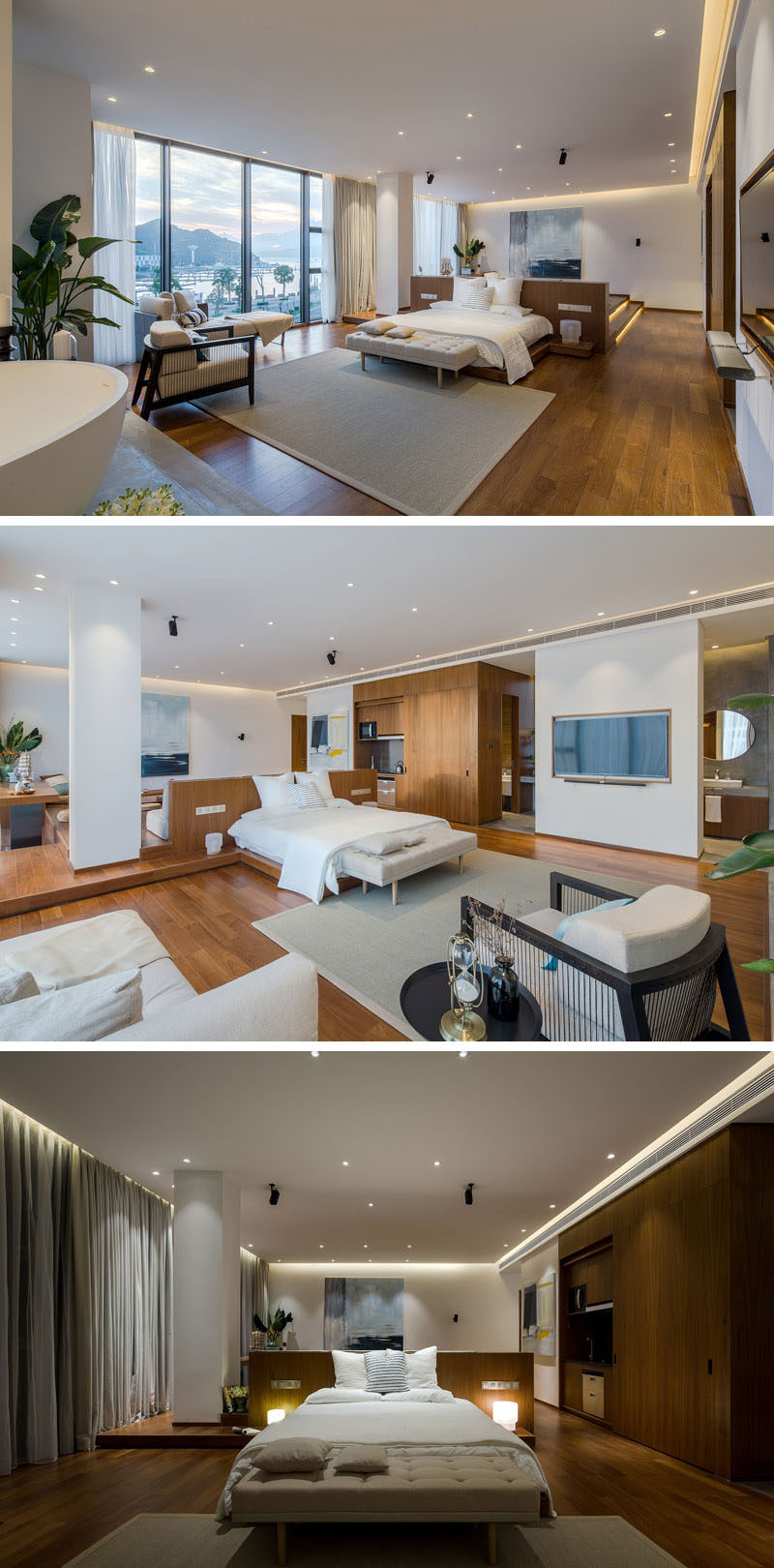 Photography by WYAP
---
Slightly raised up from the main floor and defined by a concrete floor, is a freestanding deep soaking bathtub.
---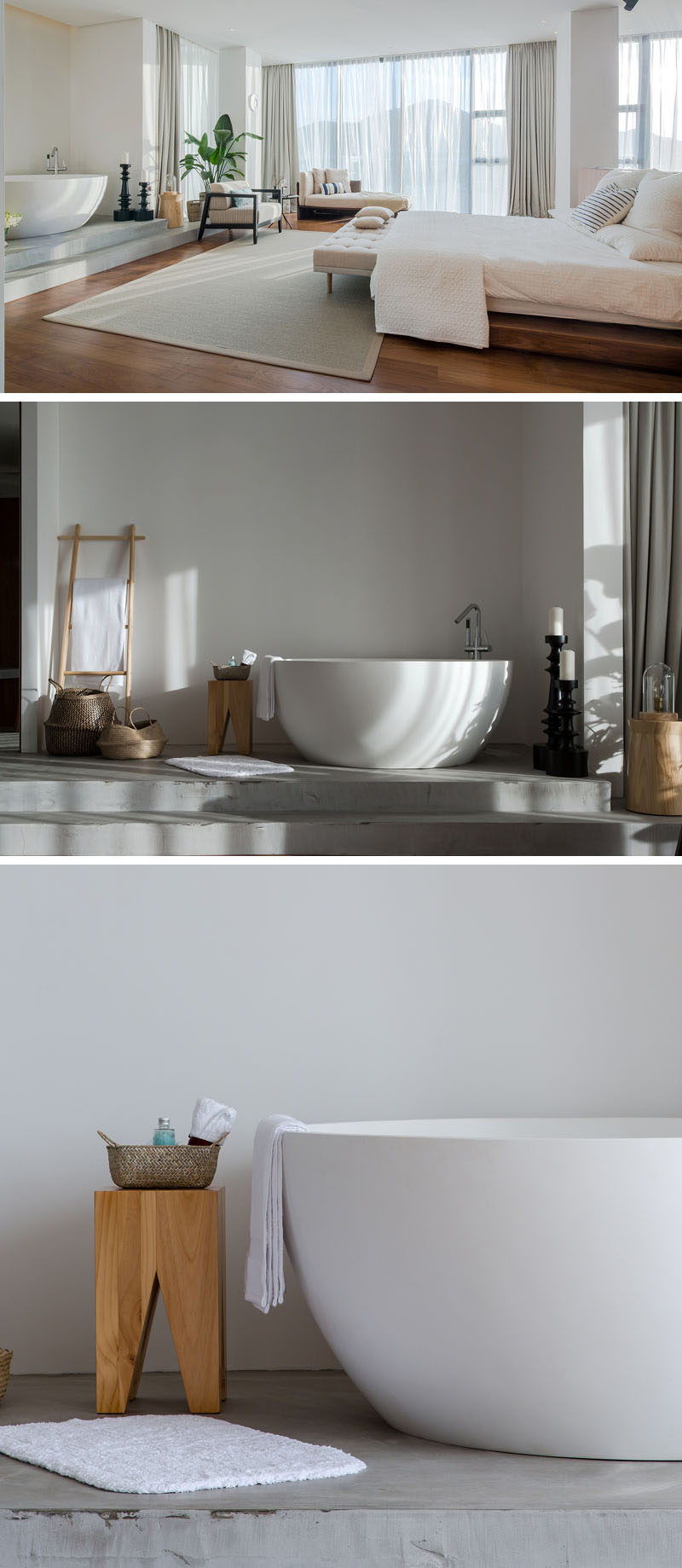 Photography by WYAP
---
Off to the side of the bathtub is a more private bathroom area with a large wood vanity with a concrete countertop. A round wood-framed mirror hangs above each sink, while the vanity extends to create additional counter space with an open space for a stool.
---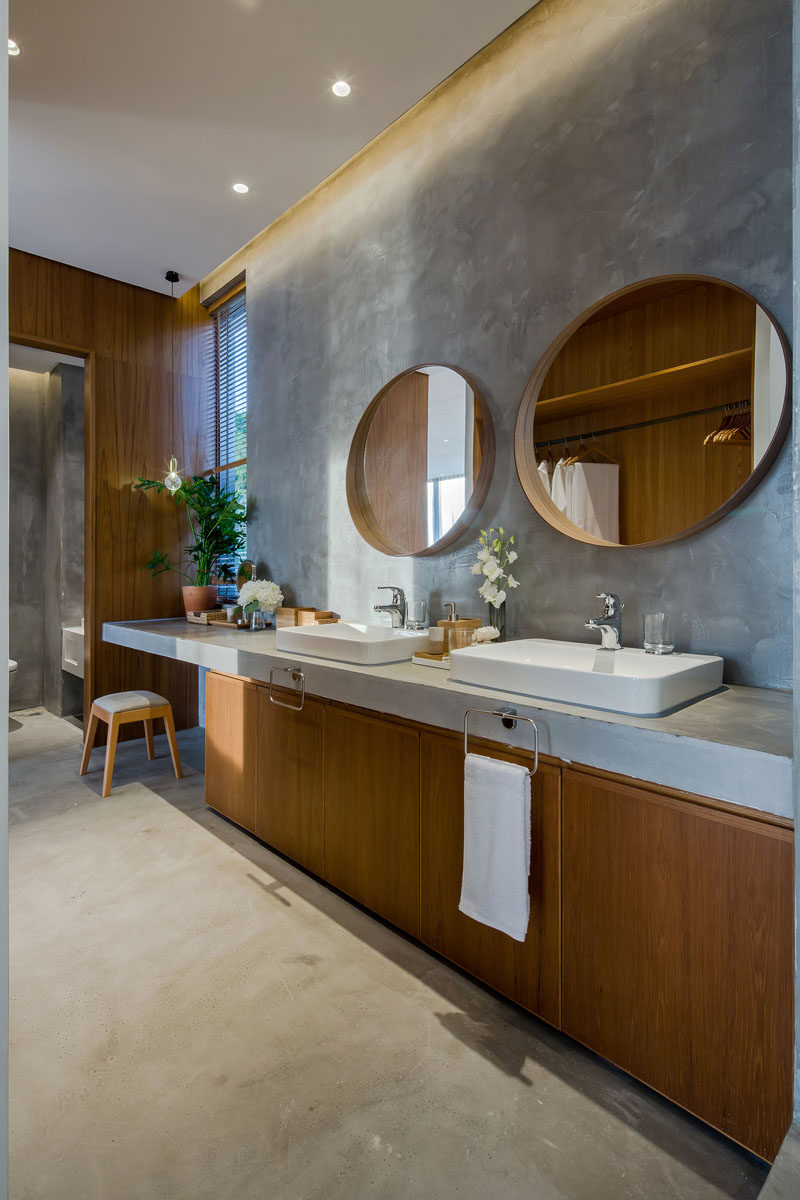 Photography by WYAP
---
On the other side of the bathtub, there's a small sitting area with an armchair and daybed that look out to the water views.
---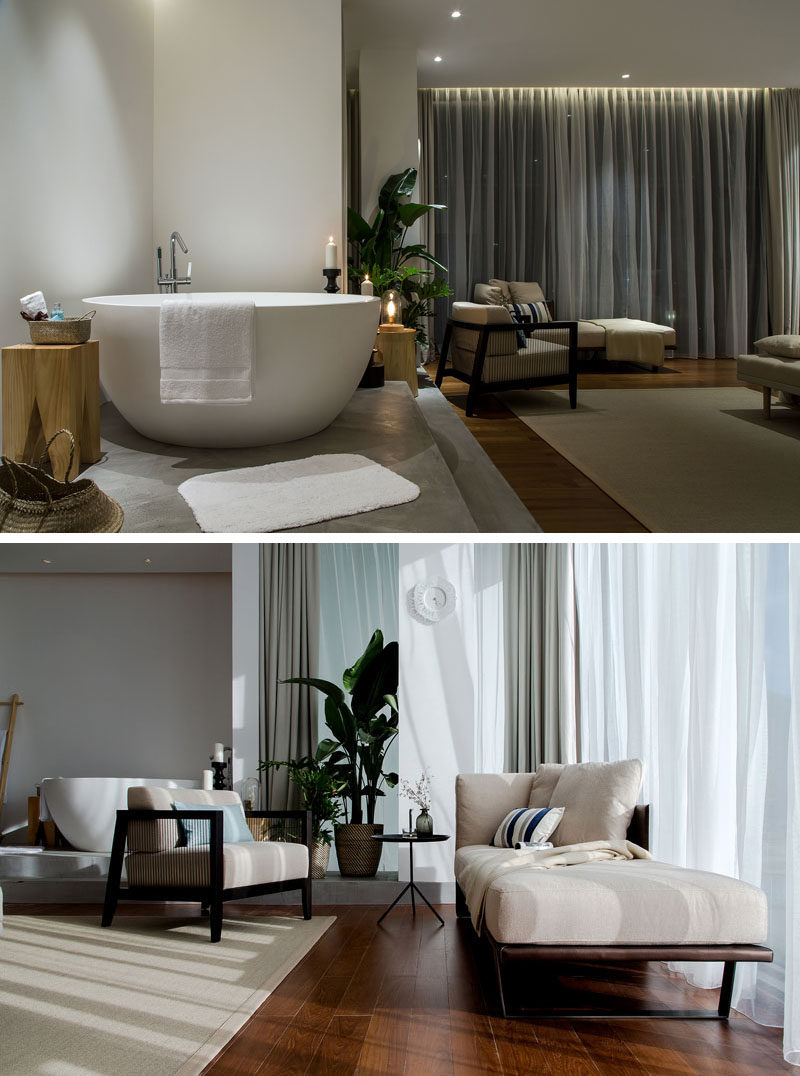 Photography by WYAP
---