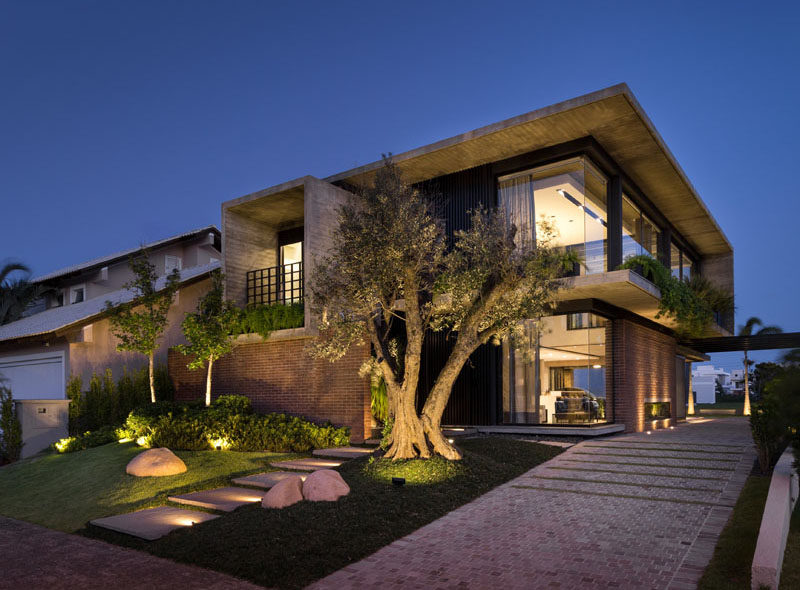 Ramella Arquitetura have designed the Weber House, a home for a family in Rio Grande do Sul, Brazil, that features an exterior of black corrugated siding, bricks, and concrete.

---
Sliding glass walls open up the dining room and interior of the home to the driveway and carport that are located at the side of the house.
---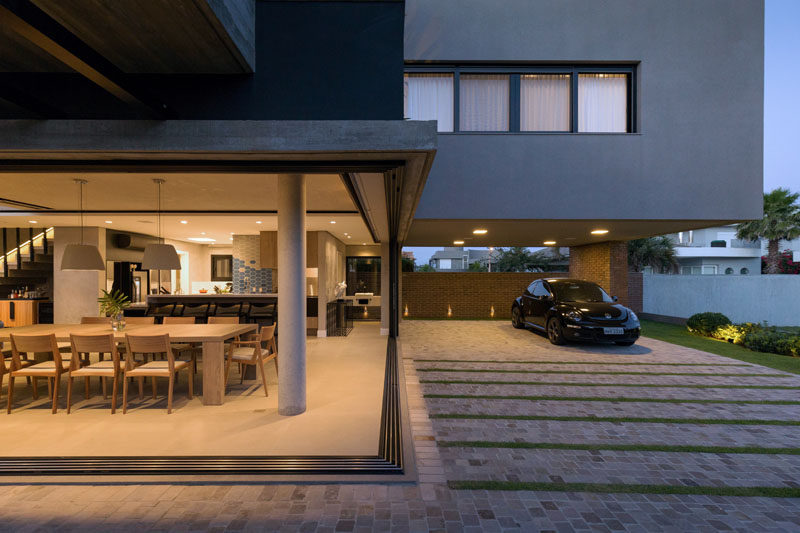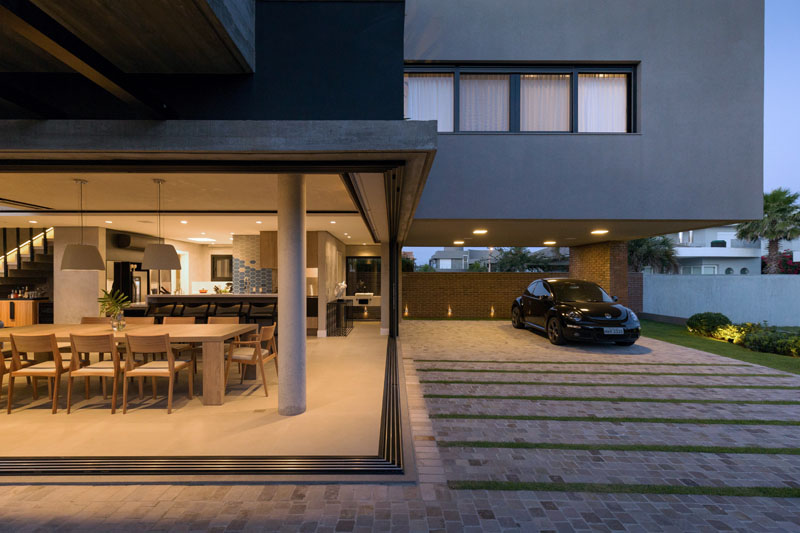 ---
Next to the dining room is the kitchen. Hexagonal blue and light grey tiles cover the walls, while light wood and grey cabinets are combined with a white countertop to keep tings bright.
---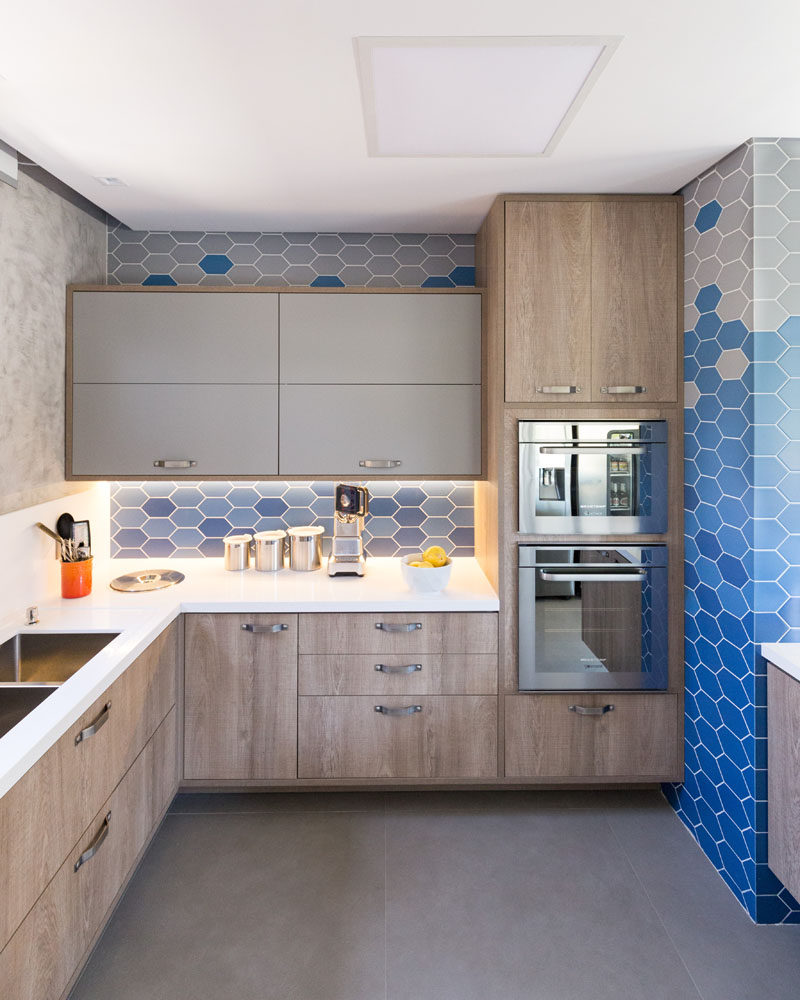 ---
In the living room, double height ceilings allow natural light to flood the interior, and the couch is focused on the television and fireplace.
---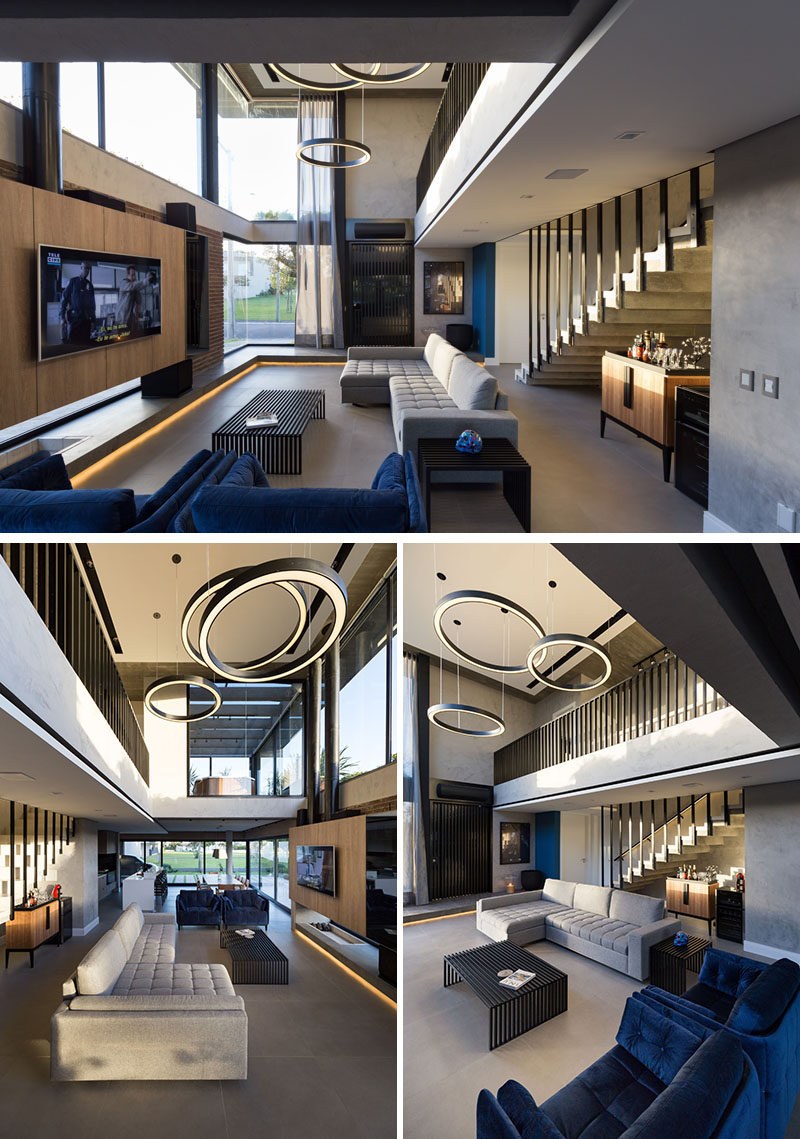 ---
Stairs leading up to the upper floor of the home have a handrail with hidden lighting, and at the top of the stairs, a bridge walkway to the bedrooms overlooks the living room below.
---

---
One of the bedrooms has been set up as a children's room with a couple of beds, one of which is a loft bed.
---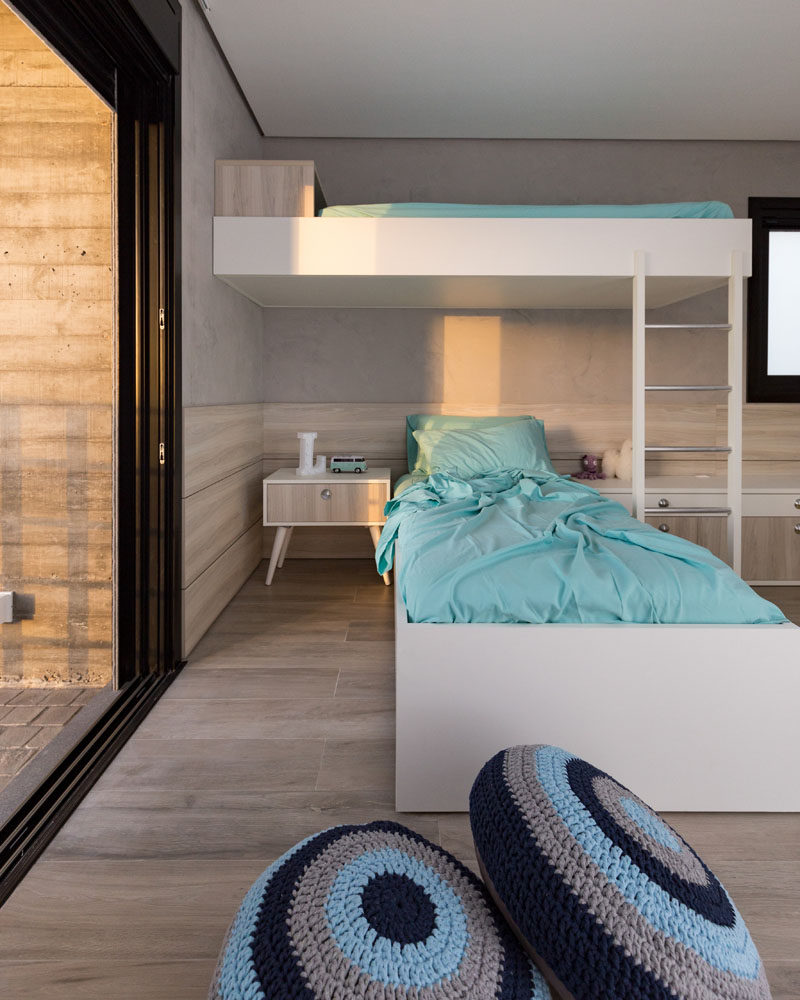 ---
At the other end of the house and above the dining room, is a hot tub room that overlooks the living room through its floor-to-ceiling window.
---
---