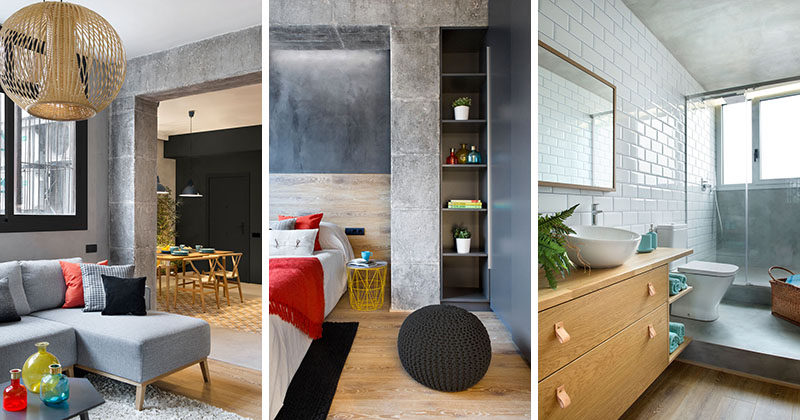 Spanish architecture and interior design firm Egue y Seta have designed this modern one bedroom rental apartment in Barcelona.
The building was split up into three different apartments, however today, we'll be look at the apartment on the right.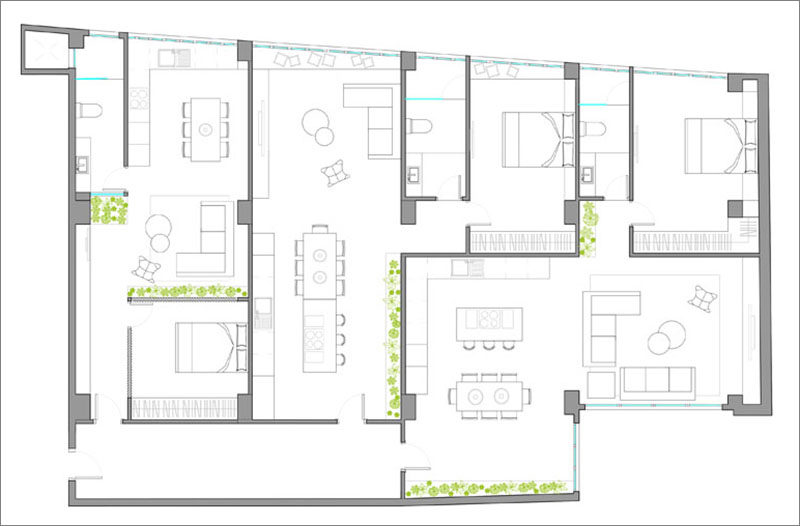 ---
Stepping inside, you enter straight into the dining room. Colorful patterned tiles that wrap around from one wall to the other define both the dining room and the kitchen.
---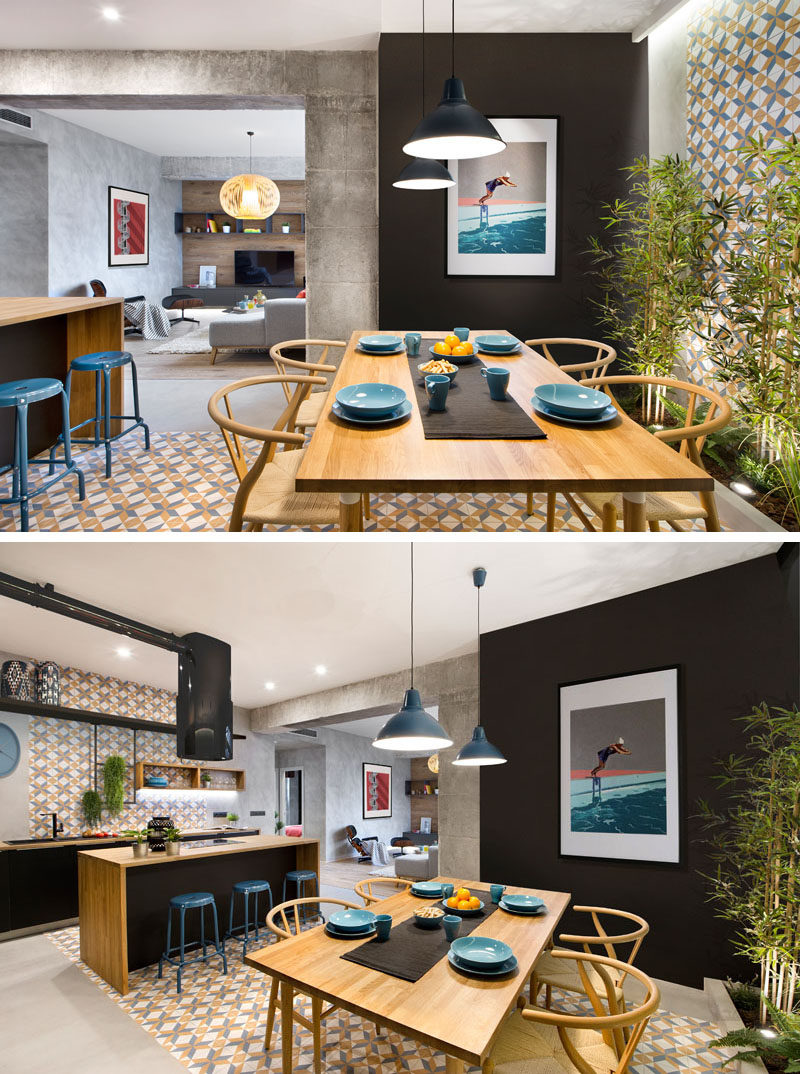 ---
The kitchen combines matte black and wood cabinets for a contemporary appearance. The use of plants adds a natural touch throughout the apartment.
---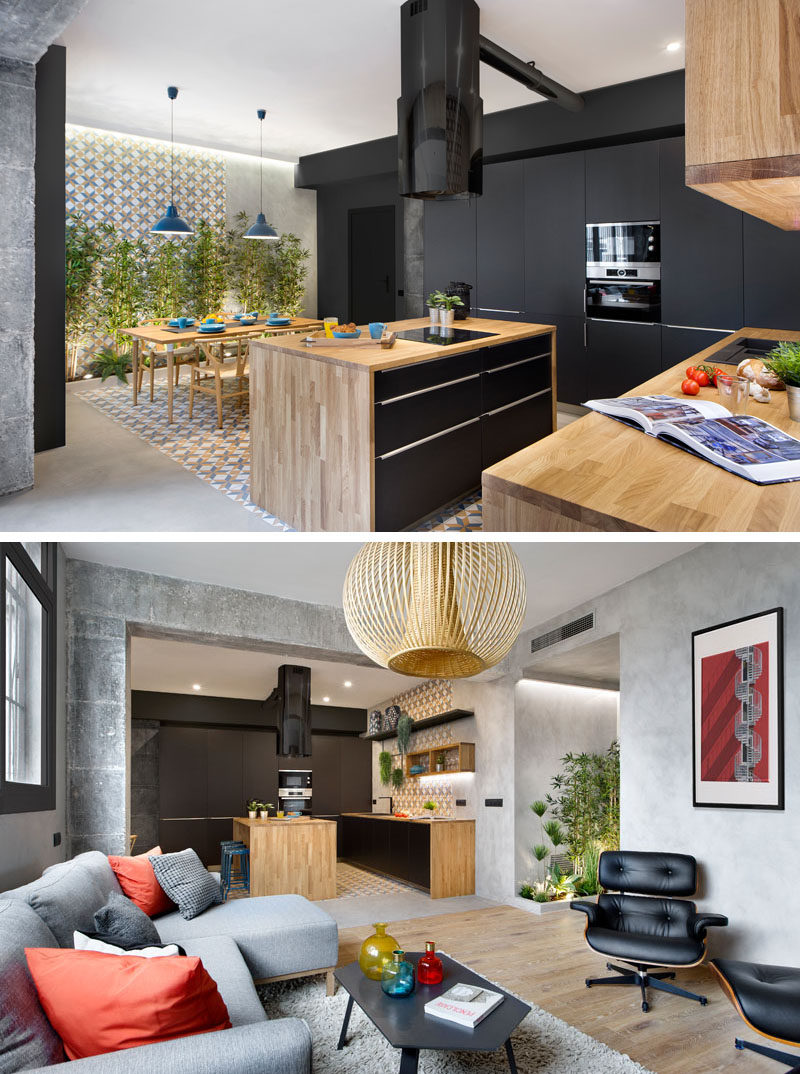 ---
Apart from tiles and wood, the remainder of the walls in the apartment are concrete and help to create an almost industrial feel.
---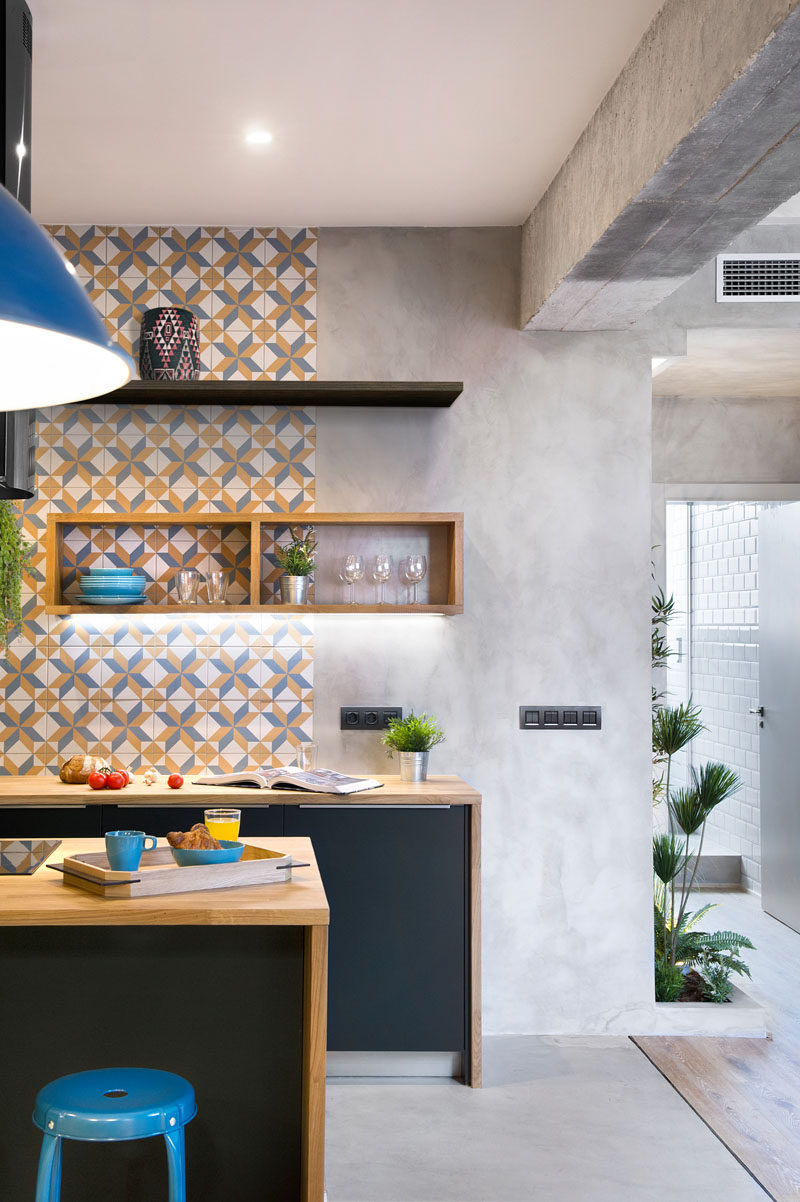 ---
Next to the kitchen is the living room. A wood accent wall adds warmth to the apartment and created a backdrop for the tv and open shelves above it.
---

---
Just off the living room is the bedroom. Black and wood elements tie in with the other areas of the apartment, while open shelving has been included in small vertical spaces.
---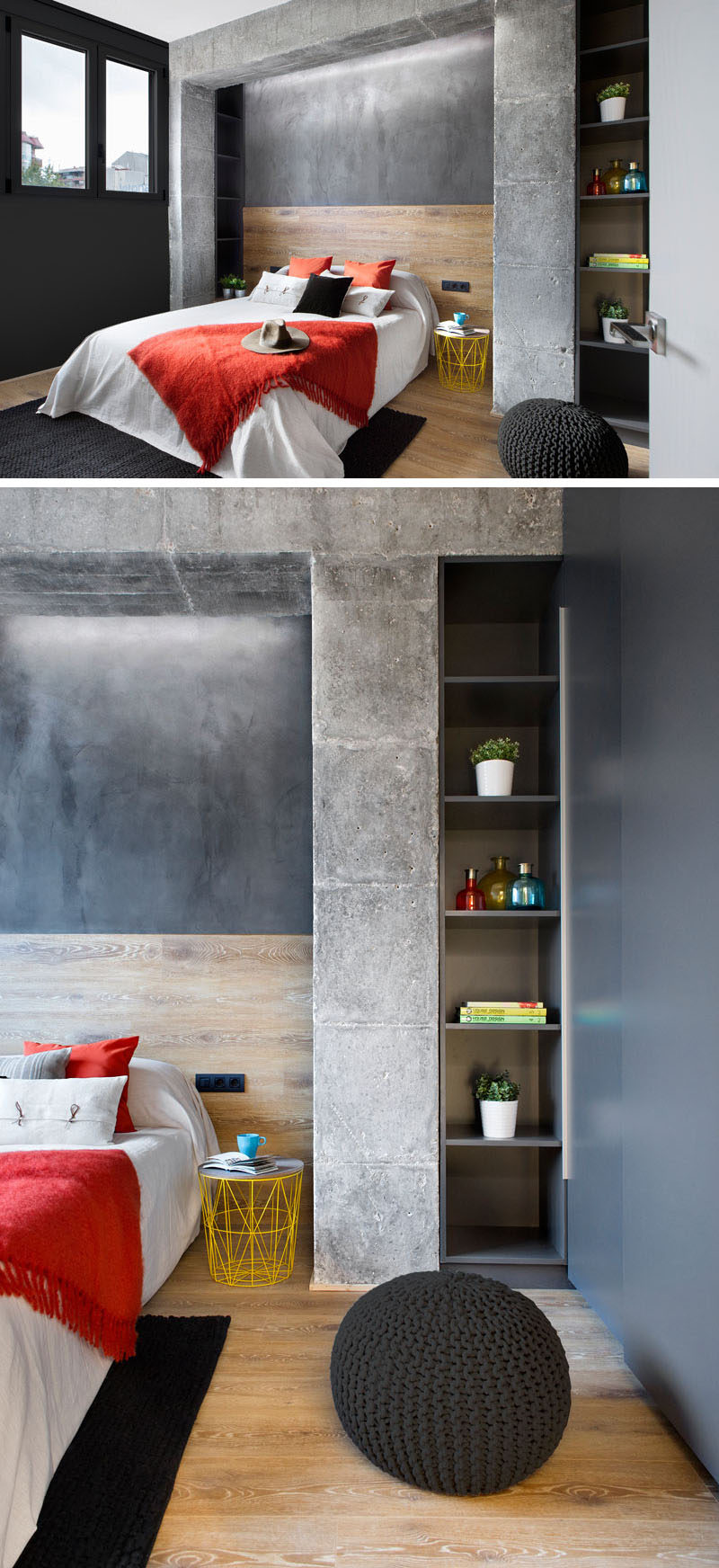 ---
In the bathroom, white subway tiles line the wall and brighten up the bathroom. A glass shower screen allows the natural light from the window to pass through to the rest of the bathroom.
---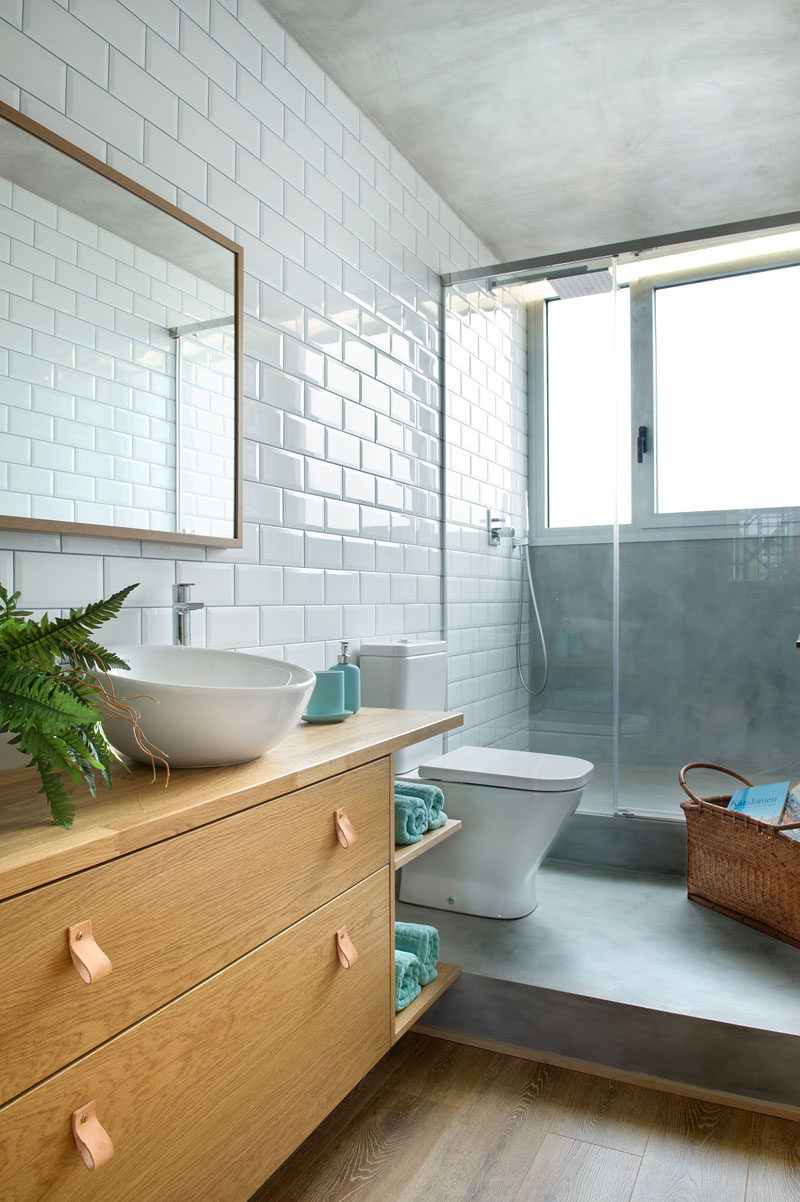 Photography by VICUGO FOTO | This apartment was designed with direct involvement from Daniel Pérez, Felipe Araujo, Gaia Trotta, Szymon Keller and Covadonga Díaz.
---