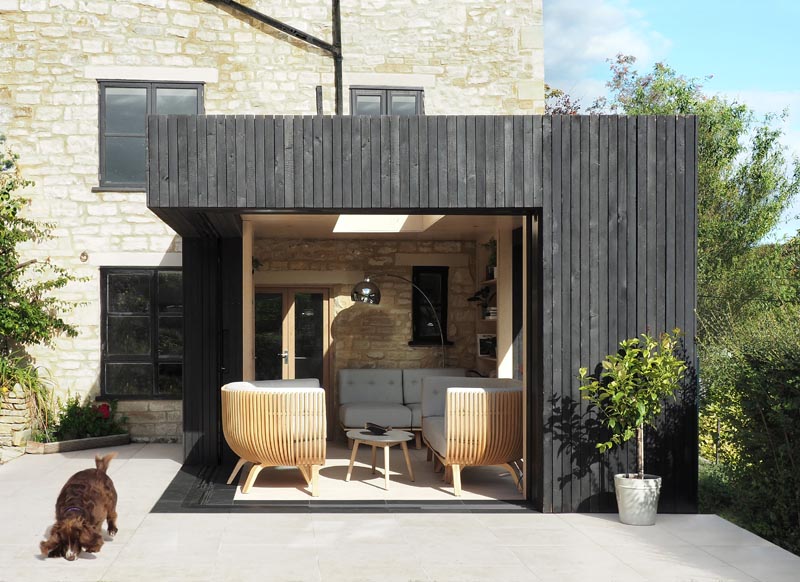 George King Architects has designed a modern reading room as a small extension on a 17th-century cottage in the Cotswolds, England.

With its charred wood siding and black door frames, the reading room is a contrast to the original stonework of the cottage, but also complements the black window frames and ironwork.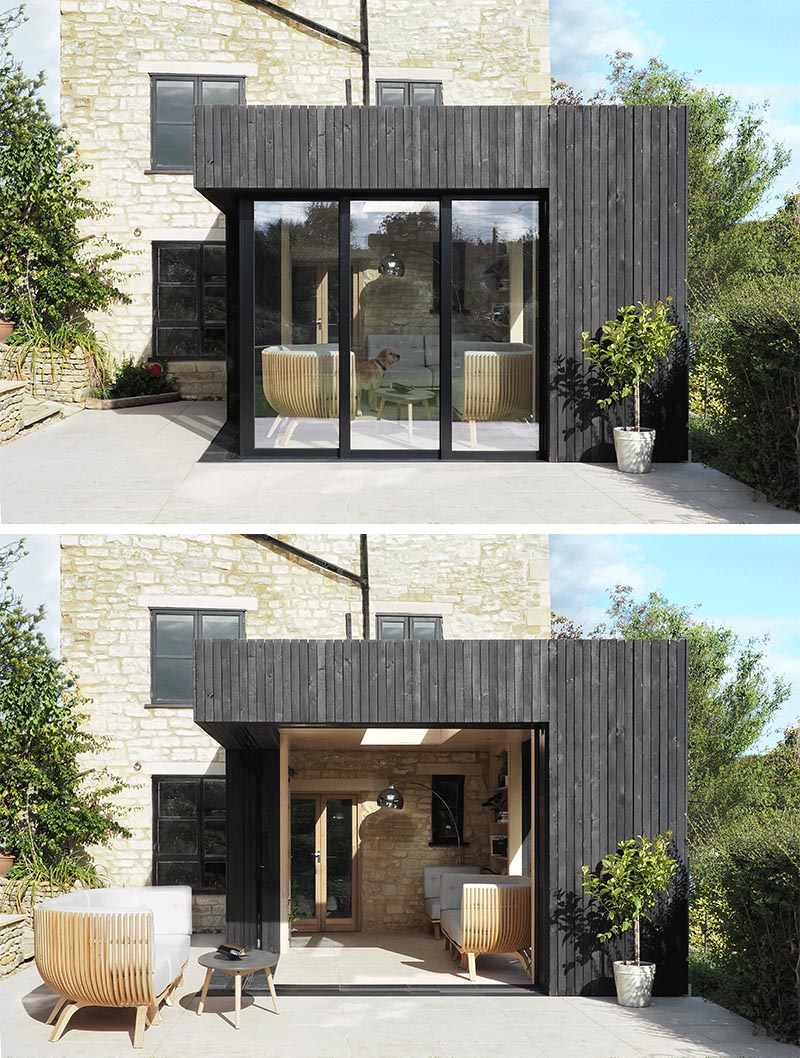 The sliding glass doors disappear entirely behind three timber bookcases, that also provide vertical support to the structure. When open, these sliding doors create an outdoor living room that opens up to the garden.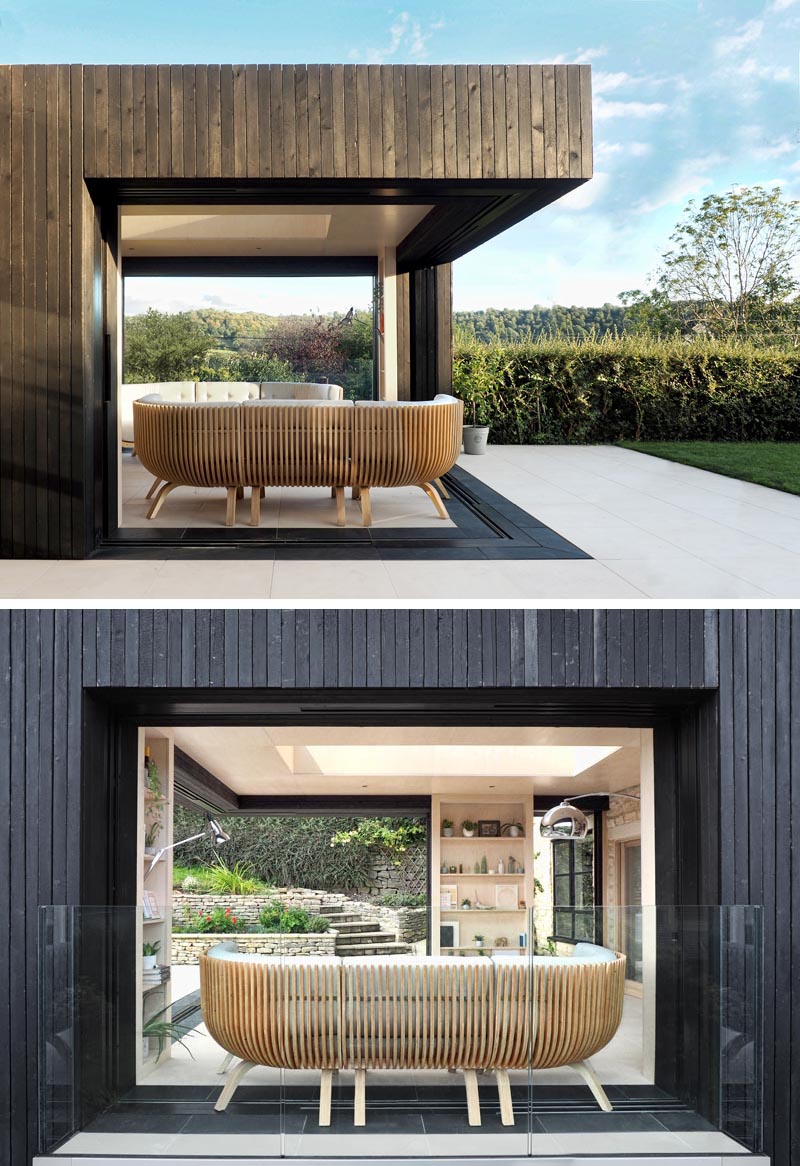 Inside, the light wood bookcases are the full height of the room, while a skylight provide ample natural light when paired with the glass doors. The room has been furnished with modular pieces, that can be arranged as a single chair or as a couch. These pieces can also be easily moved outside on a nice day.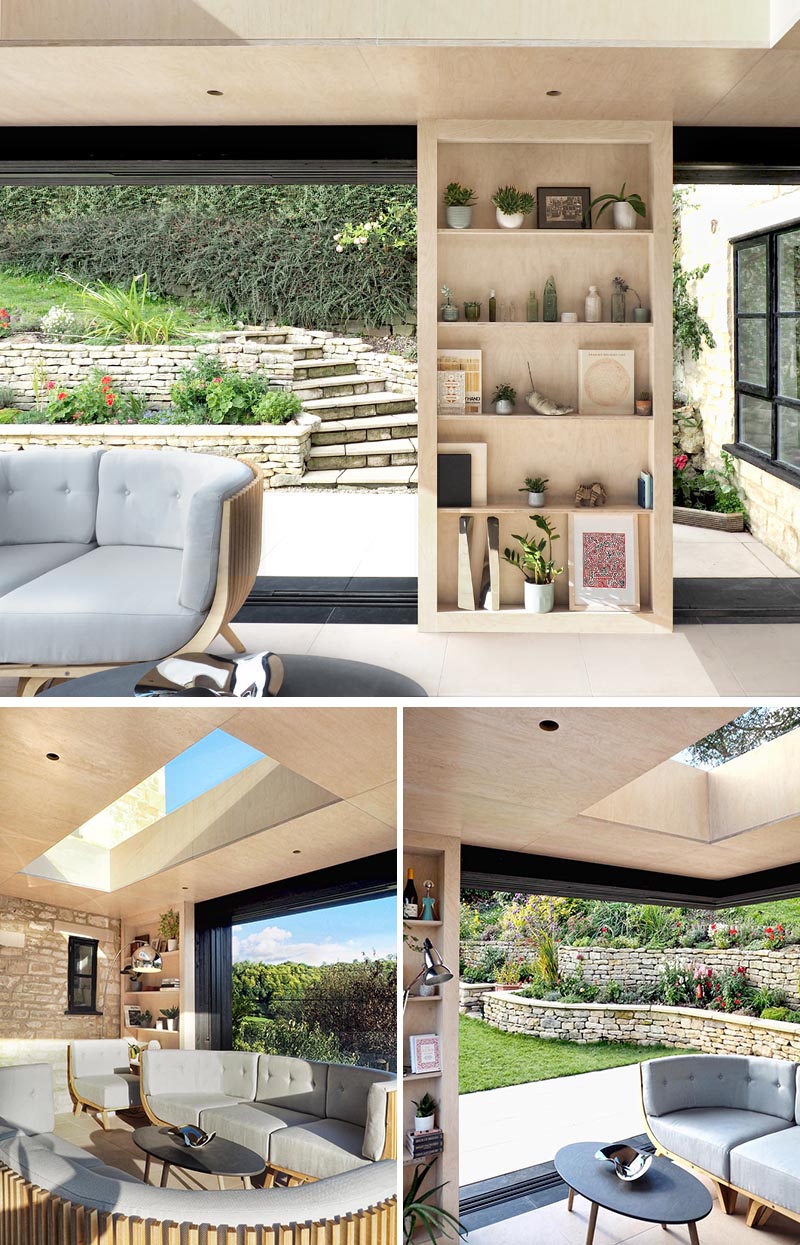 Here's a look at the floor plan that shows the layout of the reading room.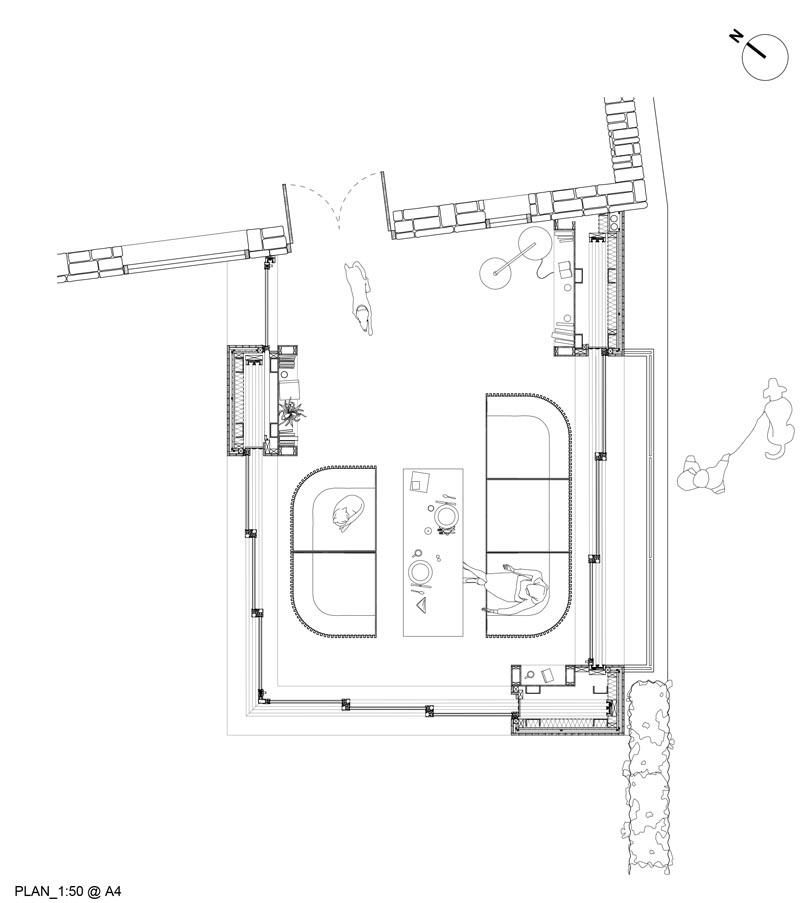 Photography by George King Architects | Architecture: George King Architects | Structural Engineer: Davies Torres Design | Contractor: Chappell & Dix