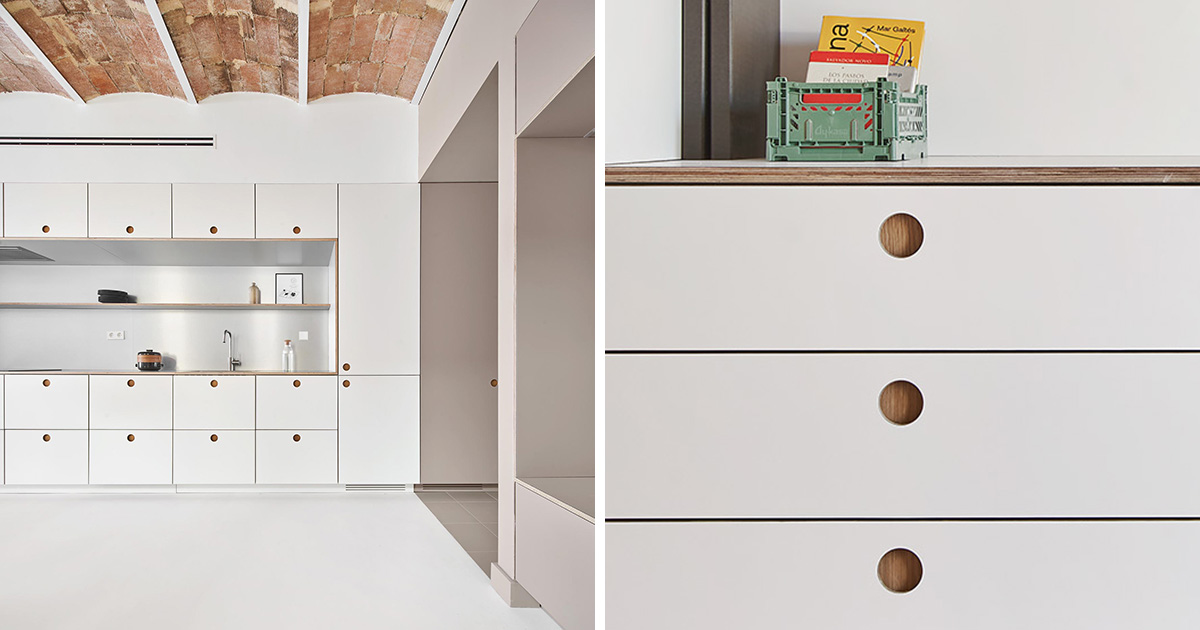 Architecture studio Allaround Lab has designed the interior of an apartment for a young couple in Barcelona, Spain, that includes a minimalist design.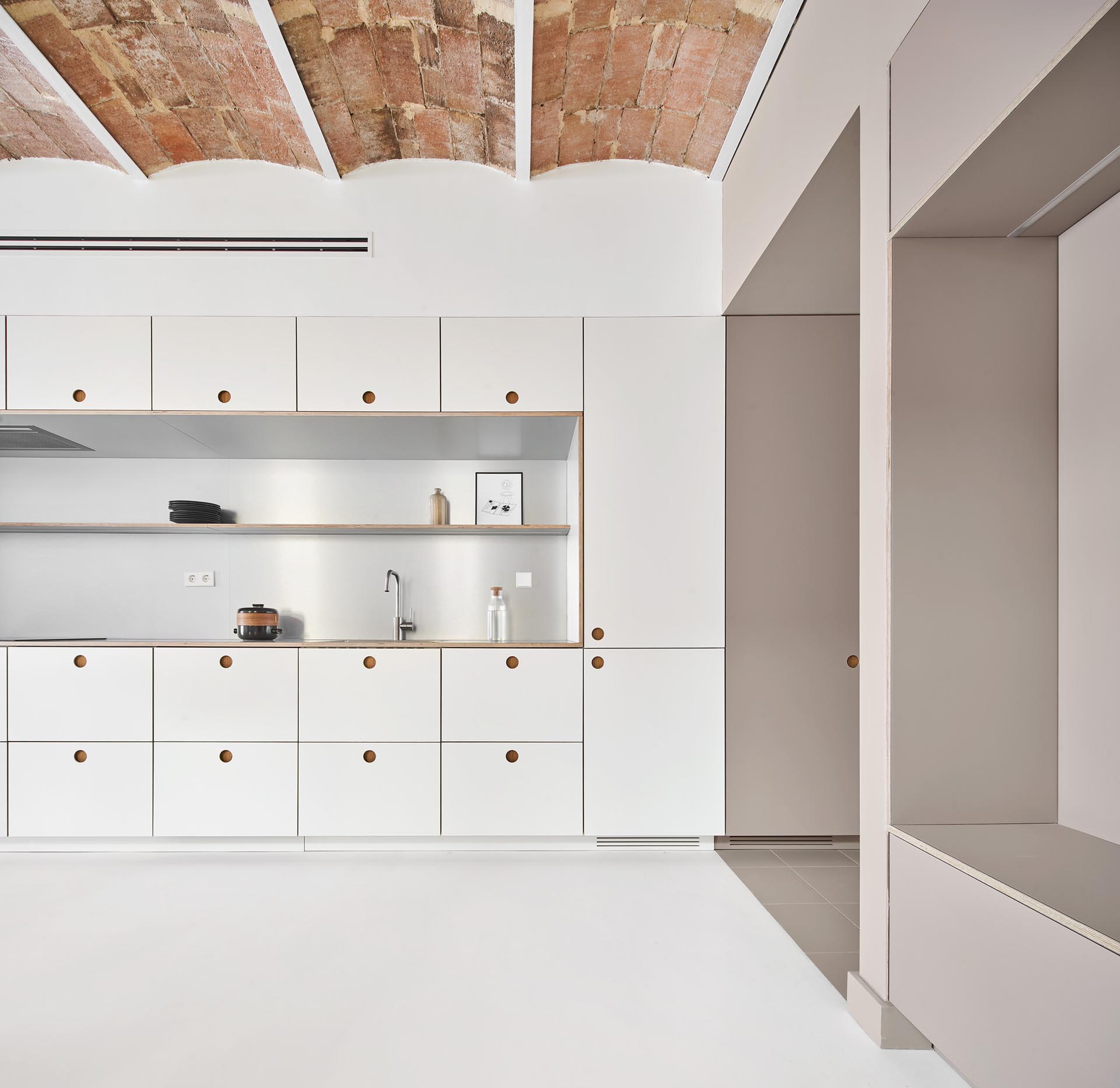 The custom-designed cabinets and drawers found throughout the home in places like the kitchen, living room, bedroom, and bathroom have simple fronts.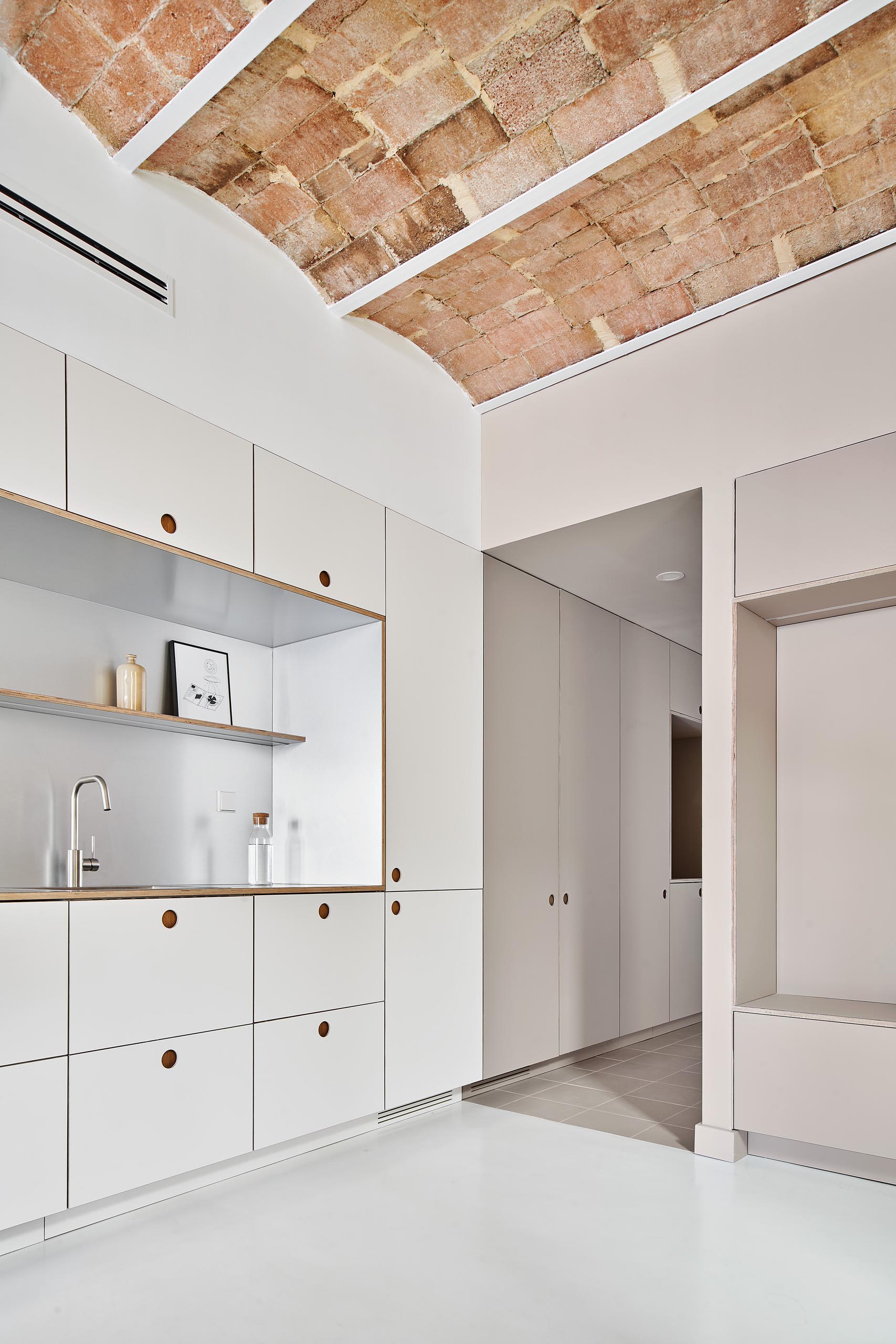 Keeping in line with the simple design, these cabinets and drawers are hardware-free.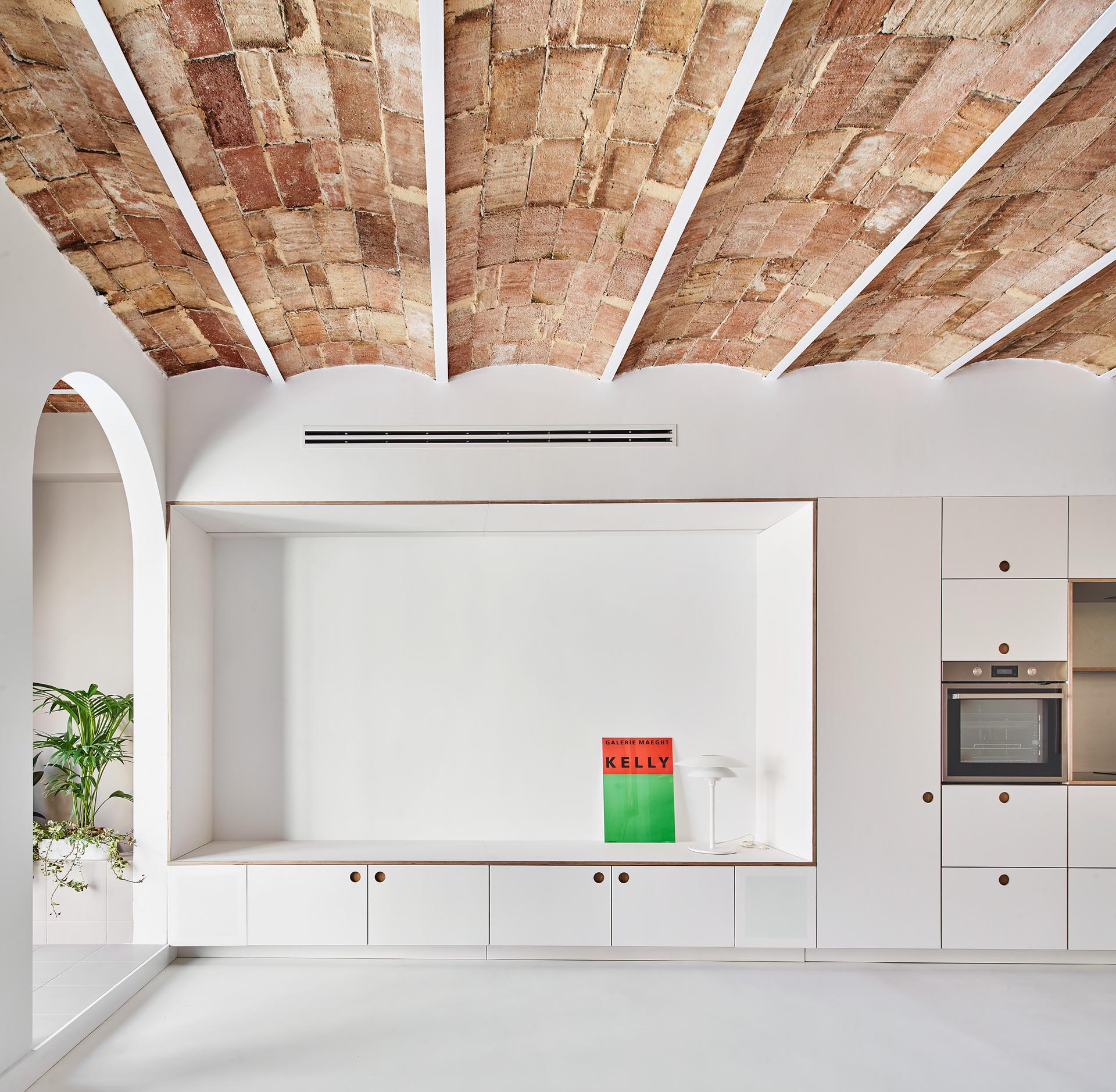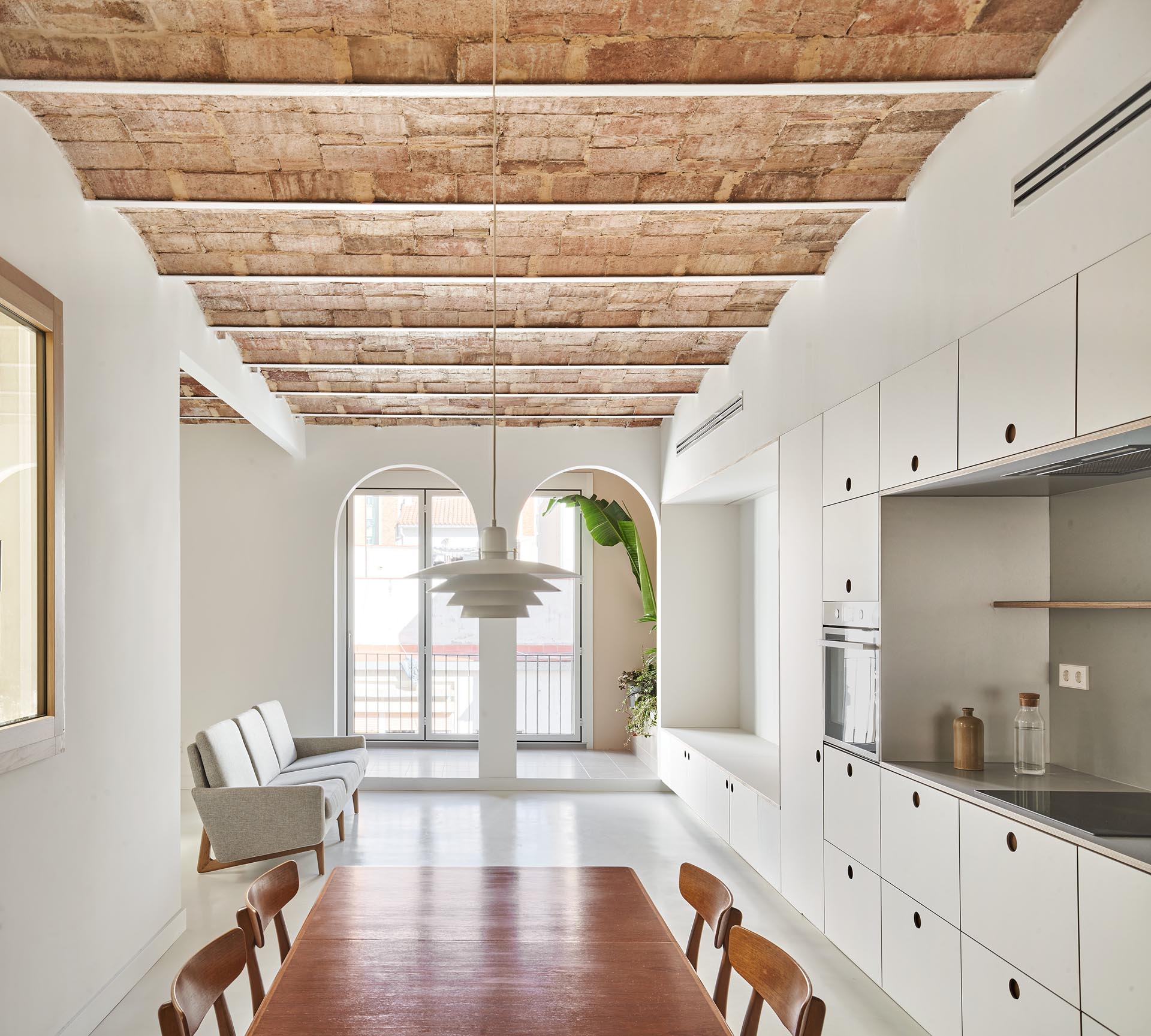 Replacing the hardware on the cabinets and drawers in the various rooms are recessed finger pulls.
The recessed finger pulls are small round cutouts on the front of the cabinets and drawers that are just large enough to get a grip to open them.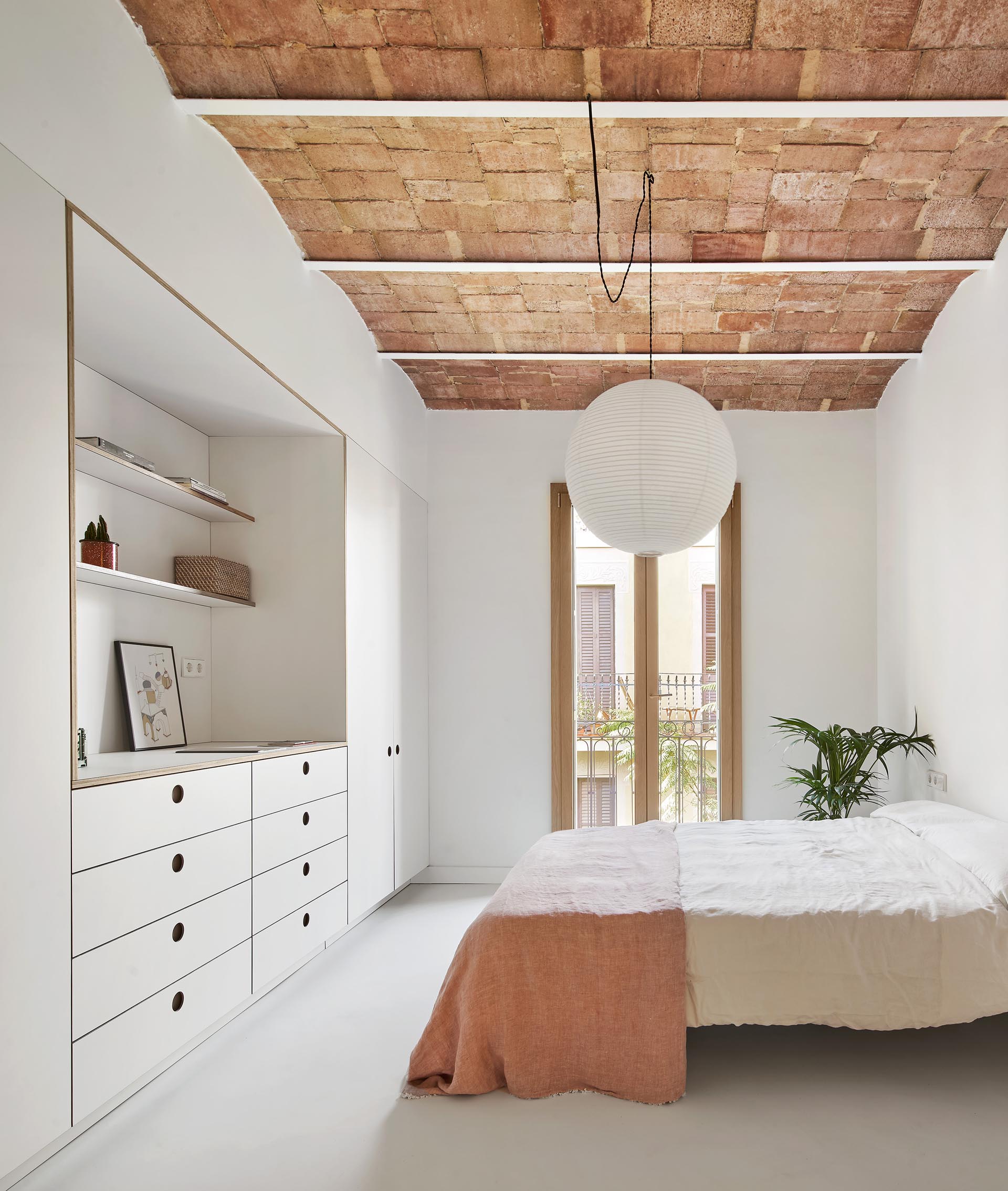 They also help to complete the minimalist look.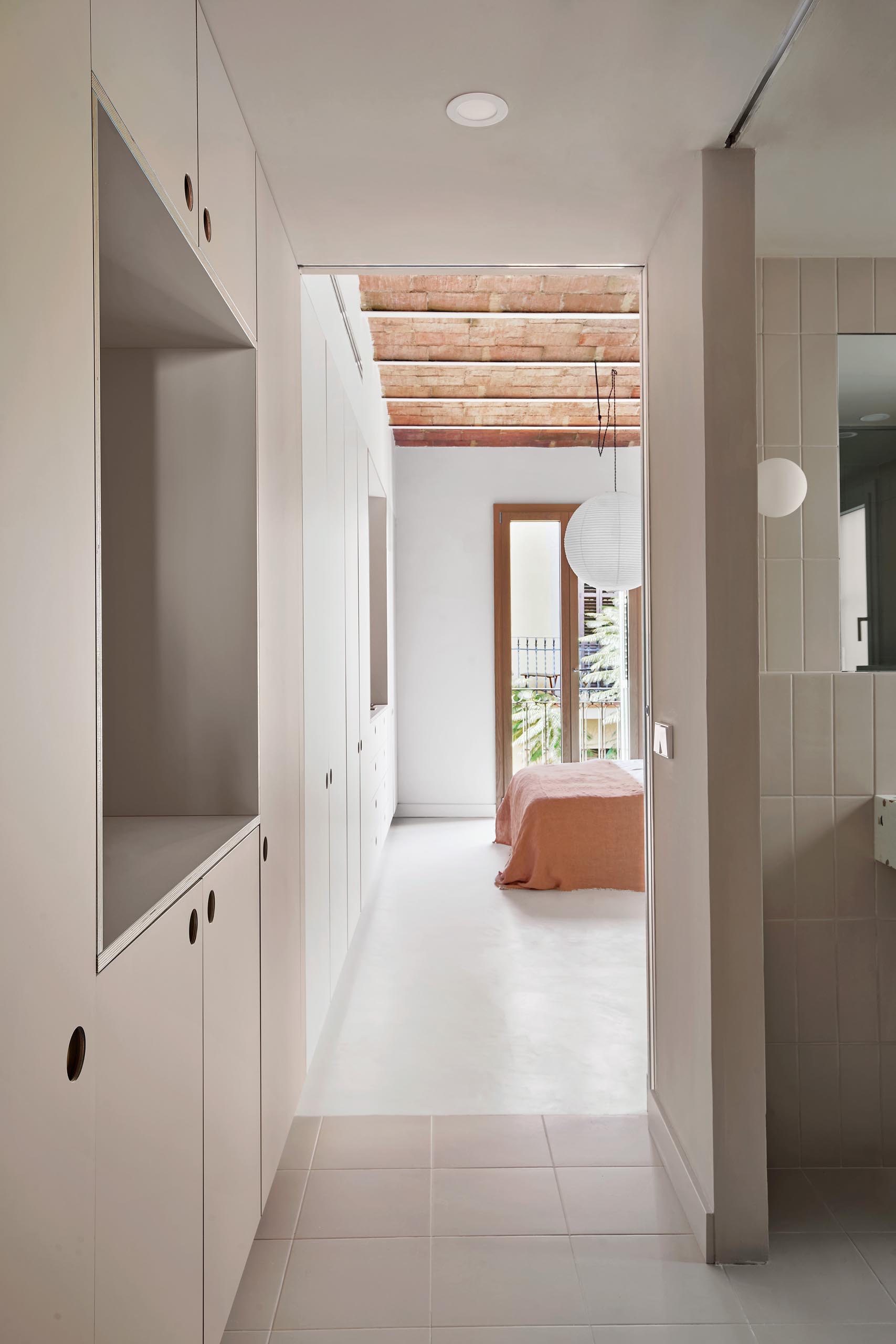 Photography by José Hevia | Architecture firm: Allaround Lab – Noelia de la Red and Jordi Ribas | Collaborator: Mònica Piqué