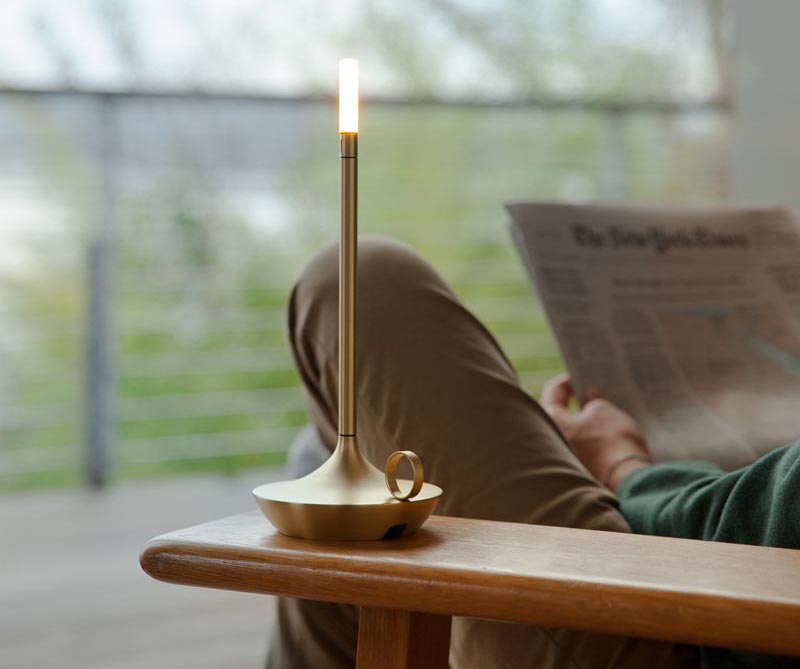 Design studio Graypants has created a modern portable lamp that draws inspiration from handheld candle holders.

Graypants have combined the romance of a candle with the utility of an LED flashlight. The design, named 'Wick', has three lighting levels enabling it to be used both as a bright reading light and as a means to create an intimate atmosphere.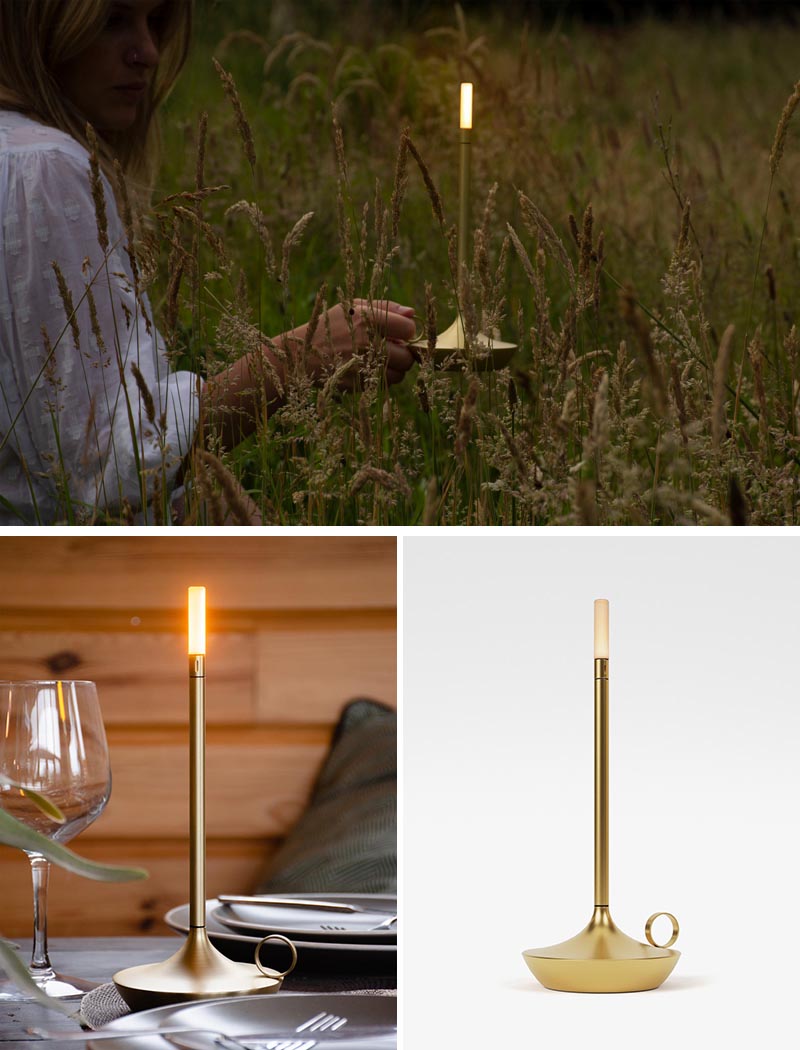 Made from plated aluminum, the minimalist design of 'Wick' stands at just over 10 inches tall (26cm), and uses a rechargeable lithium battery. When charged, the mood-setting light lasts up to 100 hours, making it an ideal option for a cabin, campsite, or garden, and it can be used as both outdoor lighting or interior lighting.