Architecture and building company BIRDSEYE has shared photos of a home they completed in Sagaponack, New York, that features an exterior clad in reclaimed weathered wood siding.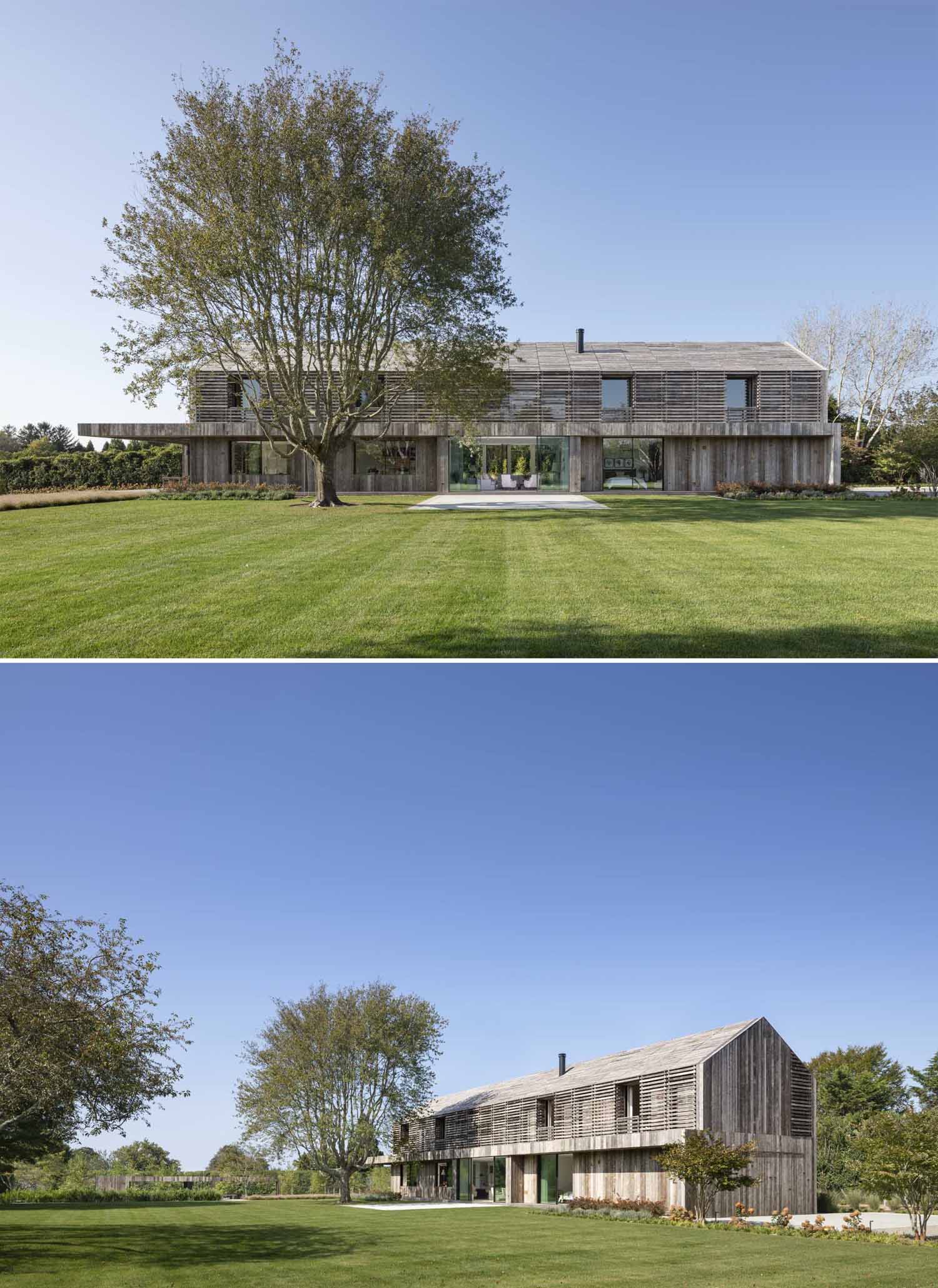 The home, named Lathhouse, was inspired and conceptually influenced by the region's local agricultural history, notably by a lath house, which is a traditional gabled farm structure made primarily of wood laths or slats spaced to reduce sunlight while permitting ventilation. This wood detail is also found most notably in corn cribs, drying barns, and livestock shelters.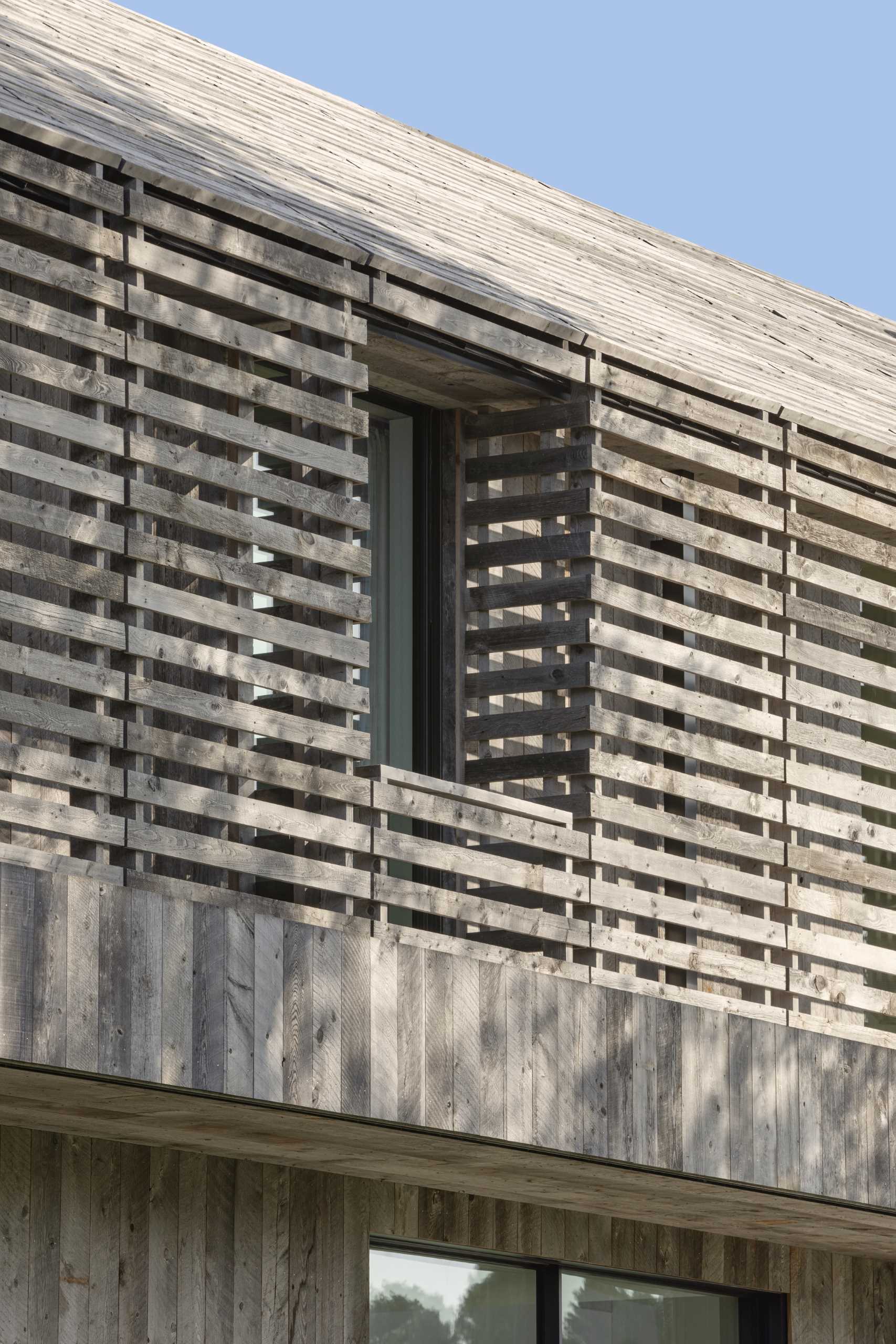 The weathered wood cladding reflects a timeless patina reminiscent of the barns and outbuildings in rural landscapes, with the siding featured on the home being reclaimed from decades-old corral board snow fencing.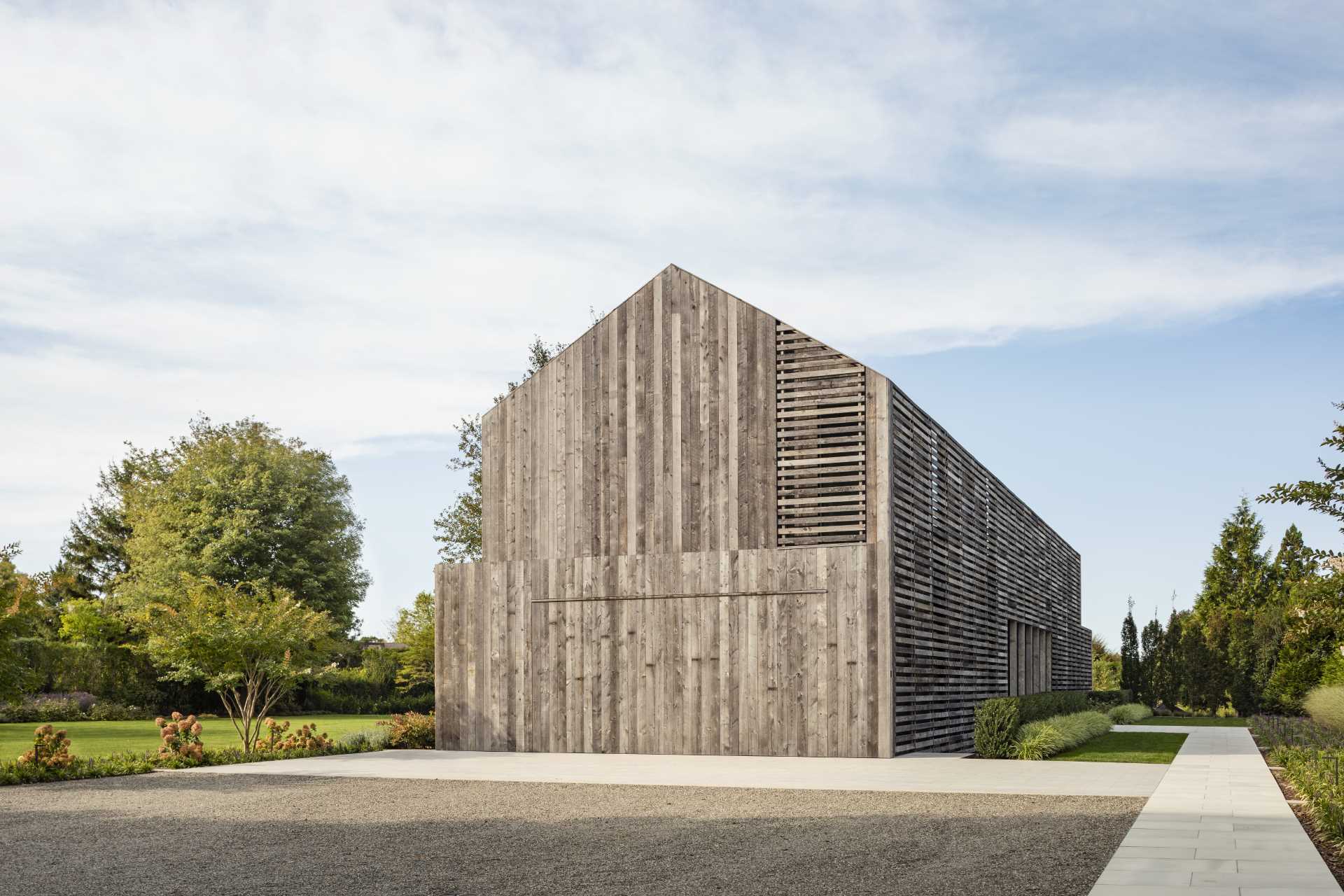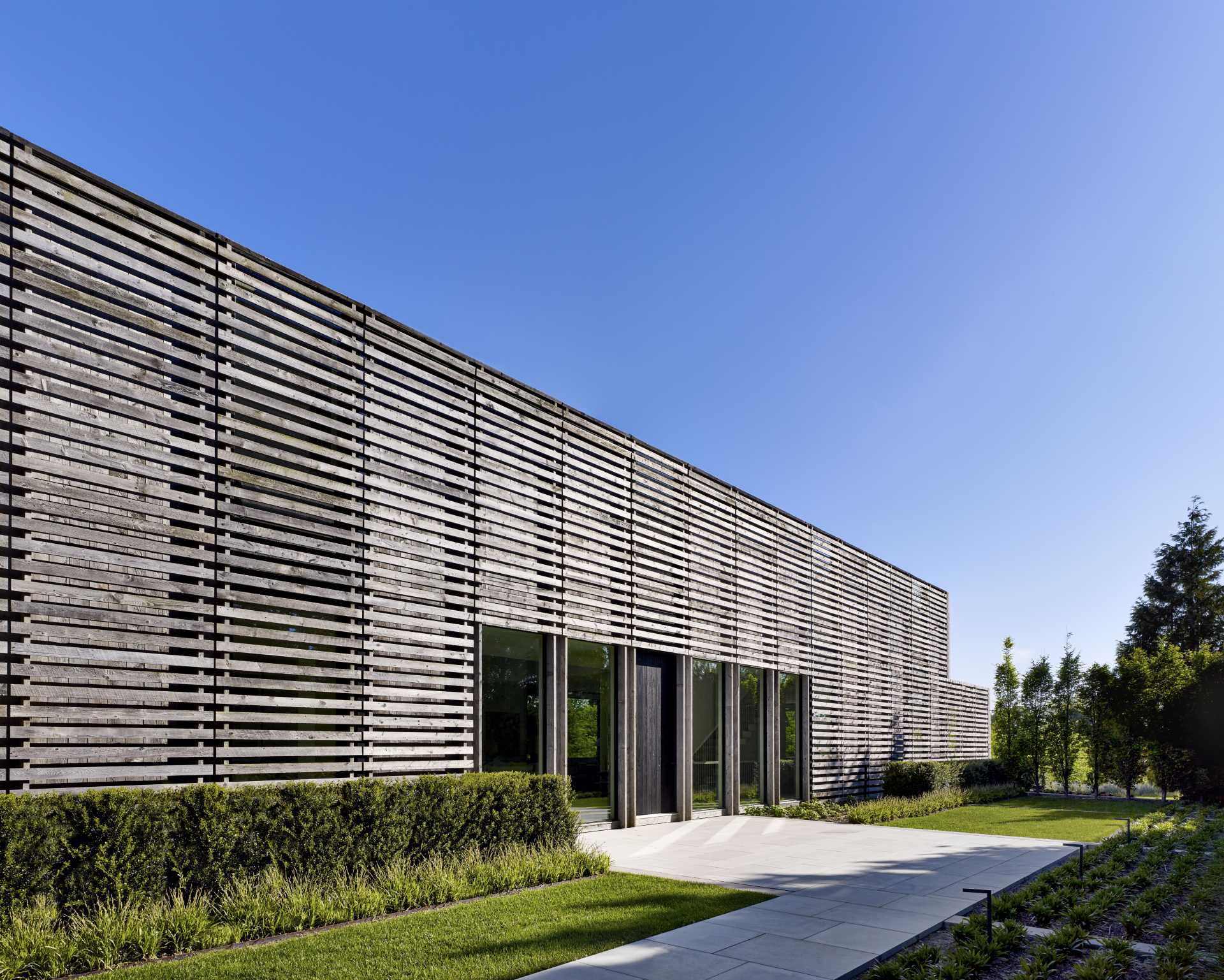 The residence, a two-story gable structure, is oriented east-west overlooking a spacious lawn to the south. The gently sloping topography, coupled with the minimalist pool house, defines the lower lawn, pool, and tennis court areas.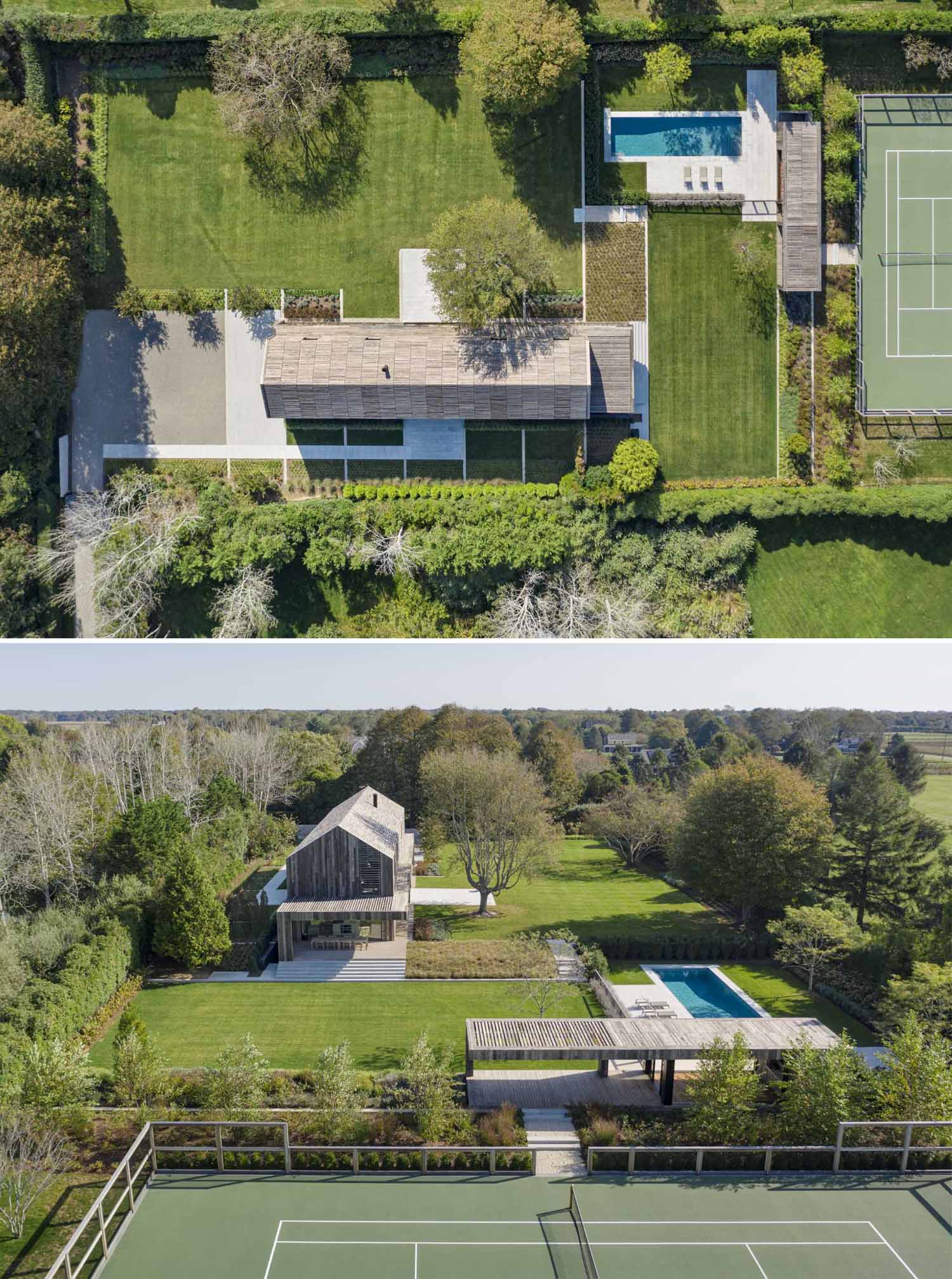 The pool house, whose exterior matches the residence, mediates between the pool and tennis court activities, while the site perimeter is defined by a continuous hedge and anchored by mature deciduous trees.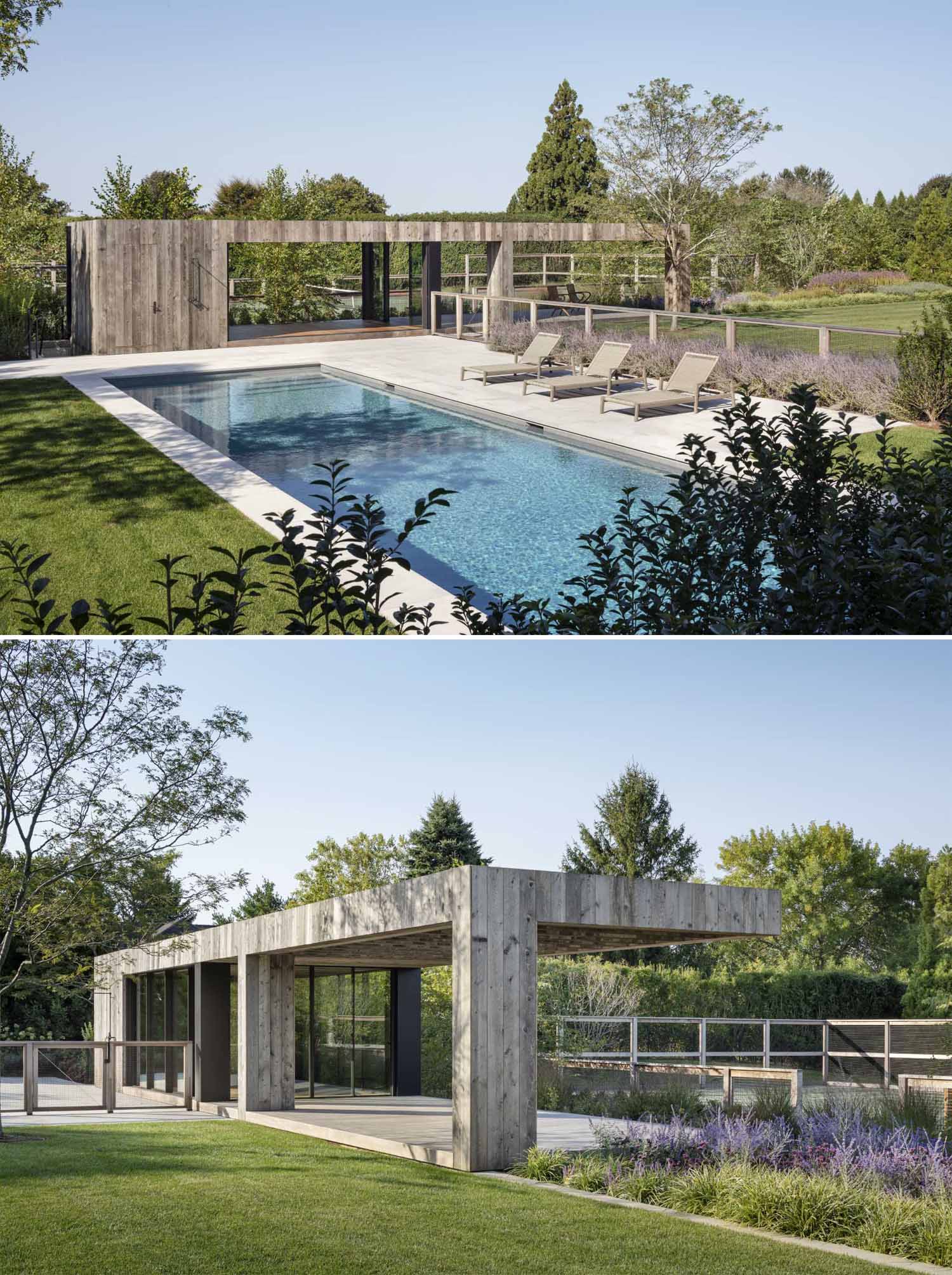 At one end of the home, there's a porch with steps that lead down to the lawn.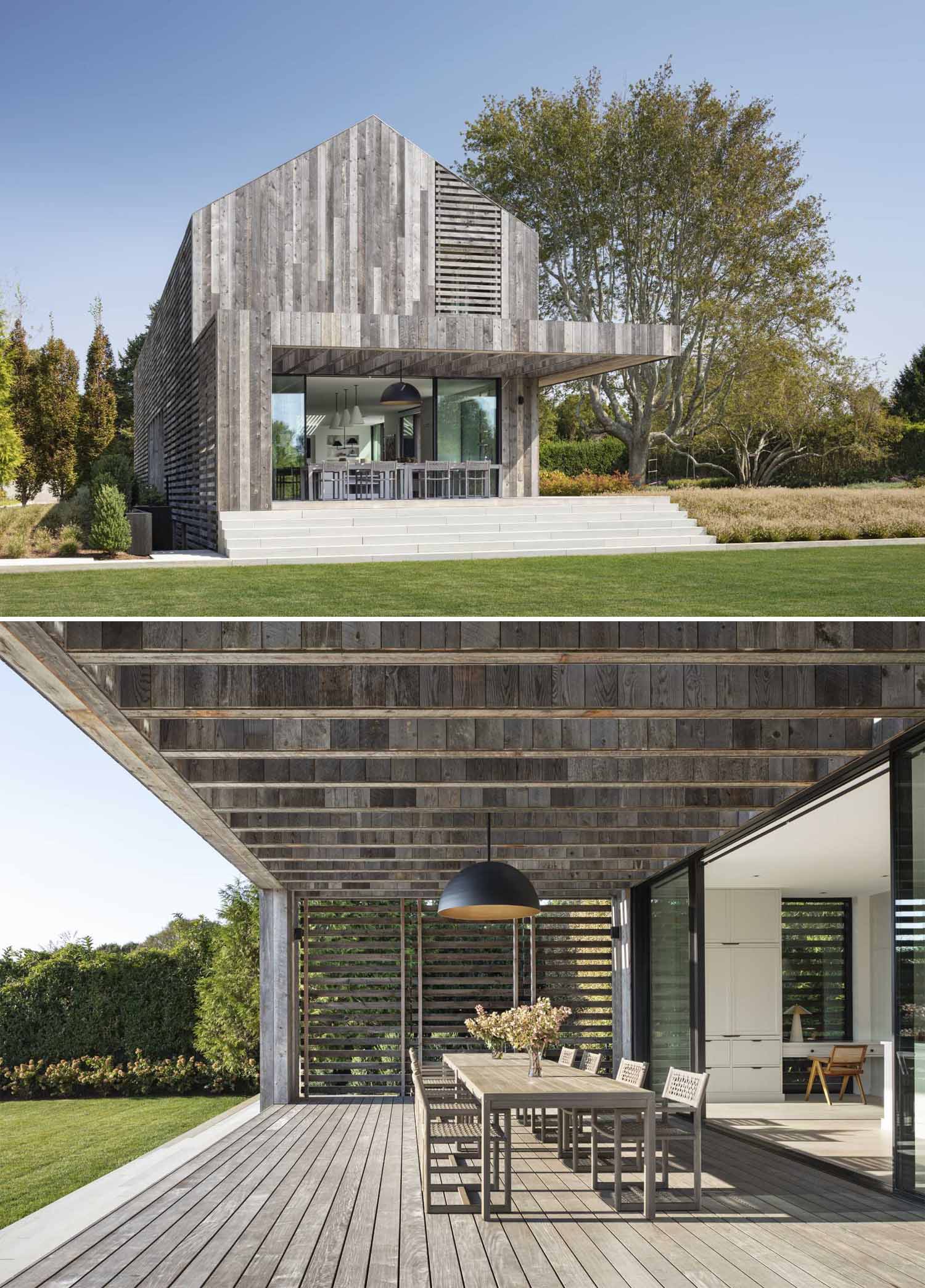 The interior finishes and furnishings of the house are inspired by the light and shadow play of the slats over the wall and roof glass.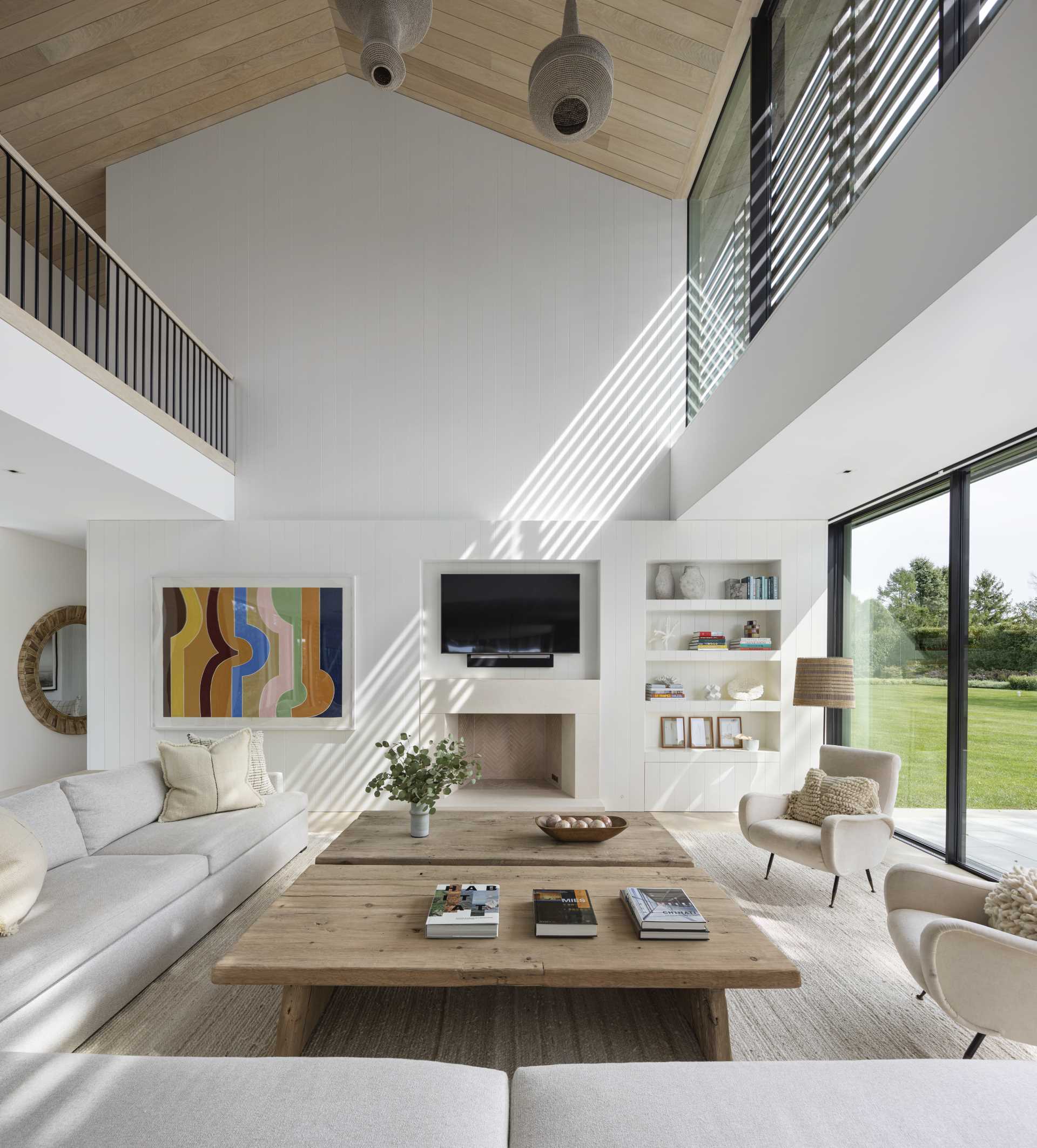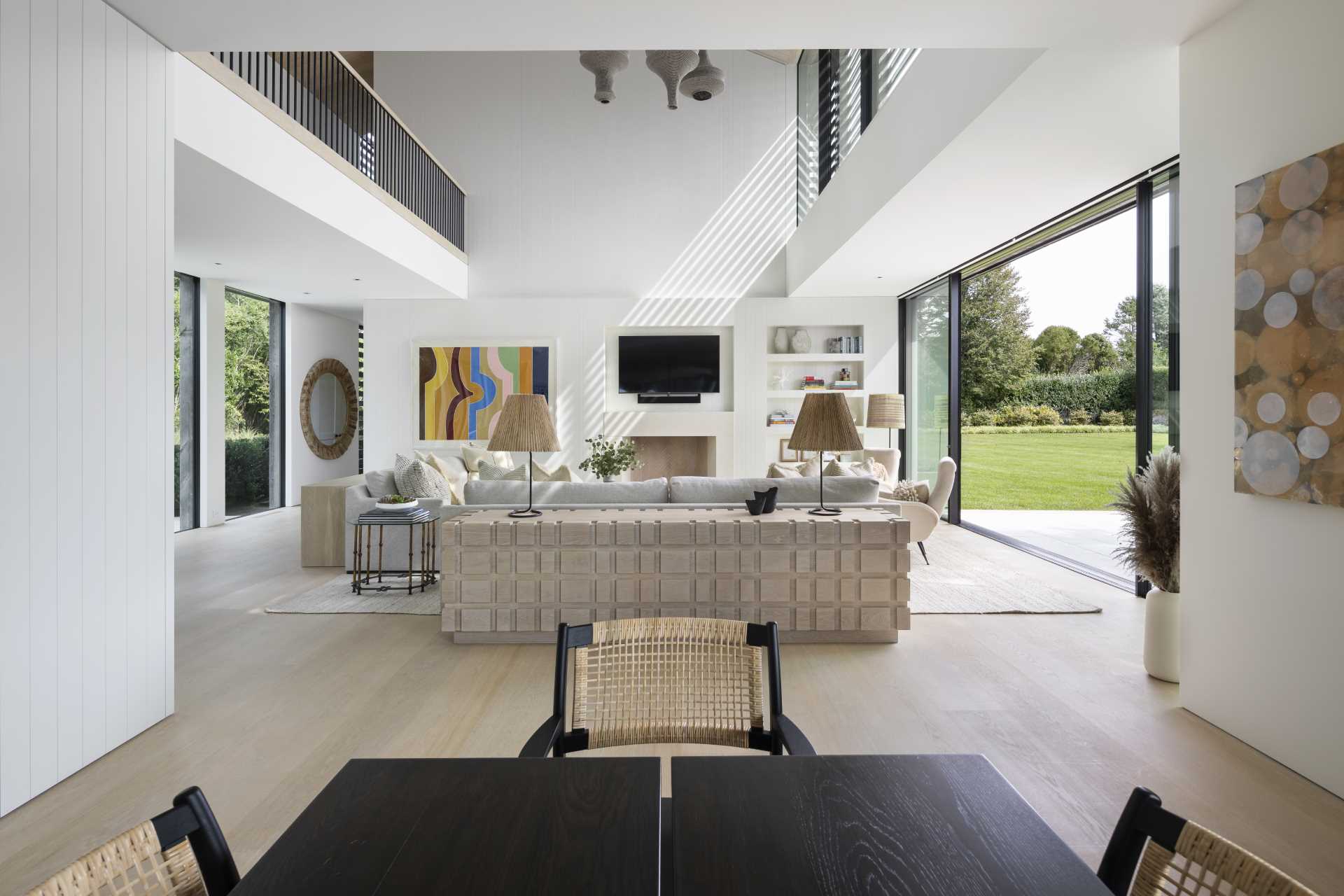 The main level of the home includes the garage, mudroom, guest suite, living, dining, kitchen, principal bedroom suite, three bedroom suites, laundry, and linen storage.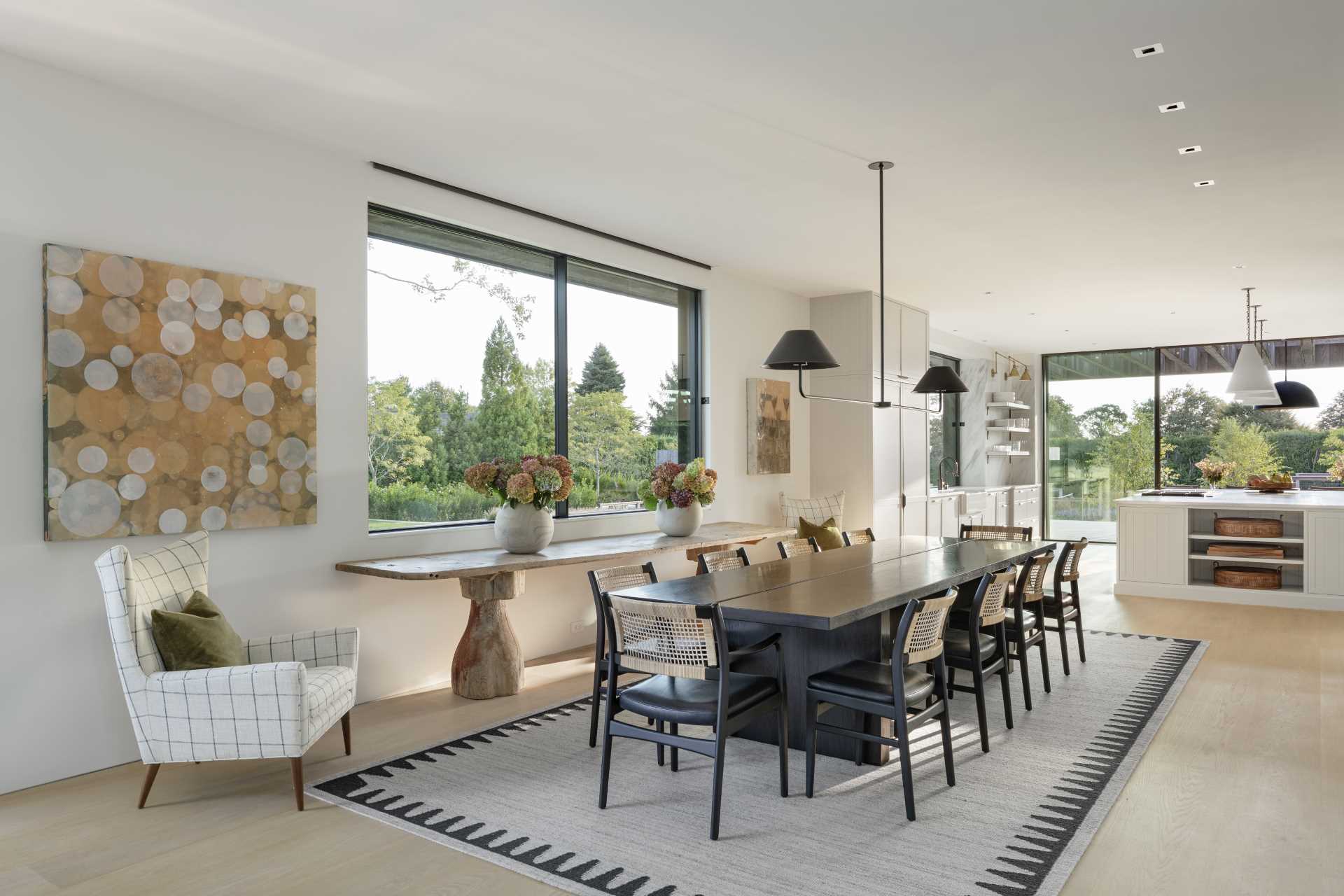 The kitchen has a large island with seating and storage, while the nearby sliding glass doors open to the porch for outdoor dining.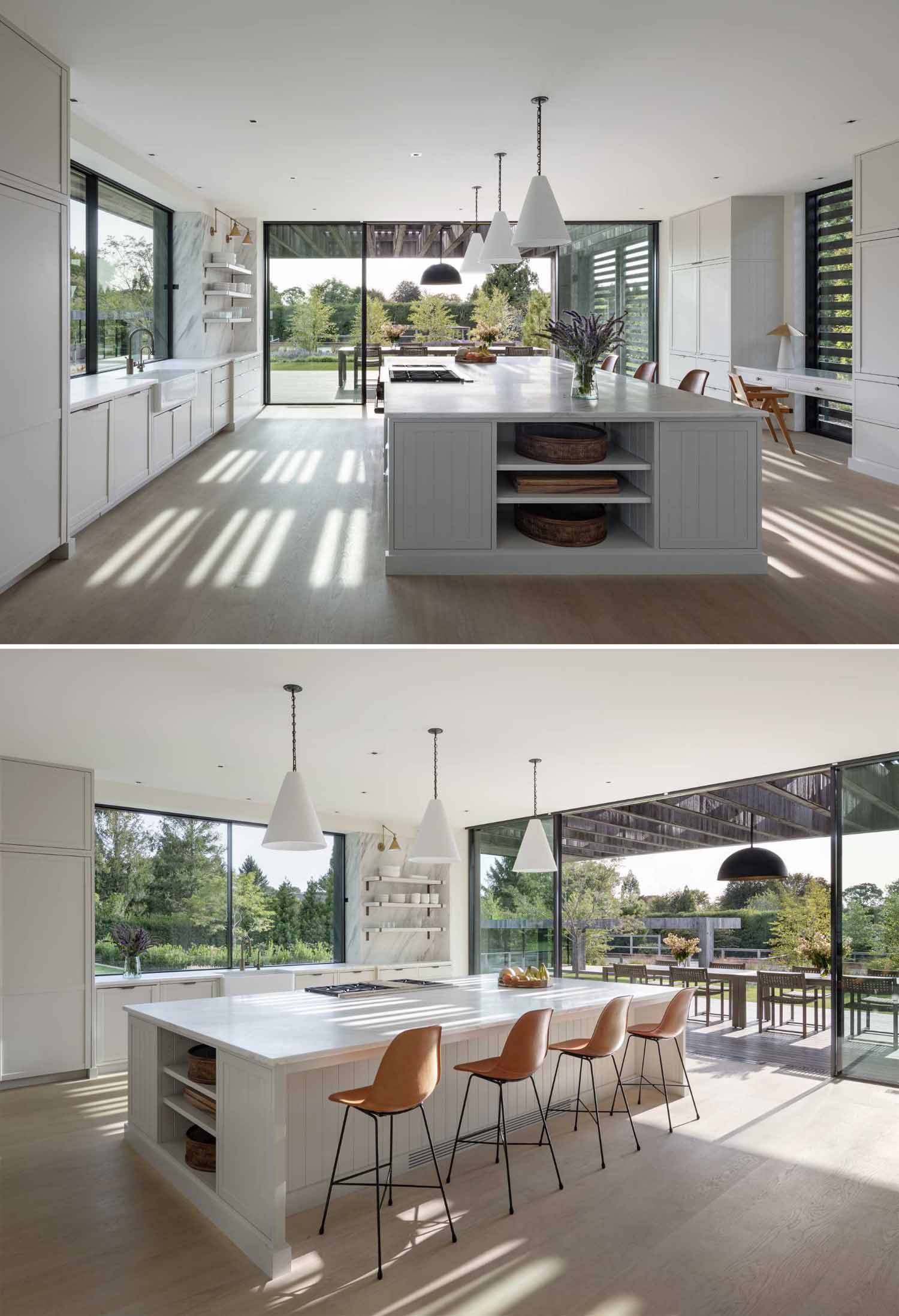 The stairs connect the main level with the lower floor, where there's a playroom, wine room, powder room, exercise room, and guest suite, as well as the upper floor, where there's the primary bedroom suite and a pair of additional guest rooms.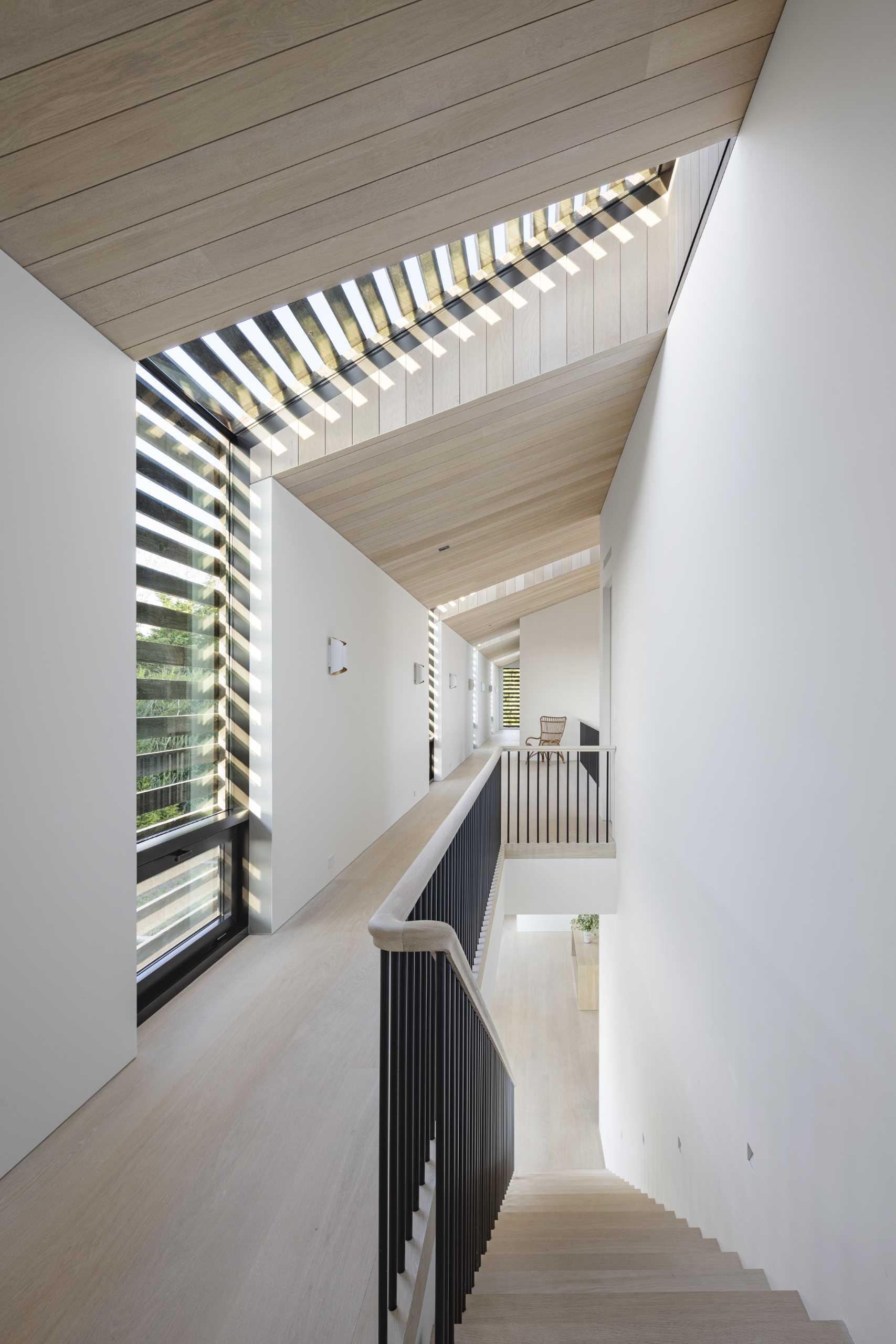 The primary bedroom has a wood ceiling and windows that provide views of the trees.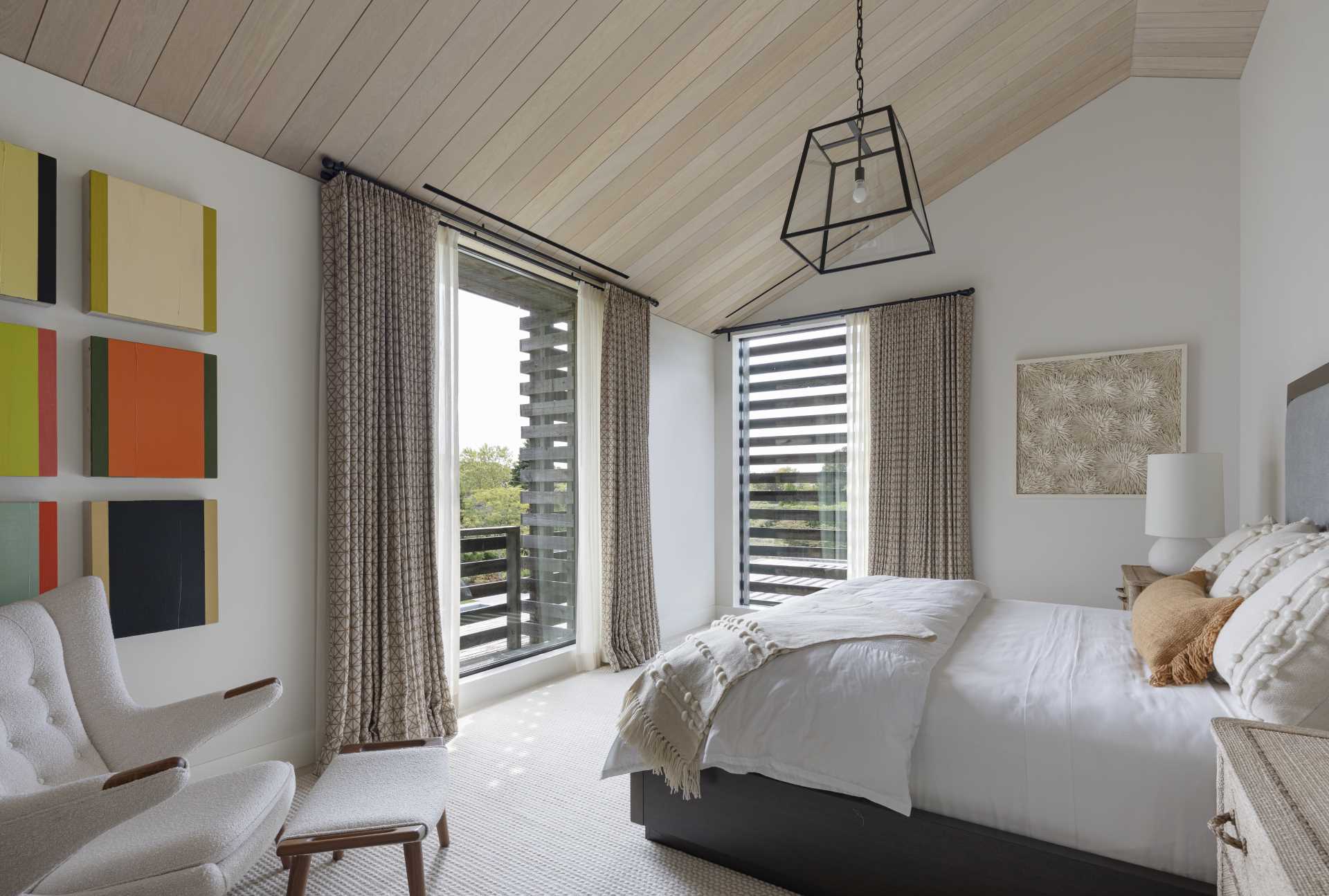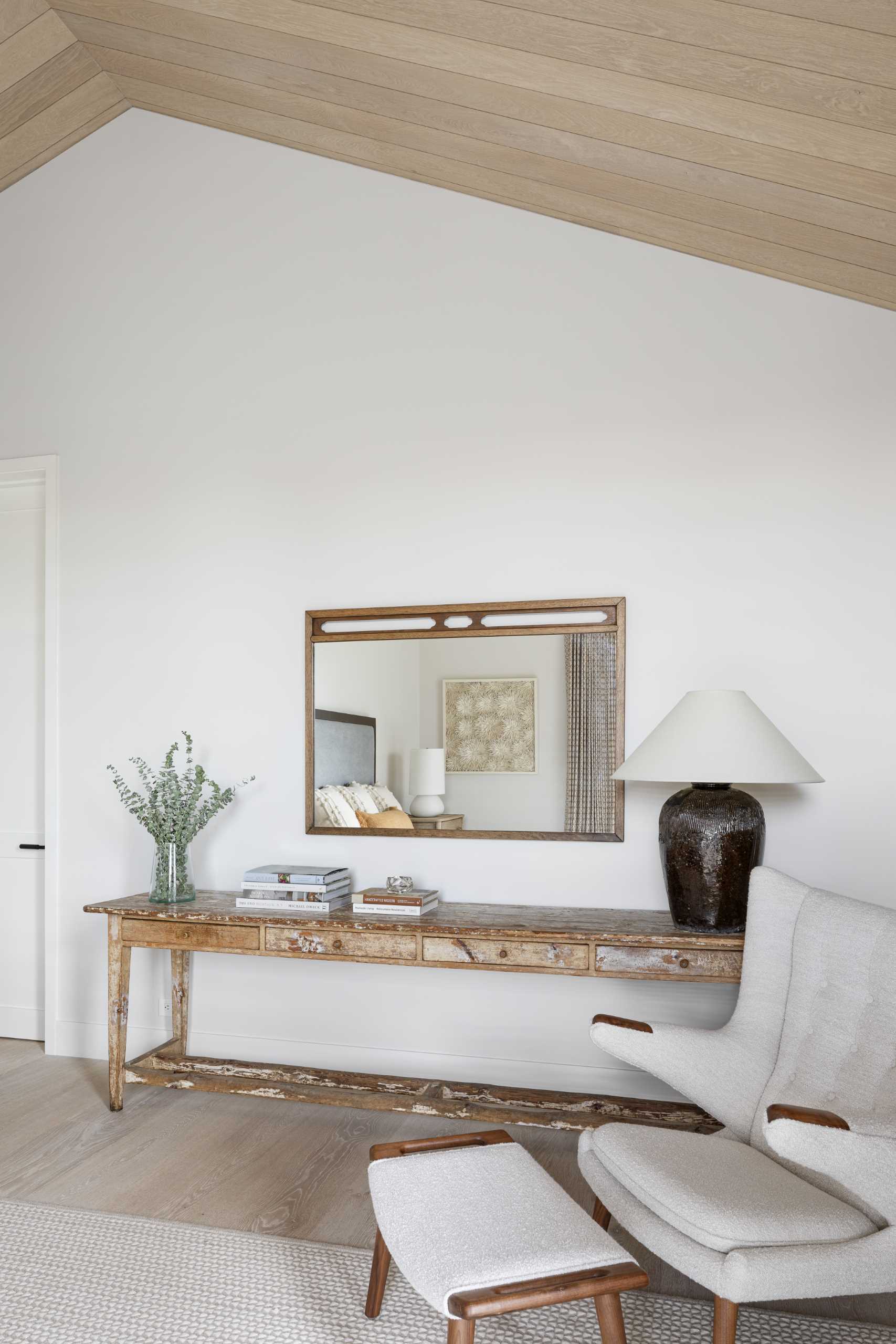 The primary ensuite bathroom has a large floating double vanity, a freestanding bathtub, and a walk-in shower.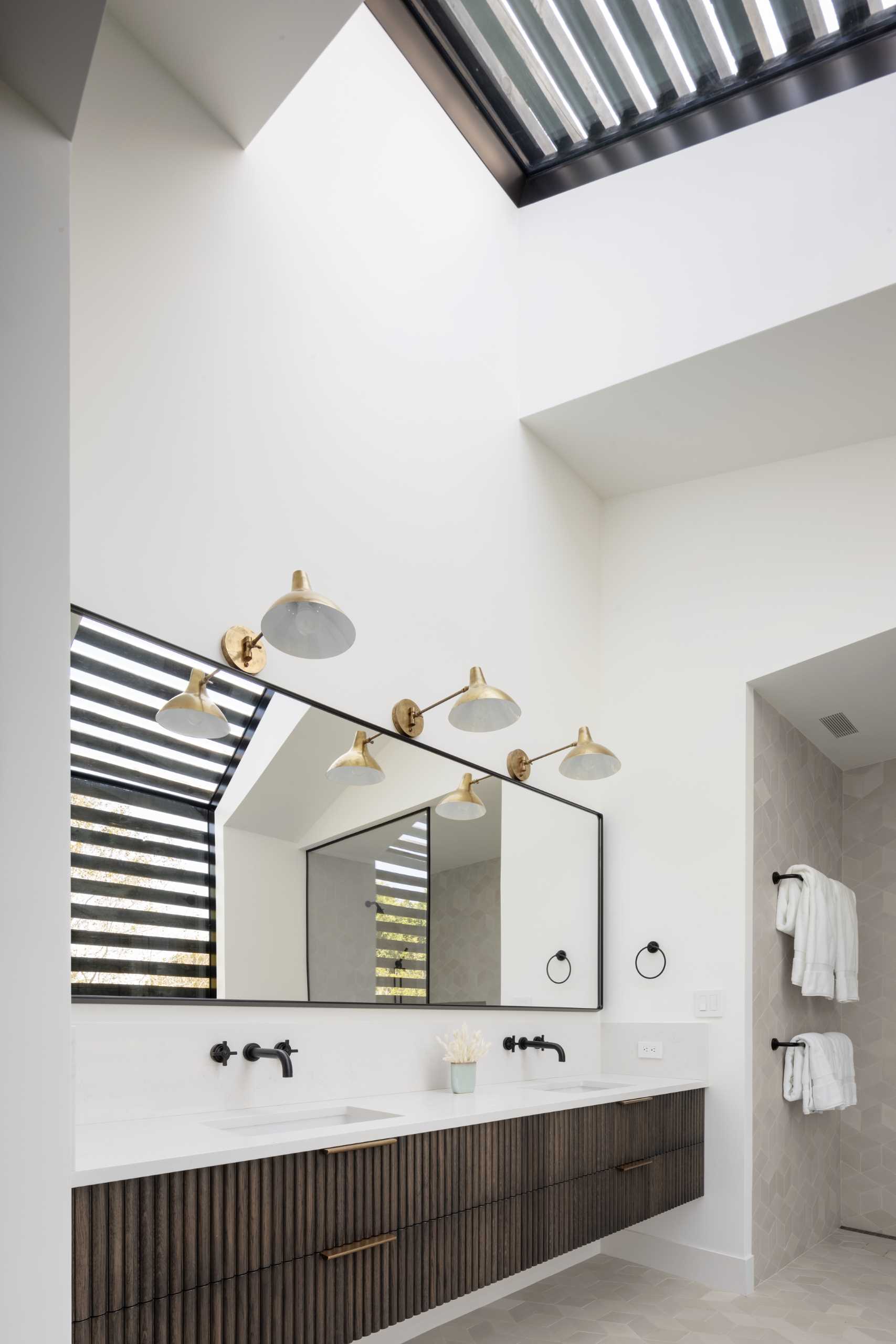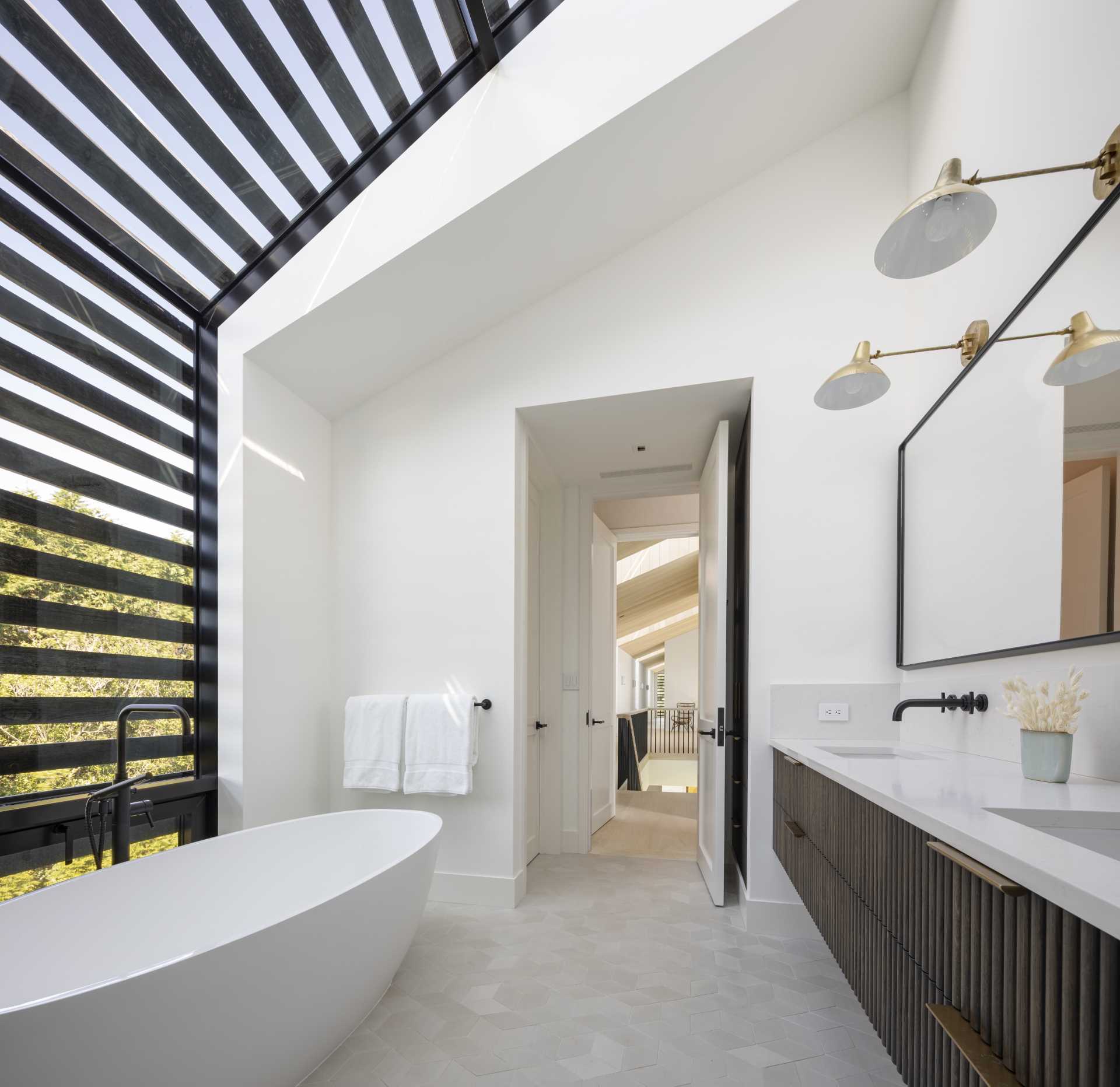 The guest suites are contemporary in their design, with both enjoying access to the outdoors.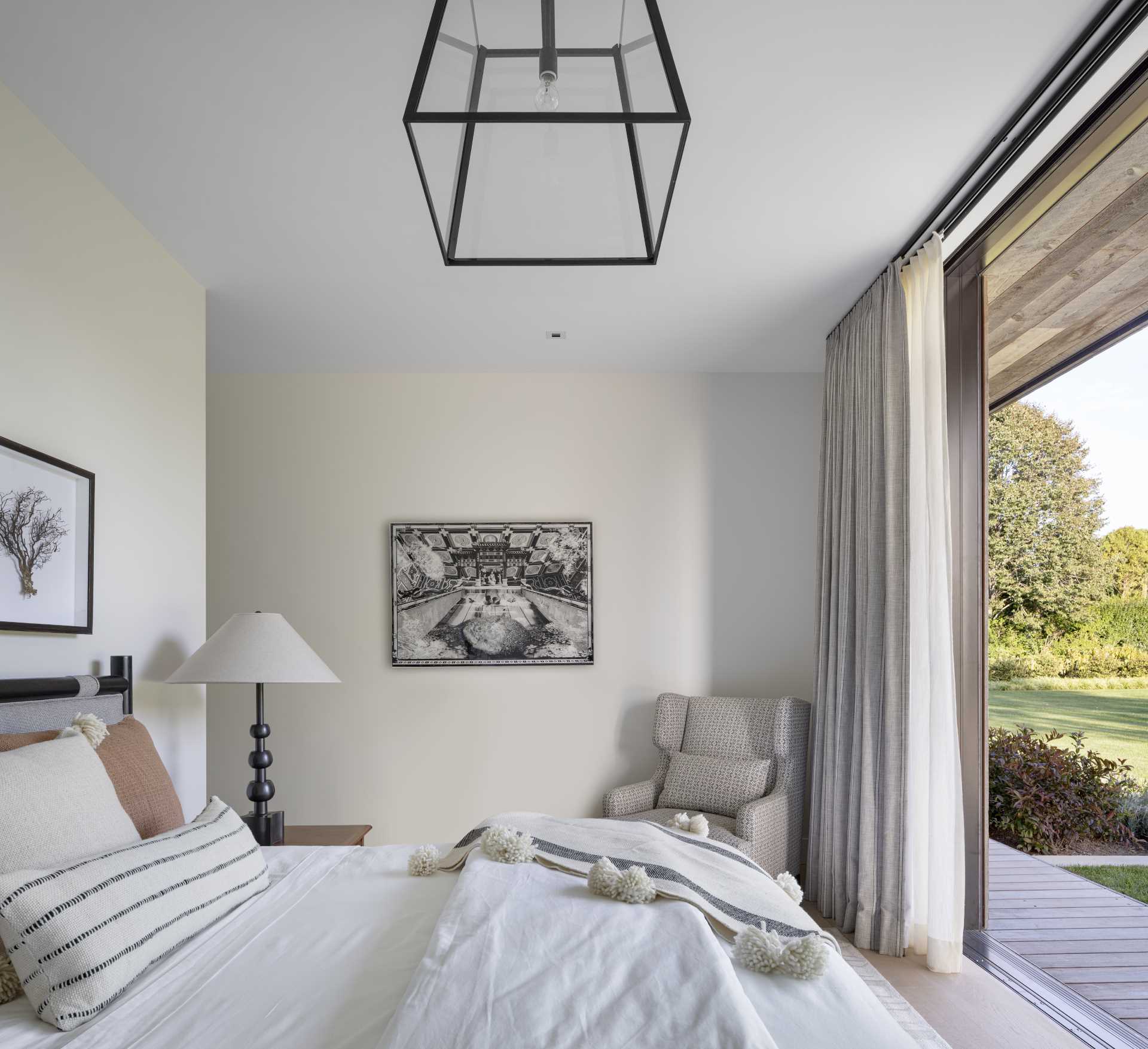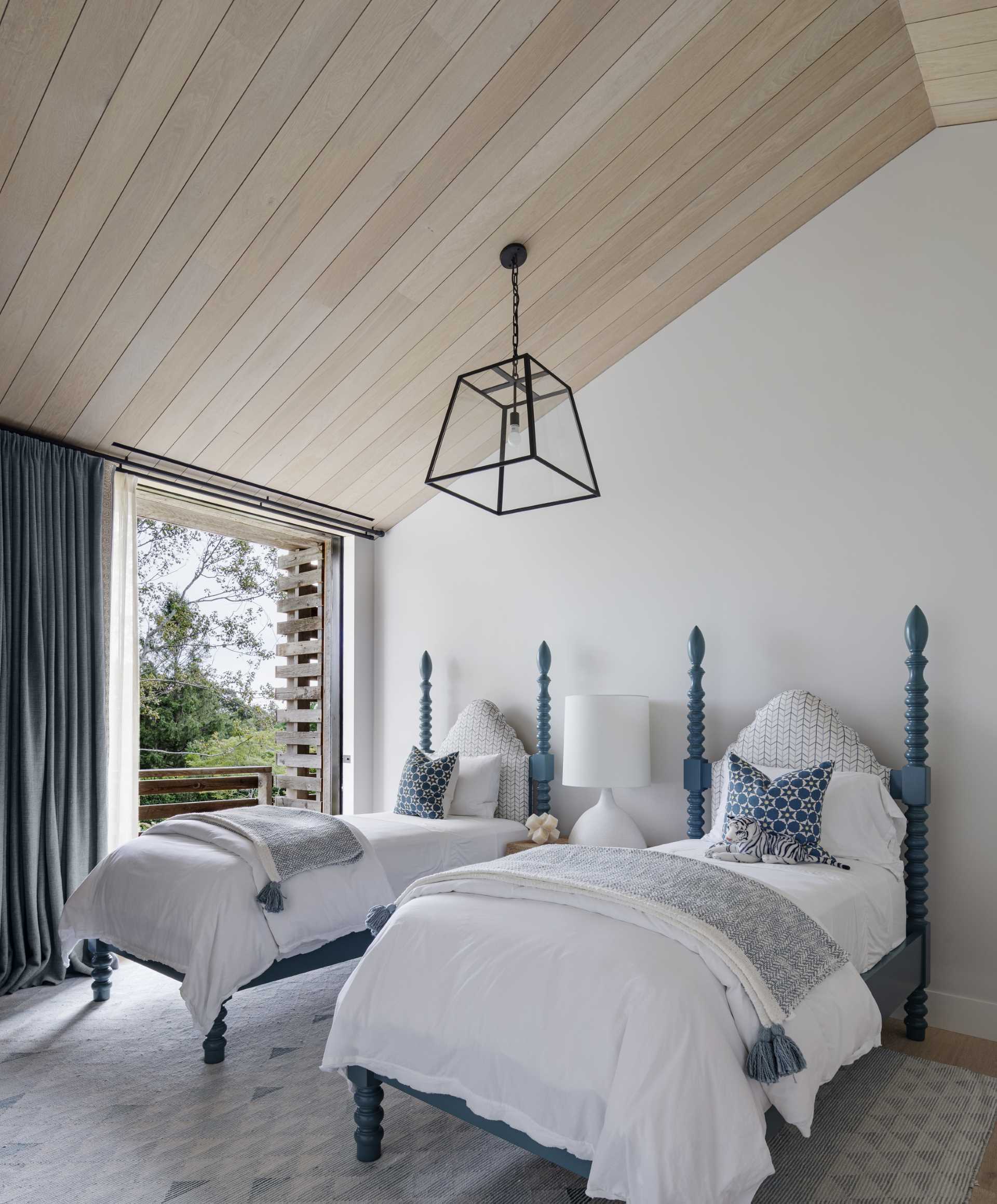 In another bathroom, black and white patterned wallpaper covers the walls.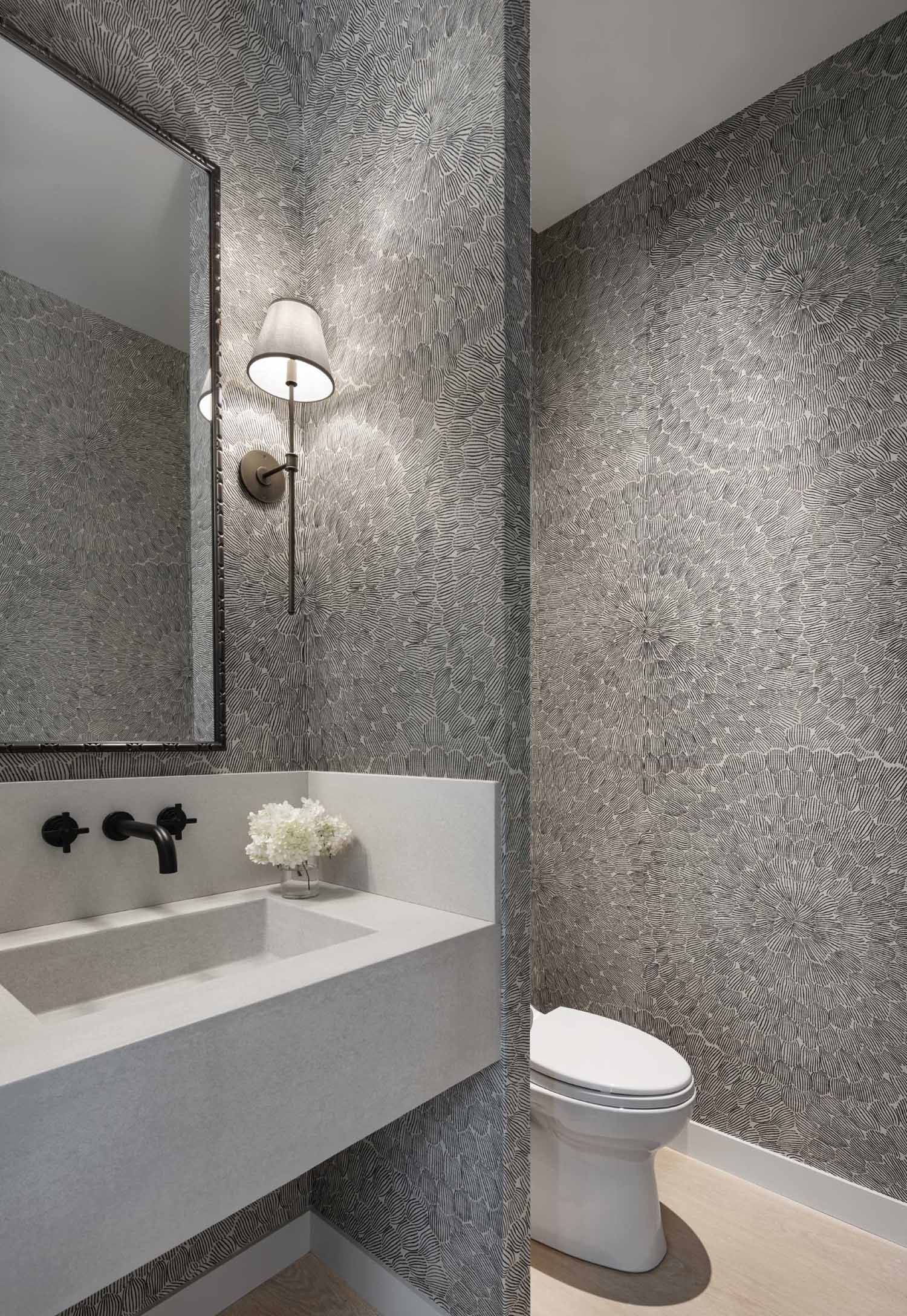 Here are the architectural drawings for the home.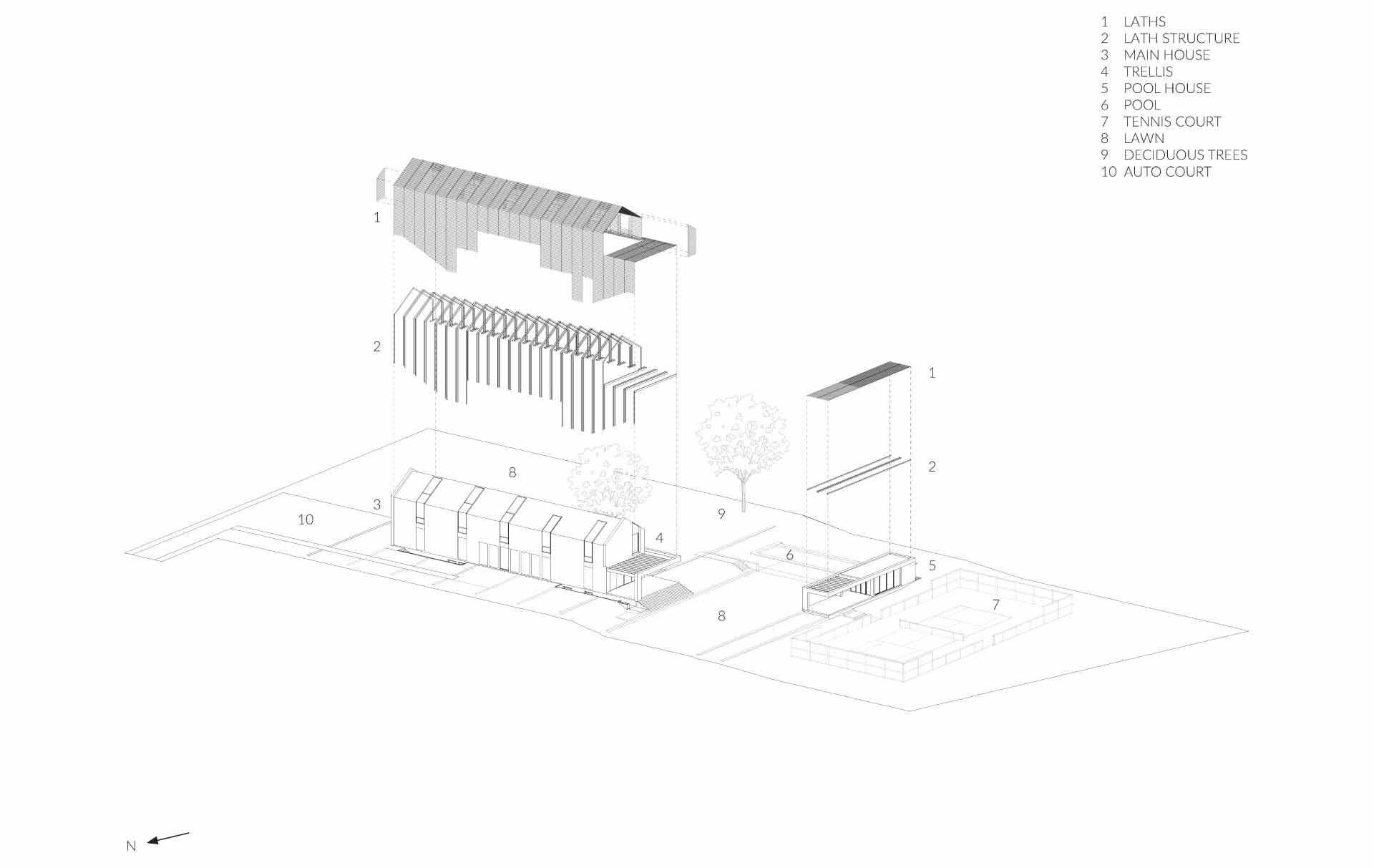 ---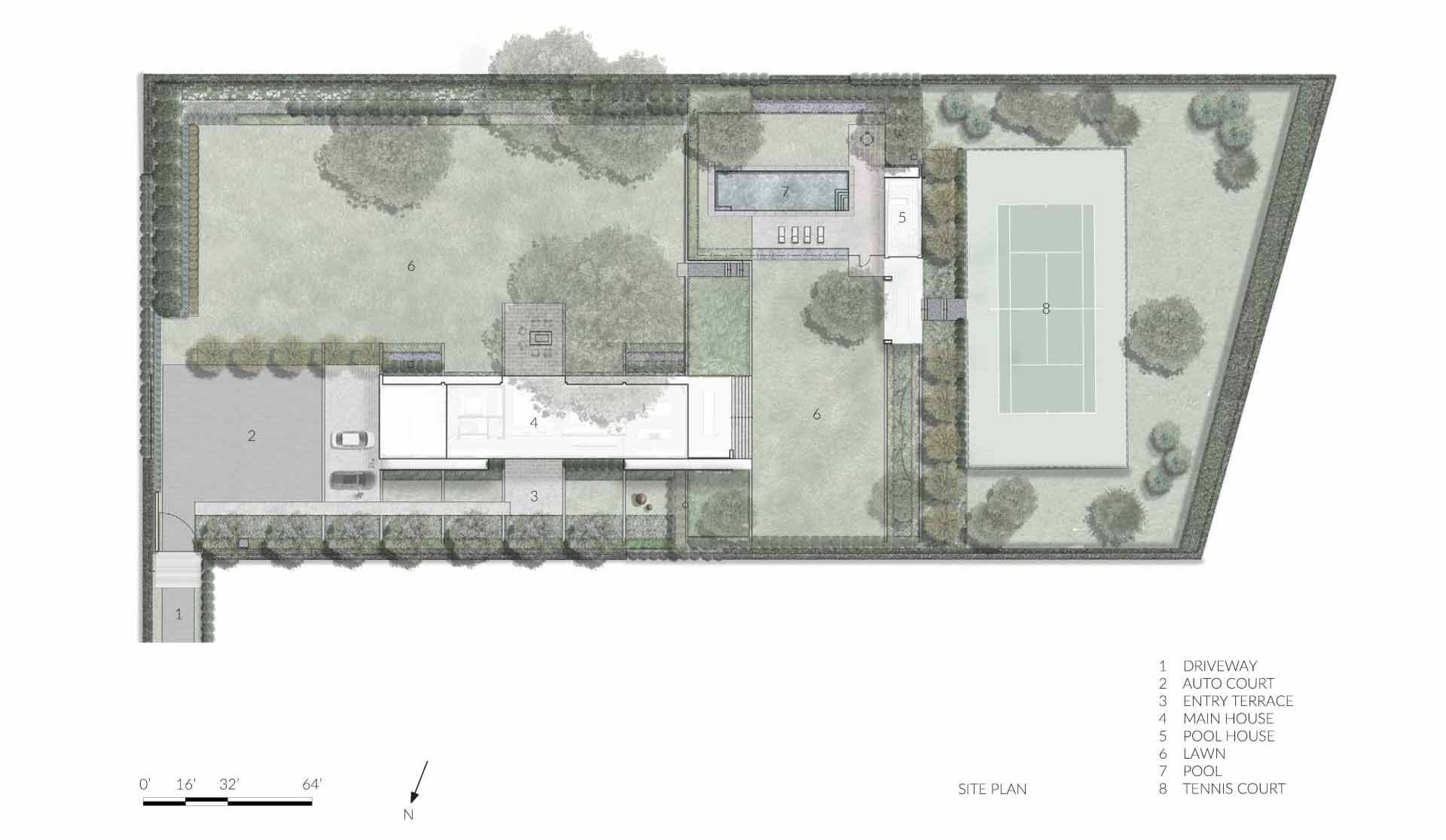 ---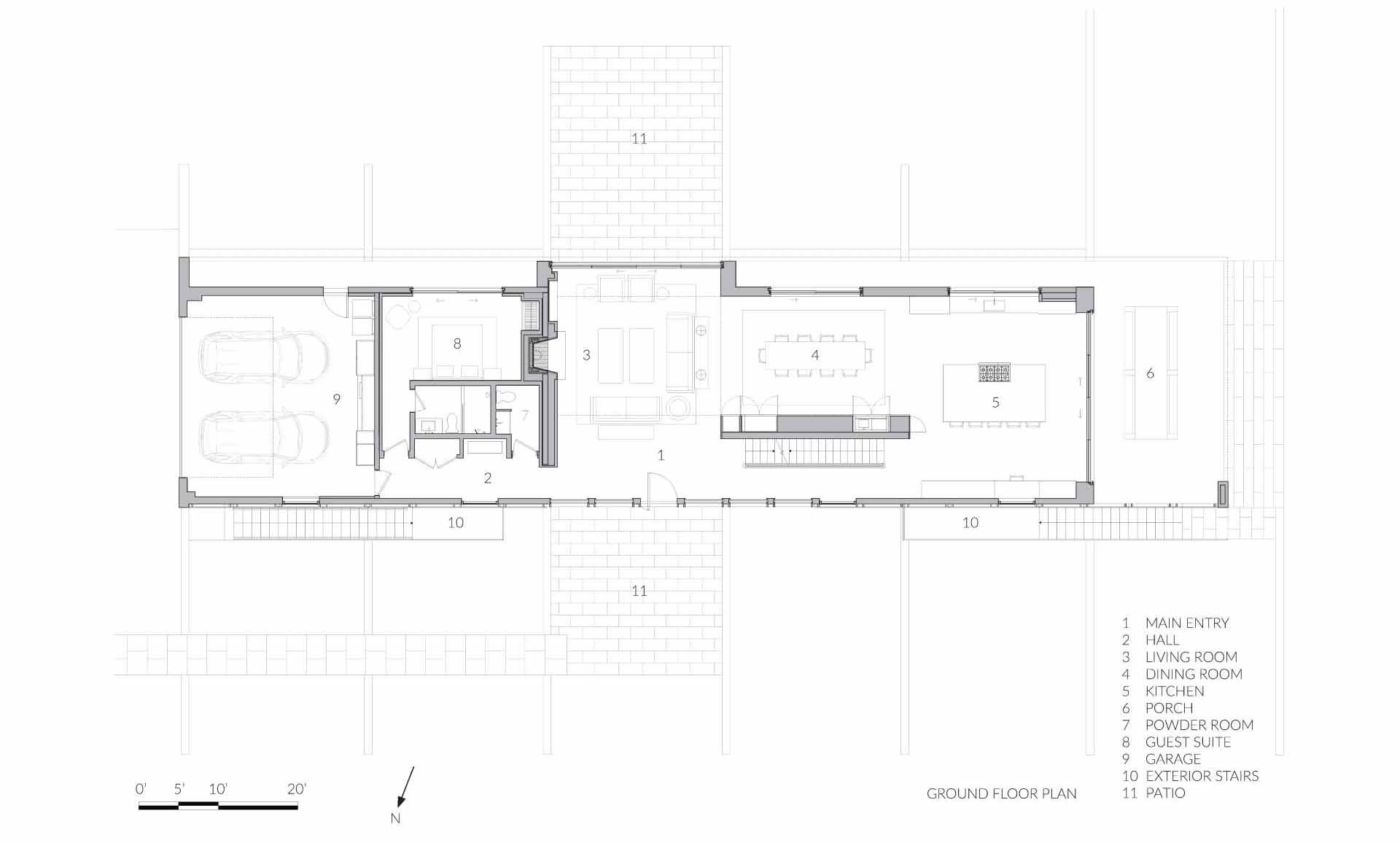 ---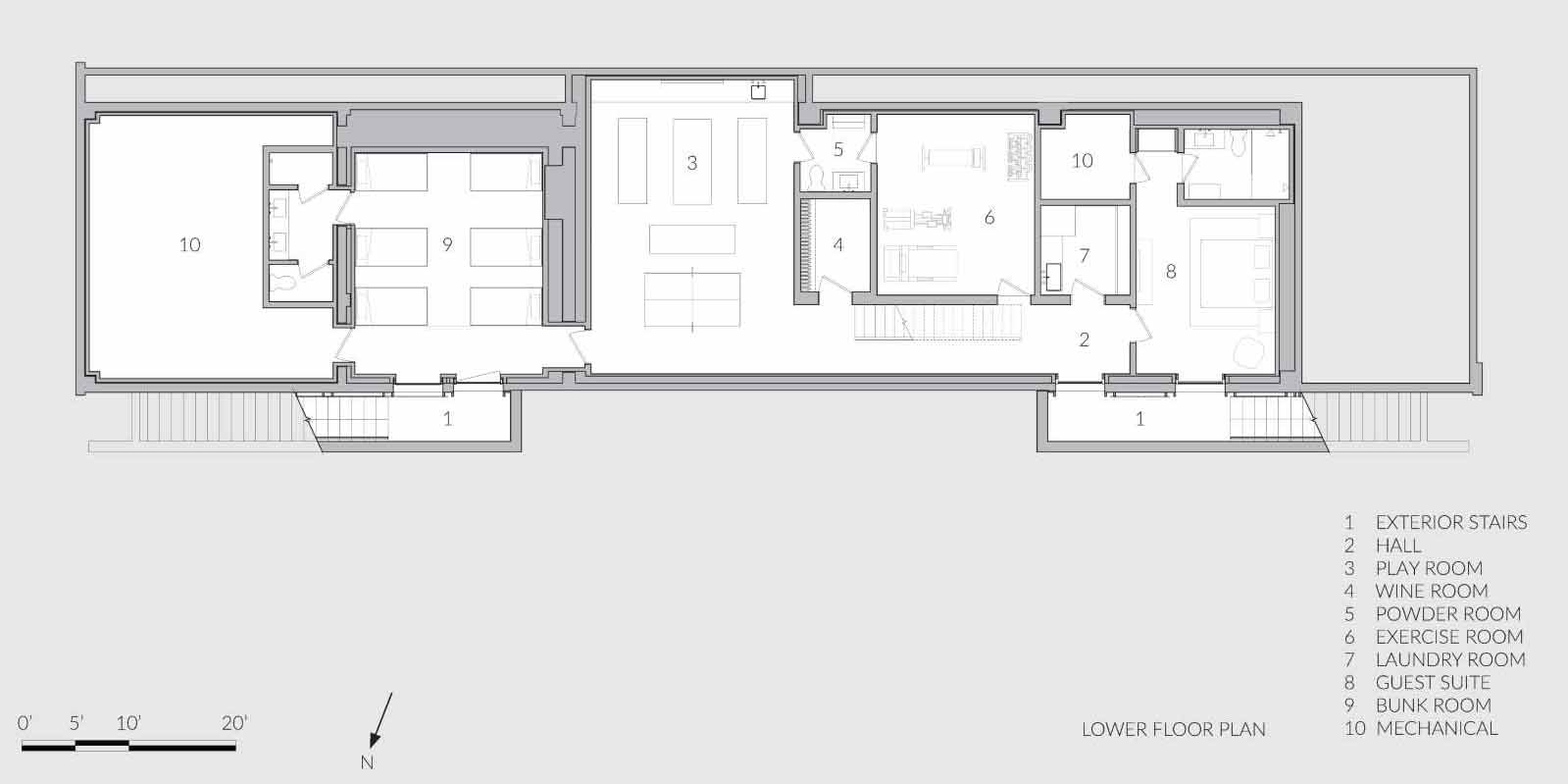 ---

Design: BIRDSEYE | General Contractor: Wright & Co. Construction Inc. | Structural Engineer: Engineering Ventures | Landscape Architect: Wagner Hodgson Landscape Architecture | Survey: Barylski Land Surveying | Interior Design: Brooke Michelsen Design