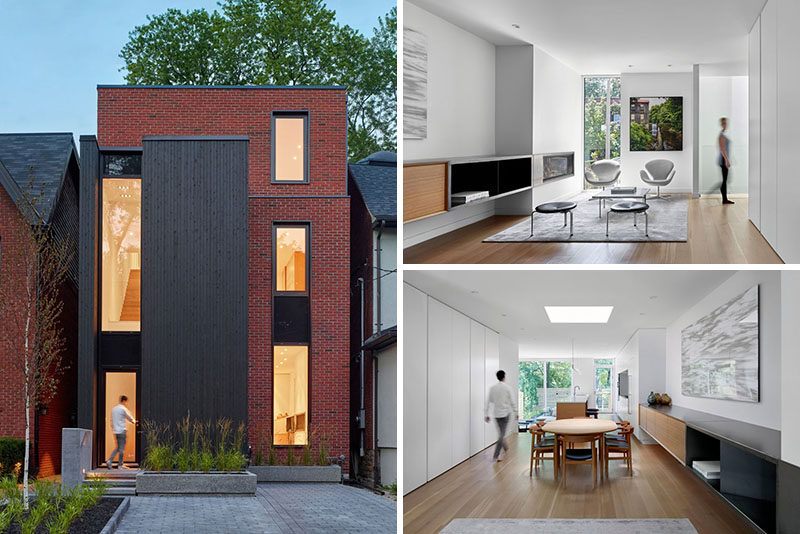 Architecture firm AKB – Atelier Kastelic Buffey, have completed the Summerhill Residence, a contemporary house in midtown Toronto, Canada, that was designed for a professional couple with a young child.
The home features tall slender windows with a red brick and black-stained cedar facade.

---
Stepping inside the home, there's a sitting area with a built-in fireplace, and views of the street.
---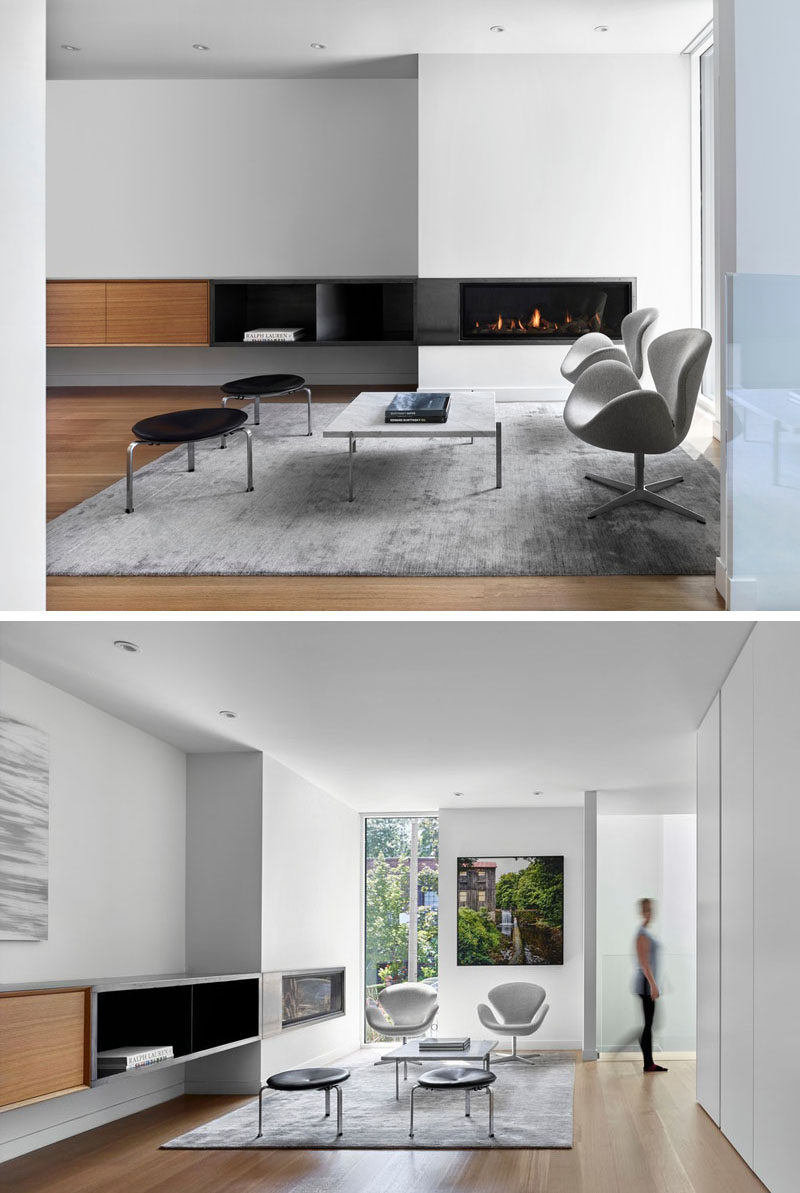 ---
Next to the sitting room is the dining area. A built-in sideboard lines the wall, while white oak has been used for the wood flooring.
A skylight that travels through all of the floors of the home, ends above the dining table, replacing the customary chandelier. At night, carefully concealed LED lights along the perimeter of the shaft provide a subtle radiance.
---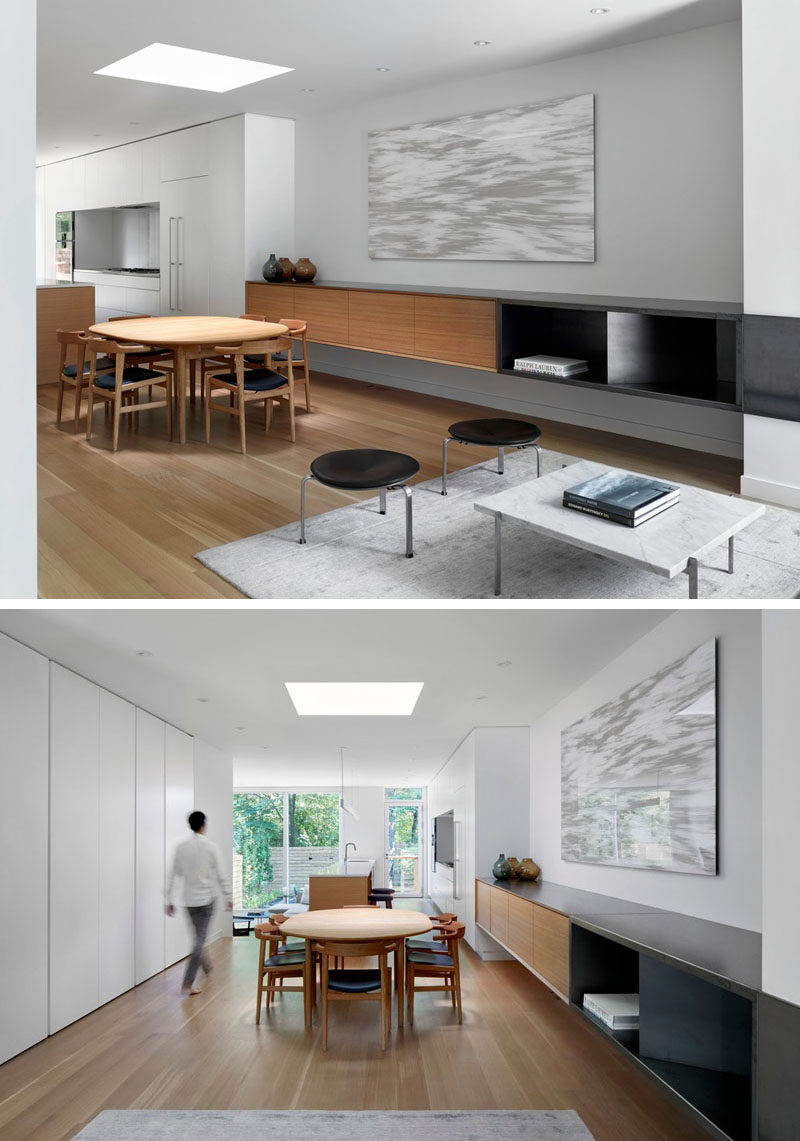 ---
Next to the dining area is the kitchen. White minimalist cabinets fill the wall, and a long kitchen island with space for seating provides a backdrop for the living room that's stepped down from the kitchen.
---

---
Accessed through the door in the kitchen or from the lower living room, the backyard is made up of different levels that house a bbq, planters and an outdoor dining area.
---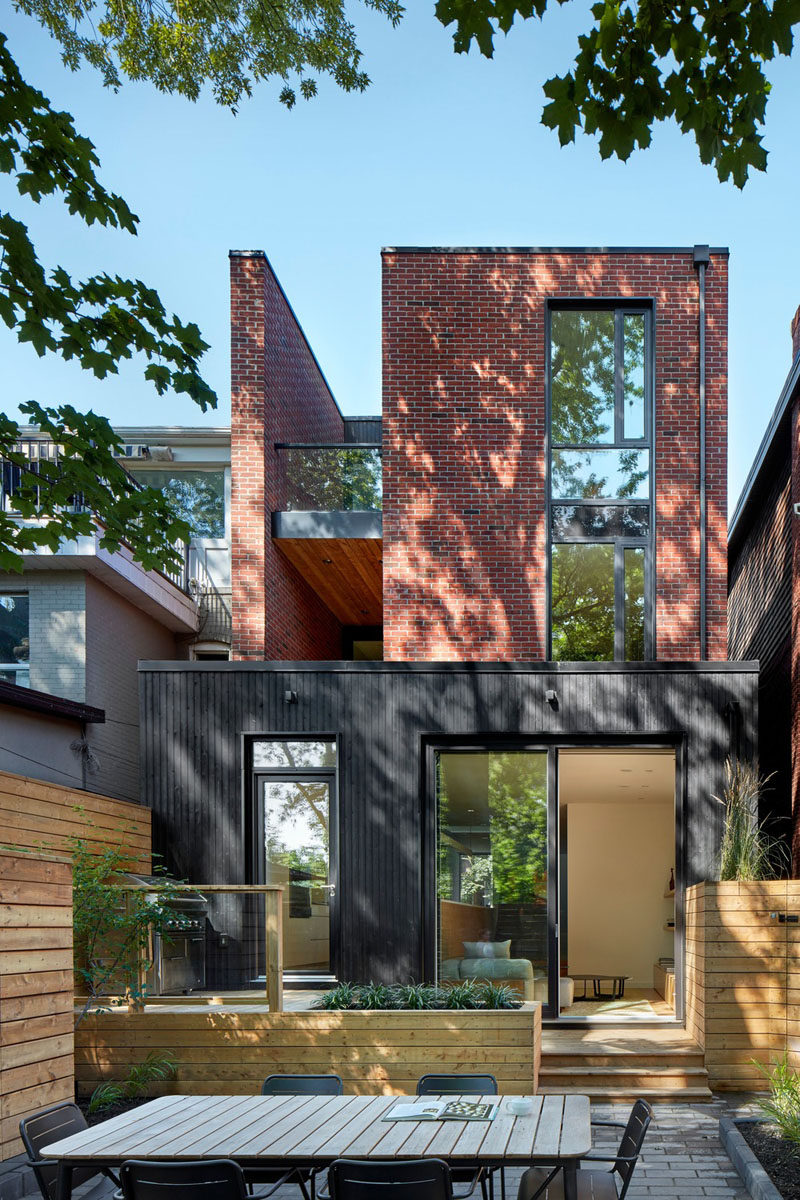 ---
Back inside and upstairs, there's a room with built-in wood cabinetry that meets a simple desk. Wood shelving provides a place to display personal items.
---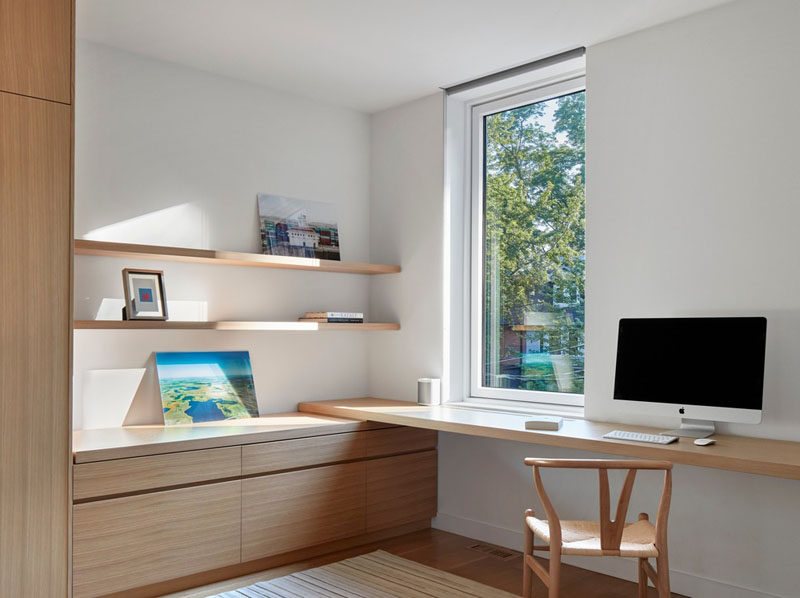 ---
In the child's bedroom, a small homework desk is sandwiched between the floor-to-ceiling closet and the wall. Two wood shelves keep favorite items within reach.
---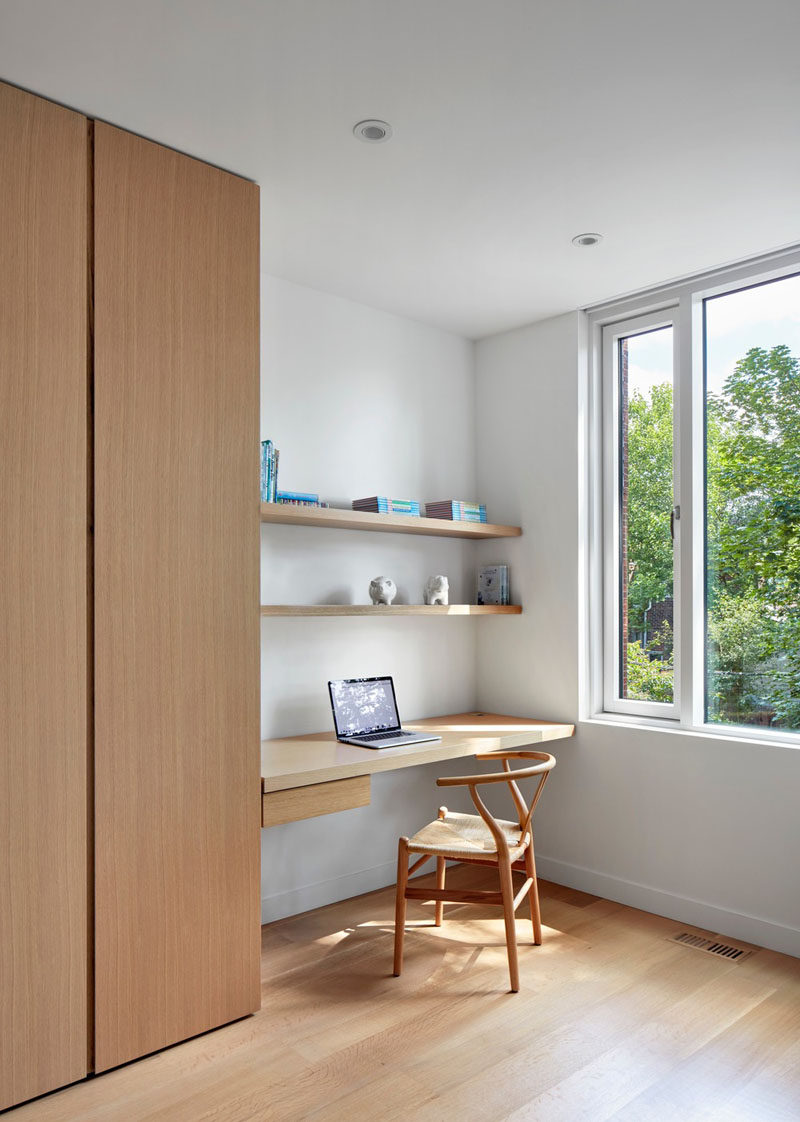 ---
In the bathroom, grey stone tiles are combined with a minimalist white vanity and bathtub to create a contemporary look.
---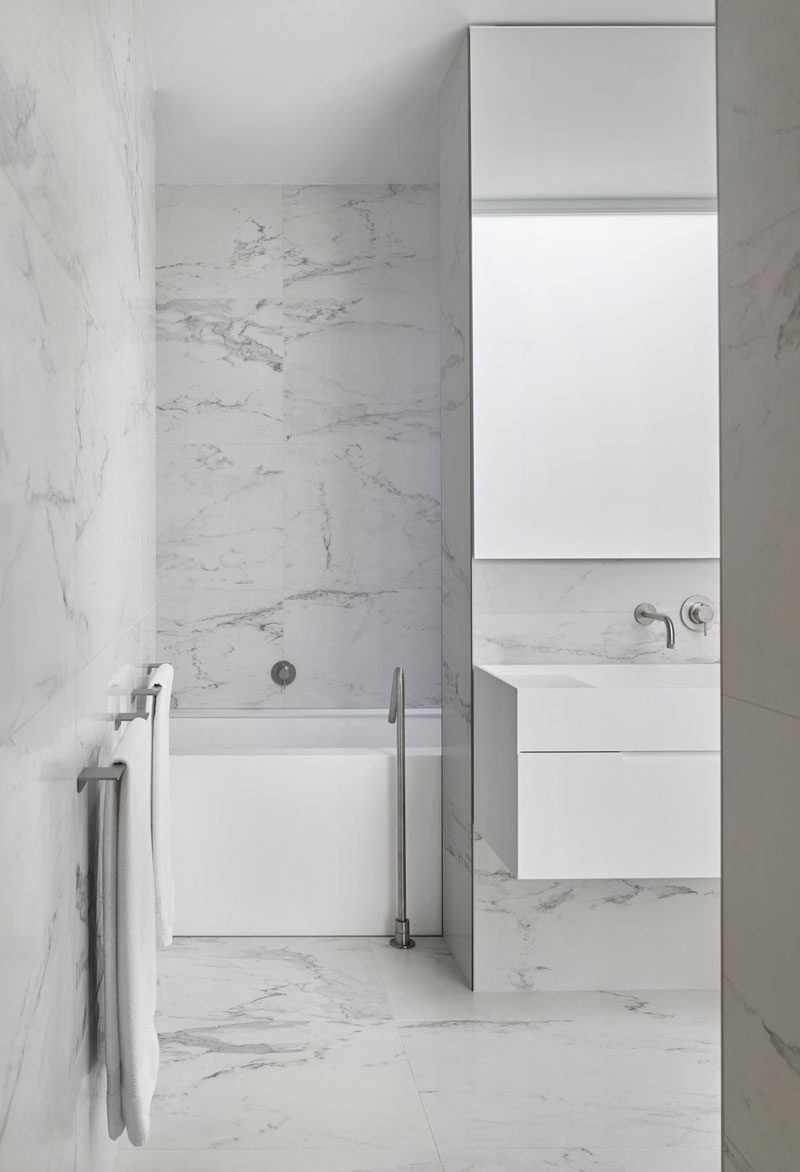 ---
The home also has an area that's dedicated to a small gym with space for a yoga mat to be positioned in front of a window.
---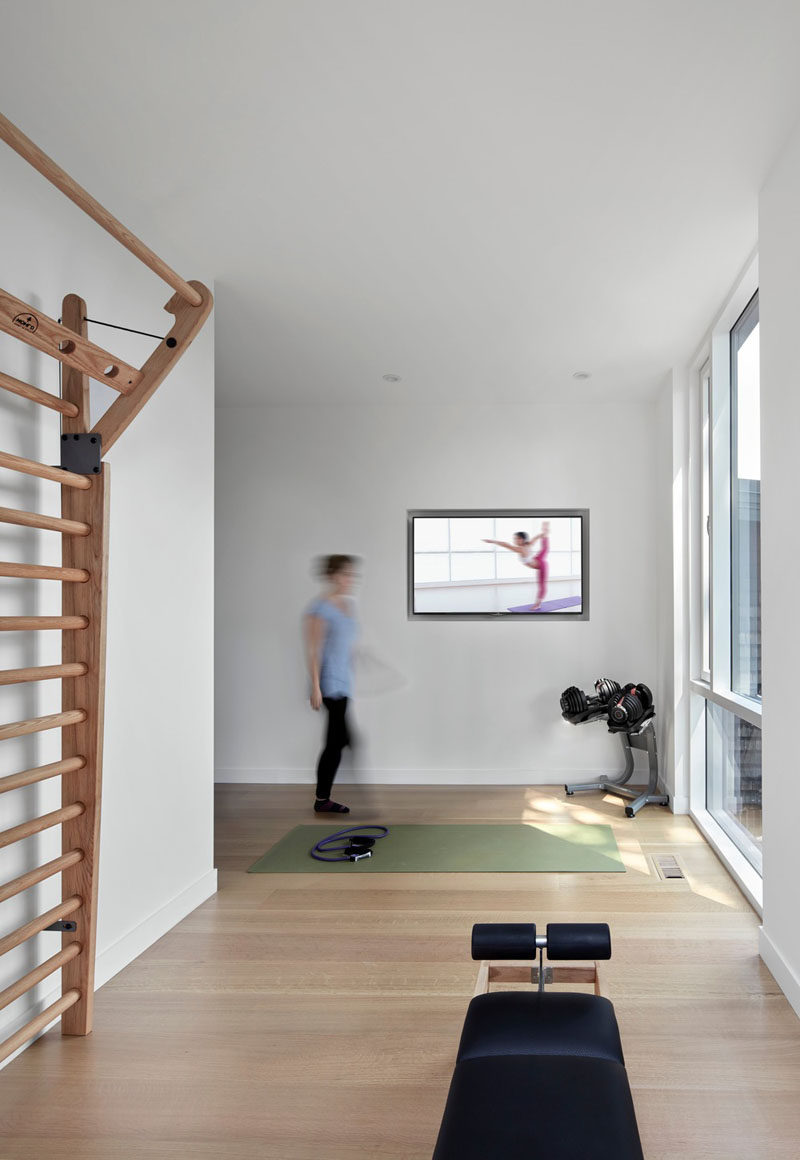 ---