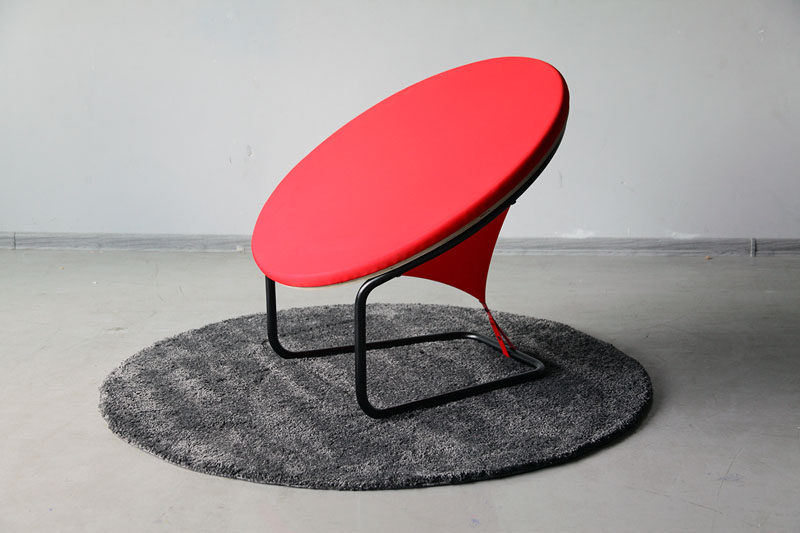 Lithuanian designer Gaudute Zilyte, has created REDDOT, a modern armchair, whose main intention is the appearance of a bright 2D projection within the piece.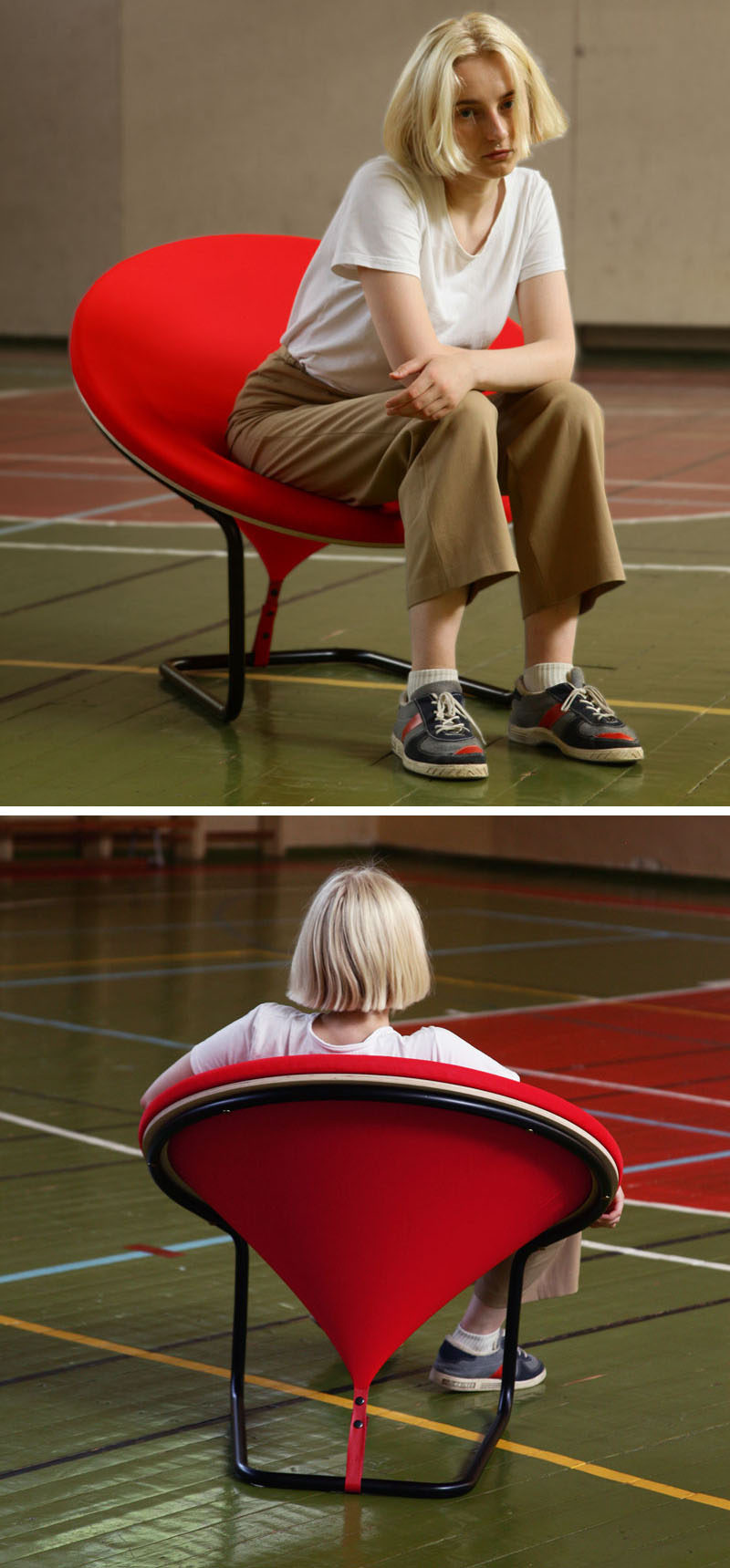 ---
The seat, made from an elastic material, tightens as the person sits down, allowing the chair to adapt to the weight of the person, and therefore creating a comfortable seat for them.
---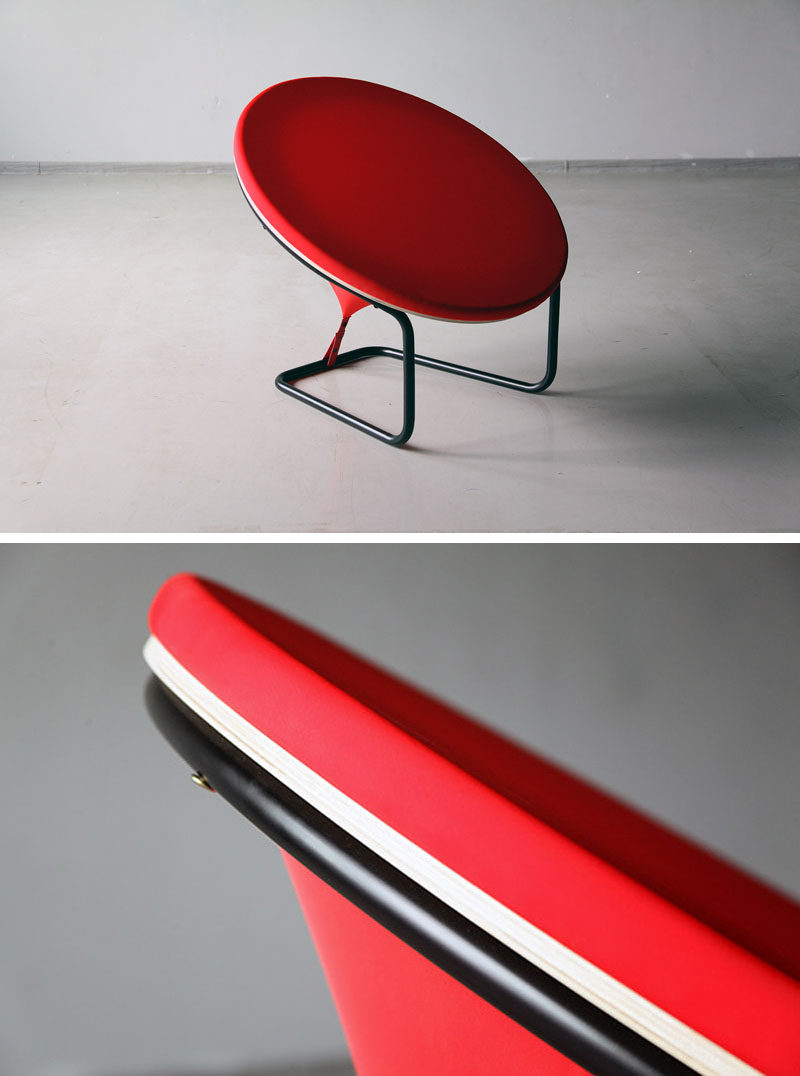 ---
The metal legs of the chair have also been bent in a unique way to ensure minimal bouncing, allowing the armchair to provide the person with even more comfort.
---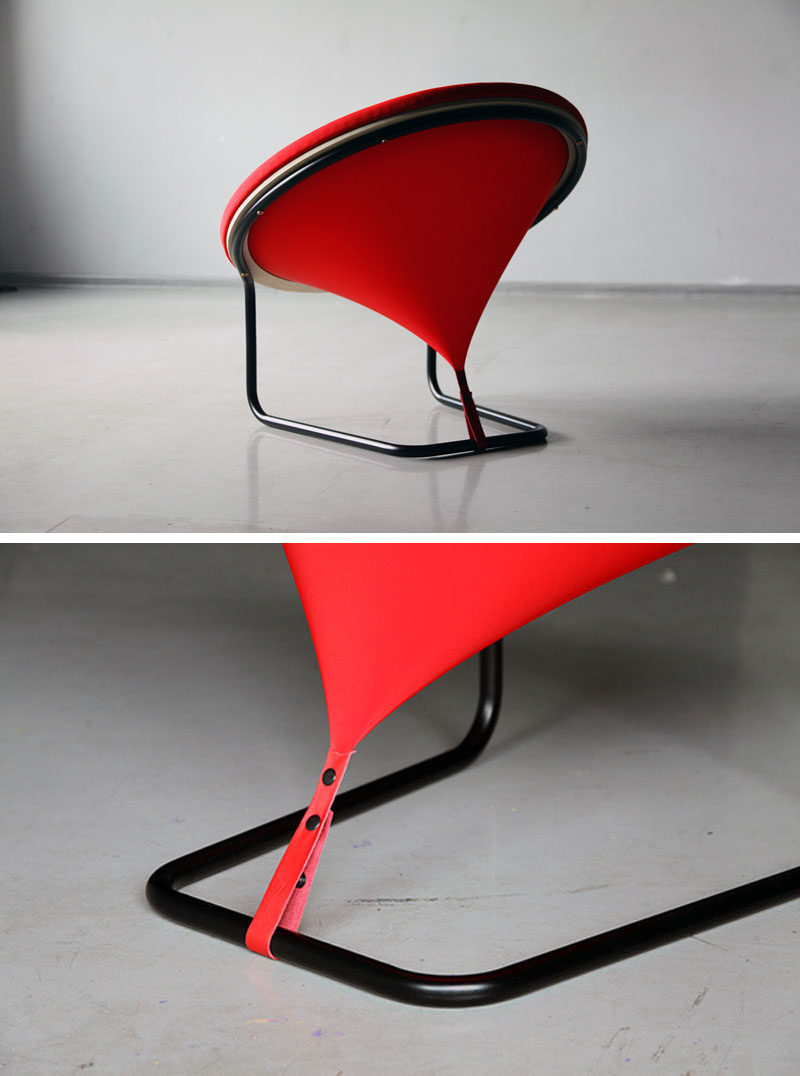 ---