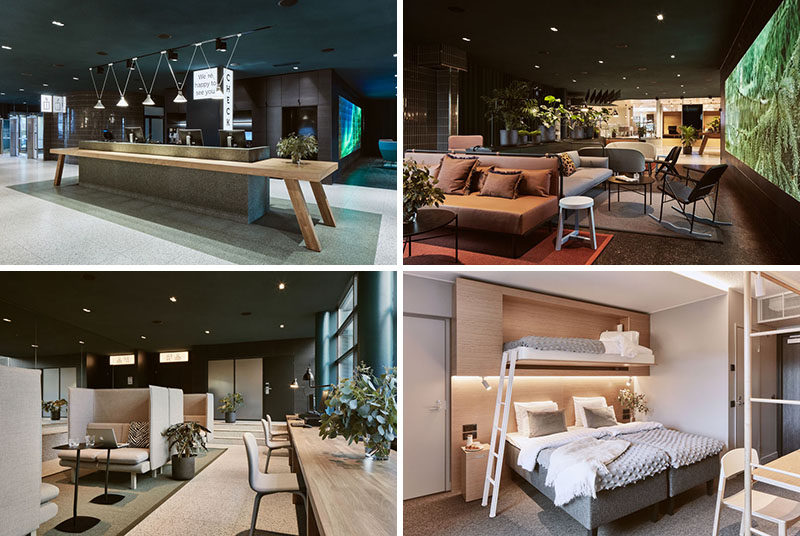 Fyra, a Finnish interior design company, has recently redesigned the interiors of the Cumulus Resort Airport Hotel in Vaanta, Finland.
As guests enter the hotel, a large 'HELLO' welcomes them, before reaching the reception desk that resembles a large traditional Finnish wooden dining table.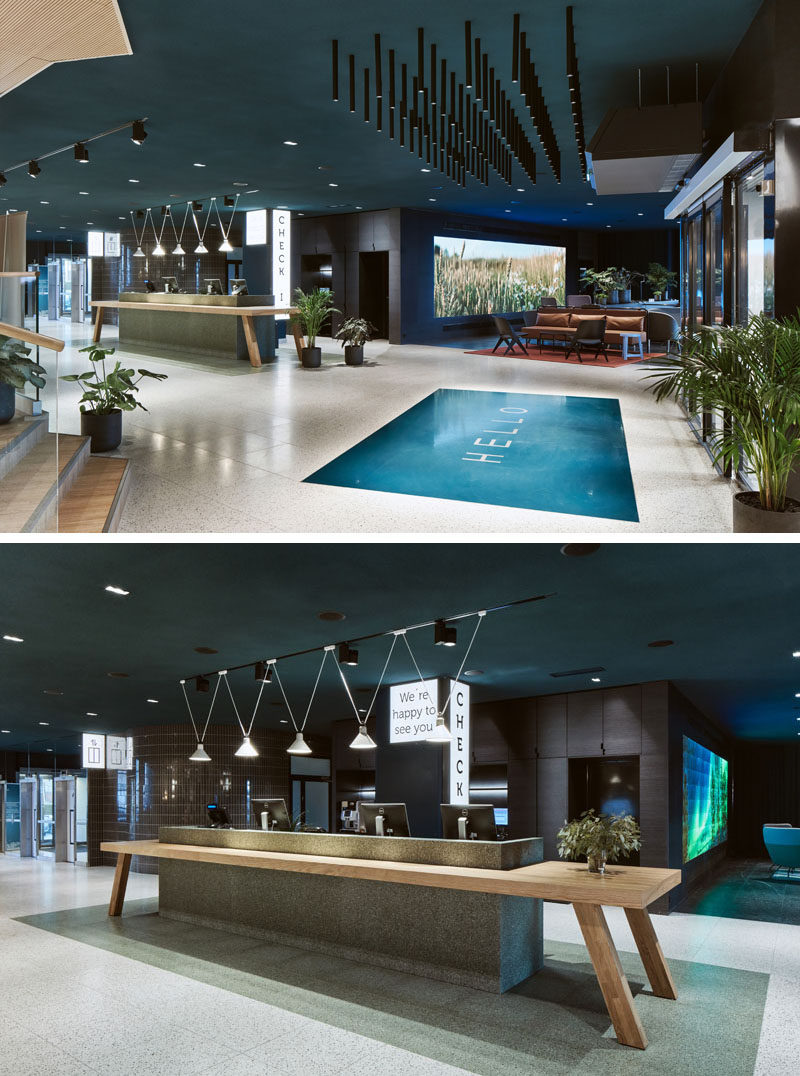 ---
Off to the side of the reception area is a lounge with a giant media wall that shows clips of the Finnish nature.
---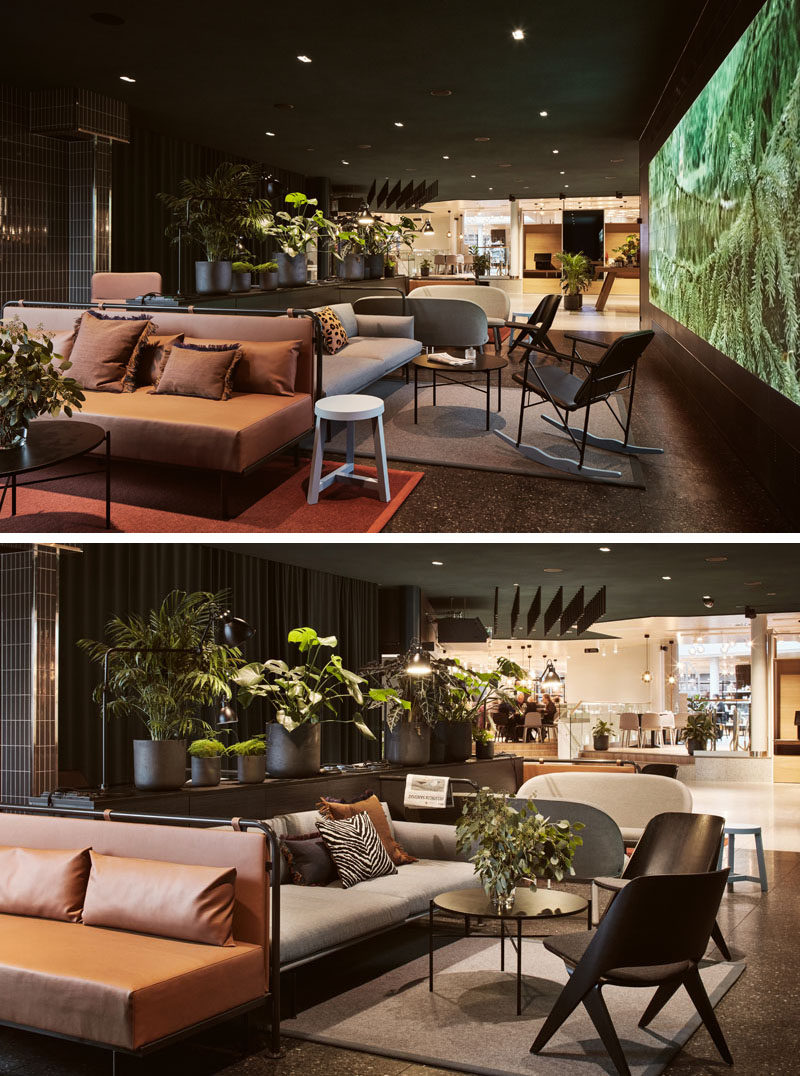 ---
Throughout the hotel, wood and other natural materials have been used to reflect Finland's nature and design. In a work area, comfortable booths are paired with small laptop tables, while beside the windows, there's a long wood table.
---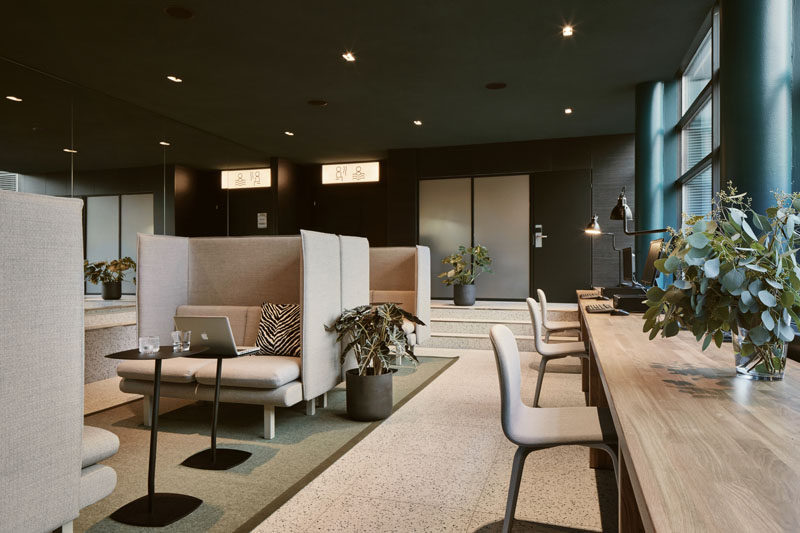 ---
The hallways have been kept simple in their design, with hotel signage consisting of easily decipherable pictograms. Each floor also has a communal small kitchen with a microwave oven and a faucet with boiling hot water.
---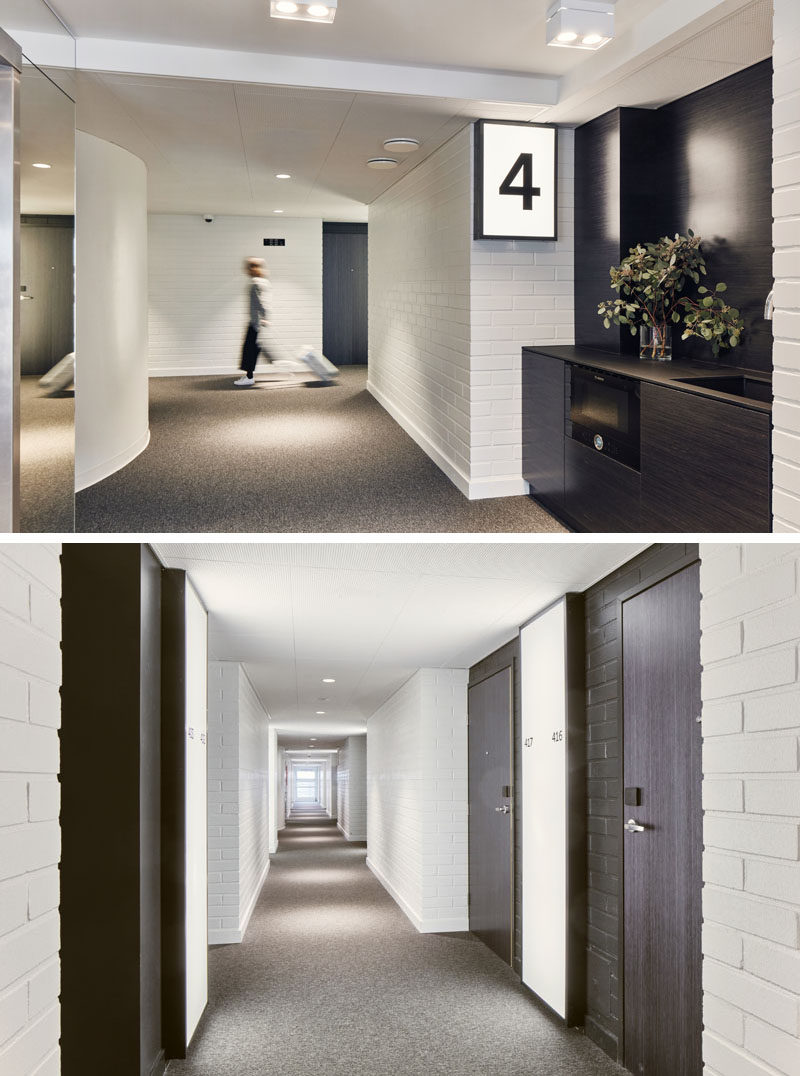 ---
As hotel guests generally only stay for a night or two, and the size of groups may vary, the designers created some of the rooms to have fold-down beds that almost blend into the wall and look like cabinets.
---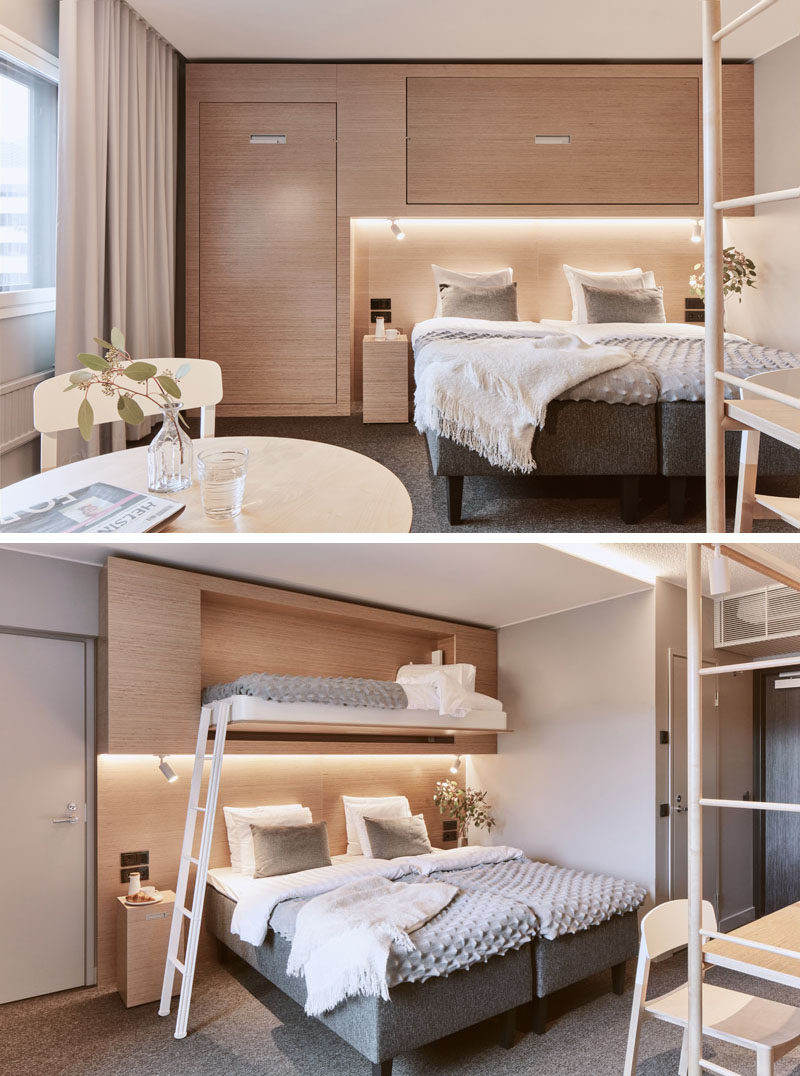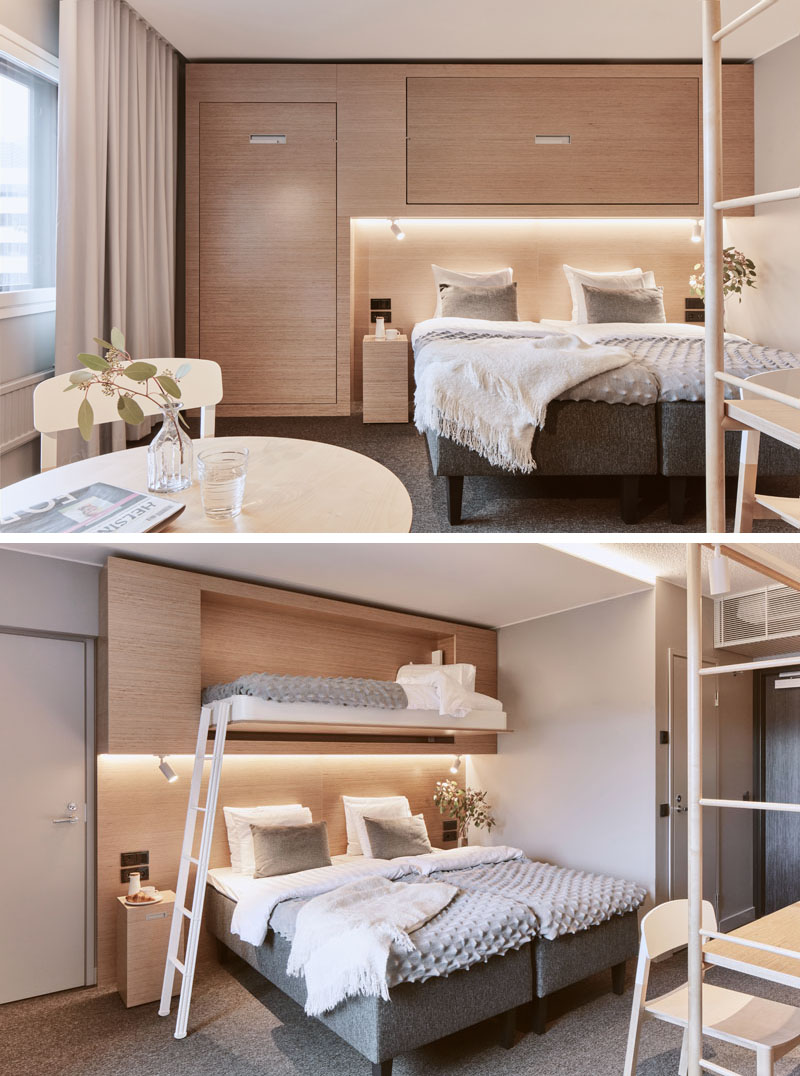 ---
To complement the light natural wood palette in the room, the bathroom has been kept bright as well, with floor-to-ceiling white tiles and a backlit mirror.
---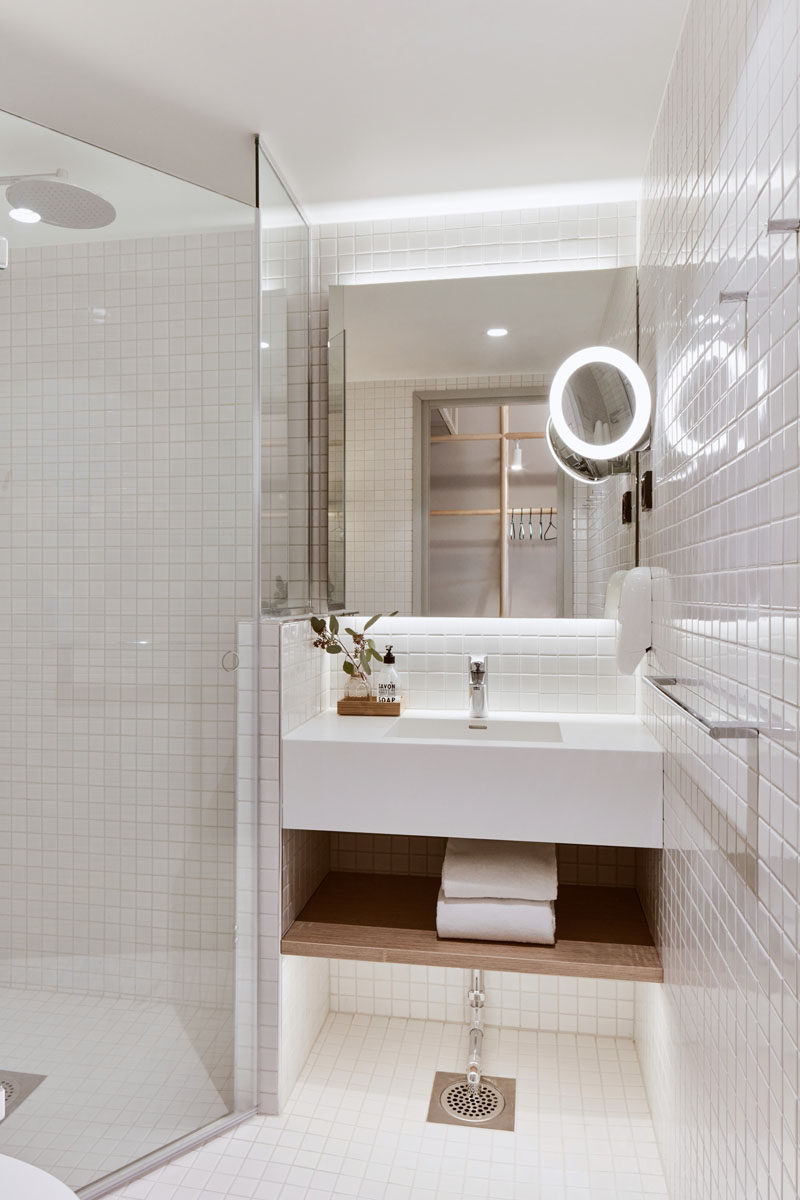 ---
In another hotel room, the look is more dramatic with the use of dark wood. The built-in furniture is balanced by a open shelving unit with a desk and places to hang clothes.
---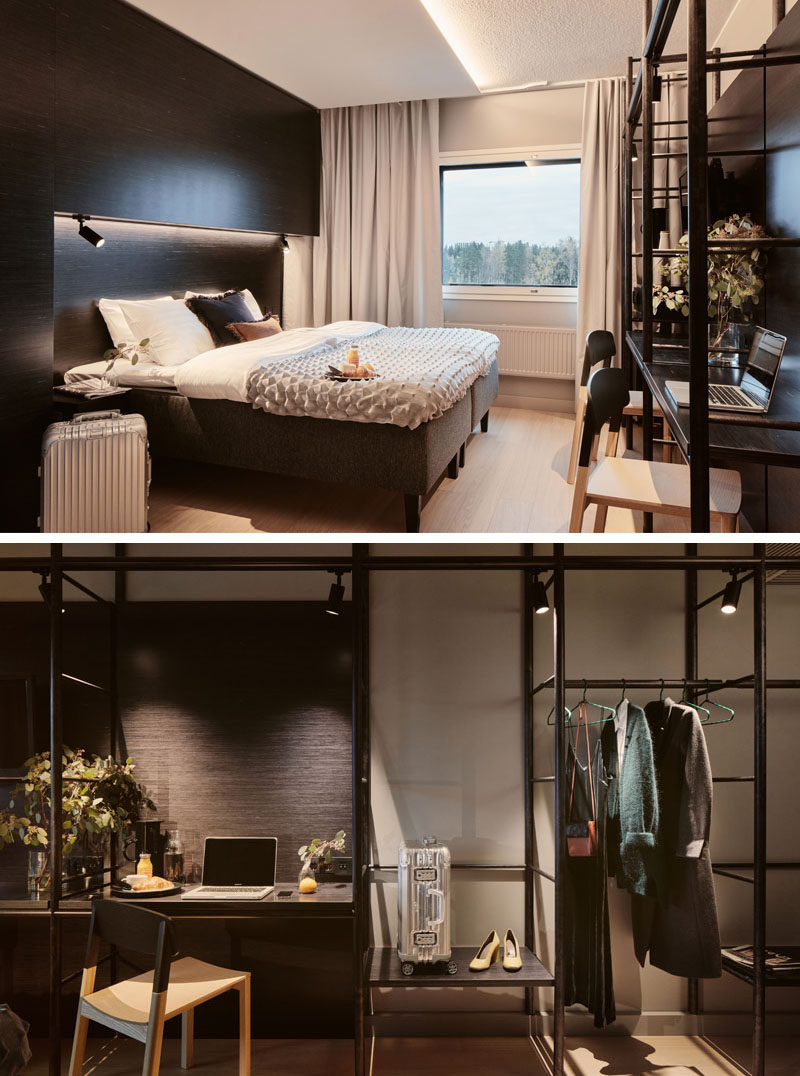 ---
To reflect the darker look of the hotel room (pictured above), the designers went with a darker tile in the bathroom.
---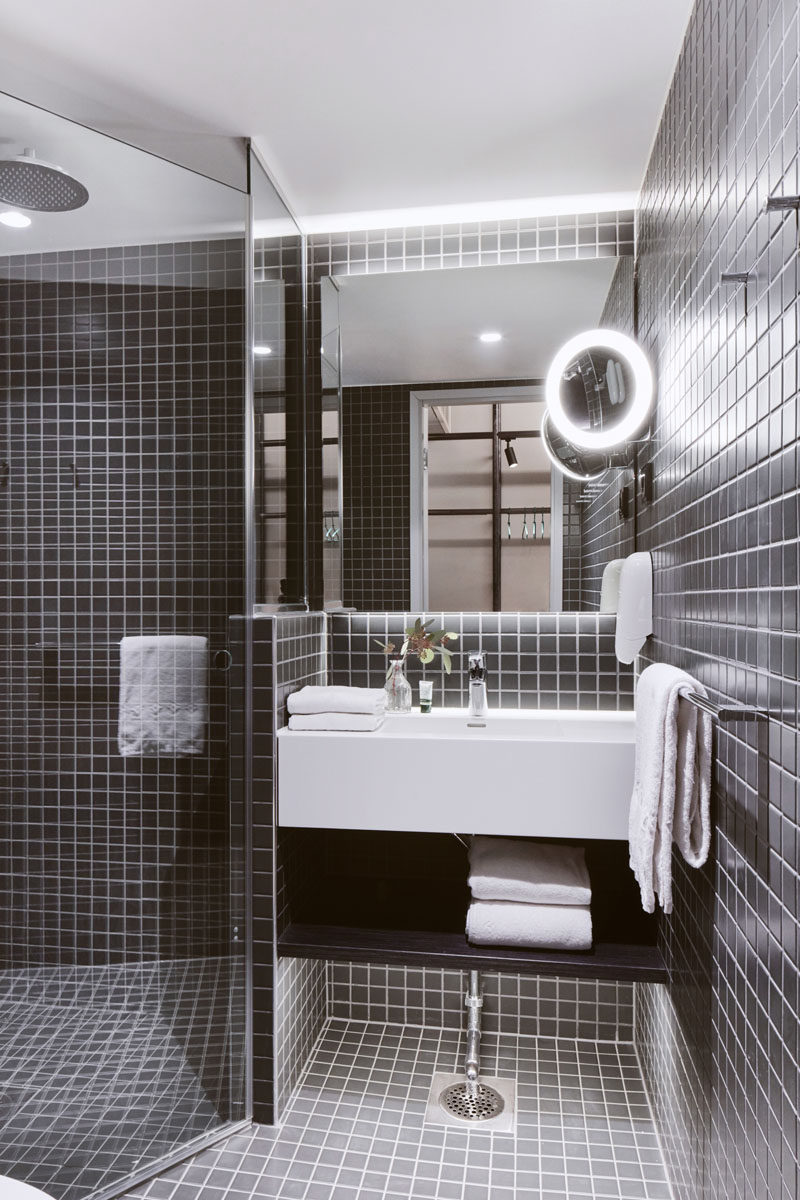 ---