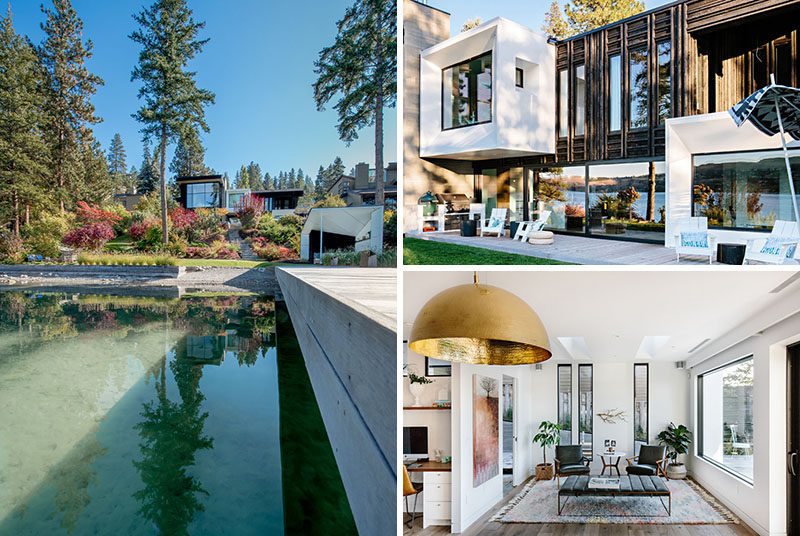 BLDG Workshop have recently completed the renovation of a house located in British Columbia's Okanagan Valley, that overlooks the Kalamalka Lake.
The renovation of the existing 1970's house included adding and changing the location of many of the windows and skylights, so that the house would have as much natural light reaching the interior as possible.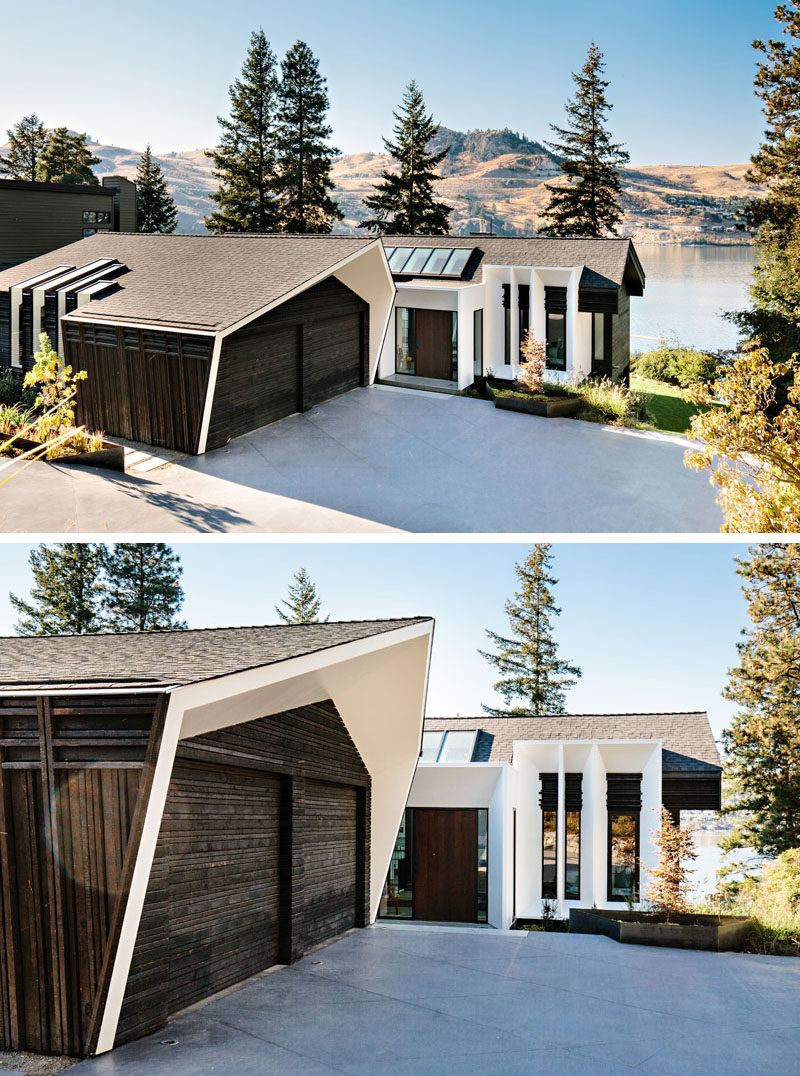 ---
Nathan Buhler, founder of BLDG Workshop, worked together with his sister's firm, Adrianne Bailie Design, to complete the interiors of the house. In the living room, large windows look out towards the lake, while a fireplace keeps it cozy in the winter.
---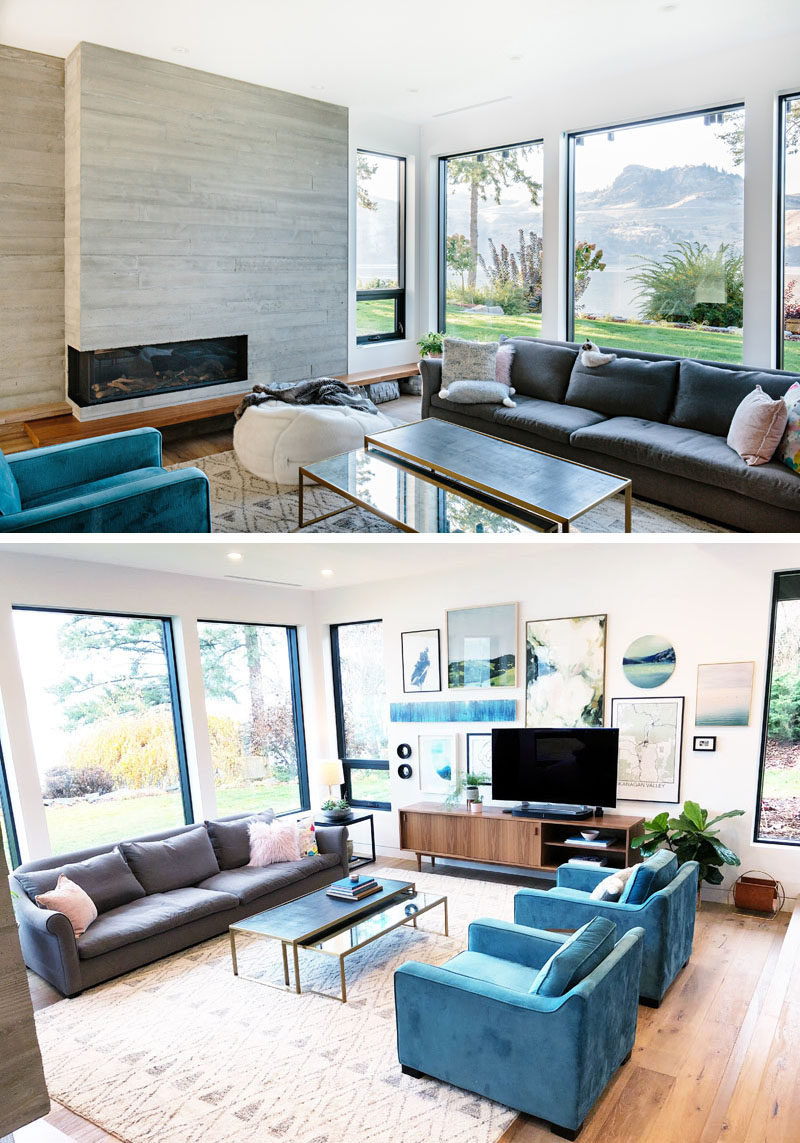 ---
A secondary living room is filled with natural light from the large picture window and the tall vertical windows behind the arm chairs.
---
---
A tiled backsplash in a herringbone pattern adds a decorative touch to the kitchen, while wood and steel stairs lead to the upper floor of the home.
---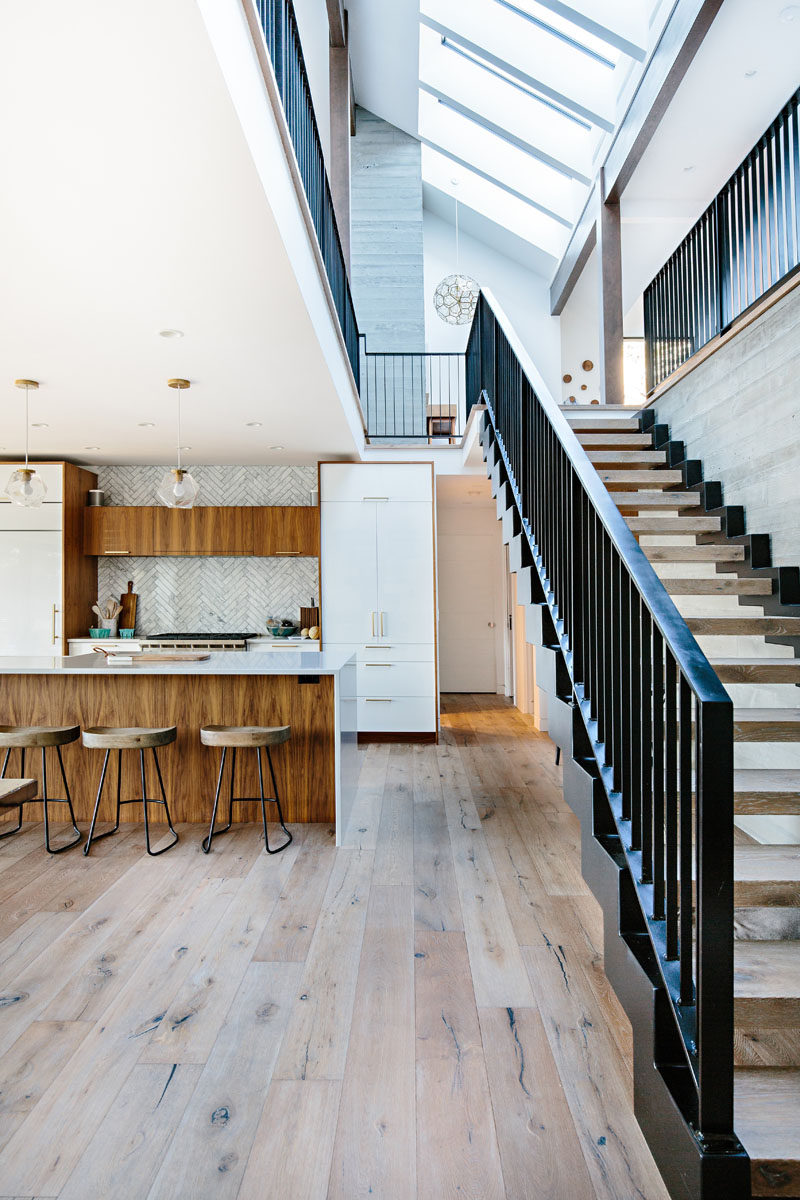 ---
Outside, there's a deck with a bbq area, while the exterior of the home is made up of charred cedar cladding treated in the traditional Japanese style of Shou Sugi Ban and a textureless pure white finish.
---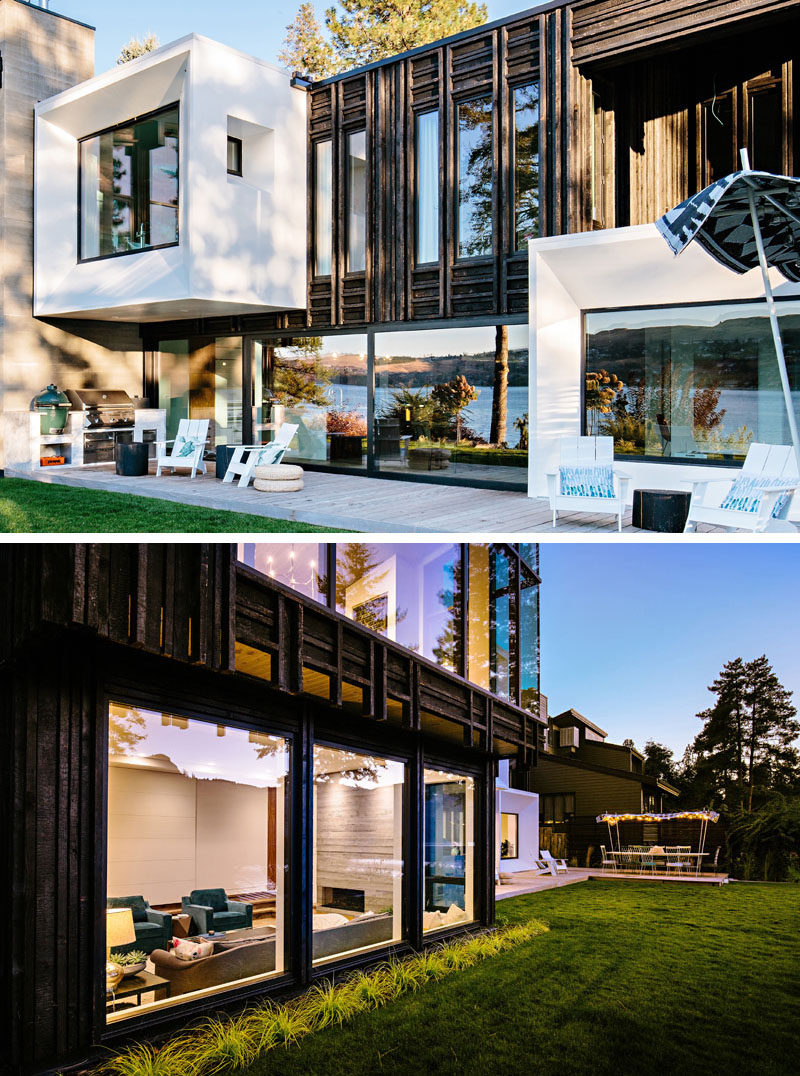 ---
One end of the deck has been set up as an outdoor dining area, however the deck can slide along rails to reveal a hidden hot tub.
---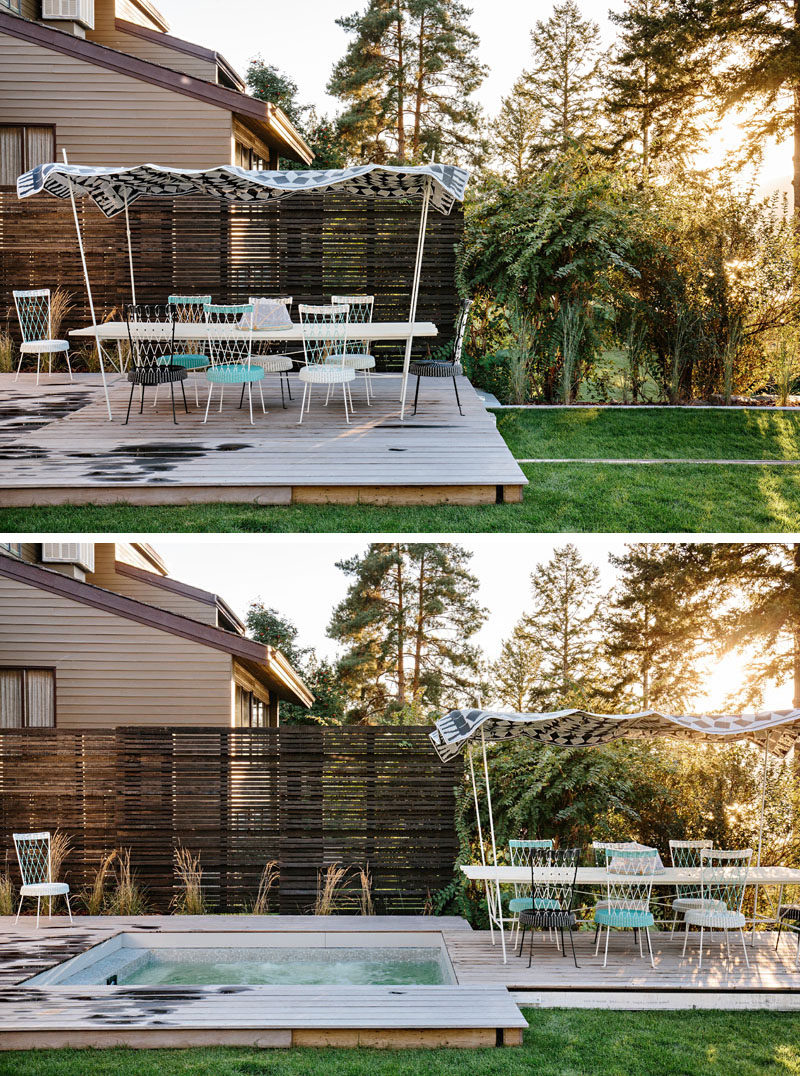 ---
Closer to the lake and by the jetty is a beach hut, that has an angled roof and a sitting area that's open to the elements.
---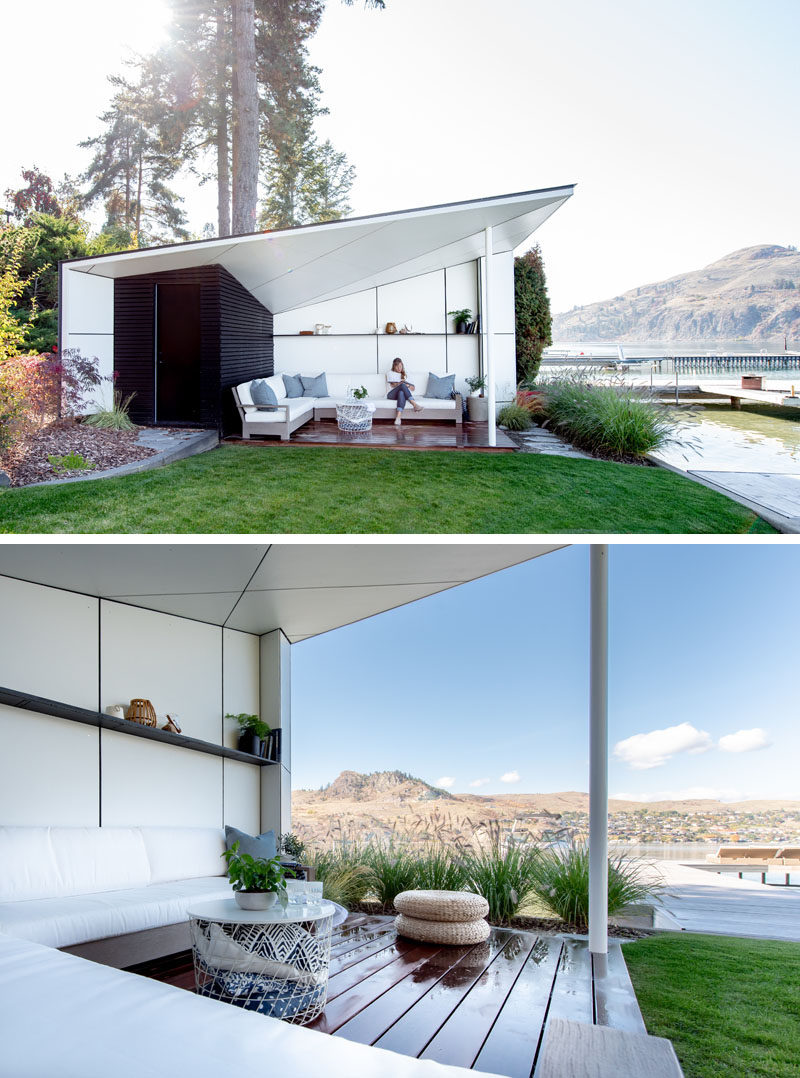 ---
The home also has an outdoor shower that's ideal for rinsing off after a day on the lake.
---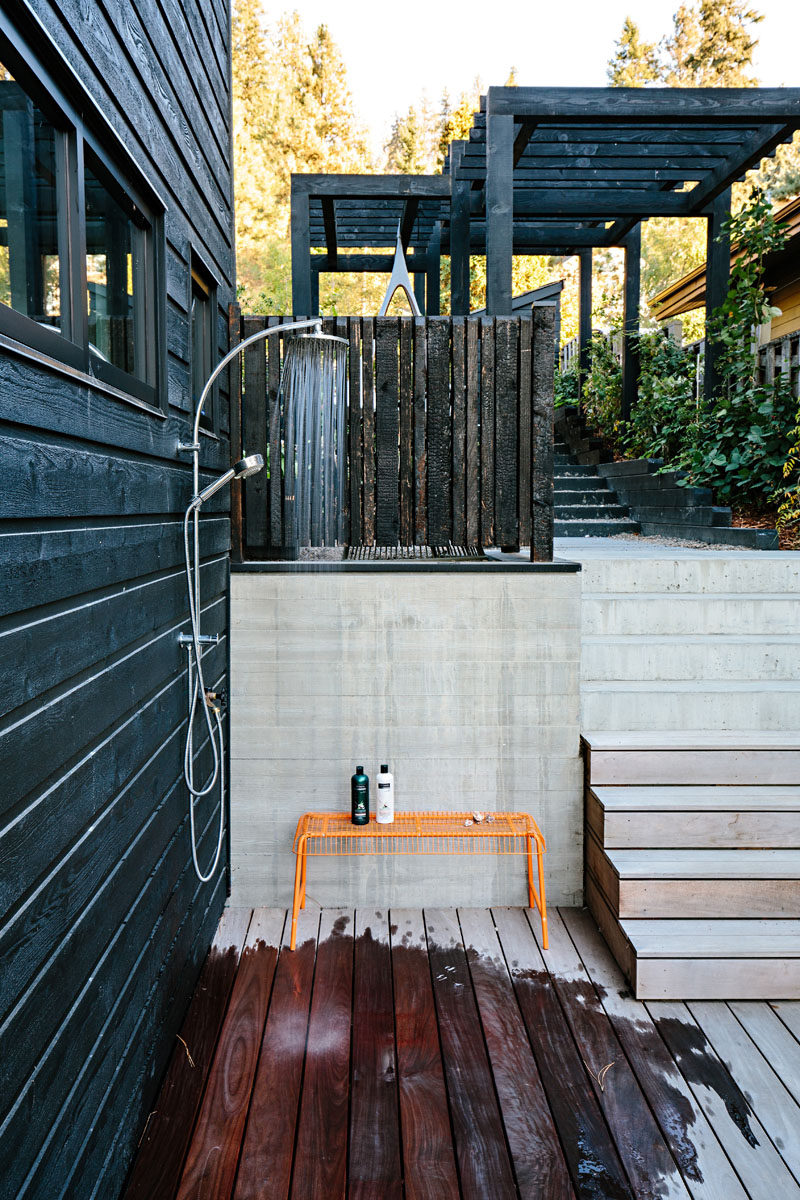 Photography by Jon Adrian | Architectural design services: BLDG Workshop | Interiors: Adrianne Bailie Design | Contractor: Heartwood Homes