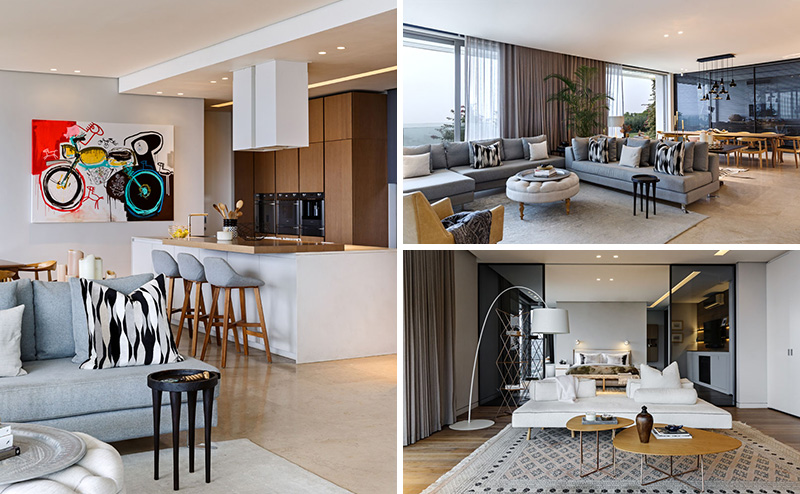 South African interior design firm Bone Studio, have recently completed House Friars, located in Cape Town. The aim of the project was to blend furnishings from around the world, as well as include local African fabrics and furniture.
Situated beside floor-to-ceiling windows, a grey couch with bold patterned throw pillows make this living room an inviting place to relax. A light grey carpet is placed on the concrete floor to soften up the space and define the area in the open plan interior.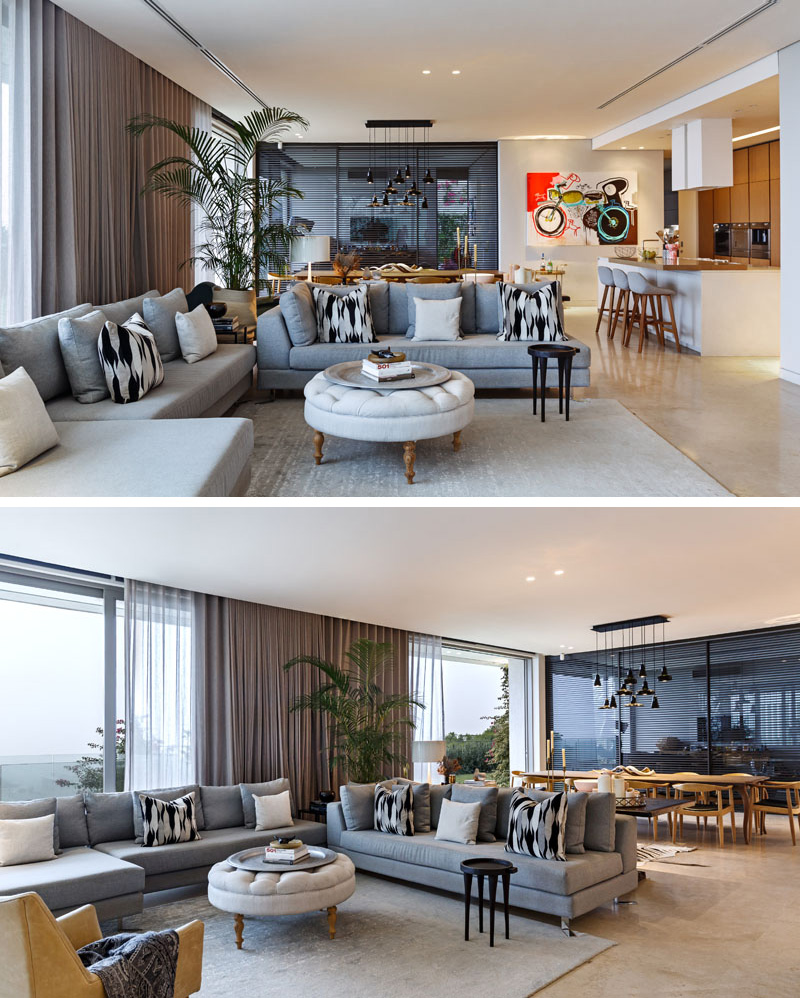 ---
To the side of the living room is a glass enclosed room with a second lounge area, and a casual dining area with a kitchen and pizza oven. A sliding door door can be left open to create continuous space with the interior of the house.
---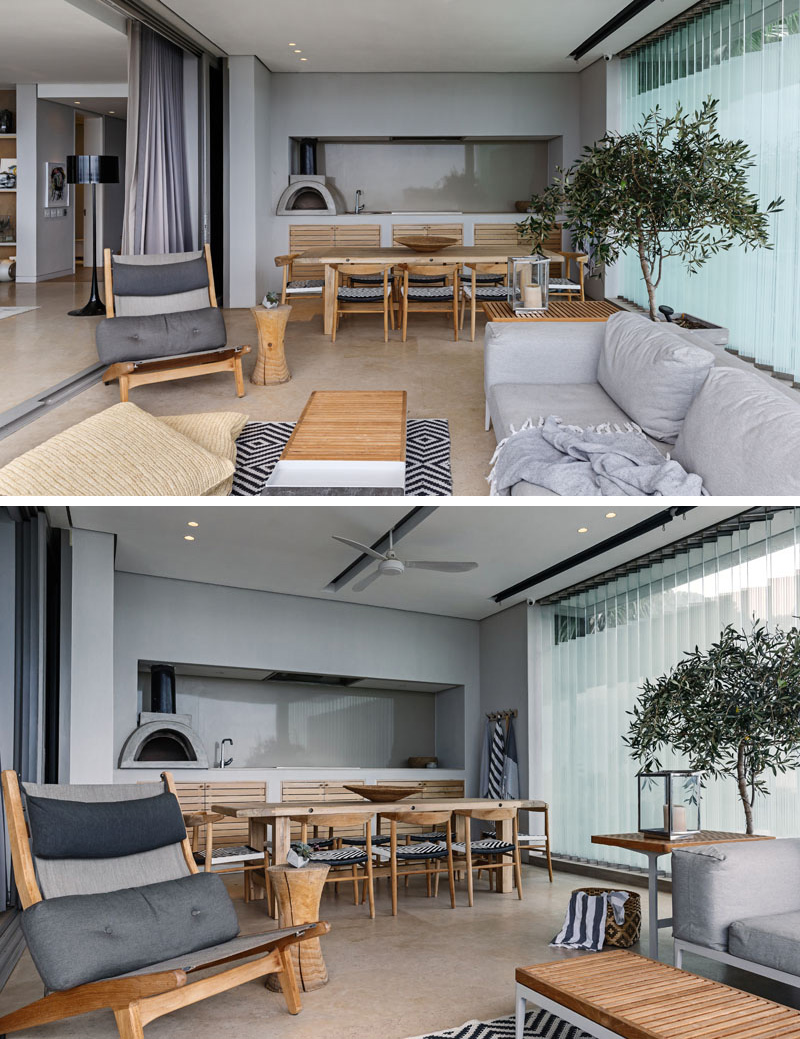 ---
Back inside, the kitchen has a large white island with wood bar area. Floor-to-ceiling wood cabinets create plenty of storage space, and a large window frames the trees outside.
---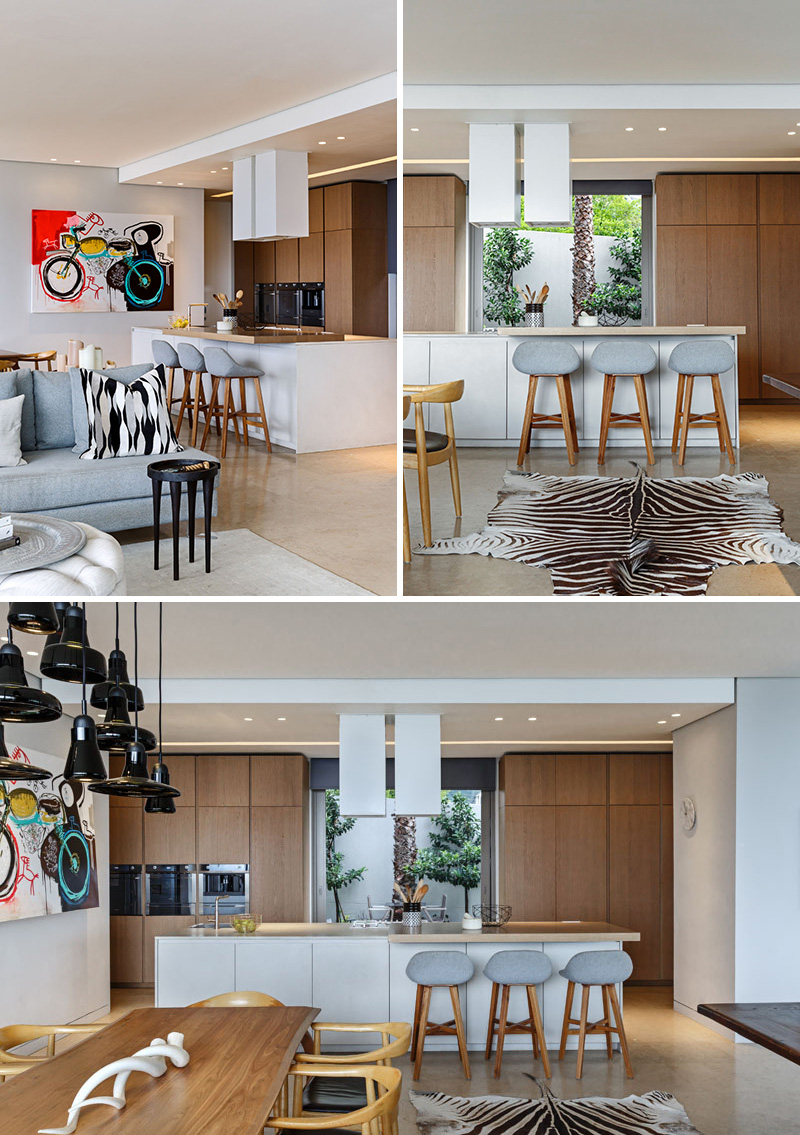 ---
In the dining area, a large wood dining table surrounded by light wood chairs, has been placed below a set of differently shaped, glossy black pendant lights.
---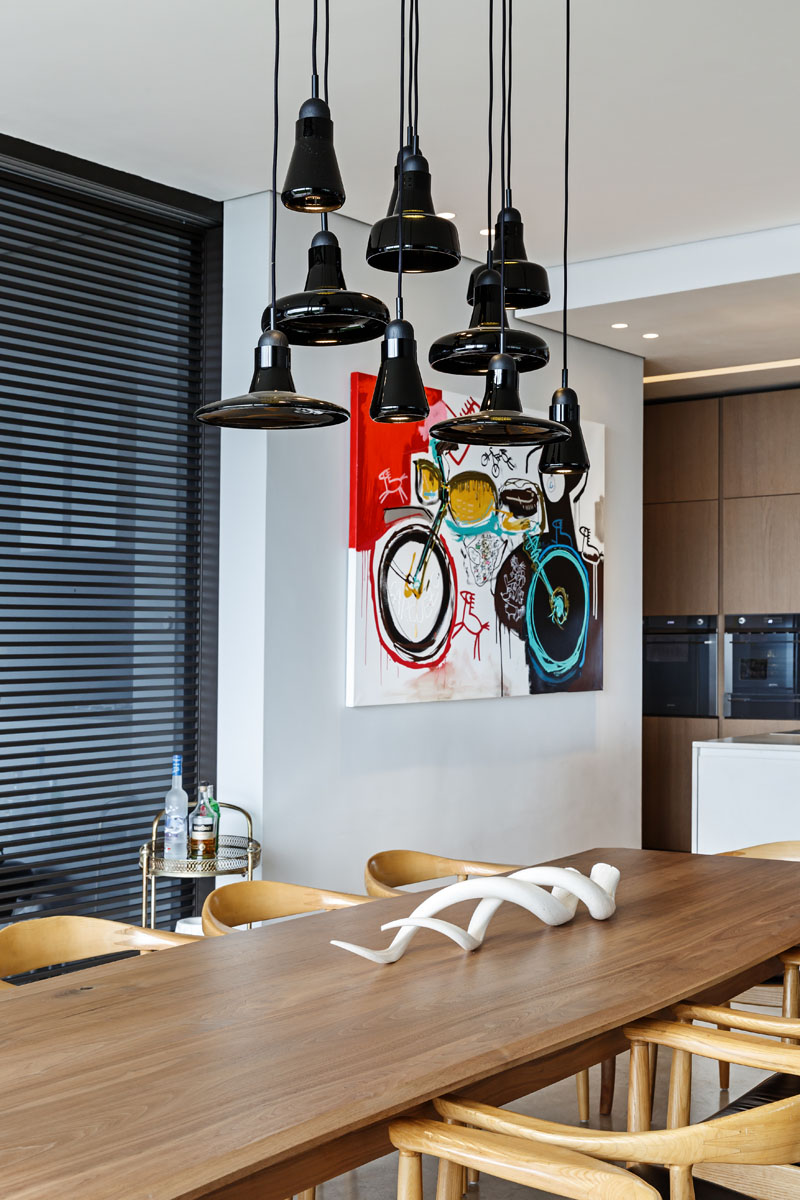 ---
An oversized white pendant light, and a large stand alone sink make this white powder room unique in style. A set of windows to the right of the sink add some natural light to the room.
---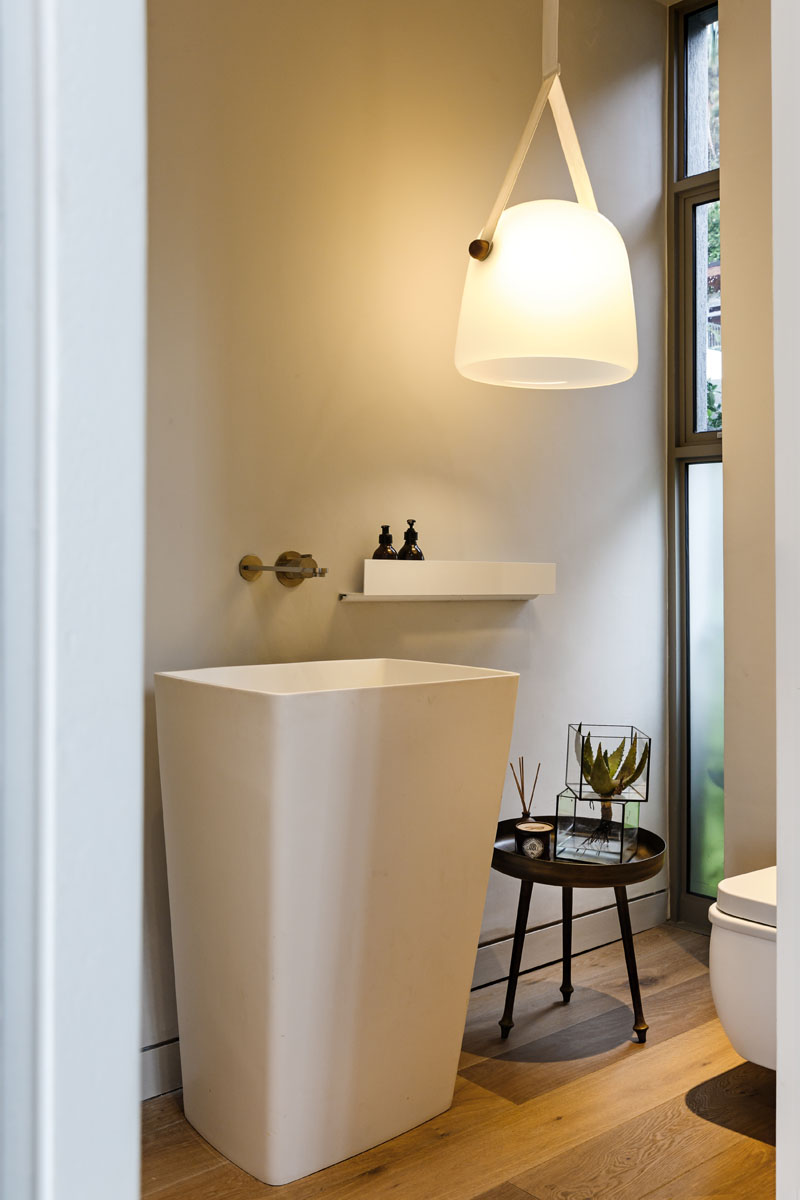 ---
Leading upstairs, there is a staircase with a glass hand railing, and a floor-to-ceiling window breaking up the two floors. A set of large distinctive pendant lights brighten up the stairwell.
---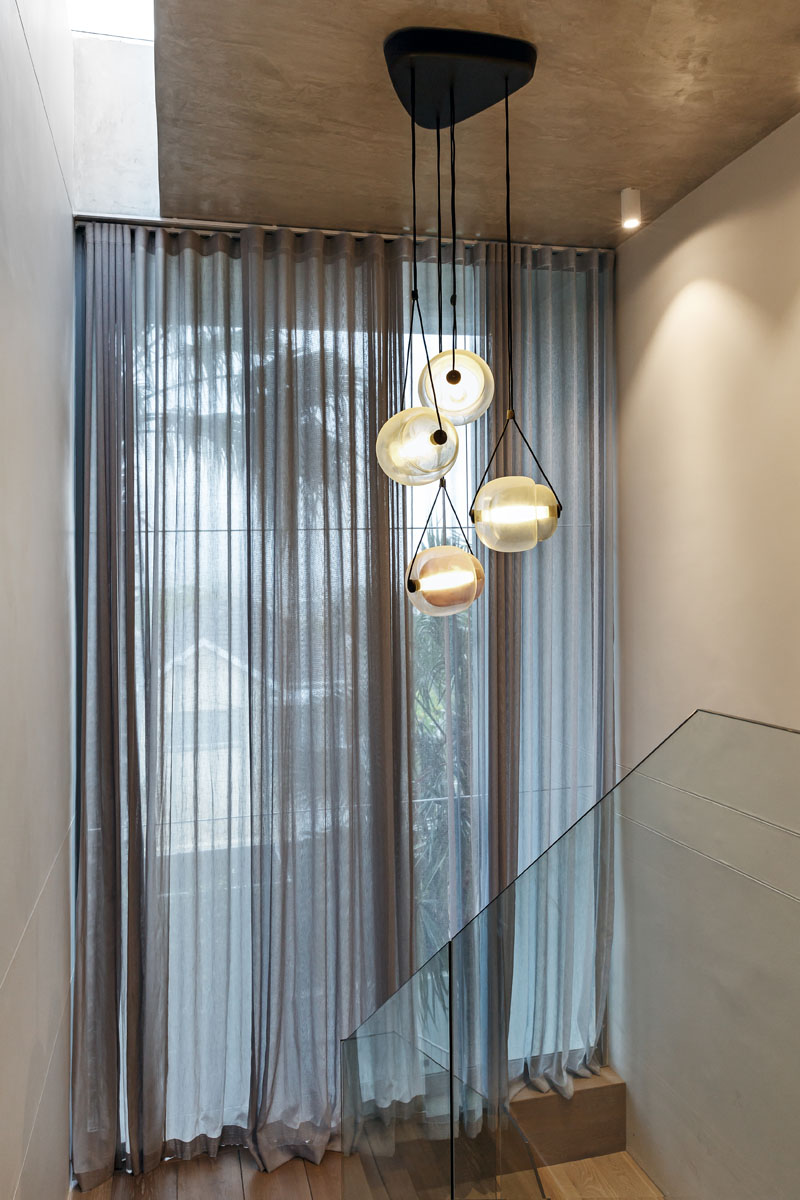 ---
Upstairs, there's a large and luxurious master bedroom that's been divided into a casual living area and a bedroom area separated by a partial dark glass wall.
---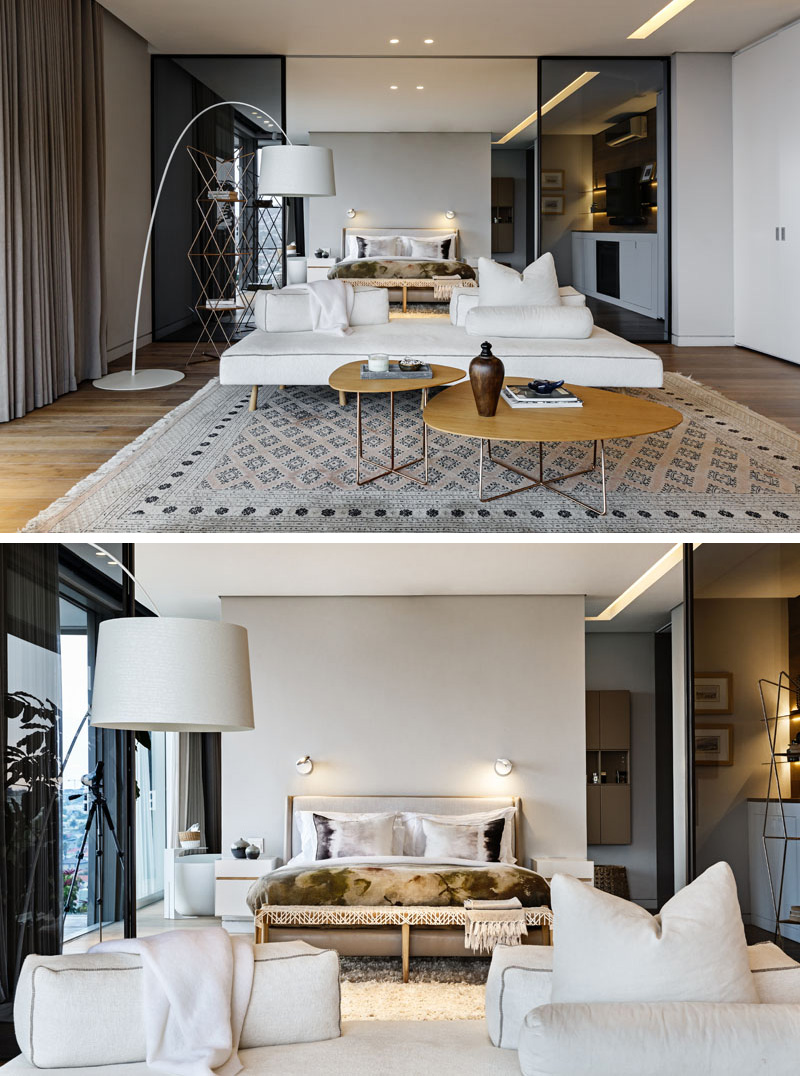 ---
A close up of the bedroom area shows the multiple fabrics and textures used for the rooms decor. Two individual wall lights are placed above the bed for easy reading at night.
---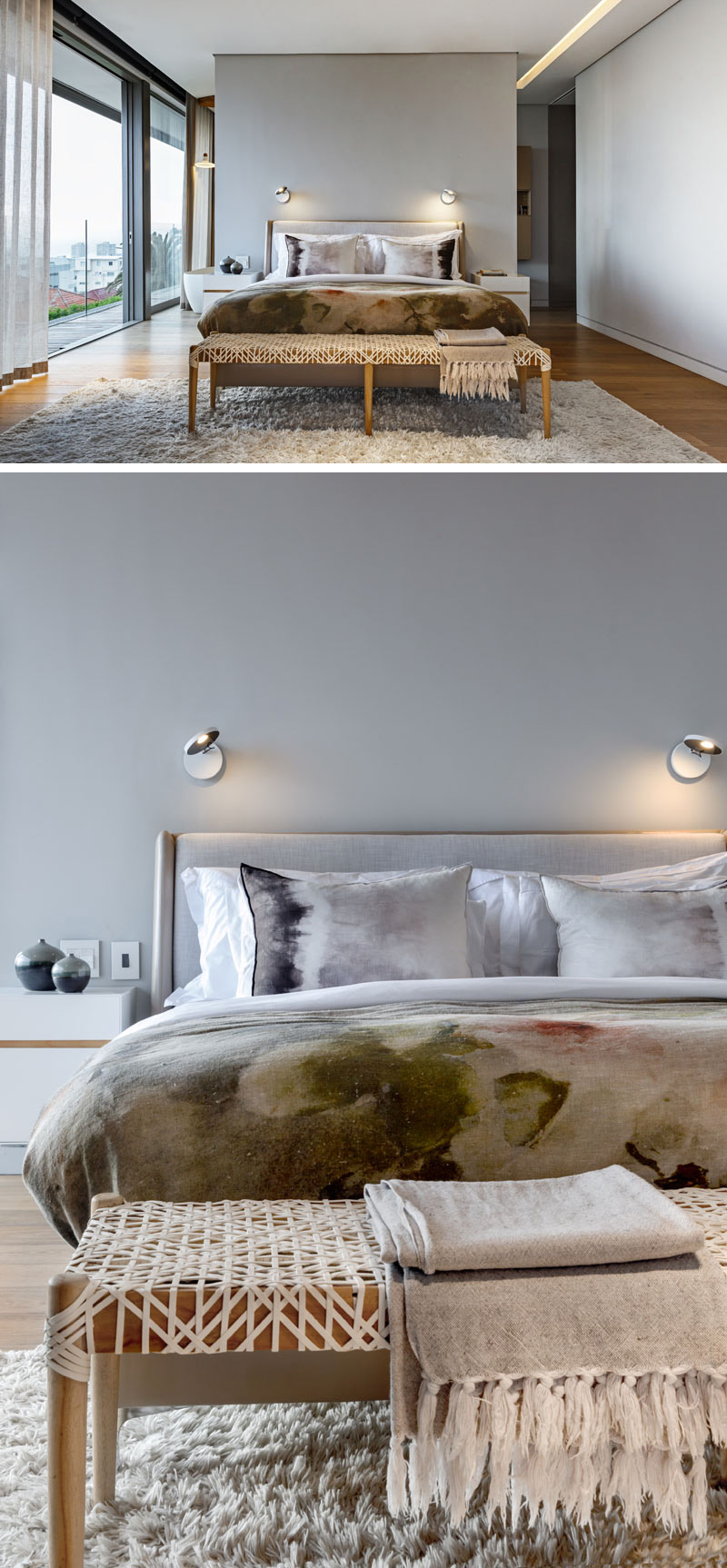 ---
With floor-to-ceiling windows, the lounge area has a beautiful Cape Town landscape. If a little privacy is needed, dark curtains can be closed.
---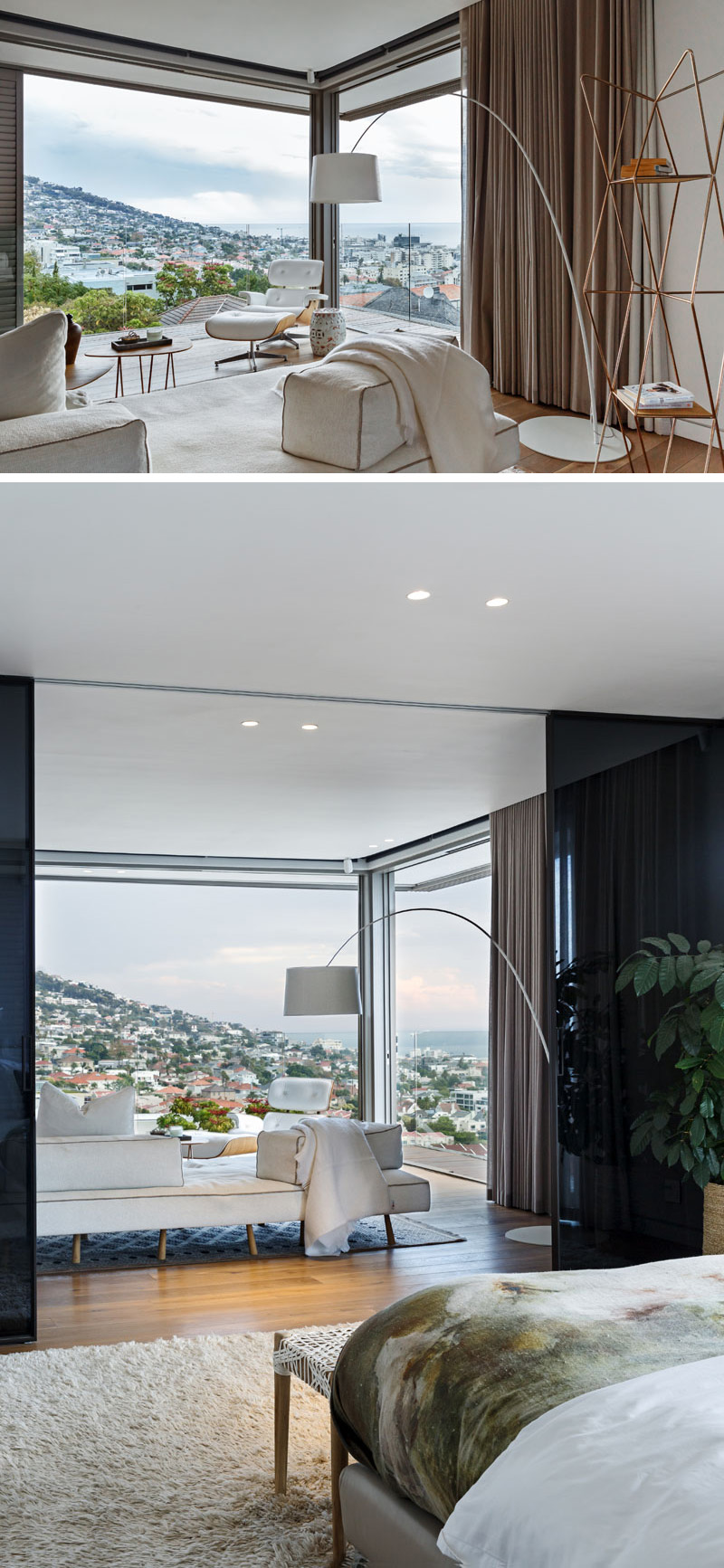 ---
In the master bathroom, a freestanding bath tub sits beside the large windows which reveal the city when the drapes are opened. A glass shower surround can also appreciate the views in this room.
---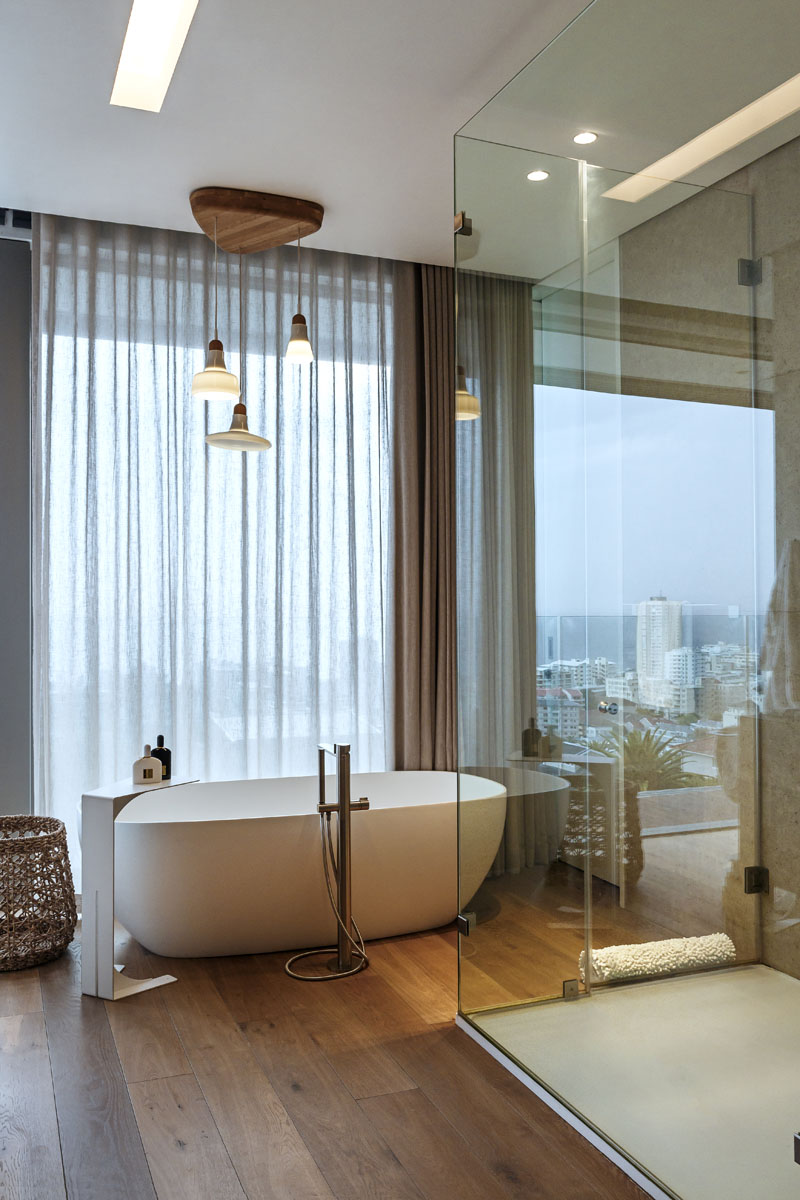 ---
Decorated in greys, blues, and whites, this additional bedroom room is nice and bright. A wood and grey upholstered chair with a large foot stool provides a relaxing spot to sit. A set of closing white shutters can hide or show the ensuite bathroom.
---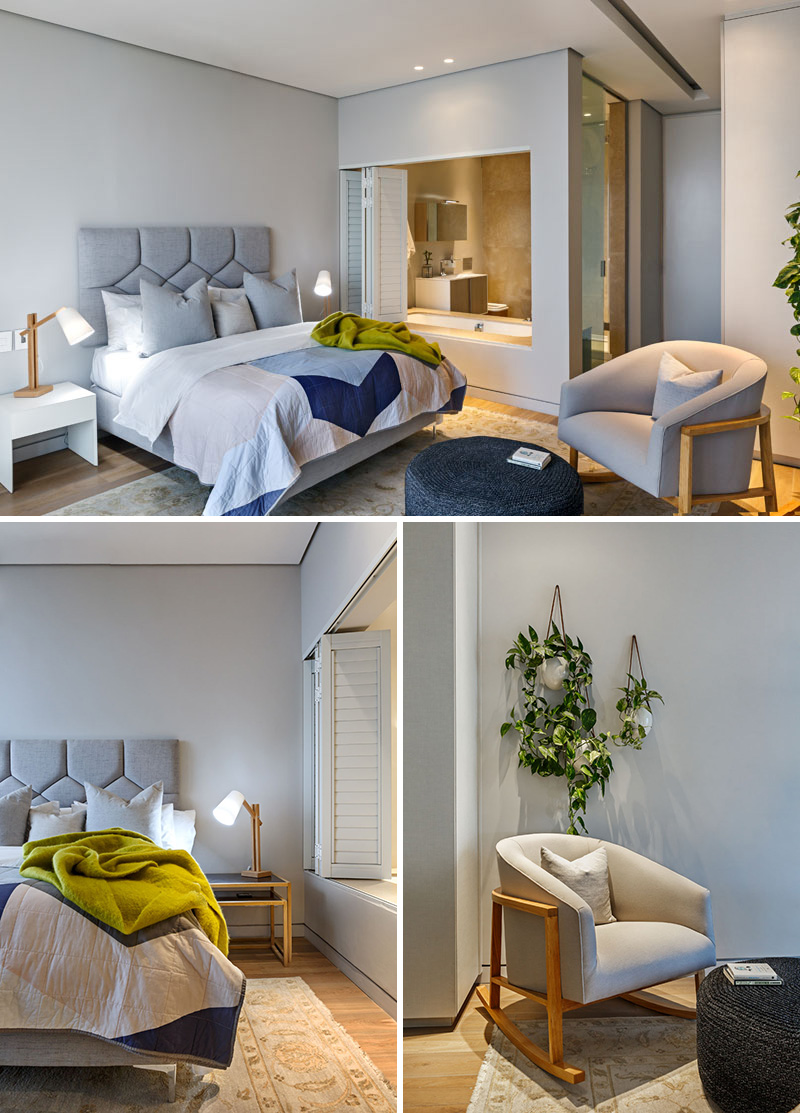 ---
Decorated in blue, white, and yellow with balloon light fixtures, this kids bedroom is designed for fun. A white and yellow bunk bed with a desk below it, gives space to do activities in this shared room. A cut-out in the wall with shutters reveals the ensuite bathroom.
---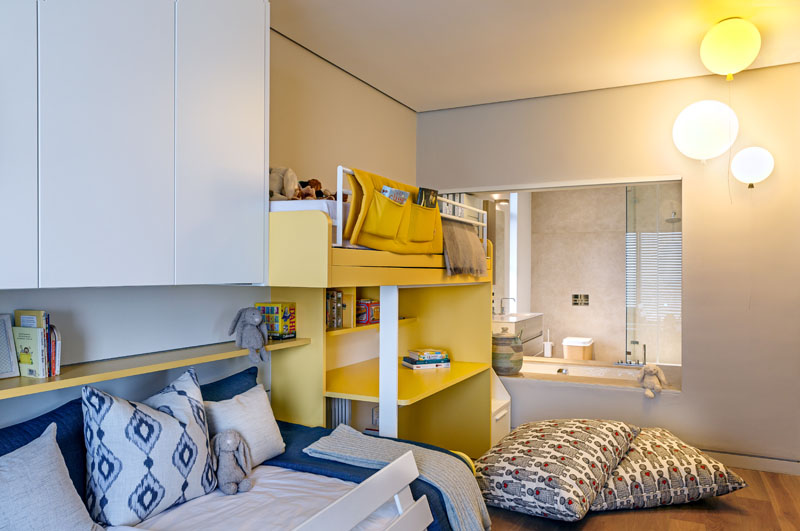 ---