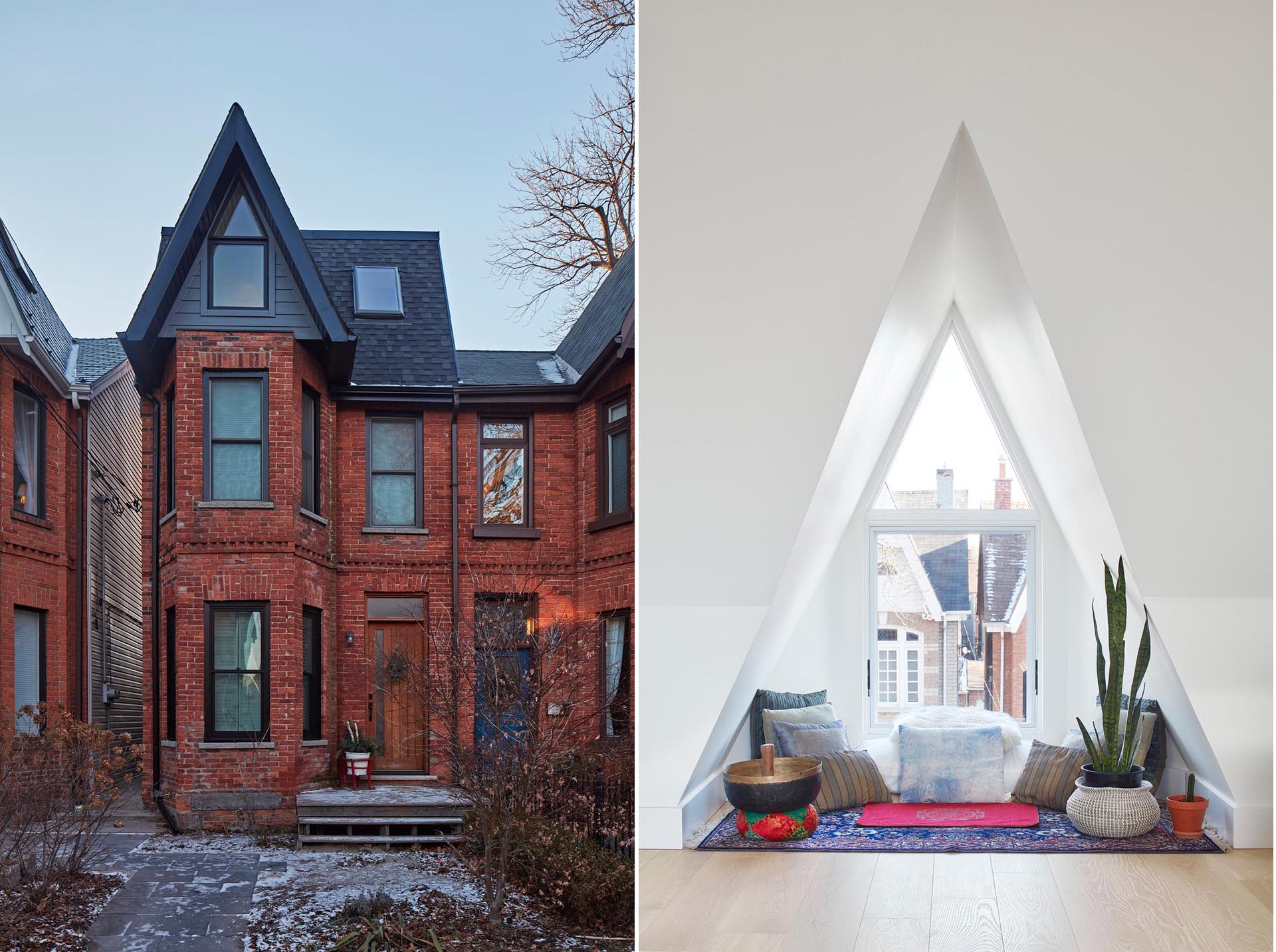 Creative Union Network has designed a modern extension for a Victorian semi-detached dwelling in Toronto, Canada.
The homeowners wanted to increase their livable space by building a third-floor addition.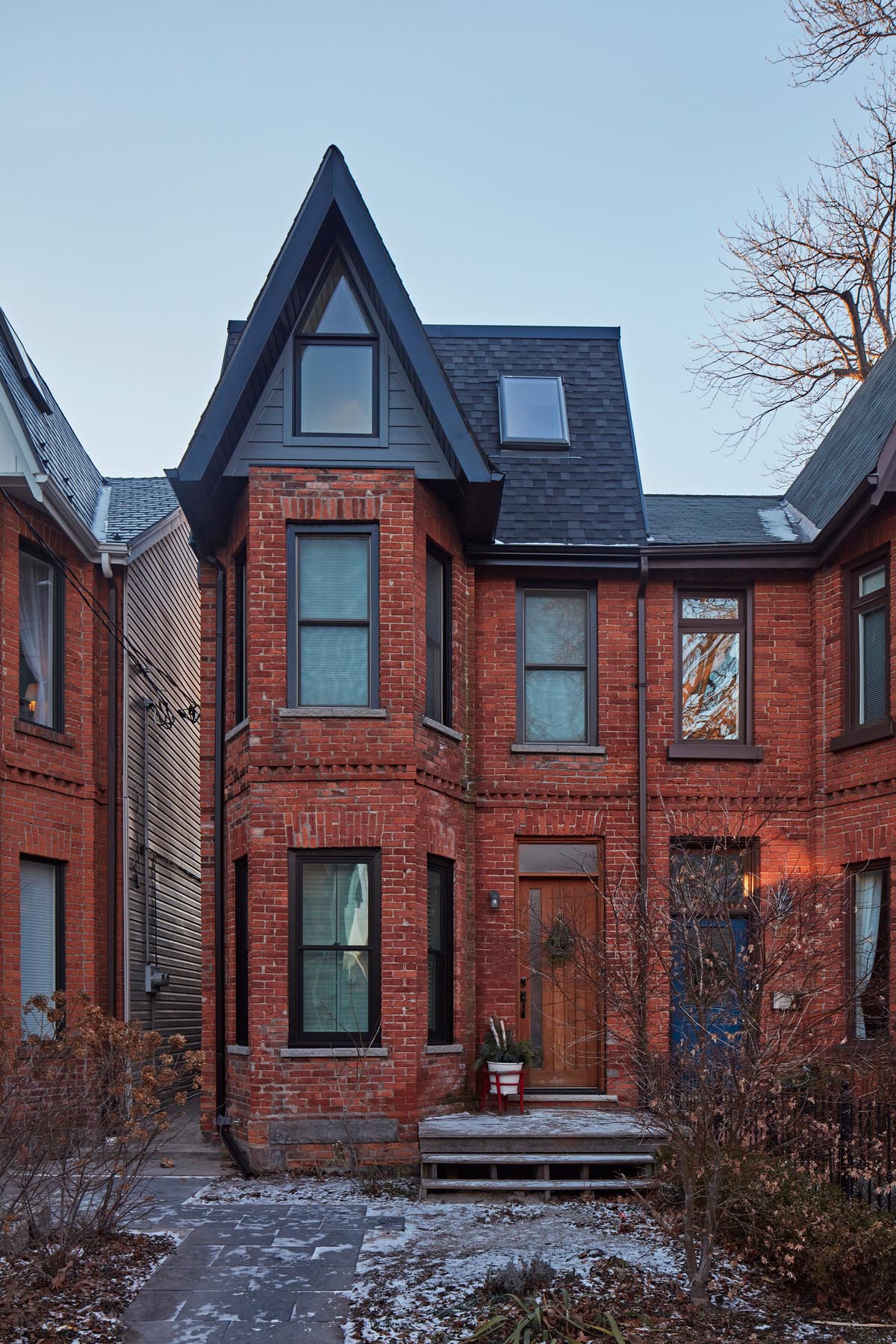 From the conception, the design was constrained by the city of Toronto zoning-by-laws which restricted the heights and setbacks of the addition.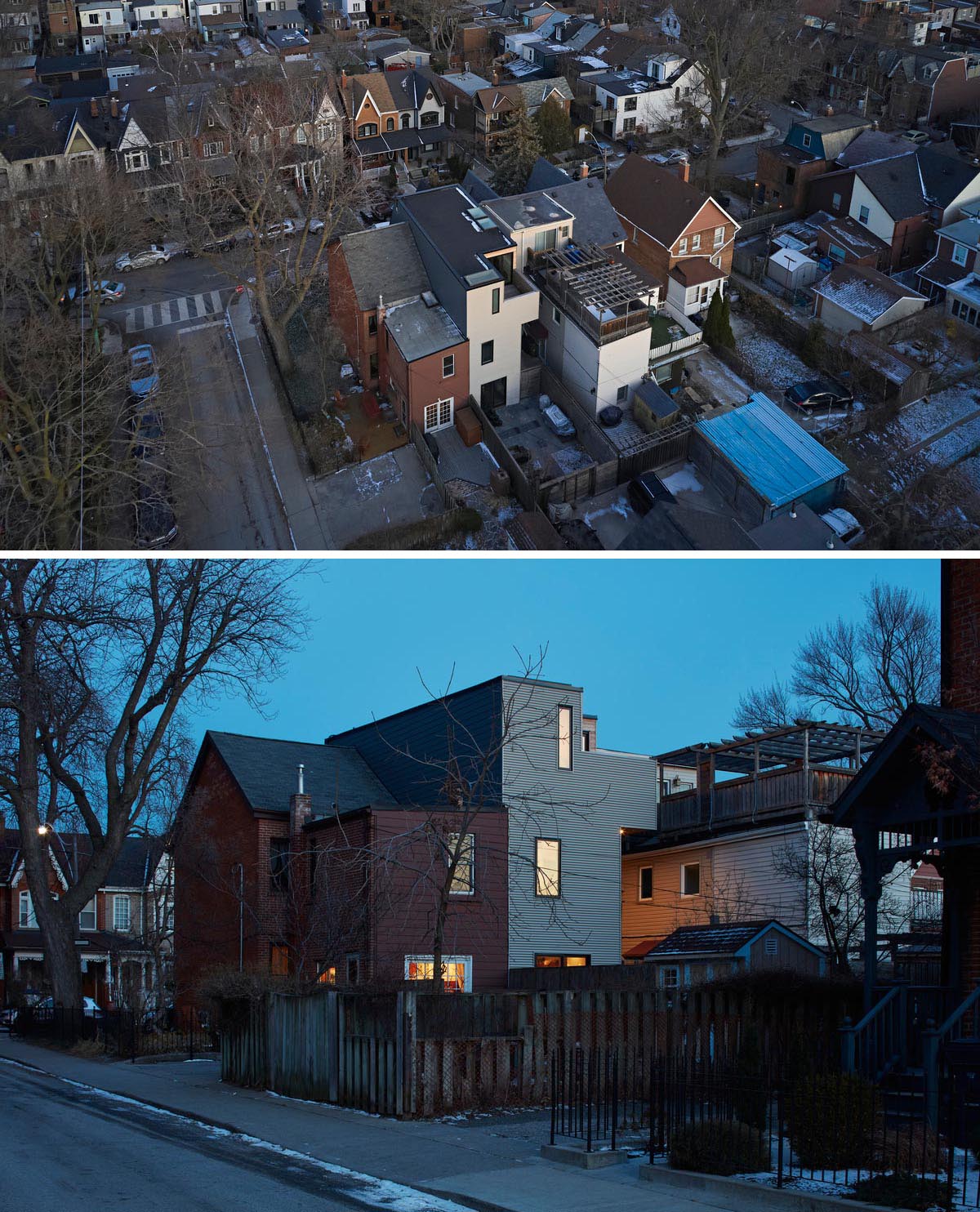 Despite the difficulties faced, the architects were still able to create an open and airy space with an abundance of natural light.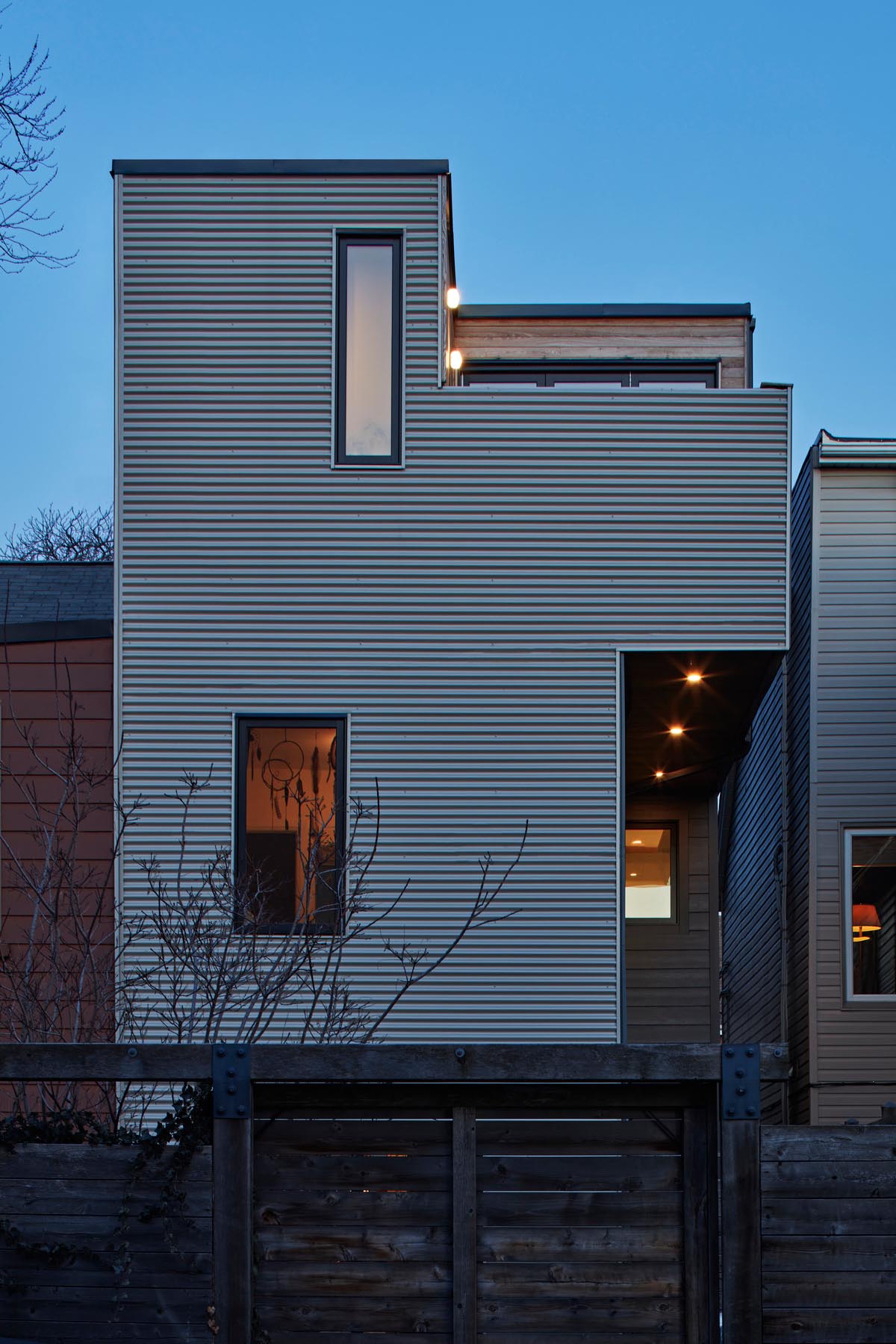 The new design included numerous skylights and built-in air vents to emphasize the minimalist aesthetics of the space.
The open-plan interior, which can be used as an office or living space, includes a wall of custom designed shelving and cabinetry.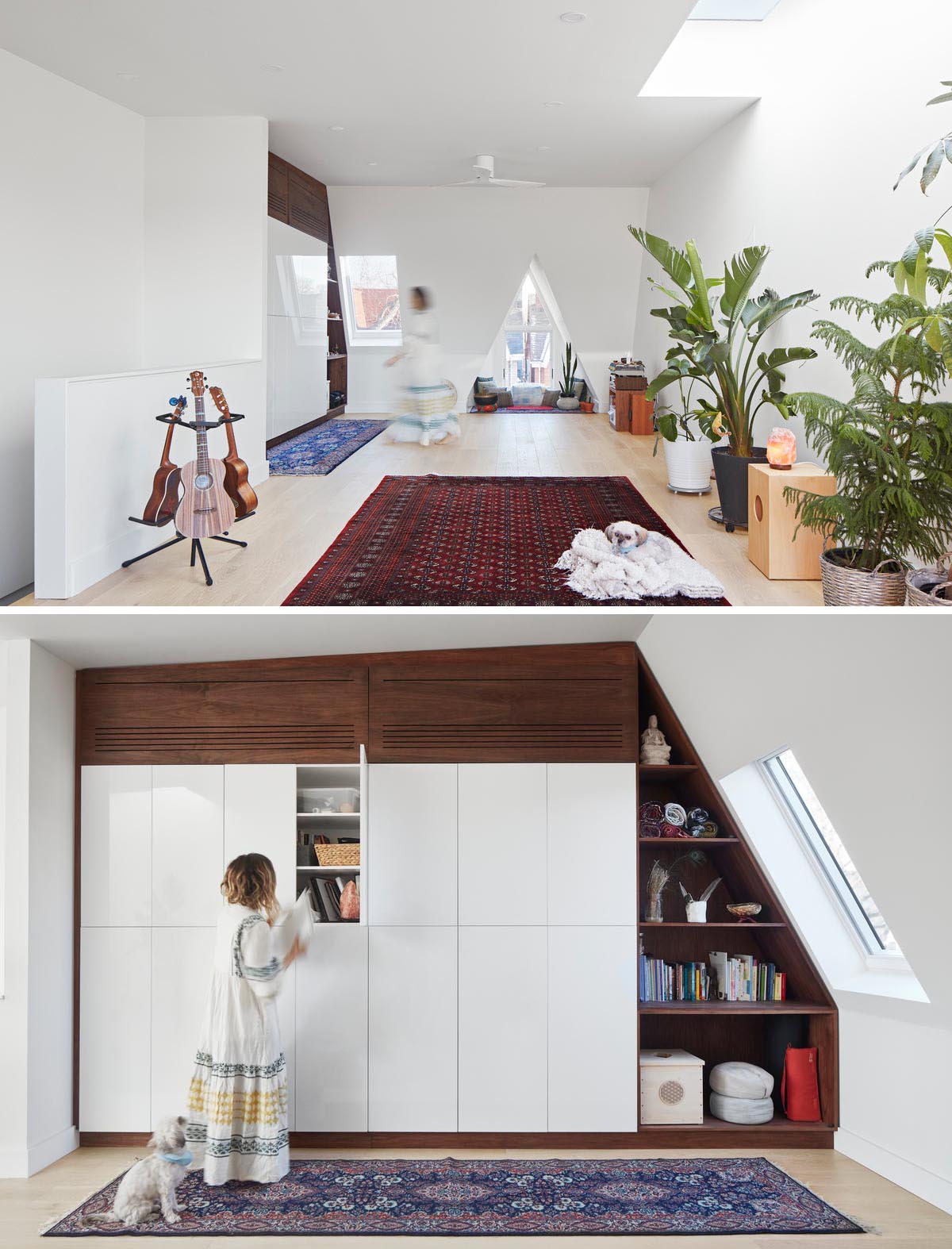 Adjacent to the shelf is a triangular window nook that been furnished with a rug, plenty of pillows, plants, and a meditation bowl.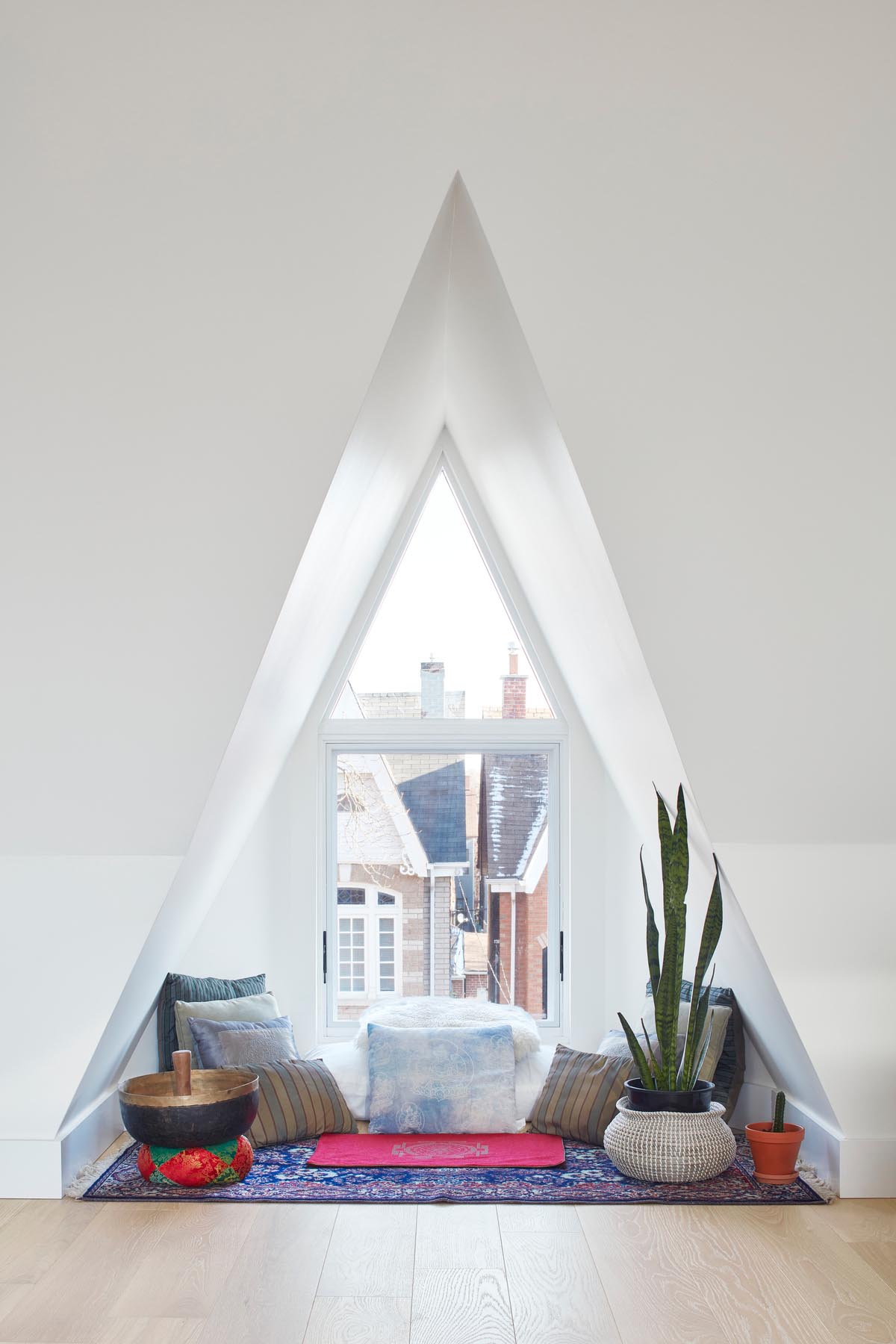 At the other end of the open room are a fireplace and folding doors that open to the balcony that overlooks the rear yard.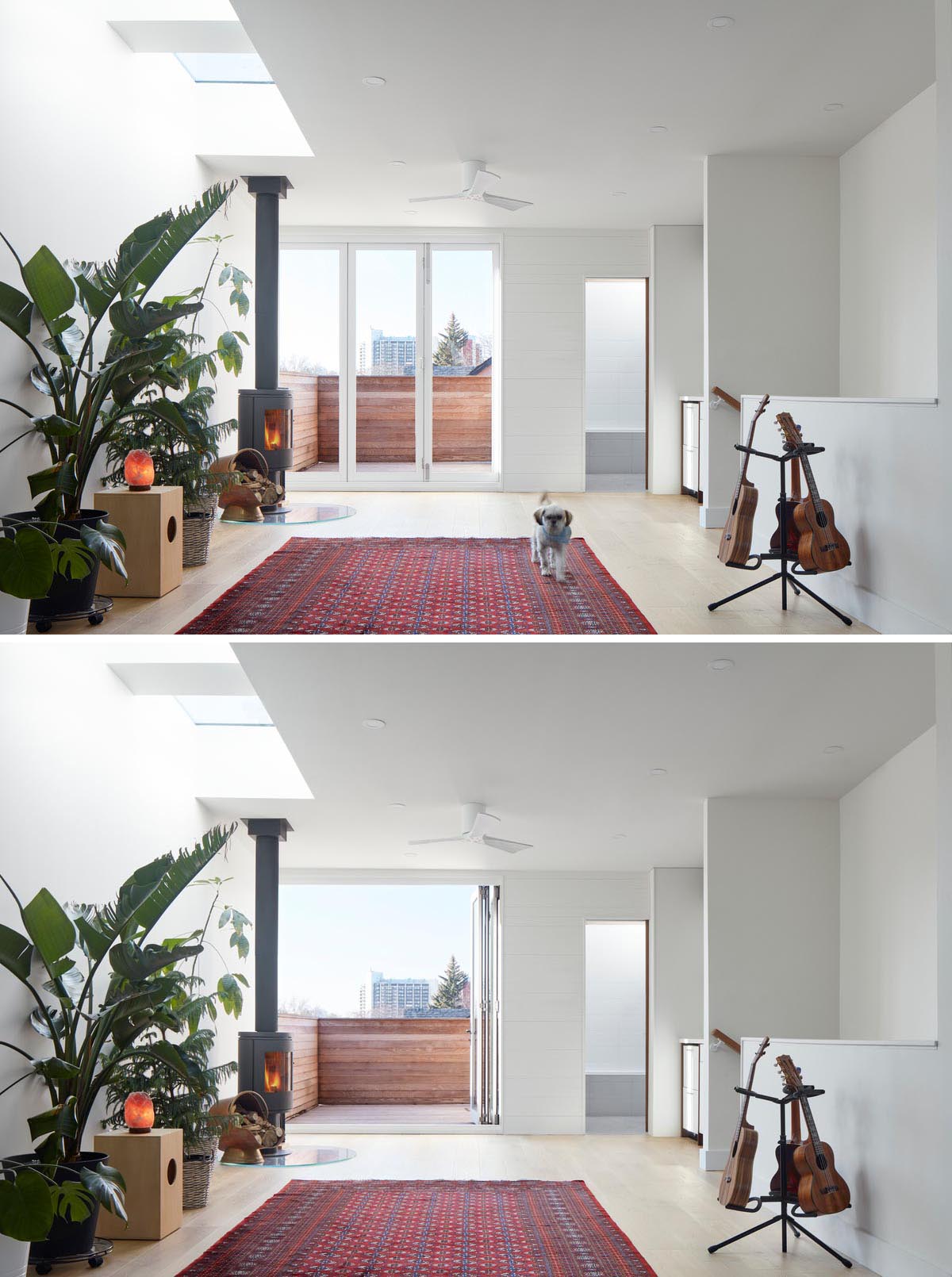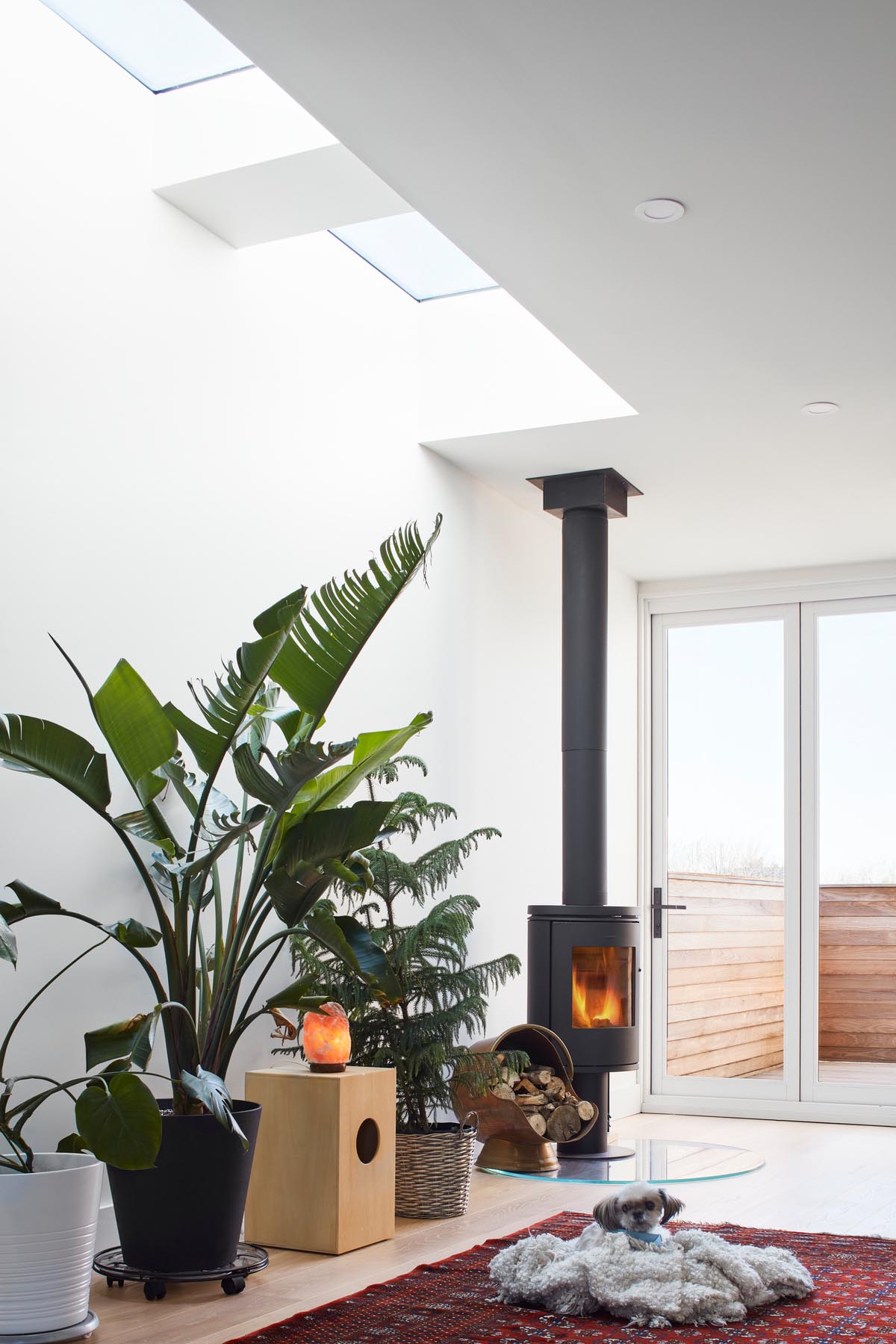 There's also a small kitchenette with white and wood cabinetry and a matching white countertop.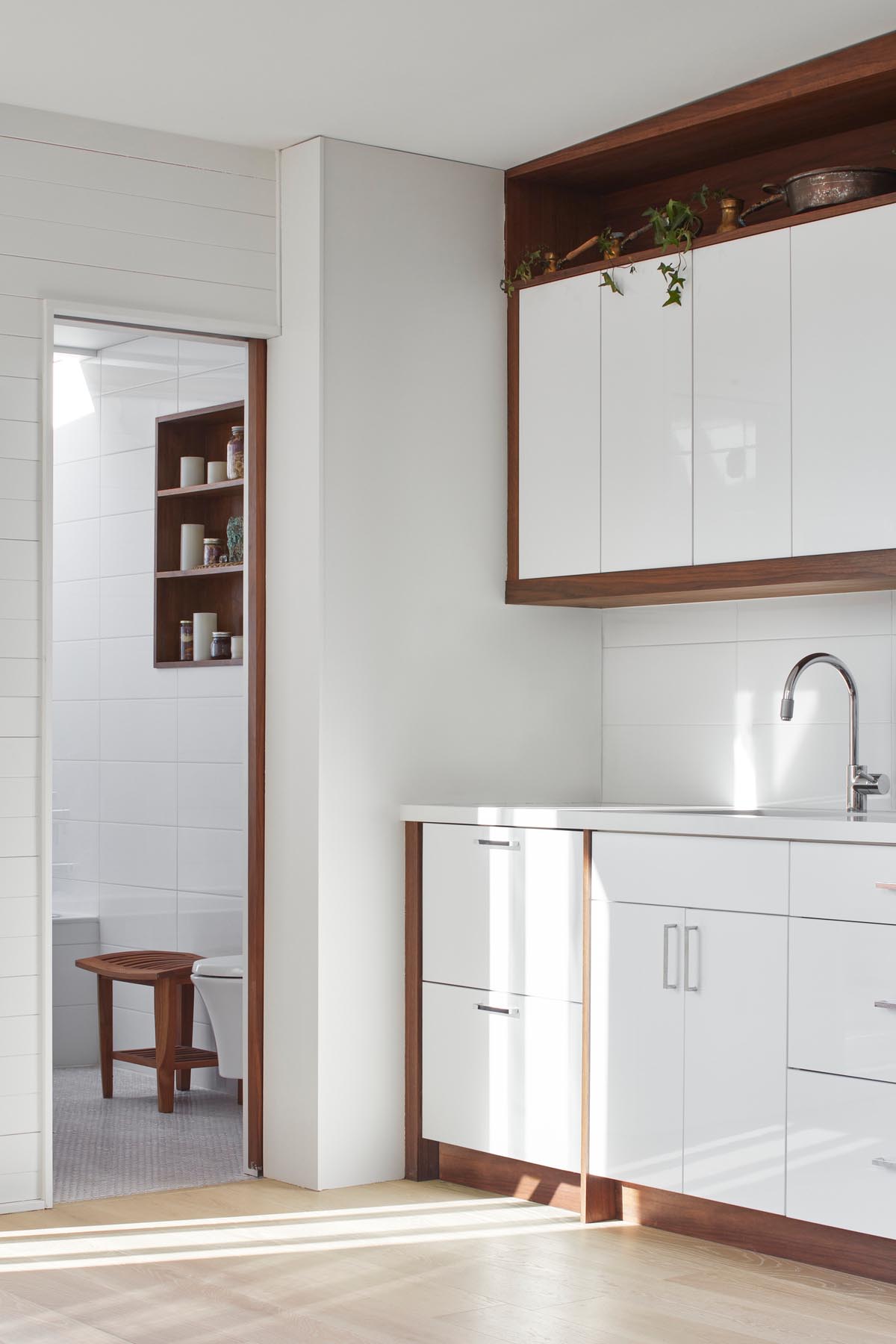 Through a doorway by the kitchen is the bathroom, where white tiles cover the walls and the front of the built-in bathtub. Wood shelving on the wall complements the wood vanity on the opposite wall.