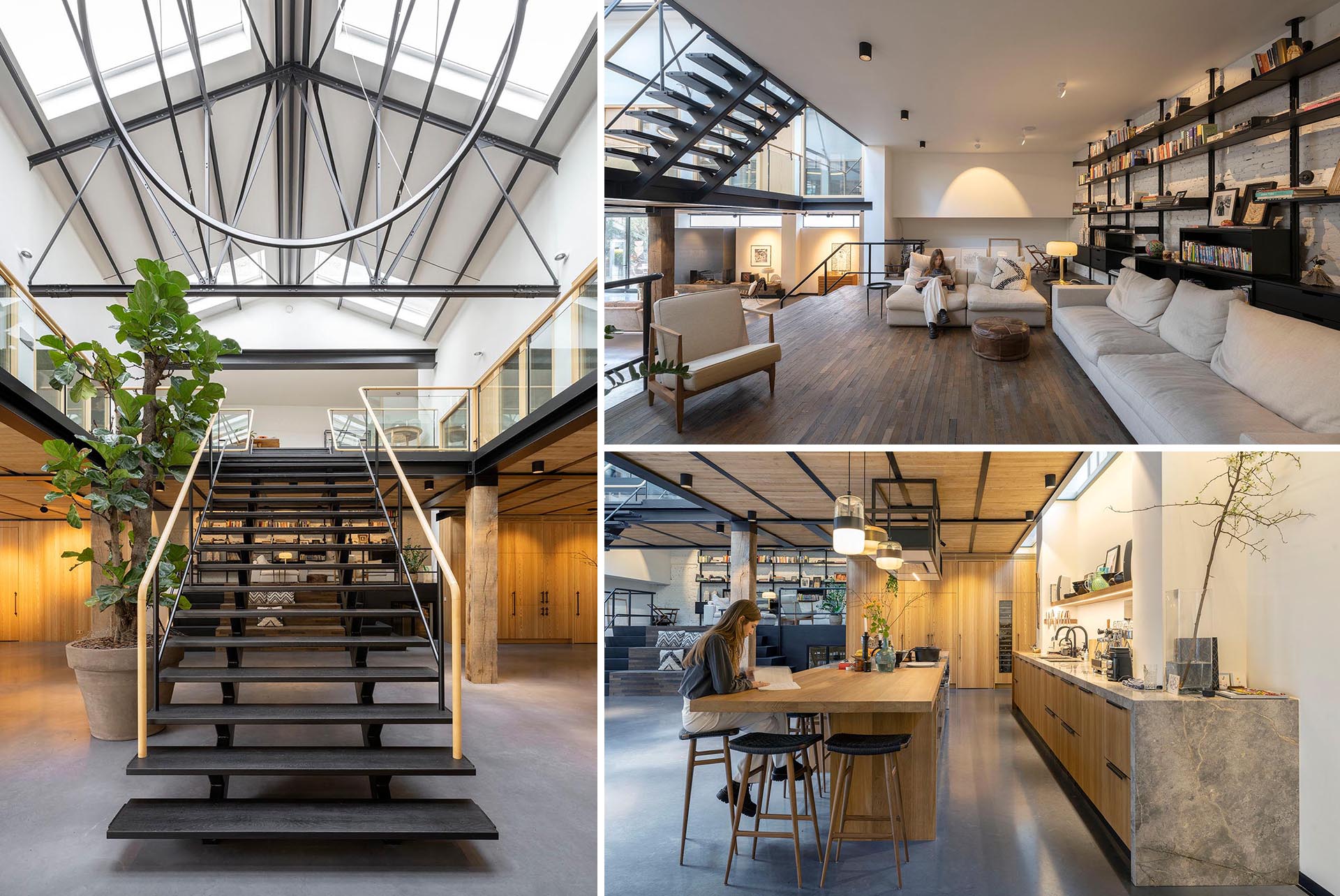 Architect Robbert de Goede has remodeled an old inner-city sports gymnasium in Amsterdam, Netherlands, and transformed it into a modern home that includes a large open plan main floor.
The main floor, which has concrete floors, includes the living room with a fireplace on one side and a kitchen on the other.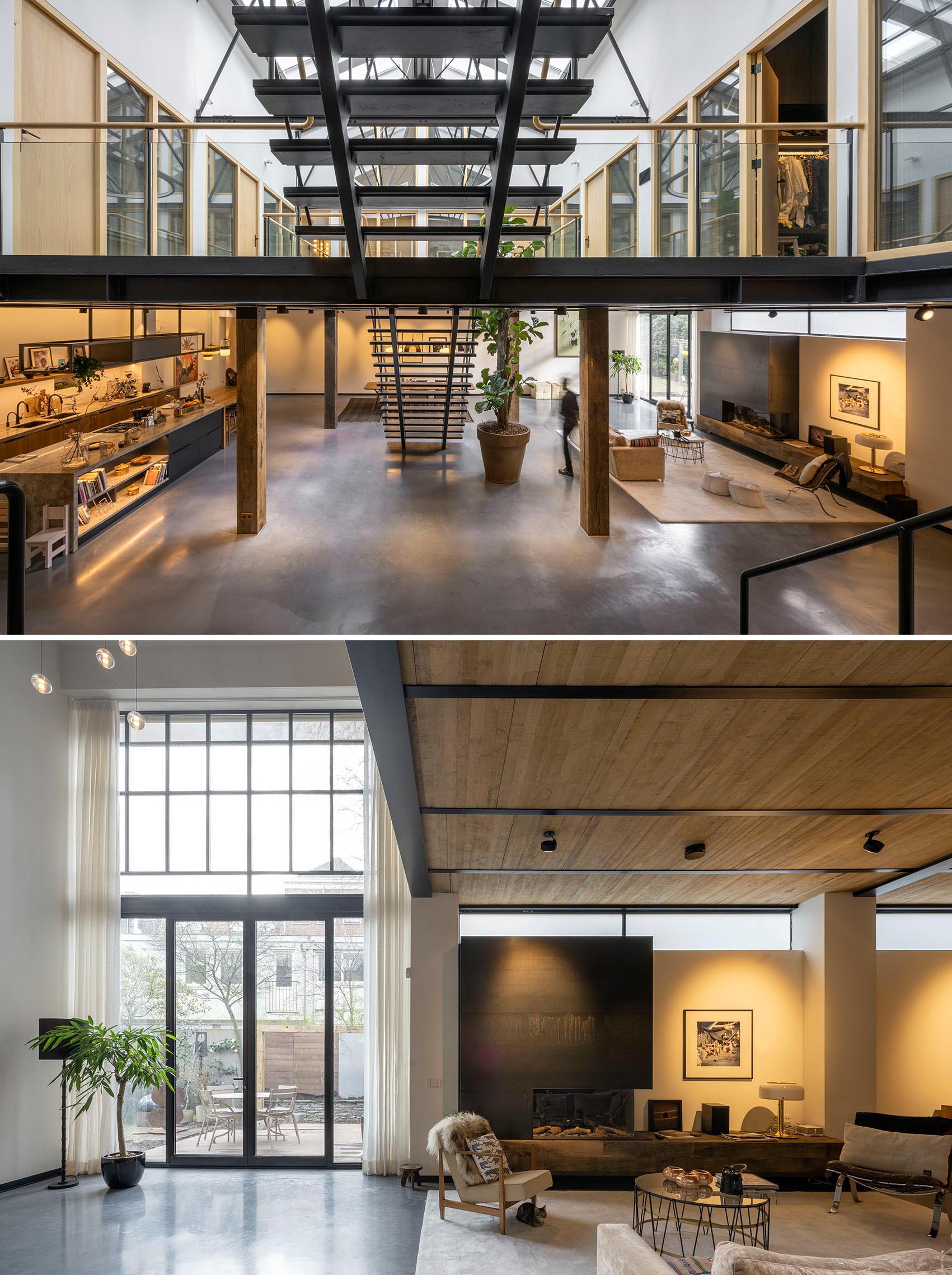 Also on the main level is a dining room, which is highlighted by a large rug and art on the walls.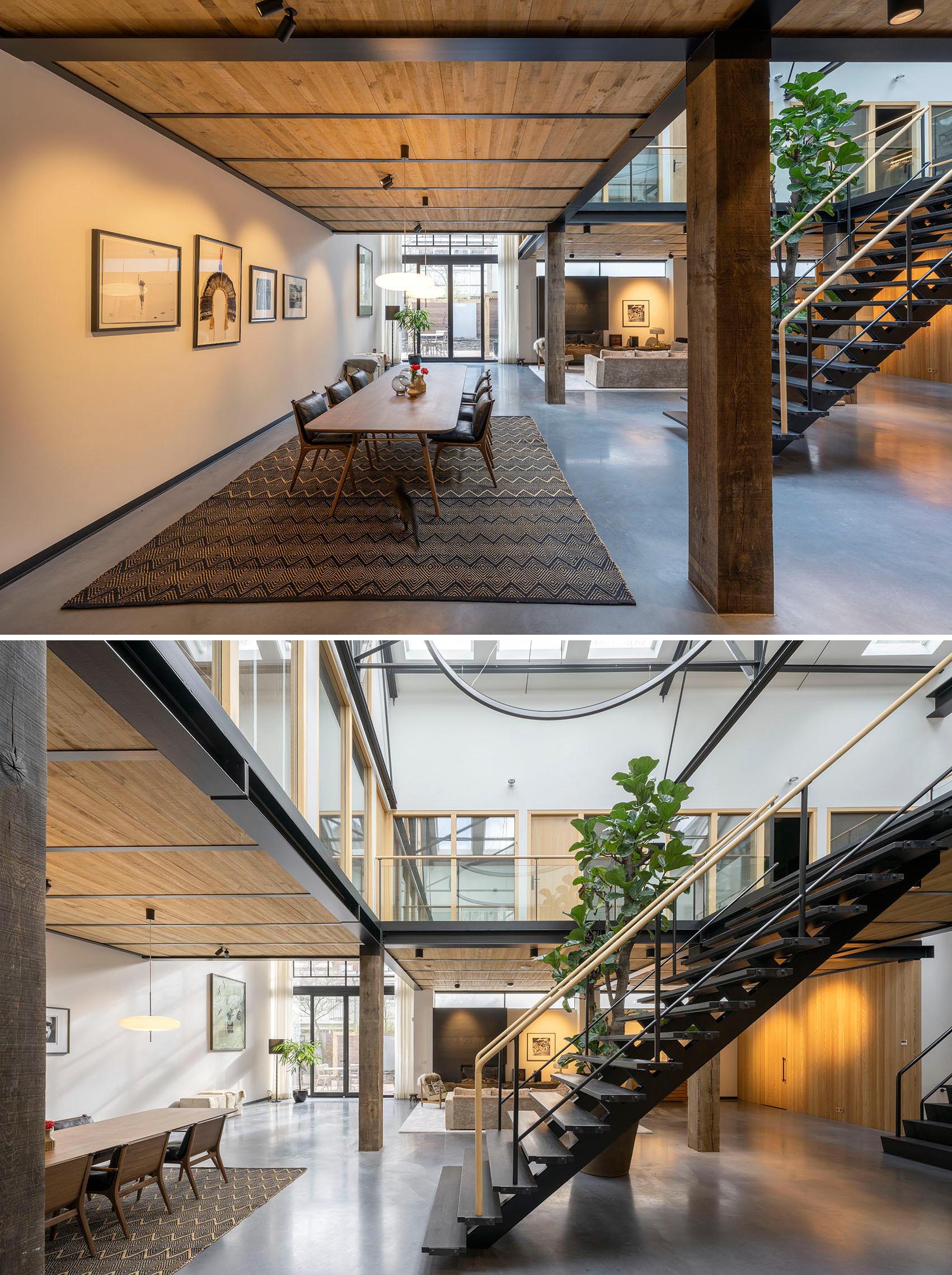 There are wood and matte black cabinets in the kitchen. The island has been designed to hold more stools, thus creating a more casual dining area.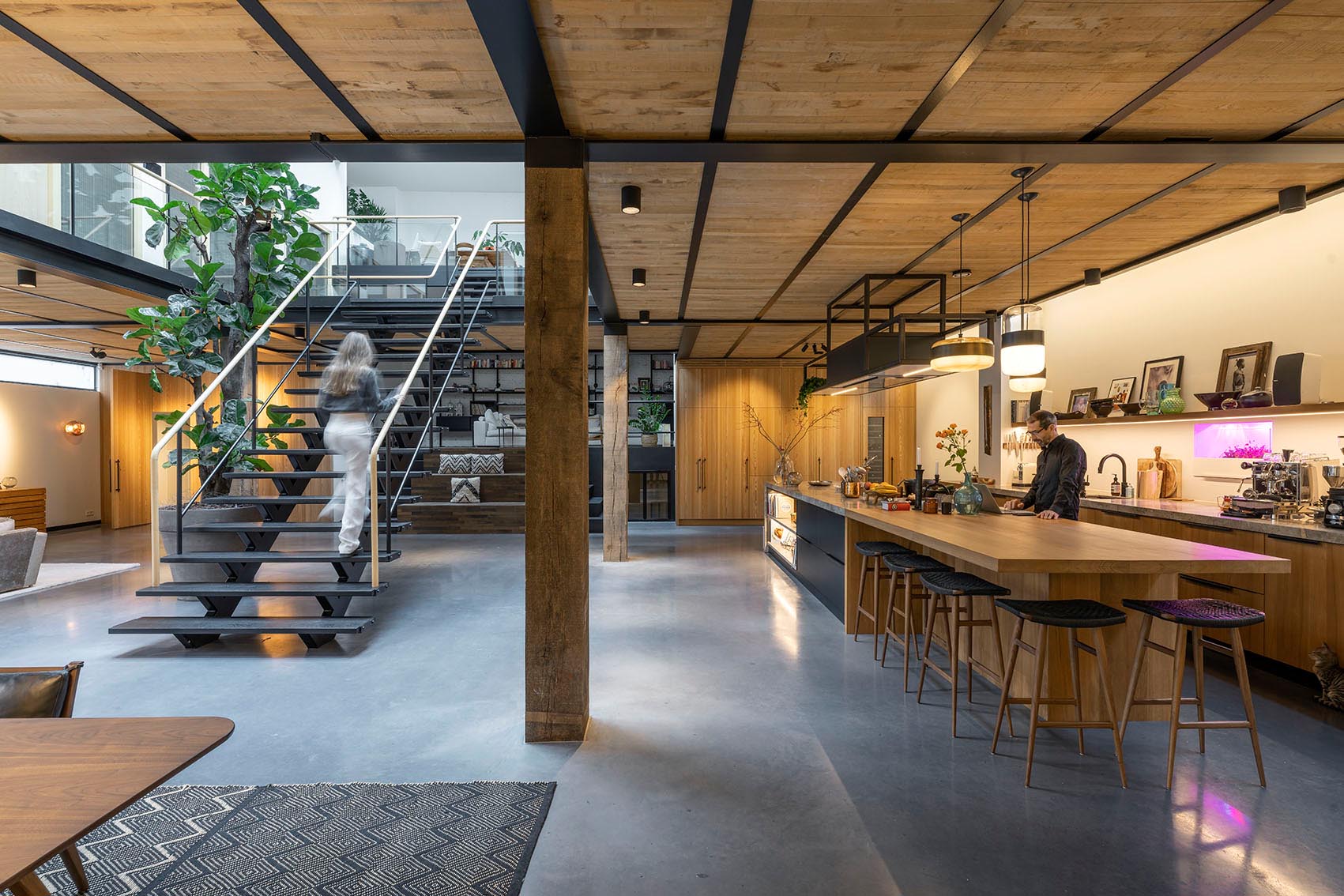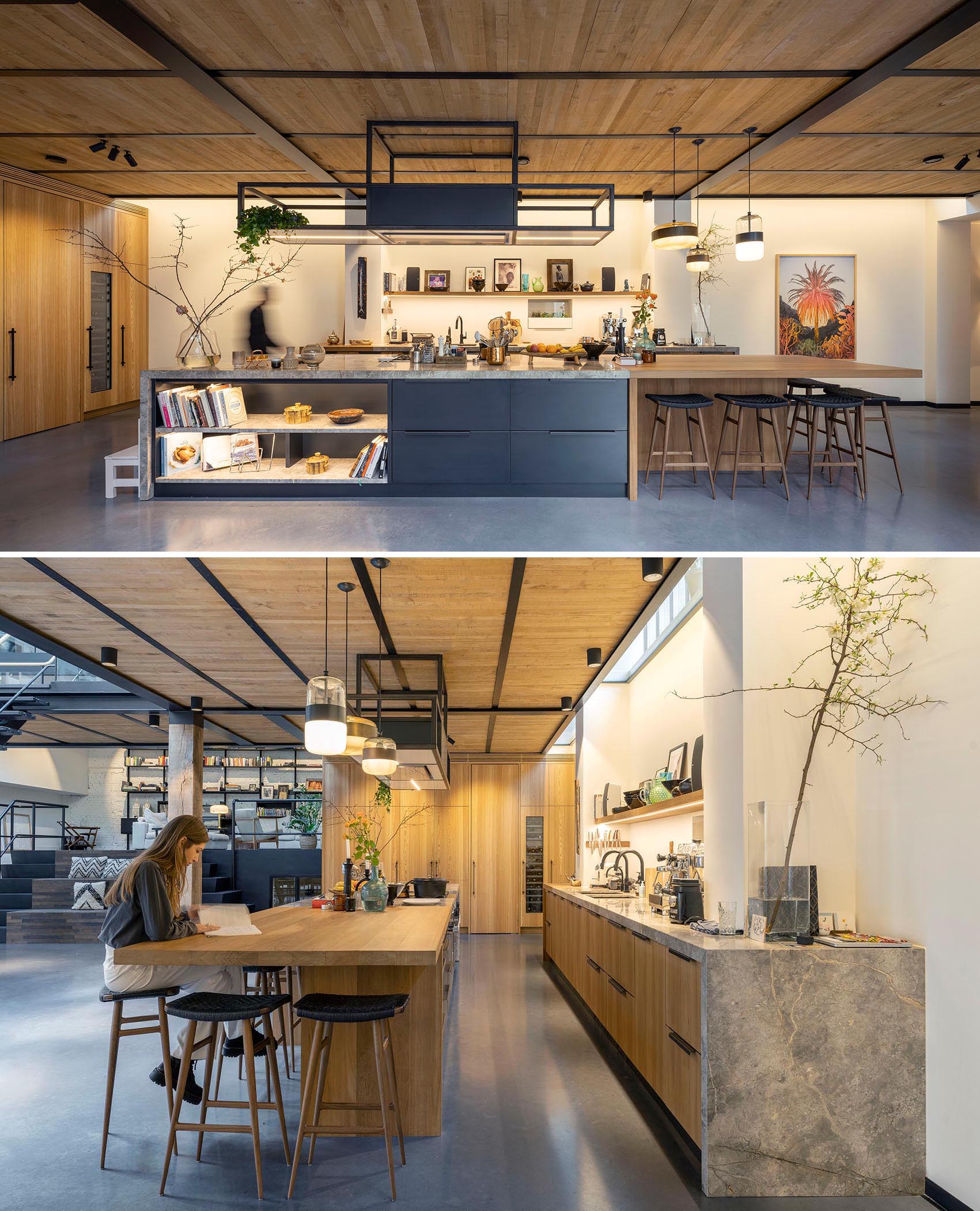 A smaller set of stairs, which can also be used as seating, leads to a secondary raised living room with a wall of shelving.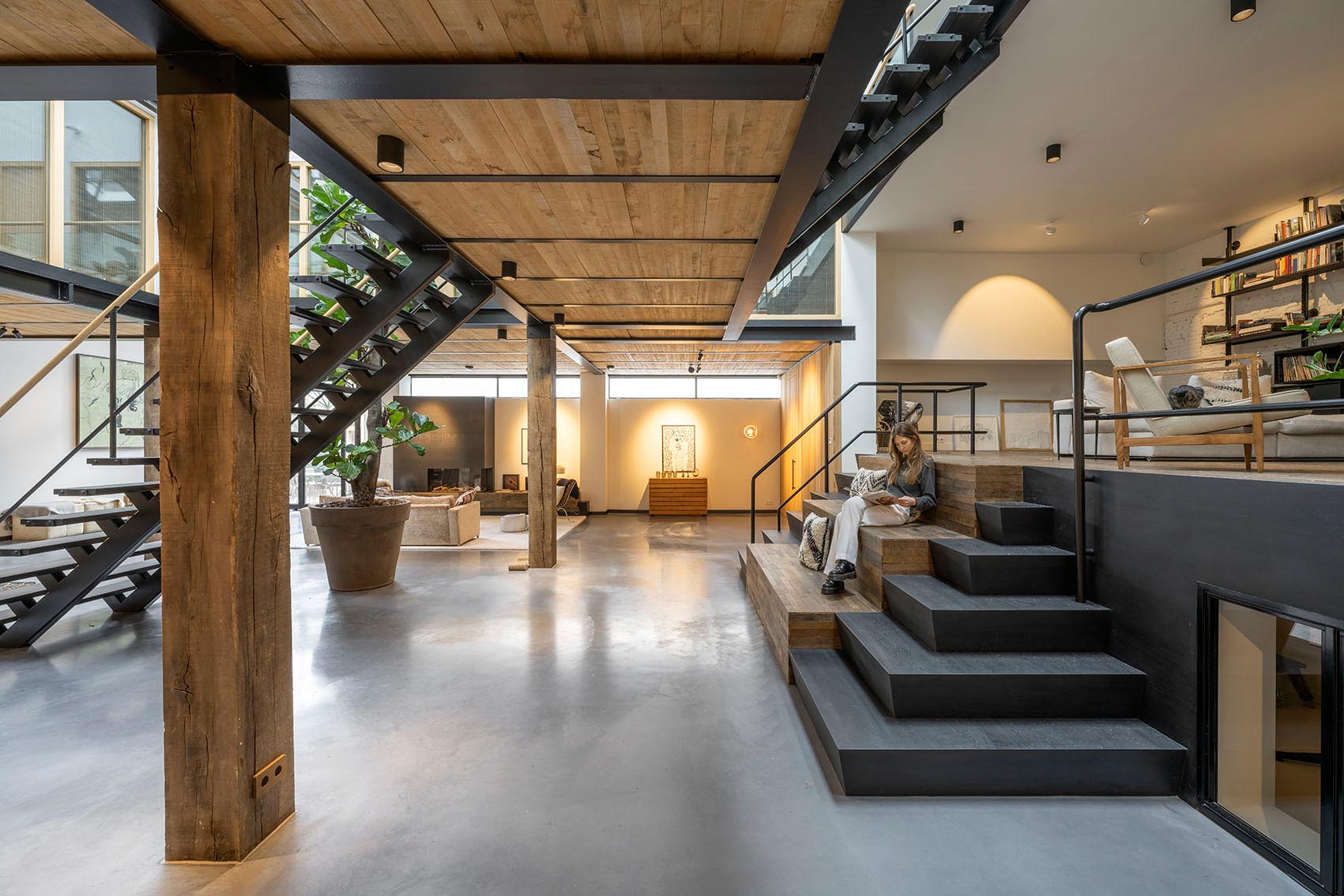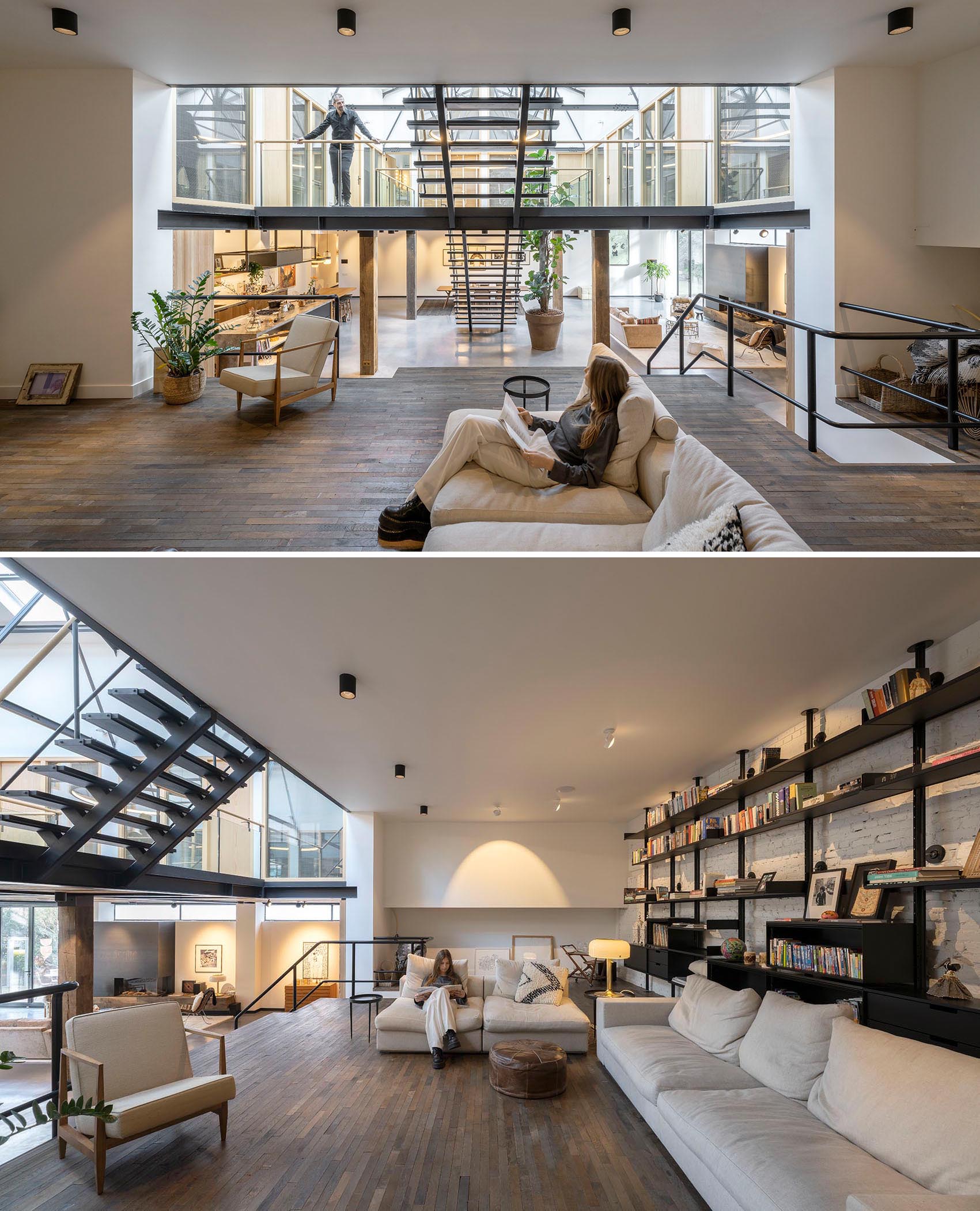 Central to the home are the striking black stairs that lead up to the bedrooms and bathrooms. A huge tobacco plant was placed as a central and vertical piece.
The long railing of the stairs, the doors, and window frames on the walkway are all made from Yellow Cedar.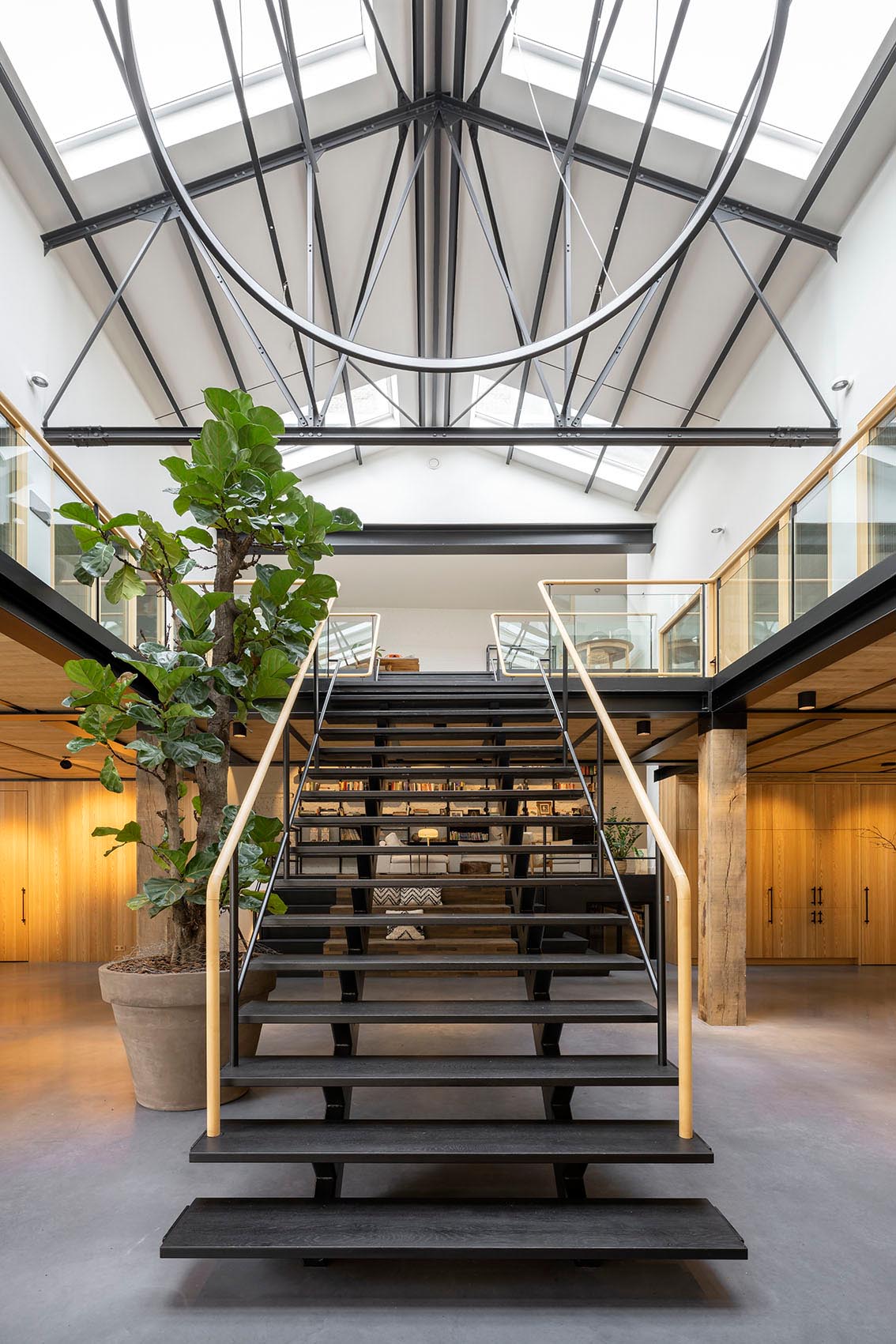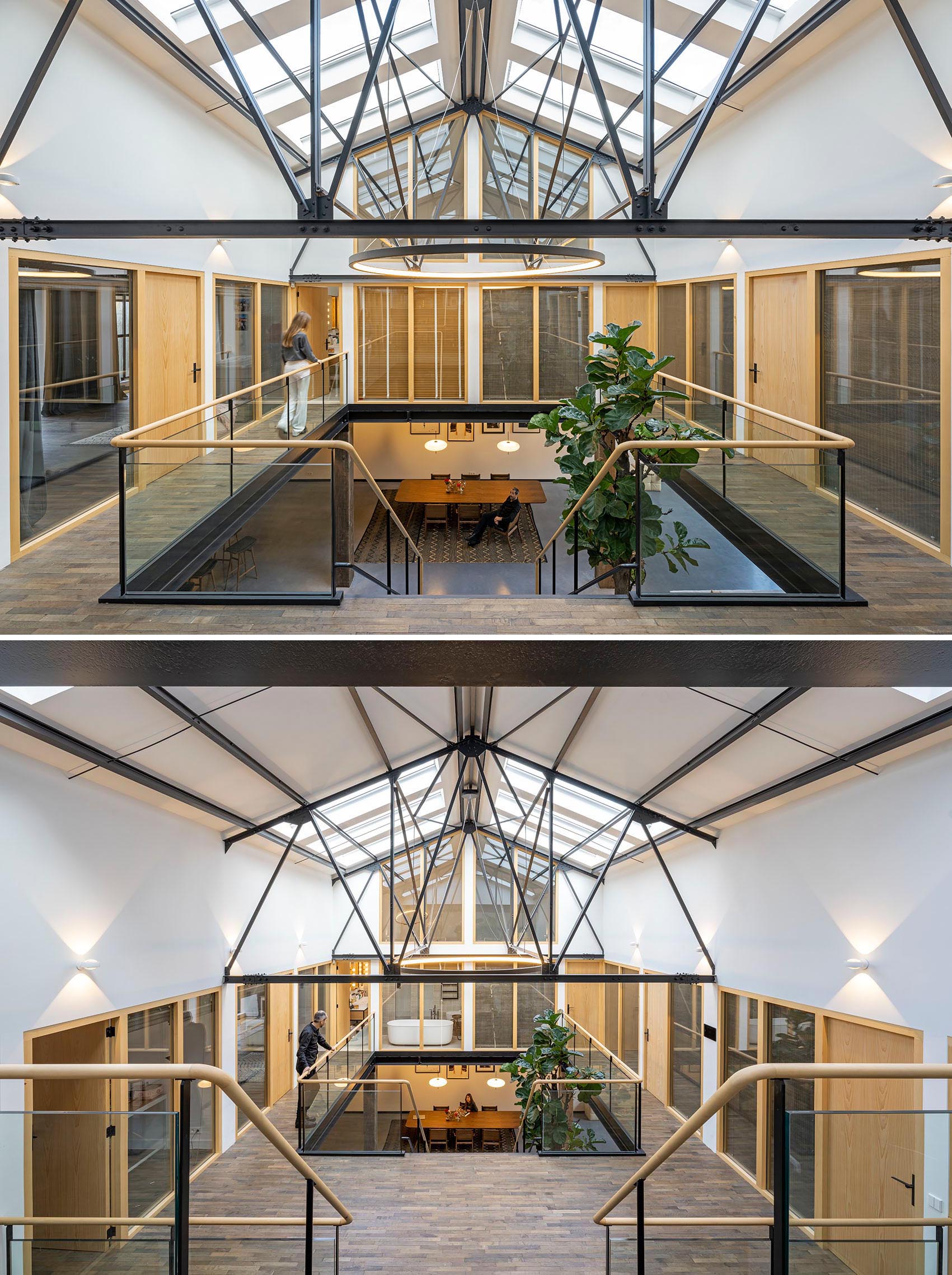 Skylights bring the daylight inside, which is also lit with 100 LED-light fixtures.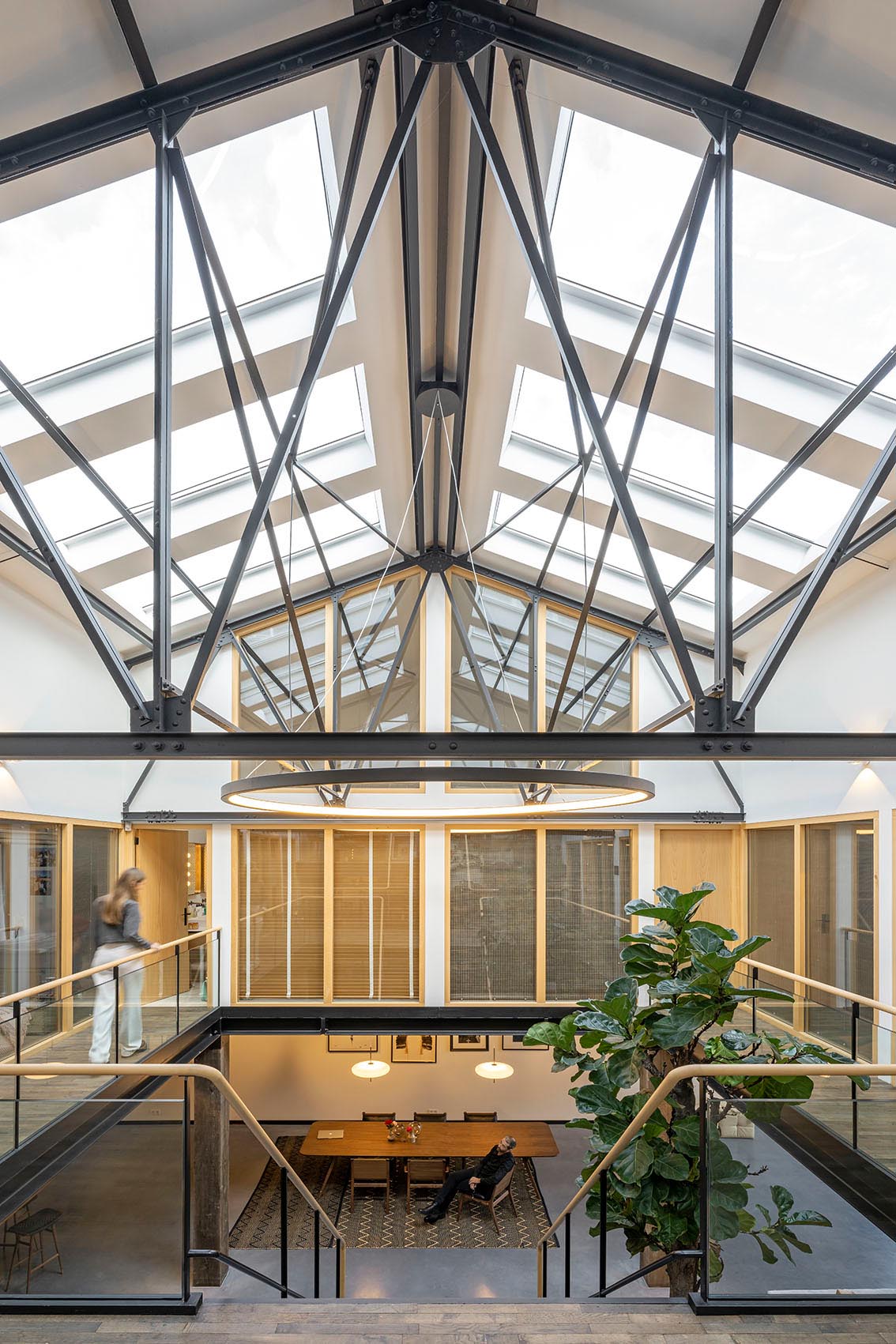 Upstairs, there's a variety of rooms, like the bedrooms, a large walk-in closet, and the bathrooms.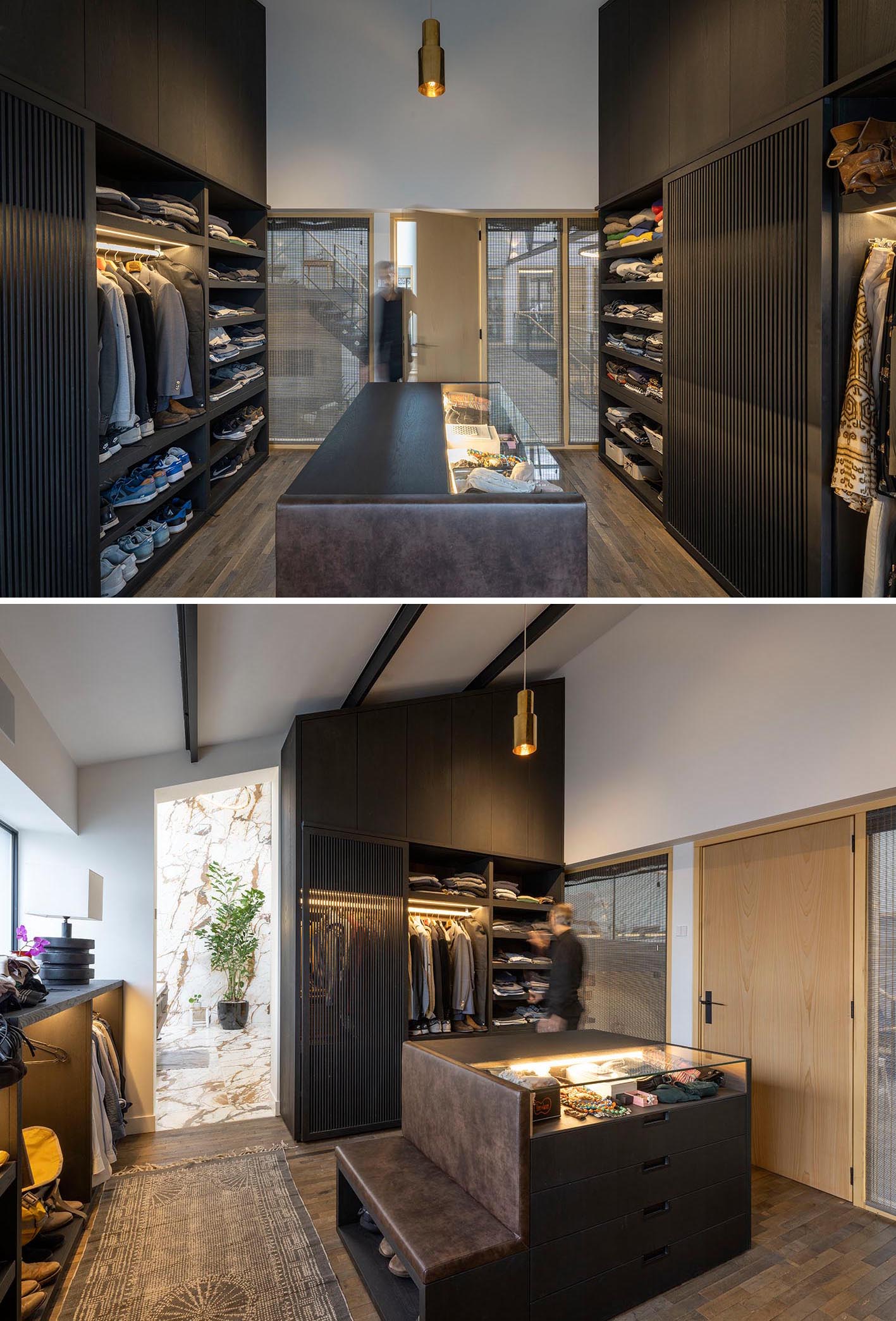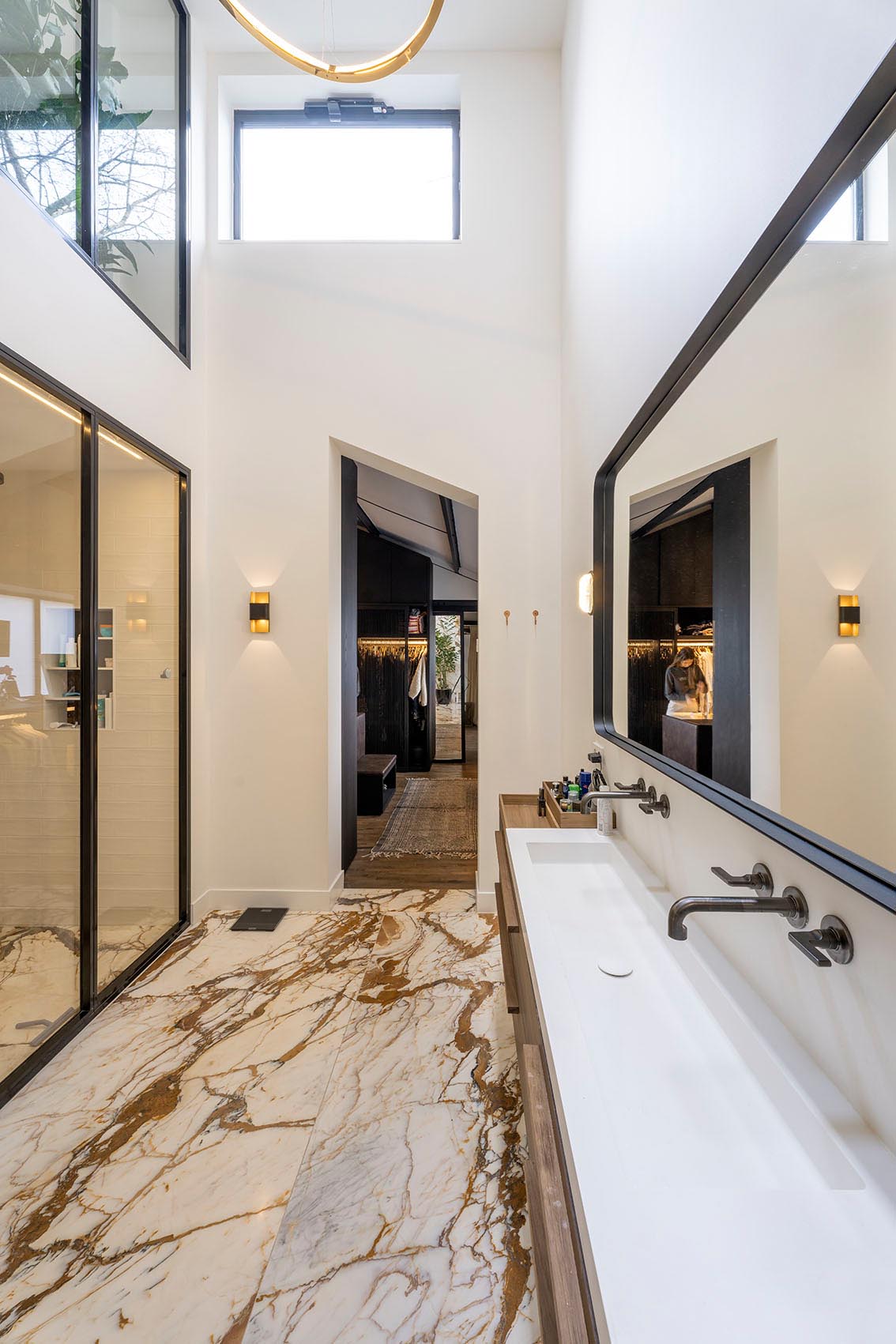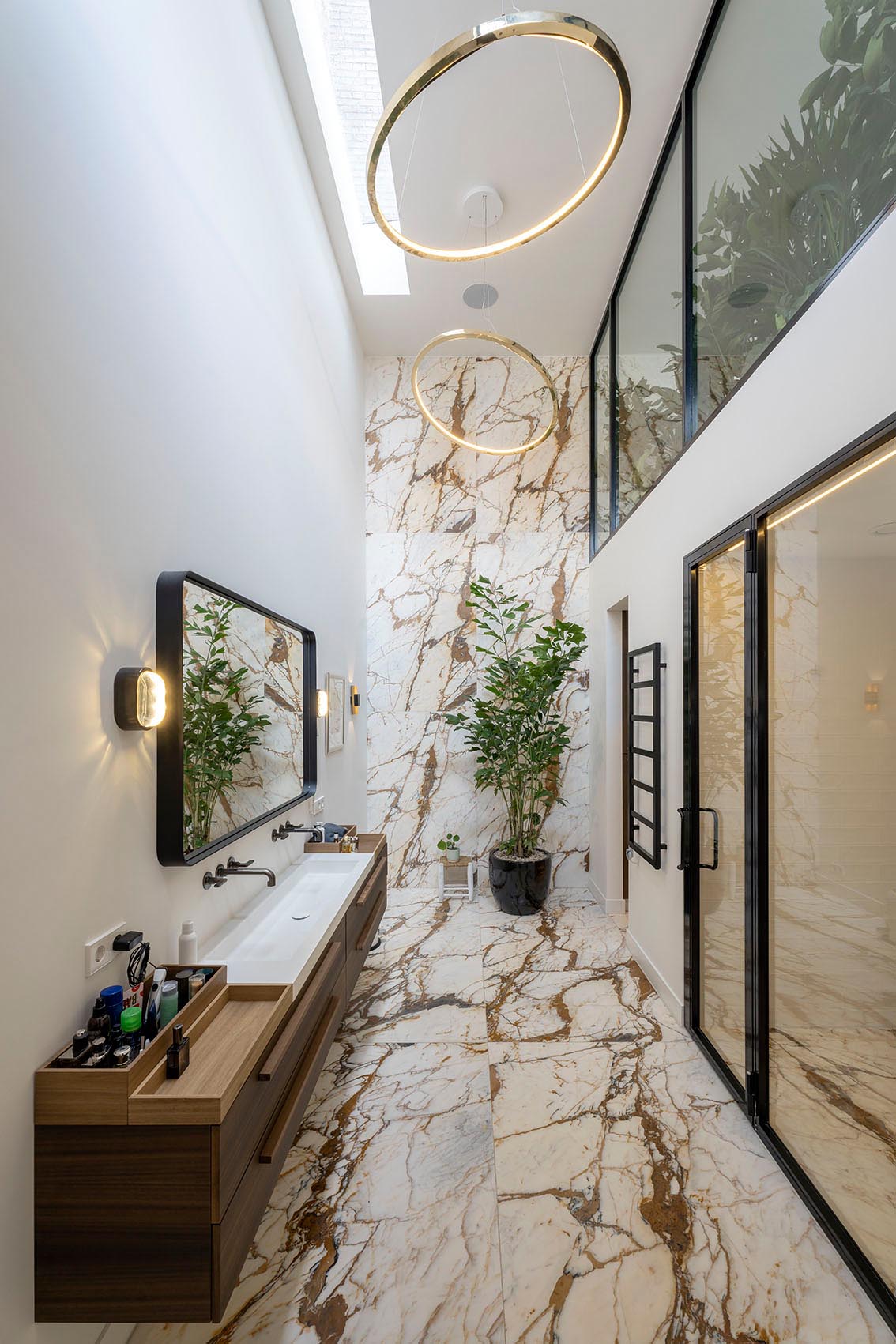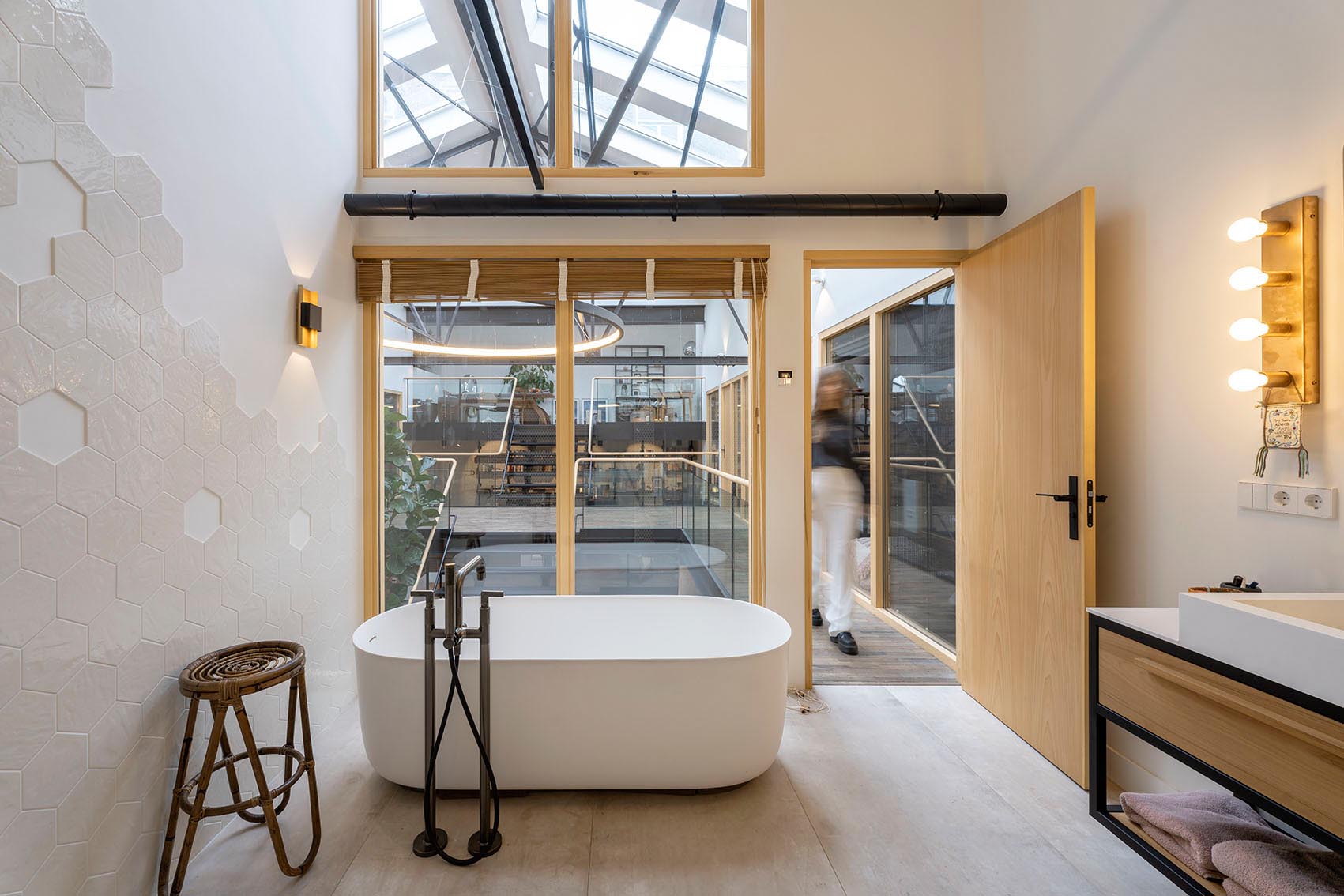 Photography by Marcel van der Burg | Architect: Robbert de Goede | Construction: van Eden Bouwconstructies | Furniture production: Houtwerk | Lighting design: Hazewindus | Contractor: VKV Restaurations