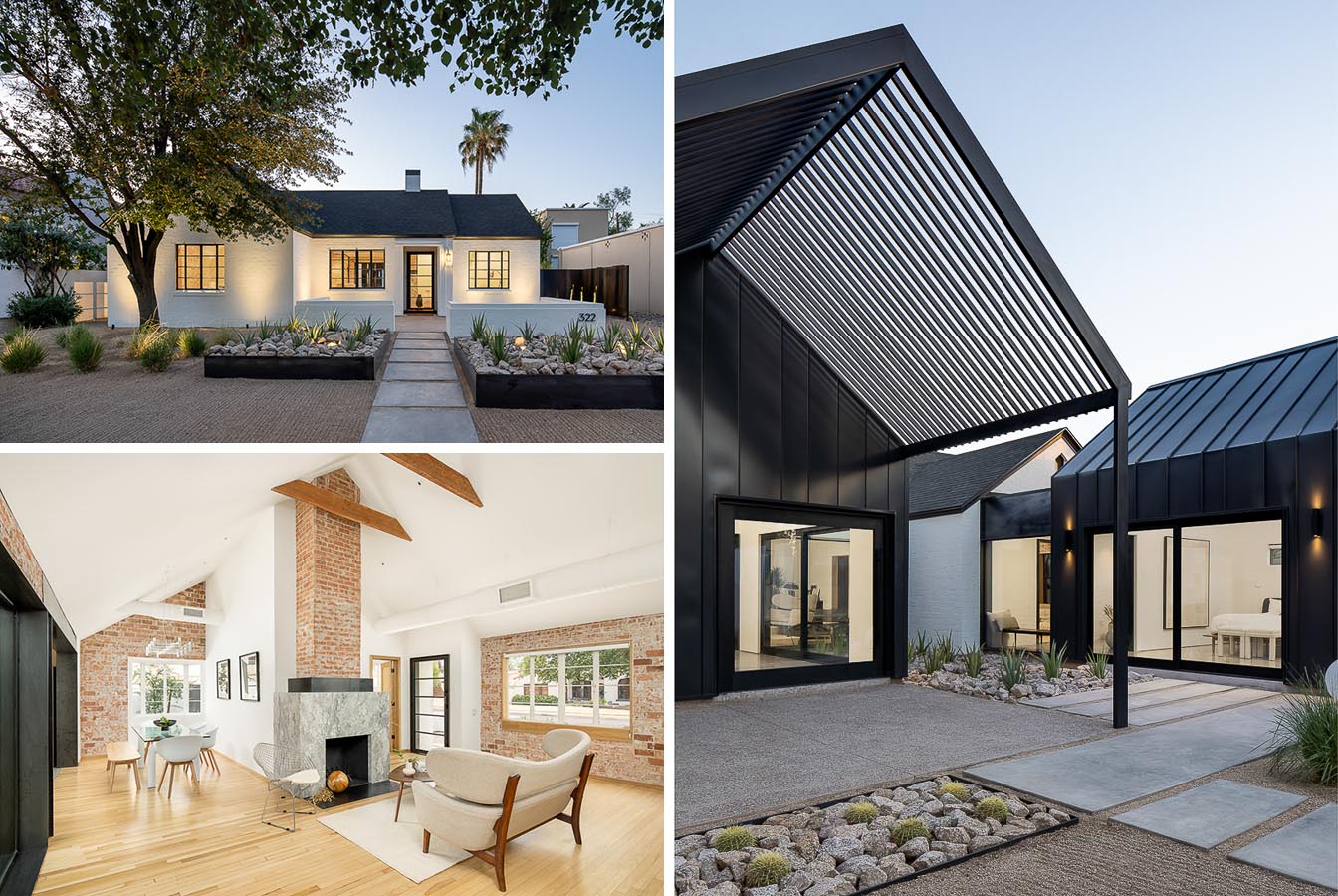 Joel Conteras Design has recently completed the remodel of a 1939 home in the Willo historic neighborhood of Phoenix, Arizona, that included a new rear addition.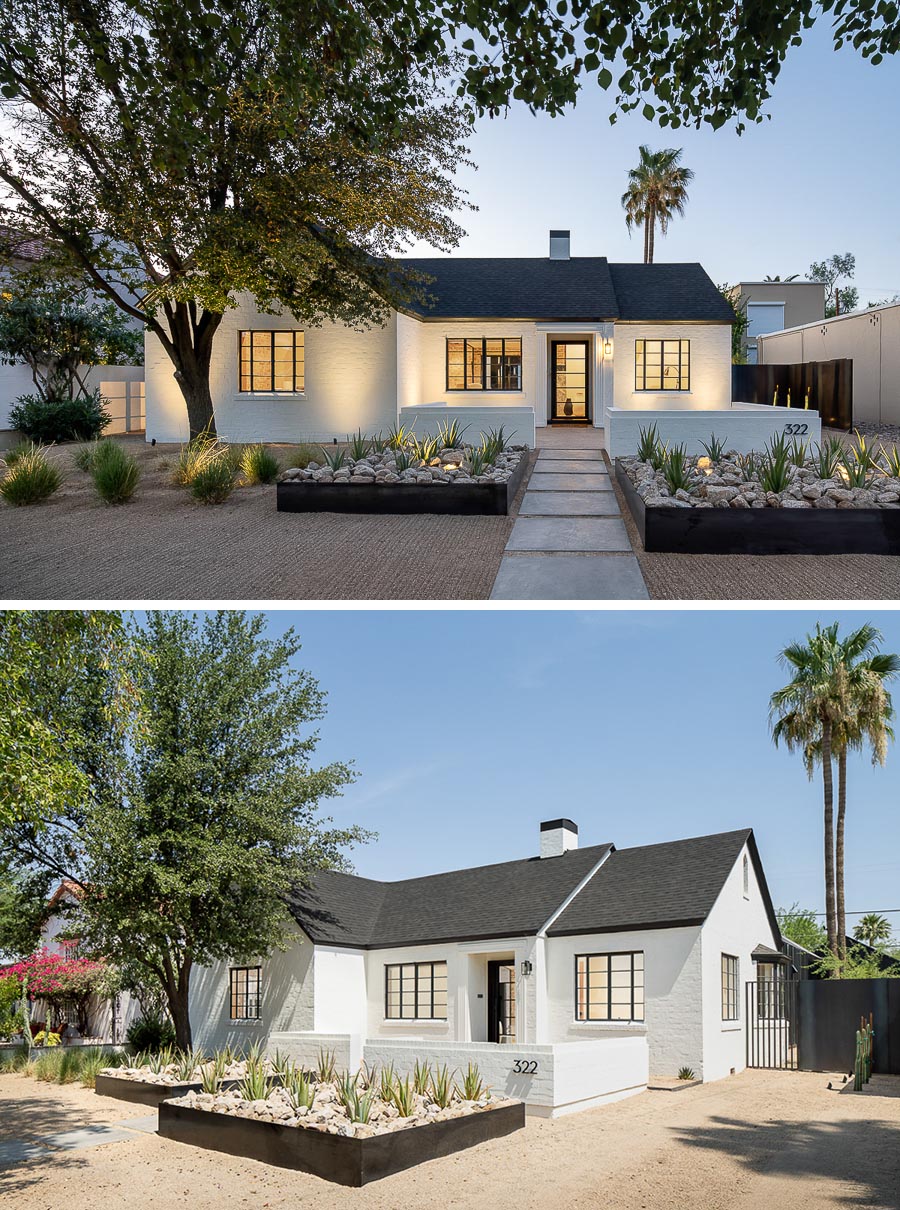 In an aim to preserve the character of the charming neighborhood, the front of the home received a contemporary update with steel planter boxes, a white exterior, and black trim.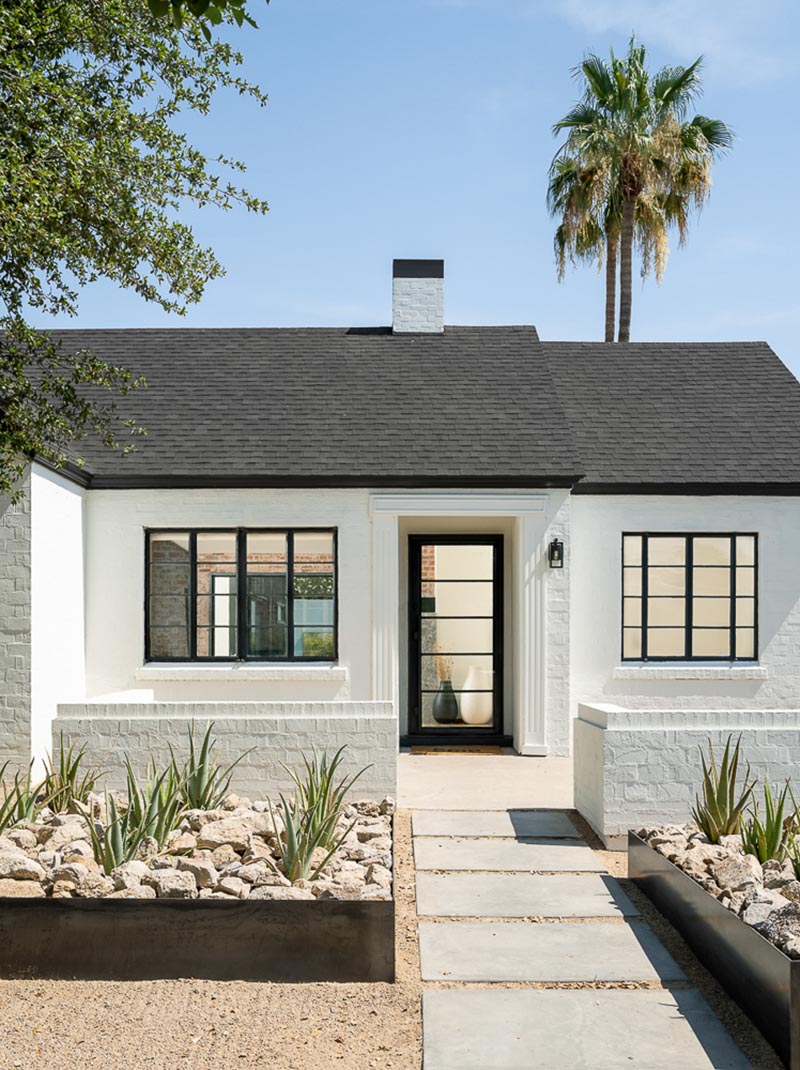 To contrast with the original house, the rear additions were formed in black standing seam metal with heavy aggregate concrete floors.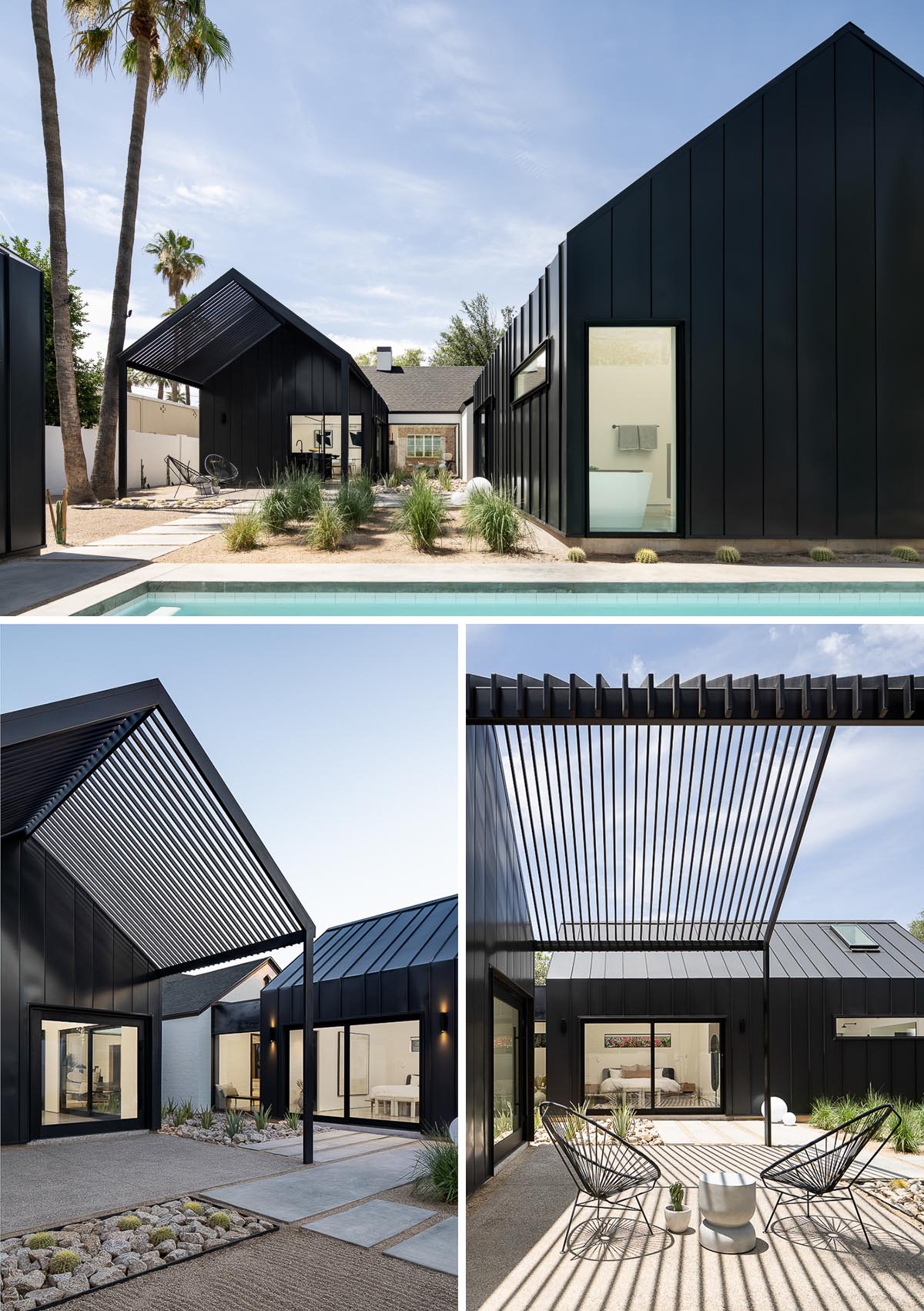 Desert landscaping can be seen through the large picture windows that also provide glimpses of the various rooms inside.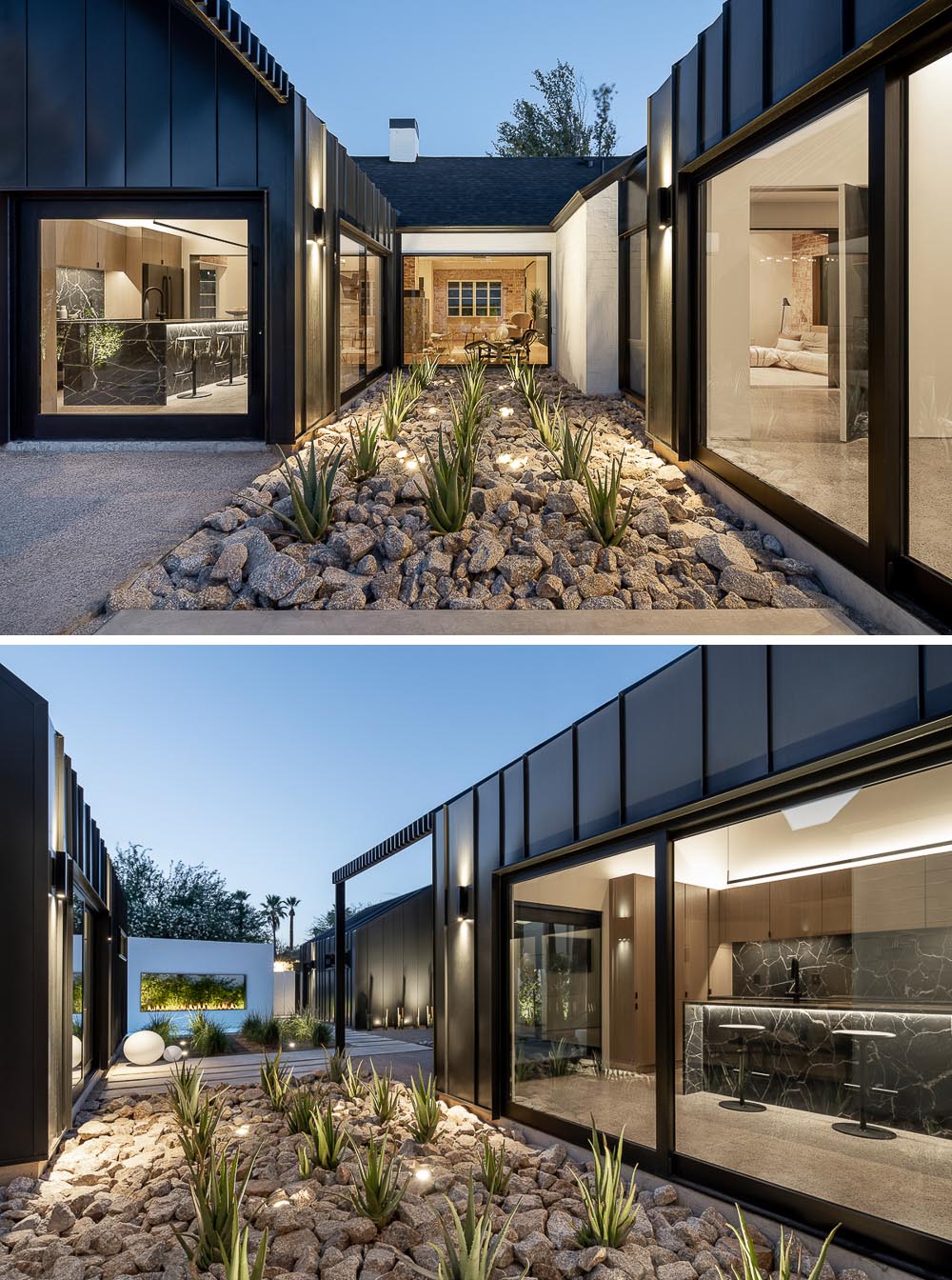 Joel Contreras worked together with Amy Williams Design to furnish the interior, which showcases the original brick walls, fireplace, and wood floors.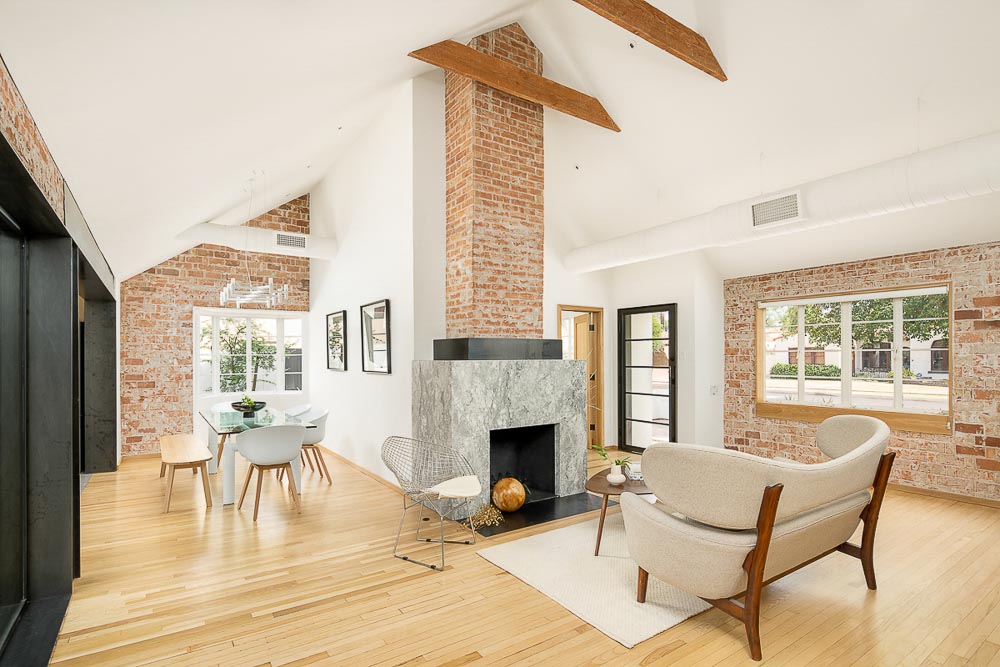 One of the designer's favorite elements was vaulting the ceilings, and uncovering brick that rises to the gable peaks, making it feel cathedral-like.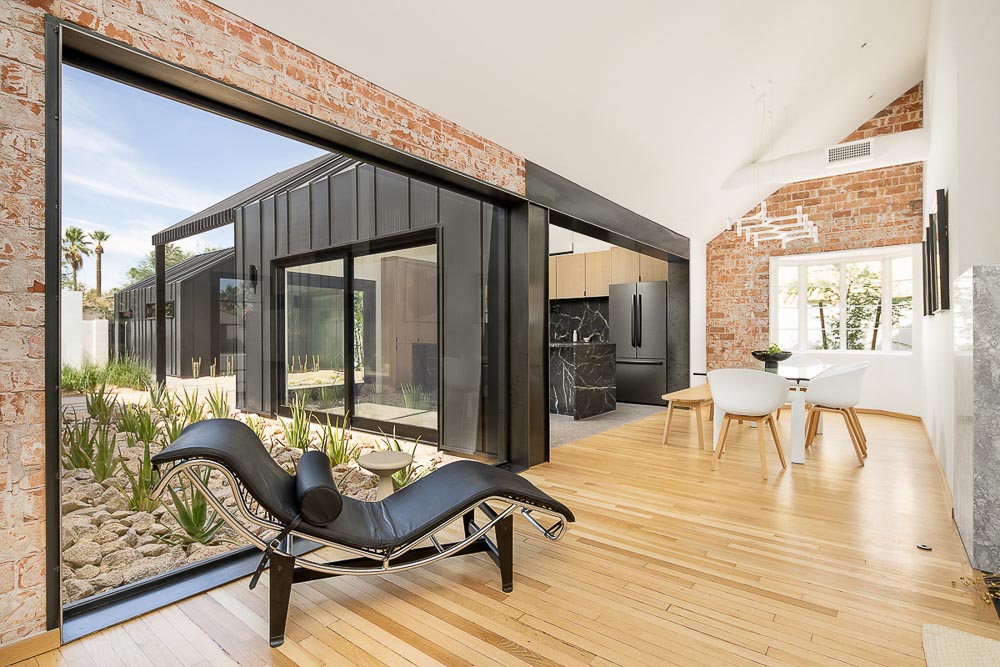 A modern kitchen with white oak cabinets includes black appliances and dark soapstone countertops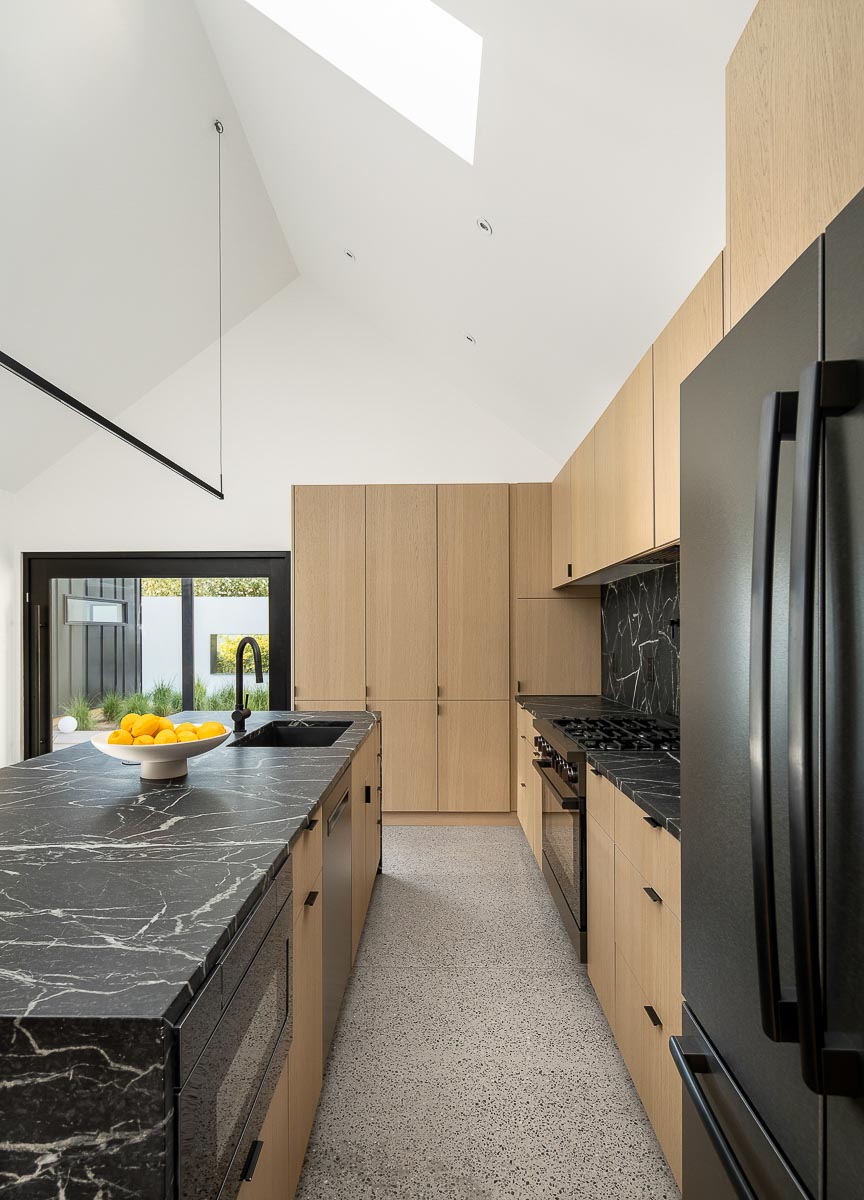 In one of the bathrooms, the vaulted ceilings create a large and open space, while the white walls, ceiling, and skylight add brightness. In the shower, white tiles complement the walls, while a wood floor in the shower adds a natural element to the space.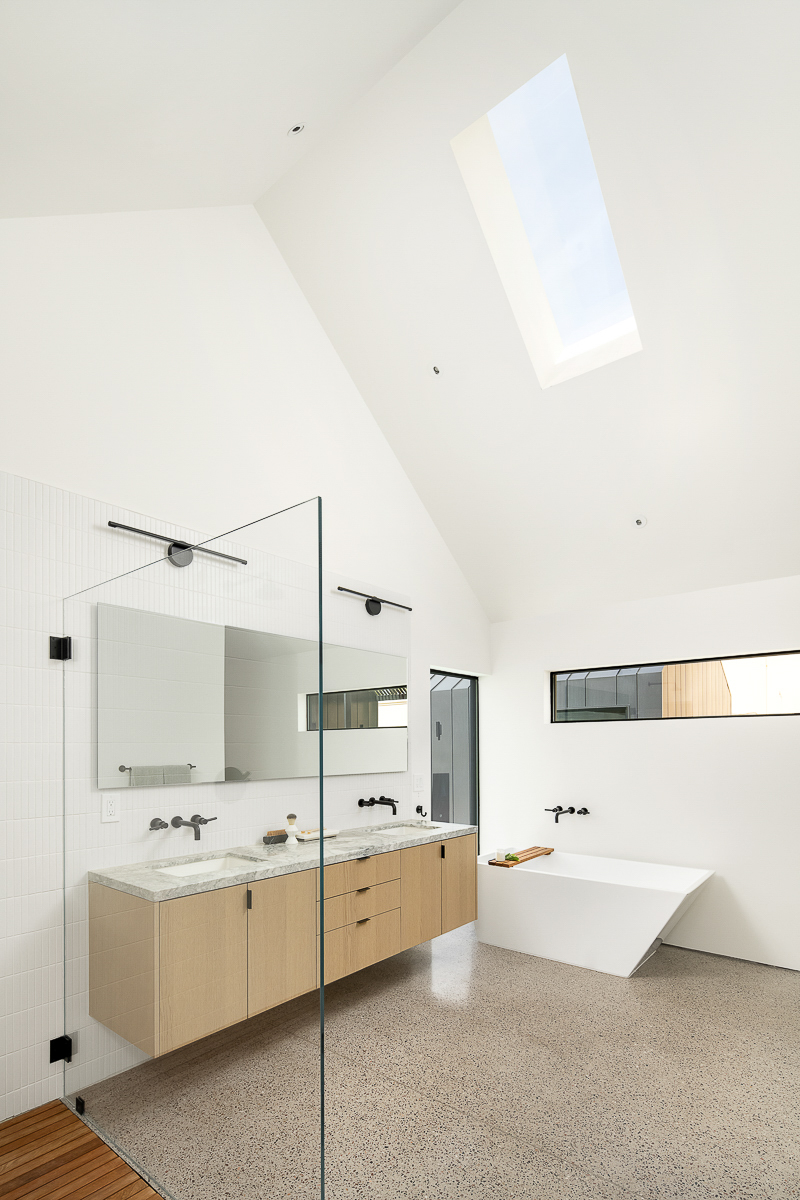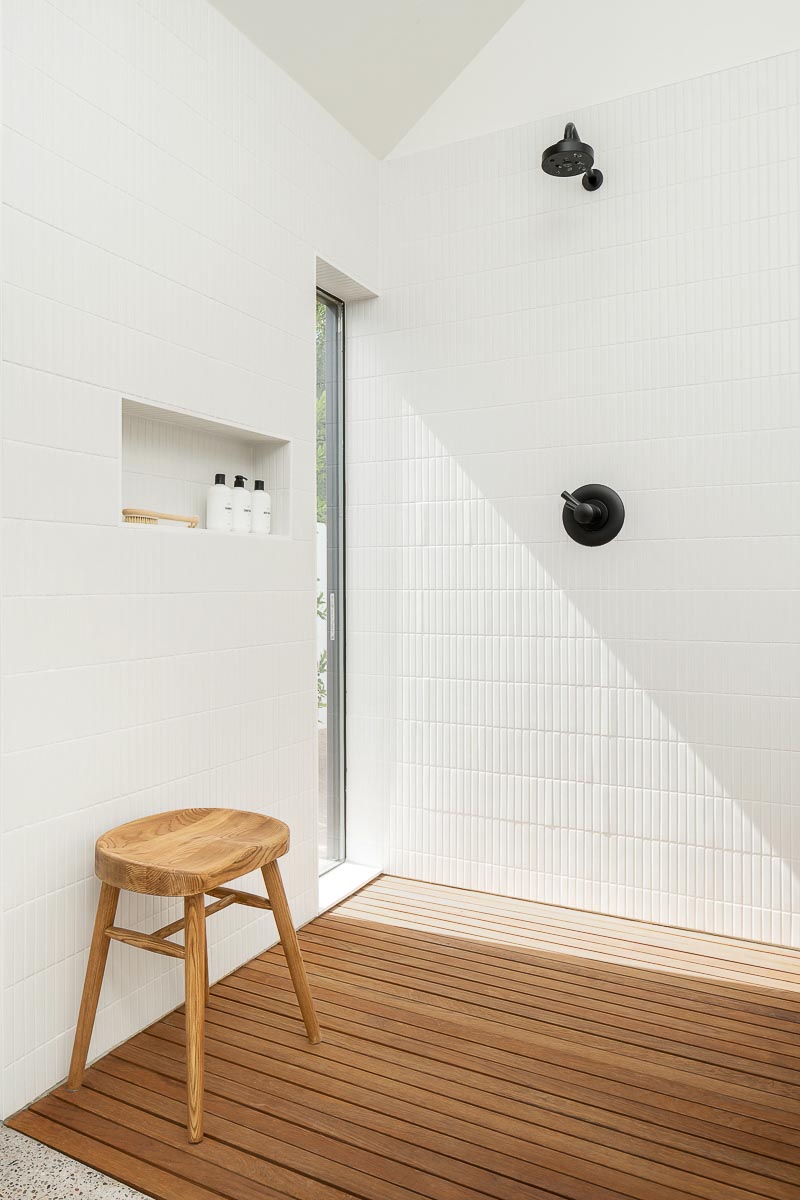 In another bathroom, the palette is a strong contrast to the other bathroom, with black wall tiles and sconces, the original brick walls, and a wood vanity.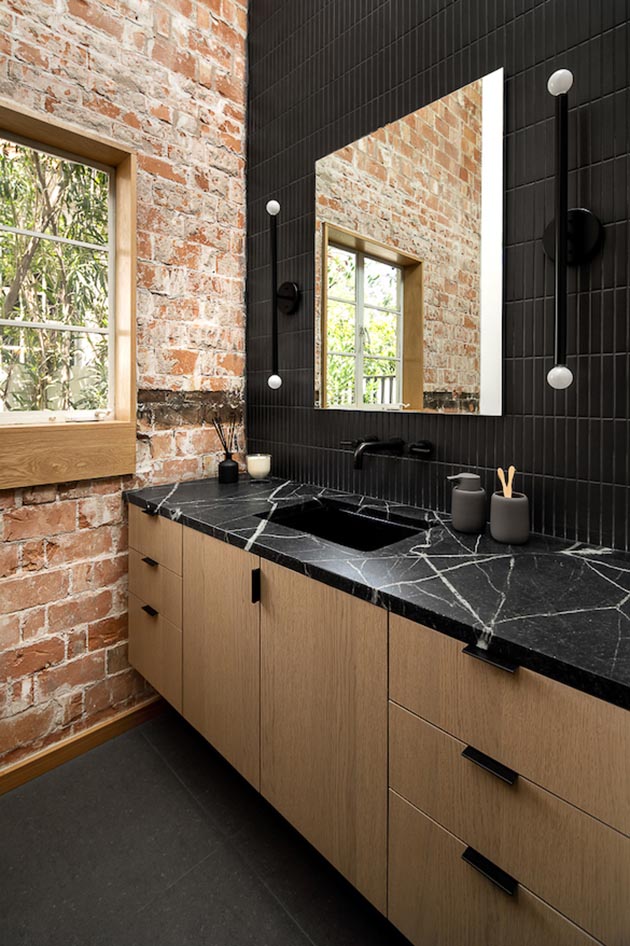 Photography by Grey Shed Studio | Design Studio: Joel Conteras Design | Architect: Brock O'Neill | General Contractor: Vito Alongi