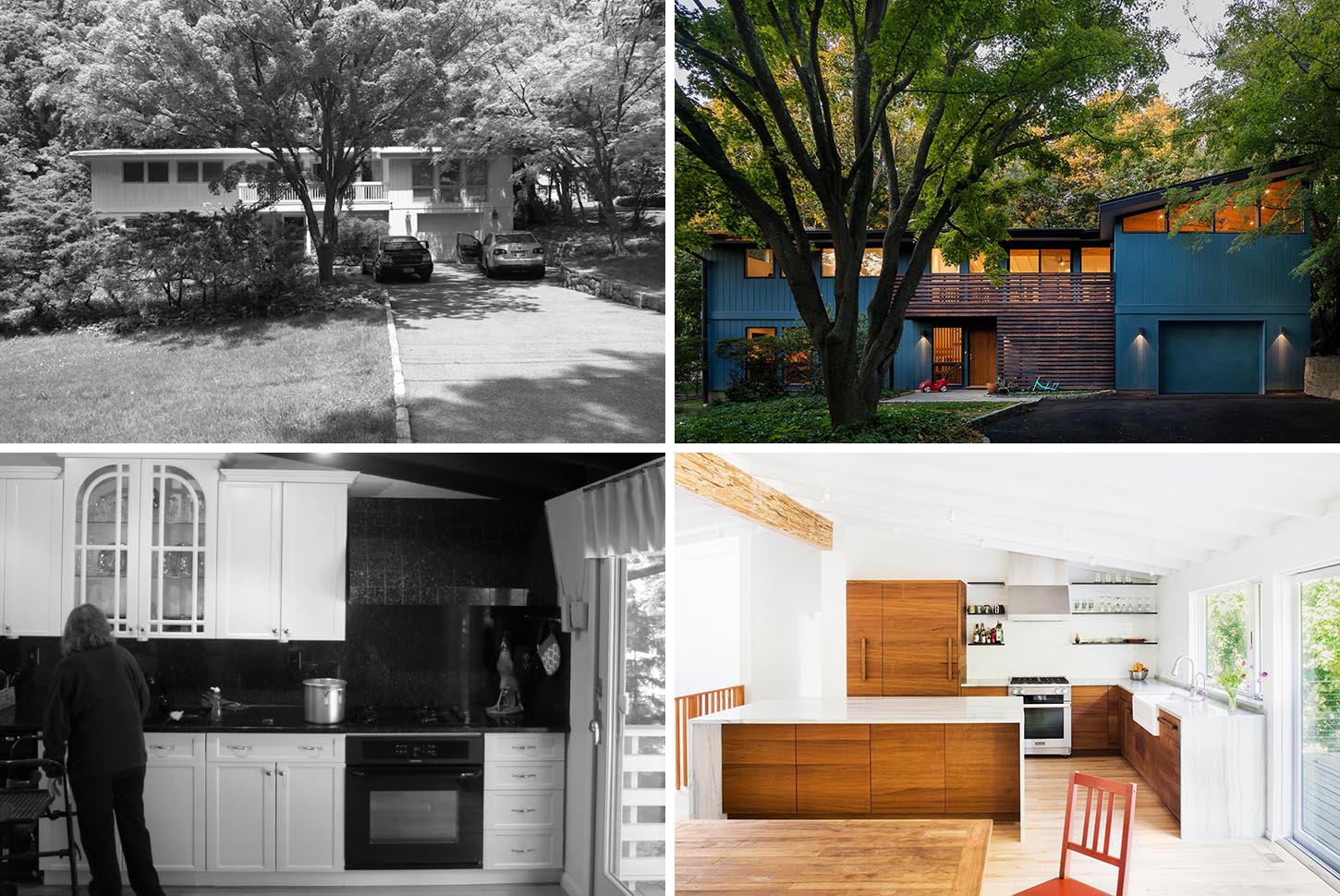 Jeff Jordan Architects has renovated a 1960's era two-level home, and brought it up to today's living standards.
Let's take a look around…
The 'before' exterior had a balcony that left an open area underneath.
The updated exterior has a fresh new look with deep blue being the prominent color. A wood balcony railing travels to the ground, enclosing a small area by the front door, while above the garage, a newly raised sloped roof has windows that follow the roofline.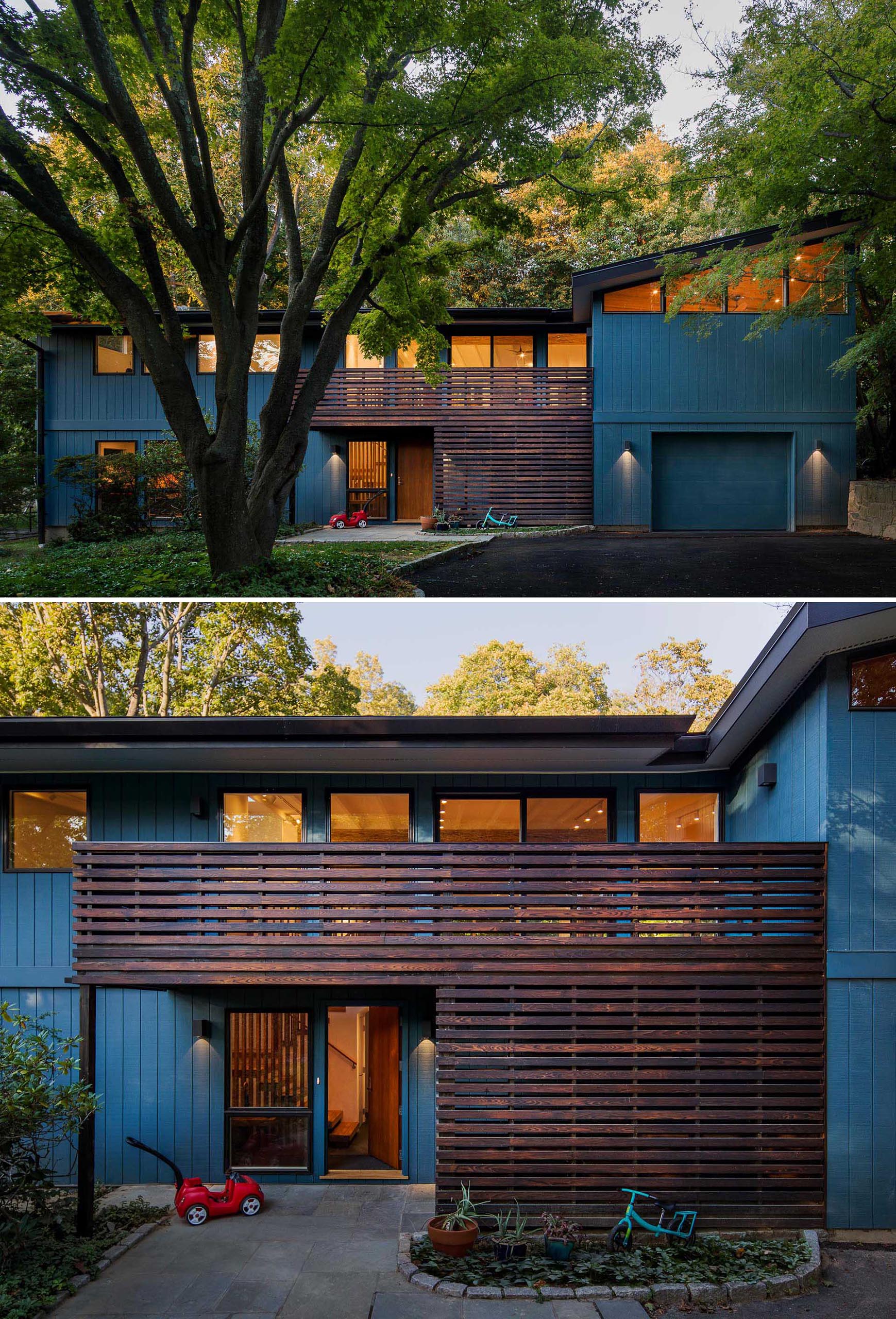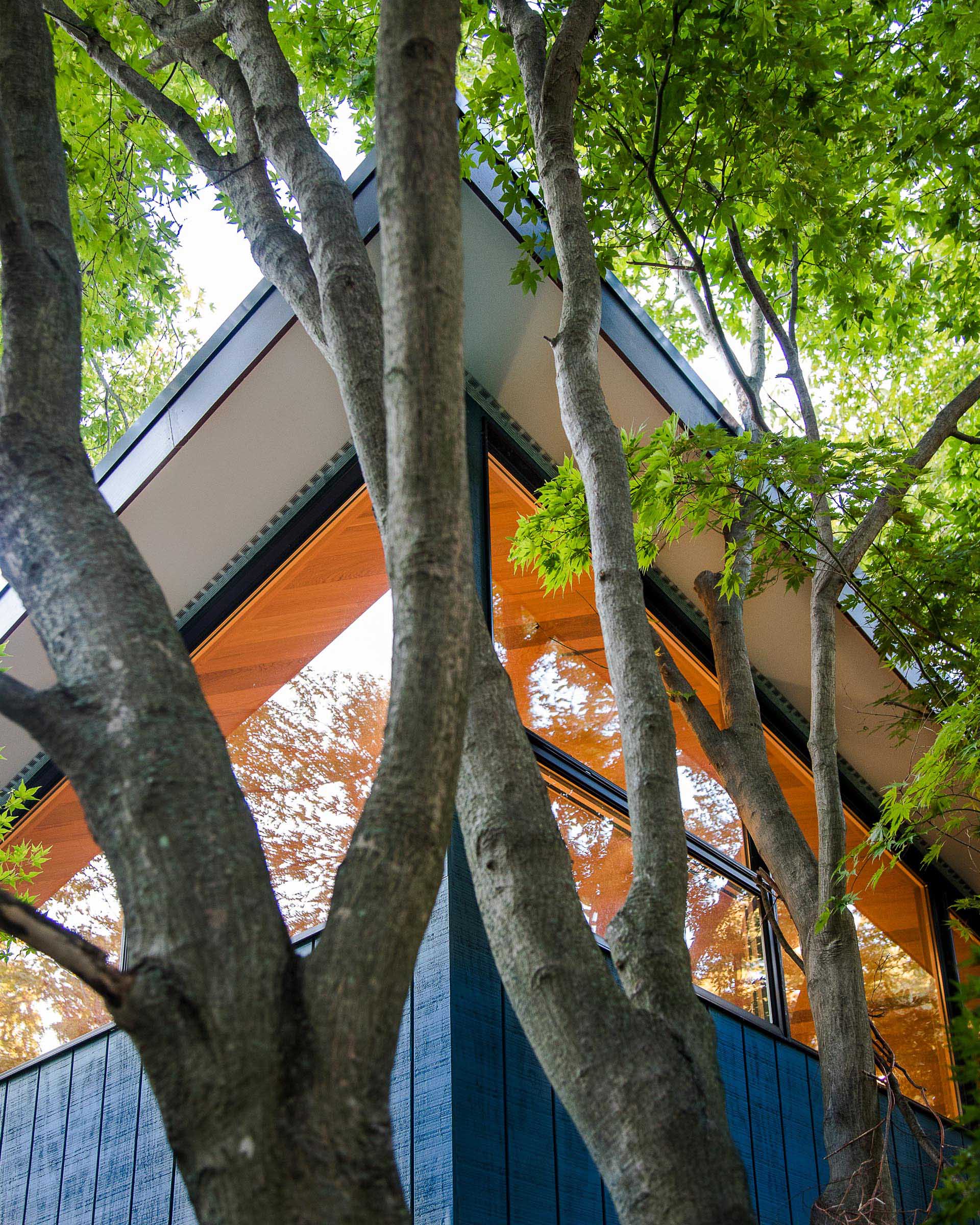 The blue exterior travels around to the rear of the home, where there's a deck that leads down to the backyard.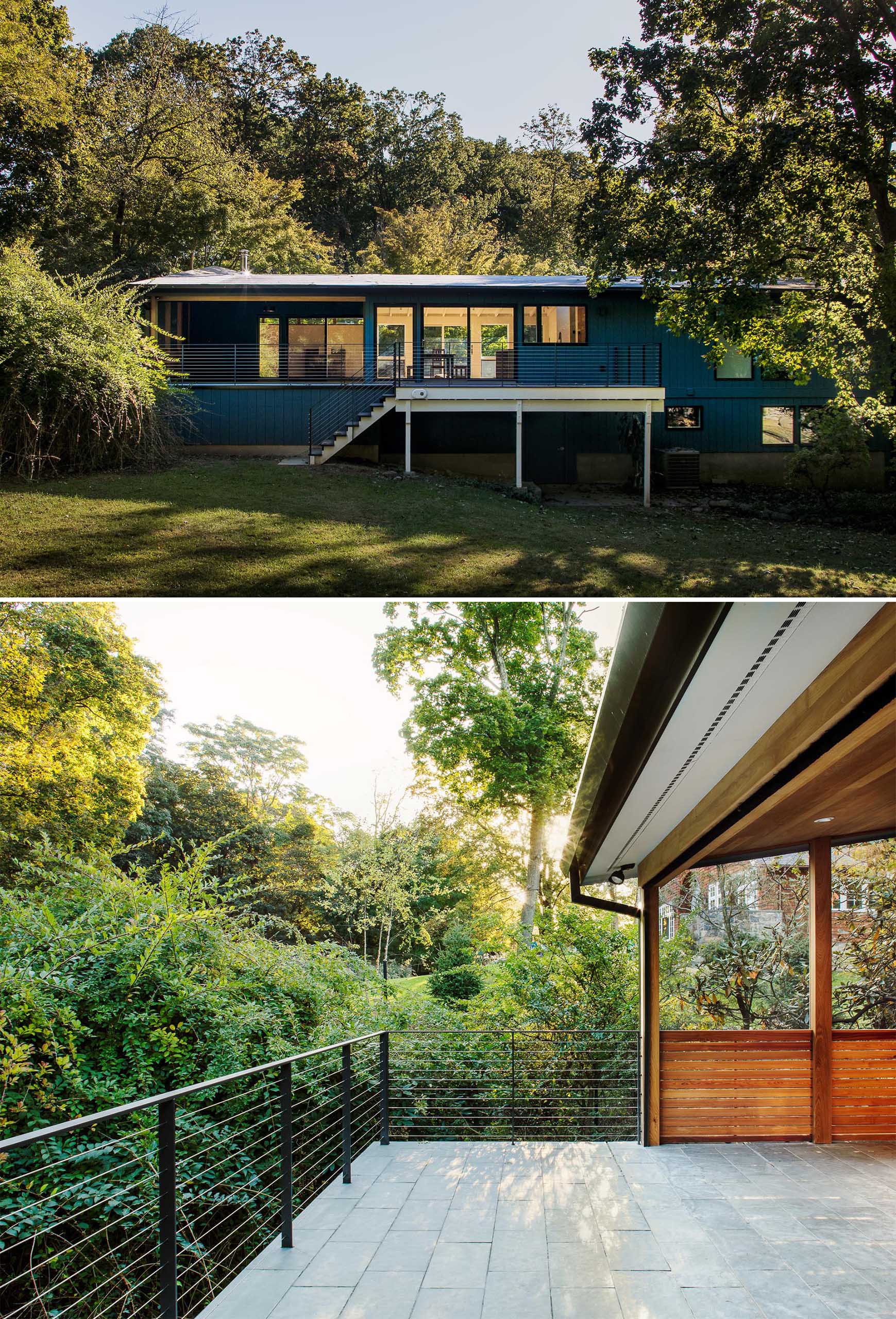 This is what the interior of the home looked like prior to the renovation.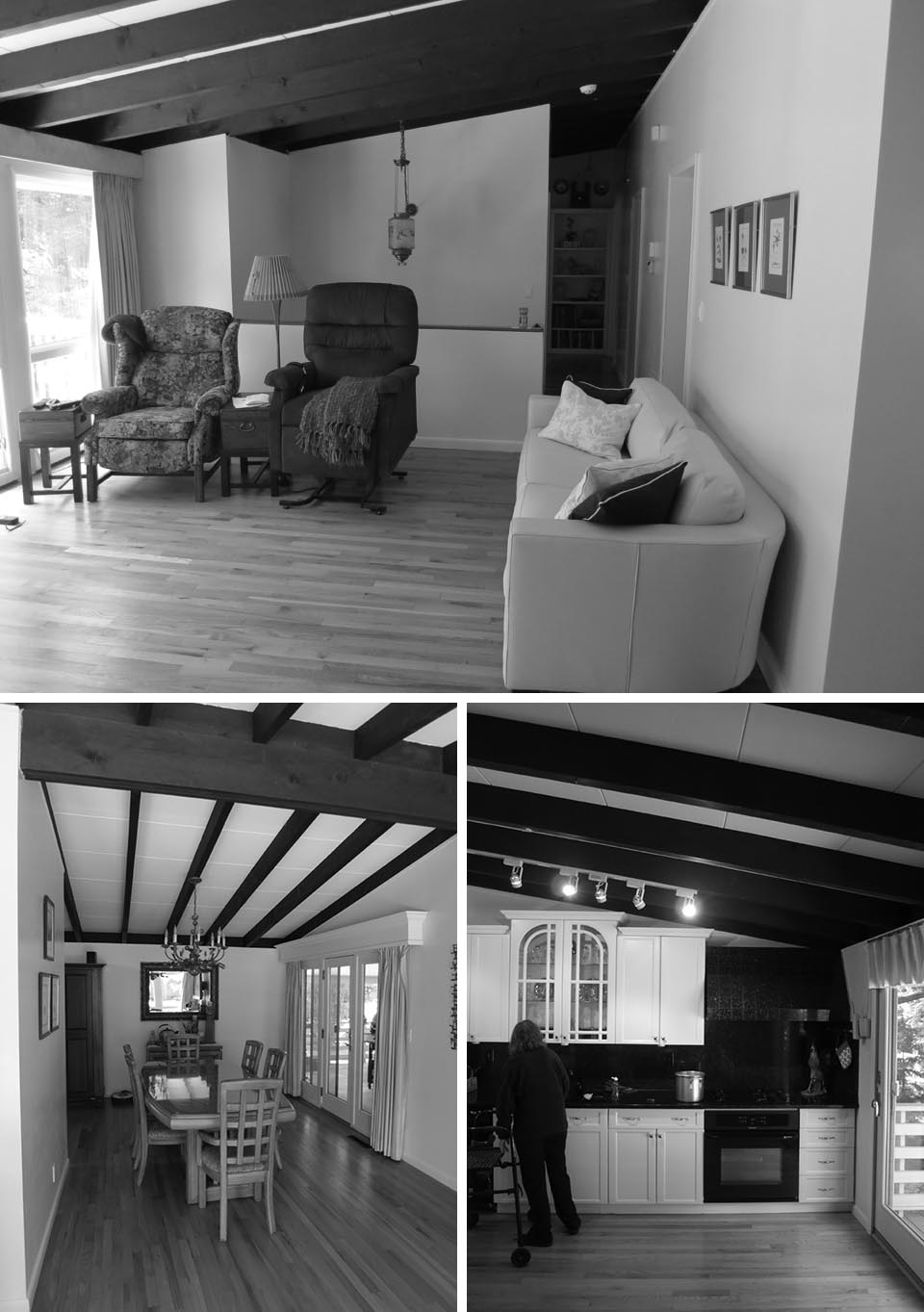 After, a new entryway with a custom-designed floating bench and wood slats opens up to the stairs that lead to the main social areas of the house.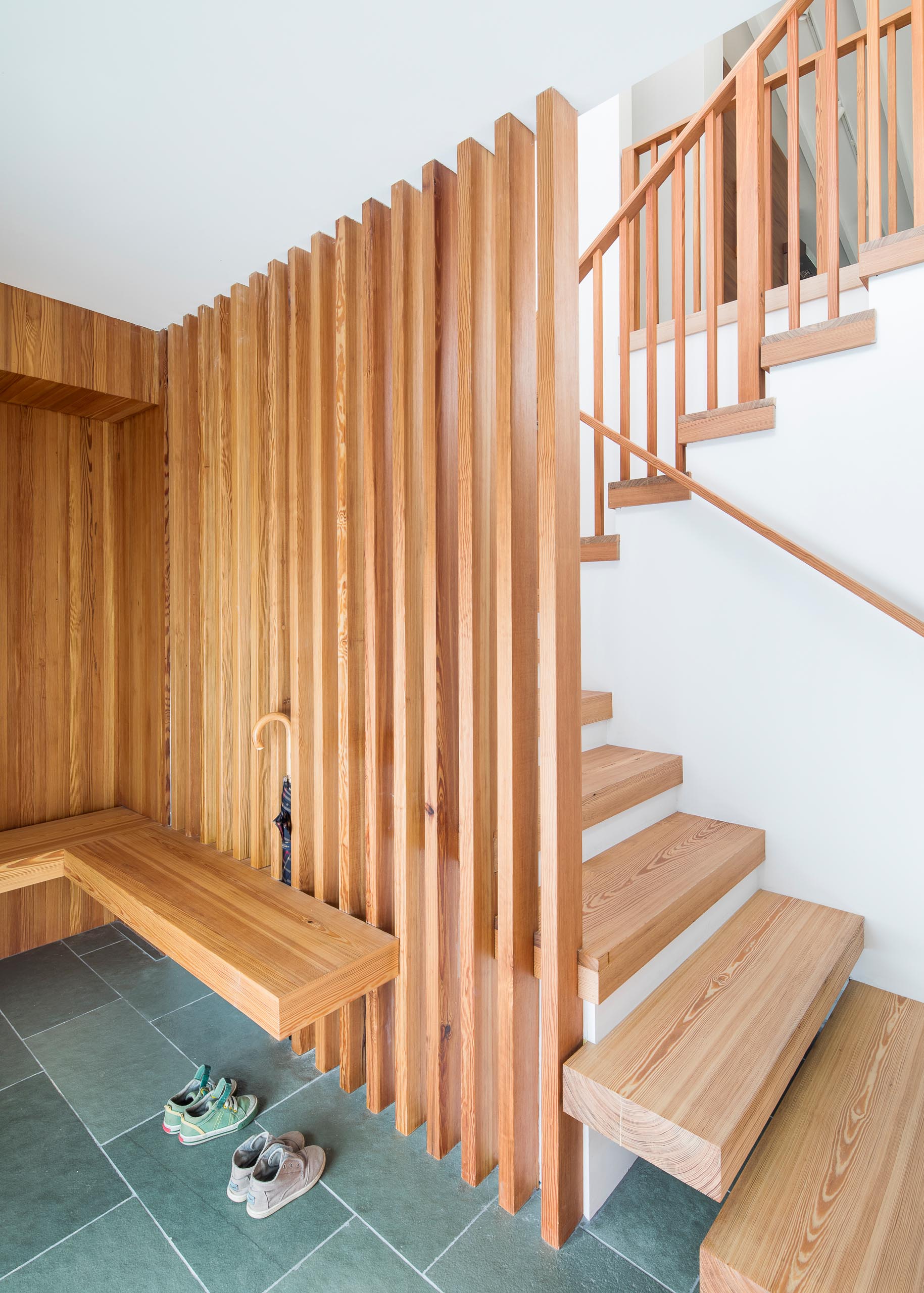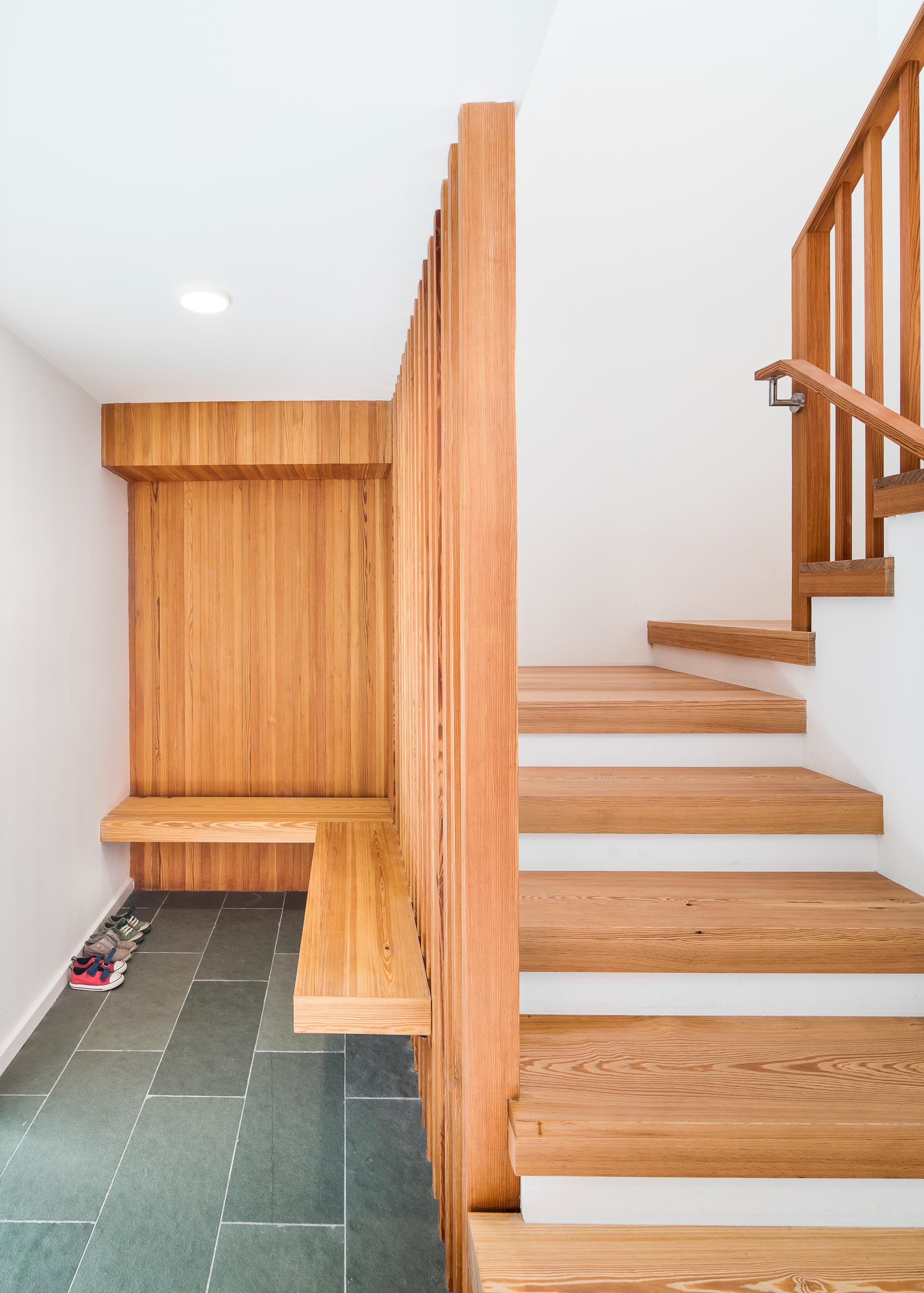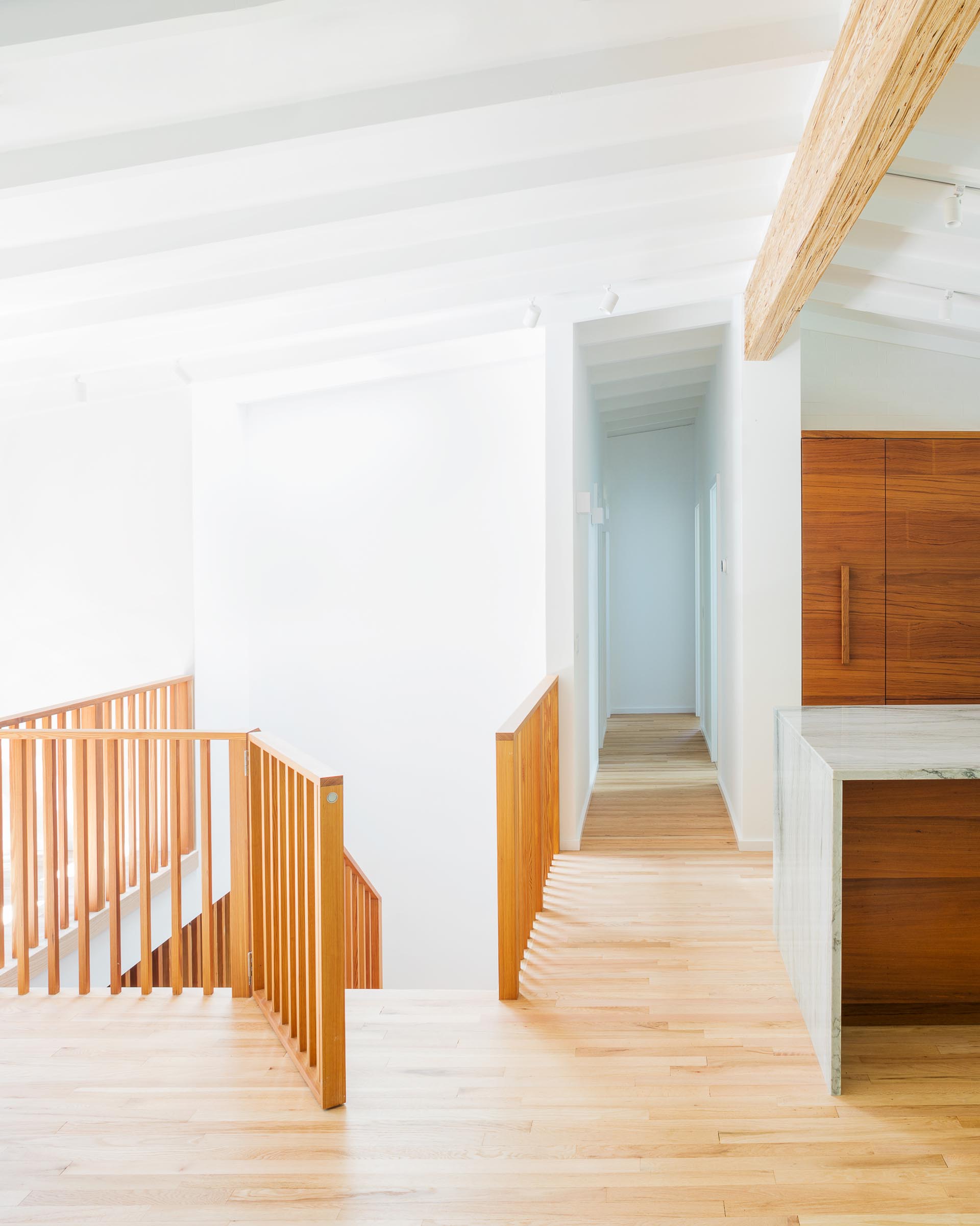 Through the strategic removal of interior walls, the addition of a new soaring roof over the living space, and the inclusion of lots of new windows, the somewhat dark and confined house was turned into a bright and airy oasis set amidst the trees.
The wood accents travel through to the living room, creating a warm and backdrop for the space, while a black fireplace creates a contrasting element.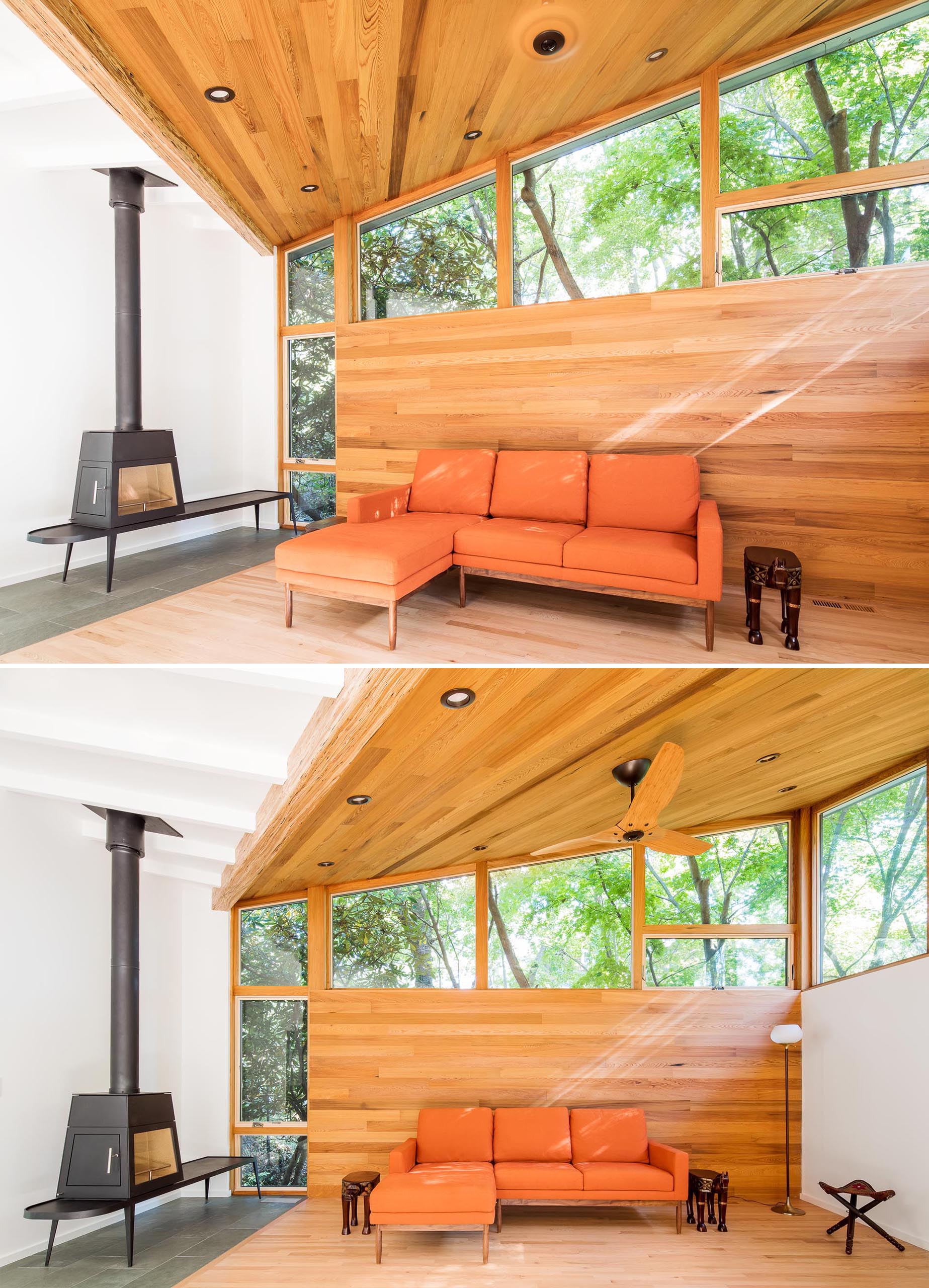 The remodeled kitchen includes wood cabinets, an island with a waterfall countertop, a white apron sink, and floating wood shelves.