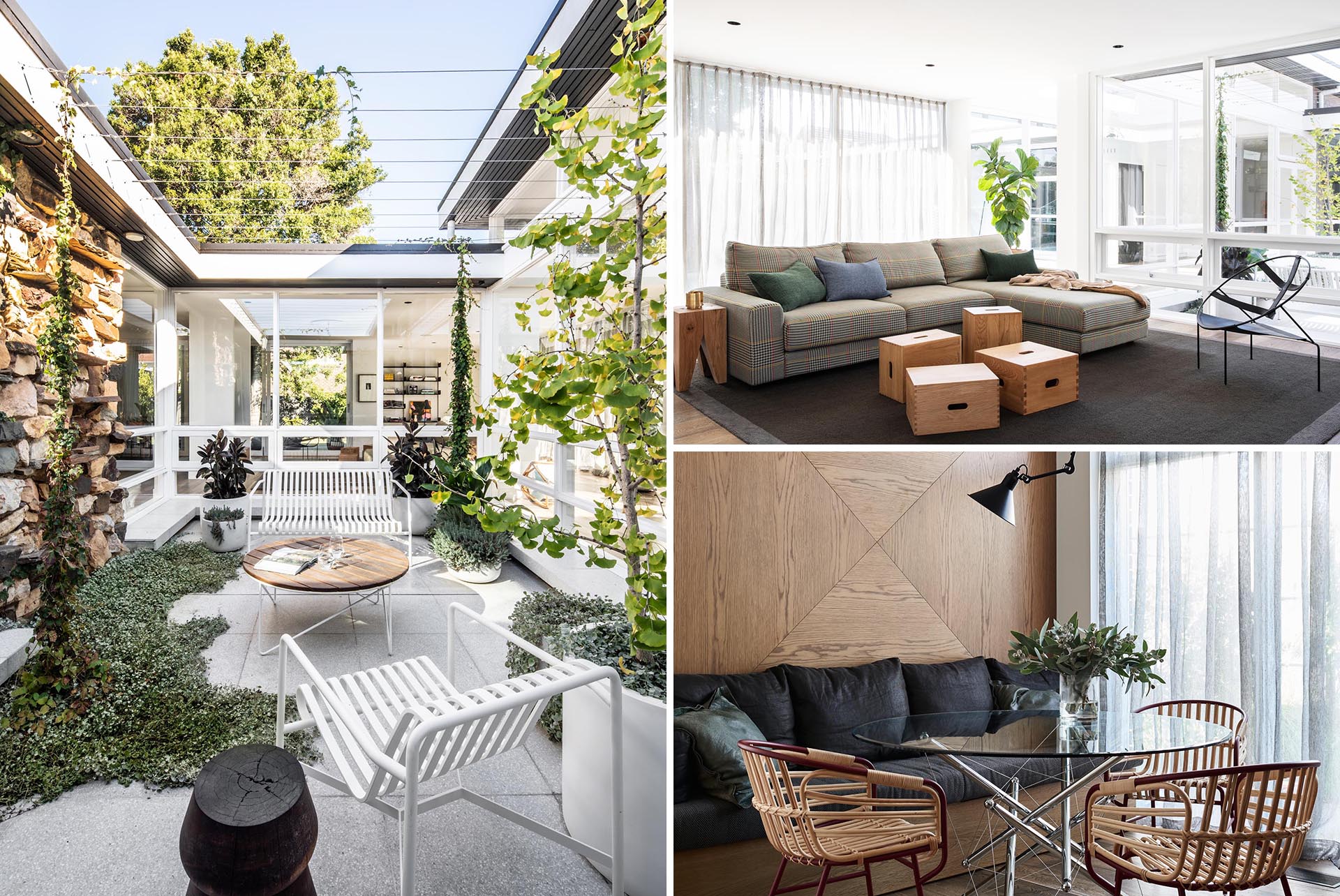 Chelsea Hing Interior Design Studio has given a contemporary new vision to a mid-century modern home in Brighton, Australia, that had been left untouched since the 1950s.
The centrally located light-drenched courtyard showcases the updated white theme that can be found inside and out. Over time, vines will create a shaded outdoor space that's furnished with planters and simple furniture.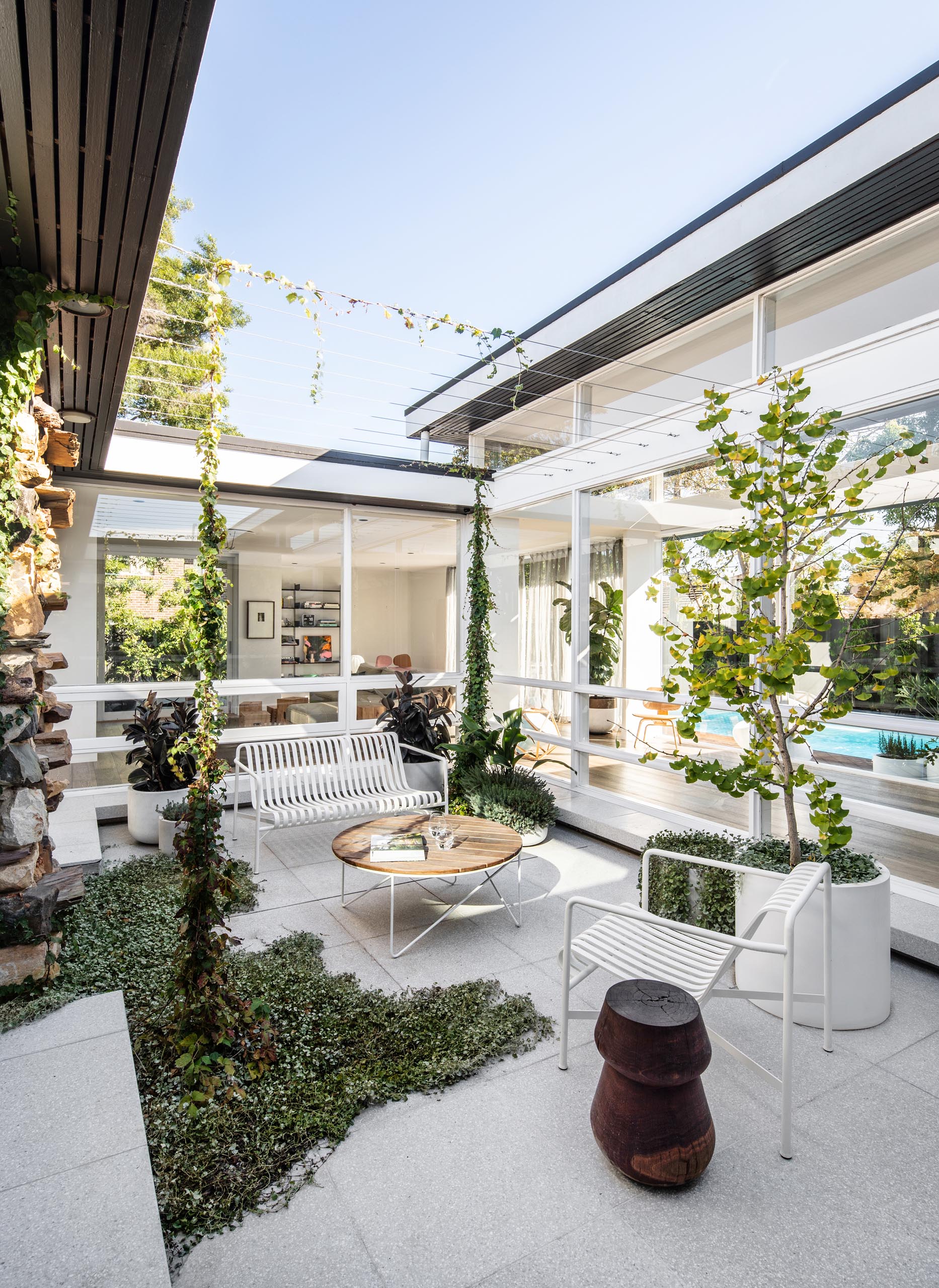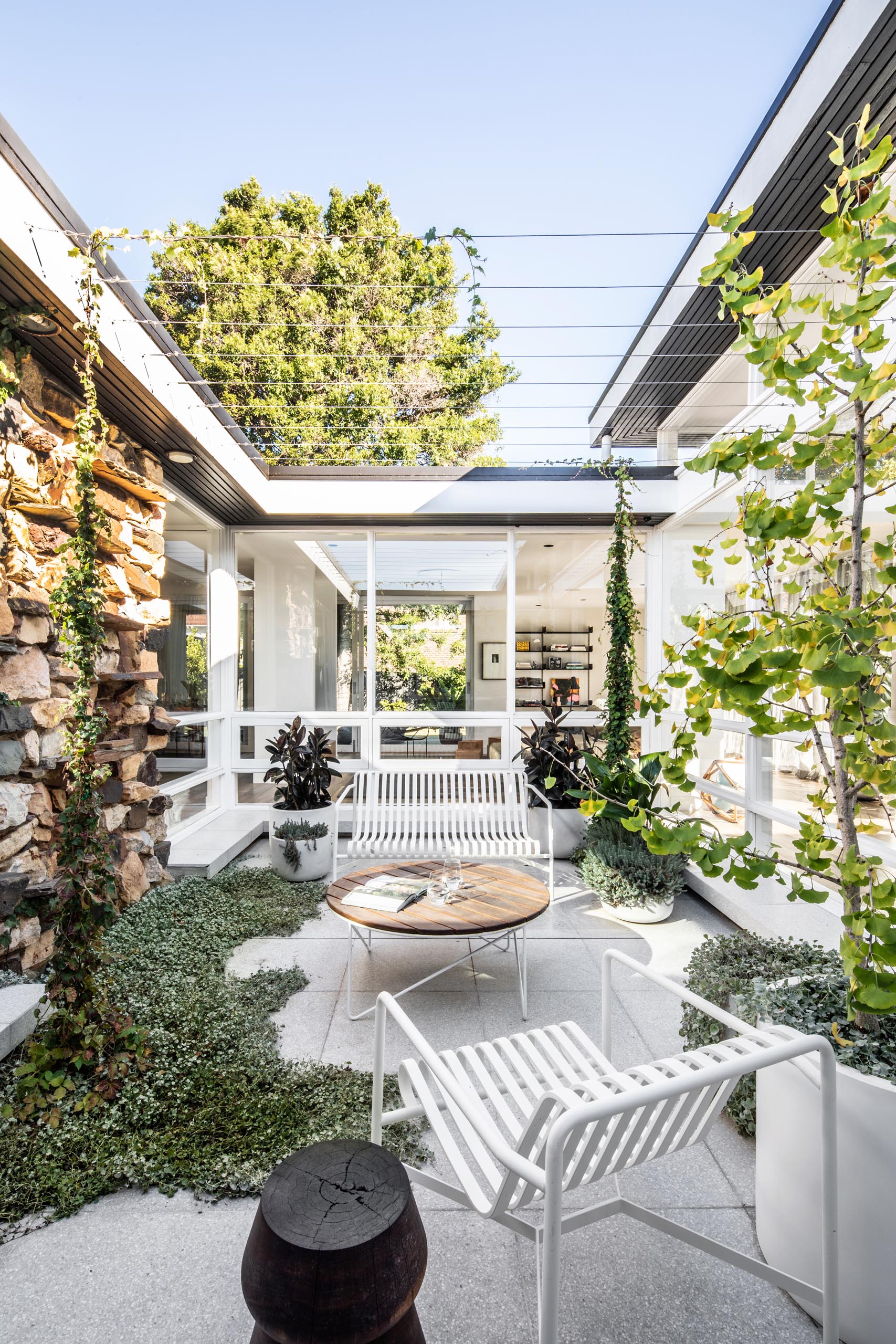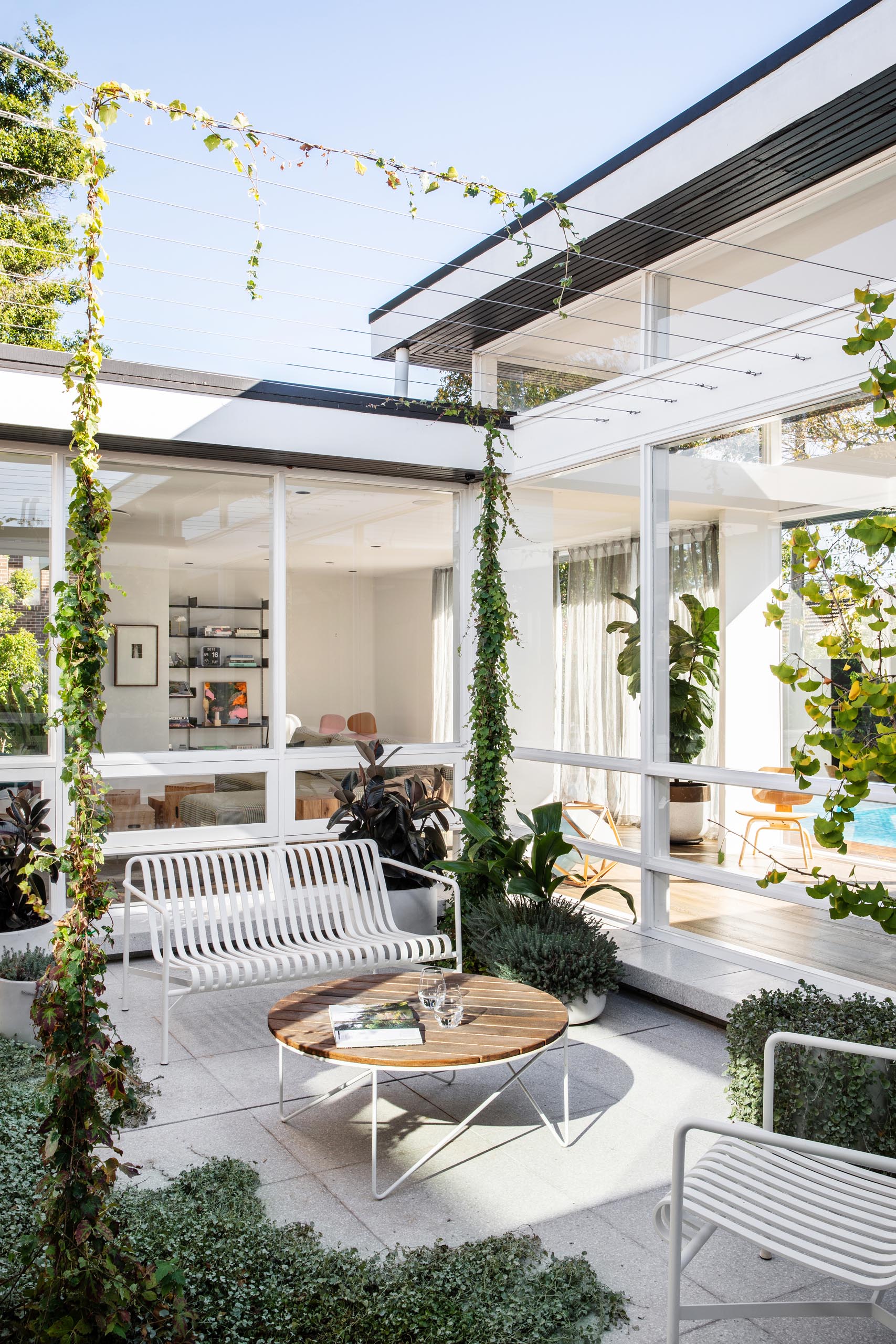 Inside, there are clean lines and a breezy-ness which was achieved by removing all the complicated design elements. The living room is defined by a large dark-colored rug, while wood boxes have been used to create a coffee table.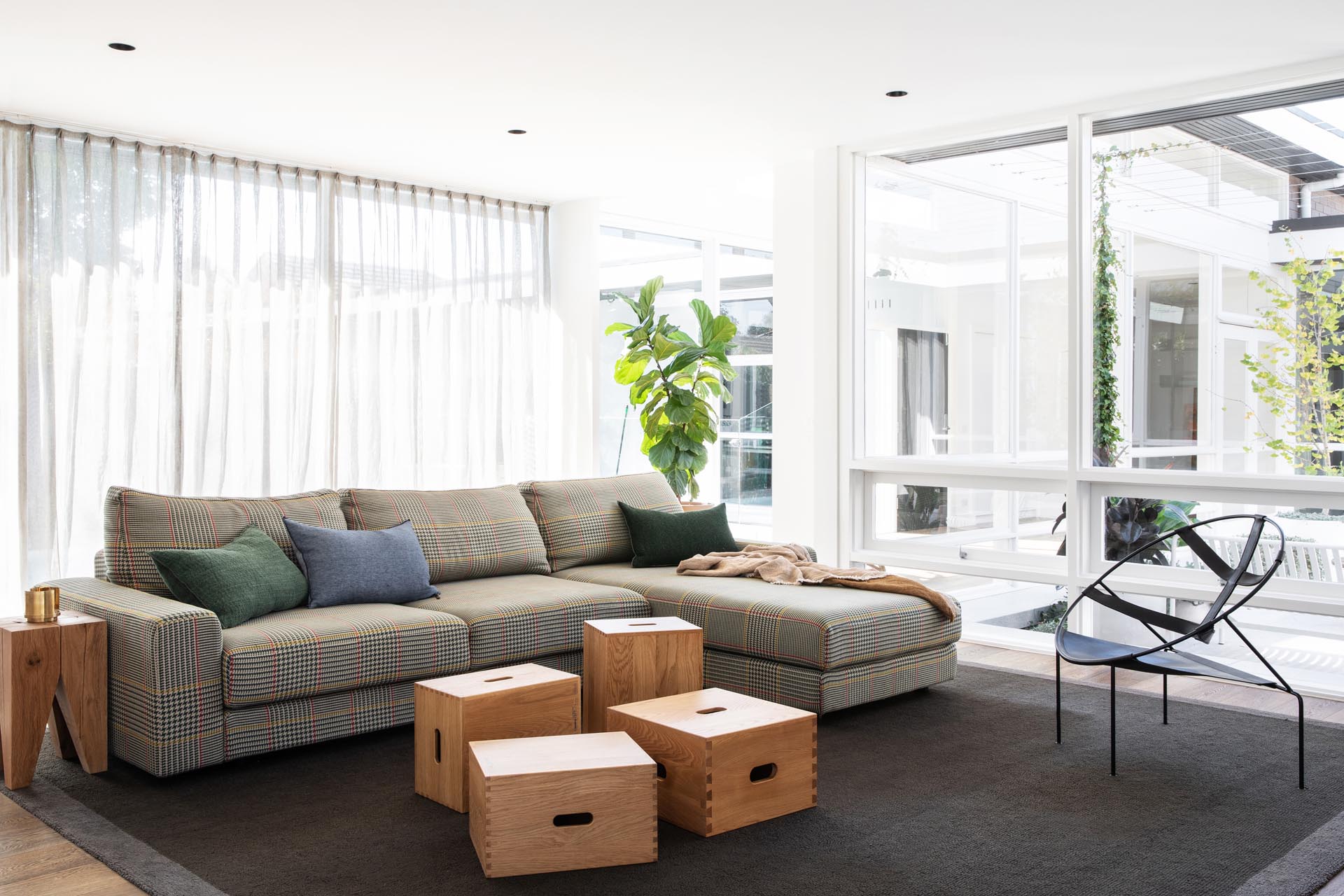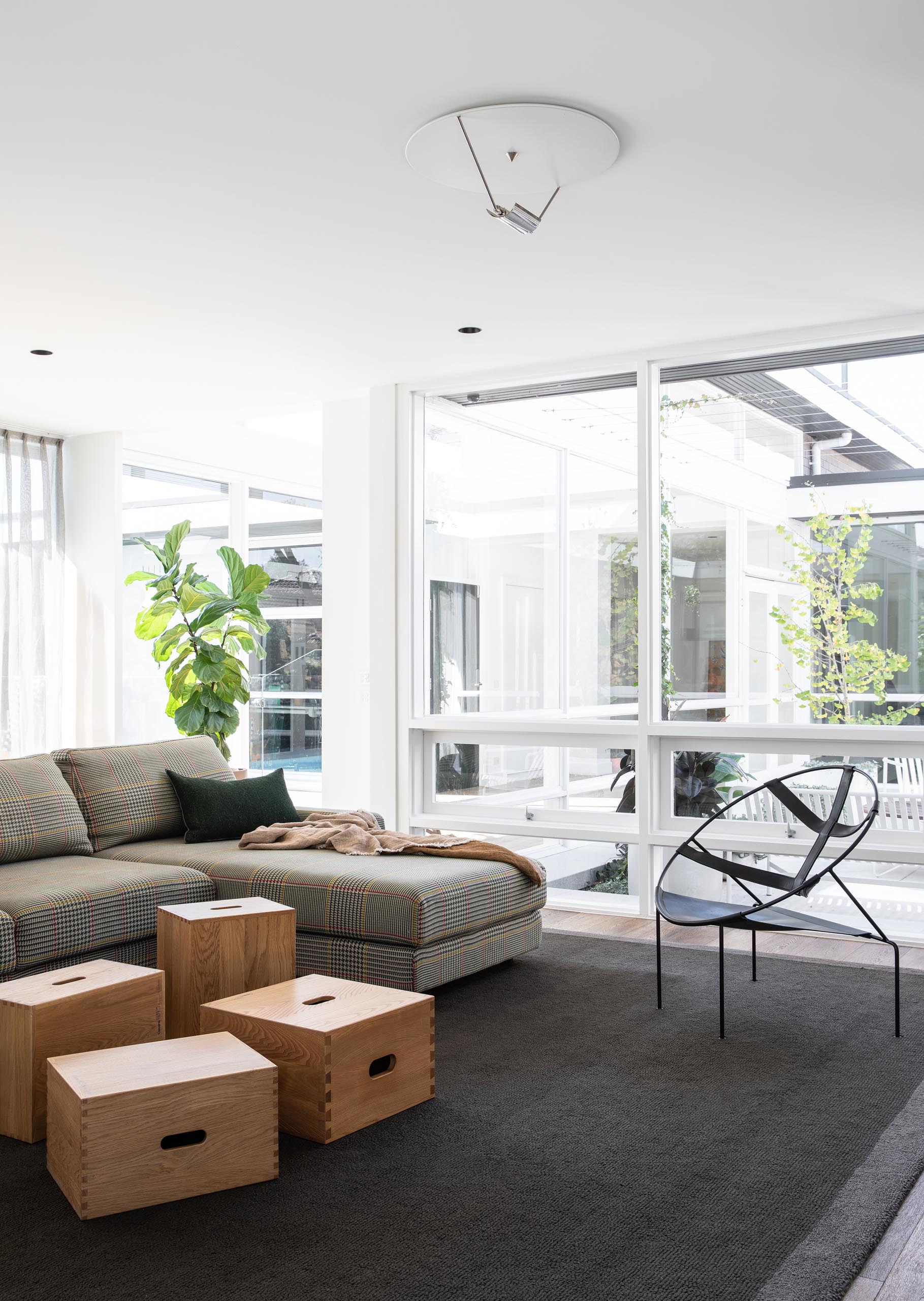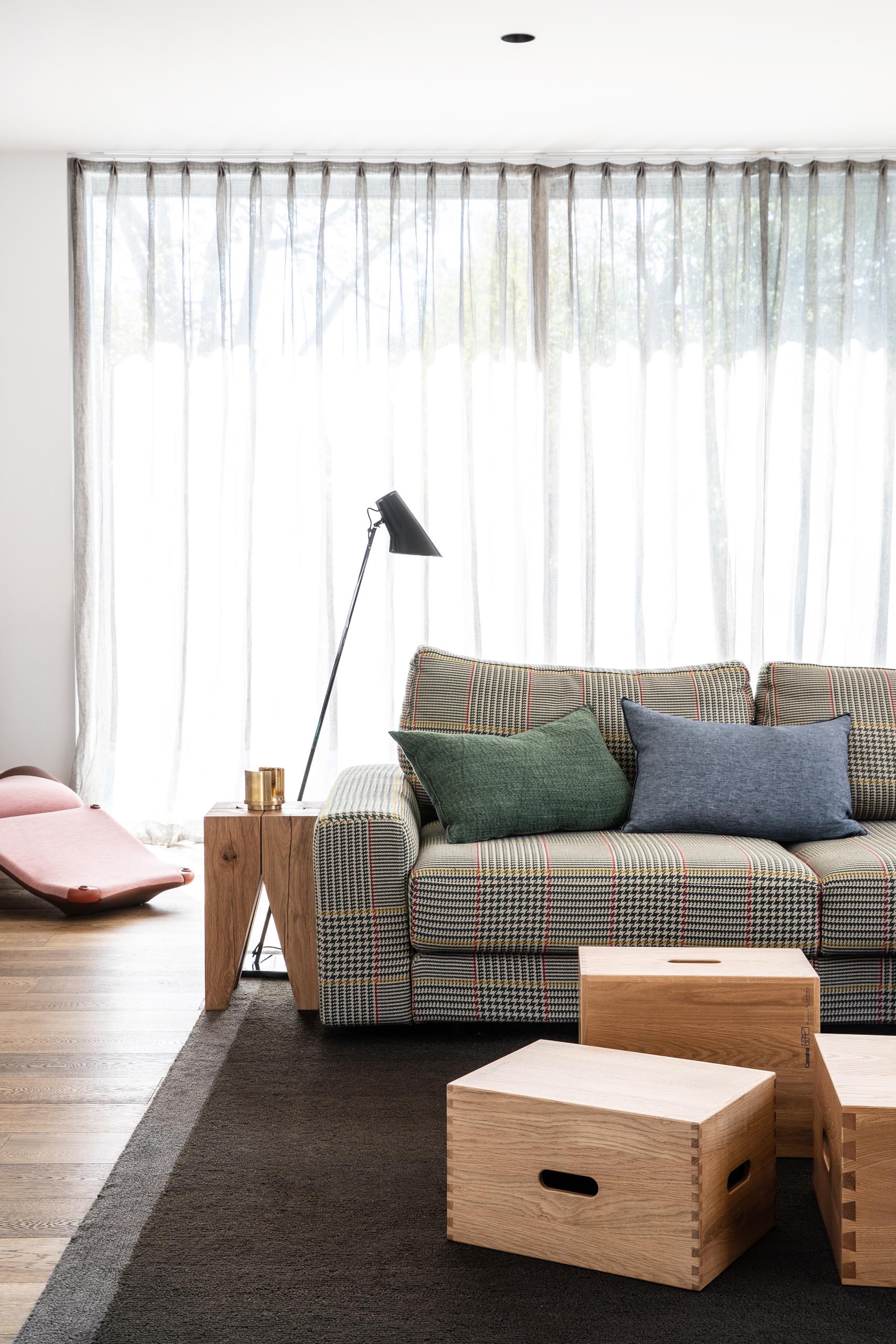 Tucked into the corner behind the living room is a small reading nook that includes a sculptural pink chaise, vertical art pieces, and a wall-mounted bookshelf.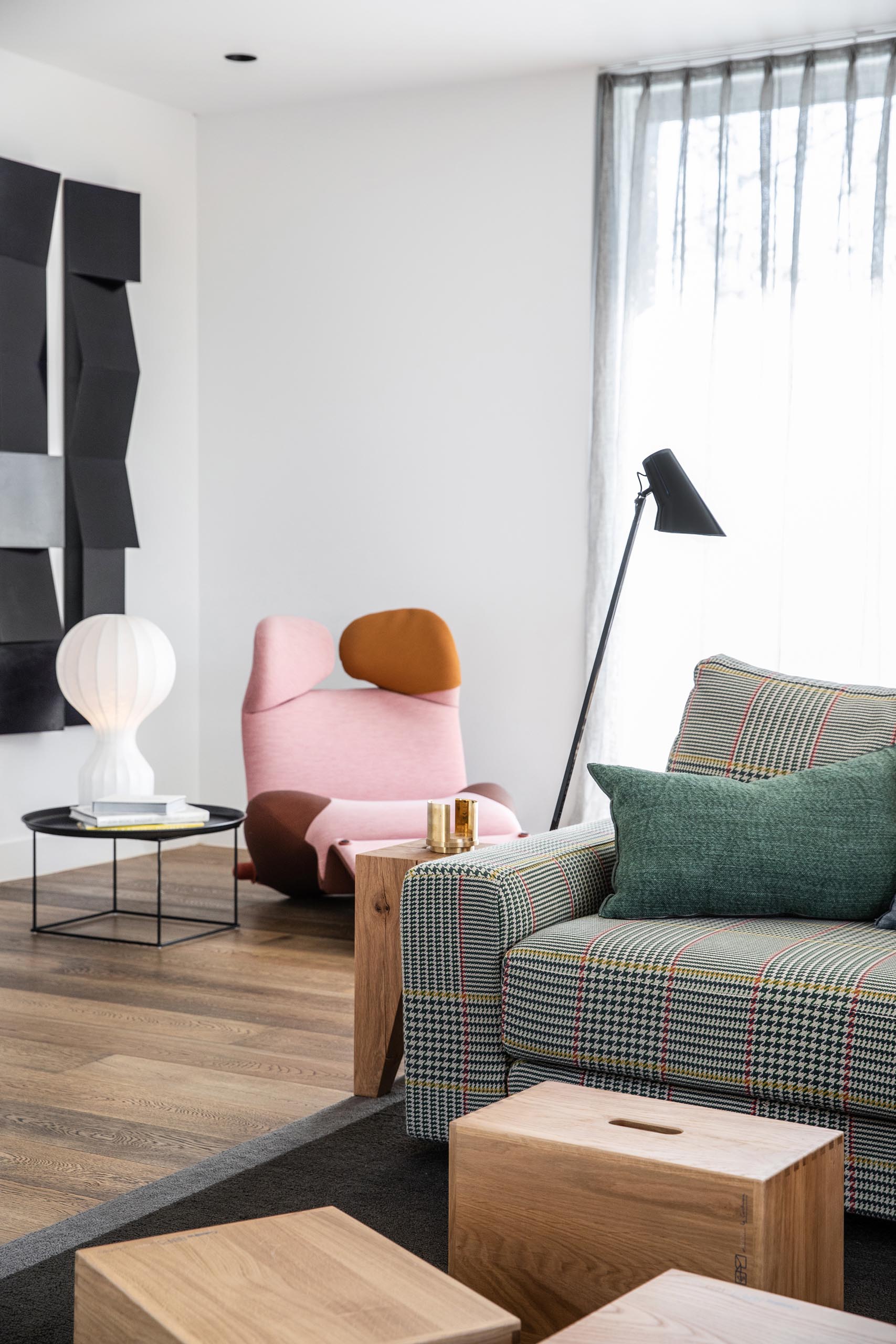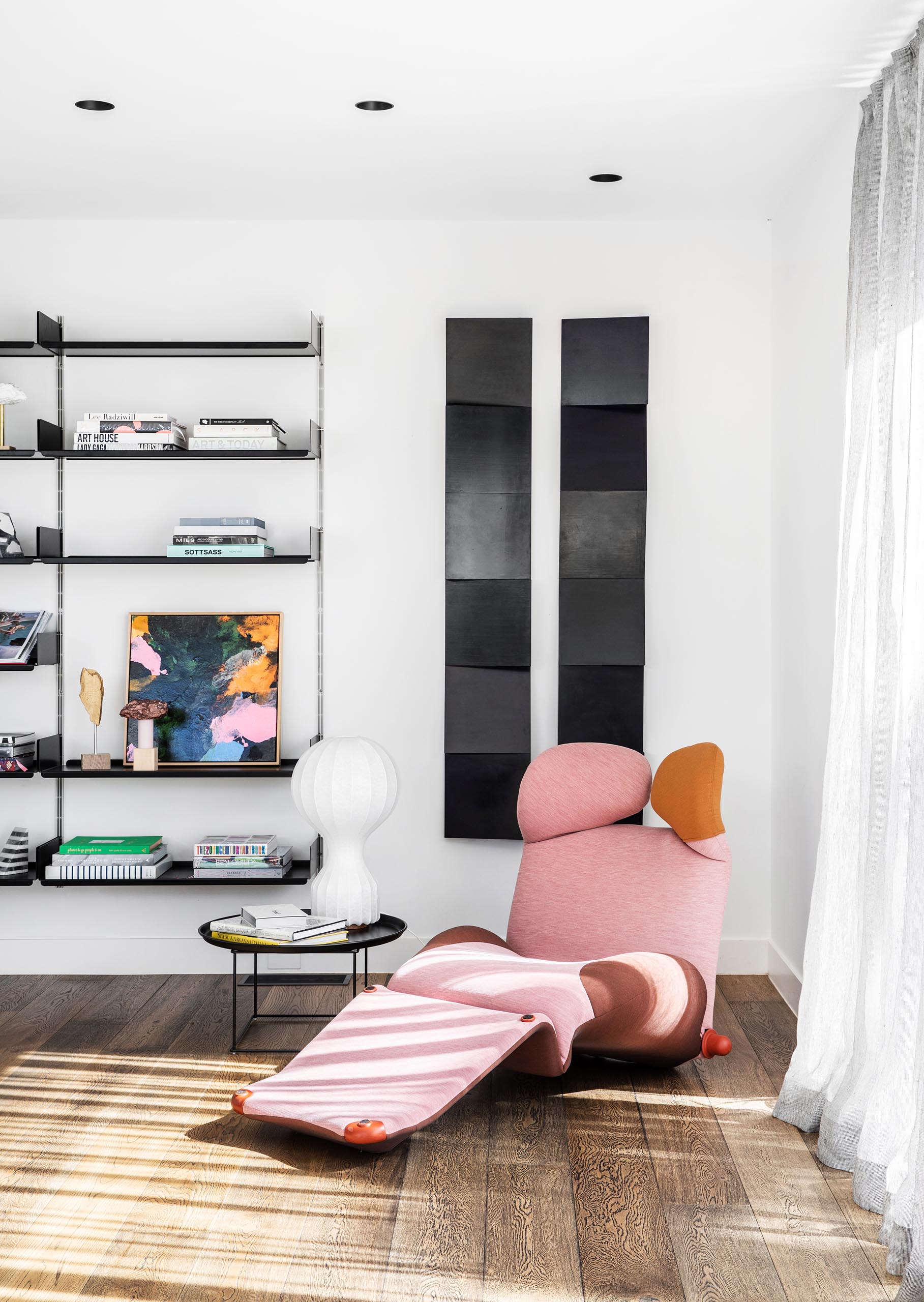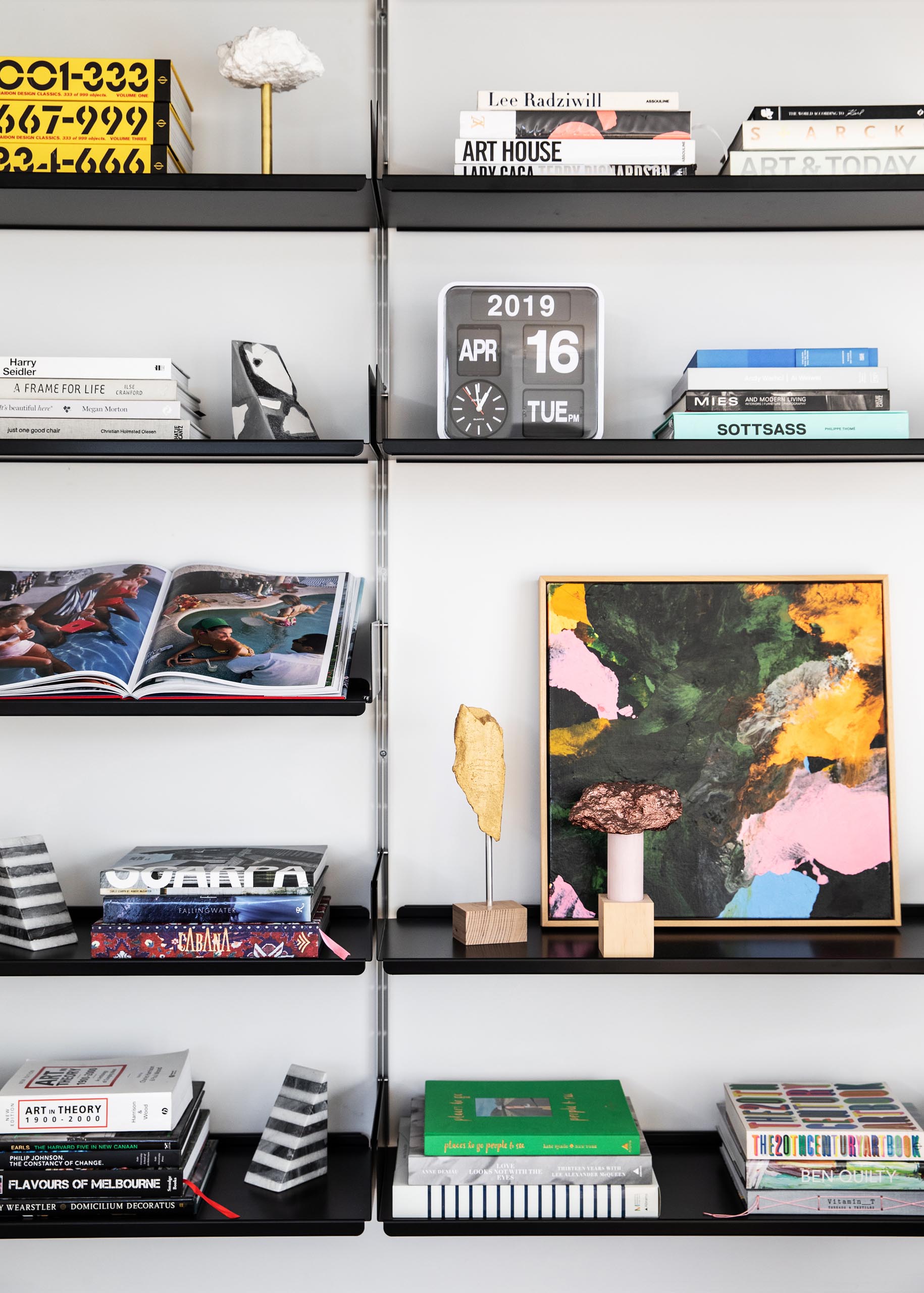 In the dining room, a wood accent wall provides a backdrop for a built-in bench with black cushions.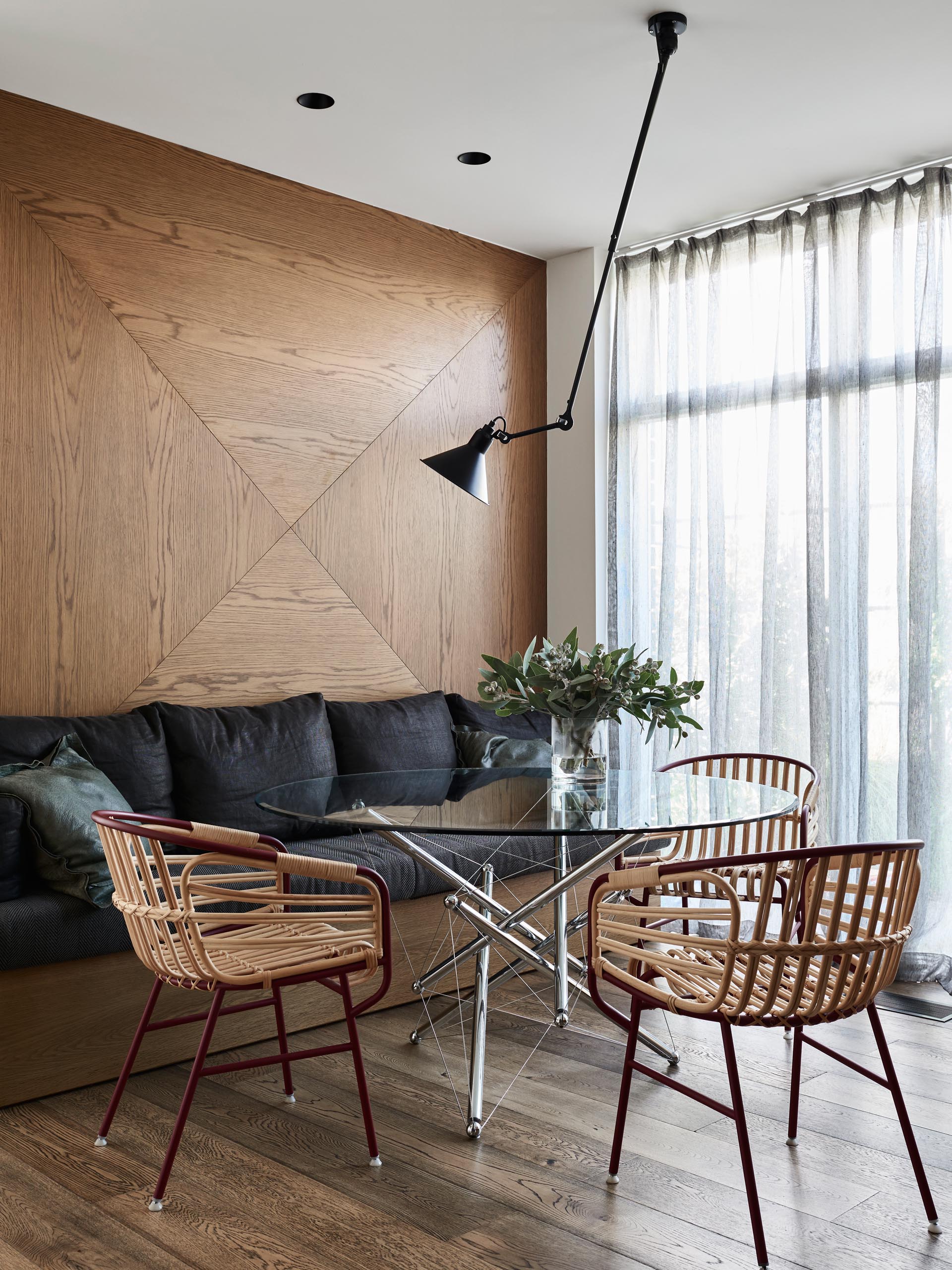 The kitchen has minimalist wood and white cabinets have been paired with a long island and a terracotta-colored tile backsplash that surrounds the window.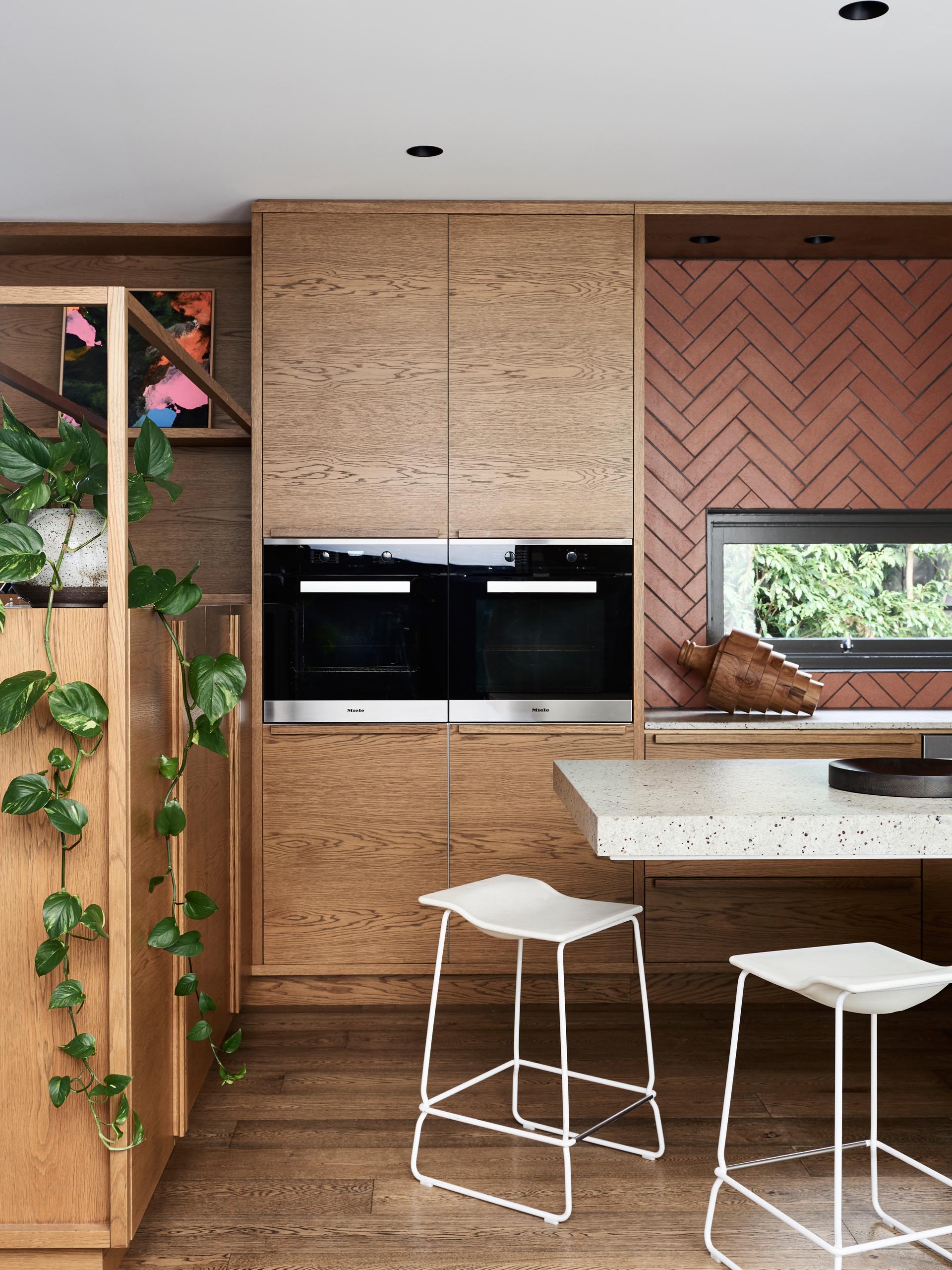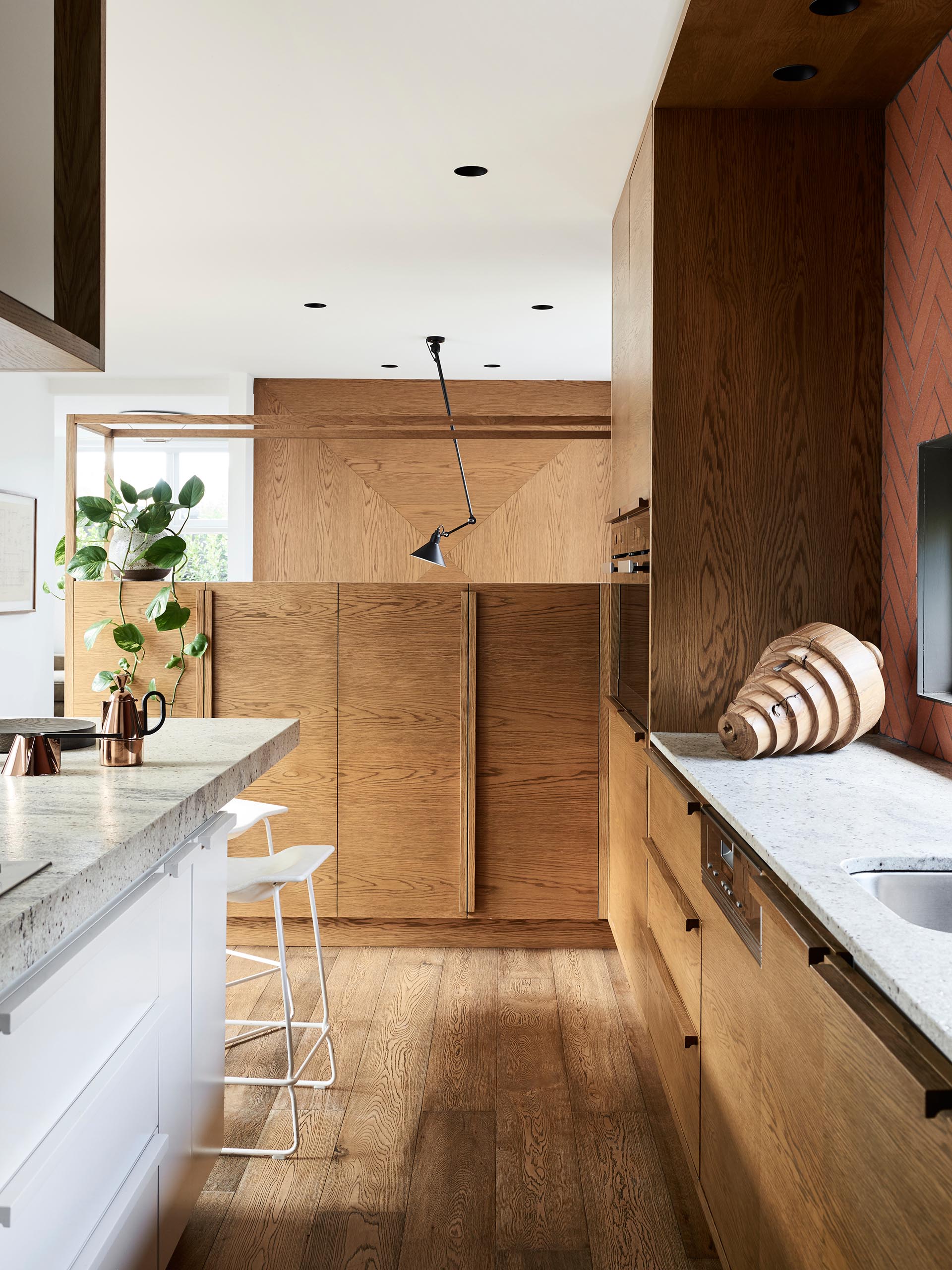 In the bedroom, an art piece and gray bedding add color to the room, while the metallic accents add a touch of glamour.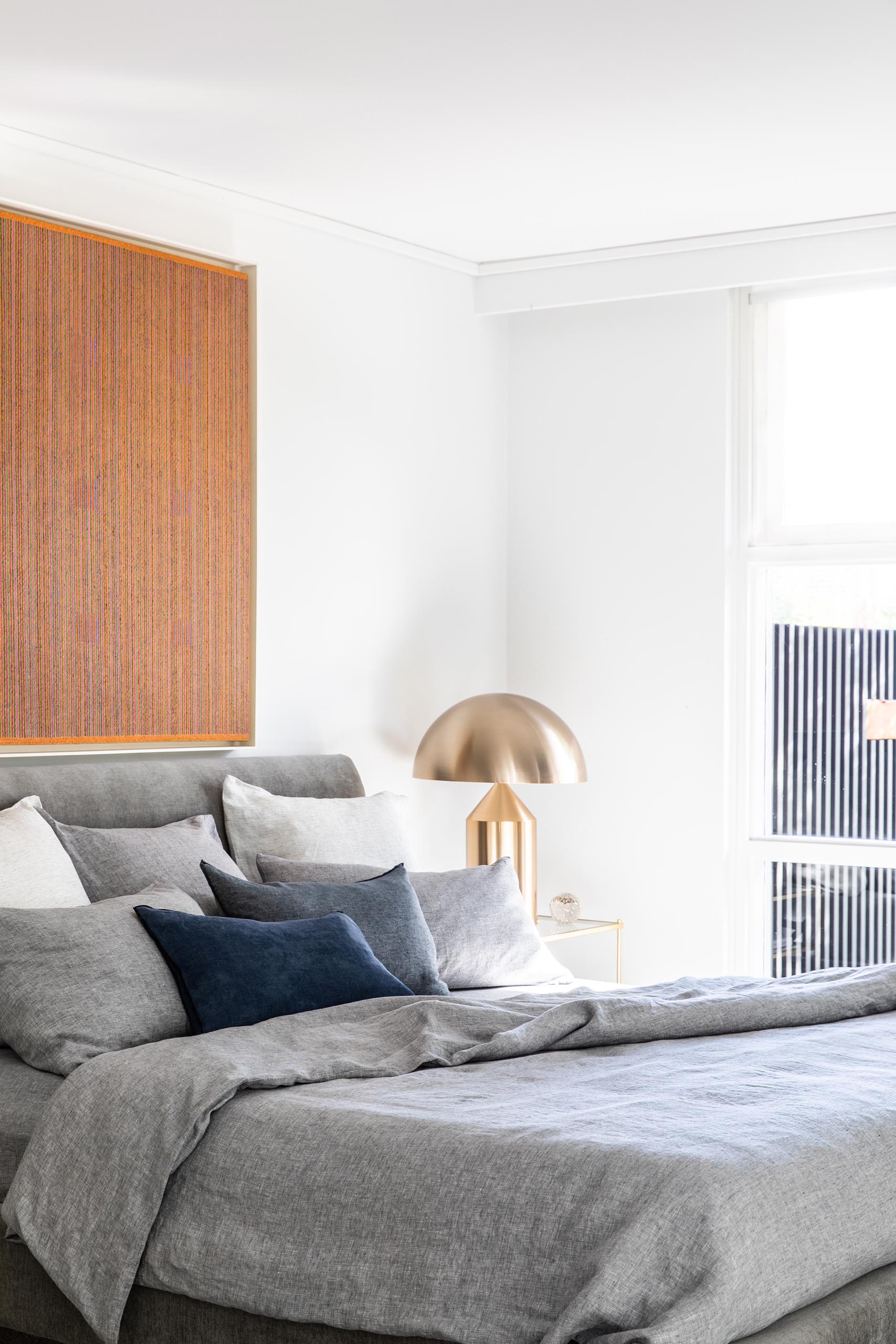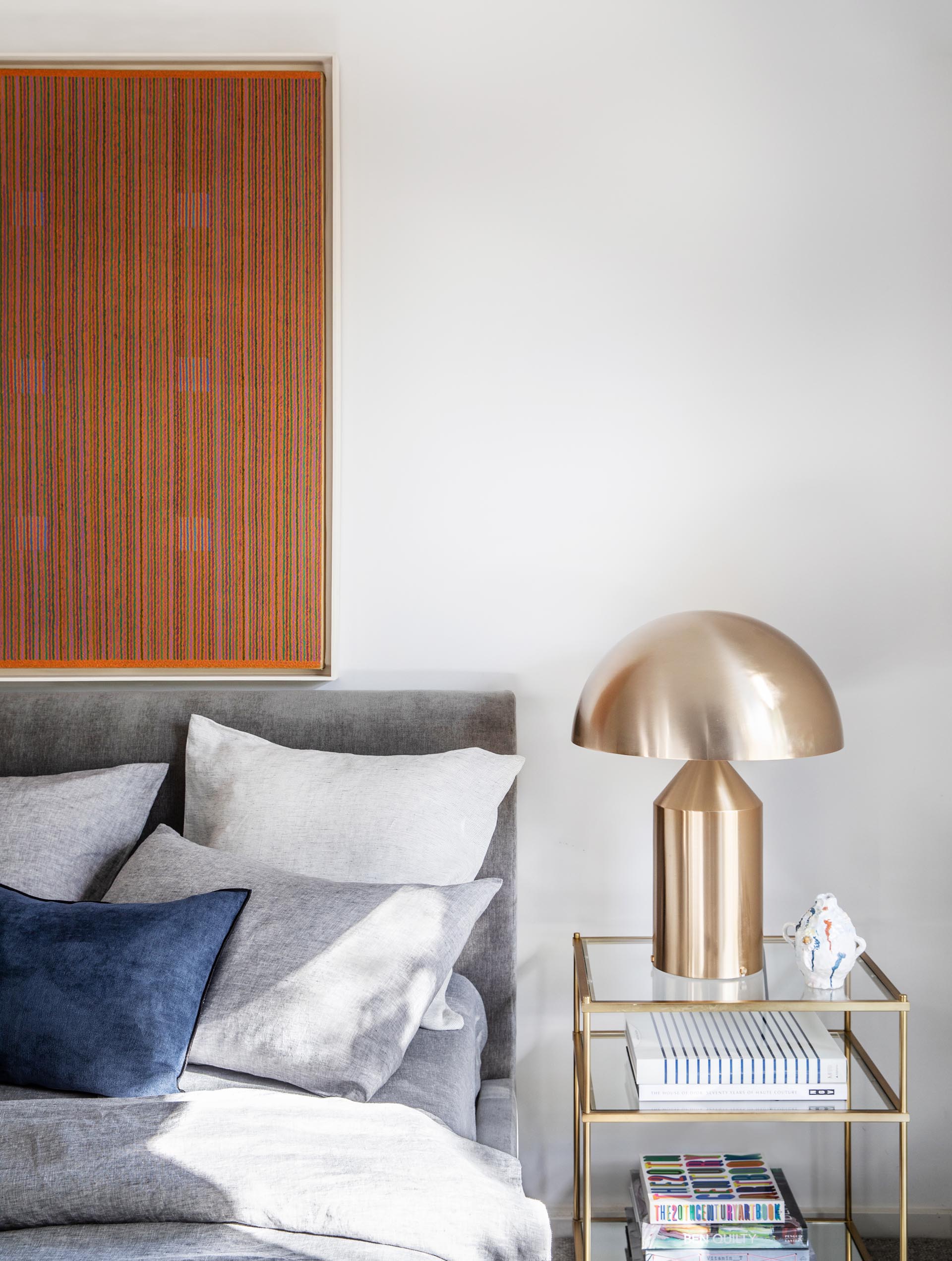 In the master bathroom, black tiles cover walls, while round mirrors hang above white vanities with under-mount sinks. On the opposite wall, there's a large oval freestanding bathtub. A doorway between the vanities opens to reveal the walk-in closet that showcases dark wood cabinetry with metal and leather drawer pulls.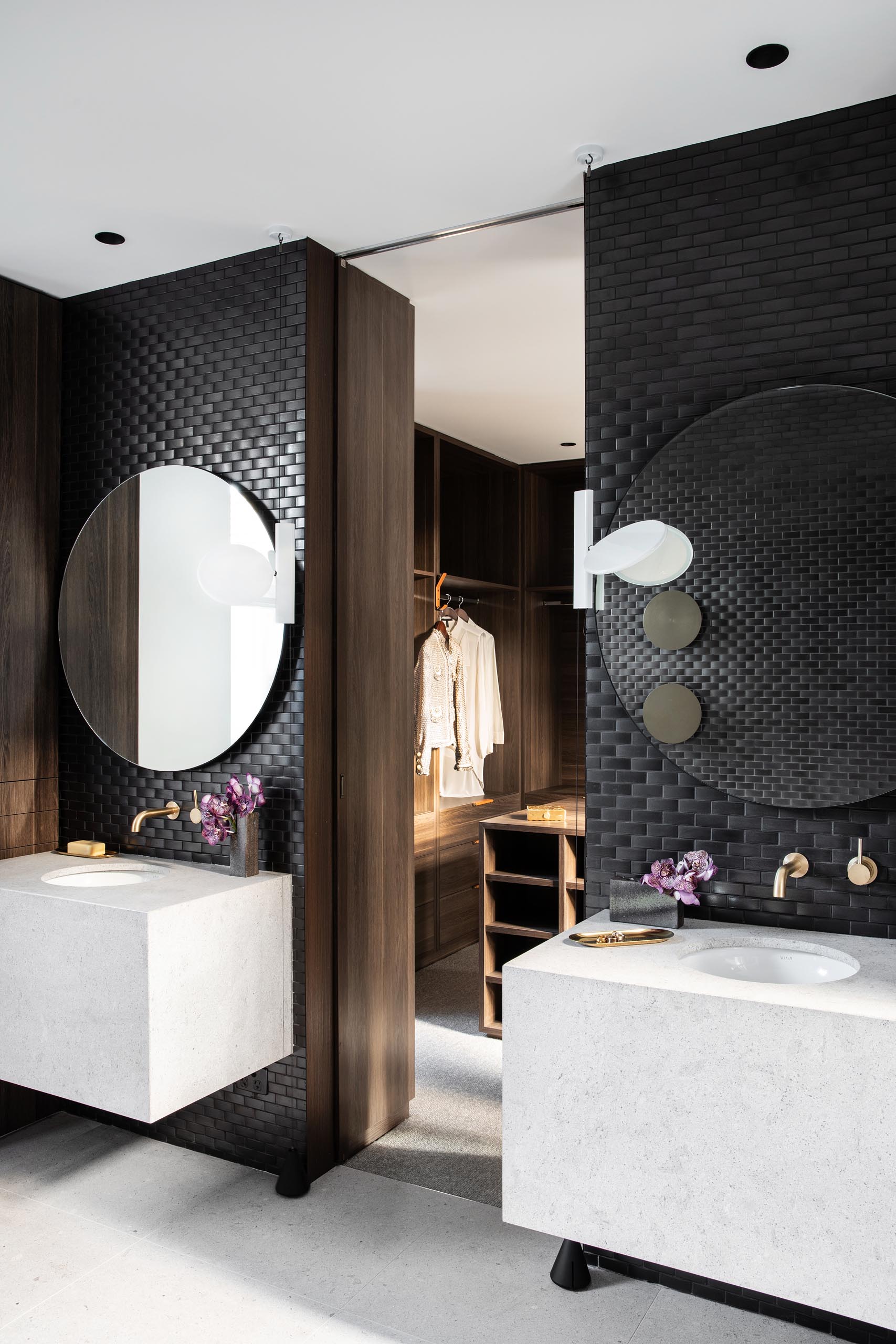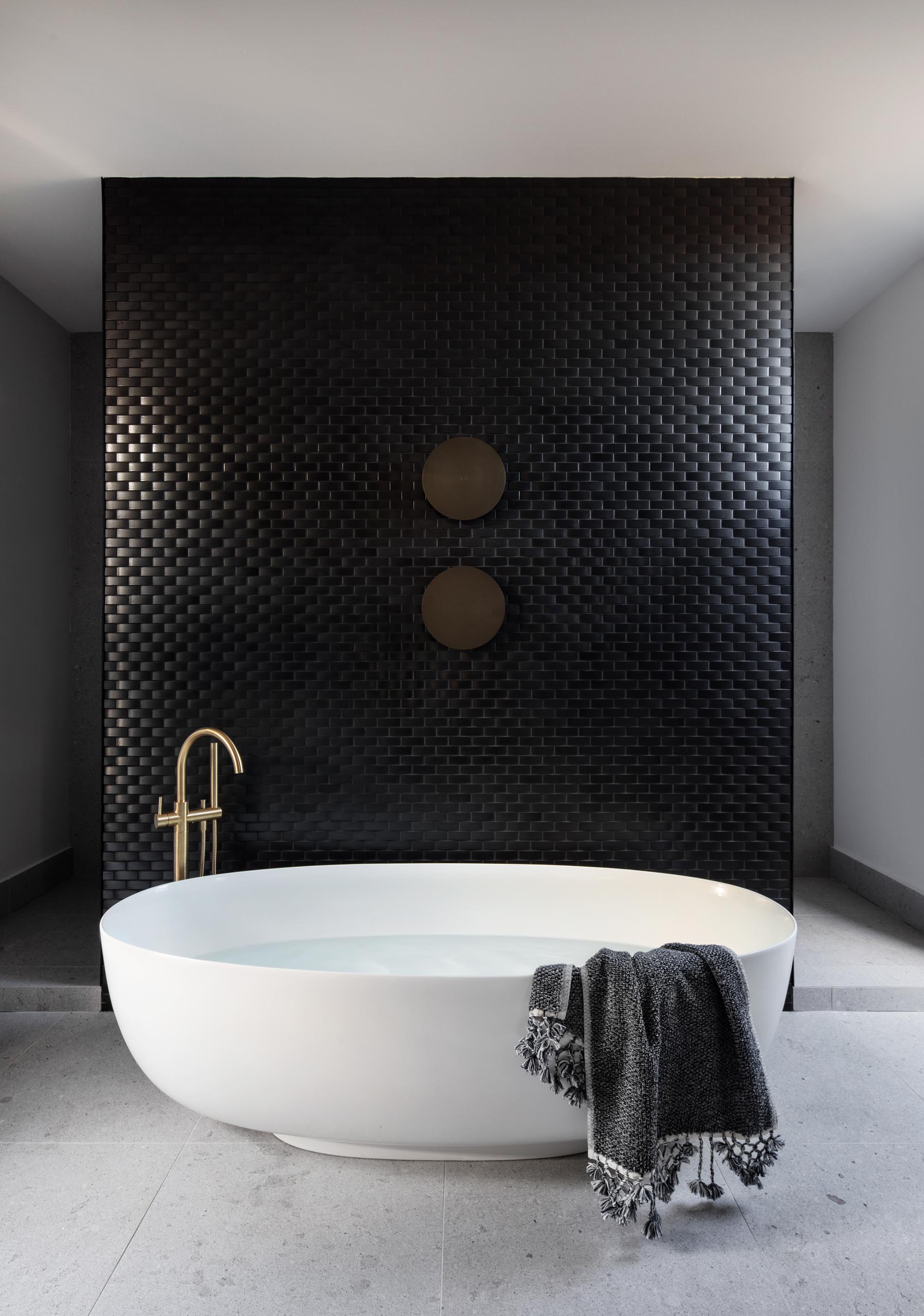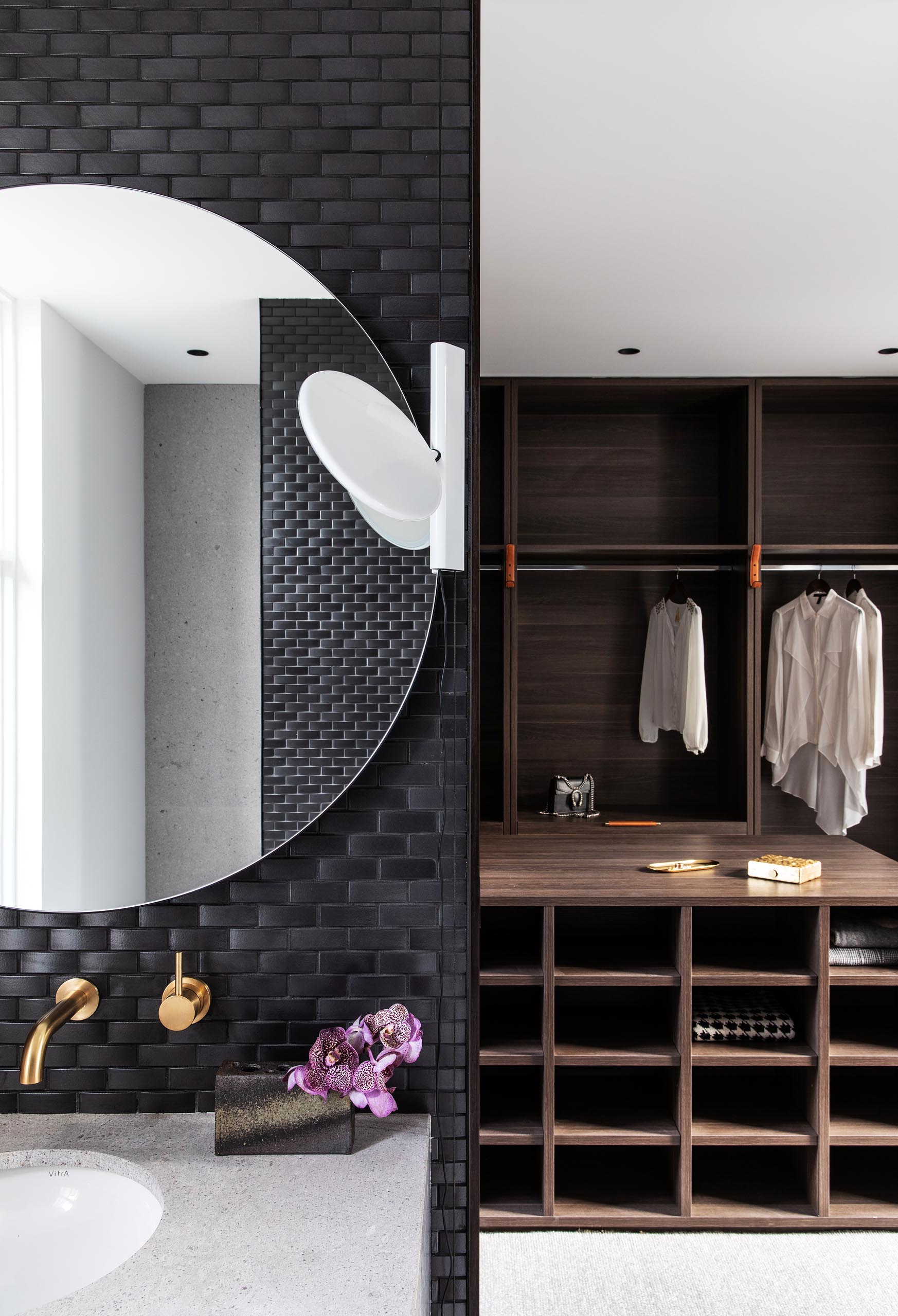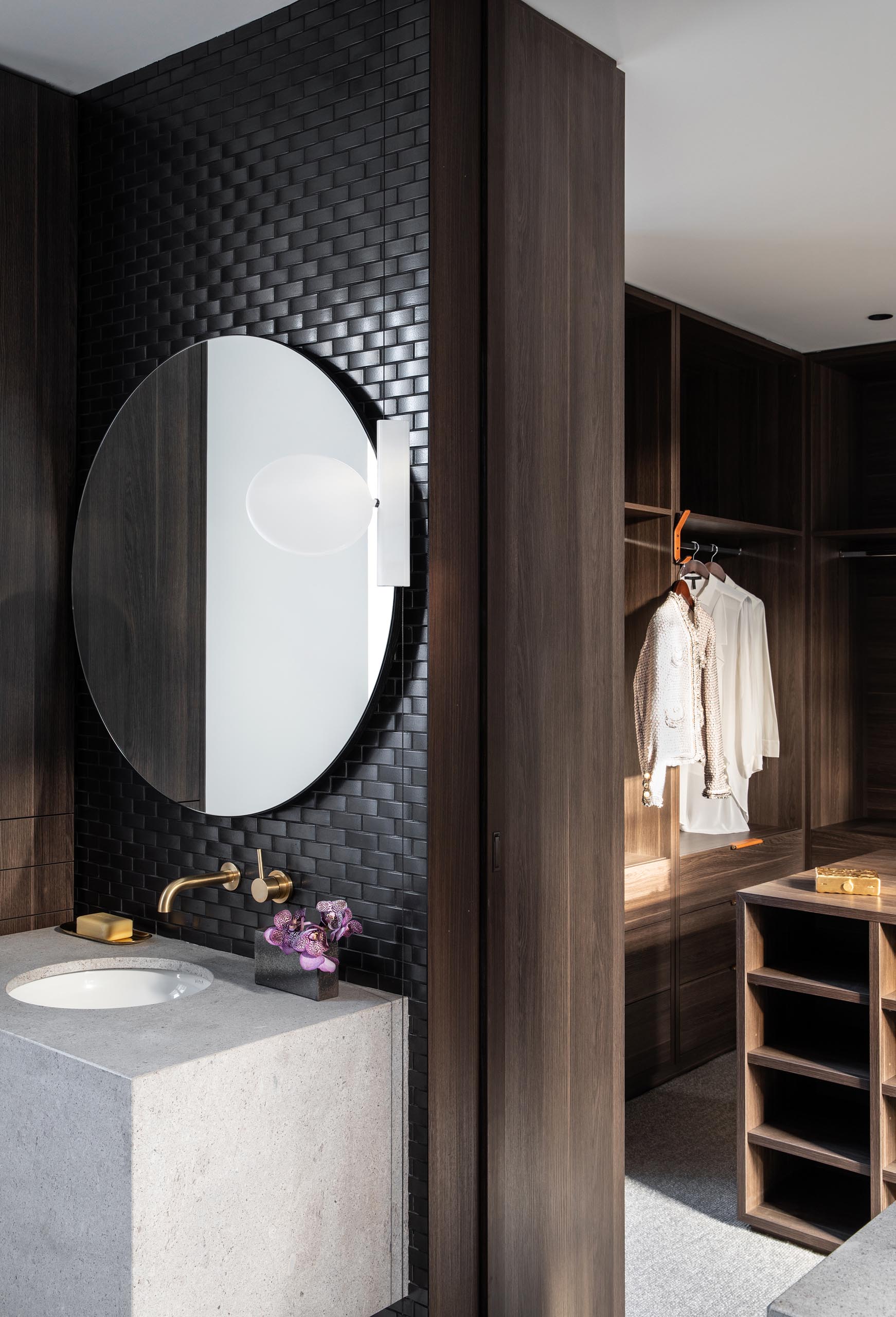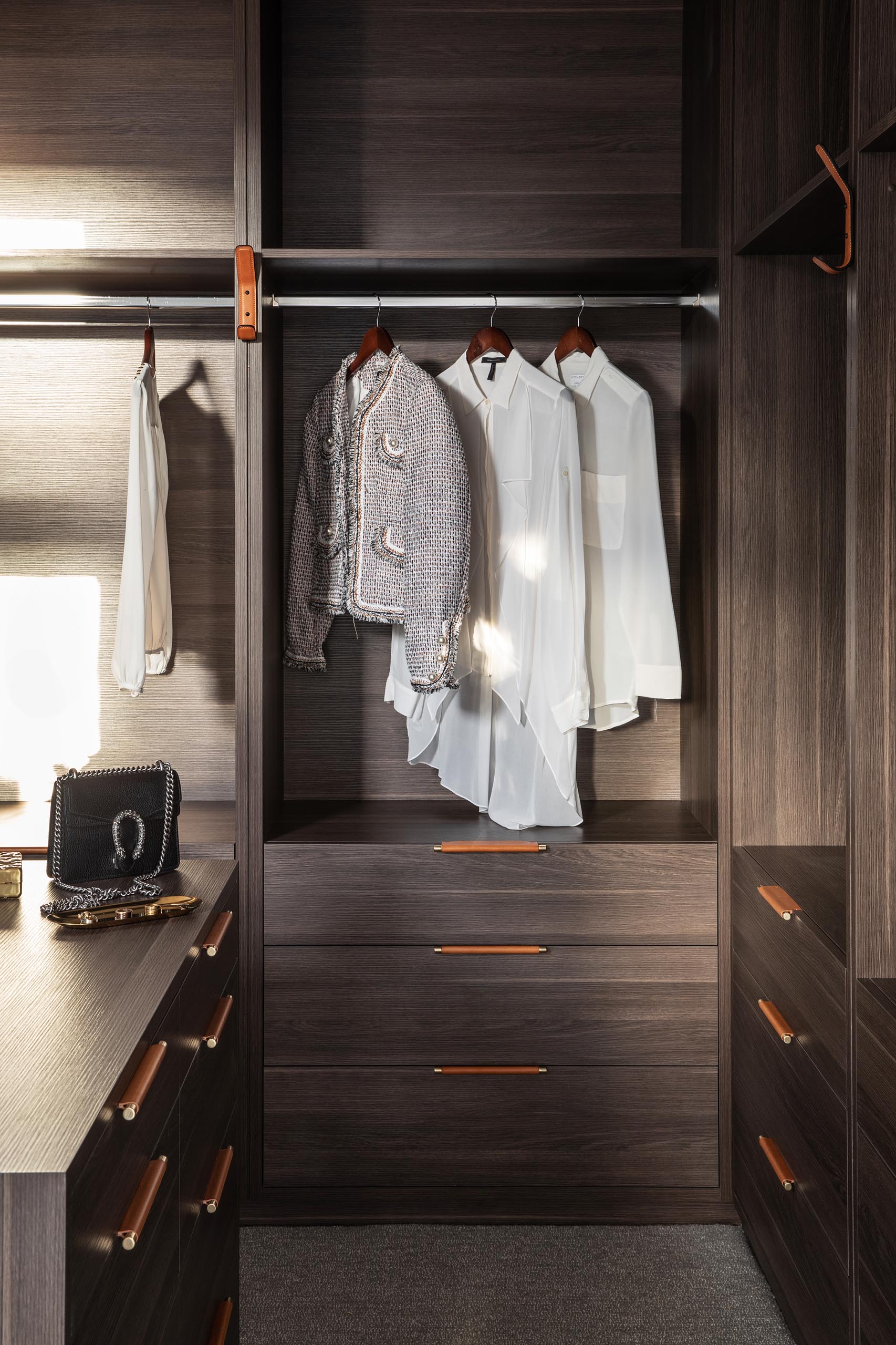 In another bathroom, wood paneling and a wood vanity have been paired with black tiles, a white vanity, and a white bathtub.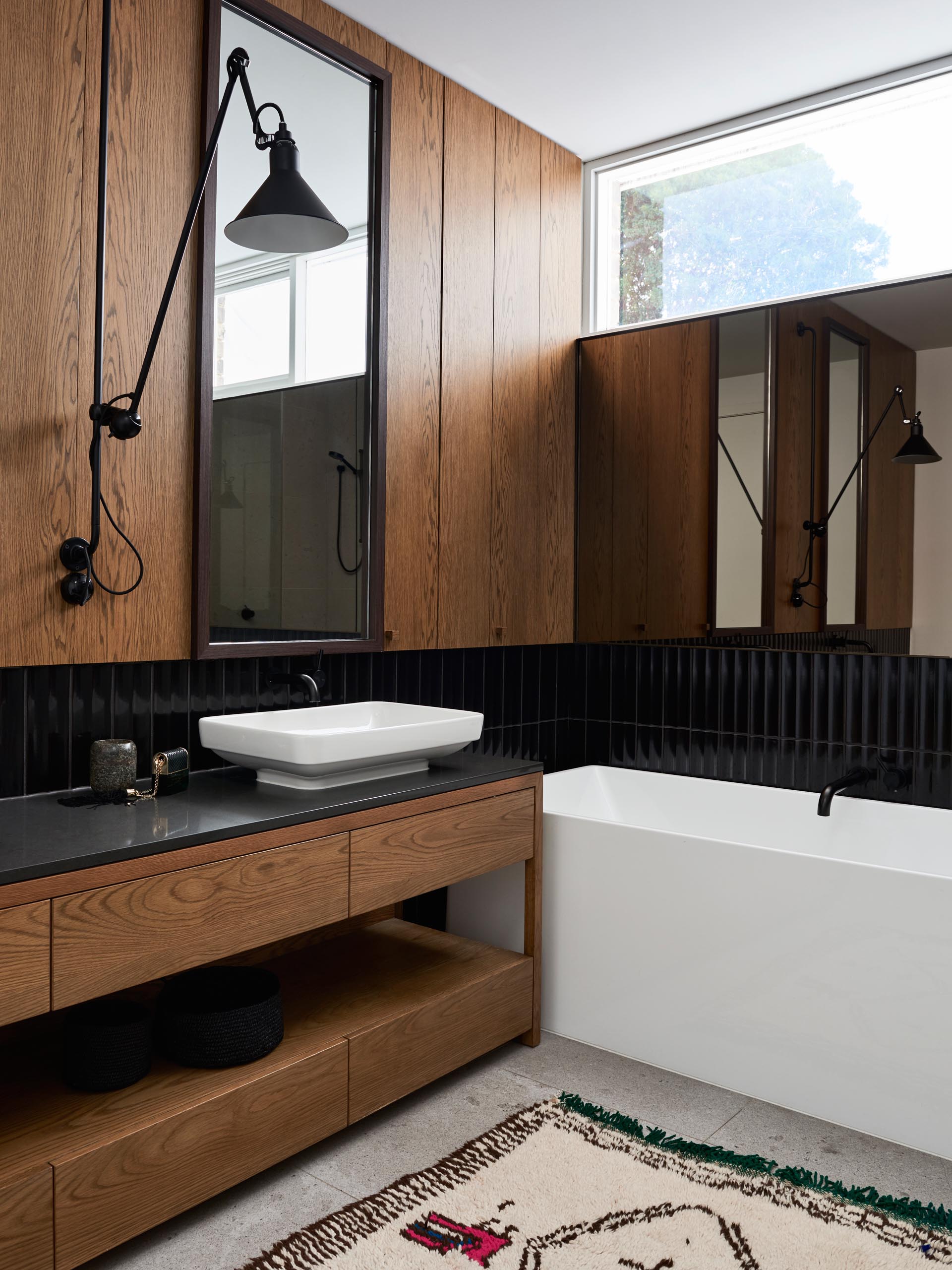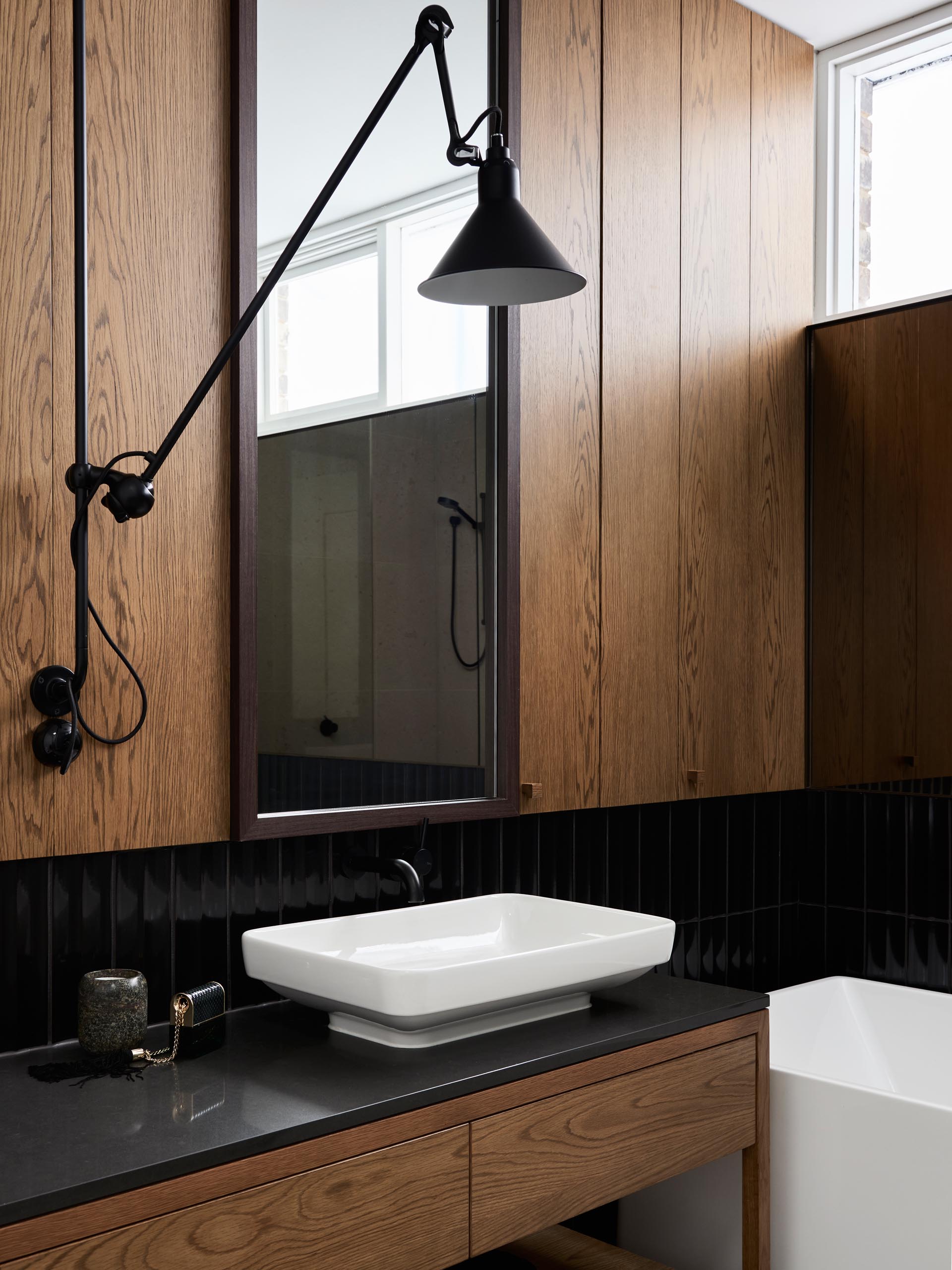 The house also has a swimming pool with a small wood deck, that's visible through the large floor-to-ceiling windows.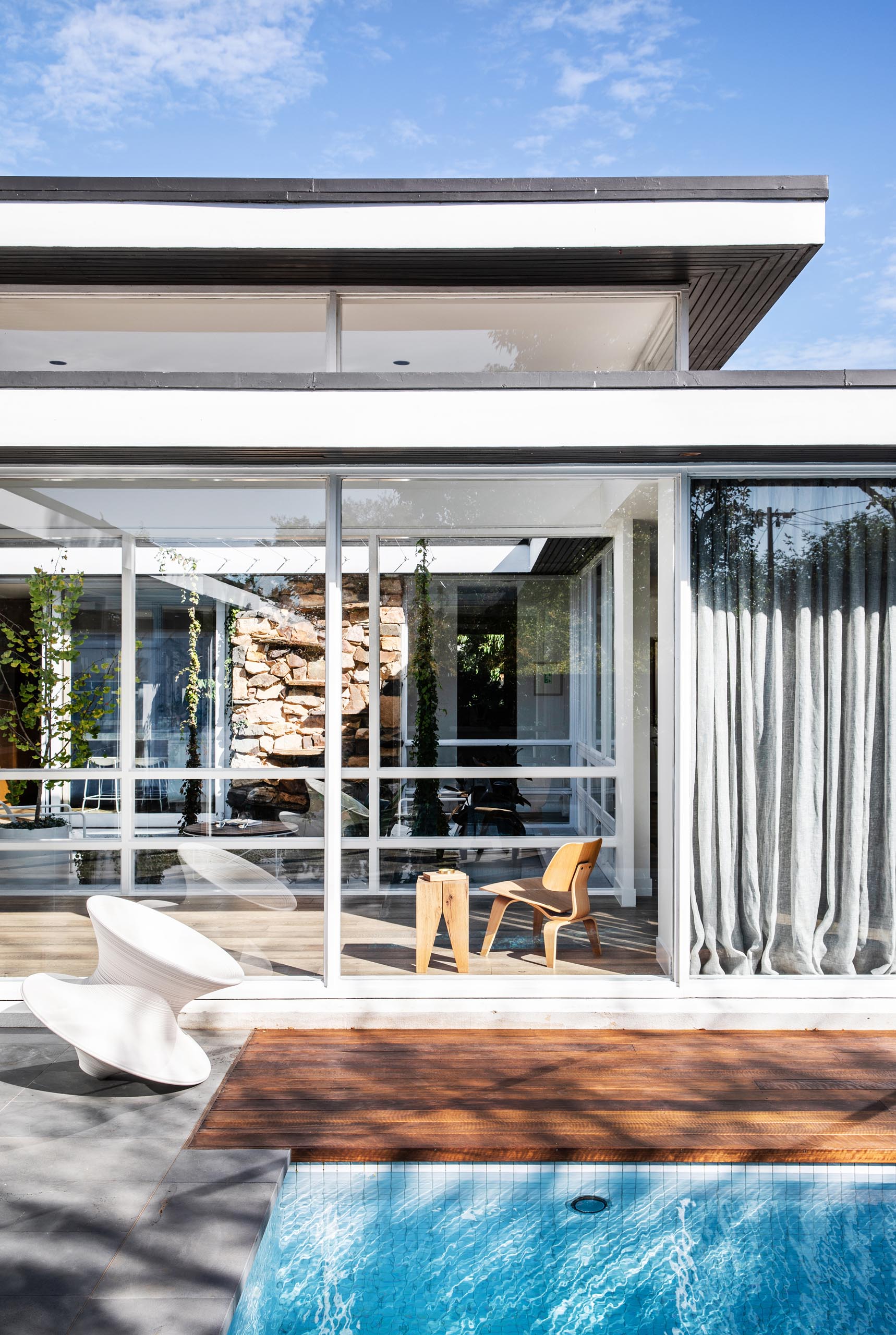 Photography by Eve Wilson and Rhiannon Taylor