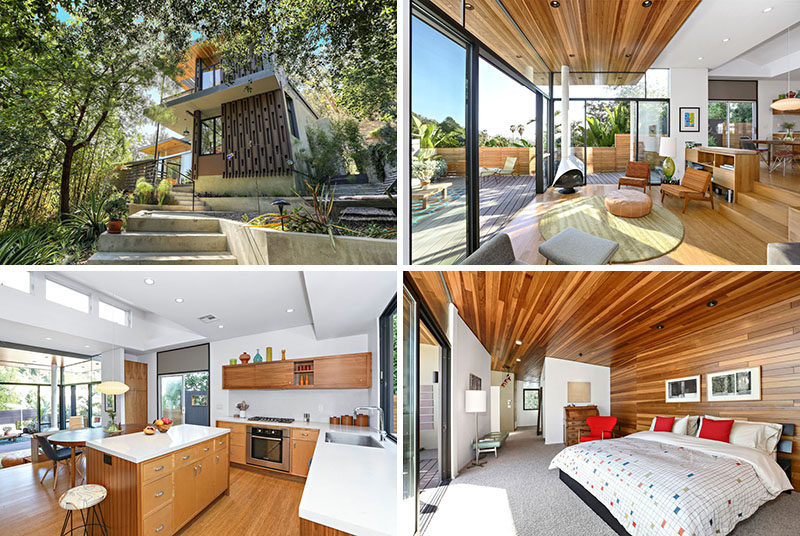 Architect Glen Bell of DEX Studio, has designed the contemporary renovation of a house and its guest house in Los Angeles, California, that sits on a hill and features custom iron and steel work.
---
A concrete path beside the garage is surrounded by landscaping and leads up to the main house.
---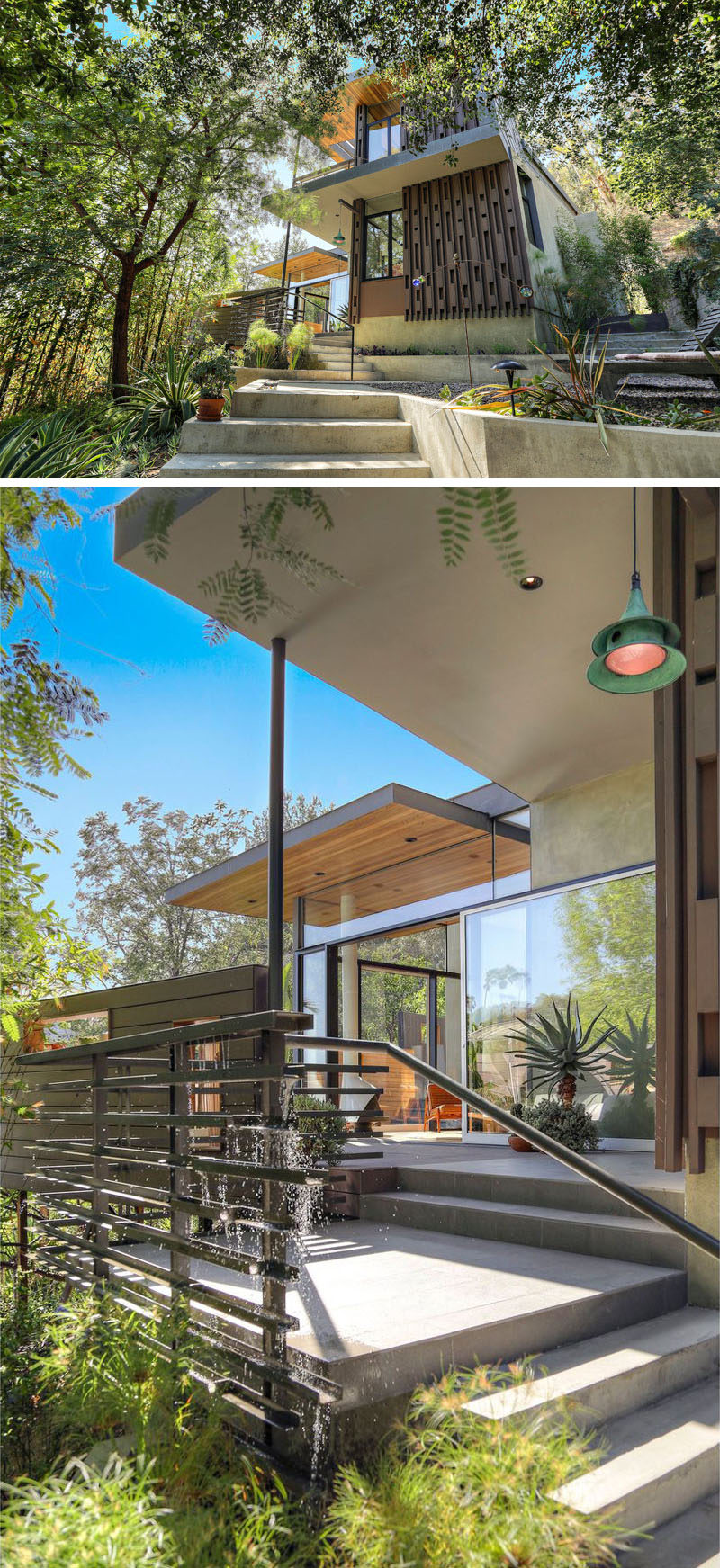 ---
Upon arriving at the house, there's a large deck with plenty of space for outdoor lounging, that has views of the Silver Lake hills, city lights and Catalina Island.
---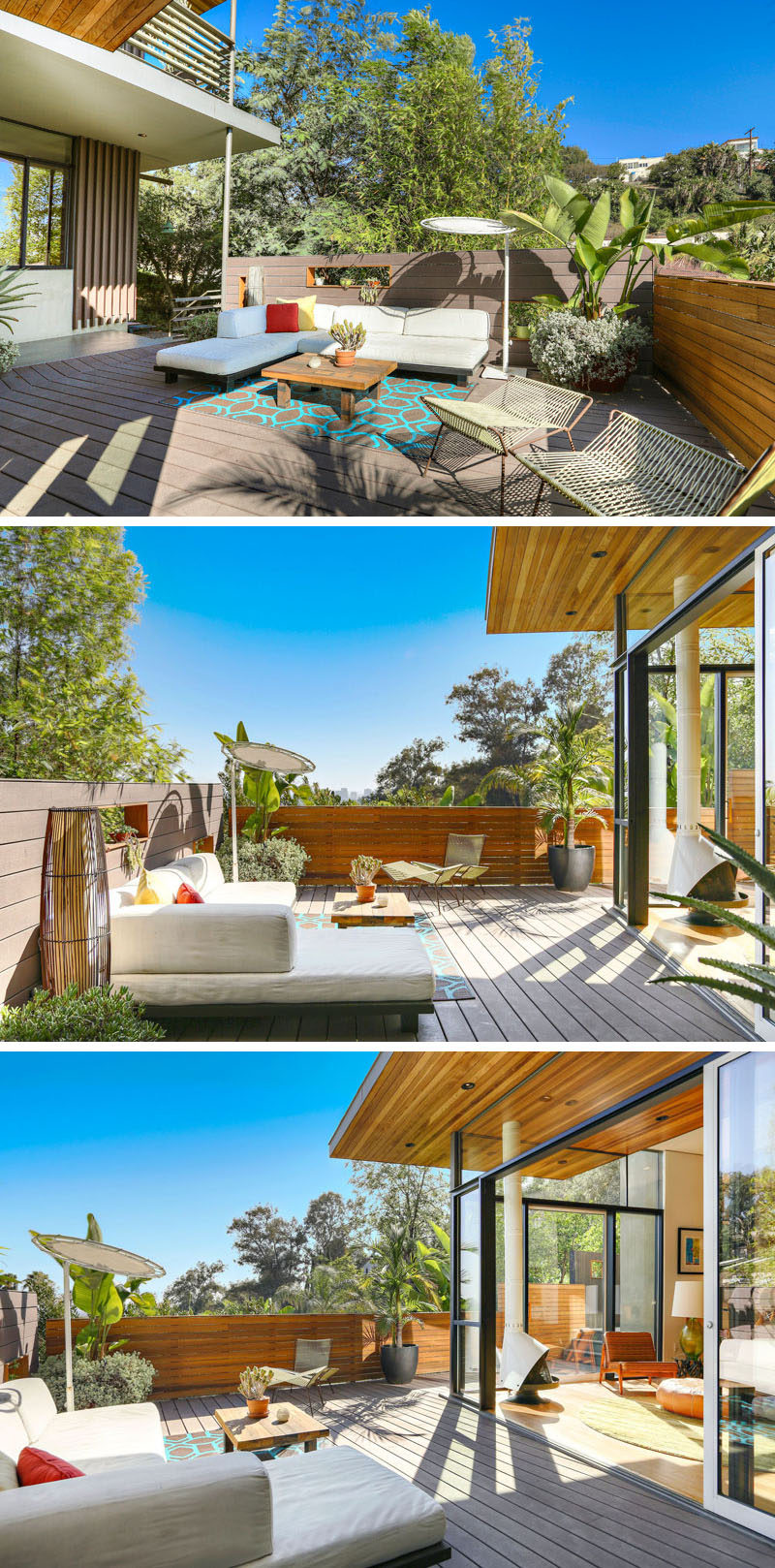 ---
The deck provides direct access to living room of the home as well as the front door. Large sliding glass doors open the living room up to the outdoor space, while inside, a fireplace is positioned in the corner and walnut cabinetry provides a gentle separation from the dining room.
---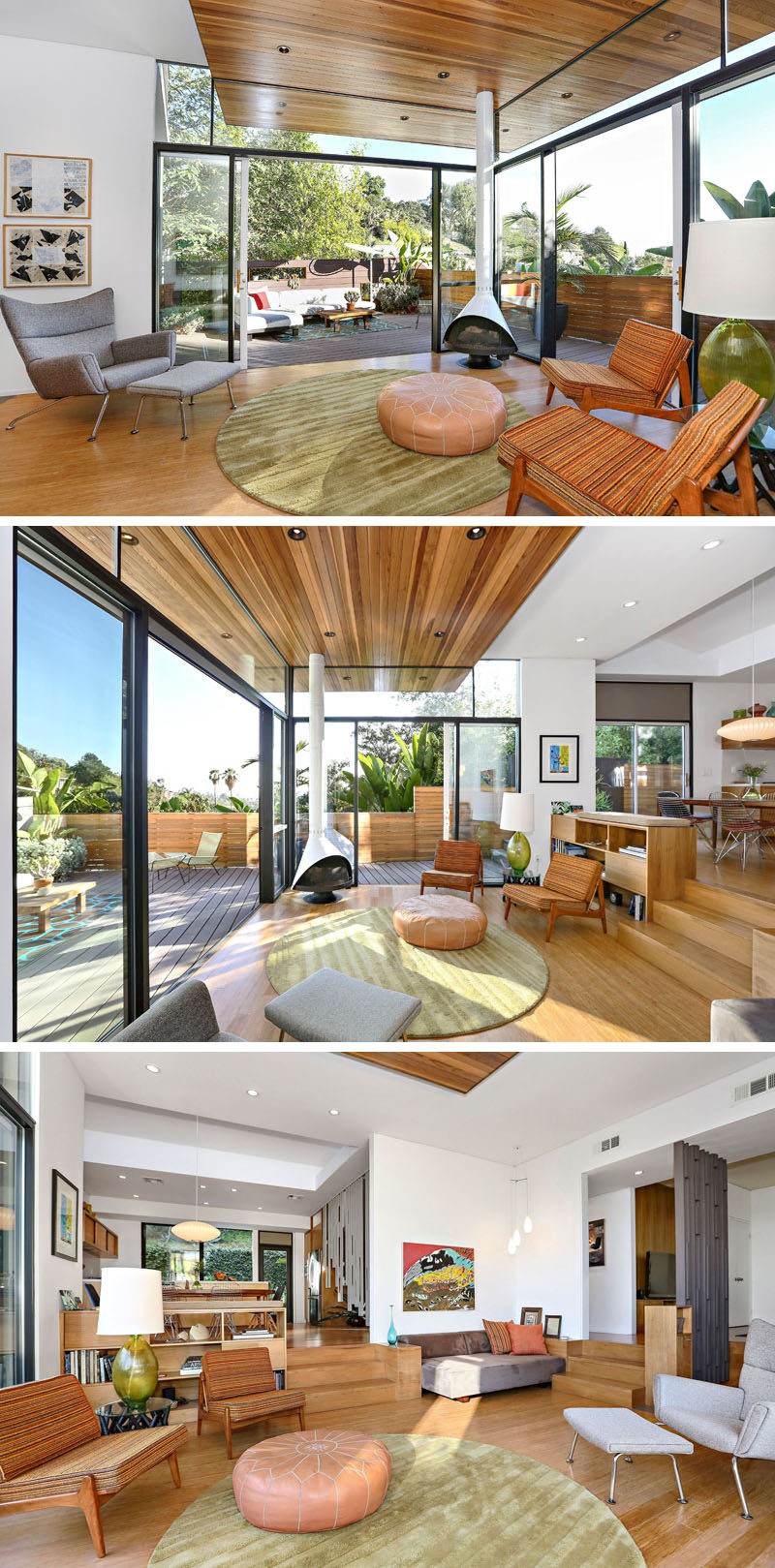 ---
The dining room and kitchen sit slightly raised from the living room. Clerestory windows add additional sunlight to the space, while a single pendant light hangs from the ceiling.
---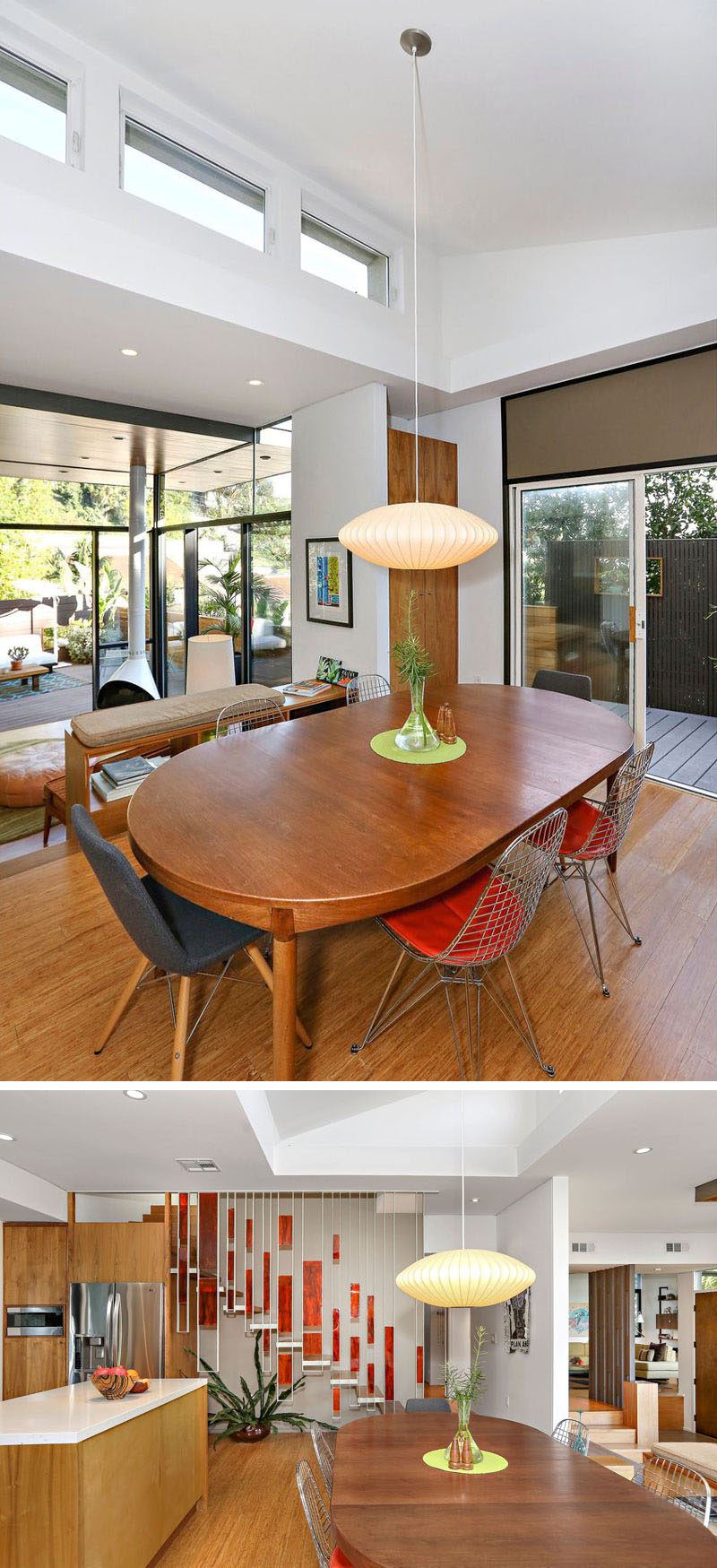 ---
In the kitchen, simple wood cabinetry is topped with a light colored countertop.
---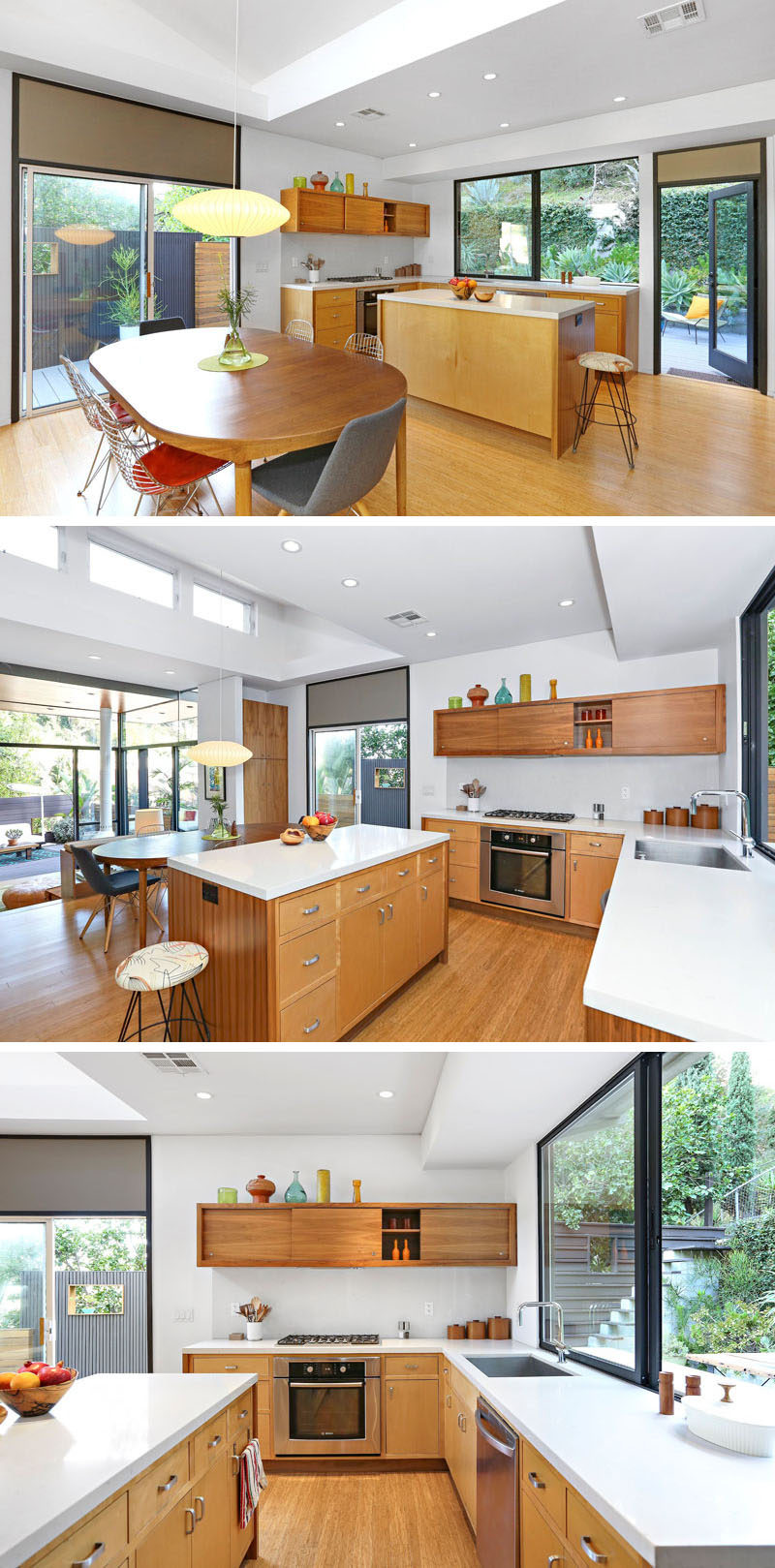 ---
Just off the kitchen, there's a second outdoor space that's been set up for outdoor dining. There's also bar seating at the kitchen window.
---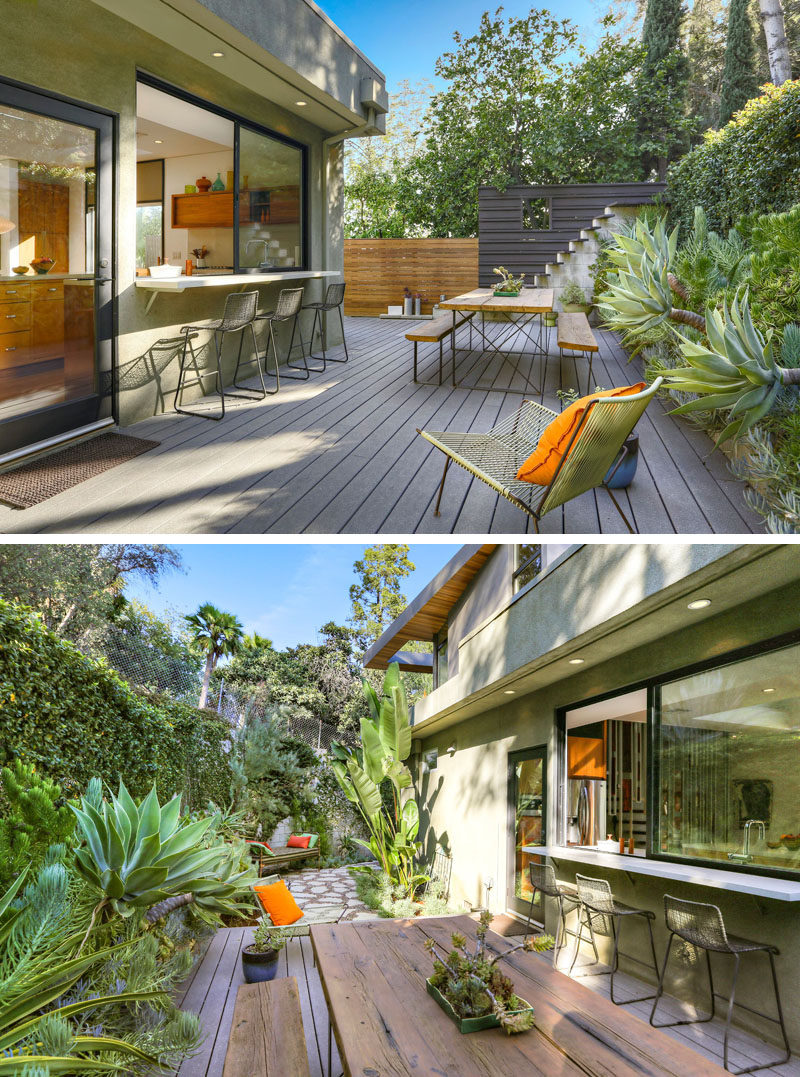 ---
Back inside and by the front door, there's a second living room with a warm wood accent wall, custom cabinetry and a comfortable sitting area.
---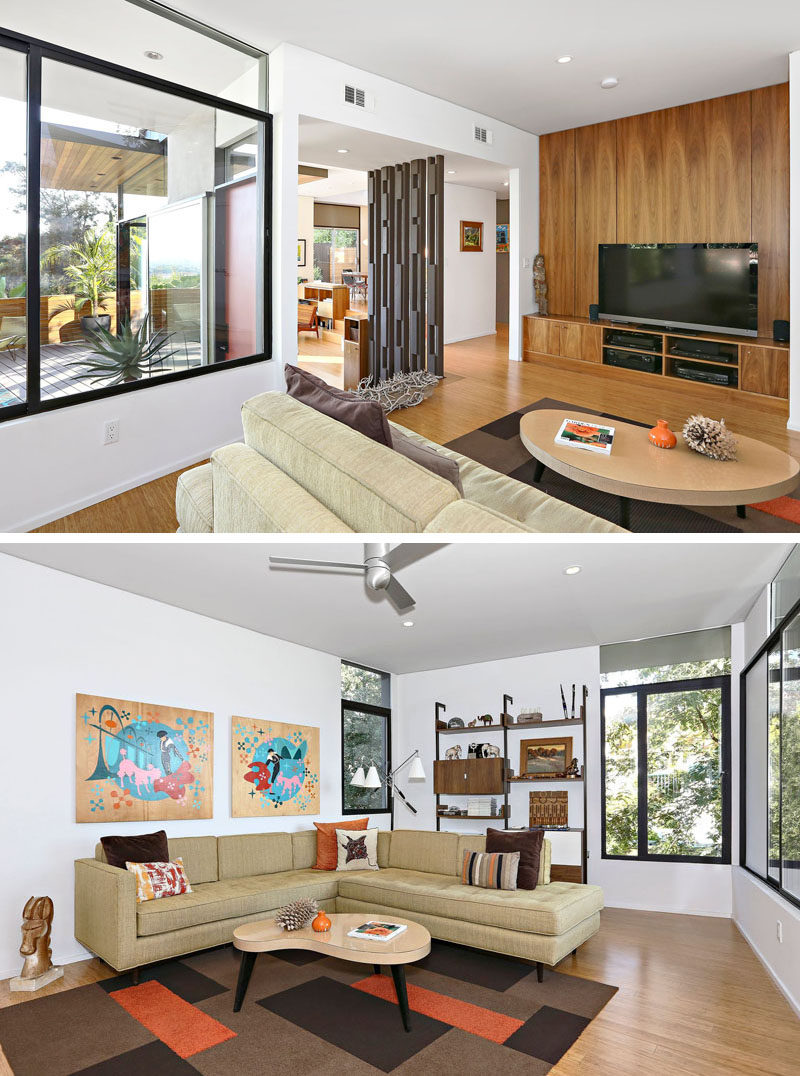 ---
Upstairs, there's a large, tree-top master suite that features wood that wraps around from the wall and onto the ceiling. The bedroom opens up to its own private deck with ocean views.
---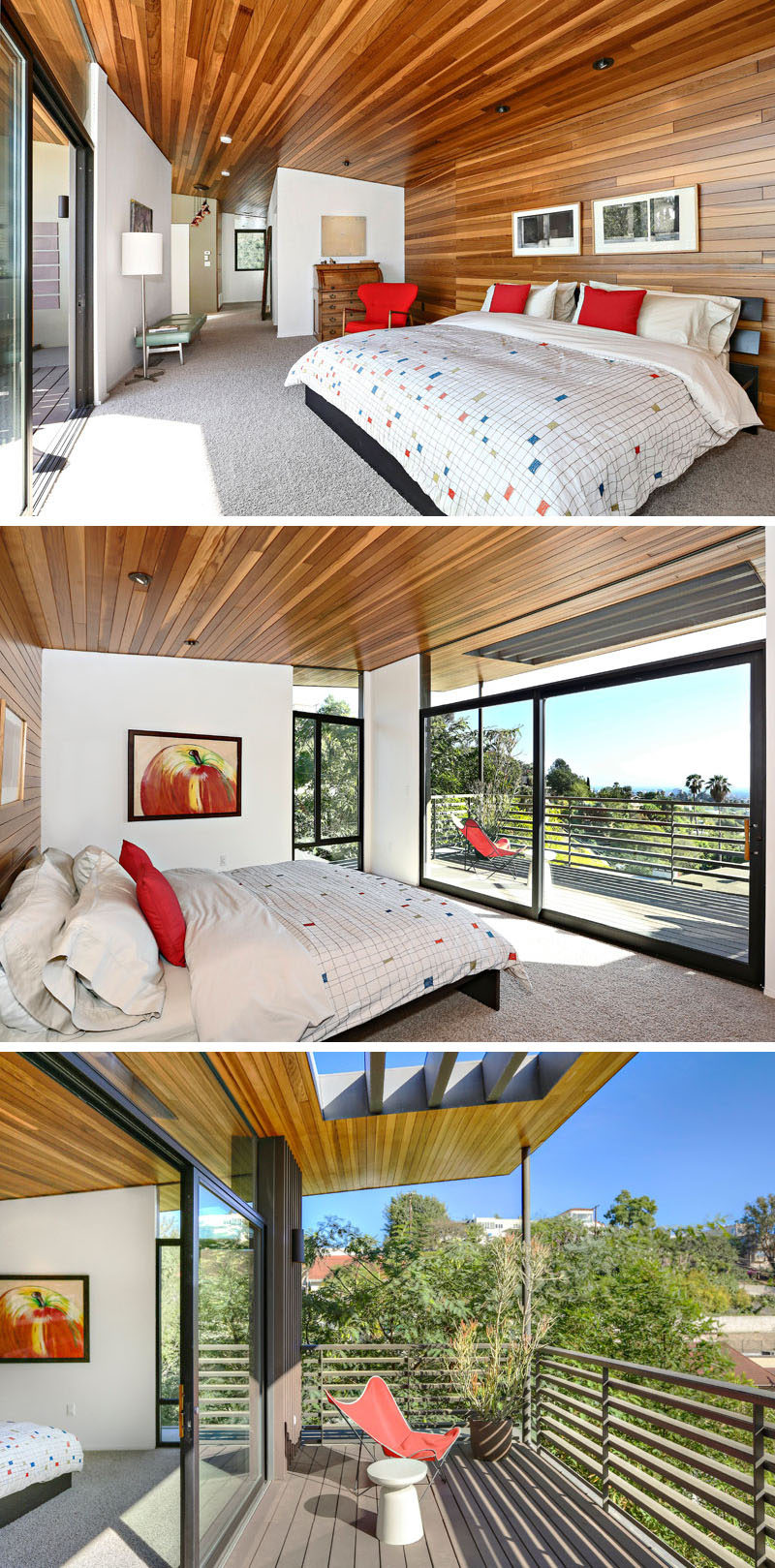 ---
The master bedroom also has its own bathroom that's somewhat open to the rest of the room. A large double vanity sits next to the indoor shower, while through the black-framed glass door is an outdoor shower.
---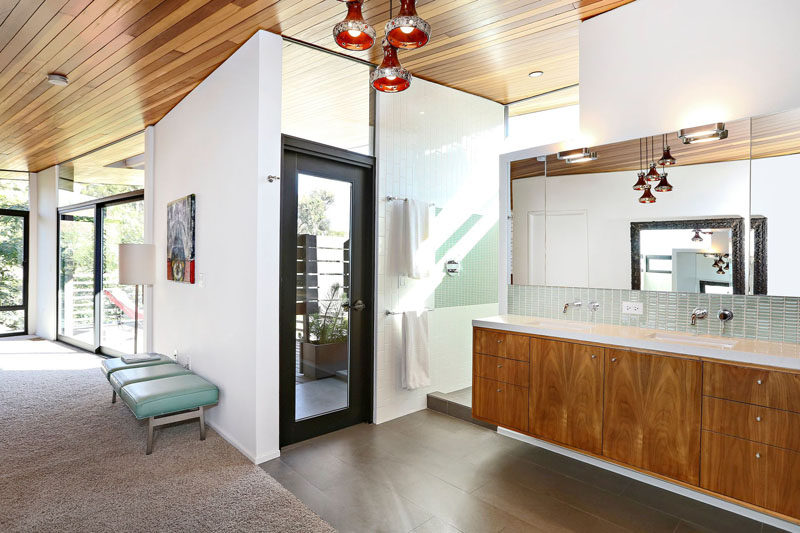 ---
Back outside and at the front of the house, there's a guest house with a bright red door that sits on top of the garage.
---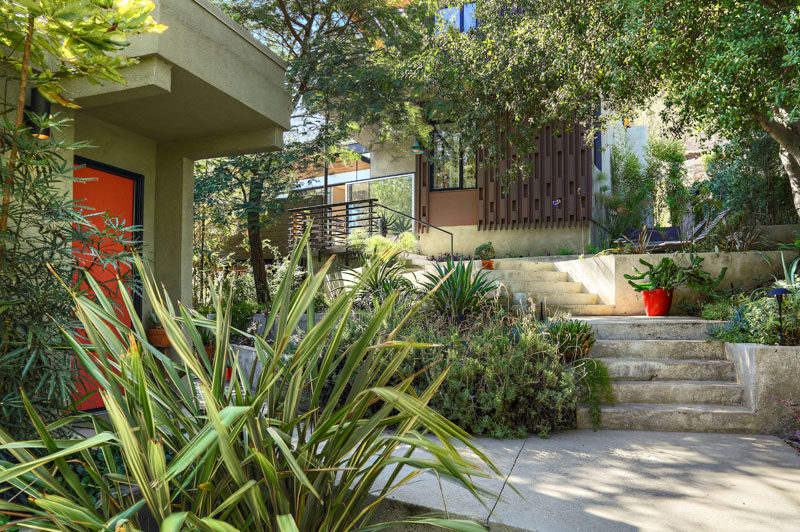 ---
Inside the guest house, there's an open plan room that's home to the bedroom, living room, kitchen and dining room. Windows make sure there's plenty of natural light in the space.
---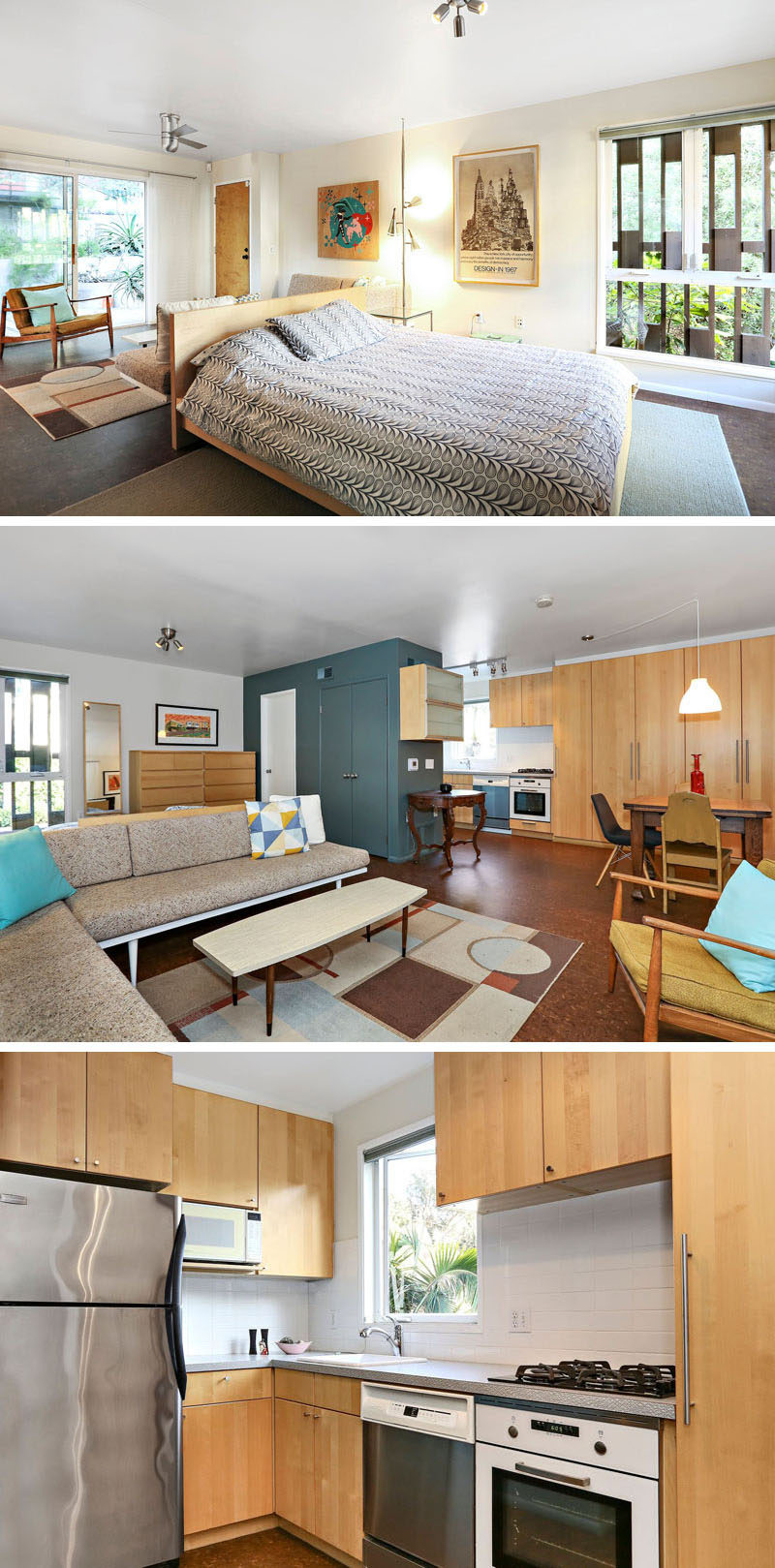 ---
Off the living room, there's a private deck with views of the surrounding tall trees.
---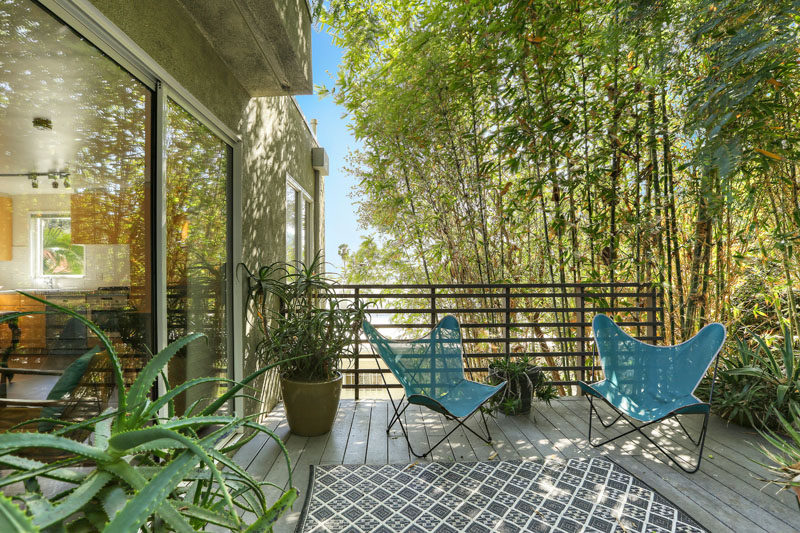 This home is currently for sale through LA Luxe Group and you can view the listing here.
---