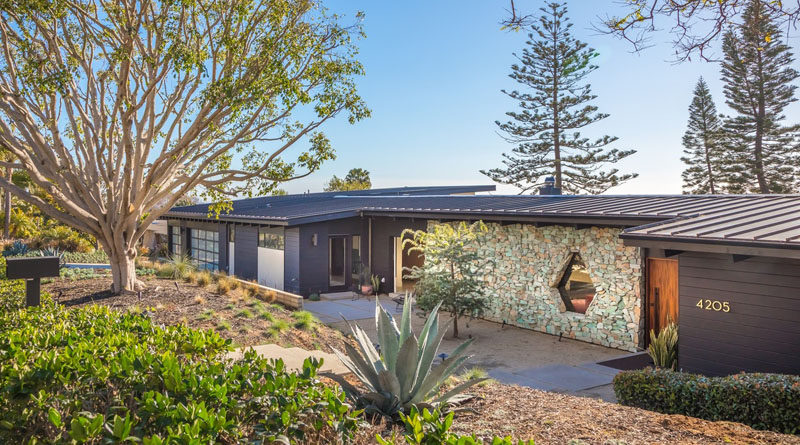 Design build company The Brown Studio, Inc together with real estate developer dasMOD, have recently completed the renovation of a 1960s ranch-style home in Carlsbad, California.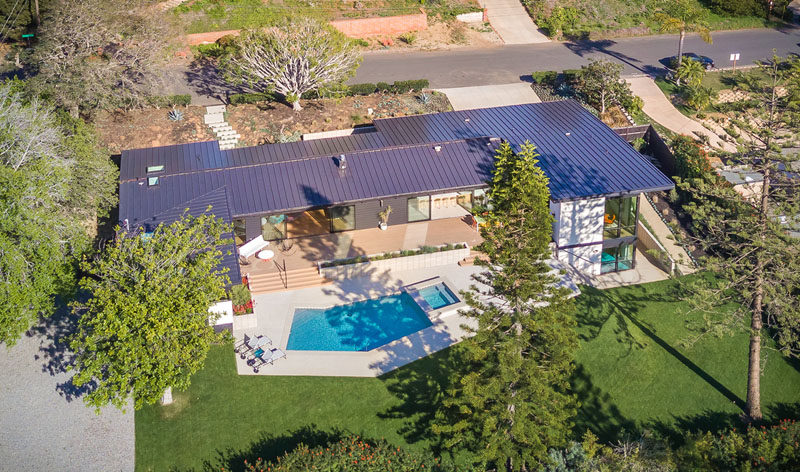 ---
At the front of the house is an oversized mahogany pivoting front door and a one-of-a-kind steel framed custom hexagon window.
---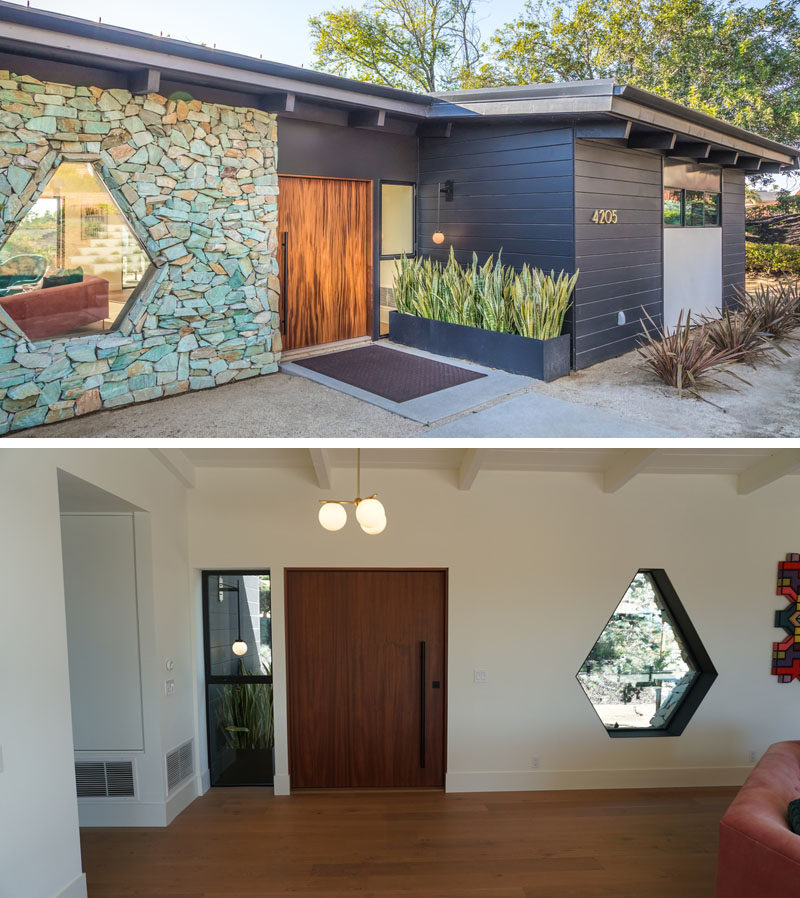 ---
Stepping inside, the living room is large and open, with steel and glass partition walls and windows that open it to the deck.
---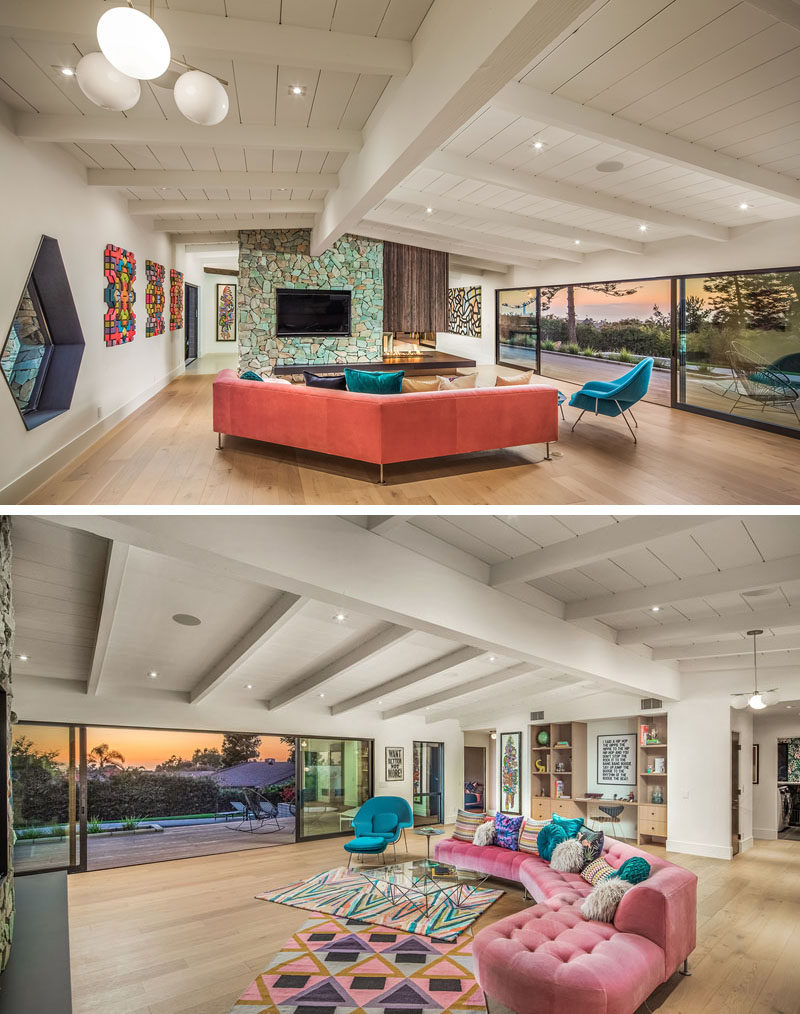 ---
A feature of the living room is the Palm Springs sourced turquoise stone fireplace, that has a structurally-sound and cantilevered ceramic bench and a decorative wood finish around the fireplace.
---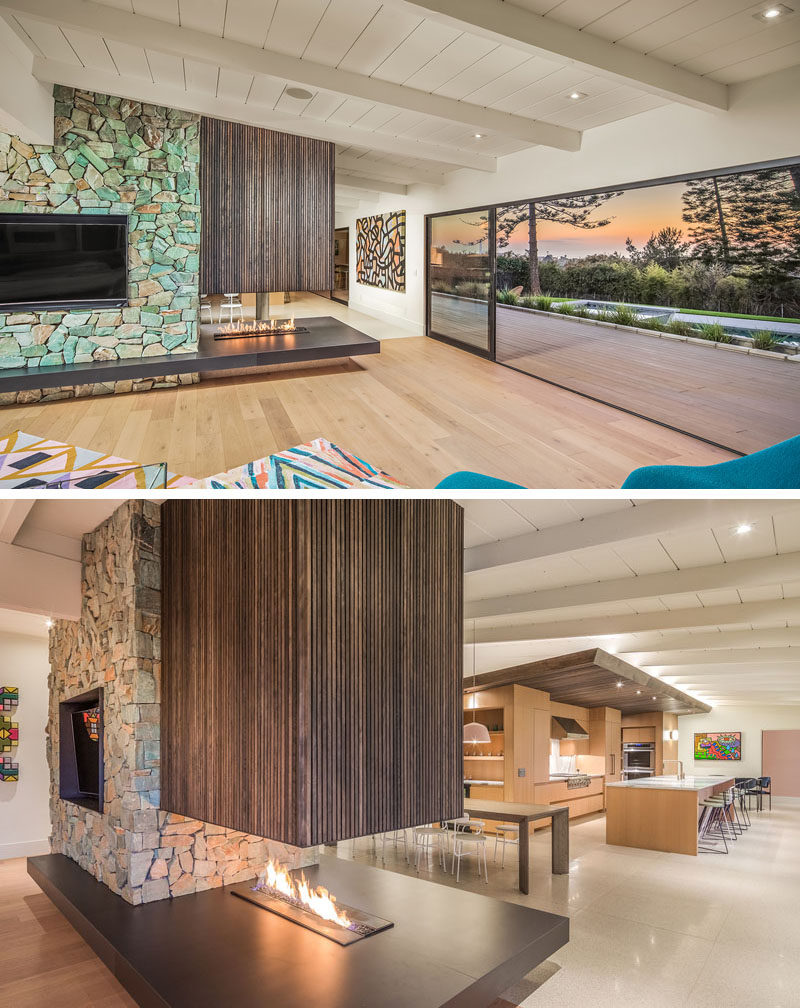 ---
Creating a true indoor / outdoor living environment, there's a wrap-around deck that leads to various seating areas, the swimming pool and the backyard.
---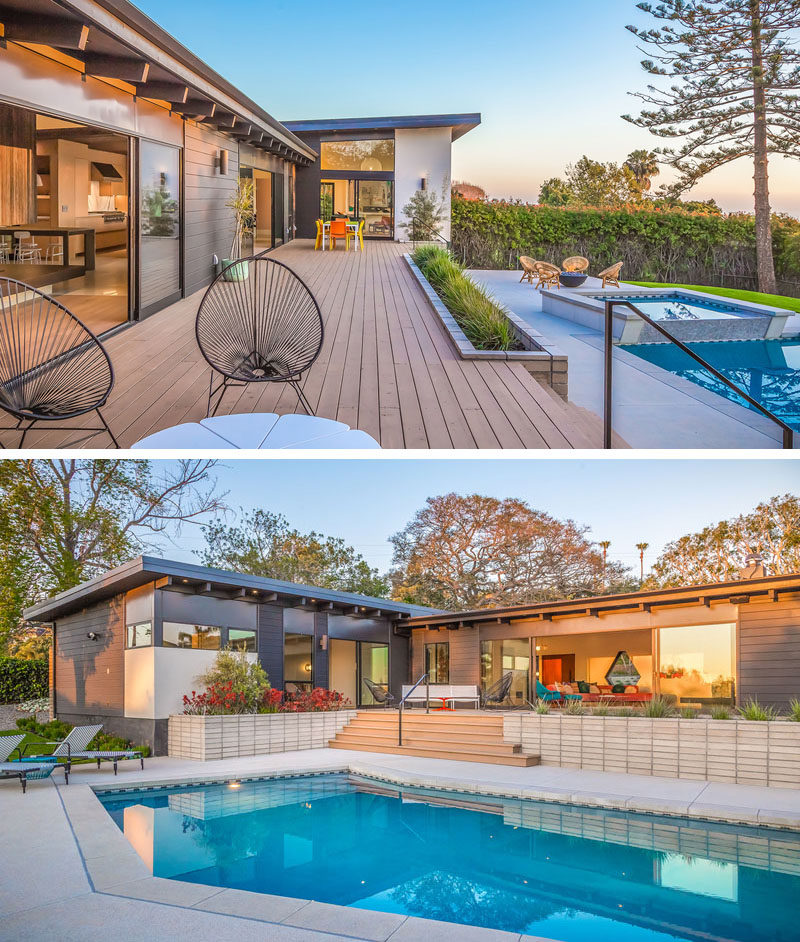 ---
At one end of the swimming pool there's a hot tub and a fire pit, and stairs lead back up to an outdoor dining area just off the kitchen and guest suite.
---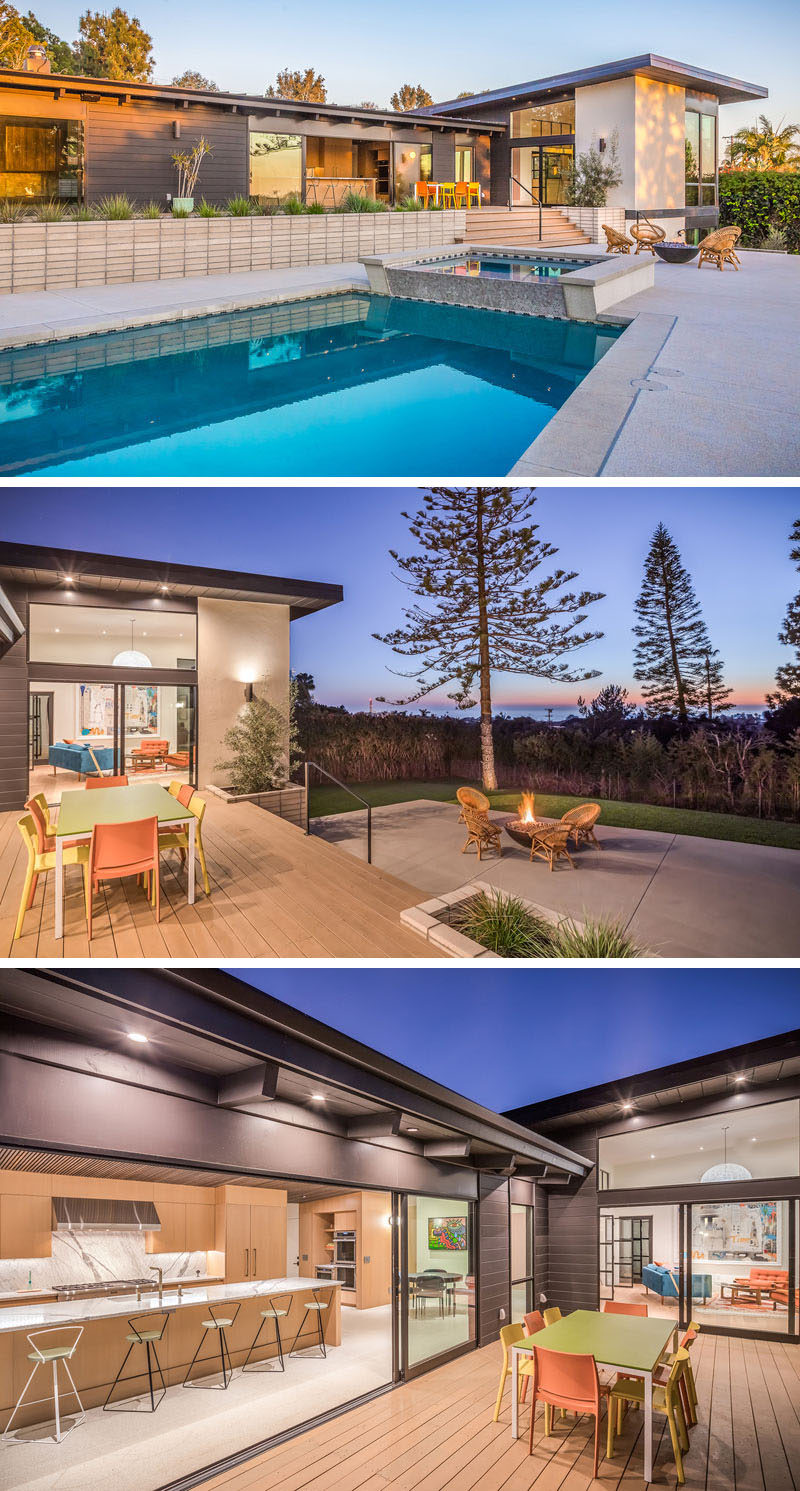 ---
In the kitchen, there's a wood slat ceiling, and pantry doors sit flush within a full height hallway of wood cladding. A large island, with space for six people to sit at, ensures there's always plenty of seating when entertaining.
---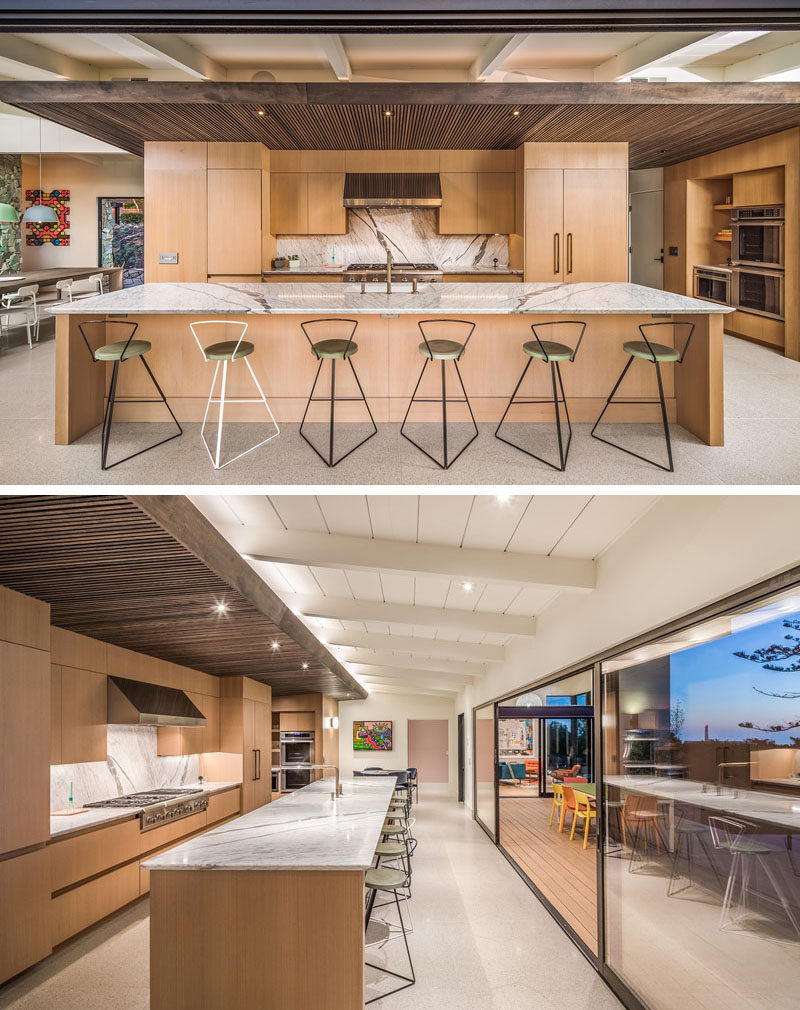 ---
Between the fireplace in the living room and the kitchen, is the dining room. Three simple and colorful pendant lights hang above the modern wood dining table.
---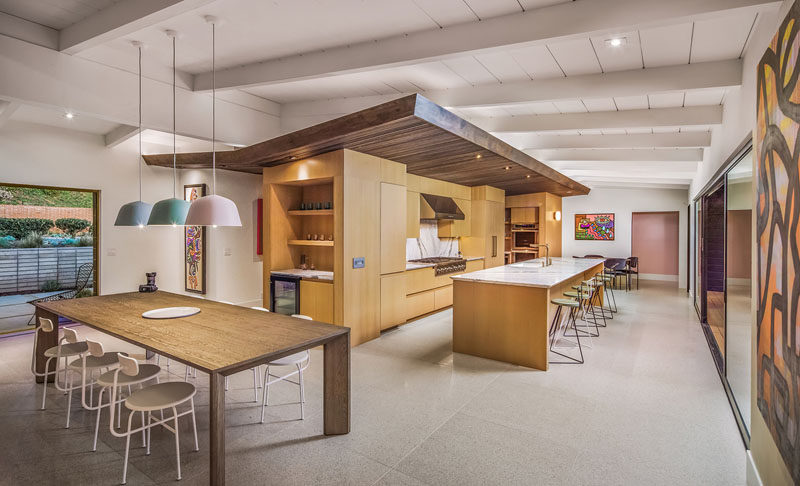 ---
The master bedroom, located at the opposite end of the deck, has a sliding door and a master ensuite bathroom.
---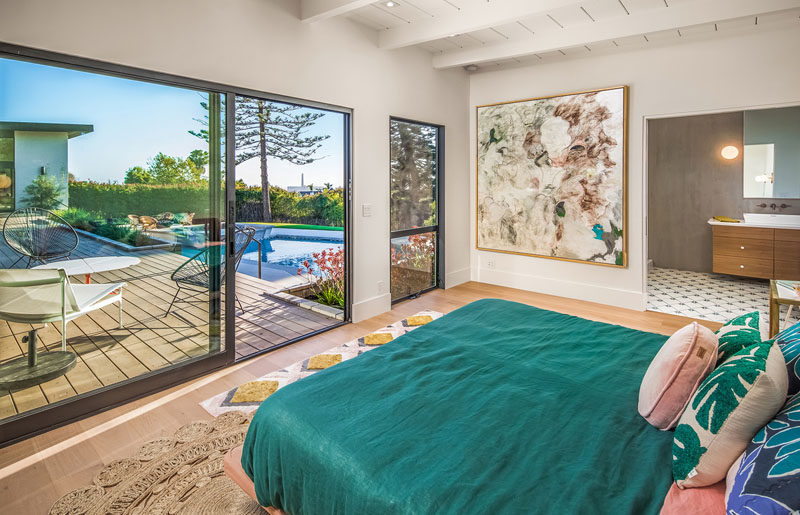 ---
In the ensuite bathroom, there's a standalone bathtub that takes advantage of the large floor-to-ceiling windows, and has a view of a lush garden.
---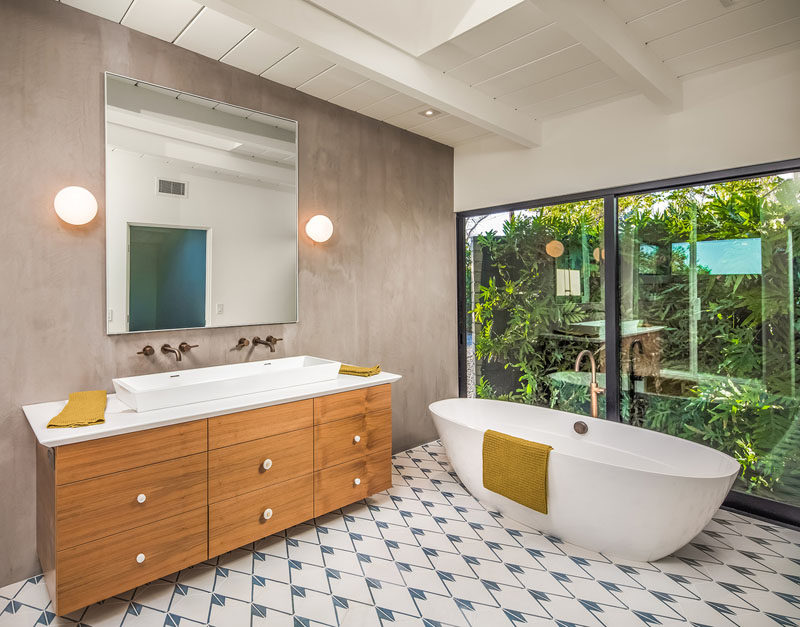 ---
Overall, the design team added approximately 1,100 square feet of living space to the house, which included two guest quarters, like the space below, that has tall windows and plenty of light.
---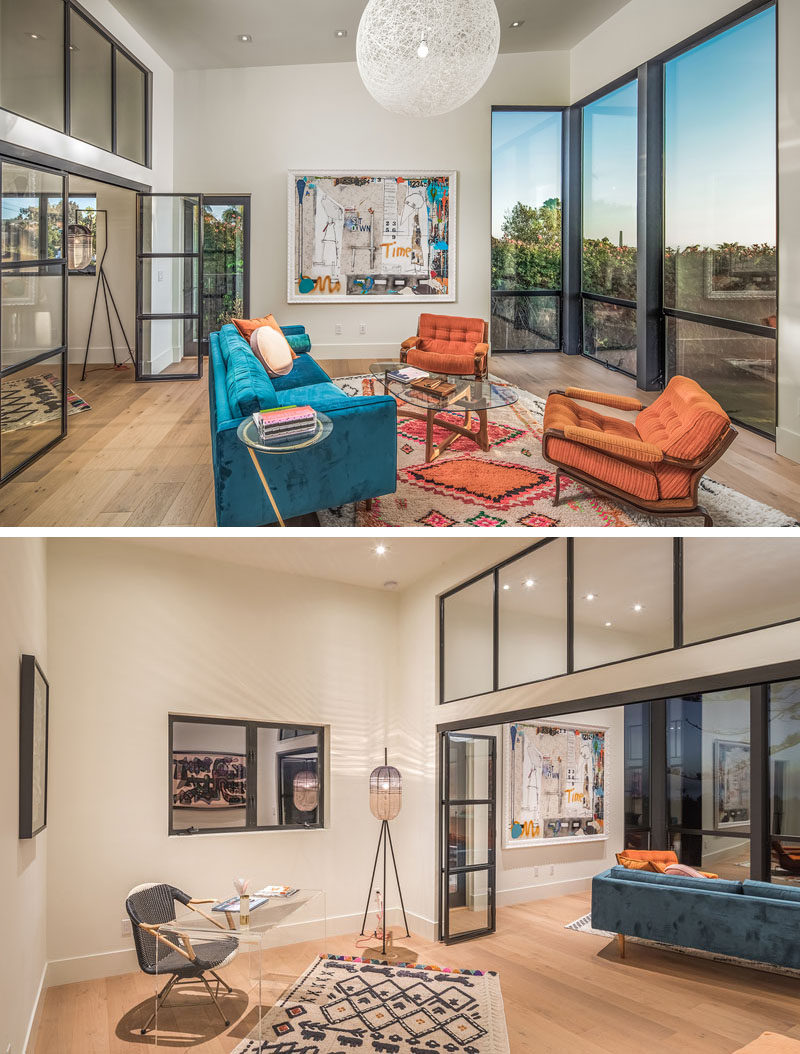 Photography by Sam Chen and David Temple | Design + build: The Brown Studio, Inc | Interior styling: Handsome Salt
---