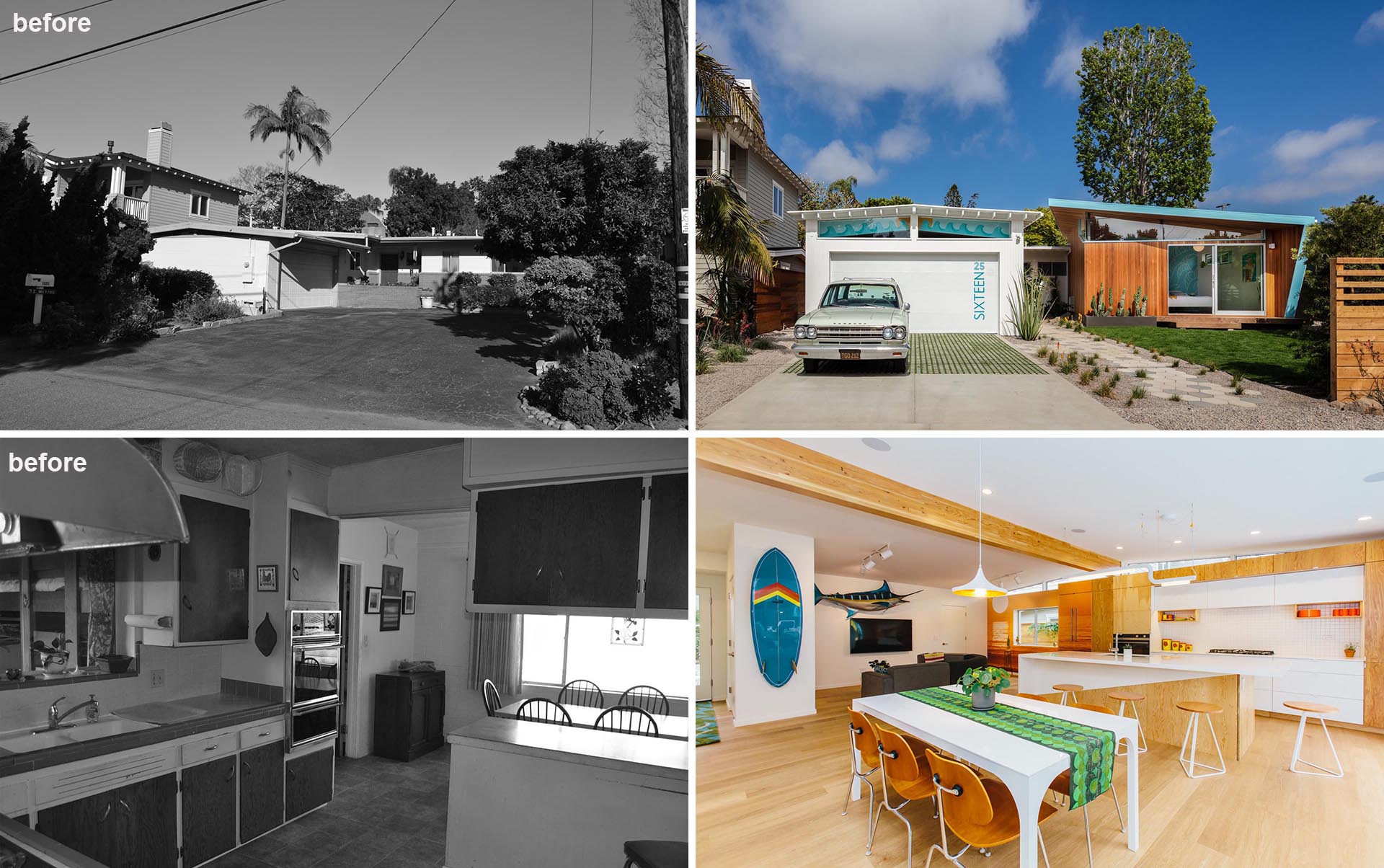 Surfside Projects has completed the renovation of a mid-century modern home in Cardiff-by-the-Sea, California, and transformed what was once a dated and tired house into a bright and welcoming residence.
Let's take a look at the changes…
The Exterior
The original 1957 front yard was had a large asphalt driveway with a garage to the side, while the front door was located behind a low brick wall.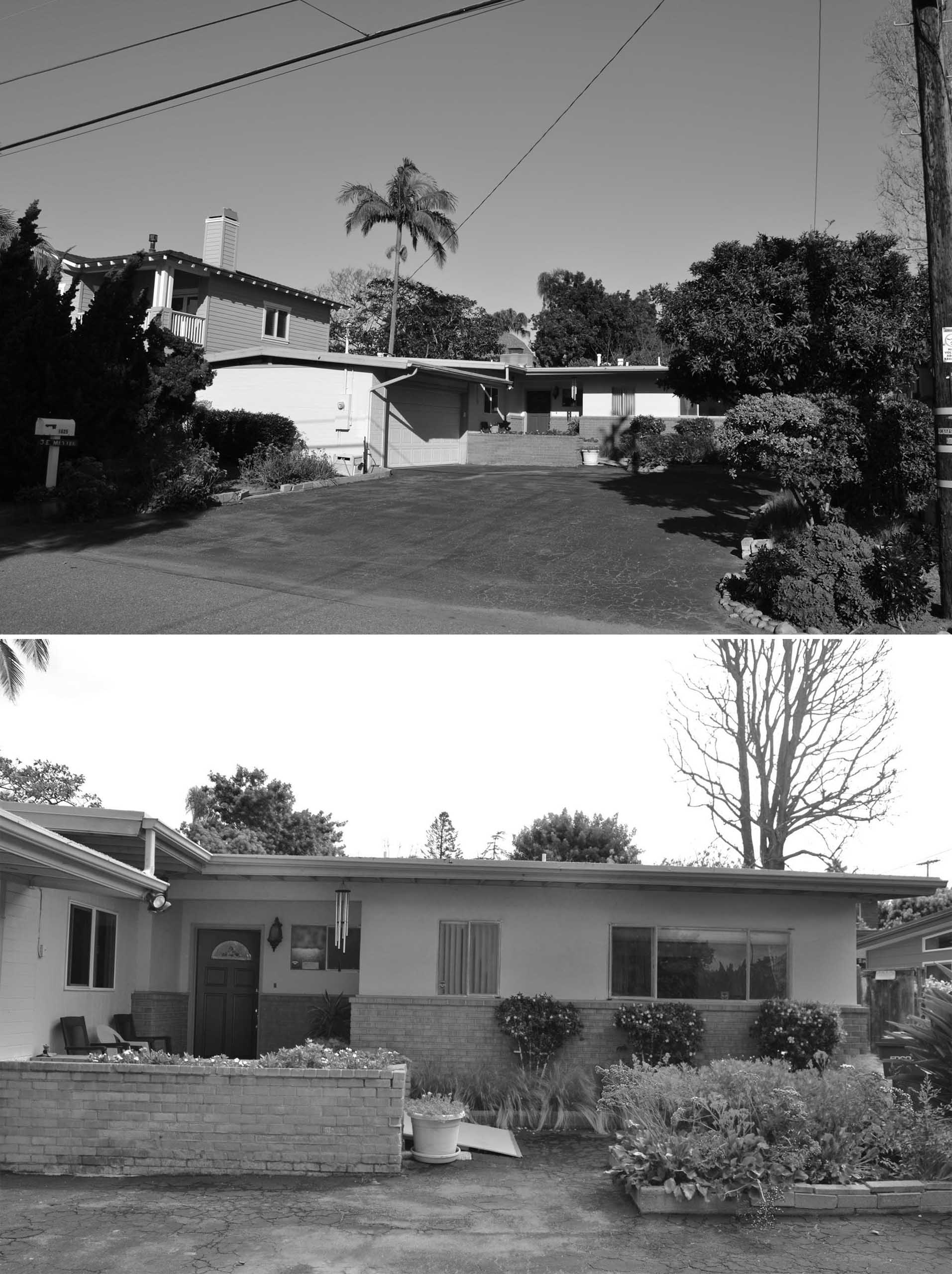 Photography by Surfside Projects
The updated exterior showcases more usable green space and a permeable grass driveway, while an all-new pavilion stands out by the tall-angled roofline with blue accents, and hexagonal pavers lead to the yellow front door.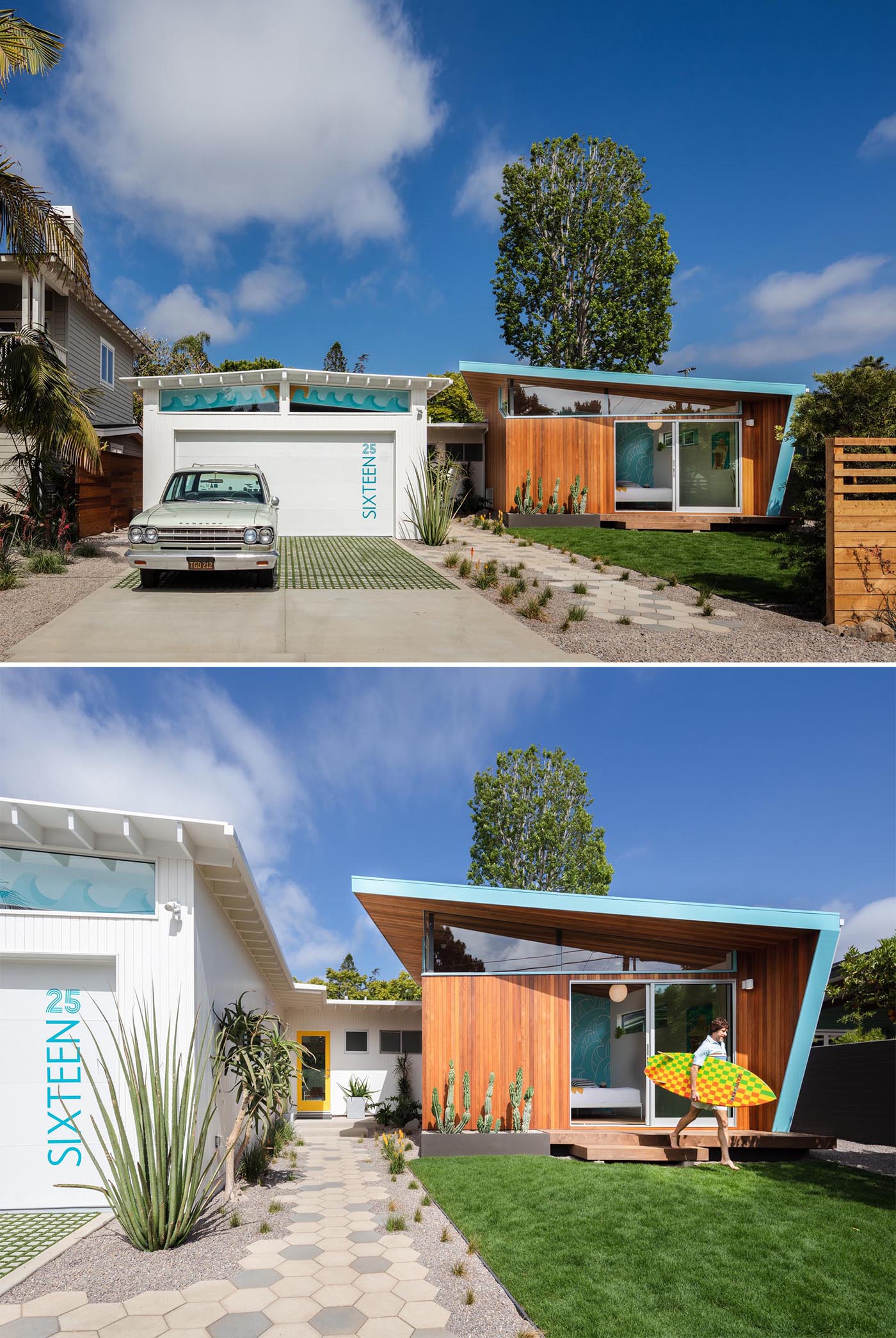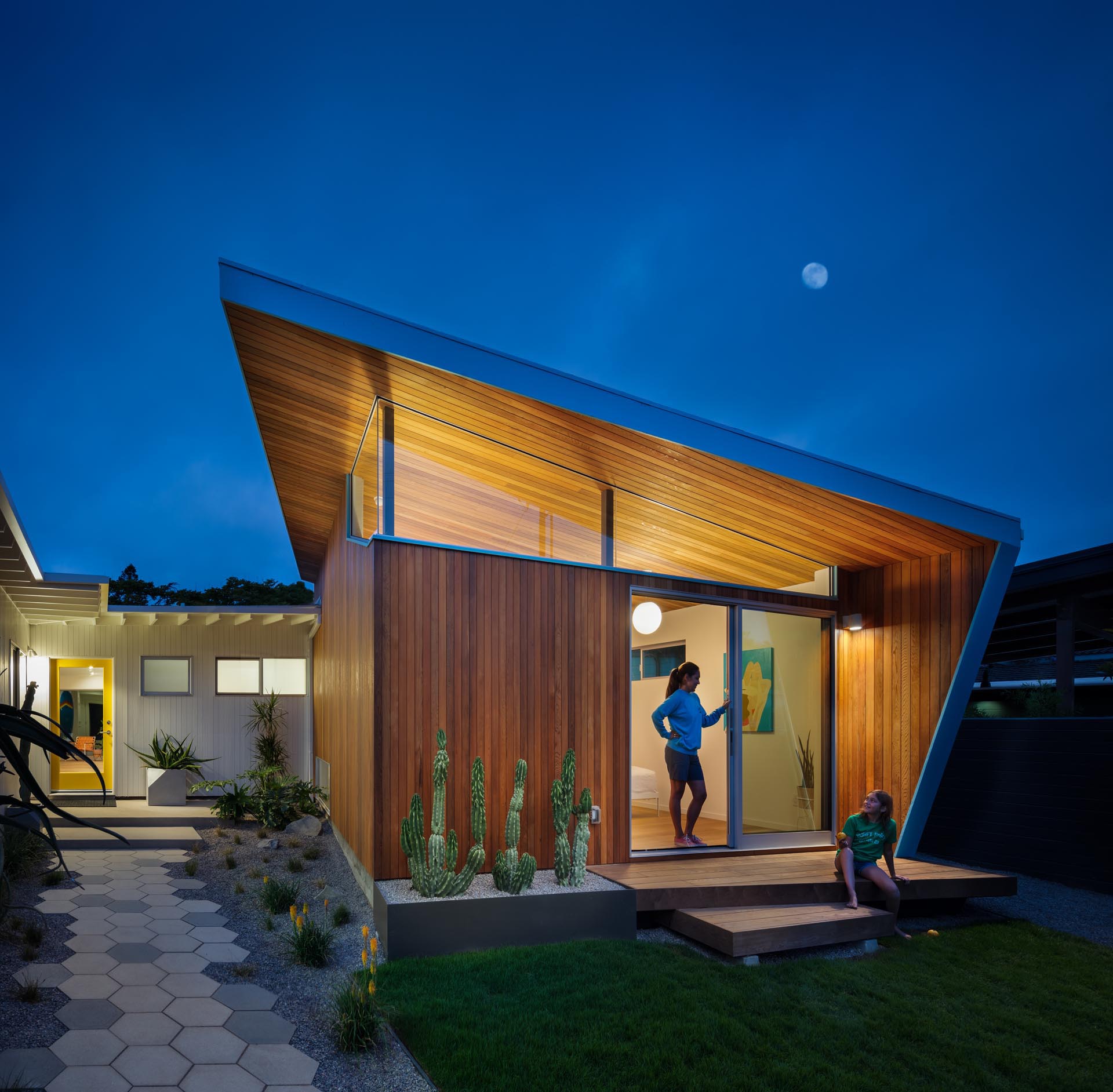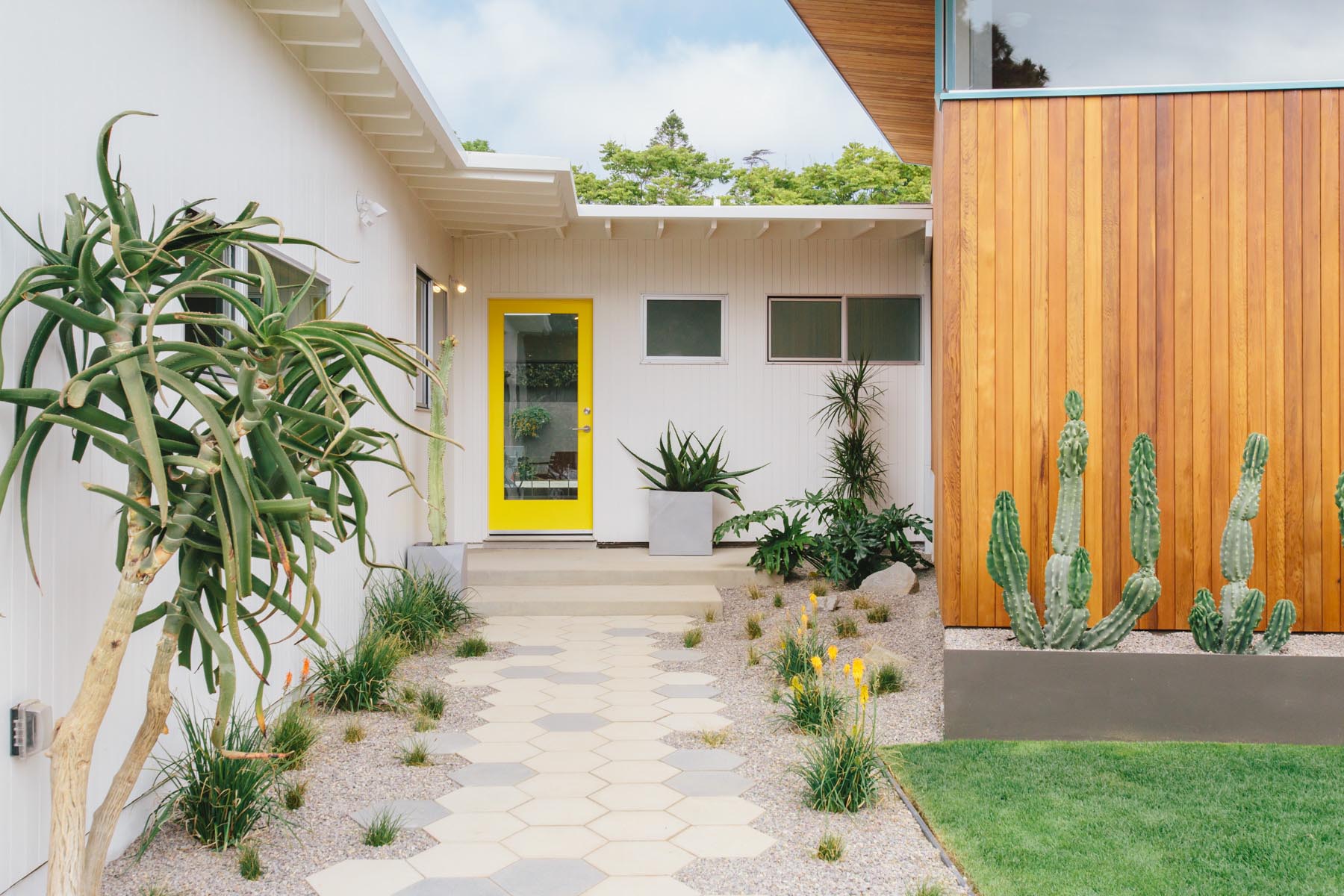 The Living Room And Dining Area
The before photos of the interior show that the space was separated into different rooms for different activities, like the living room and dining room, with a pony wall and the kitchen wall separating the two.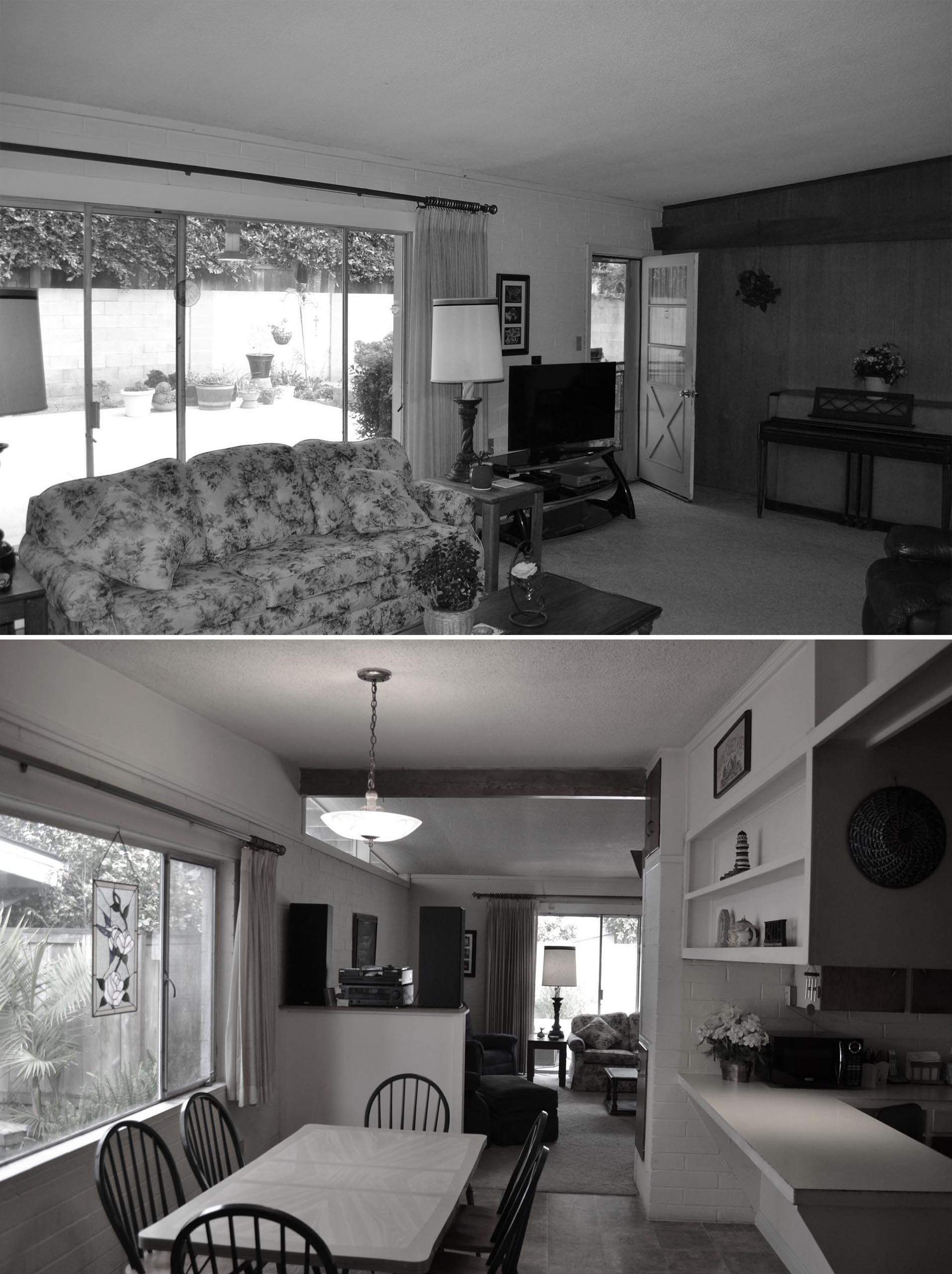 Photography by Surfside Projects
The new and updated living room, dining area, and kitchen all share an open floor plan. The living room is defined by a curved couch, built-in shelving, and a beach-inspired mural.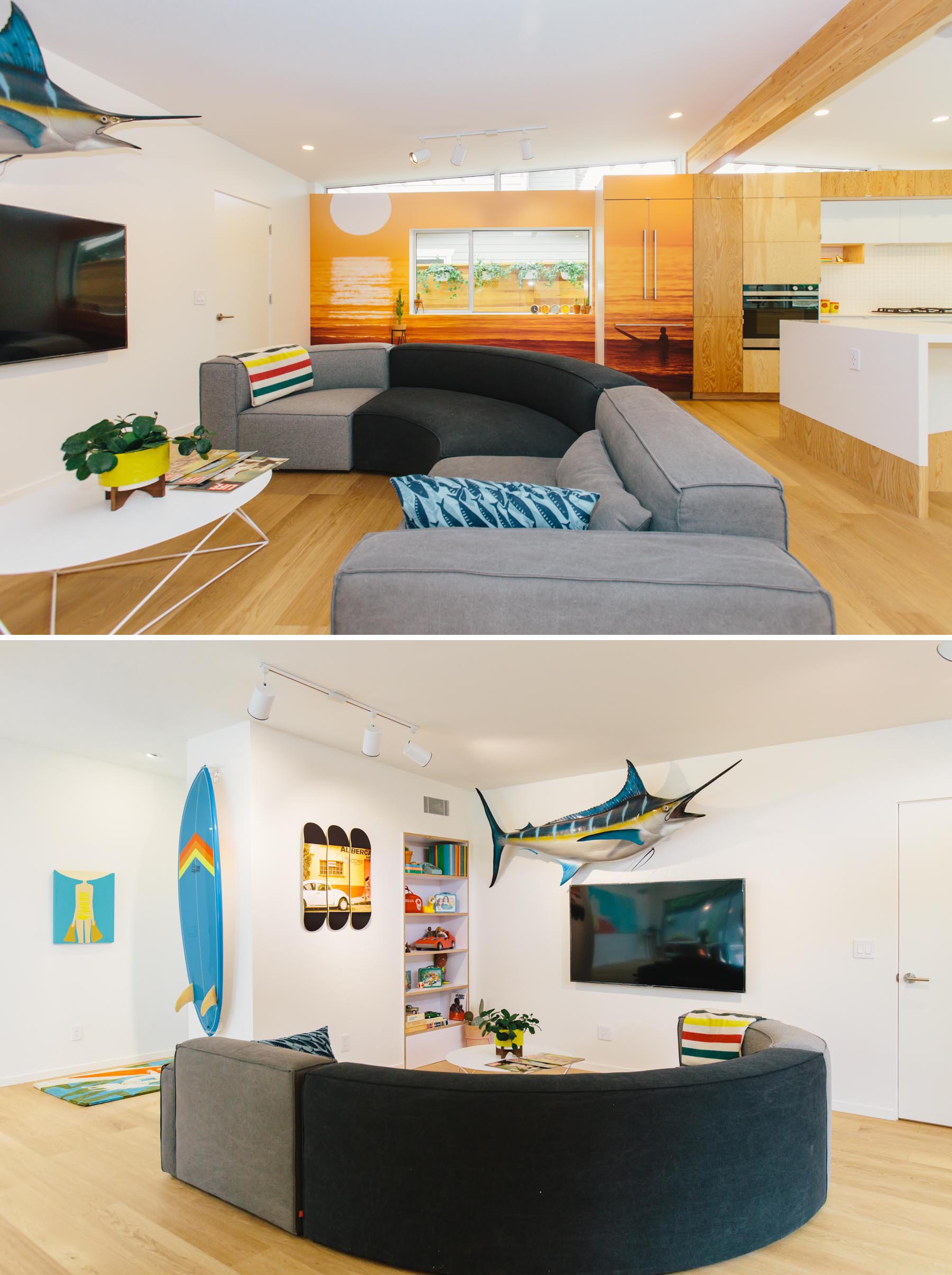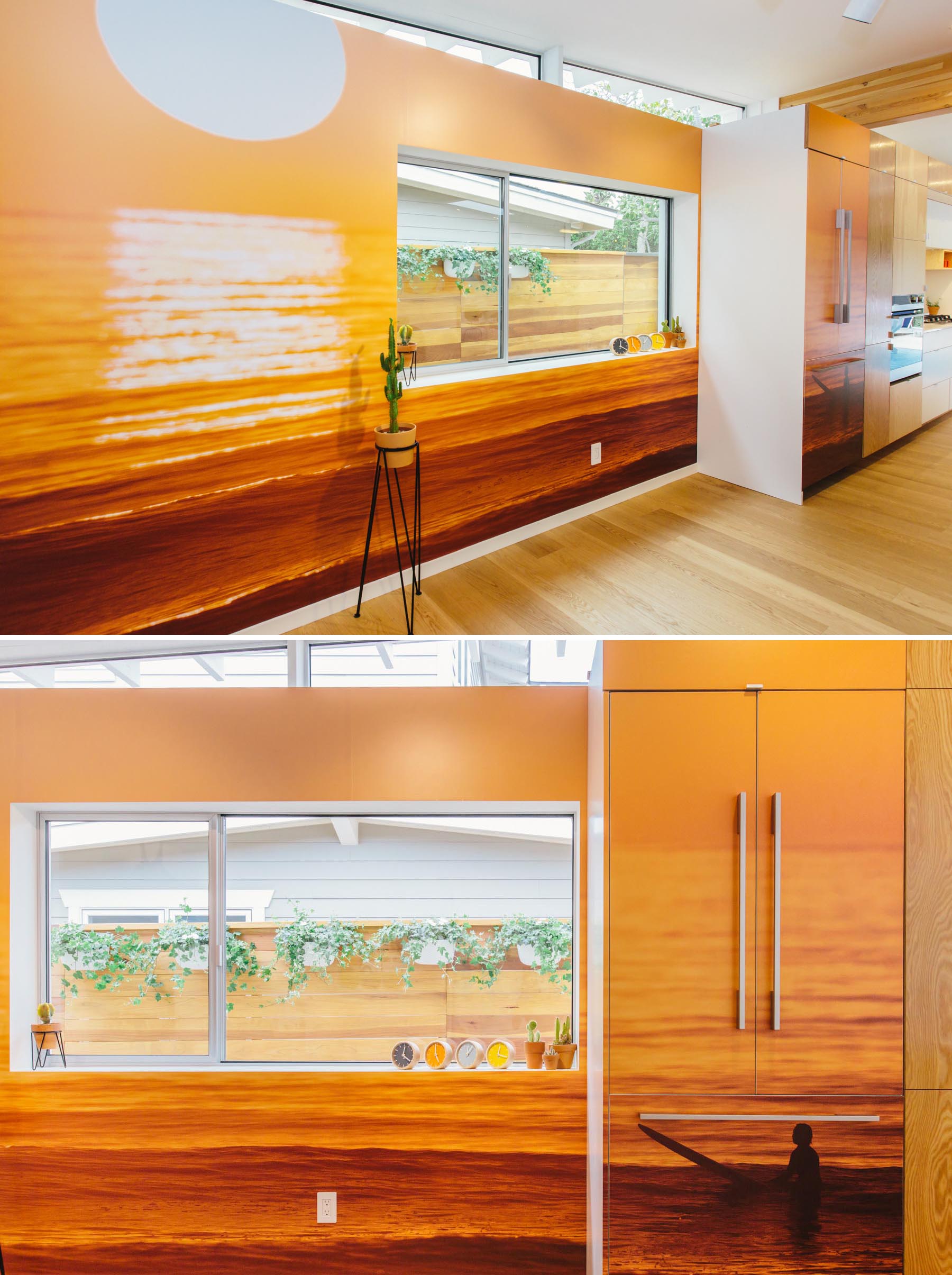 The dining area has been furnished with a white dining table and a colorful 3-panel art piece on the wall. A skylight adds natural light to the space.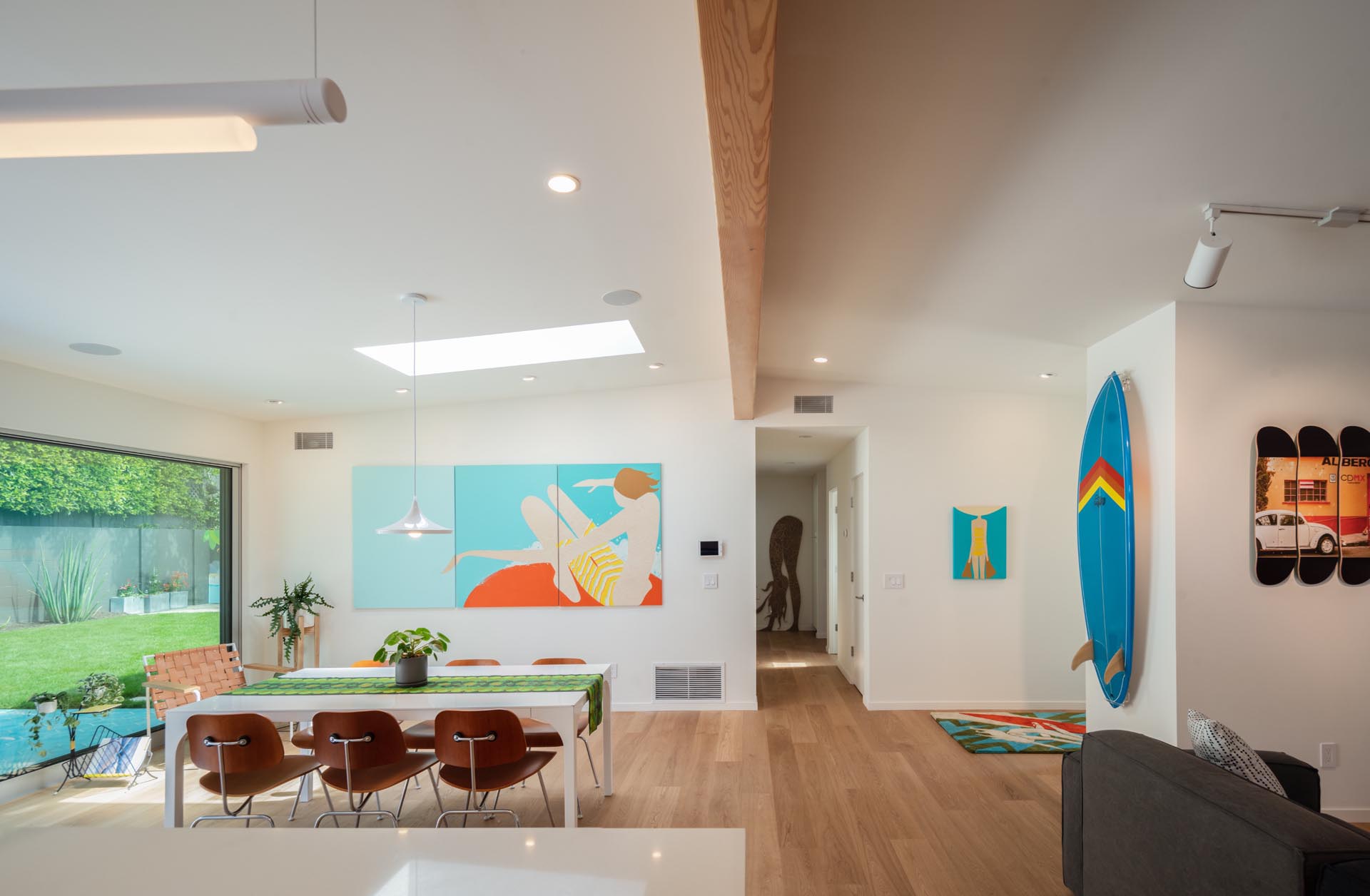 The Kitchen
The original kitchen had wood front cabinets, a tile countertop, and dated appliances.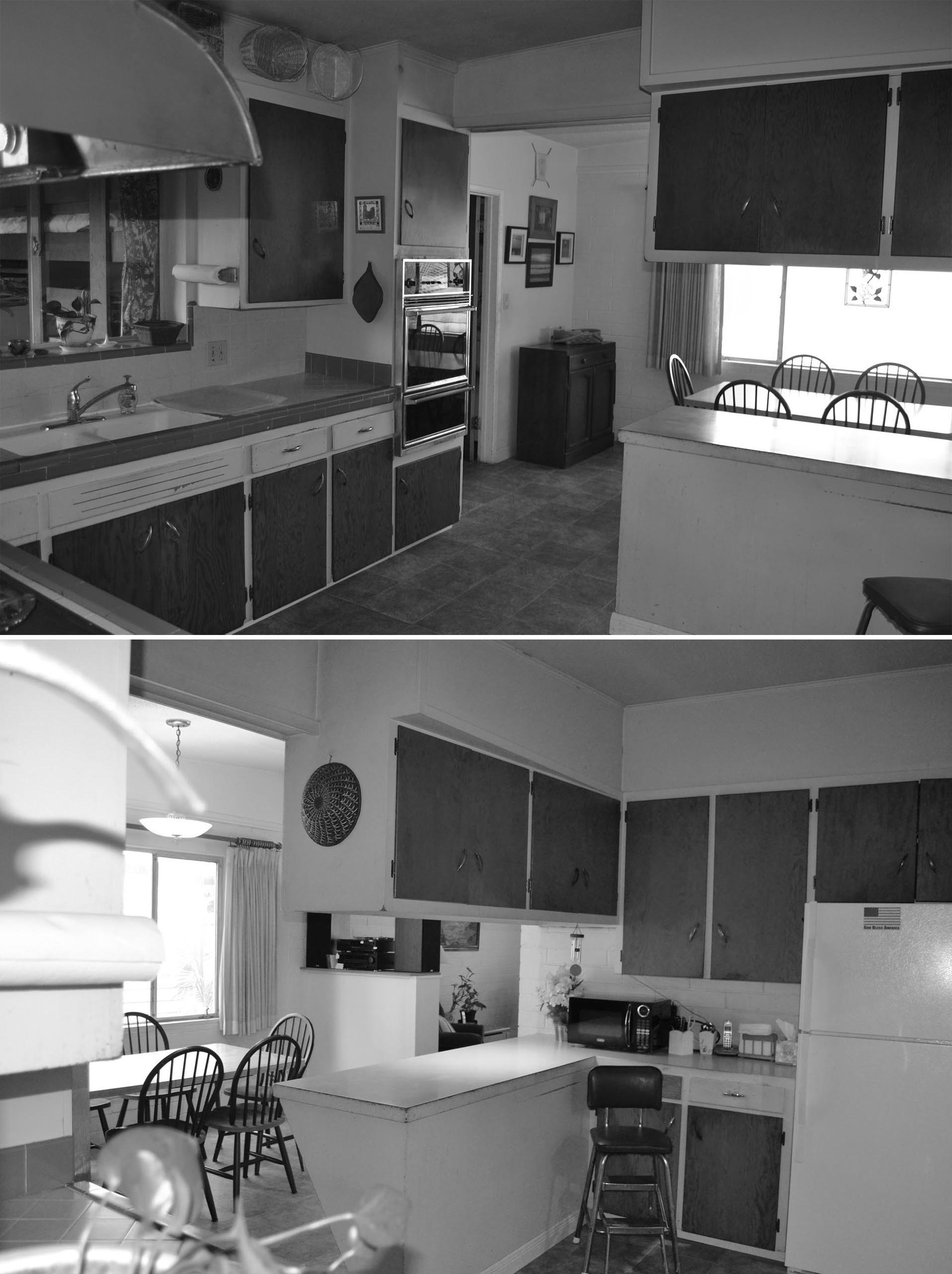 Photography by Surfside Projects
The new kitchen is open plan with a large island, wood cabinets, white countertops, and a fridge that's covered with part of the living room mural.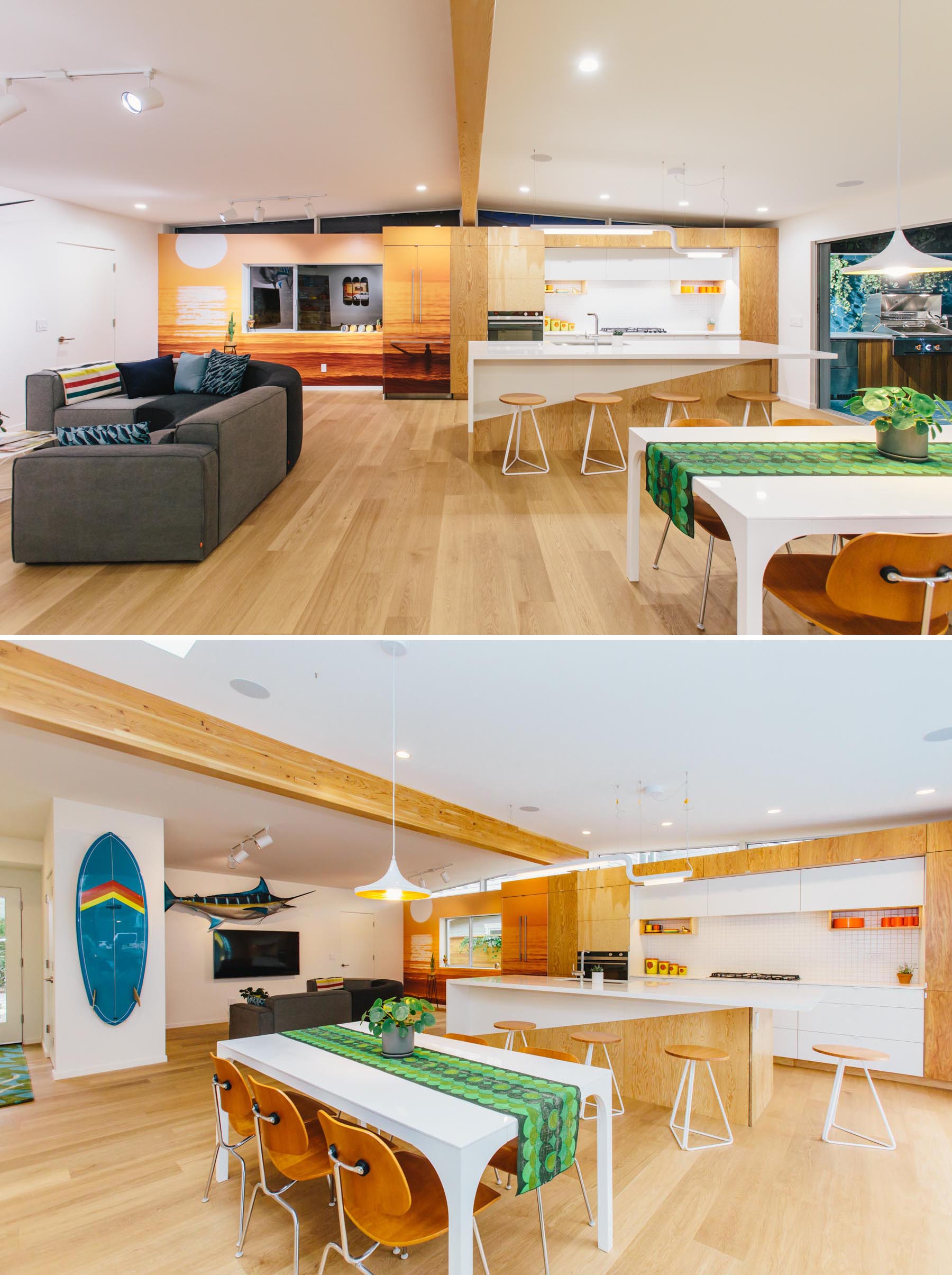 A large sliding door opens to the outdoor kitchen and yard.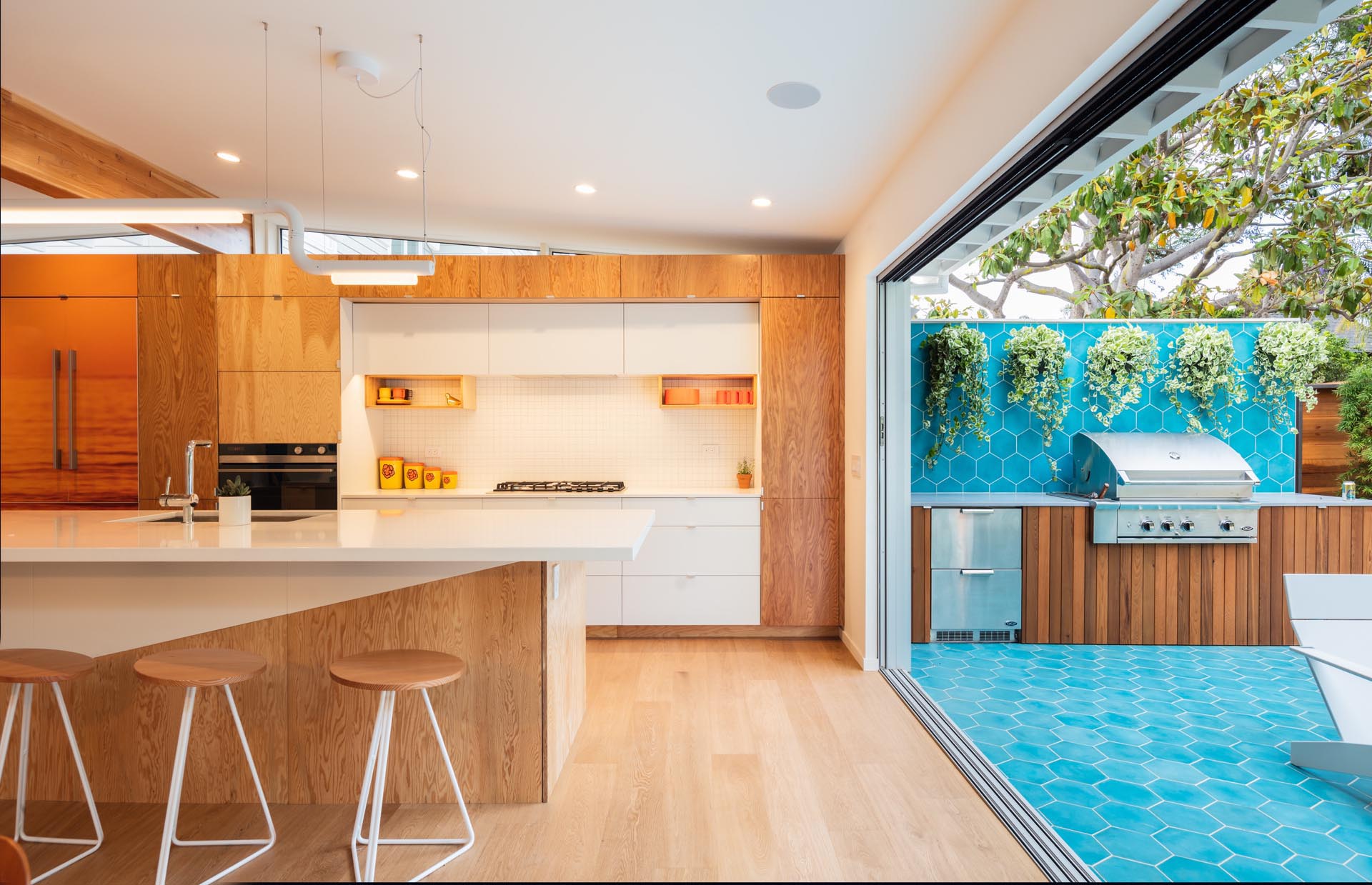 The Outdoor Space
Previously, the outdoor space had a concrete patio and a few planter boxes.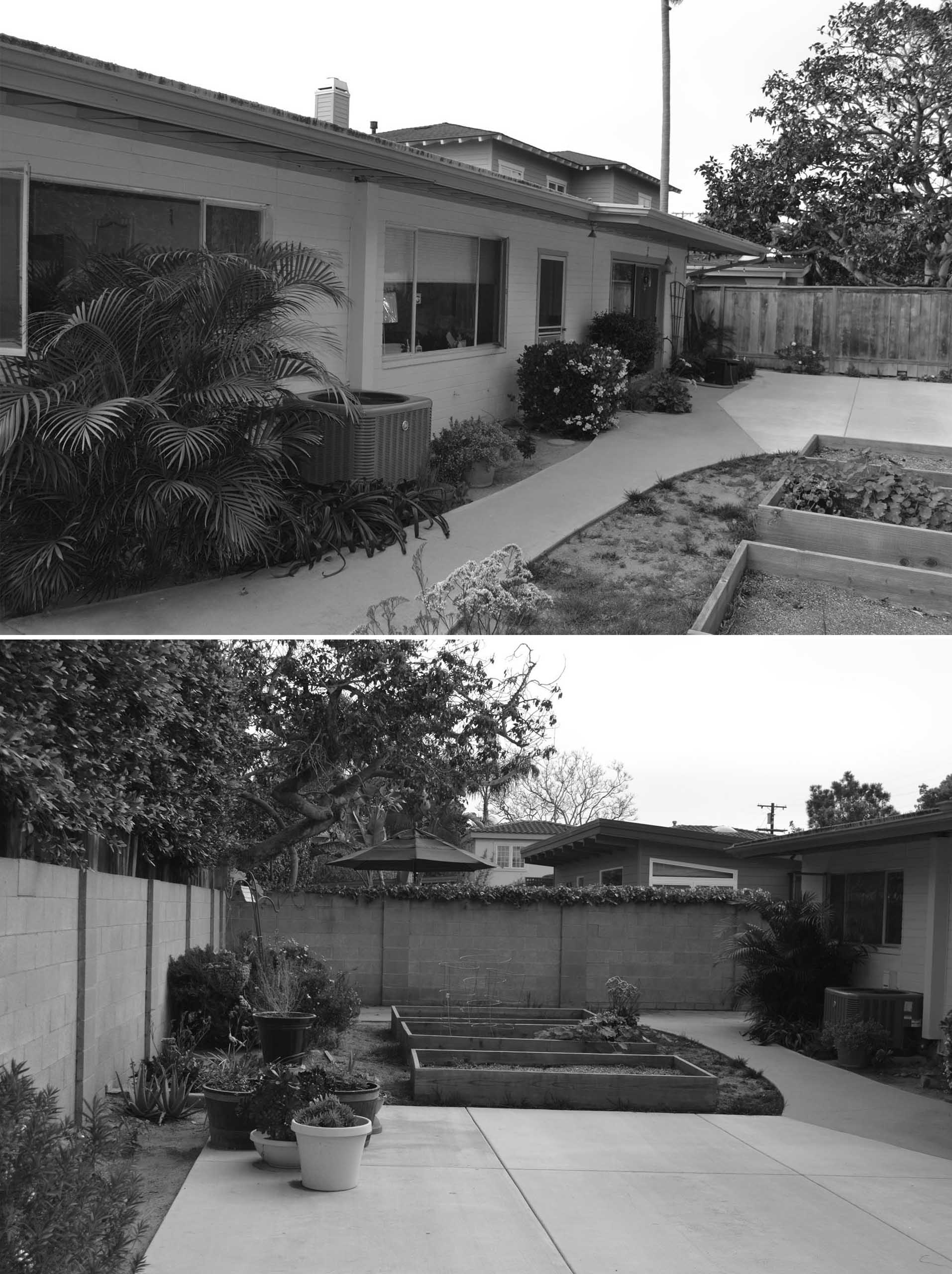 Photography by Surfside Projects
The new outdoor space includes an outdoor kitchen with a built-in BBQ, a blue hexagonal tile patio, a fire bowl with lounge chairs, a colorful planter and artwork, and a grassy yard. Due to California state drought conditions, landscaping mandated low mow/drought tolerant grass, succulents, and cacti.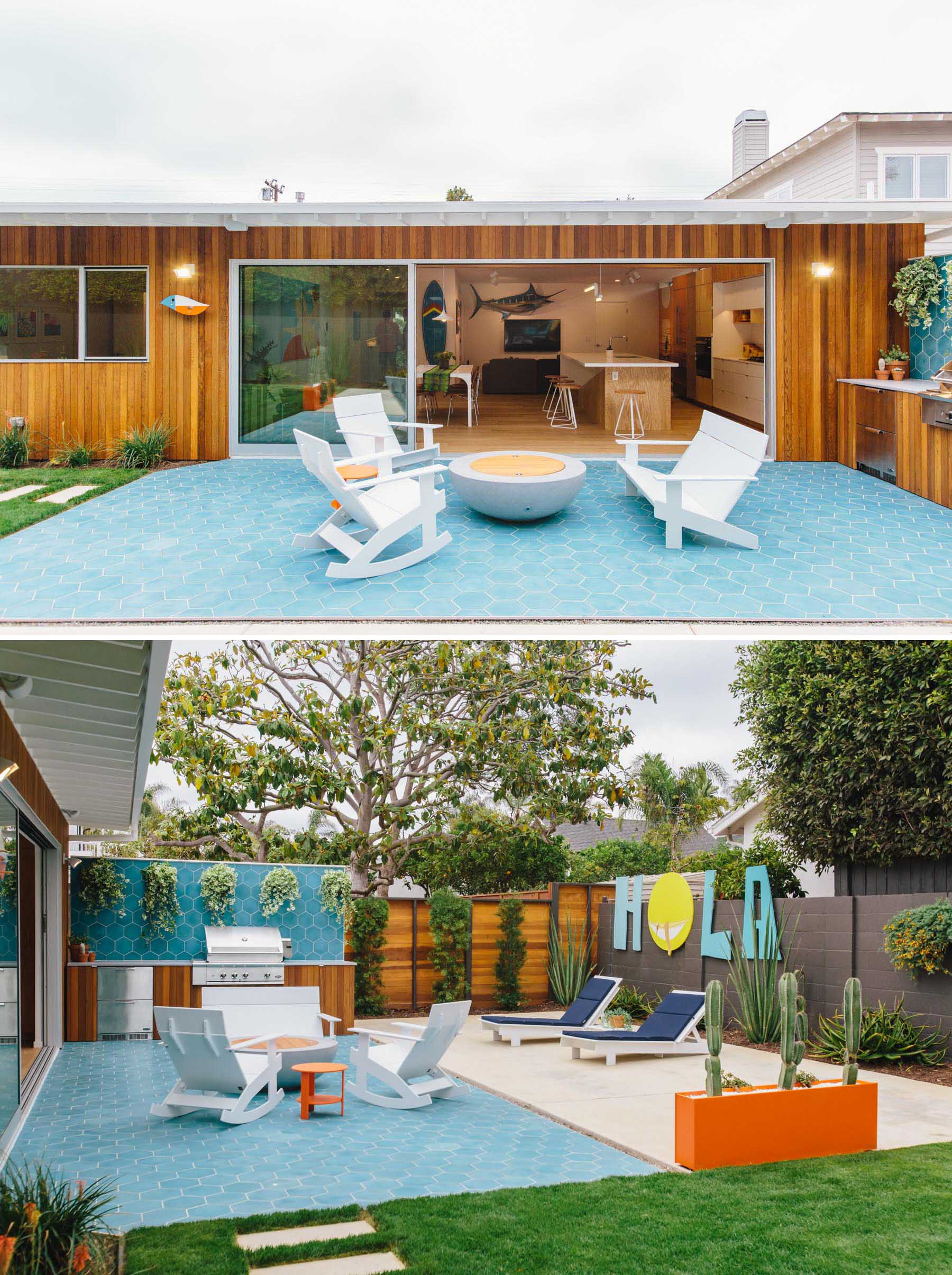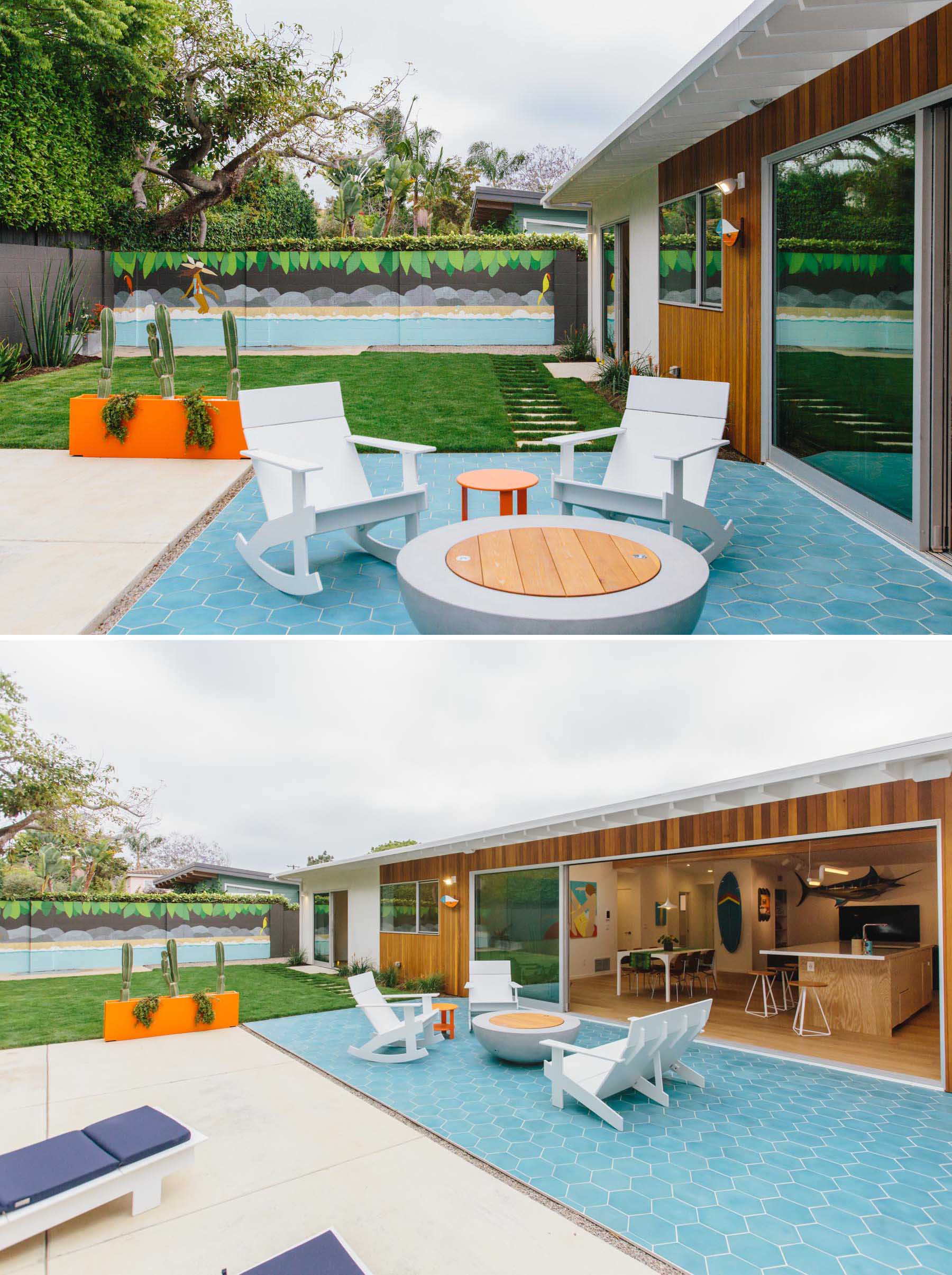 The Bedrooms
The new main bedroom at the front of the house shows the angled wood ceiling and the wrap around clerestory windows.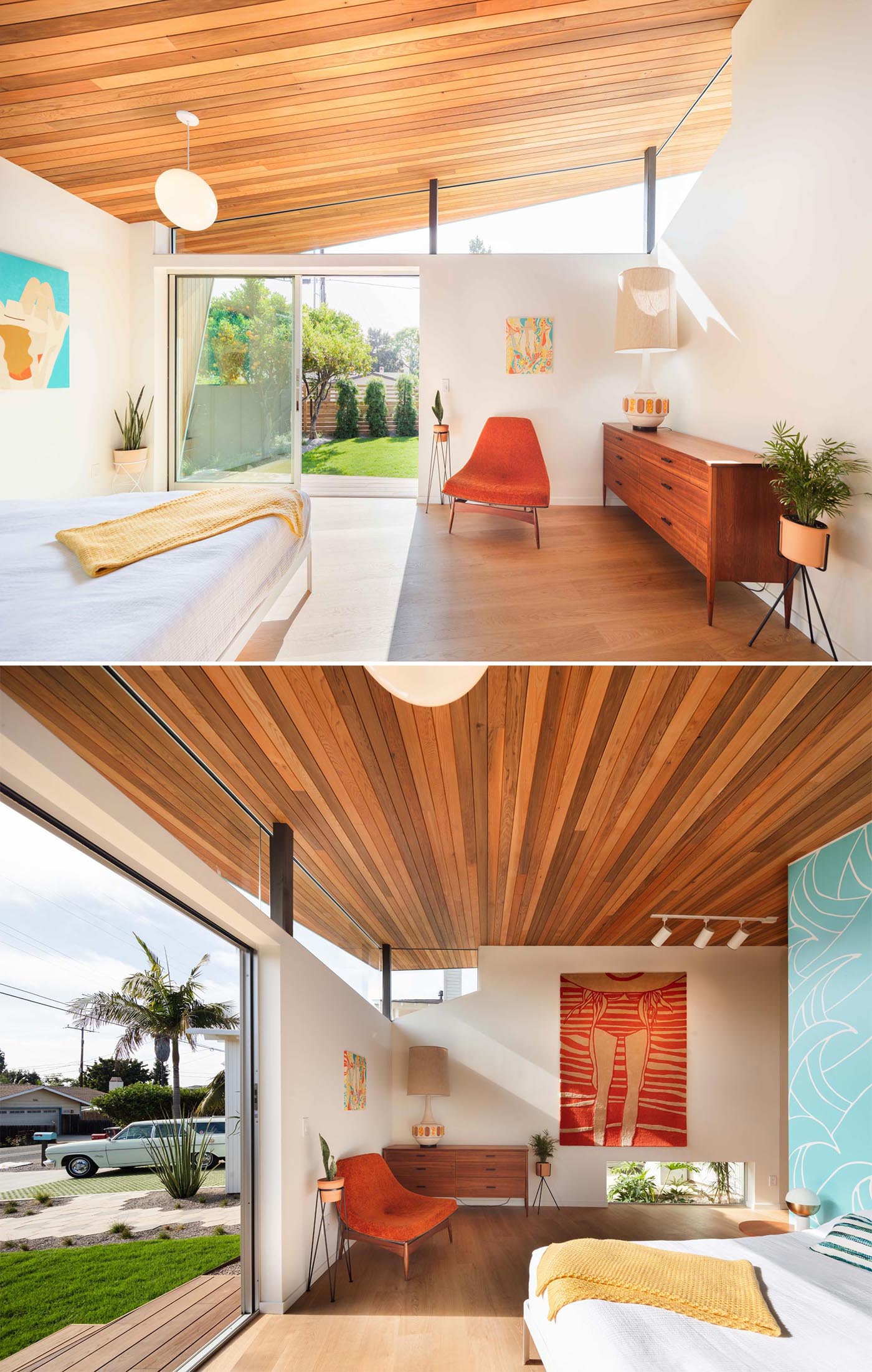 A secondary bedroom has similar clerestory windows and a sliding door that opens to the yard.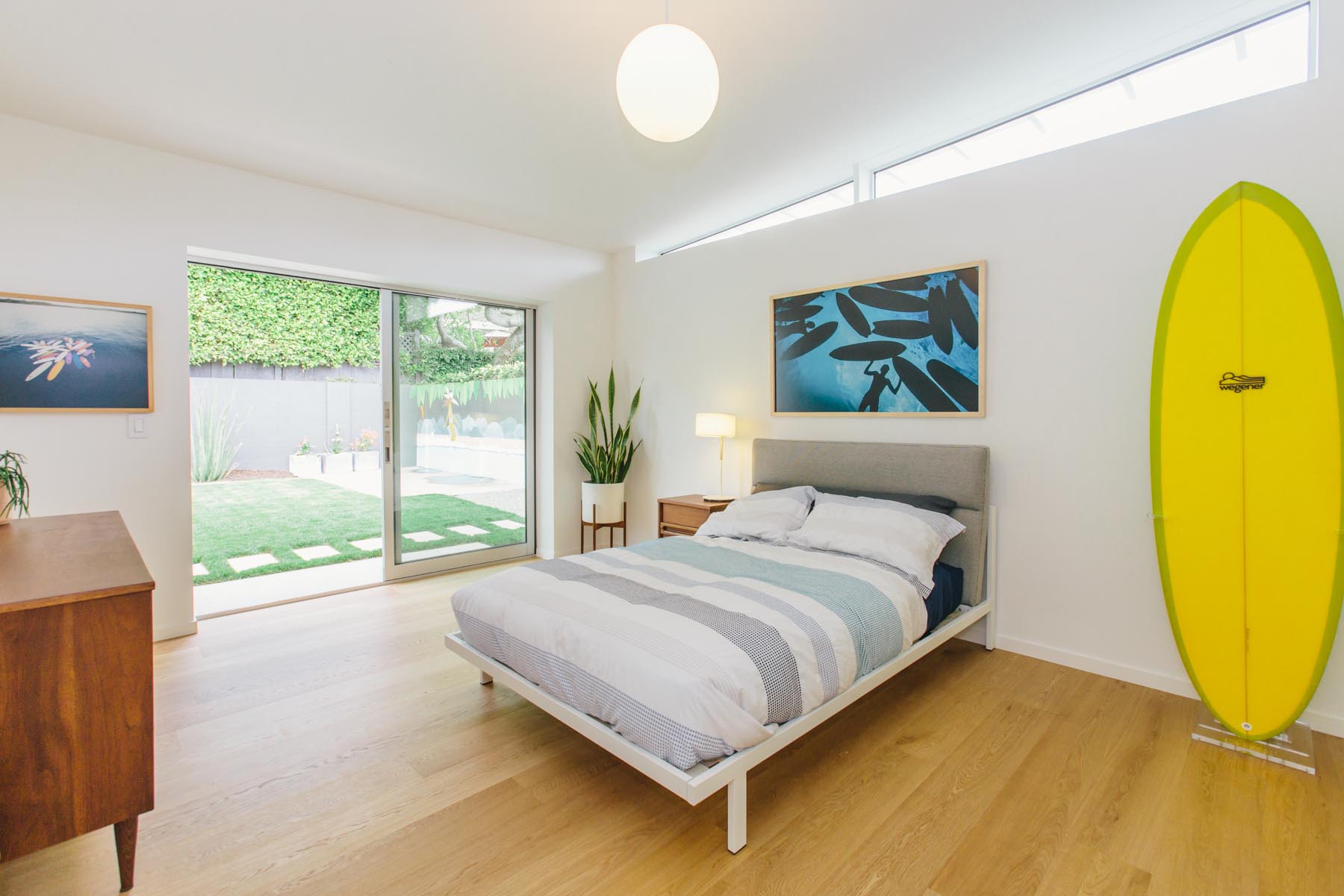 The Bathroom
In the bathroom, a bright blue vanity is topped with a white countertop, while the chevron floor tiles feature a few different colors adding interest to the room.