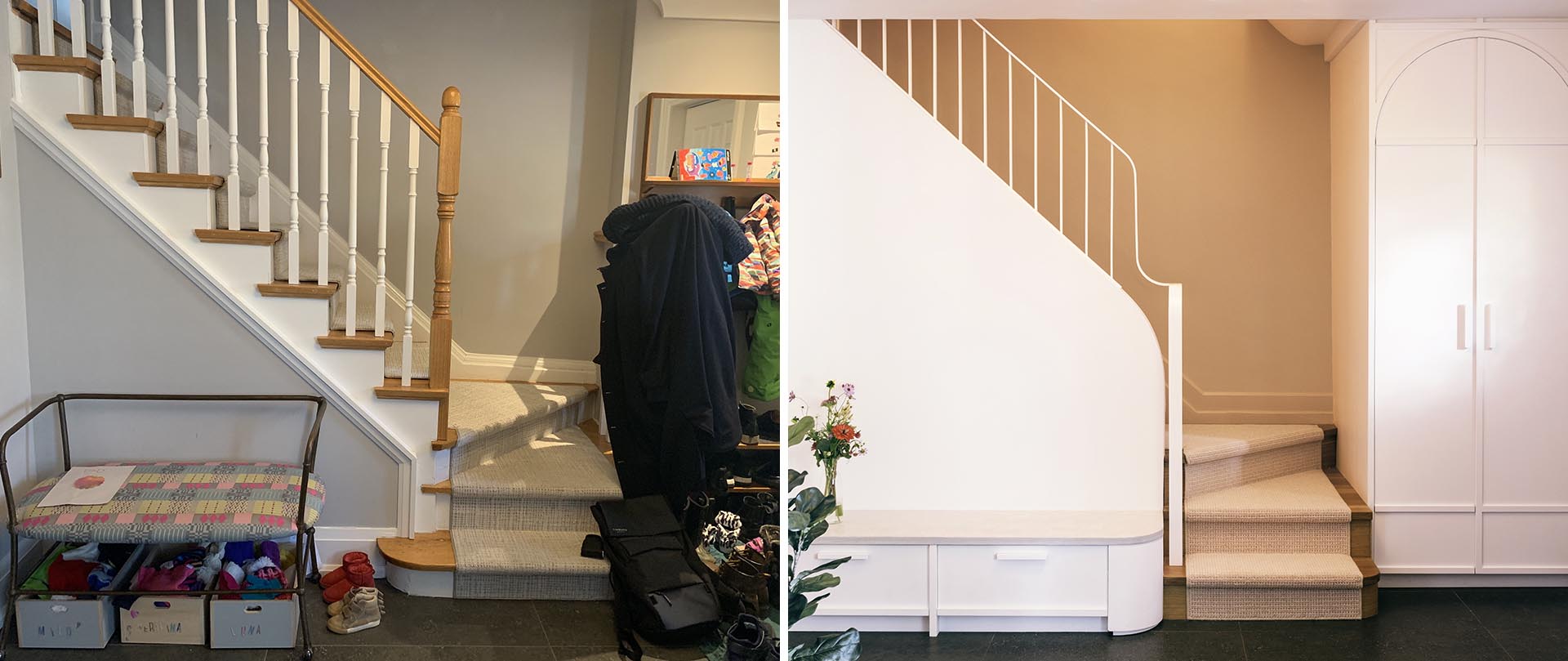 Toronto-based design studio Odami has completed a small renovation for a family home that includes the redesign of the main staircase and living room fireplace, the addition of a new desk/storage unit next to the kitchen, and a new closet and bench in the entrance.
The entryway which was filled with freestanding furniture now includes a custom closet and built-in bench. The extra-deep closet and bench with pull-out drawers provides a place to sit and storage space to alleviate clutter.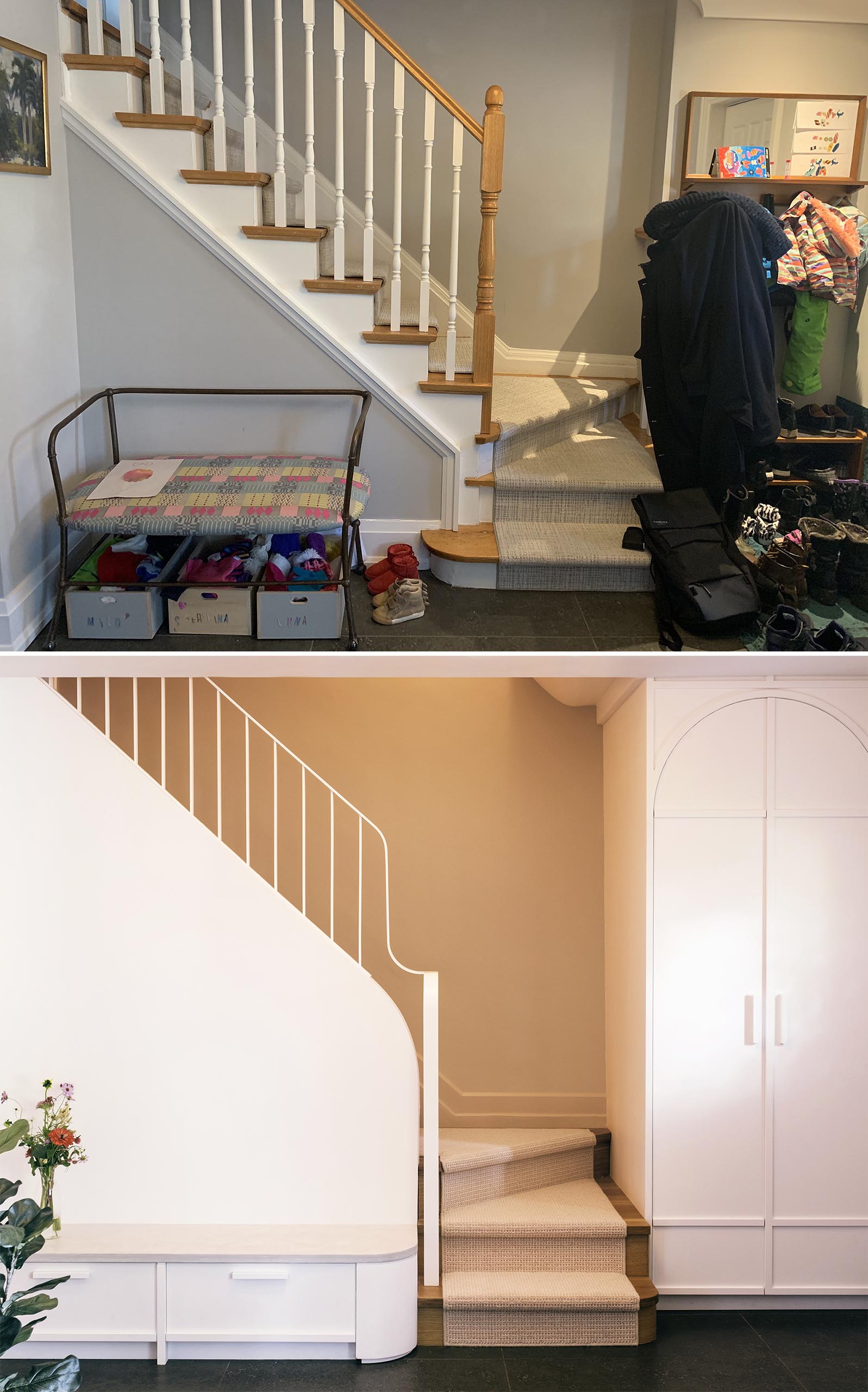 The railing and staircase, which originally had white and wood balustrades, now match the geometries of the bench and closet, while contrasting them with color and a sense of lightness.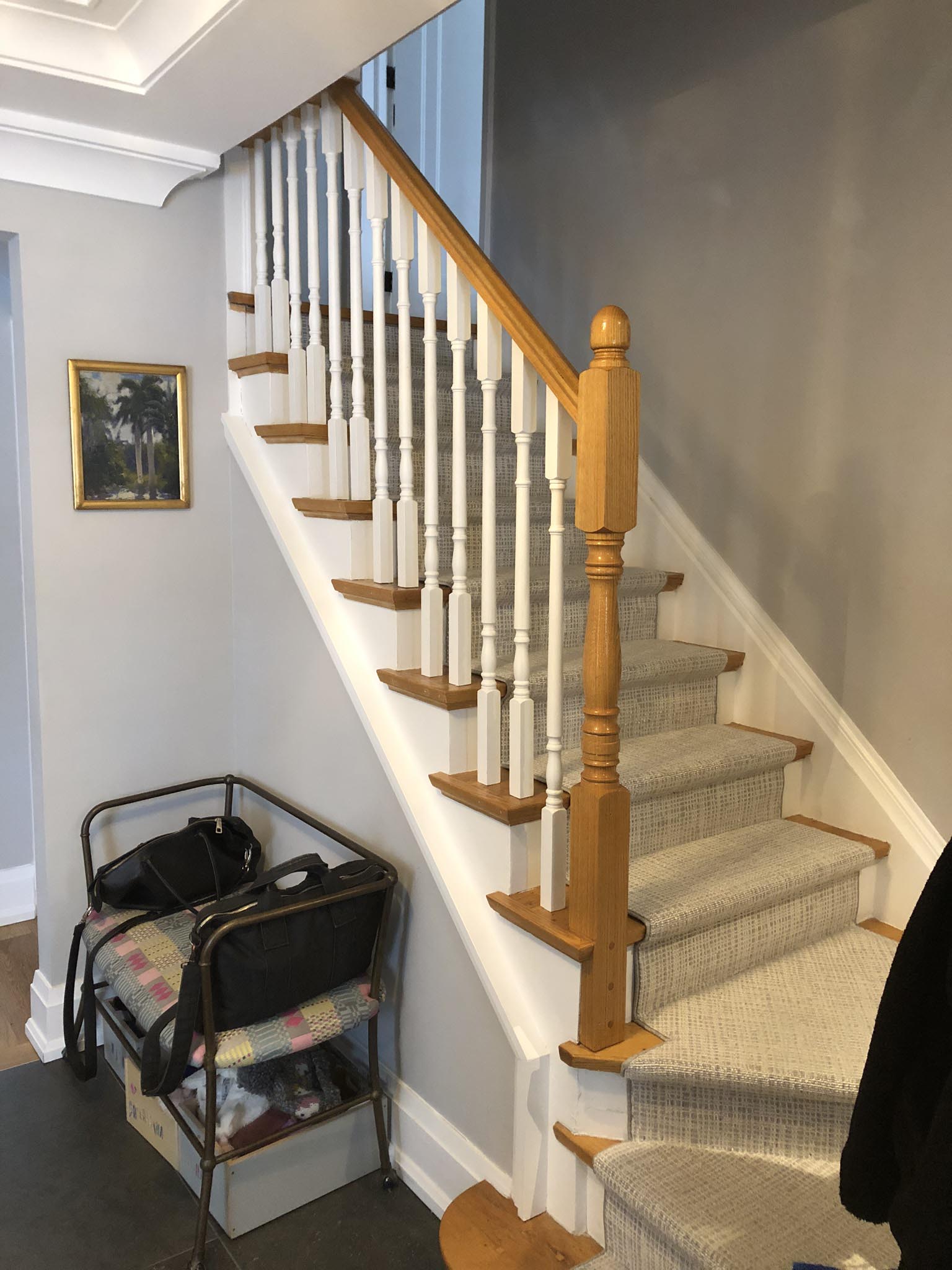 The original living room had a dark wall with a traditional fireplace surround and mantle. A new muted palette allows all of the homeowner's unique collection of furniture, art, and objects to blend seamlessly with the walls and floors.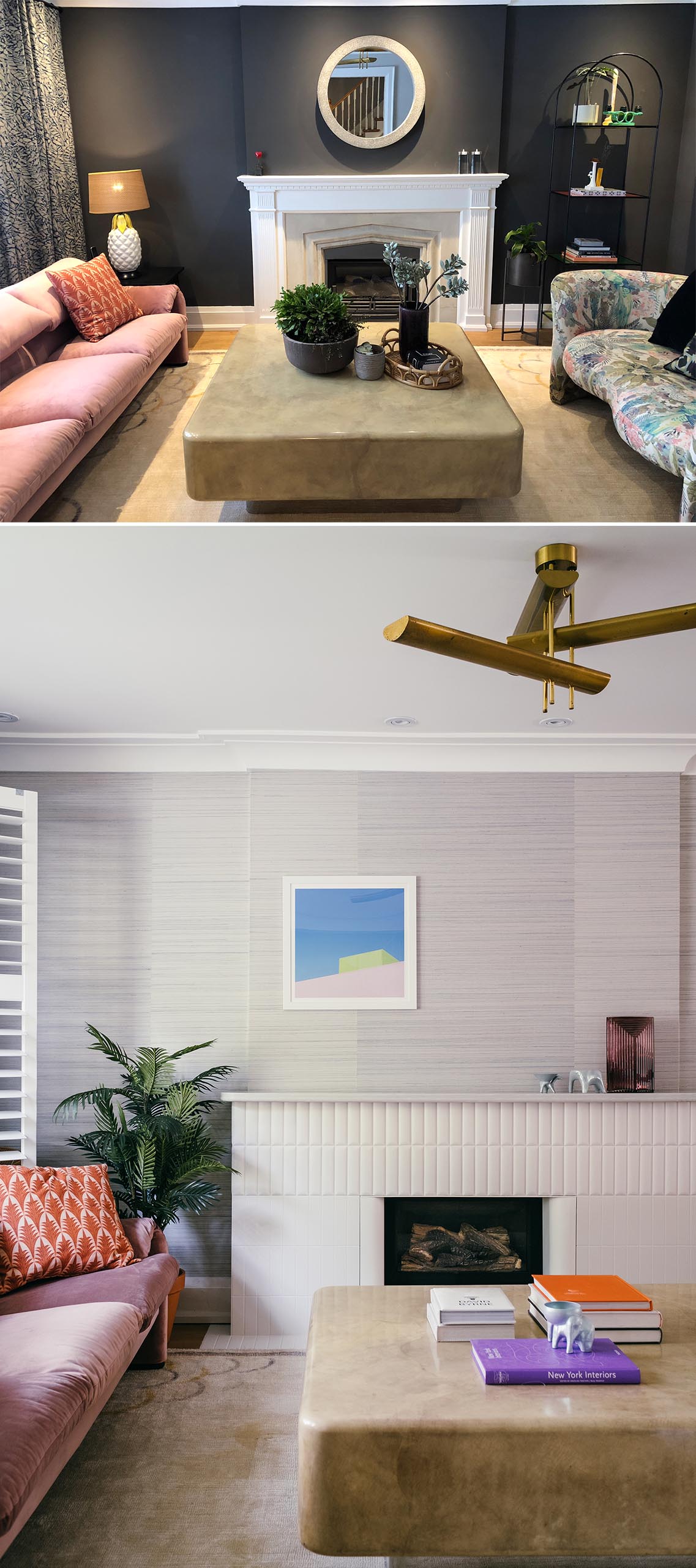 The updated fireplace now showcases pillowy tiles and rounded detailing that give dimension and a subtle playfulness to an otherwise neutral fireplace mantle.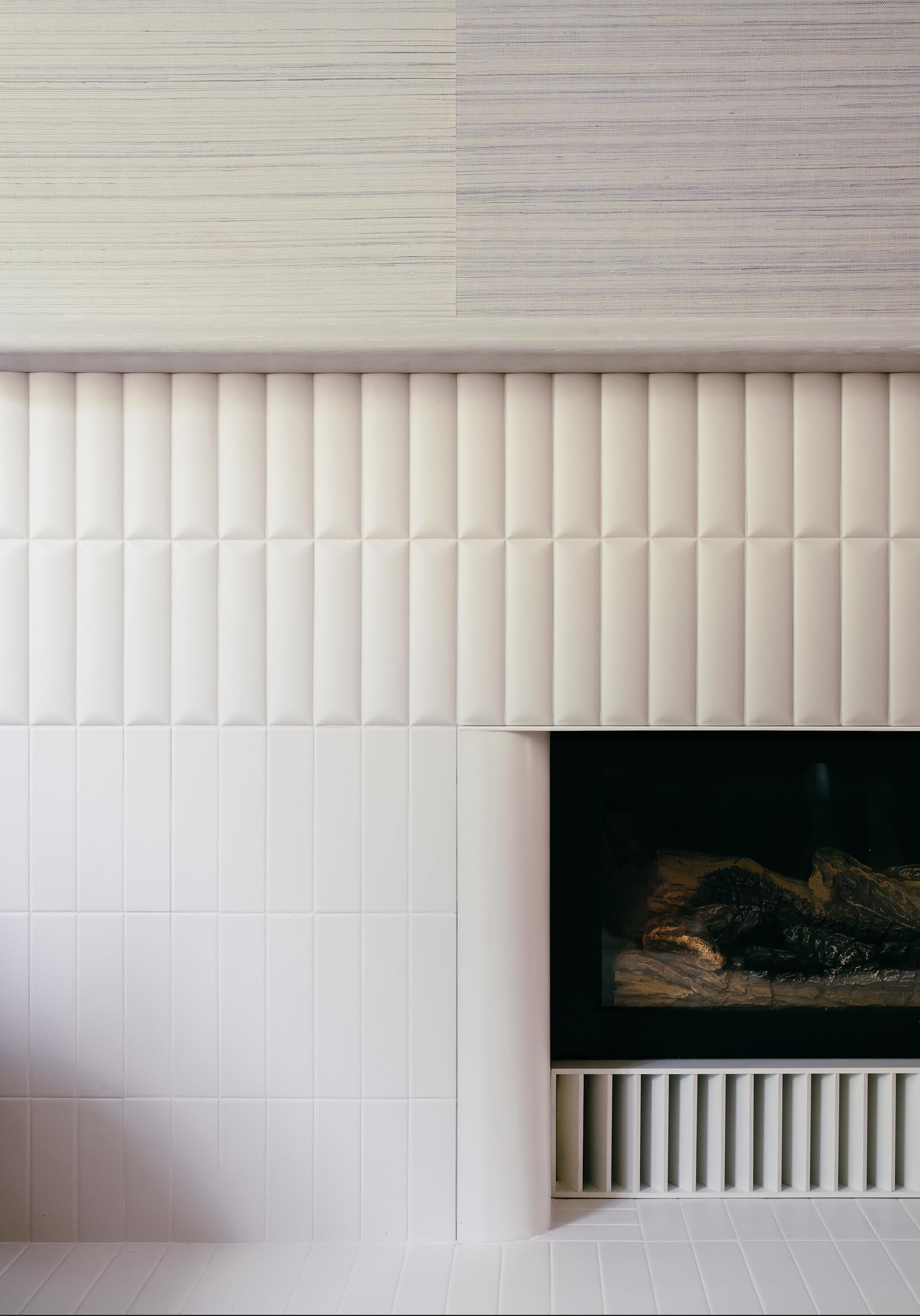 Deeper into the house and just outside of the kitchen, there's a built-in desk that replaced a small awkward space. The new desk offers a secluded nook for working at home. As it's placed beside the steps down to the mudroom, a small cutout allows it to do double-duty as a railing.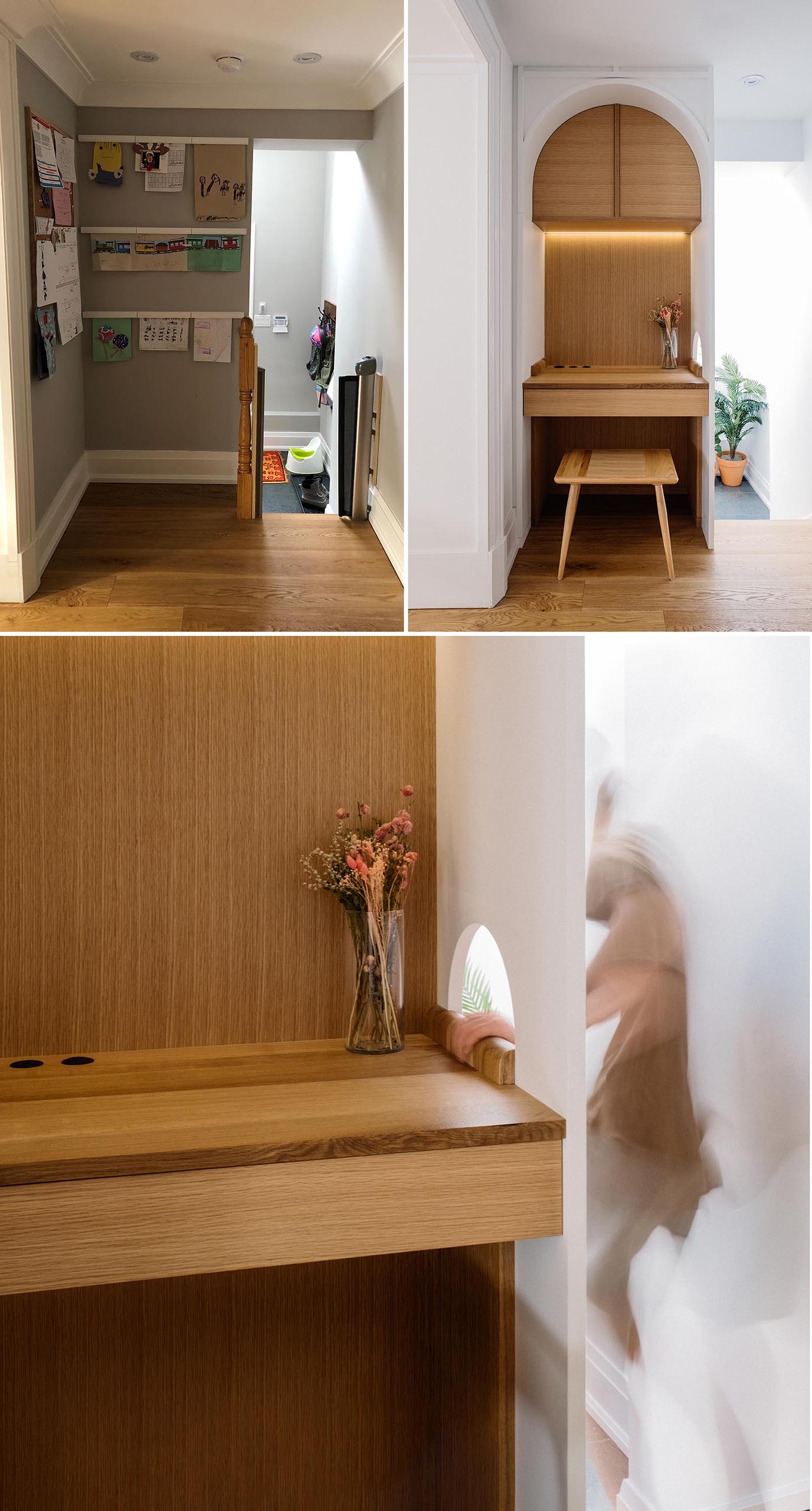 Above the desk, there are curved cabinets that match the delicate arched feature, and a small light that highlights the desk and wood.