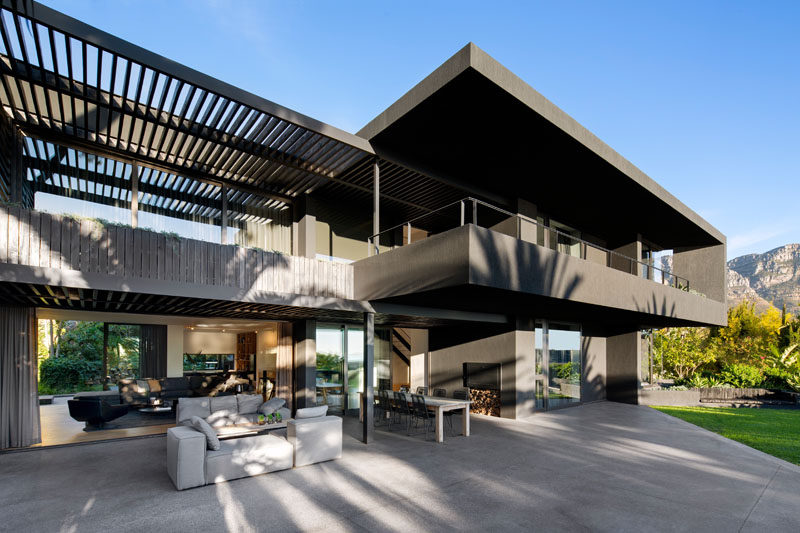 Greg Wright Architects have recently completed the renovation of this house in Cape Town, South Africa.
The dark exterior was considered to be a 'leap of faith' by the owners of the home, however when combined with the greenery of the trees, it presents a bold modern look.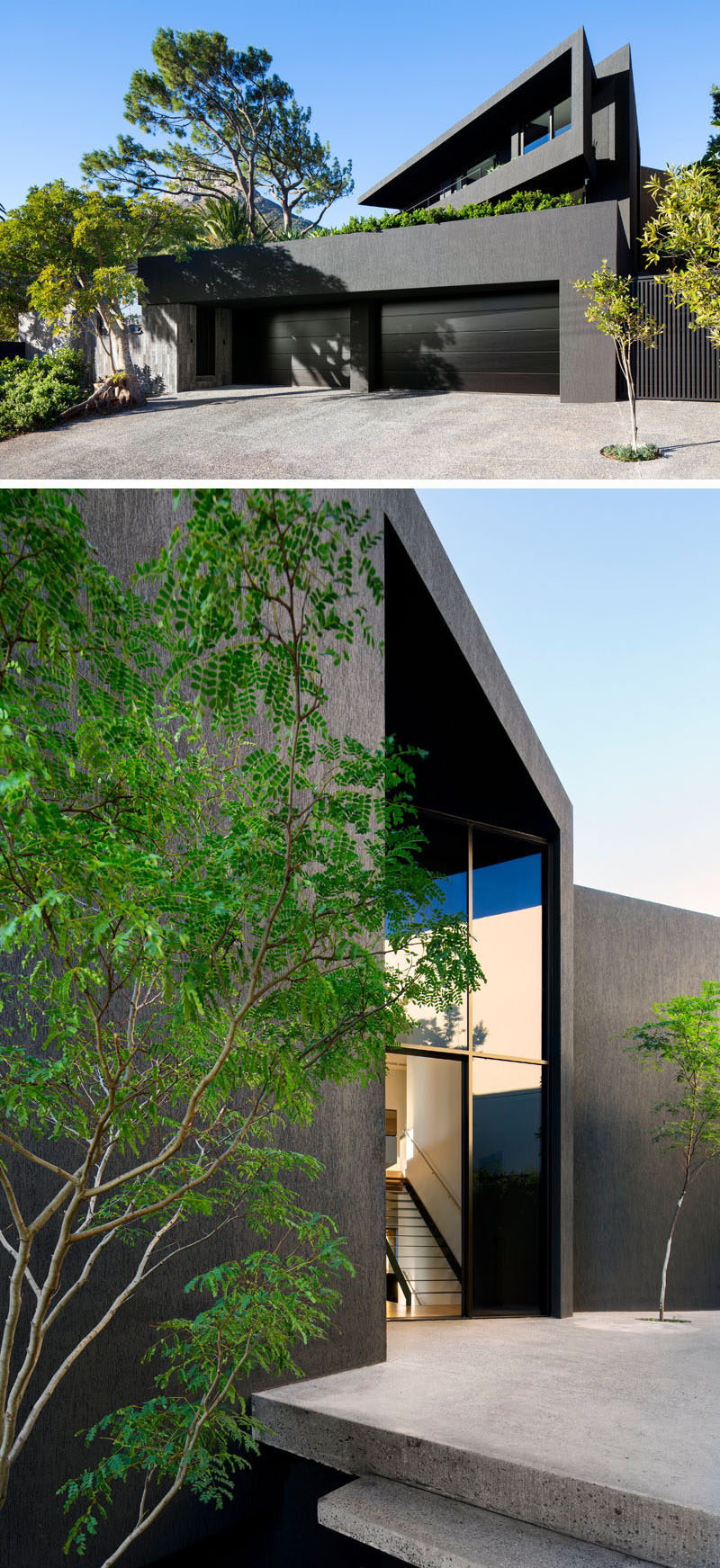 ---
The rear of the home is filled with large windows and sliding doors on the lower level open the interior to a large patio with an outdoor lounge and dining area, and the backyard that has a swimming pool.
---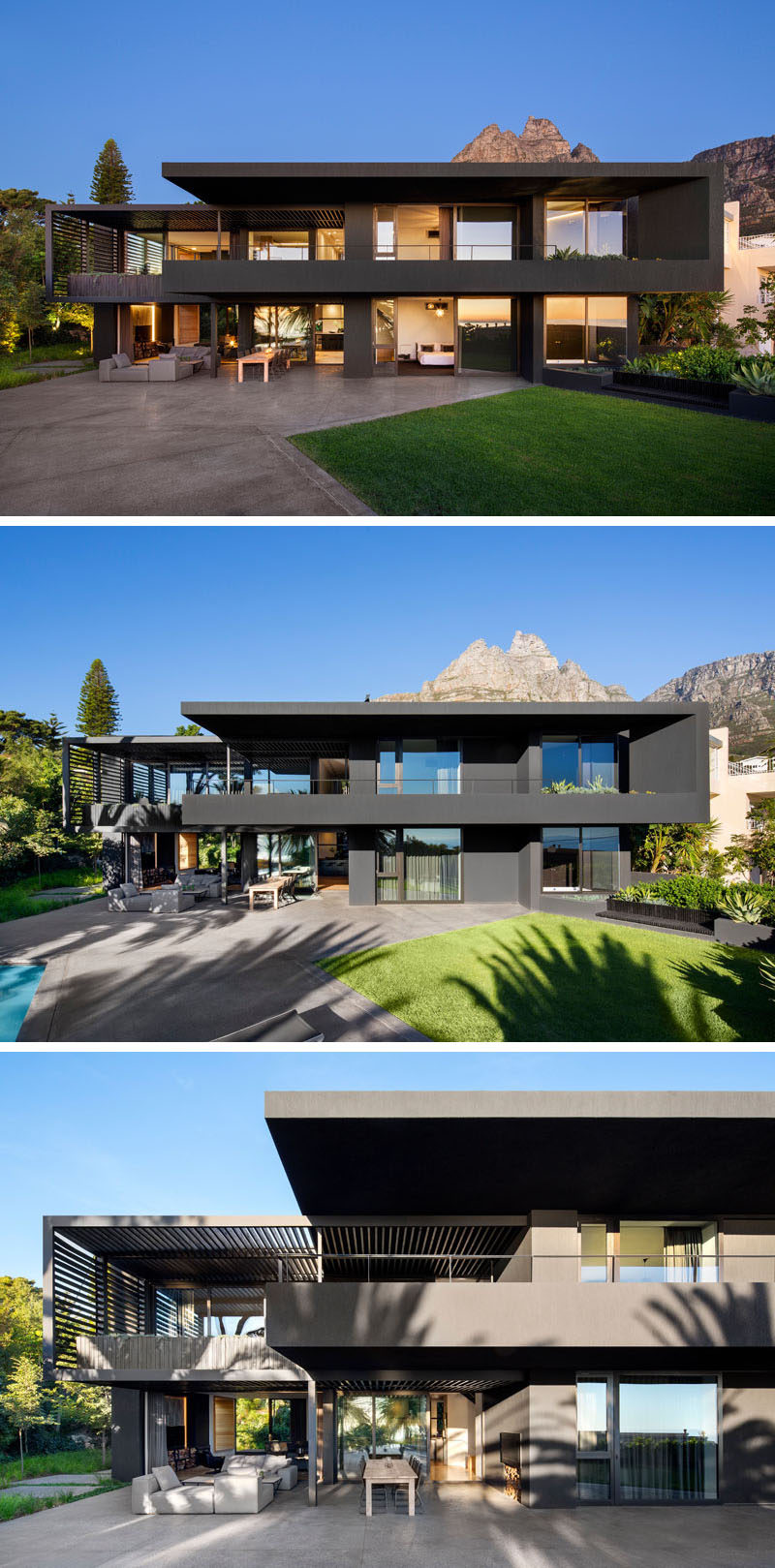 ---
Inside, dark elements are continued throughout, however the use of wood adds a warmth and lightness to the interior. In the living room, there's a tiled wall behind the tv and below, is plenty of firewood storage for the fireplace that is next to it. There's also a wood-framed window seat and access to a small outdoor patio on the right.
---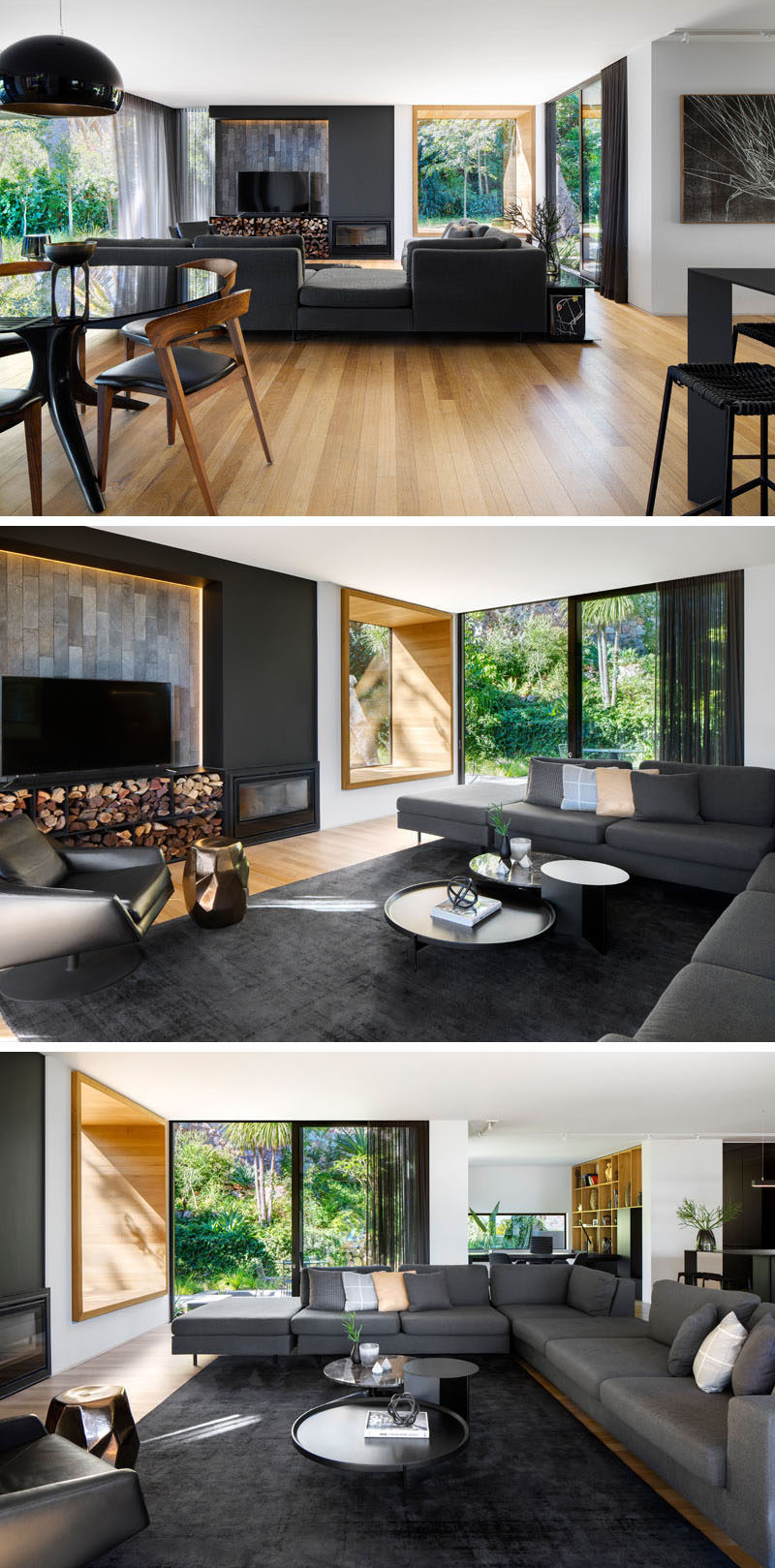 ---
Around the corner from the living room is the home office. Built-in wood shelving lines the wall and the black cabinets match the black desk.
---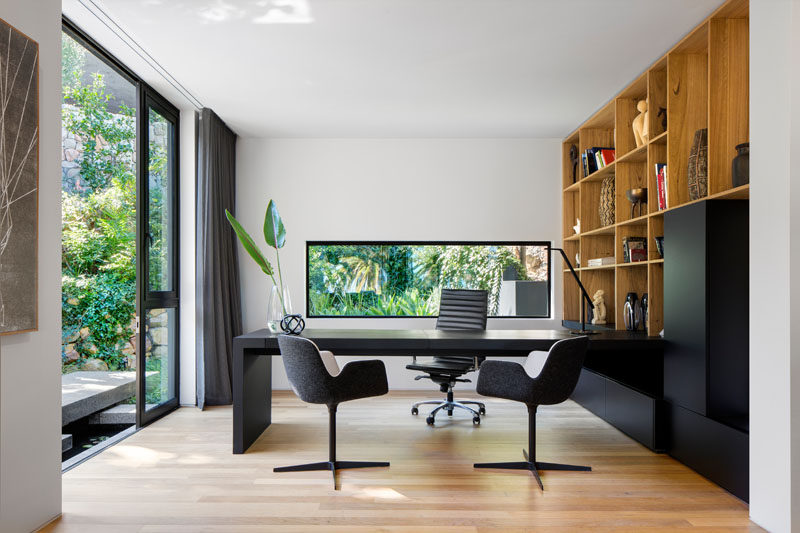 ---
Next to the home office is the kitchen. Matte black kitchen cabinets and a large island with plenty of seating create a cohesive appearance throughout the open floor plan.
---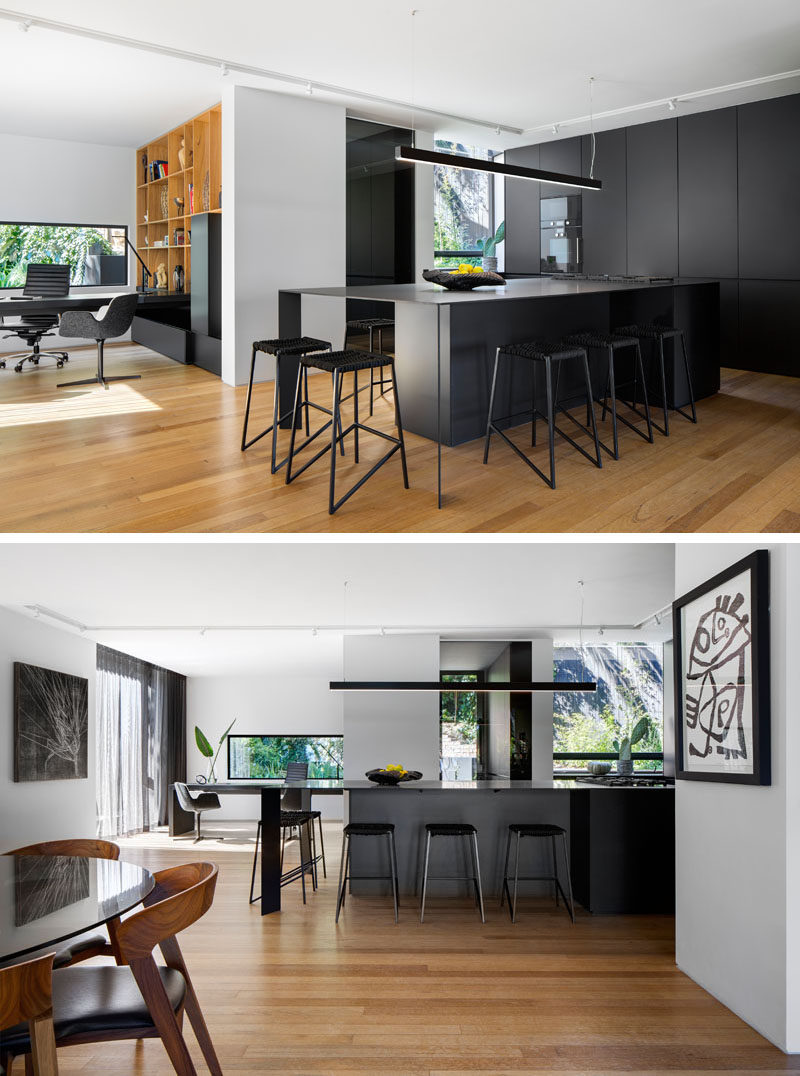 ---
By the front door, stairs lead up to the second floor that's home to the bedrooms. Large windows flood the staircase with natural light, while black steel stairs continue the dark theme.
---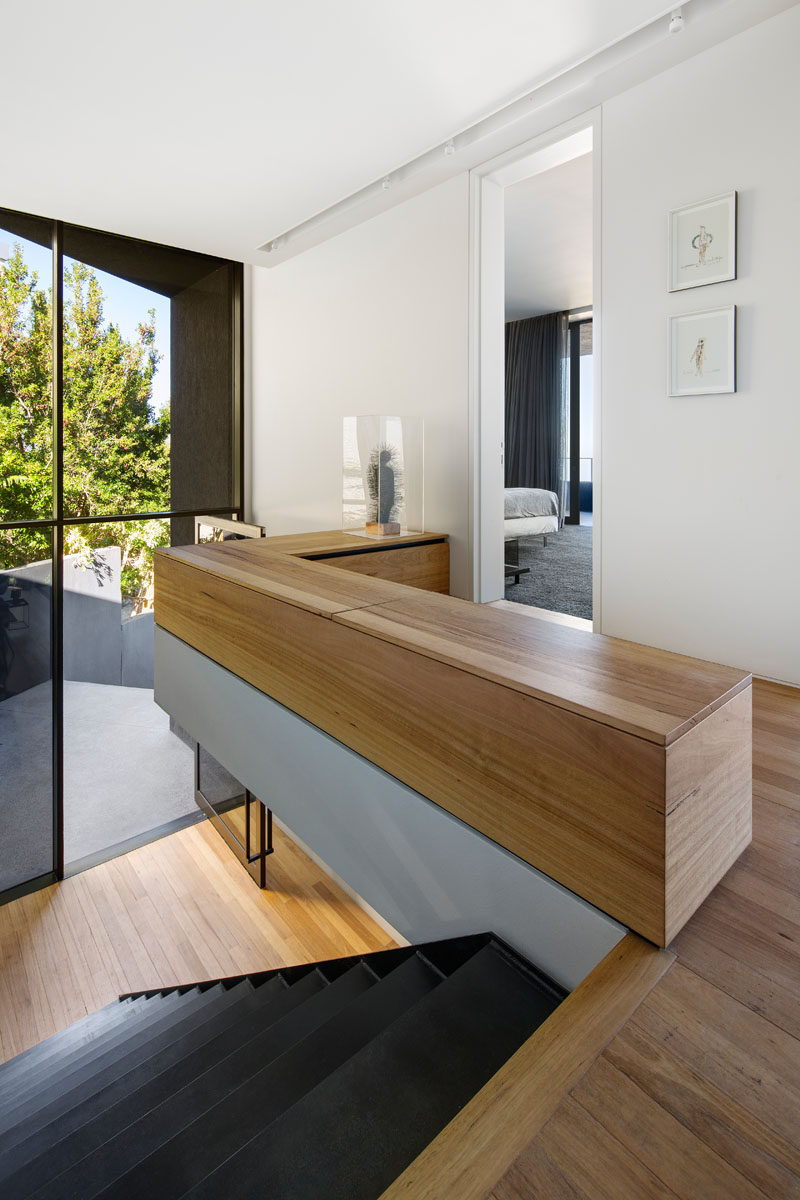 ---
In this bedroom, black carpets contrast the white walls and bed, while a black en-suite bathroom with a built-in bathtub is open to the rest of the room.
---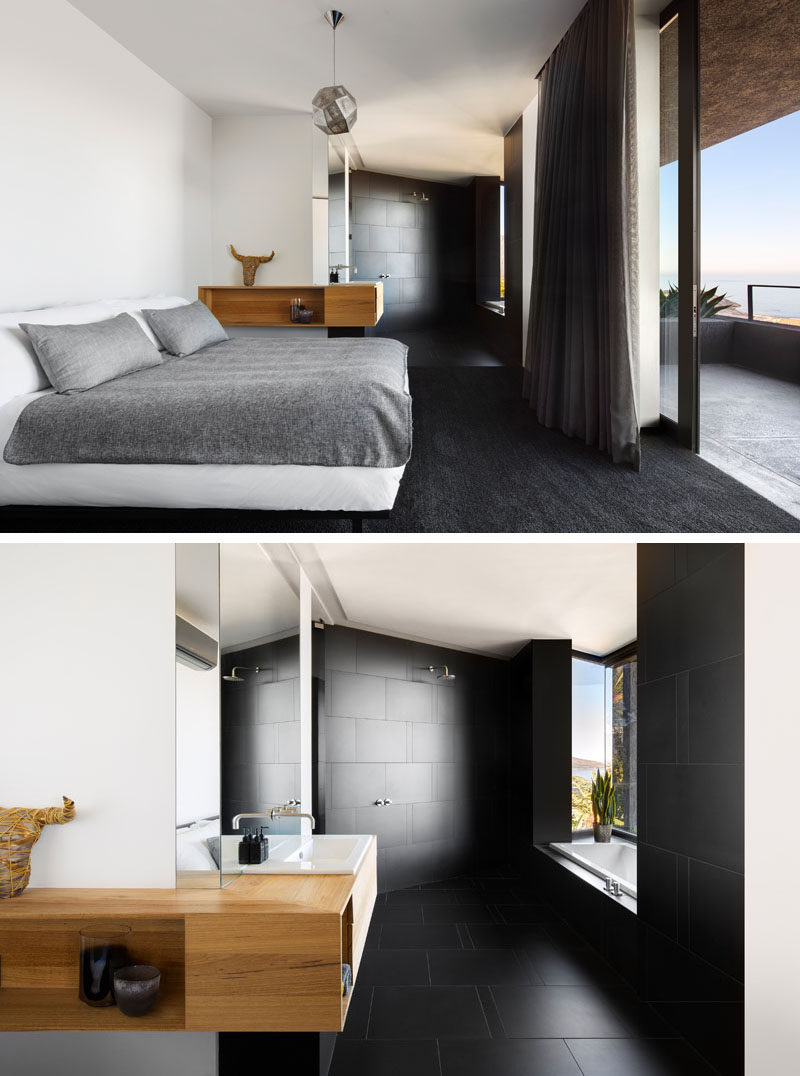 ---
In this master bedroom, another window seat nook has been created and matches the wood accent wall, while black cabinetry and carpets compliments the grey tones in the bedding and on the headboard.
---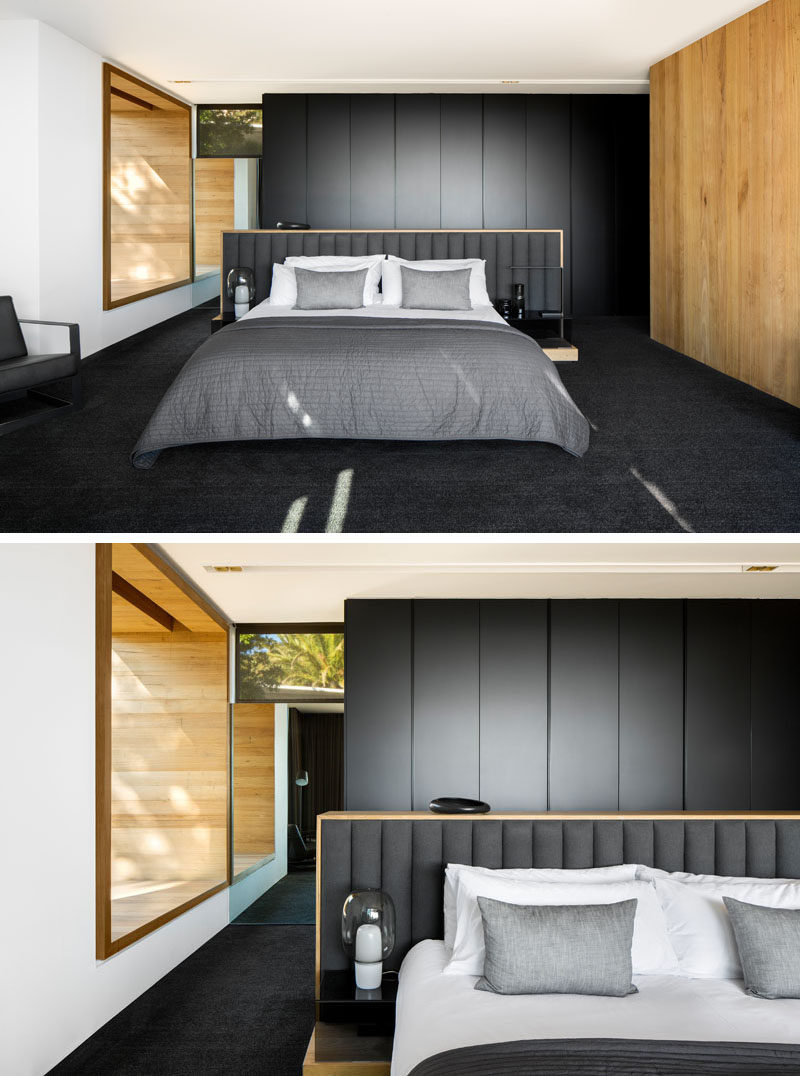 ---
Next to the wood accent wall in the bedroom is a bathroom that's also open to the bedroom. The built-in bathtub has views of the balcony and trees in the distance.
---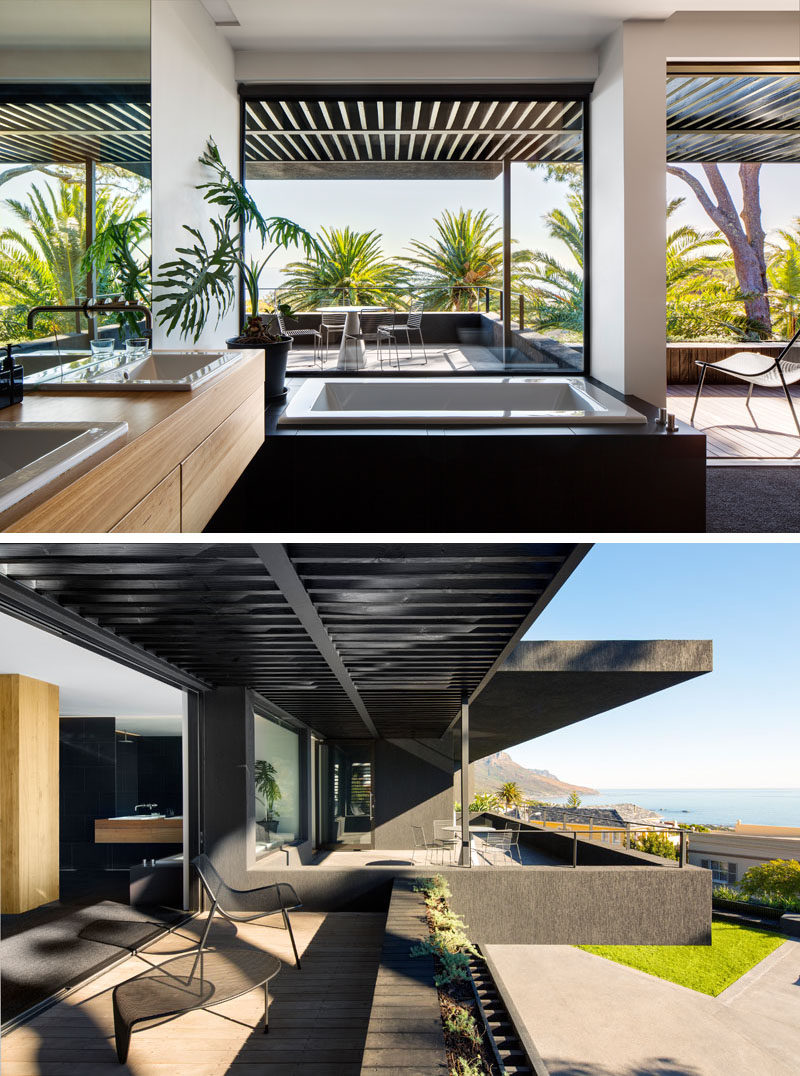 ---