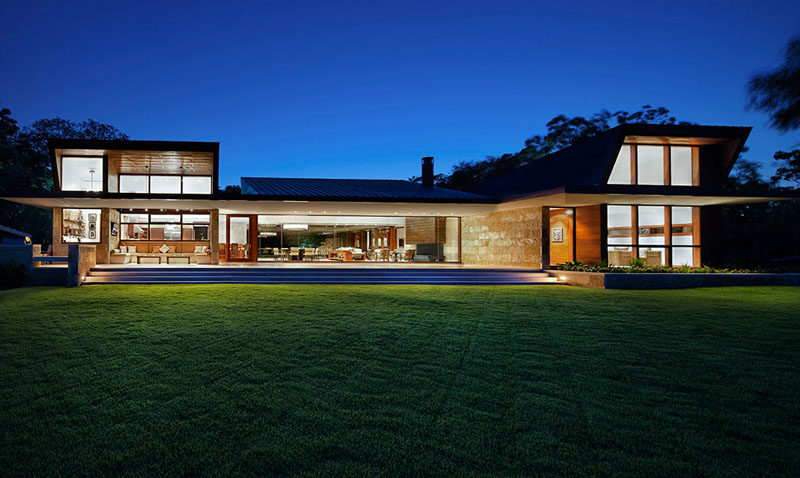 Miró Rivera Architects have designed a new house in Austin, Texas, that features exterior walls of flat seam copper and Lueders roughback limestone, and a roof made from standing seam copper.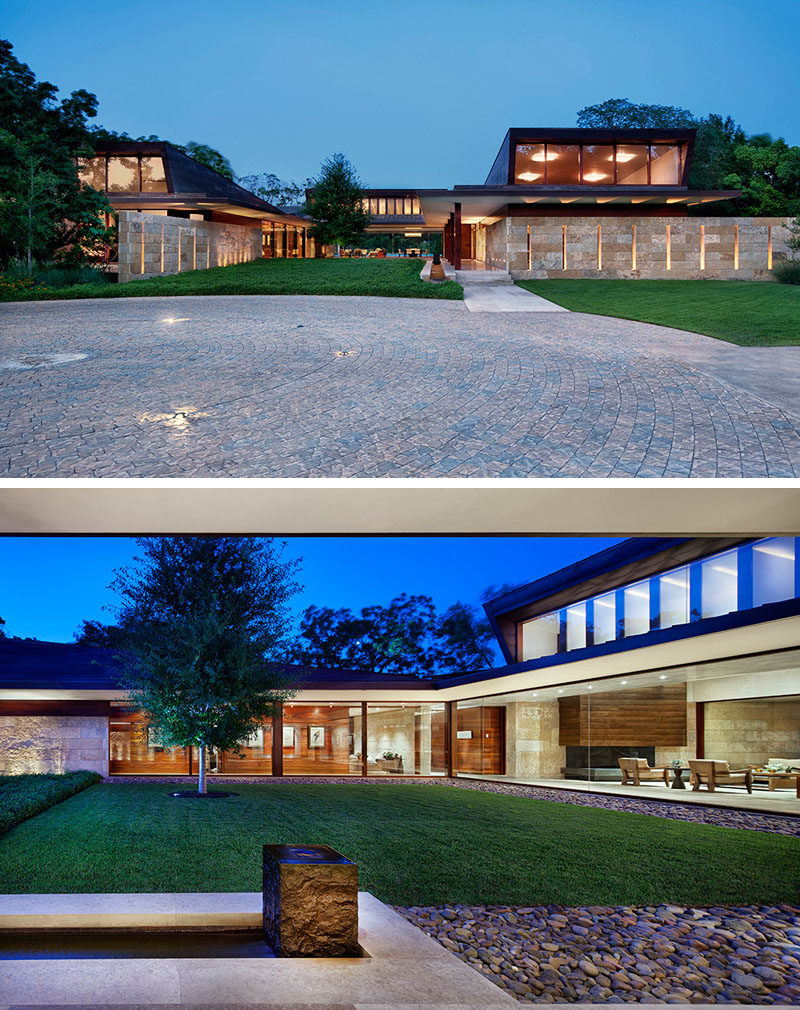 ---
The layout of the house wraps around a landscaped garden and lawn area at the front of the home. The lawn is surrounded by a border of smooth pebbles, and large glass walls provide a glimpse inside.
---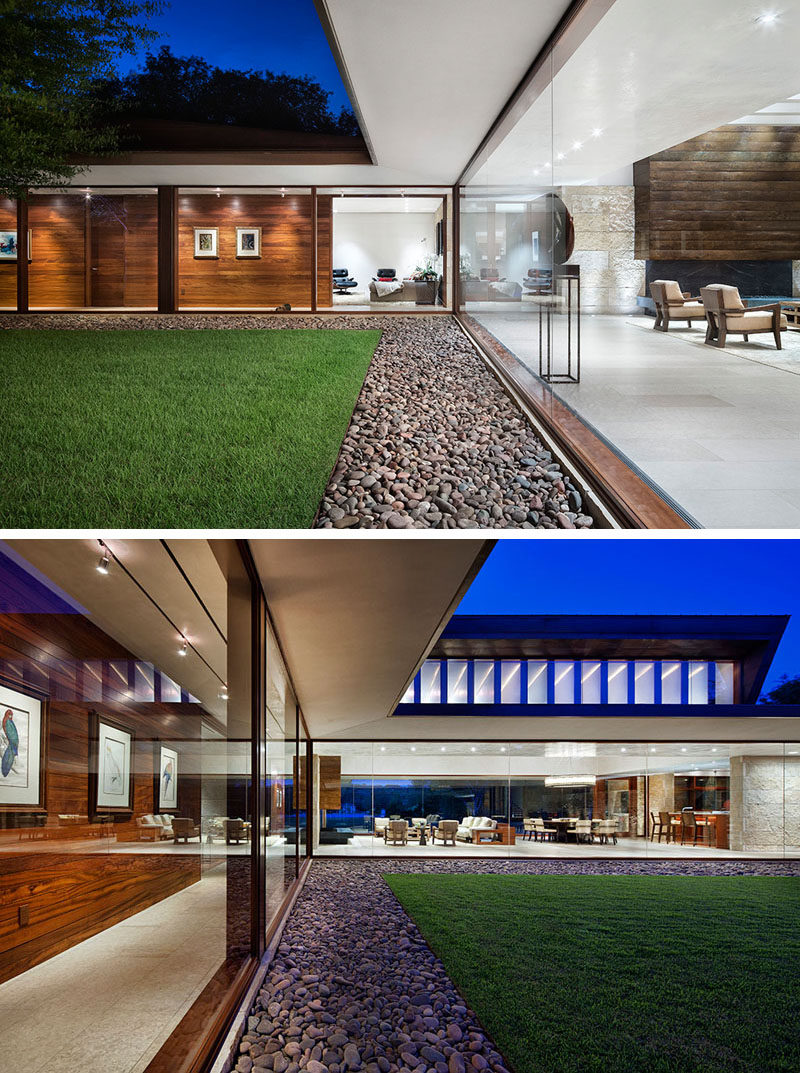 ---
The home has a custom front pivot door that's clad in copper. It opens to a foyer with honed limestone flooring, that's also featured throughout the home.
---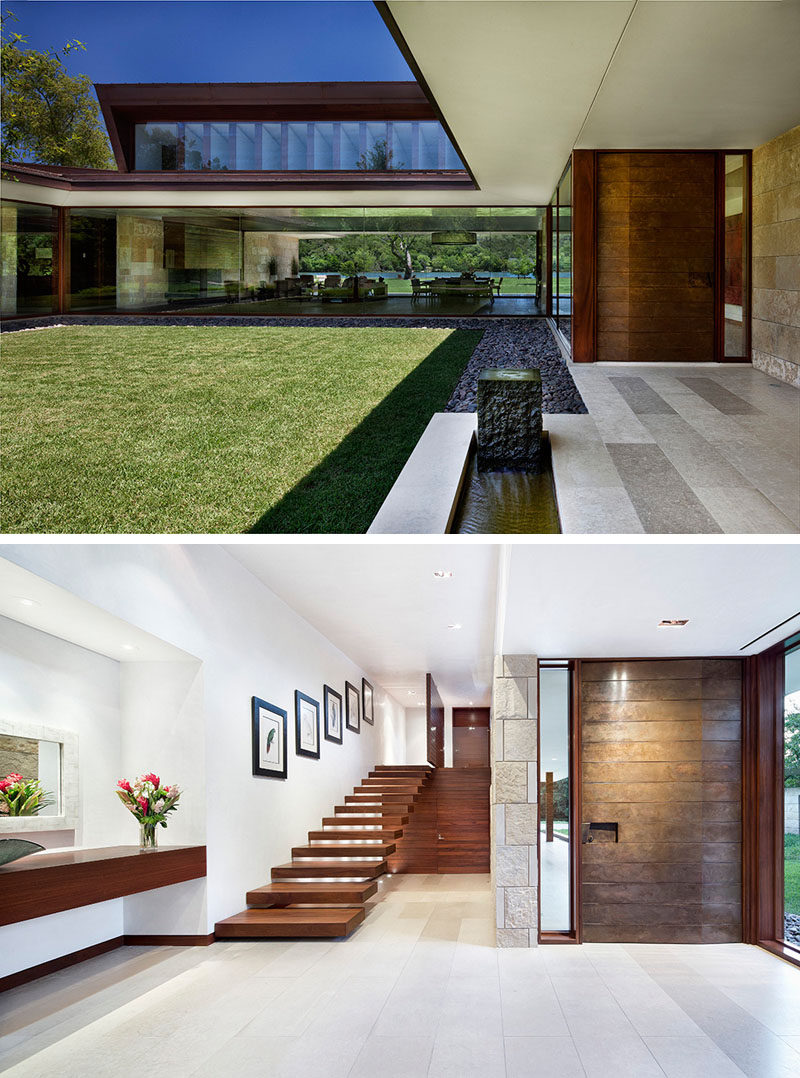 ---
The social areas of the home have an open floor plan, with the living room and dining room sharing the same space. A square dining table perfectly lines up with the fireplace in the living room.
---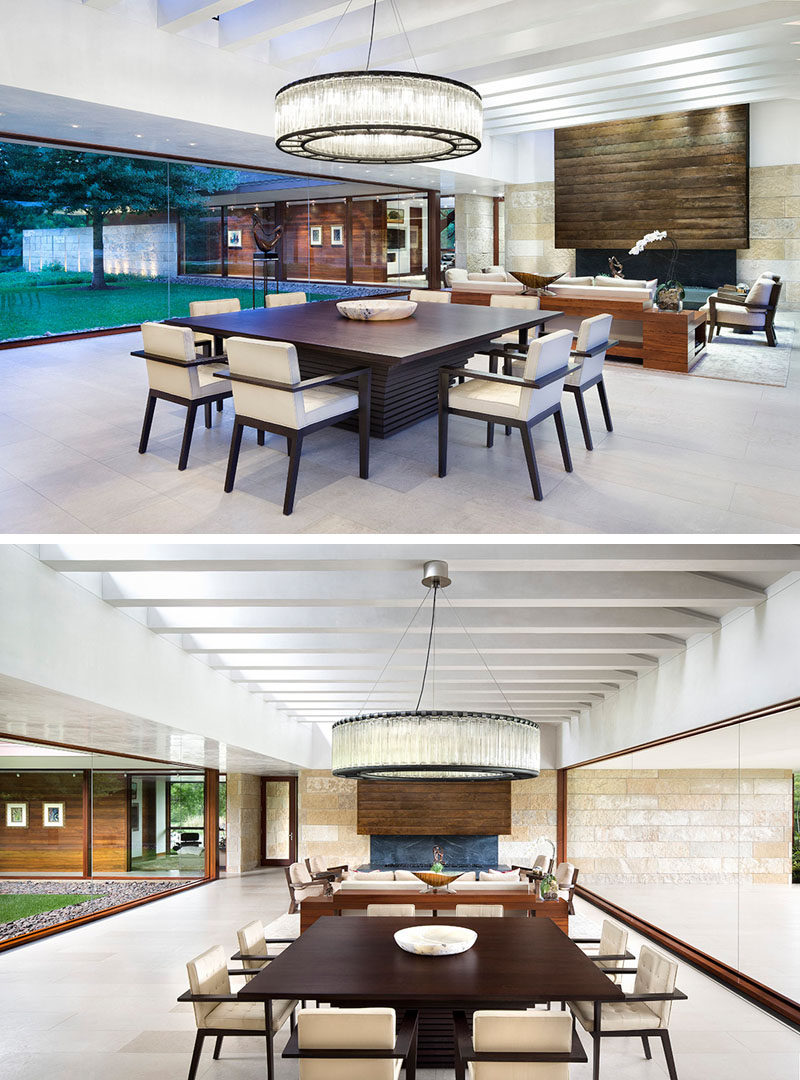 ---
In the living room, an eye-catching fireplace has been created using weathering steel and Old Dominion soapstone.
---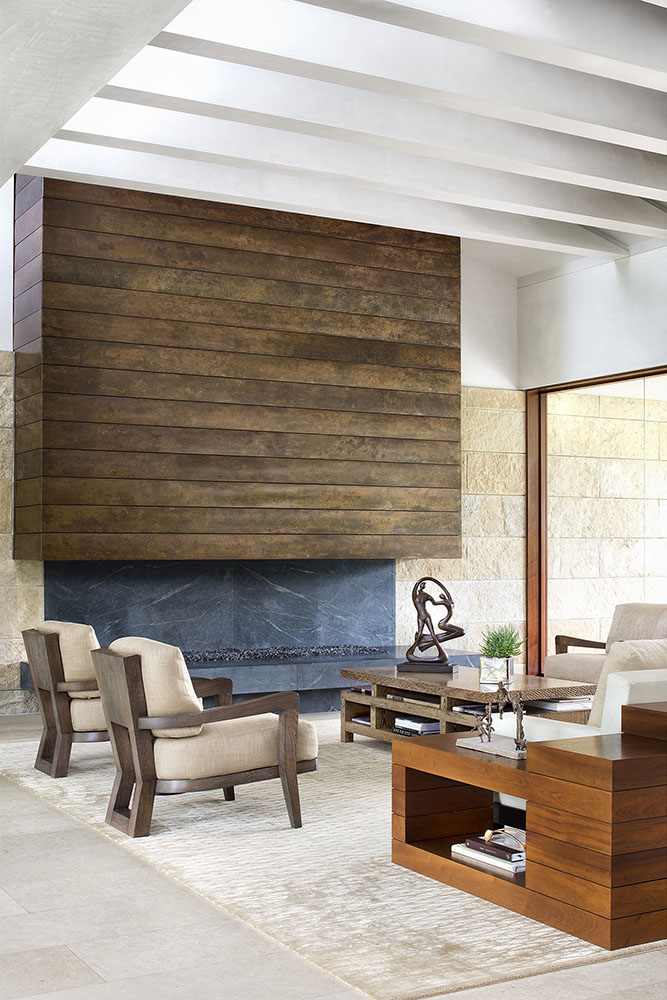 ---
At the rear of the home, the large glass walls look out onto a covered patio that leads down to the backyard.
---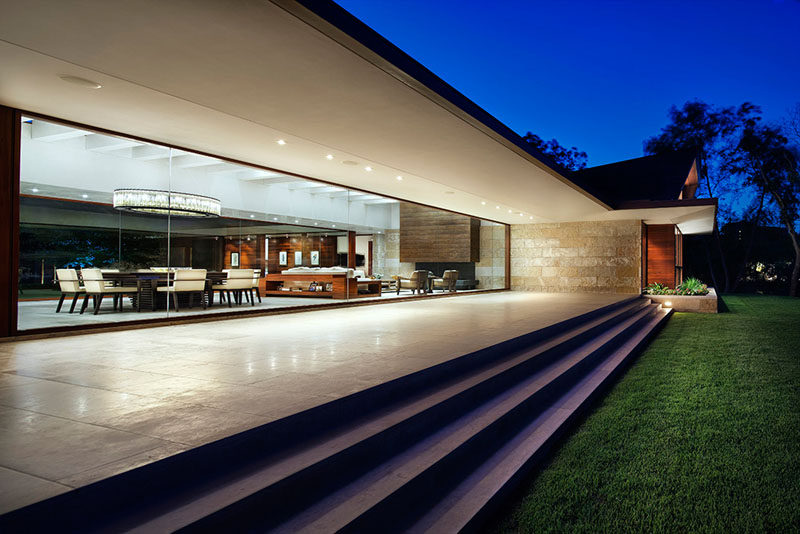 ---
At the end of the patio is a smaller area that's been designed as an outdoor lounge filled with seating. Windows allow for a view of the kitchen inside.
---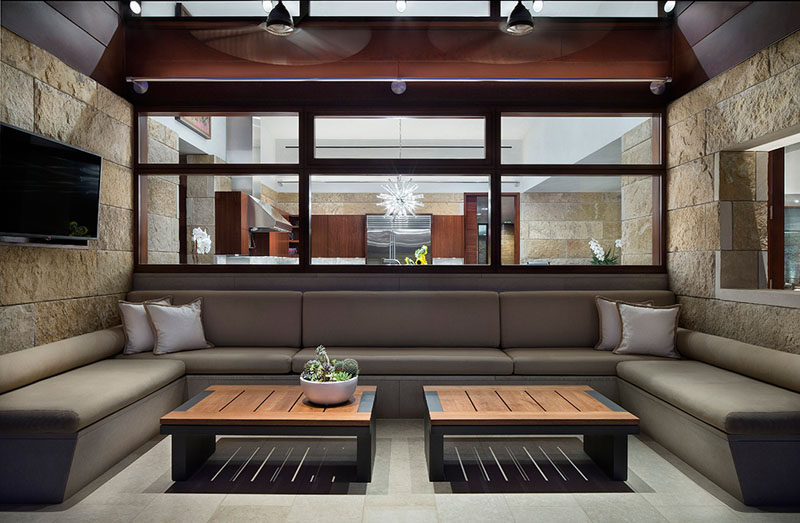 ---
In the kitchen, custom designed wood kitchen cabinetry is topped with a marble countertop.
---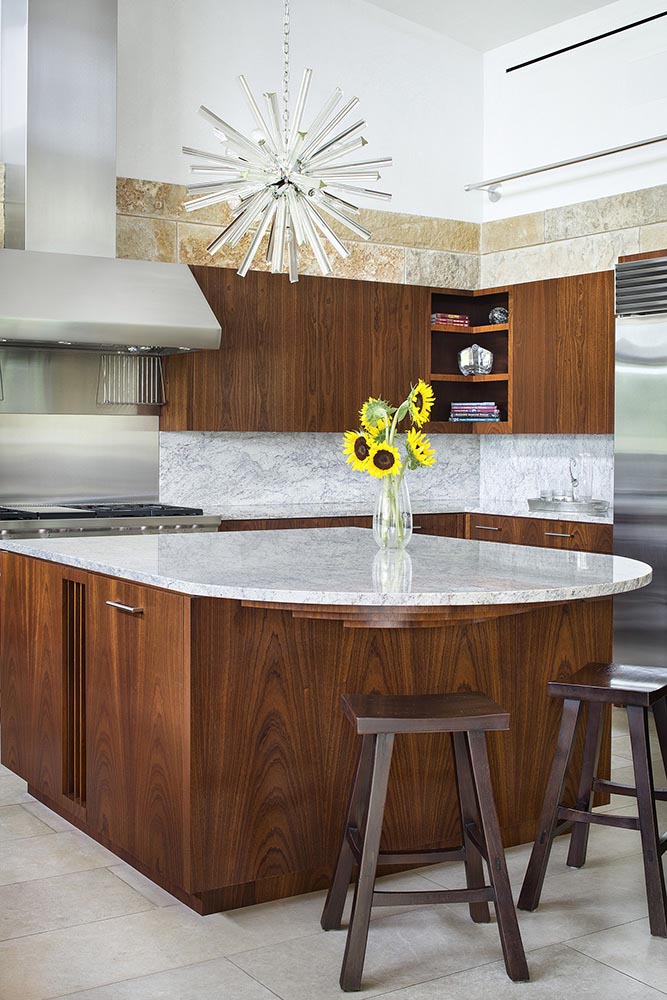 ---
Tucked away into a small alcove is a wine/bar area with storage and wine fridges.
---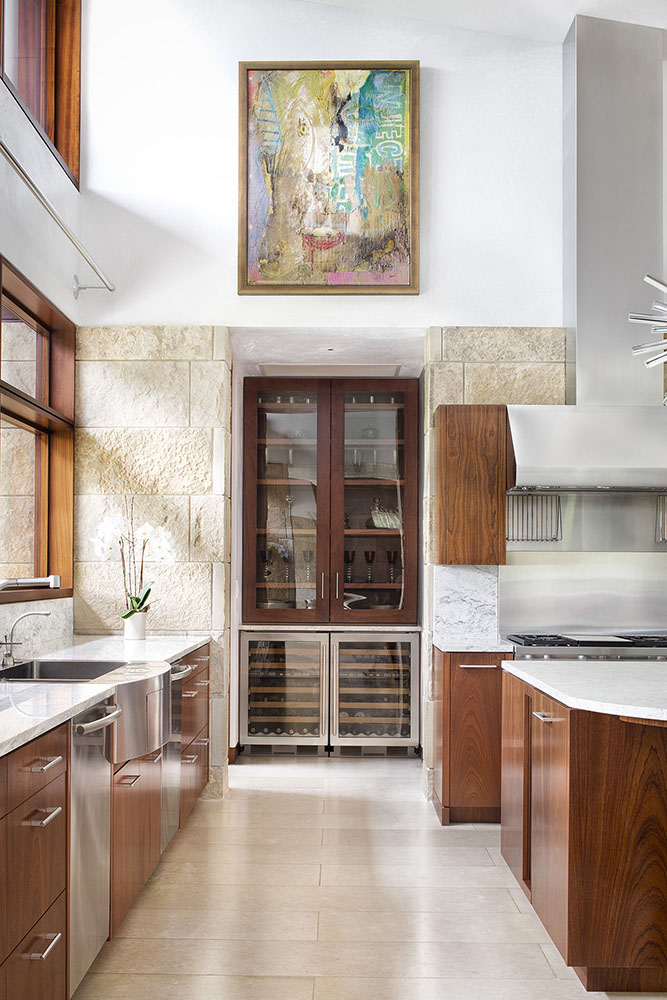 ---
Here's a look at the powder bathroom. Lighting has been used to highlight the artwork on the wall, and on either side of the mirror, soft lighting creates an ambient glow.
---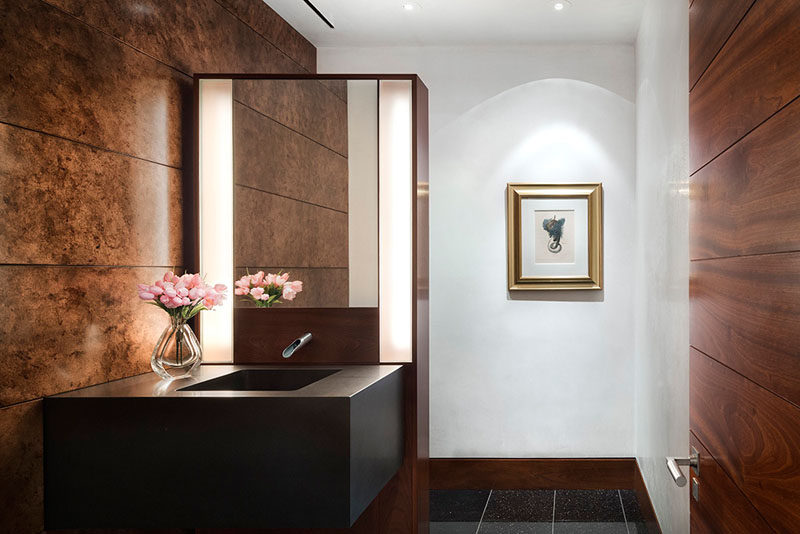 Photography by Paul Finkel | Piston Design | Civil Engineer: Aupperle Company | Structural Engineer: Architectural Engineers Collaborative | MEP Engineer: A. A. Gonzalez Engineers | Lighting: ArcLight Design | Specialty Metal Work: Jim Thomas Bronze Studio, Inc. | General Contractor: Don Crowell, Inc.
---