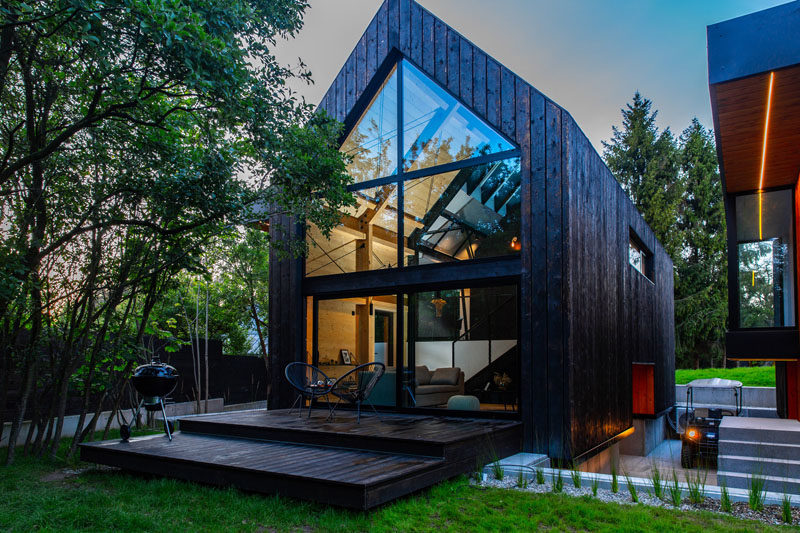 Architecture and interior design firm mode:lina, has recently completed Camppinus Park, a small group of resort houses that are located in the Polish seaside town of Jezierzany.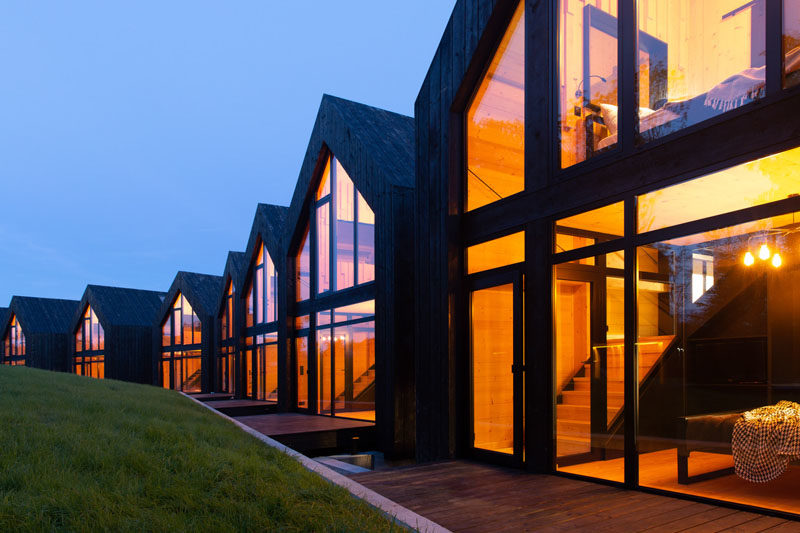 ---
With dark wood siding, each resort home has a couple of bedrooms, a living room, kitchen, and dining area.
---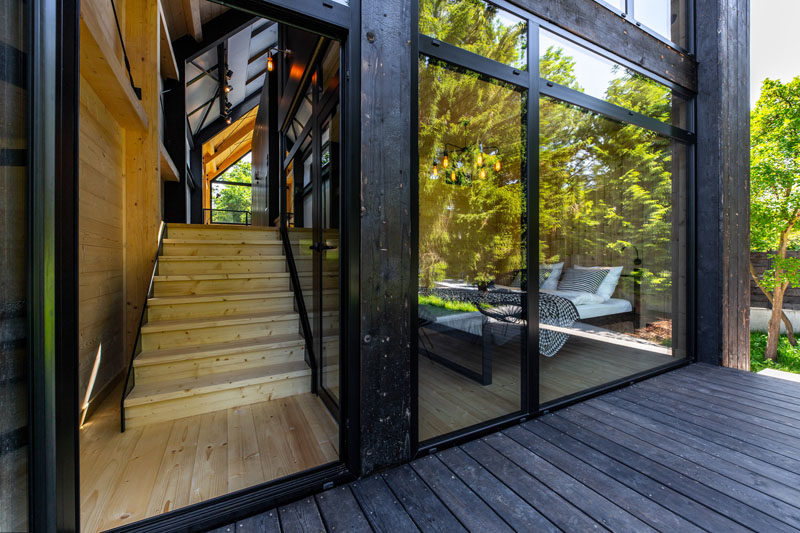 ---
Just off the front door is the first of the bedrooms. Glass walls help to keep the room bright, while wood adds a natural touch to the interior.
---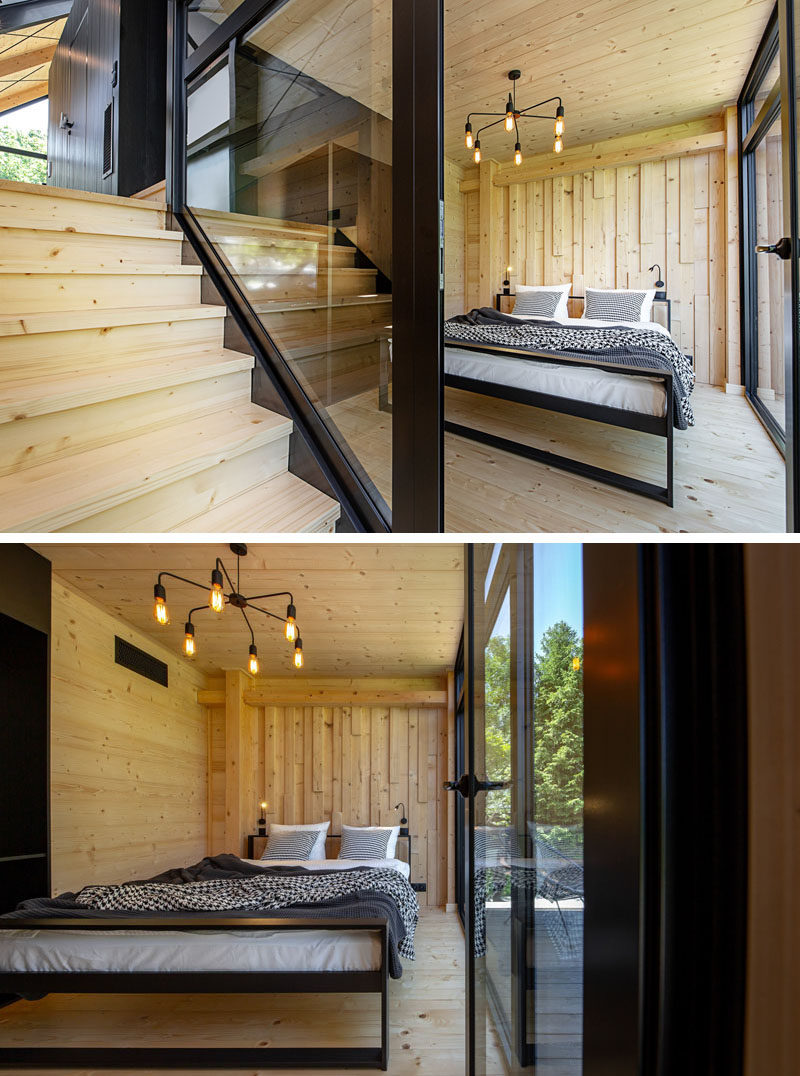 ---
An interior glass wall showcases the stairs that connect the different levels of the resort house.
---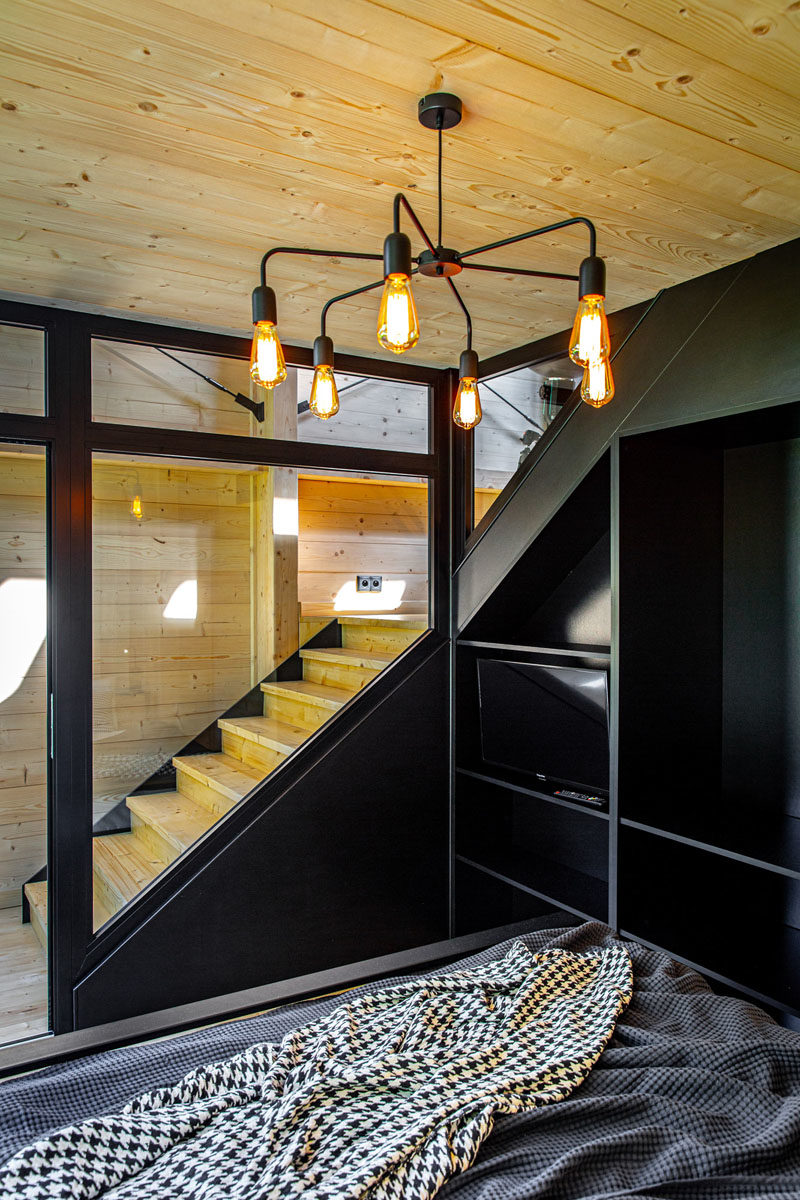 ---
At the top of the stairs, there's a hallway with hexagonal floor tiles.
---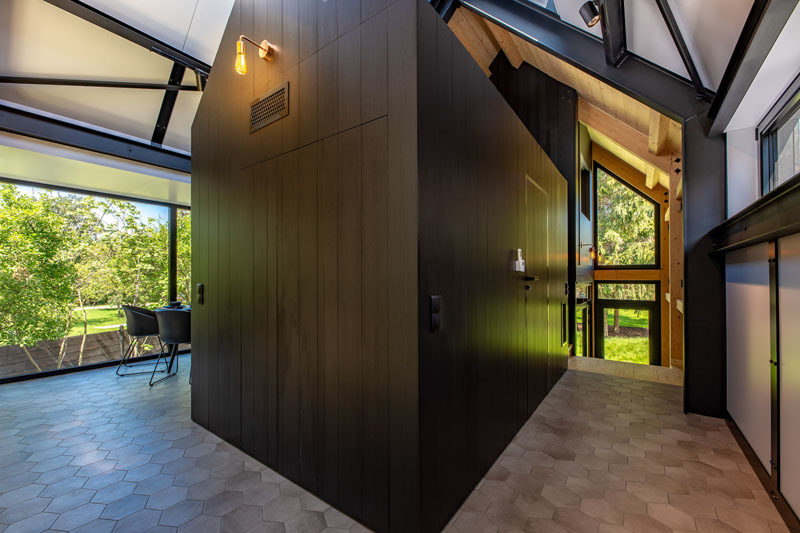 ---
The hallway leads to the small open-plan dining area, that's furnished with black table and chairs.
---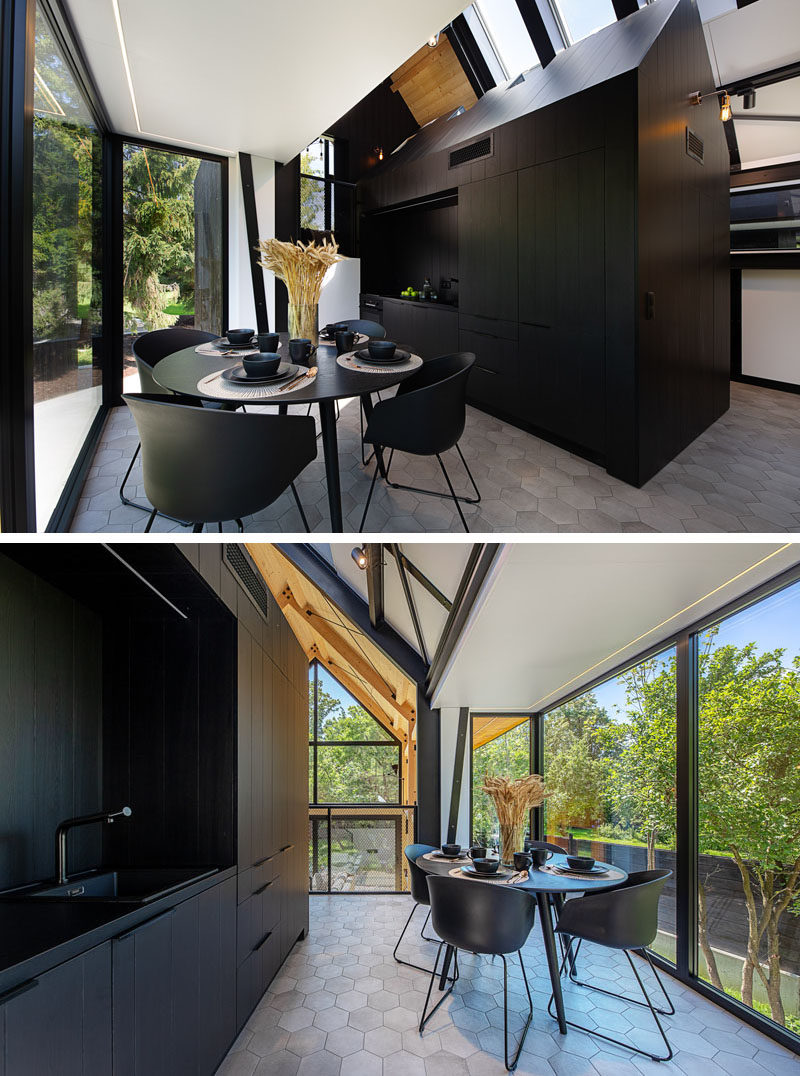 ---
Adjacent to the dining area is the kitchen, where black cabinets complement the black dining furniture, the black structural elements, and the black window frames.
---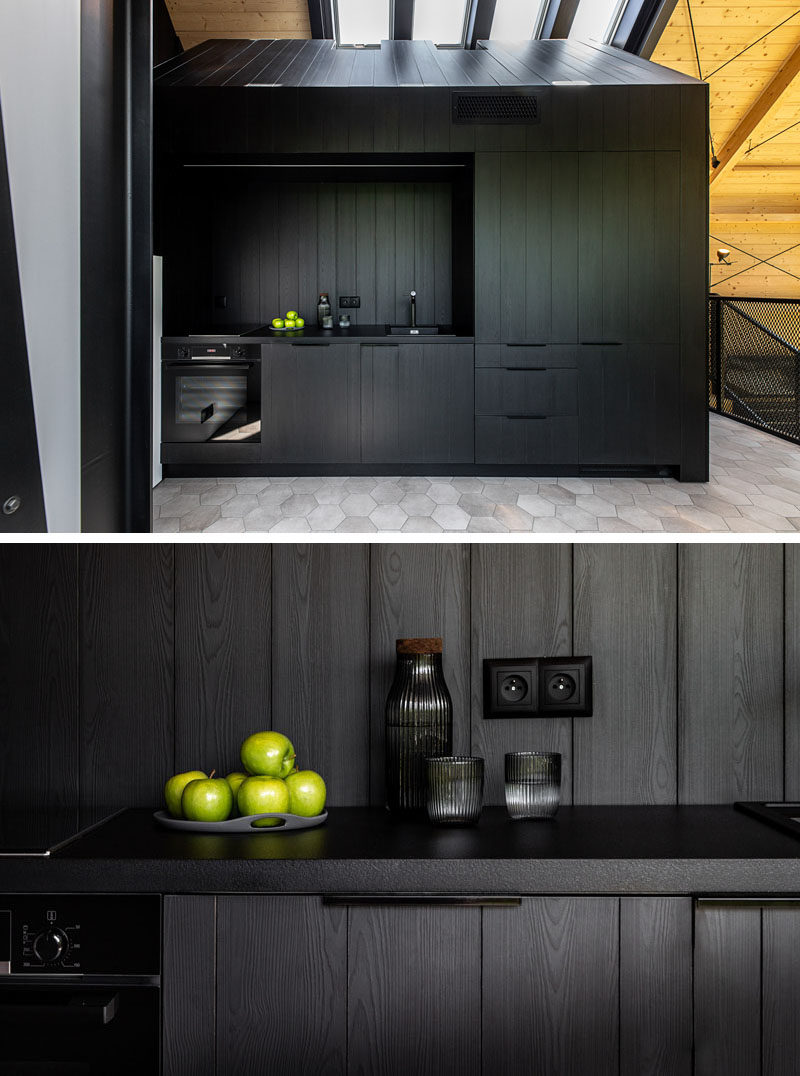 ---
From the dining and kitchen area, there's stairs leading down to the living room.
---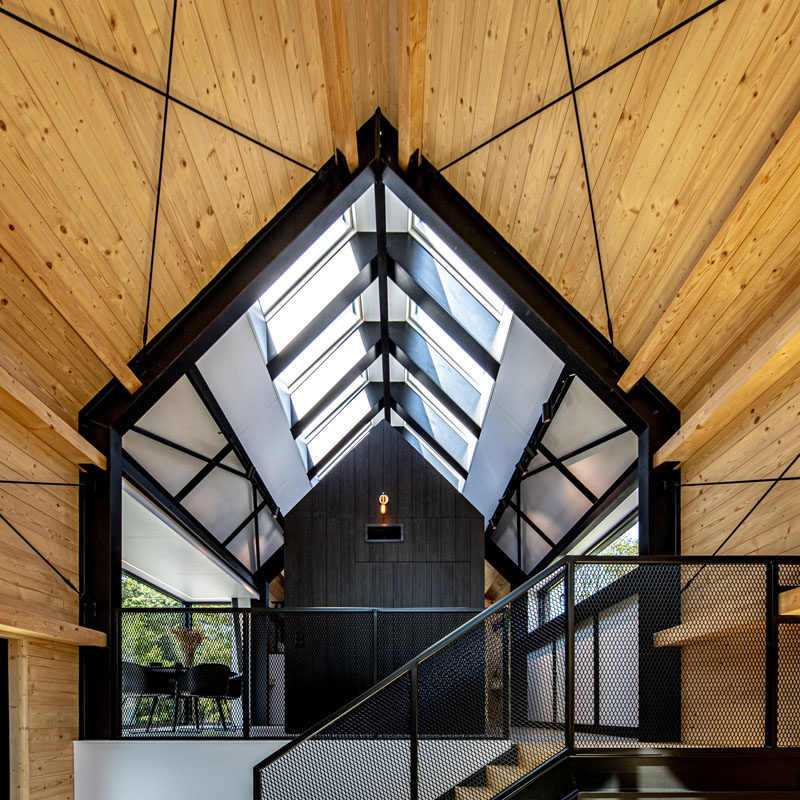 ---
The living room features comfortable furnishings, high ceilings, and large windows.
---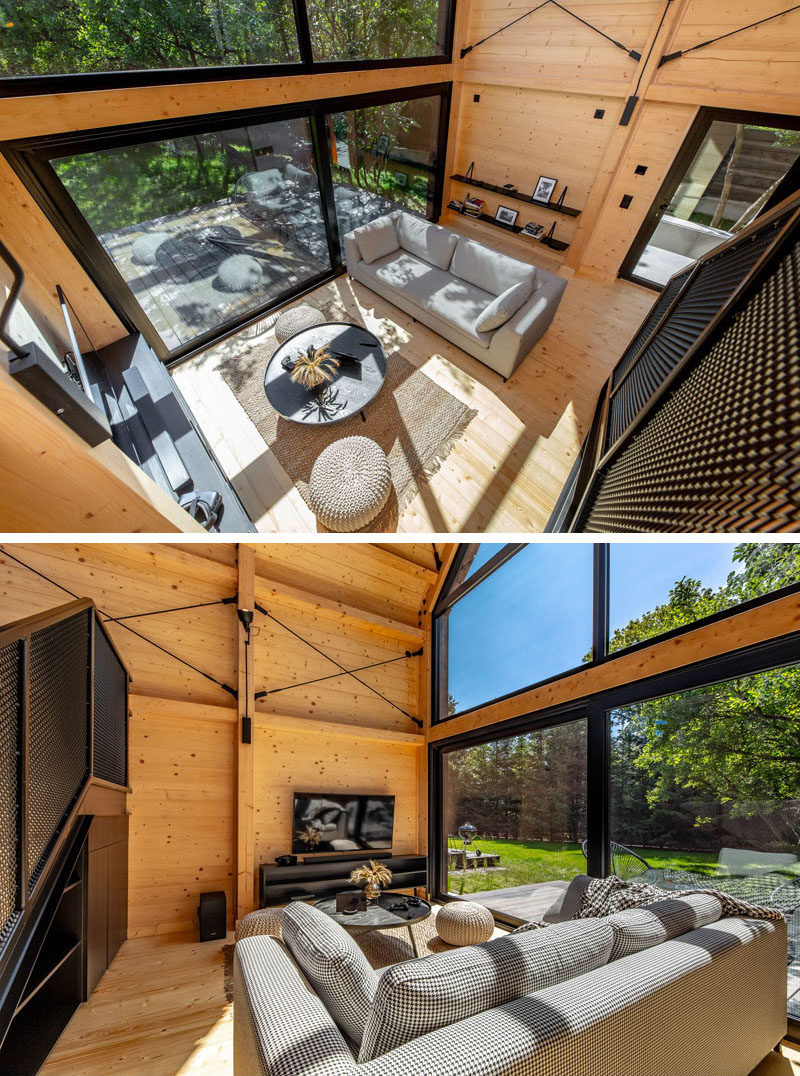 ---
A large sliding glass door opens the living room to the rear deck.
---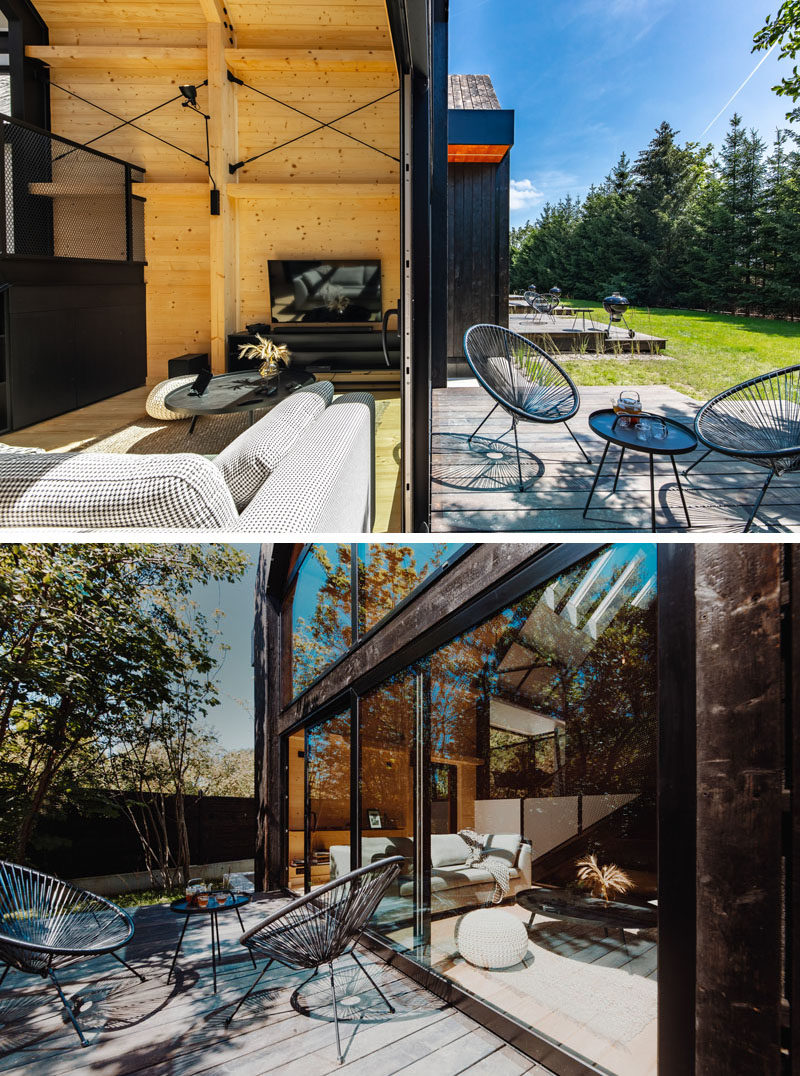 ---
Back inside, and there's even more stairs that lead up to the second bedroom.
---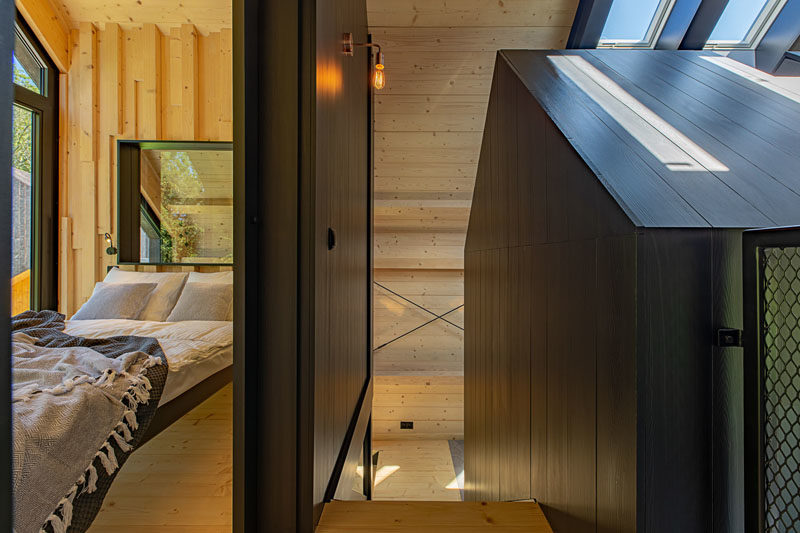 ---
Similar to the first bedroom, natural wood elements are highlighted, while large windows follow the roof line.
---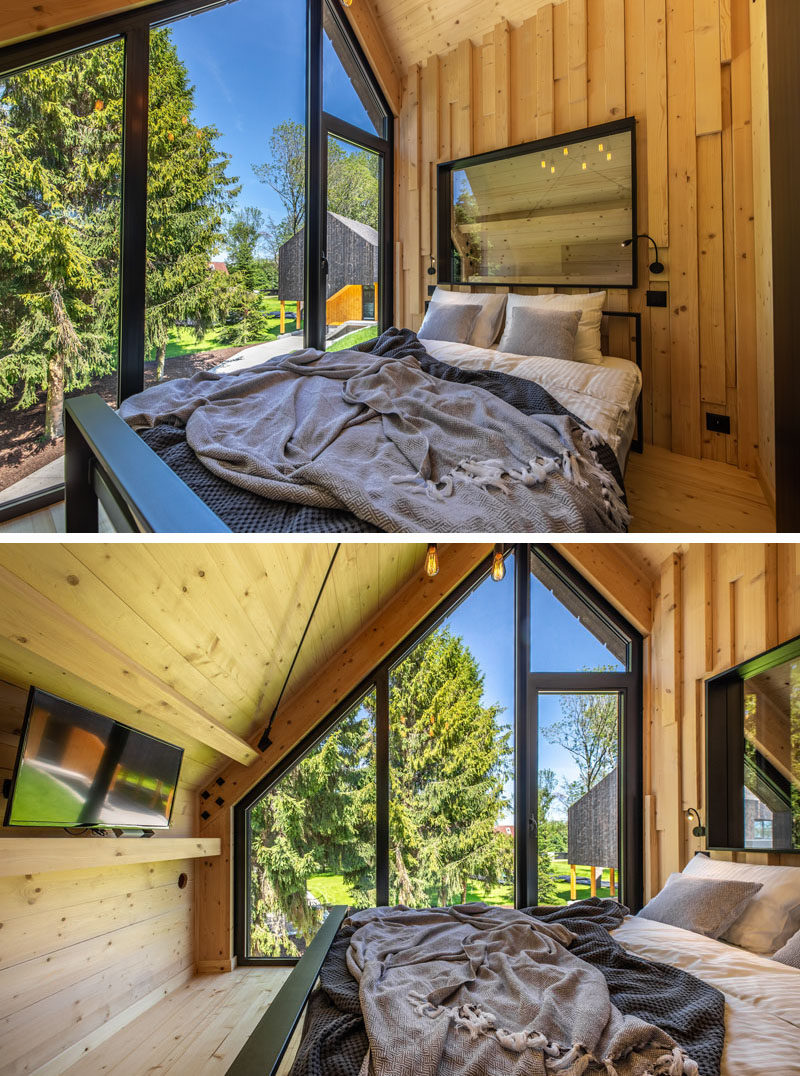 ---
Black design elements are continued through to the bathroom, with a black vanity, black flooring, and black shower frame. White tiles and skylights help to keep the room bright.
---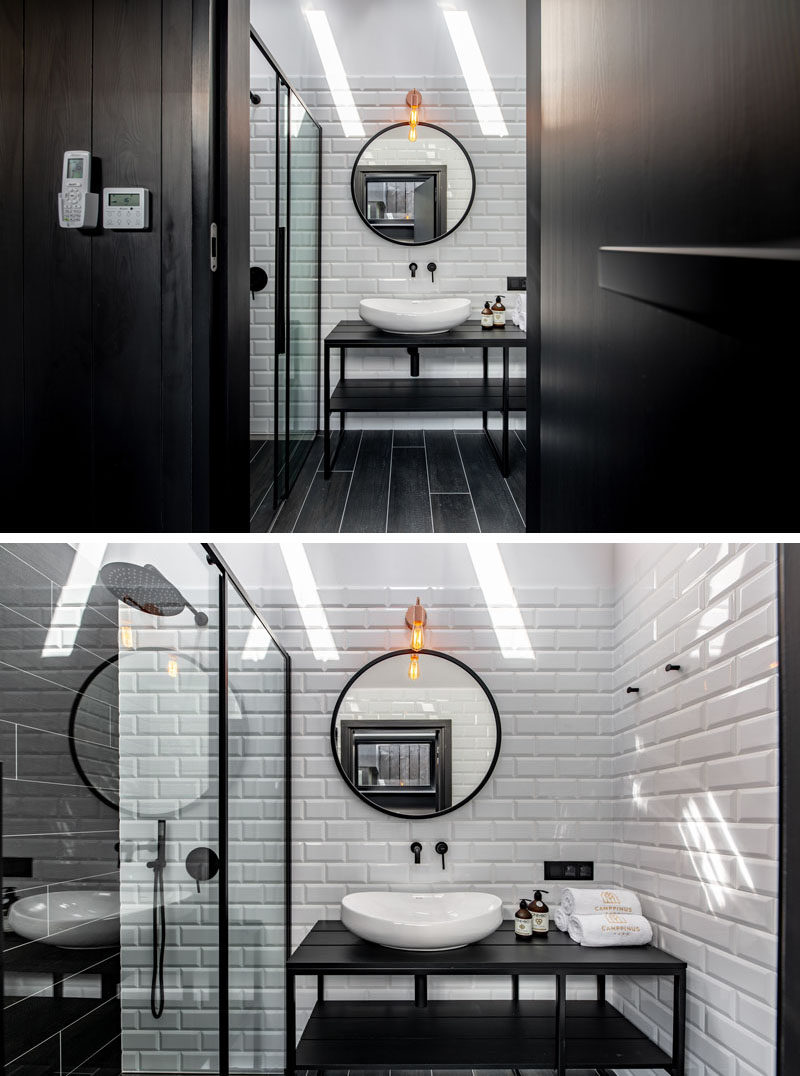 Photography by Studio Prototypownia | Interior Design: mode:lina™ | Project Team: Pawel Garus, Jerzy Wozniak, Kinga Kin, Malgorzata Wawrzynek
---
Get the contemporist daily email newsletter – sign up here